Kids' Silly Answers To Test Questions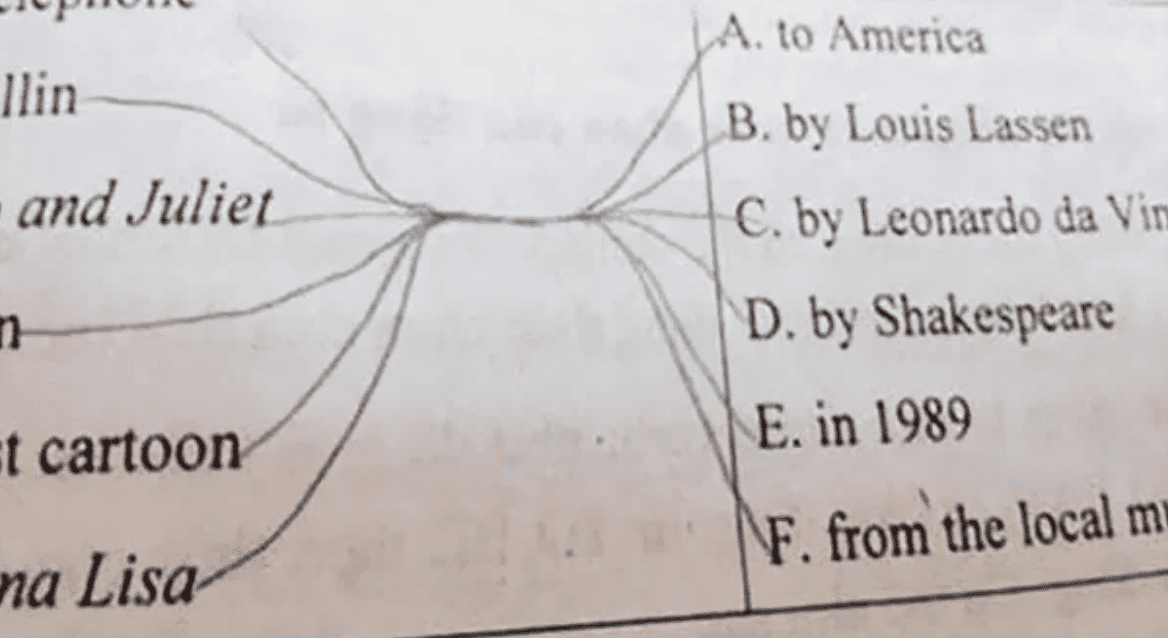 It's pretty universal that kids don't like to take tests in school. It's also pretty universal that a lot of kids love to be smart alecs. When you combine the two things together, you get answers like you're about to see on these tests. There isn't a single answer on any of these tests that is untrue. They also probably don't represent what the teacher had in mind. While most of these are funny, there are even a few that are a little heartbreaking. Let's get right into it though! Here are some silly answers on tests from kids!
Click "Next Page" to see what the kids wrote!