The Amazing Ways Our Spices And Flavoring Agents Are Grown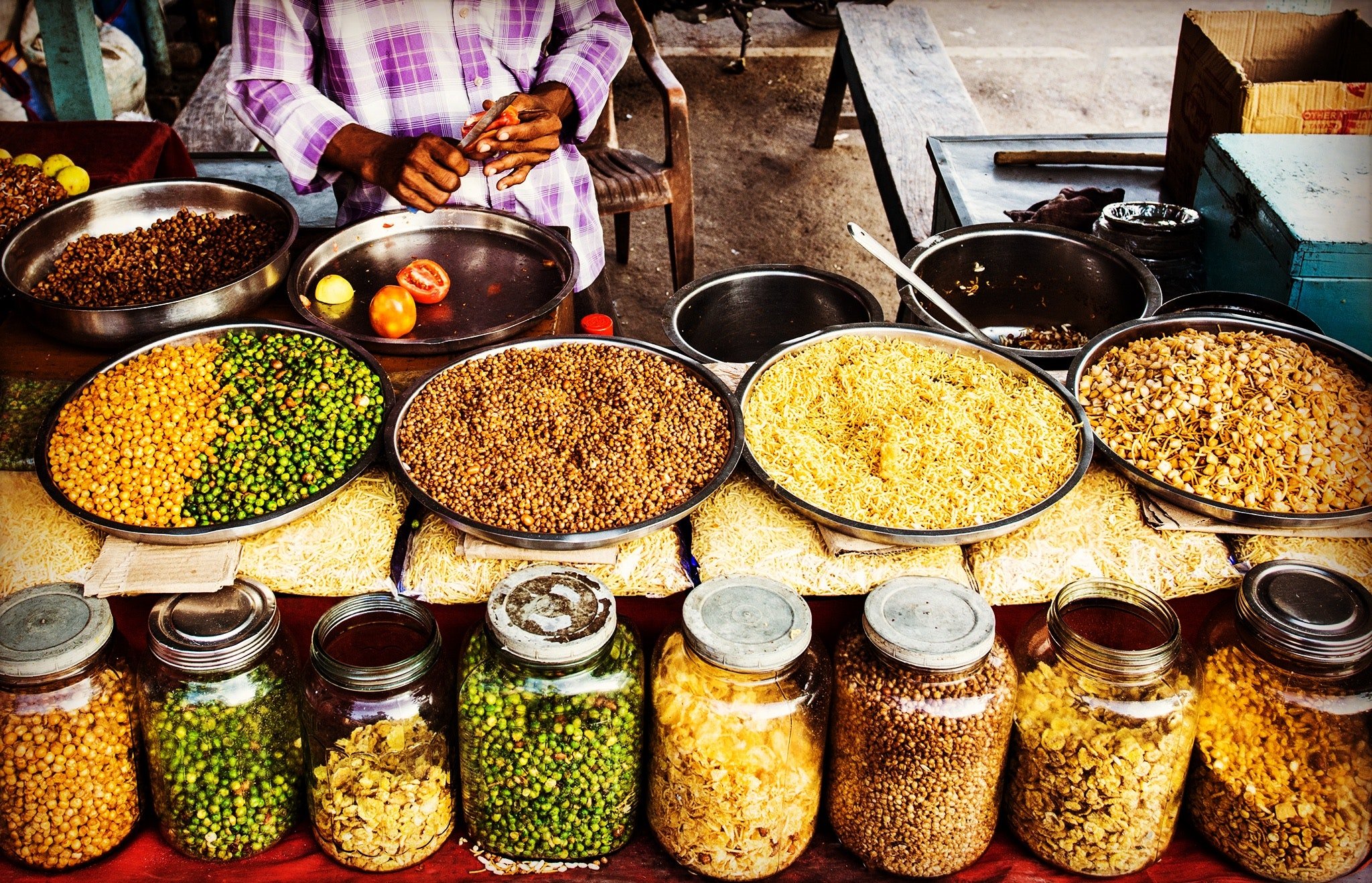 Have you ever wondered where all your powdered flavoring agents come from? We use cinnamon, and coffee every day, but we're used to them in certain forms! Here's a list of different spices, nuts, and other flavoring agents, and how they are grown!
Sesame Seeds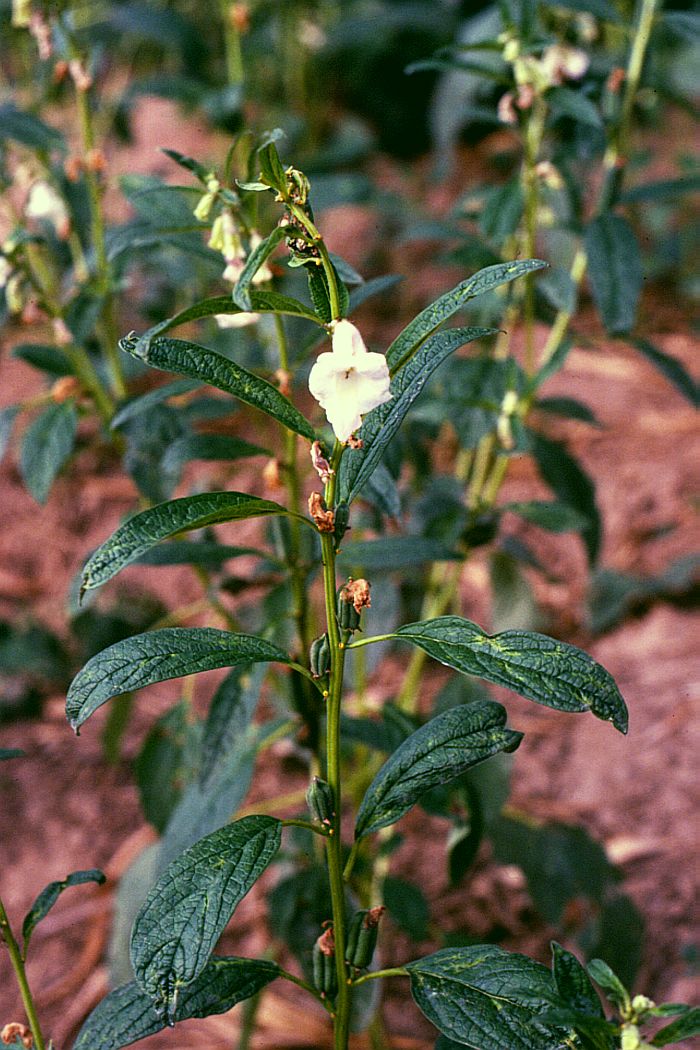 We're used to seeing sesame seeds as small little seeds or as sesame seed oil. What we didn't know was that these seeds come from sprout plants that grow straight up and tall out of the ground! On these plants are little pods with sesame seeds inside them, that are dried and roasted for you to enjoy.
Cocoa Beans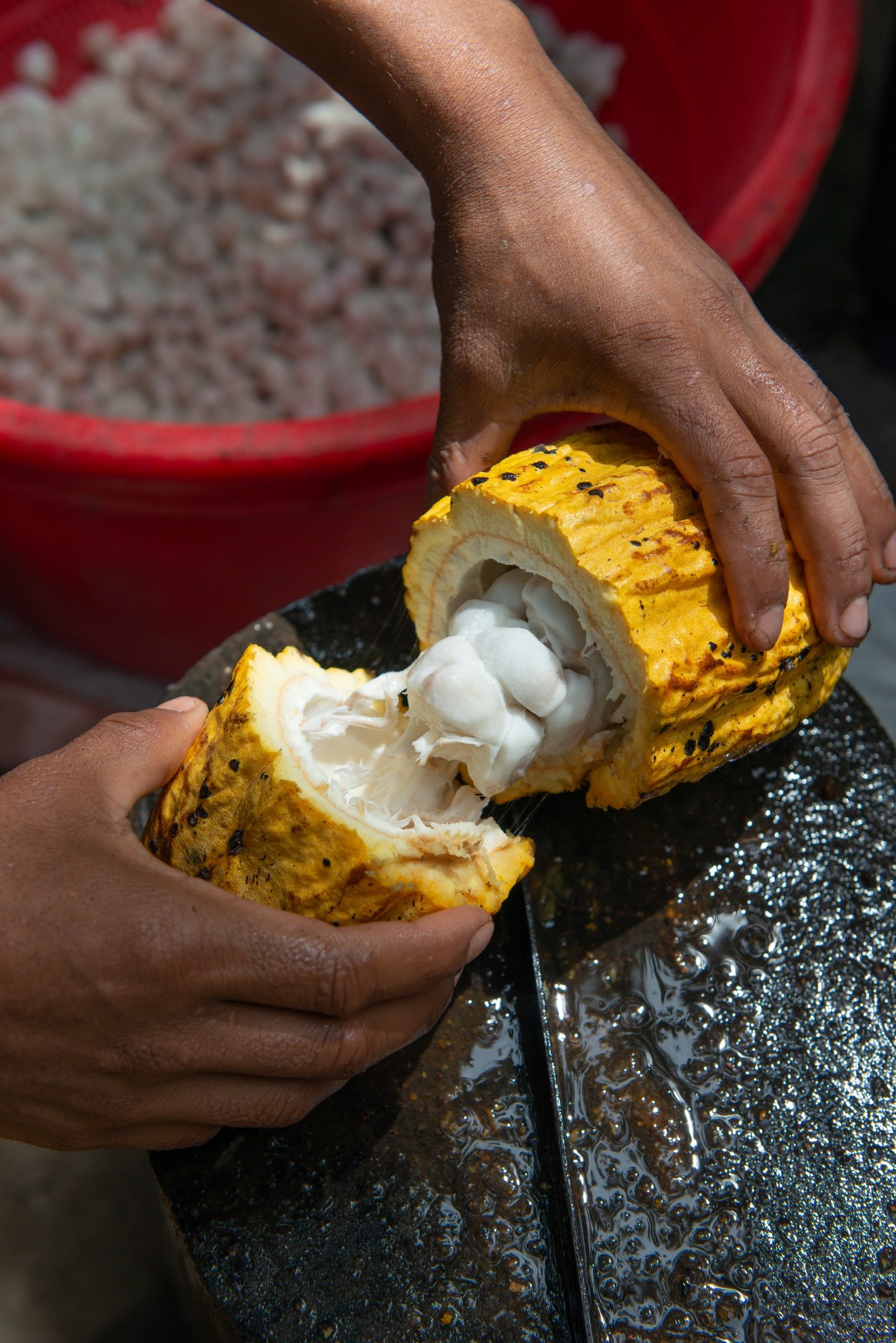 Everyone loves chocolate, but do we know where it comes from or how it is grown? Chocolate, coming from the Cocoa bean, is actually grown on trees. Cocoa trees produce these large pods which are opened up to reveal the cocoa bean. These beans are then roasted and fermented before they are grounded up to make cocoa powder.
Vanilla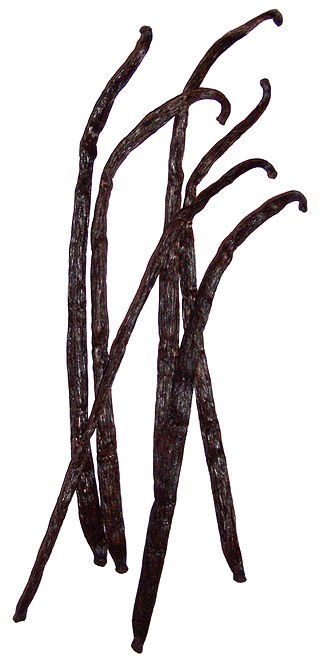 Our beloved flavoring agent, used in sweets and drink; the marvelous vanilla! Vanilla is usually seen in liquid form, sometimes even powdered. This tasty flavoring agent is an edible fruit from an orchid. Vanilla beans are flowering plants with white flowers. This plant produces long pods with the vanilla bean inside. The pods are dried and sold as-is or grounding up the beans to create a concentrated vanilla liquid. 
Cashews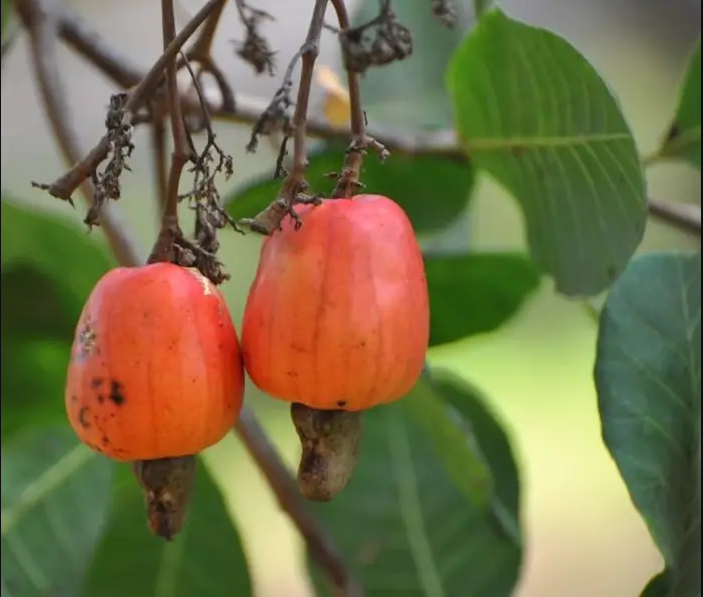 Cashews, like most nuts, are grown on trees. What's odd about this nut, however, is the shape of the fruit. The cashews are encased in the little shell that comes out of the cashew apple which is actually also edible. The interesting thing about cashews is they can be poisonous raw, so you must be careful when picking them.
Almonds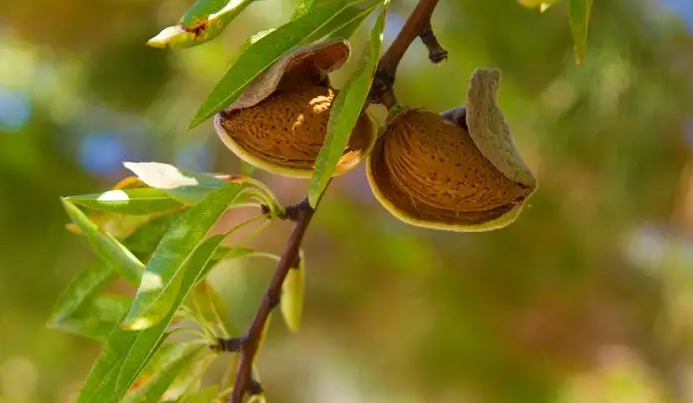 Almonds are known as flowering trees. The cool thing about almonds is, not only can you eat the nut on the inside of the pod once it is ripe, but you can even eat the whole pod, raw when it is still green. Many cultures eat it raw, unrip almonds as a snack, either eating it on its own or even mixing it in spices and salt. It has a very unique taste. 
Saffron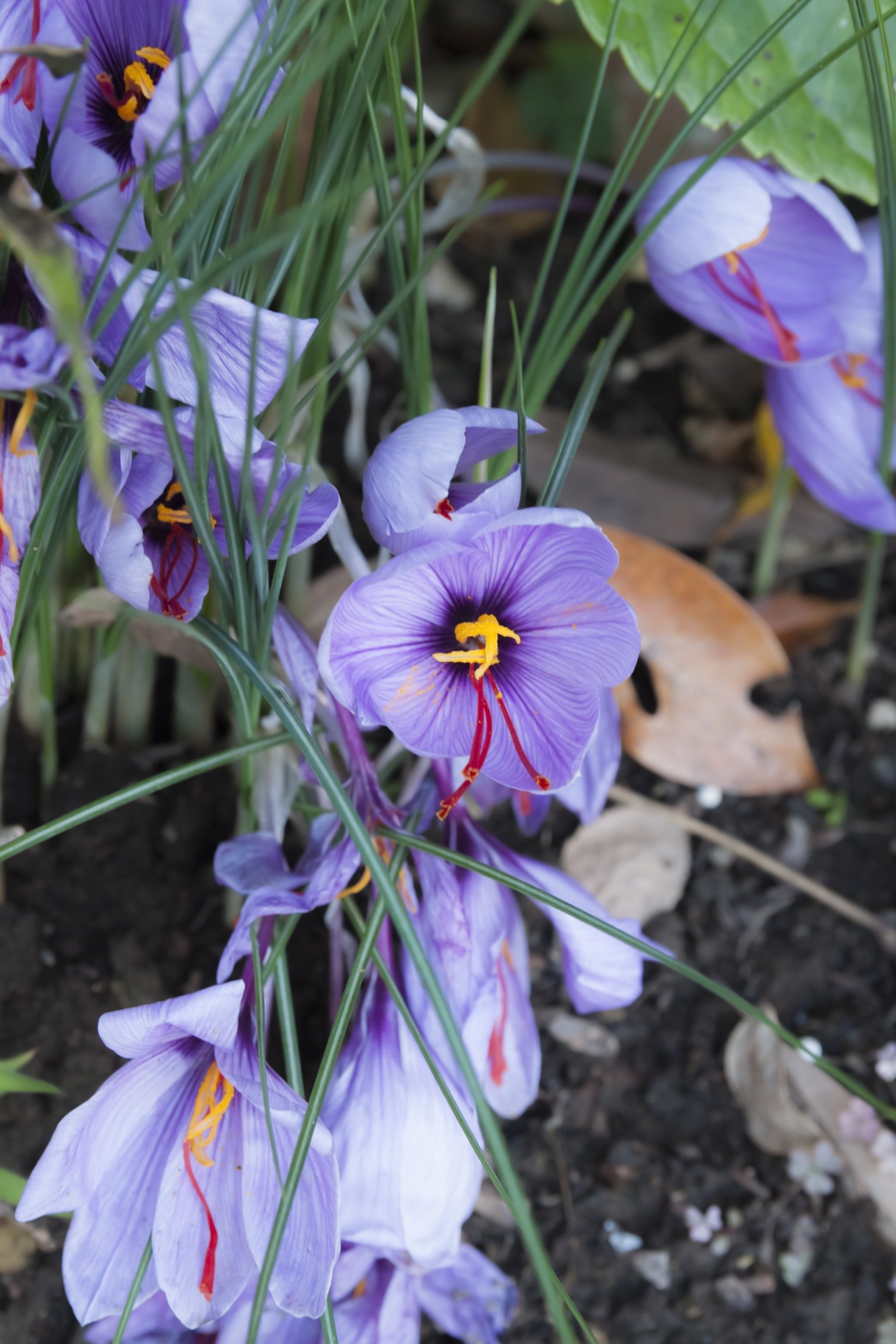 One of the most expensive spices on earth, this delicate spice comes from a beautiful, bright, purple flower! The saffron stems come out of the middle of the flower, long and red, and are just gently pulled out of the flower, dried up and sold by the piece in some countries.
Cinnamon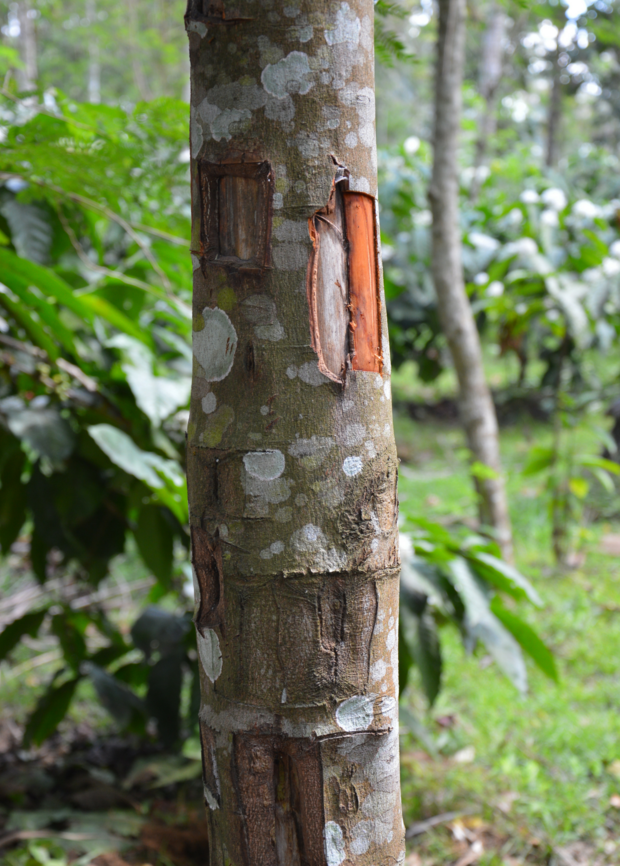 Cinnamon is one of the spices that shock people the most when they find out it is actually part of the tree bark! This strong, aromatic spice is extracted from the inner bark of the cinnamon tree, called Cinnamomum. This bark is already dried up when it is obtained from the tree, and it is simply ground up into a fine powder to be used in sweets and savory dishes alike! 
Coffee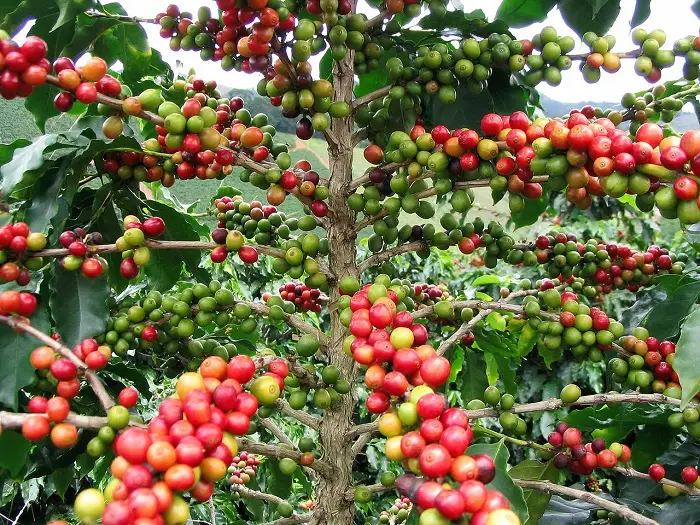 Just like chocolate, coffee comes from a seed. The seeds are encased in a beautiful, mouthwatering, cherry-like fruit called the coffee cherry, which is actually inedible. This fruit doesn't grow on trees like most of the foods on this list but on a bush! The seeds are extracted from the fruit, with the fruit discarded, then dried, roasted and enjoyed!
Nutmeg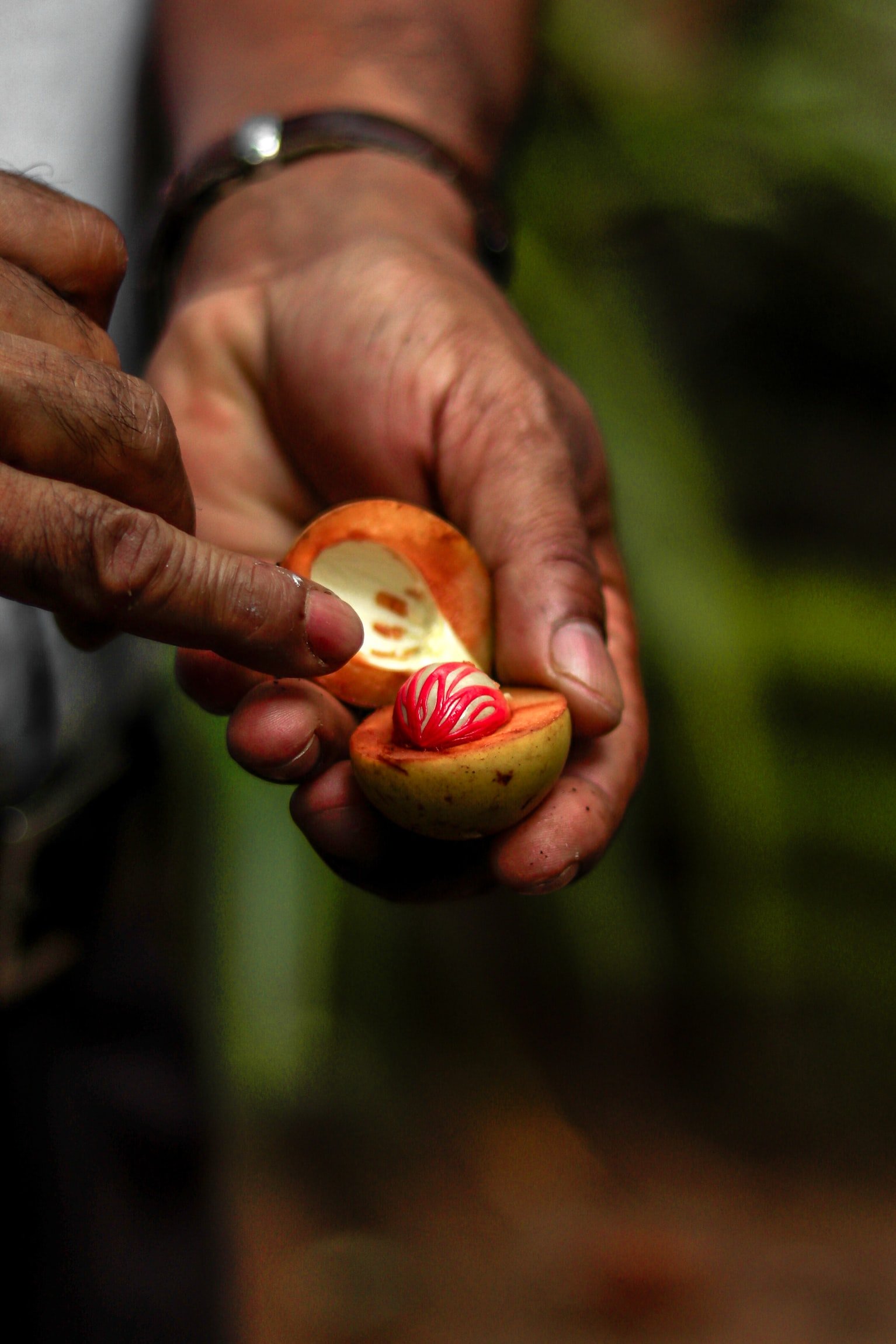 Most only know nutmeg as the powder sold in supermarkets and have never seen it in its true form. This is one of the spices that absolutely looks unworldly! The fruit itself looks like any fruit out there, but once opened, a red aril is seen covering the nutmeg seed, which when dried, becomes one with the seed. Nutmeg is a spice that is used sparingly for its lethargic effects. 
Rosemary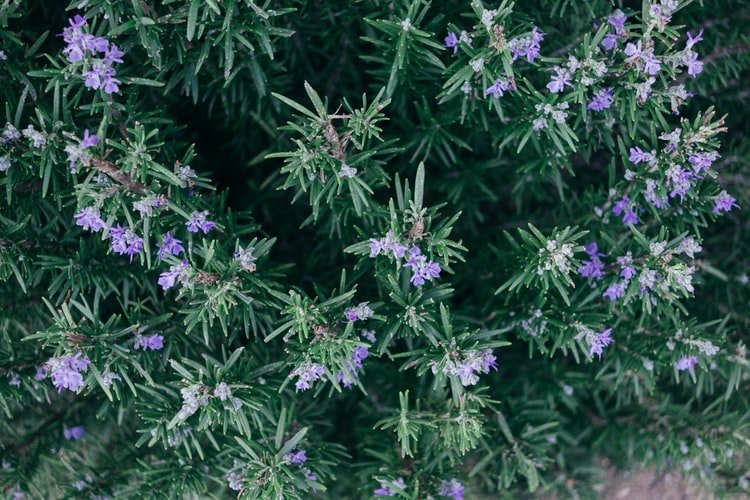 Rosemary is a flavoring agent that is used very often in cooking. People prefer it over others because of its fresh aroma and the ease of use. This plant is one of the easiest to grow, yet not many know of it because of the way it looks. Passing by, people would think the rosemary plant is just a random bush. The tricky thing about rosemary is that you can only pick and use the new growth of the plant, as the old-growth immediately turns into a wood-like texture. 
Mustard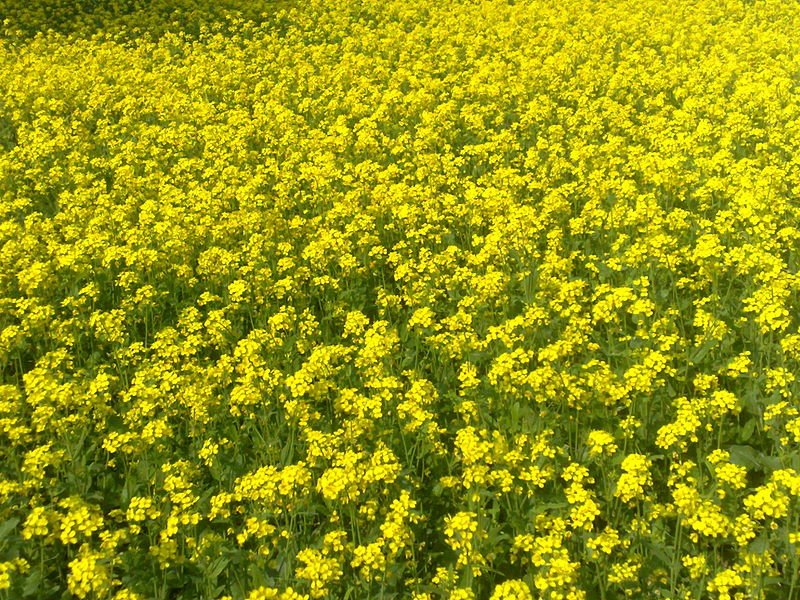 Mustard grows on flowers in large bunches like mint. The seeds on the inside of the mustard flower are what we use in our cooking, and as the condiment we all know and love. Mustard seeds are extracted from the middle of the flower, dried and grounded into a paste. Many chefs use the dried seeds in their cooking as they are, giving their food a robust, sour, and earthy taste. 
Garlic
Like onions, garlic grows in the ground. One of the most used spices and flavoring agents on the planet, this plant is picked from the ground, then dried up. Most cultures braid the roots that stick out of the ground and let it dry before using the garlic, but other cultures actually use the root the same way green onions are used. It is said they are much more pungent and flavourful. 
Turmeric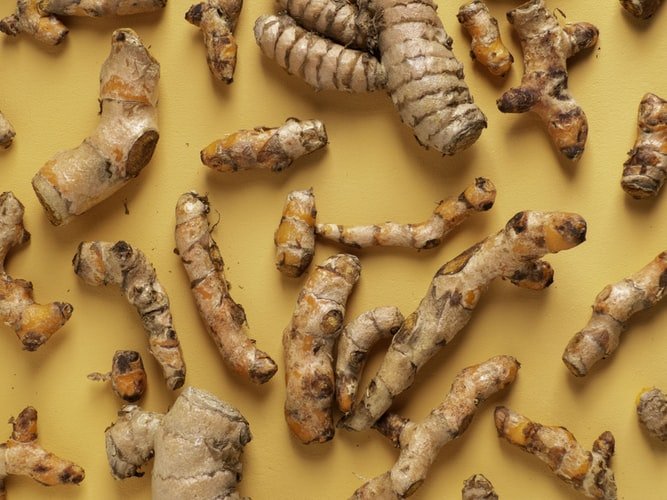 Tumeric looks almost identical to ginger, both spices used often in Asian and Indian cooking. This spice grows underground, then picked like a potato. What makes this spice unique is the earthy, intense taste and bright yellow color! Tumeric is turned into the yellow powder we know by grating the skin, drying and then grounding.
Sumac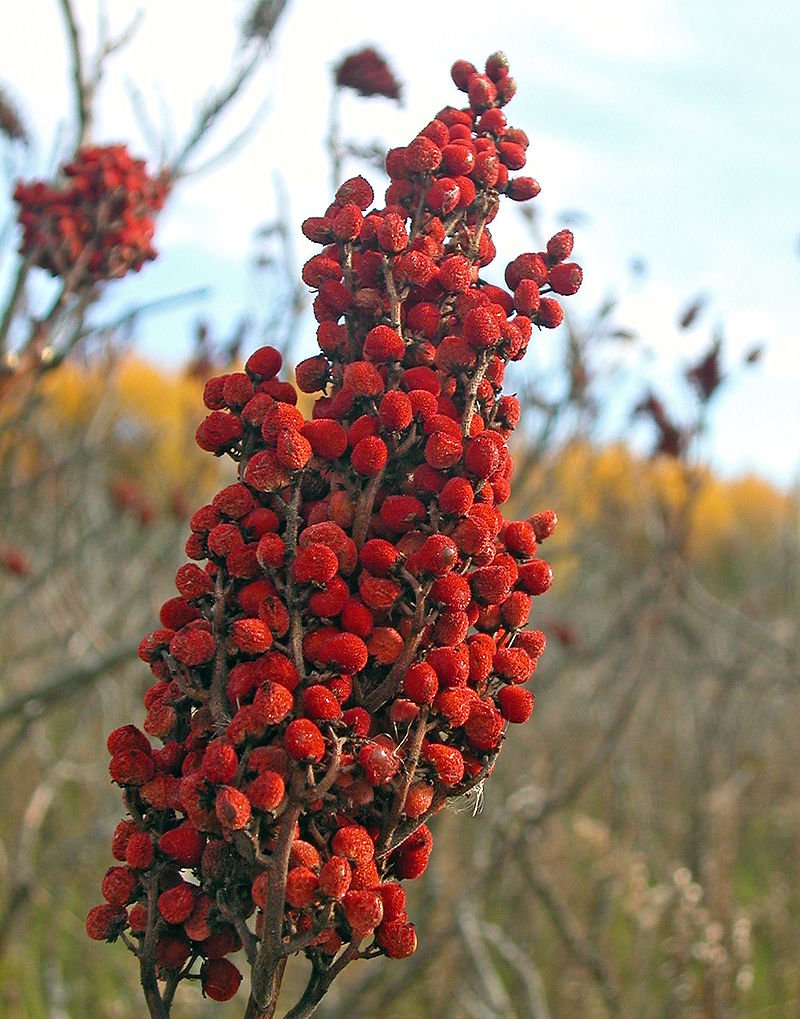 Sumac is not a very well known spice, as it is usually found in the middle east. This spice is used as a natural replacement to salt for it's delicious, almost lemon-like taste. The sumac berries grow on the sumac trees which grow like large weeds deep into the woods, which are then picked and ground into a powder to give your dishes a beautiful, new taste. 
Now that you know more about how your spices and flavoring agents are grown, you are able to appreciate them and the work that goes into them more. So many of these spices are beautiful fruits and flowers that get you thinking about how people managed to come up with the idea to use them. Which of these was the most shocking? 
Sources: Morning Chores, Sweet and Savory, Wikipedia