Old Photos That Captured Big Moments In History
Photography is the perfect way to revisit old memories and remember everything that happened long ago. We couldn't be more grateful that someone came up with a method of capturing the best moments, and here are some pictures that might make you take a second look. You might even see a few weapons. Let's take a look!
THE DARING PAINTERS OF THE BROOKLYN BRIDGE
Eugene de Salignac took this iconic picture in the year 1914. Eugene, an employee of the Department of Plants and Structures, took pictures randomly for his pleasure. In his over 27 years of working with the New York Department, he was always with his camera taking pictures of mesmerizing projects and the people involved in them. This picture particularly was taken on Brooklyn Bridge where the workers were walking on suspensions trying to paint.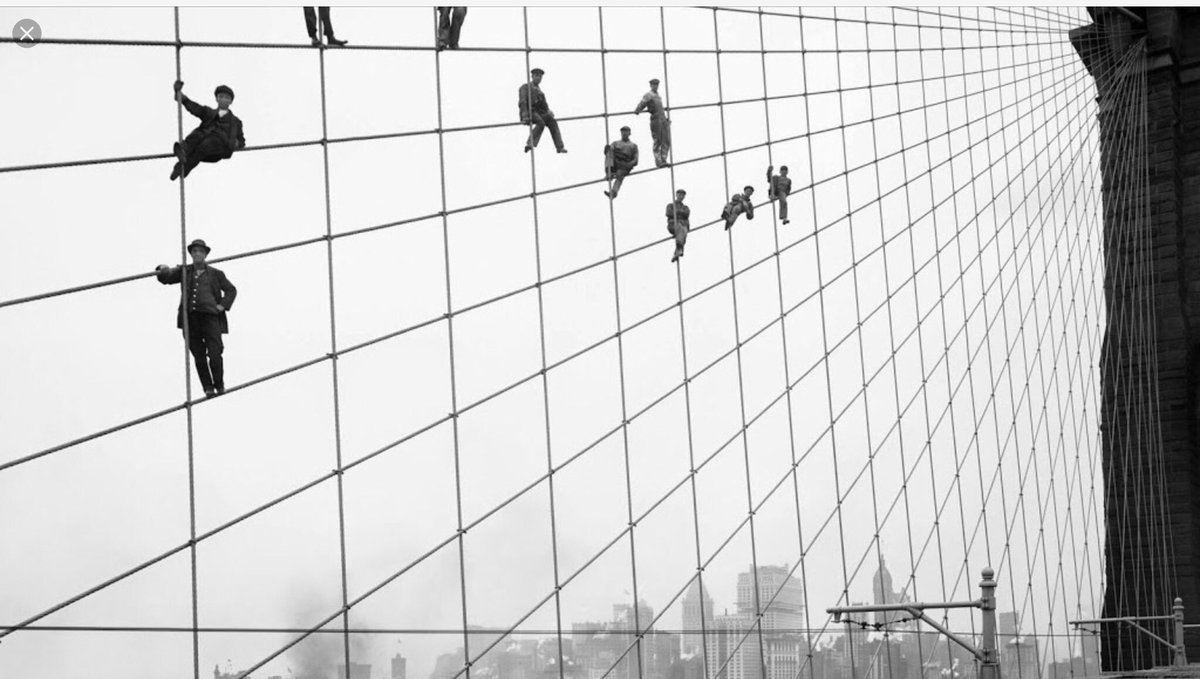 His works would later be recognized 65 years after his demise. People only began to see his masterpieces after his death. He, however, received a posthumous award for his works. With photos like this, it's not hard to see why!
PORTABLE LEMONADE
This is an amazing shot of a boy in Berlin in 1931 selling his lemonade with a portable dispenser. It's not that kind of image you normally see from the 30s, but clearly, this kid was ahead of the game. Even children in the 50s still used a stand for their lemonade sales. Of course, you can see a bunch of these dispensers nowadays too.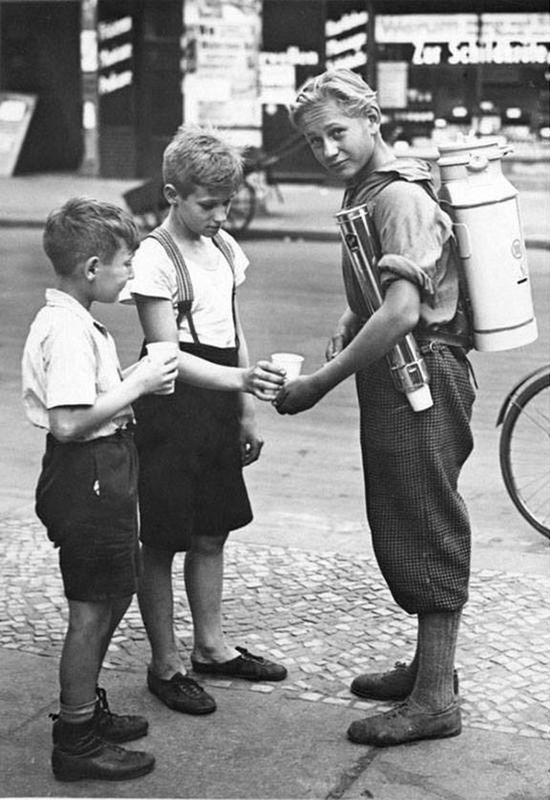 But, they are mostly used by local children who dream of being businessmen with their lemonade trade. However, even adults have worn them because brands like Fanta, Nestea, Red Bull, and many others have hired people to promote their drinks with one of these devices. Of course, they are updated, modern versions, but you might have seen them in clubs, concerts, and other populated events.
THE MAJESTIC SYDNEY OPERA HOUSE
This building is without any shred of doubt, the most distinctive and famous structure in the world. Standing at 4m tall, this multi-venue for performing arts cost almost $1 billion to erect. Architect Jorn Utzon was tasked with drawing up the plan after coming first place in an international design competition.  He didn't think it was going to cost that much. The building holds multiple events that host well over 1.2 million people annually.  Over 350,000 people visit the place annually, and It stands as a world heritage site.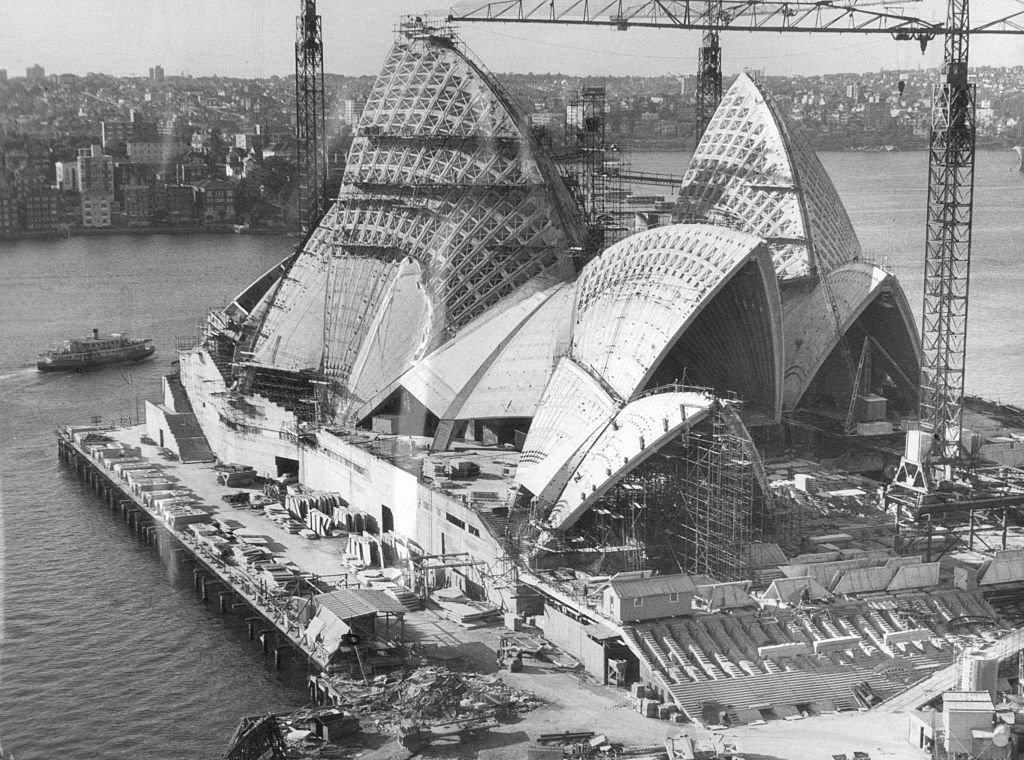 It took well over ten years to opened formally; construction started around 1959 before commissioning in 1973. The cost gulped in more money than was initially stipulated. It took in 15 times what was initially set aside for its completion.  Australians were angry at the construction as they felt it was a waste of resources. The tune has changed now though as they are proud of the revenues, it has brought in to their country.
TAKING BABIES TO SAFETY
Babies, in as much as they are the cutest being around, they are also the most defenseless creatures. As such, they are to be treated with the utmost care and given full attention. This picture shows a tip of what happened to babies during the cold period of the Vietnam War.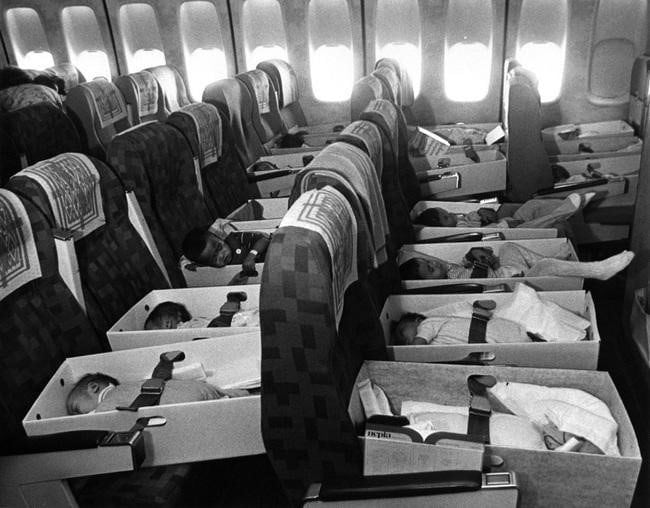 This is a rare picture of babies delicately arranged in boxes on a plane. These babies were being airlifted from the war in Vietnam to America for safety purposes. It is important to note that these babies are orphaned and had lost their parents to the war in 1975.
NORMA JEANE
This lady in this picture might seem very familiar, but no one knows her by her real name Norma Jeane. She was famous as Marilyn Monroe, but this photo was shot in 1943 when she was just 17 years old. Monroe is still regarded as one of the most beautiful women in history and a sex symbol. Her life was split, though.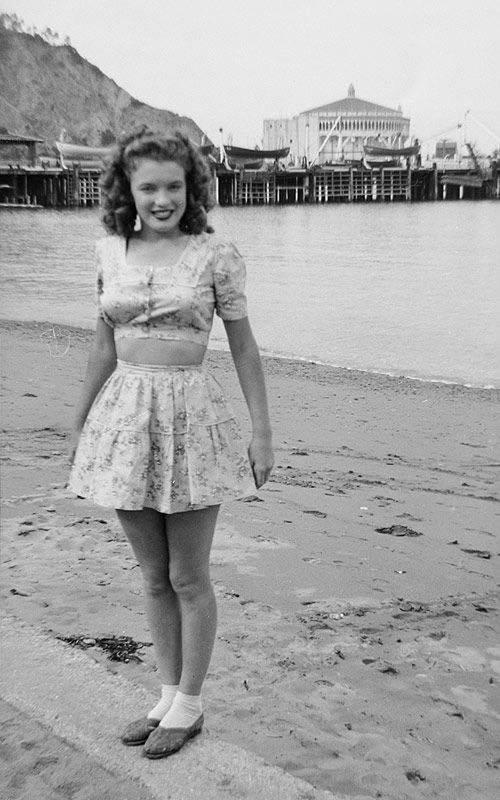 She was rich but had a troubled relationship with many male suitors. Most believe that she was too co-dependent on men, and despite her beloved looks, Marilyn allegedly suffered from low self-esteem. On the outside, she pretended to be outgoing but was terribly shy in reality. In fact, she actually had a stutter due to her crippling shyness. Speech lessons helped, but she never lost it.
JOHNNY CASH IS IN TROUBLE
Having sold 90 million records worldwide, Johnny can is considered as a musical legend, and his awards would testify to that fact. Inducted into Country music, Rock n Roll, Gospel music halls of Fame, this is more than a confirmation. He likes to see himself as a country music guy, but he also dipped his feet in other genres too. Johnny is known for his profoundly calming baritone voice, all and sundry accepted his music. His music cast shadows on themes revolving around moral tribulation and redemption. He was a worldwide sensation.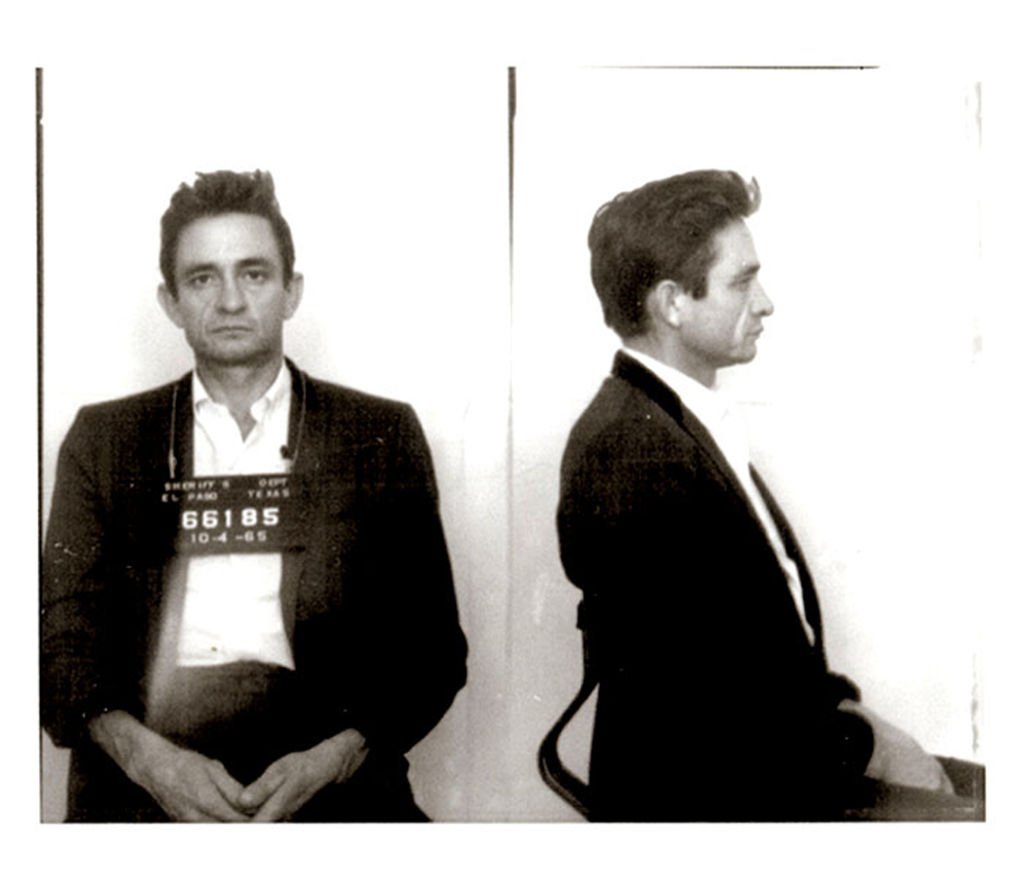 The "man in Black," a nick he earned from always wearing black clothes and sporting black-themed stages, succumbed to drugs. As his illustrious career was taking off, he became addicted to drugs such as amphetamines and barbiturates. The US narcotics team later caught him after his plane was raised. In his plane, he had enough drugs that could take him for a year. He would later be released.
SHOE-MAKING IN THE 19TH CENTURY
This picture shows what it was like to make shoes in the 19 century. Up until then, the art of shoemaking was just handicraft, but things changed by the end of the century after the industrial revolution. Most of the shoes were now being made in factories with machines to great scales. However, we still have images like this to remember a time when things were a lot simpler.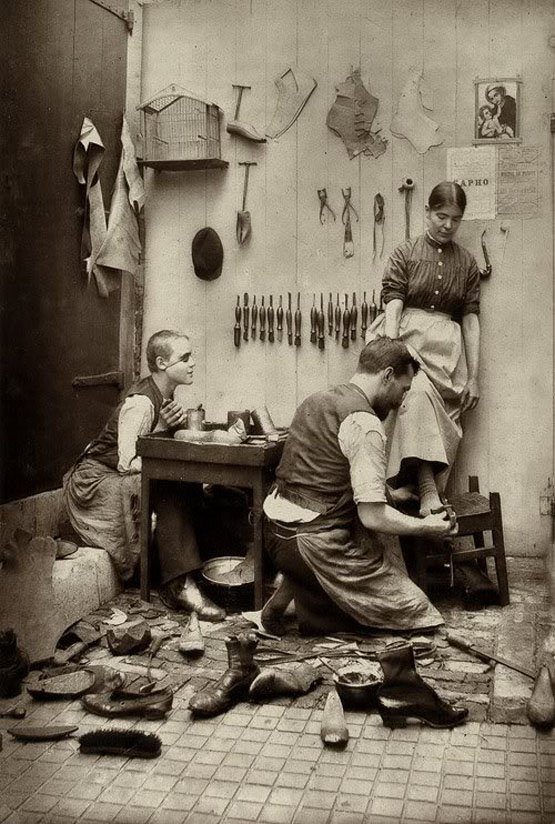 Shoes were made by hand long ago, and this is just a tiny peek into that time. The thing is that when mass-production wasn't involved, attention to detail was better. It was about quality and not quantity. Shoemakers were real craftsmen. They used leather, wood, and plants to make their footwear, and they would often add several layers to ensure a long-lasting shoe. There were more than 15 methods of making them.
AMERICAN PRESIDENT, JOHN F. KENNEDY
This picture was taken in 1962. It was the Halloween season and no better time to celebrate it with your daughter with a skewed photo of yourself. It was what happened when President John F. Kennedy decided to allow this picture taken as a father-daughter bonding, after some hard day's work. The Halloween picture would later go viral as it inspired people making masks of themselves looking horrible.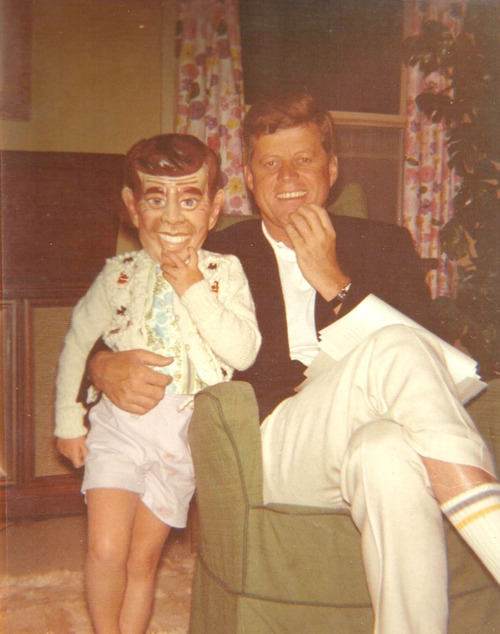 JFK is one of the most famous presidents of the United States of America ever had. Some media outlets refer to him as the most charismatic man the white House has ever seen. John wasn't all about the intricate policies of politics, and he was the man for the people. While JFK was in high school, he was known as one hell of a charming personality. Not one who was an excellent student but he excelled in all the courses he found interest. Nobody would have believed that this same man also battled for his life at a young age due to prolonged illnesses. He would, however, overcome all these to become one of the greatest Presidents in US history.
CONSTRUCTING THE GOLDEN GATE BRIDGE
This picture shows the early construction of the golden gate bridge in 1935, of what would go on to be the second-largest suspension bridge in the world. The workers on the bridge understood the importance of safety. They decided to lay a net under the bridge in case anyone falls off. Did it turn out to be a great idea? Yes!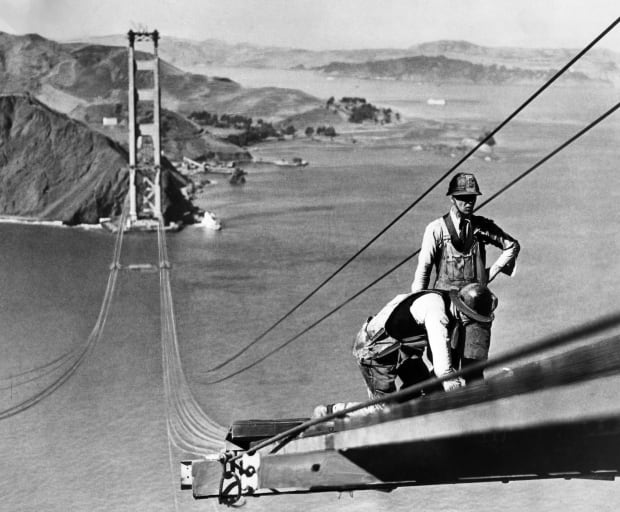 They were able to save 19 persons who fell off while working on the bridge. These were people termed to be members of the famous club "Halfway to Hell." For the records, the longest suspension bridge was the Verrazano Bridge constructed in 1964. 
A RAT CATCHER
This is a picture of a professional rat catcher, and it was considered a real job because they got money for every animal they found. They used to go down the sewers of Europe around 1904 looking for the vermin.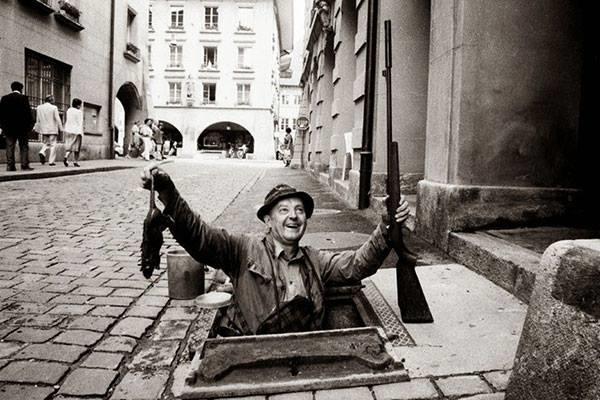 It was similar to pest control and vital for the people because preventing the growth of the rat population also prevented diseases from spreading like the Black Plague. Additionally, they also helped prevent the contamination of foods in storage.
THE WORKERS OF 30 ROCKEFELLER PLAZA
Only a few knew that  30 Rockefeller Plaza is in the rank of elite buildings until the New York Landmarks Preservation Commission listed it in their records in 1985. 30 Rockefeller Plaza had a lot of misgivings before it was agreed to be built in 1930. Its construction was between 1932 and 1940 on a piece of land that John D. Rockefeller Jr. leased from the University of Columbia.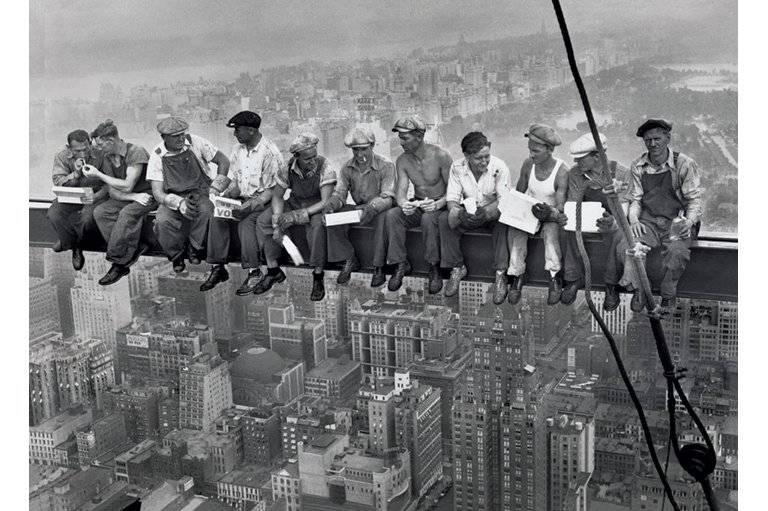 The picture shows workers having lunch on a railing that is as high as 850 feet approximately 260 meters. This picture can make one feel queasy, but well, the photo was taken without capturing the cakewalk underneath their feet. One would be made to believe that they got there magically. Although the building isn't the tallest in New York, it still maintains a place among famous buildings in the state as the 22nd tallest construction. GE building (General Electric) would later be the name of the monument from 1988-2015. Again the name changed to Comcast Building after there was a transfer of ownership in 2015.
ABRAHAM LINCOLN'S SON
This is a picture of Abraham Lincoln's son, Tad, who was known for being more than playful. He was Lincoln's fourth and youngest kid with his wife Mary Todd. His full name was Thomas Lincoln III, but they nicknamed "Tad" because his head was very big, and he was "as wiggly as a tadpole" as a baby. Tad had a wild side, wouldn't go to school, and ran around the White House when Lincoln was president.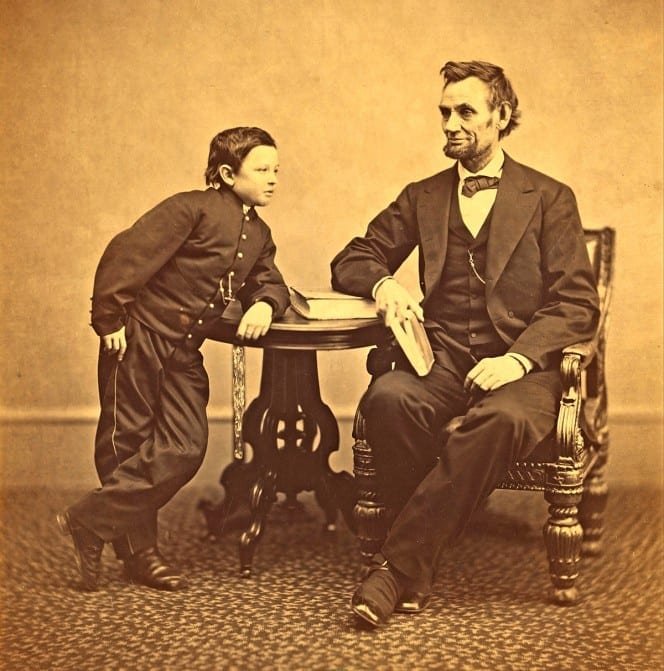 He would often disturb meetings, would bring animals along, and ignored visitors to see his dad. Tad was the one most heartbroken when the former was murdered, but he in another theater and started yelling, "They killed Papa! They killed Papa". Unfortunately, he died at the age of 18 on July 15, 1871.
THE INAUGURATION OF THE NEW YORK SUBWAY
In 1904, the New York City Mayor having witnessed casualties from the transport systems of the massive influx of people decided to find an alternative mode of transportation to motor cars and carts. He, therefore, resorted to instigating what would later be one of the most popular means of transport in New York City. Step forward, New York City Subway opened in 1904 before its leasing to the New York Transit Authority. The New York City subway hands down as the oldest public transit system. Apart from being the oldest, it is also one of the most used transit systems with over 472 stations. Its construction was linked with the explosive population of New York City.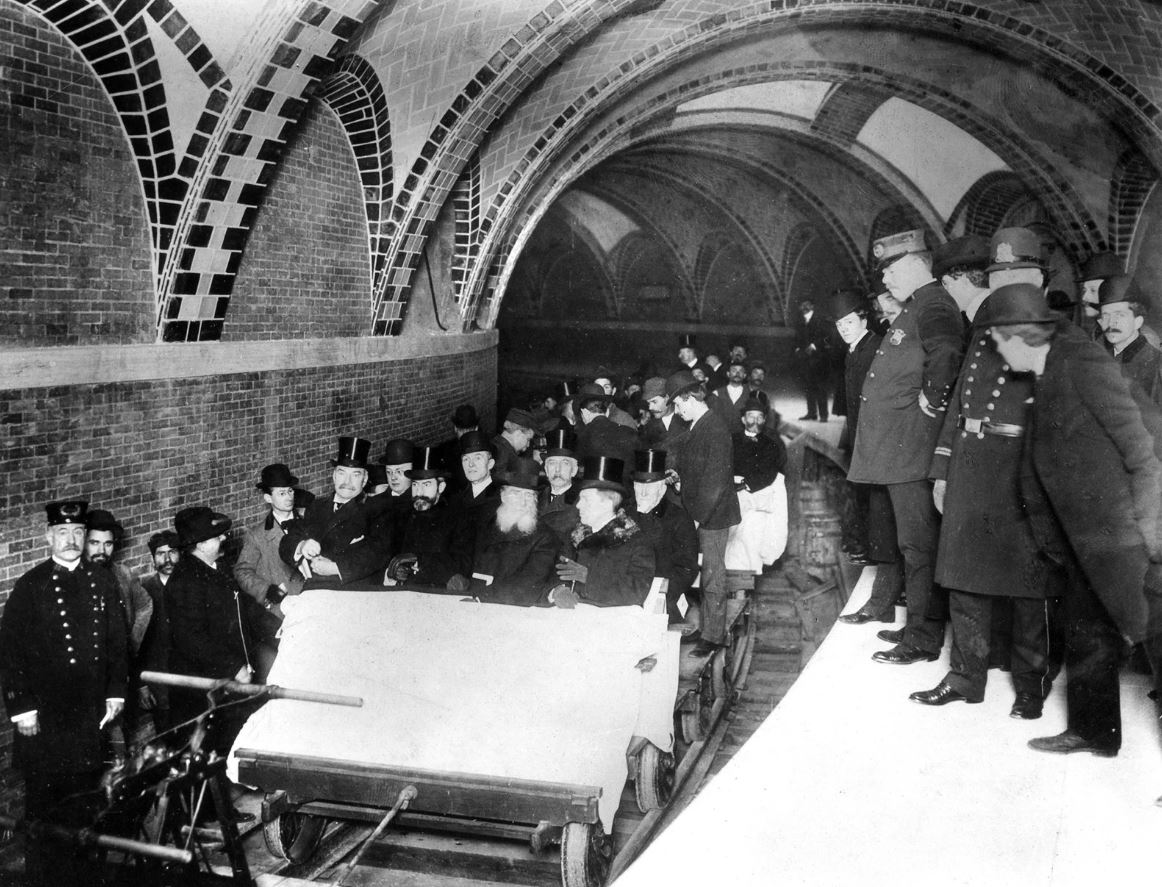 The New York Subway is by far the most significant public transit system, with an annual ridership of 1.7 billion boardings about 6,418 vehicles. With stations scattered about Manhattan, Bronx, Queens, and Brooklyn, it is no surprise why it has a lot of ridership. One other intriguing thing is its 24-hours service every day. With that vast ridership, people regard it as the busiest rapid transit system in the whole of the Western Hemisphere.
THE INNOCENCE IN THE MIDST OF WORLD WAR II
This picture would stand to be one of the most emotional images of all time. The devastating effects of World War II took its toll on everyone regardless of their age and social status. But you cannot but feel terrible when little girls and boys were affected with no-one to look out for them, considering that they lost their parents.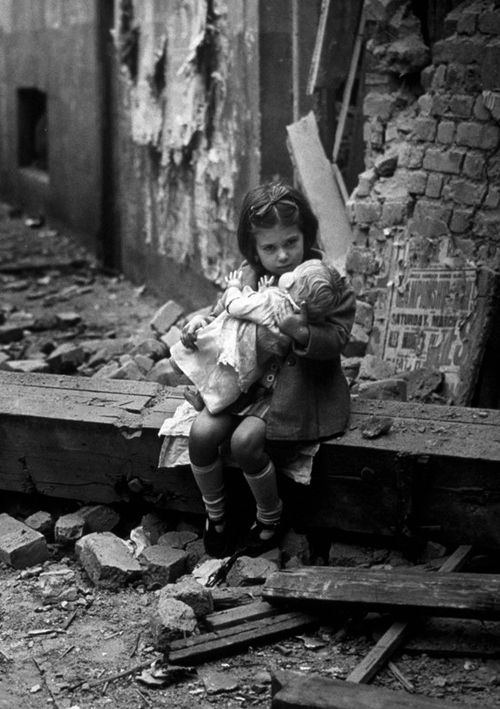 This picture is a representation of lost children who have nothing to cling to than their inanimate buddies. This girl has probably lost everything, including her home as a result of airstrikes. She's only left with her doll, which would serve as her companion amid the storm.
THE ICONIC RINGLING BROTHERS CIRCUS
The story behind this circus is complicated. It was the most popular traveling circus at the time. Started by seven brothers, the idea was to bring a live demonstration of animals with some showmanship. After the increase in its patronage, they decided to include the tag, "the greatest show in the world" and it would serve as one of the many things they were known for. It started as a small circus back in 1871, and it grew in leaps and bounds moving from the western world to eastern Europe.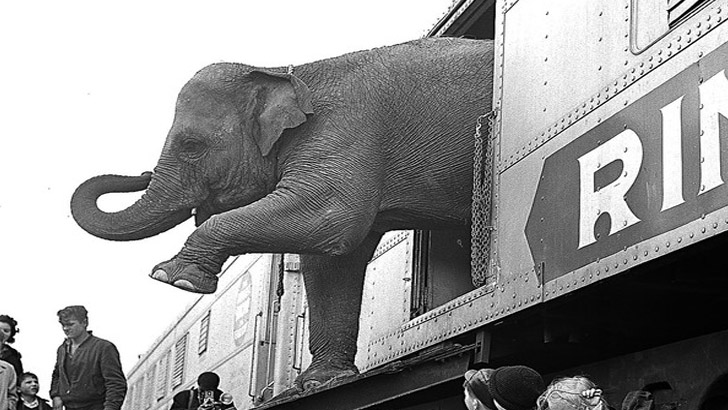 Despite seeing several changes of administrations, the circus would go on to operate for almost 150 years before it later became defunct in 2017. However, the entertainment place suffered greatly due to the great depression in 1930, but it bounced back and became Americans' favorite circus. Before it became defunct, it announced in January 2017 the intention to close after several logistical issues.
AN OLD-FASHIONED MCDONALD'S
It is rare to find anyone who hasn't heard about the McDonald's brand. It is a success story that has traveled around the world and has been used in seminars where young entrepreneurs gather. Here is a 1953 picture and it depicts where the McDonald started. One thing that is also interesting to hear is that this same place is still operating till this very day. It should become a heritage.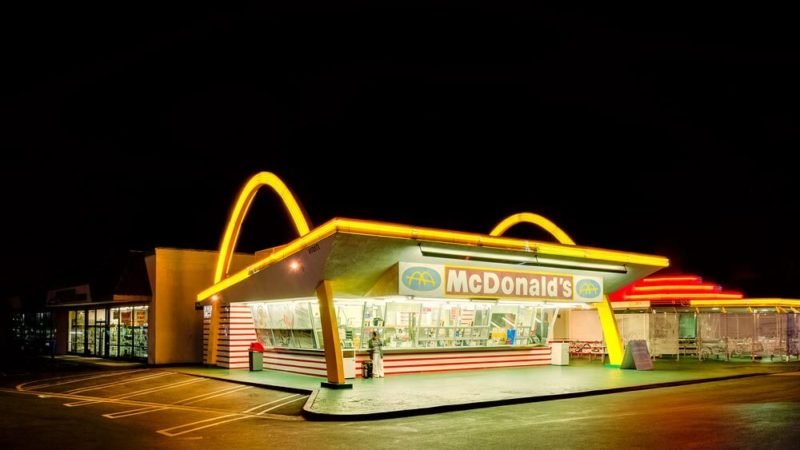 Located at 10207 Lakewood Boulevard, Downey, California, this restaurant was where the story began. Although they had been in operation since 1940, they owned this place in 1953. With over 38,000+ restaurants around the world, it is safe to say that they are without a doubt, the biggest fast-food joint.
ALBERT EINSTEIN
This is a picture of Albert Einstein with a puppet of himself from 1931. He might be the world's greatest genius, but this picture might be a bit scary for some people. Apparently, the puppet was part of a theater production called Teatro Torito, and the famous mathematician went to see it. Allegedly, he enjoyed terribly.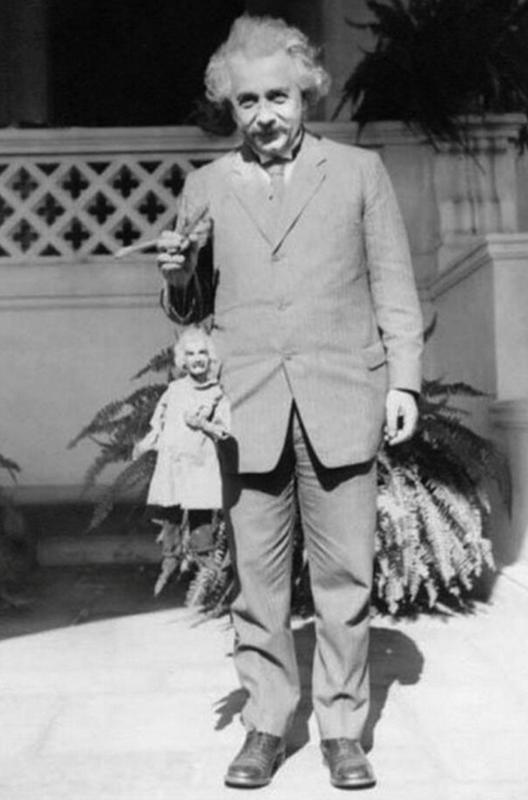 However, according to some stories, he apparently took a piece of paper and placed under the puppet's shirt, claiming, "The puppet wasn't fat enough!" He laughed about the whole, and this picture was kept by Yale Puppeteer Harry Burnett for the rest of his life.
These pictures really gave us a new perspective on life decades ago. Let us know which one was the most intriguing for you. If you liked this article, share it with your friends who love learning new things. See you next time!
Source:  So Goodly, Bored Panda, Getty Images, Circaa