Unsolved Mysteries From History
Civilizations were born all over the world - from Egypt to China, from Africa to South America, different ancient civilizations emerged. At first, all of them are shrouded in mystery - and with the advance of modern technology, we are able to decrypt the messages left behind by our ancestors and understand what their life was like. However, there are mysteries that baffled scientists and archaeologists alike to this day - here are some of them.
The Tomb of Qin Shi Huang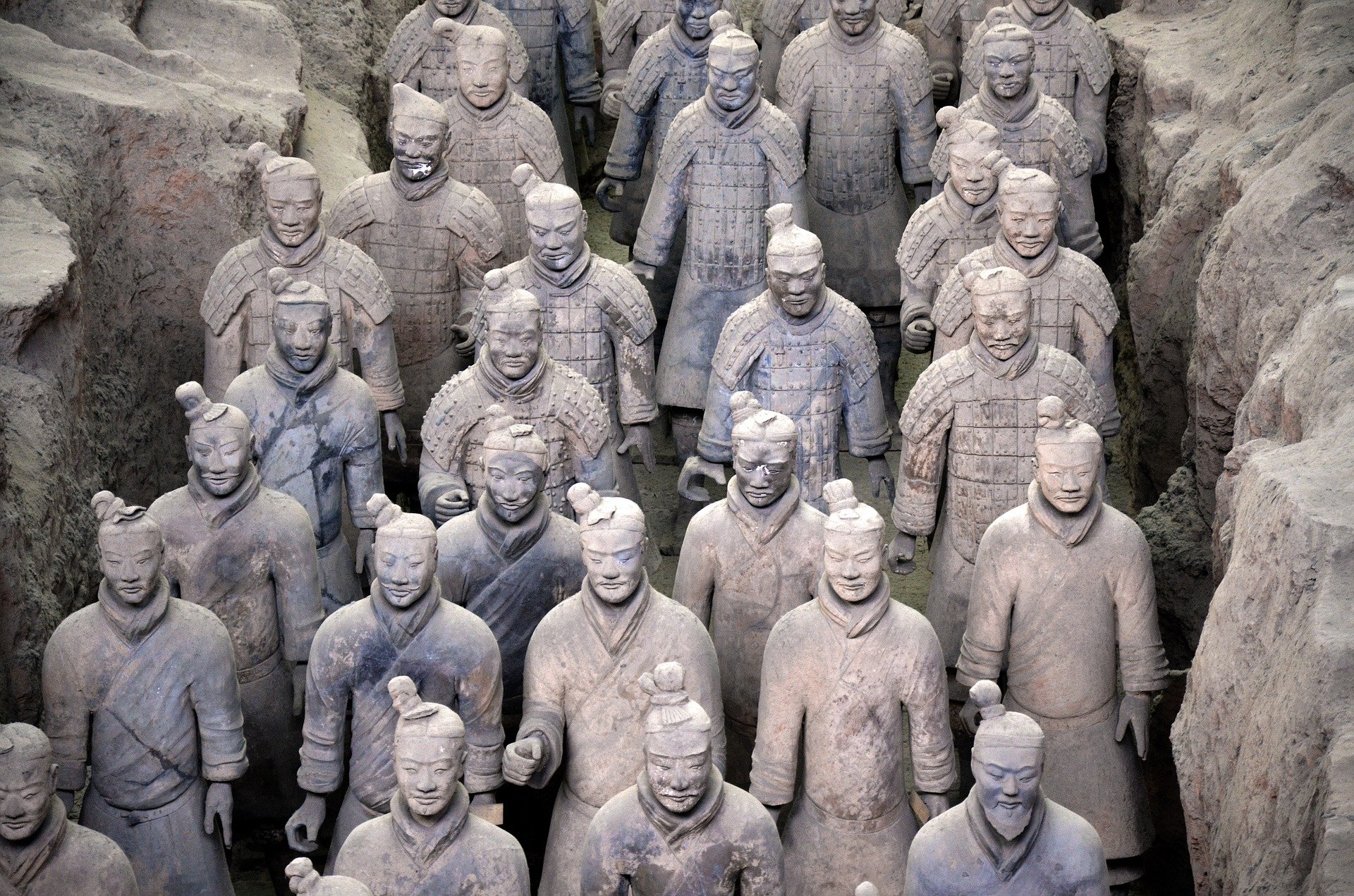 According to Chinese history, Qin Shi Huang is the first emperor in China, who also united all the nations within the area, which then later became modern-day China. And like many powerful figures in history, he too seeks immortality, and thus, a gigantic mausoleum was built, with thousands and thousands of terracotta warriors standing guard, along with numerous deadly traps in place. While the tomb itself was unearthed in 1974, huge areas were undiscovered, due to the traps in place, and the vast size of the tomb. Who knows, maybe one day we can pinpoint Qin Huang's exact burial location? 
Nazca Lines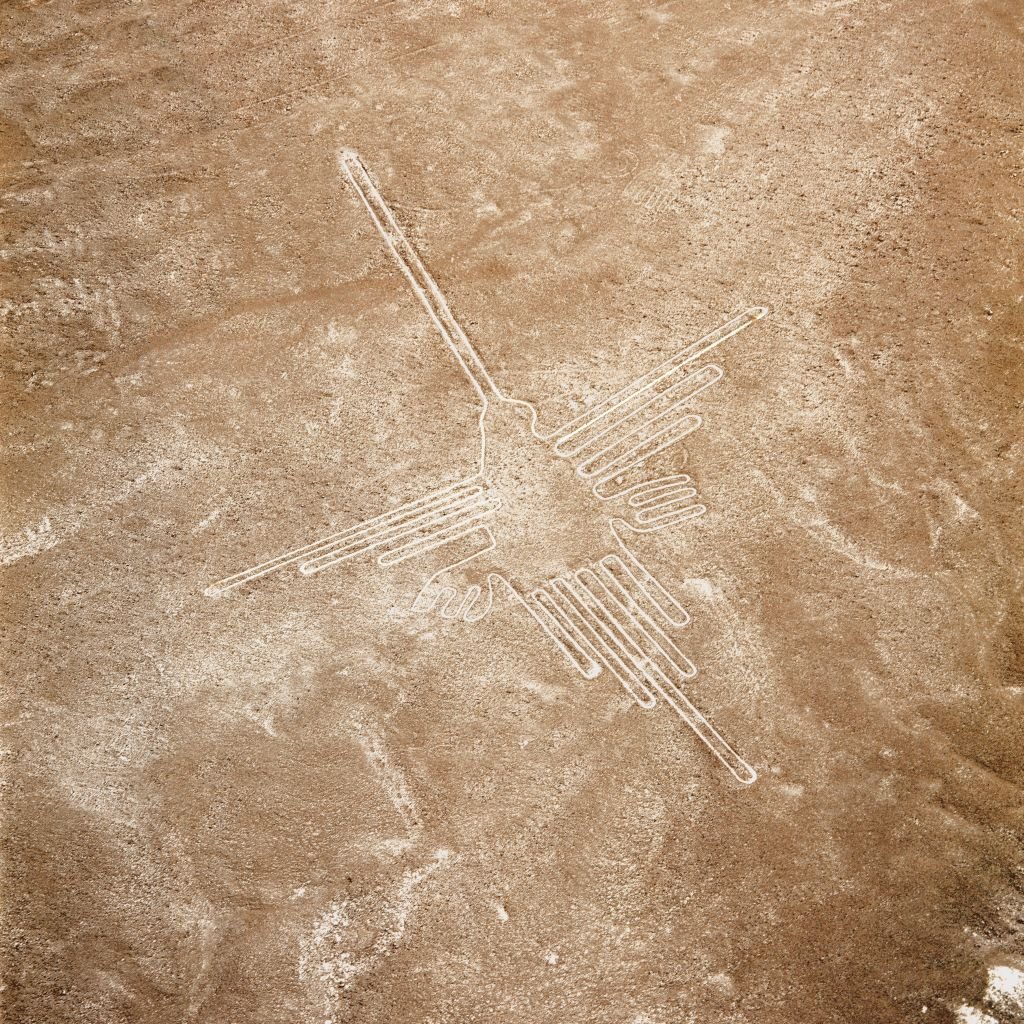 I guess many of you are familiar with this - the Nazca lines are geoglyphs that are drawn on the dry desert plains of Peru. Due to the enormous size of the symbols, they can only be seen above, in the sky. They are allegedly made by the Nazca culture between 500 BCE and 500 CE. While we are able to have an estimation of the period it belongs, scientists and archaeologists are still baffled as to how exactly it was done - after all, some of the lines are measured to be 1,200 feet long, and air travel is only made possible relatively recently. Perhaps they discovered aviation before us?
Jordan Stone Circles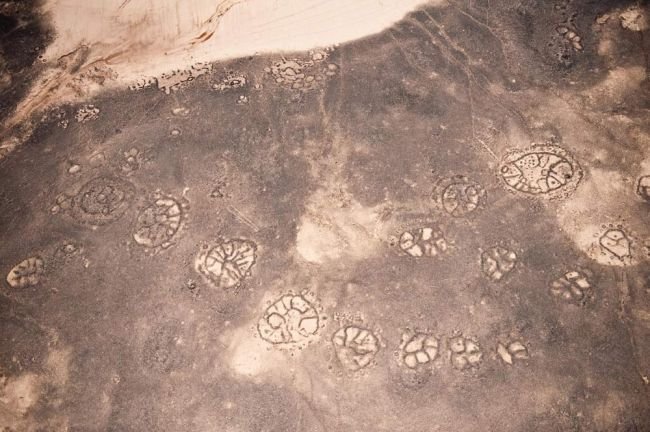 Similar to the Nazca Lines, this is something that can only be seen from up above. The Jordan Stone Circles are a series of formations made out of stones that resemble various symbols. And they are scattered across the Middle East, from Jordan to Syria. Like the Nazca lines, they are of large sizes, about 1,312 feet in diameter. The motives behind these symbols remain unknown, as with the creation of it - how did people back then create such things without aviation assistance?
Dogu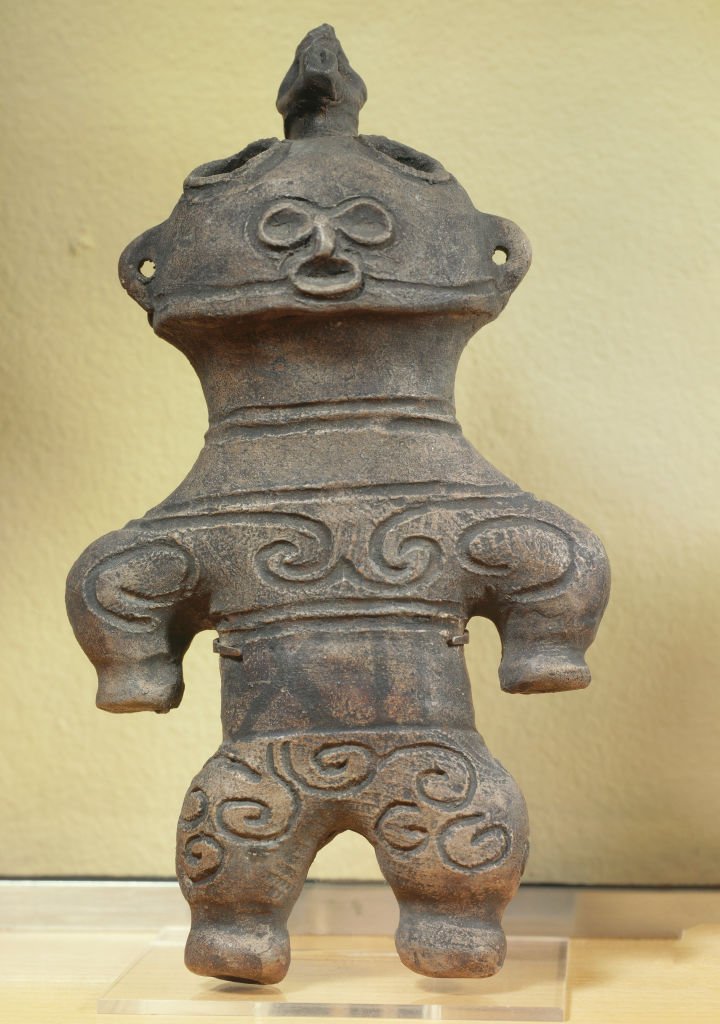 Clay figures are often found in archaeological expeditions, as clay has been widely used in different ancient civilizations. In Japan, there's Dogu - clay figures of humanoid figures from Japan's Jomon Period, a Neolithic era before the advent of rice cultivation. 18,000 of them have been unearthed approximately. However, what they actually represent remains a mystery - what are they exactly? Are they supposed to be clay figures of people? Of idols? Or perhaps species that we do not know?
Egyptian Pyramids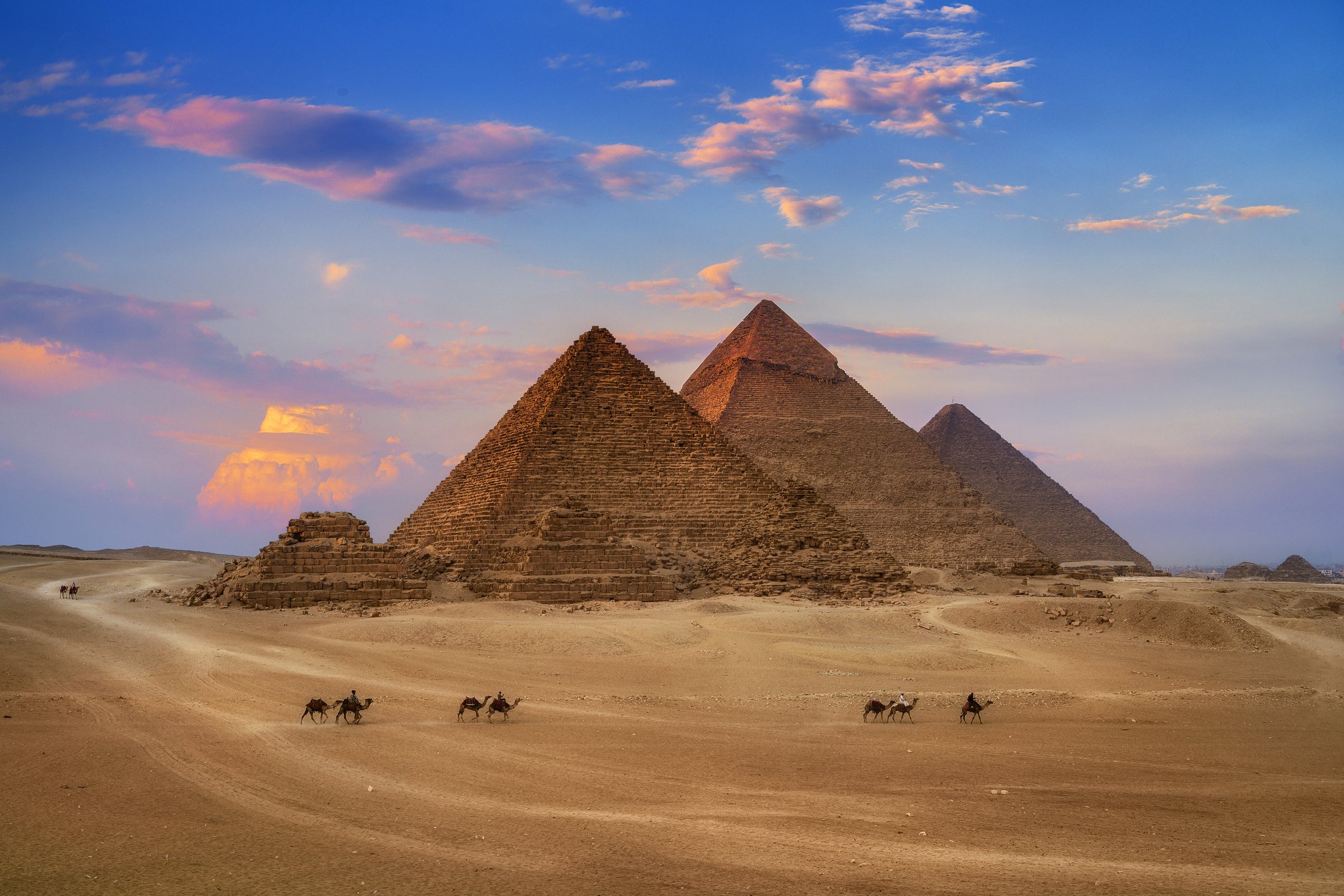 Ah yes - one of the Seven Wonders of the World - specifically The Great Pyramid of Giza. Known to the tombs of the Egyptian Pharaohs, Egyptian pyramids are estimated to be built between 3000-2000 B.C., and the Great Pyramid of Giza was believed to have been built between 2589 and 2504 BC. And given that it was built more than 5000 years ago, it still baffles scientists to this day as to how it was built - without machinery that we have today, it seems to be impossible to construct a structure of such immense size and complexity.
Baghdad Batteries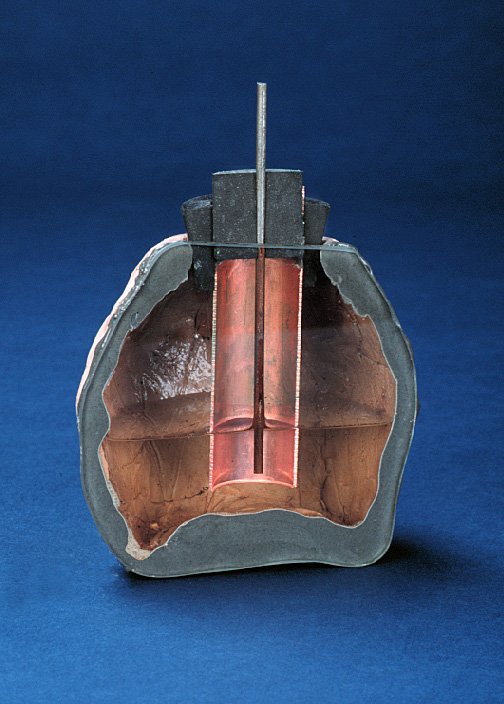 Electricity is a rather recent concept - it was only until the 19th century that electricity was discovered and widely put to use. However, in ancient times, specifically the Parthian period, between 250 BCE and CE 250, Baghdad batteries were created. It resembles a jar, with a metal core - and if it is filled with an electrolytic solution, approximately 1.1 volts can be generated. While electricity exists in nature, no one is quite sure how it was put to use in such times - for sure there're no light bulbs to power?
Easter Island Statues
Now, something a bit more uplifting - you must have heard of the Easter Island statues. They are gigantic faces carved on rocks that stood on Easter Island. It has baffled researchers for years regarding the meaning behind the statues - also whether the placement of said statues has any specific meanings. Perhaps giants once lived there on the island?
Saksaywaman Fortress Walls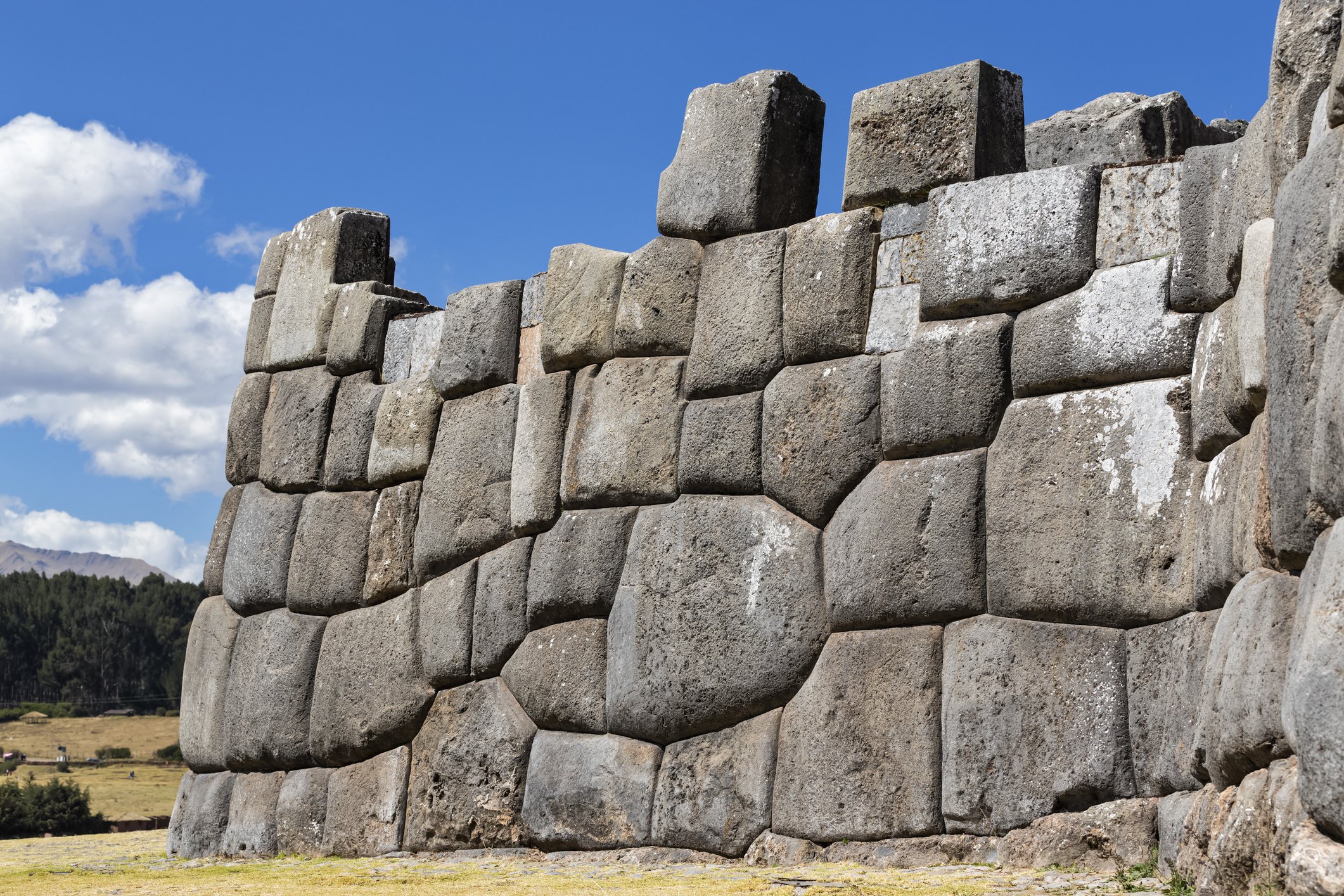 Back to Peru, apart from the Nazca lines, there are also notable mysteries that the ancient civilization left behind. One of them is the Saksaywaman Fortress Walls - they are constructed by large dry stone walls with boulders carefully cut to fit together tightly. Today it might be easy to simply lay bricks one on top of another, the boulders were natural rock formations unlike bricks, which are man-made to specifications. It still baffles researchers as to how they were able to carve stones so precisely so they fit together seamlessly.
Pyramids Around the World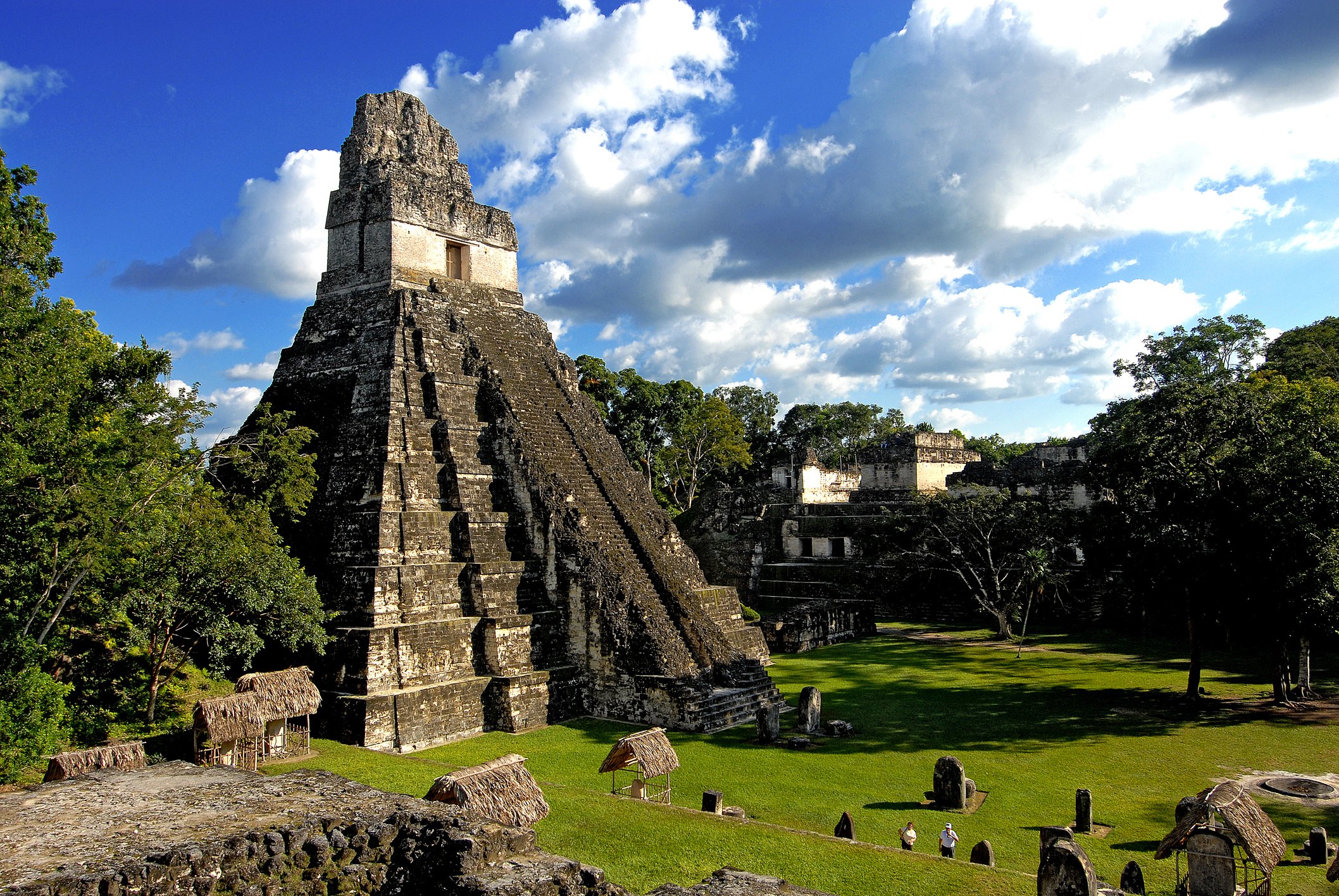 Do you know that apart from Egyptian Pyramids, there are also other pyramids around the world? The majority of them are in Central/ South America, home of the Mayans. For example, there is the Pyramid of the Sun, in Teotihuacan, Mexico; or Mayan Pyramids of Tikal, in Peten, Guatemala. Though they might differ in appearance, and sometimes constructions, they are all products of ancient civilizations, long before the machinery we know of today was invented. It truly is a mystery as to how they were able to construct such monuments so many centuries ago.
Dashka Stone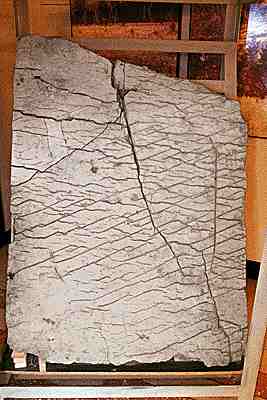 The Dashka stone is, well, a piece of stone - but it isn't an ordinary stone, as it contains a map of the Ural Mountains in Russia. It also depicts 7457 miles (12,000 km) of channels, several dams, among other things. Certain hieroglyphs were also found on it, believed to be related to an ancient form of Chinese. It was also composed of a few layers, thus indicating that it was man-made. It's also a very accurate map, at a scale of approximately 1:1.1km. While it is possible to make a map back at the time, this level of accuracy is unbelievable.
Phaistos Disc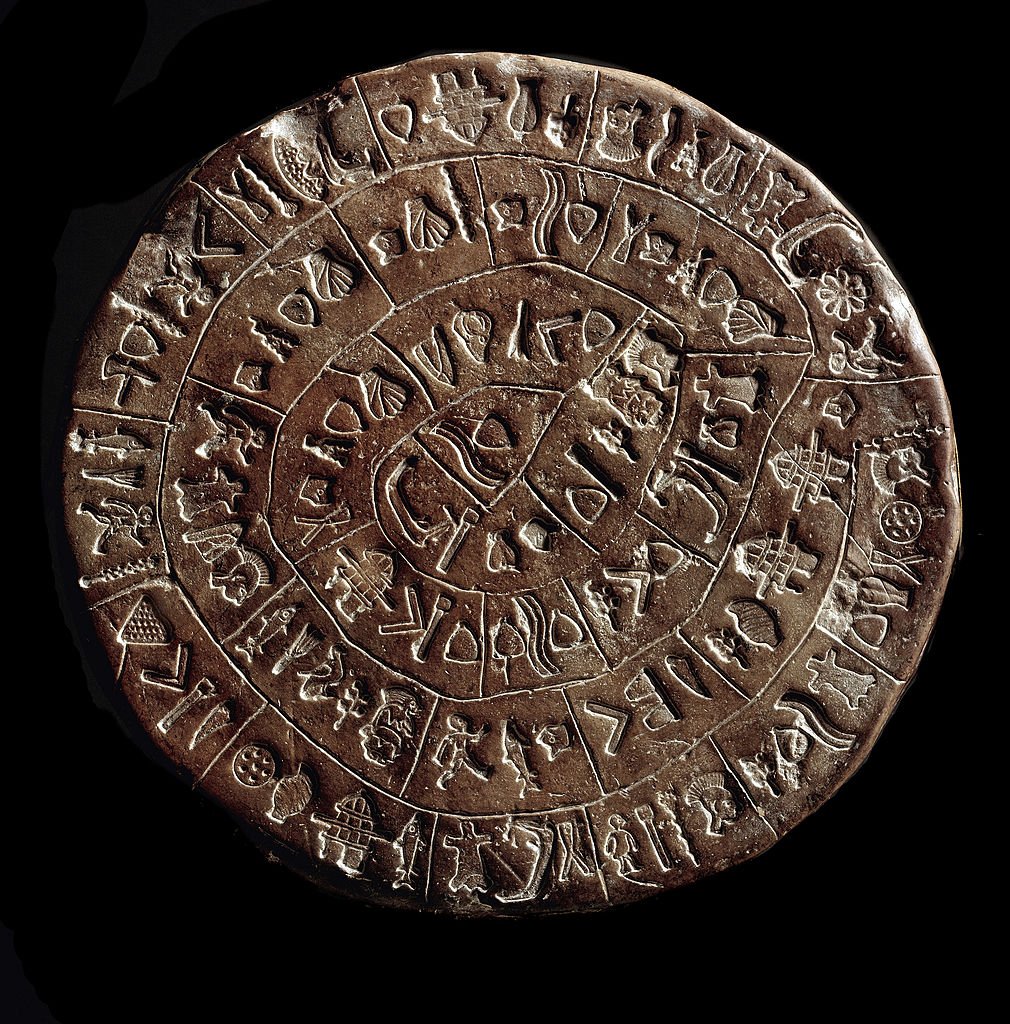 The Phaistos Disk was discovered in Greece, on the island of Crete in 1908. It was made out of fired clay, with 241 tokens, and comprise of 45 distinct signs. After more than one century, scientists and archaeologists have yet to decipher the meaning and purpose behind the symbols - as it appears to be some sort of code. Dr. Gareth Owens, who attempted at deciphering the symbols - believed that the disk may contain a prayer to a Minoan goddess. But other researchers say otherwise.
Alexander The Great's Burial Location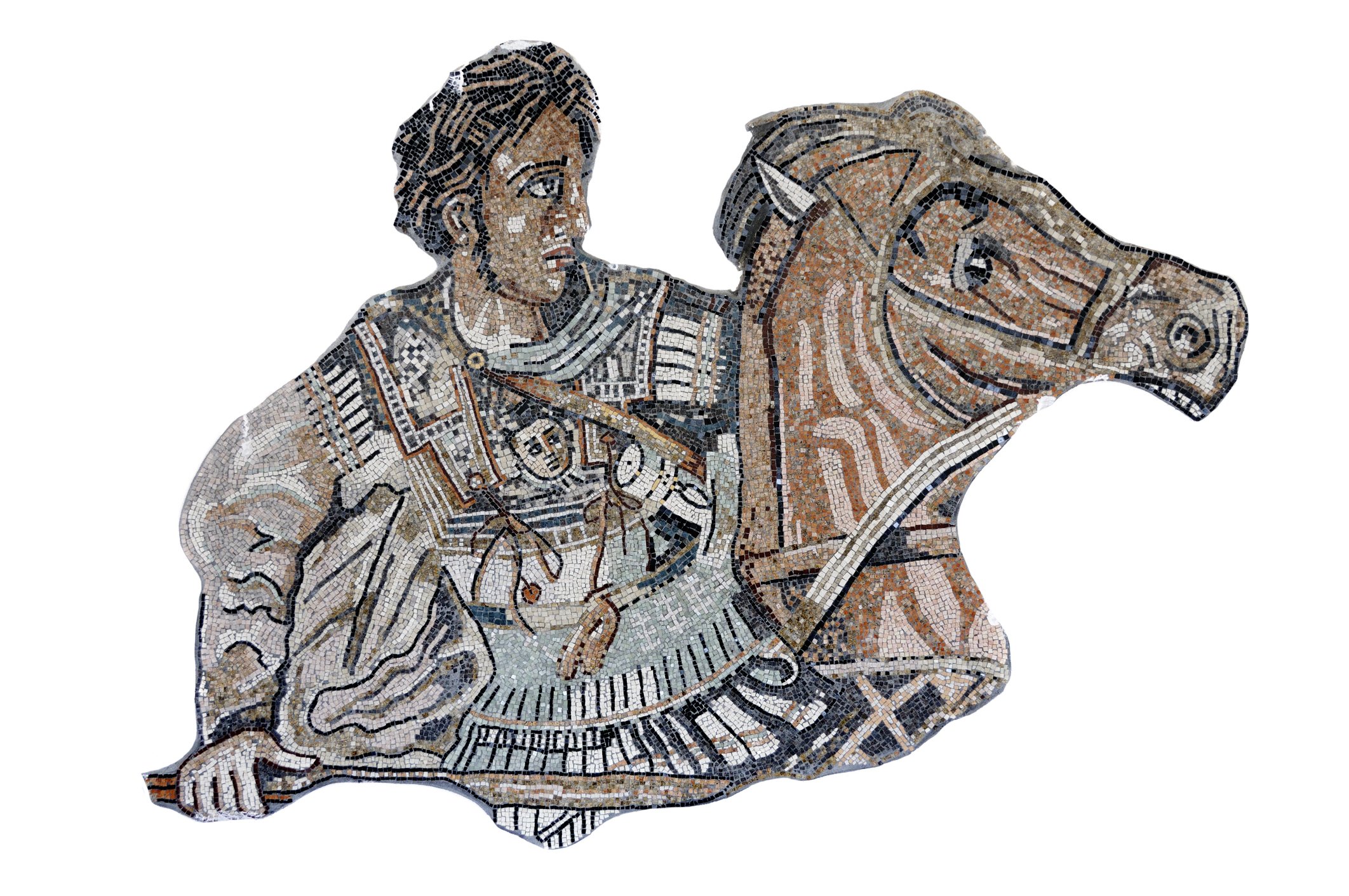 Unlike the other entries from this list, this one is very different - instead of physical objects/ buildings/ formations that were found, this is not found at all, which is the mystery itself. Alexander The Great was known as one of the best conquerors in history, whose empire stretched from Asia to Europe. However, despite his achievements, his burial location remained a mystery. Sources suggested that he was buried in Macedonia, his home country; while others claim that he was buried in Egypt. Guess we will never know.
Antikythera Mechanism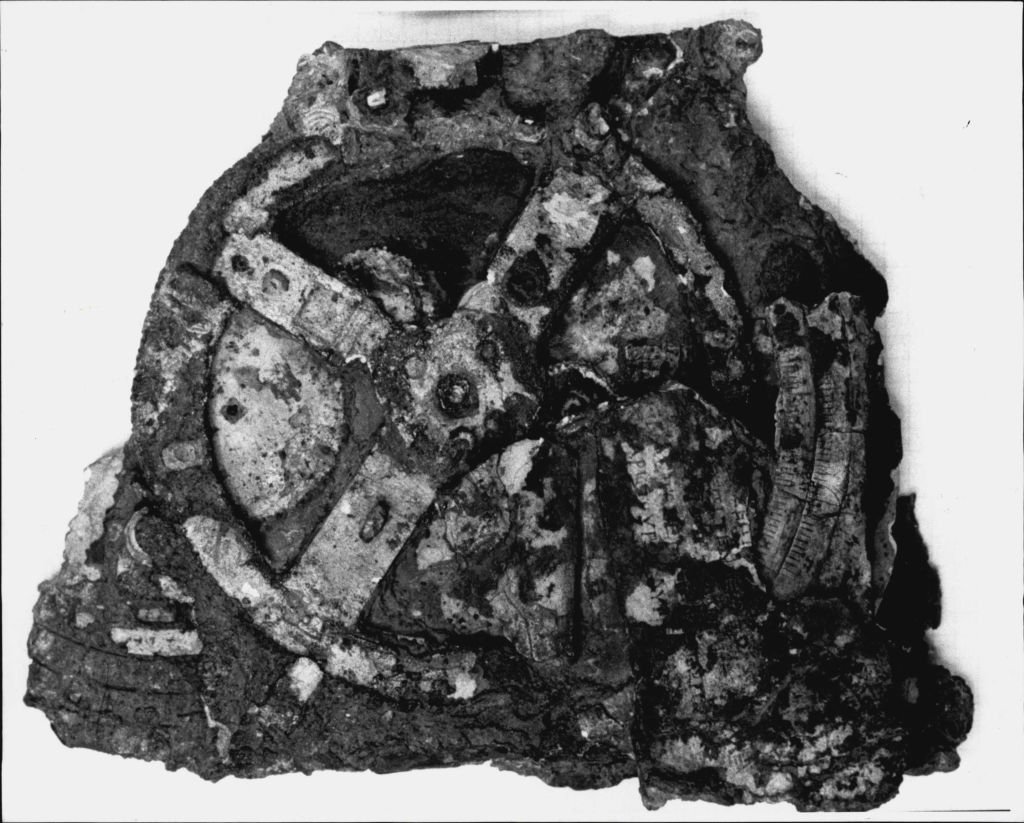 Hailed as the 'Ancient computer', Antikythera Mechanism is an analog device that contained gears and rings, as you would find in modern machinery. It was discovered during the spring of 1900, from a shipwreck close to the Greek island of Antikythera. While it's exact usage remains inconclusive, researchers believed that it was used to predict astronomical positions and eclipses.
Here are the ancient mysteries that are unsolved to this day? What do you think? Do you think it was true that some of them are done with assistance from other civilizations? If you enjoyed reading this, why not share it with your friends? 
Source: Live Science, The Guardian, AERA, Atlas Obscura, Smith College, Smithsonian Magazine, Ancient Origins, National Geographic, Huffington Post