The Most Unusual Places On Earth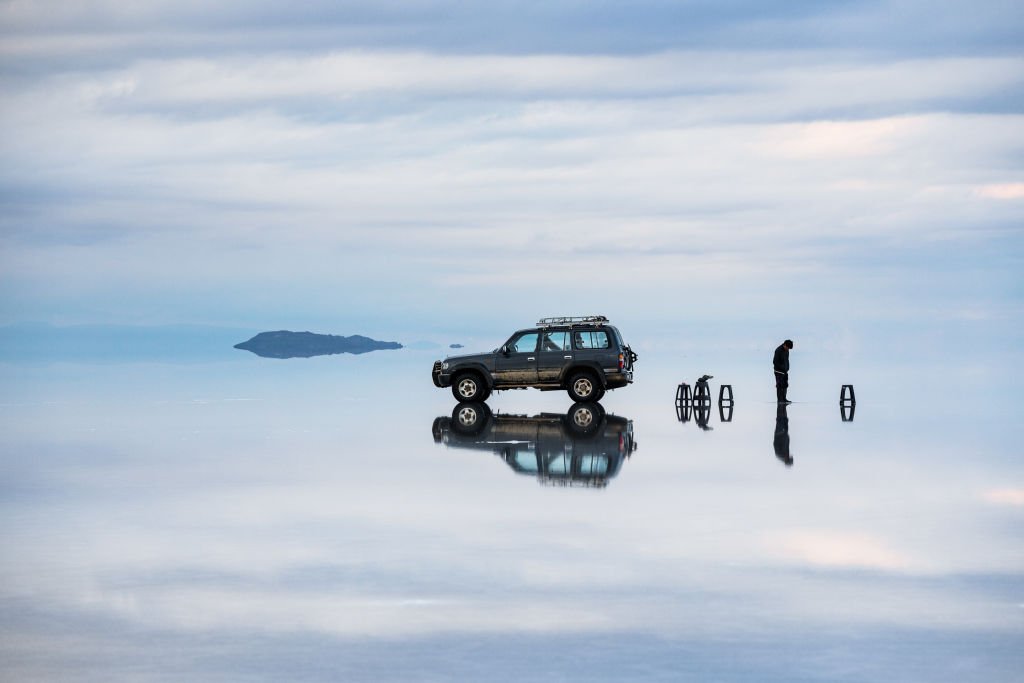 Our planet offers inexhaustible natural wonders and man-made sights, and even though there might not be enough time in a lifetime to visit them all, you can at least try. Some places are so unique however, that you will have to travel far and out to get to them, but they sure are worth it. Others might be right at your doorstep, so let's get exploring!
Red Beach, China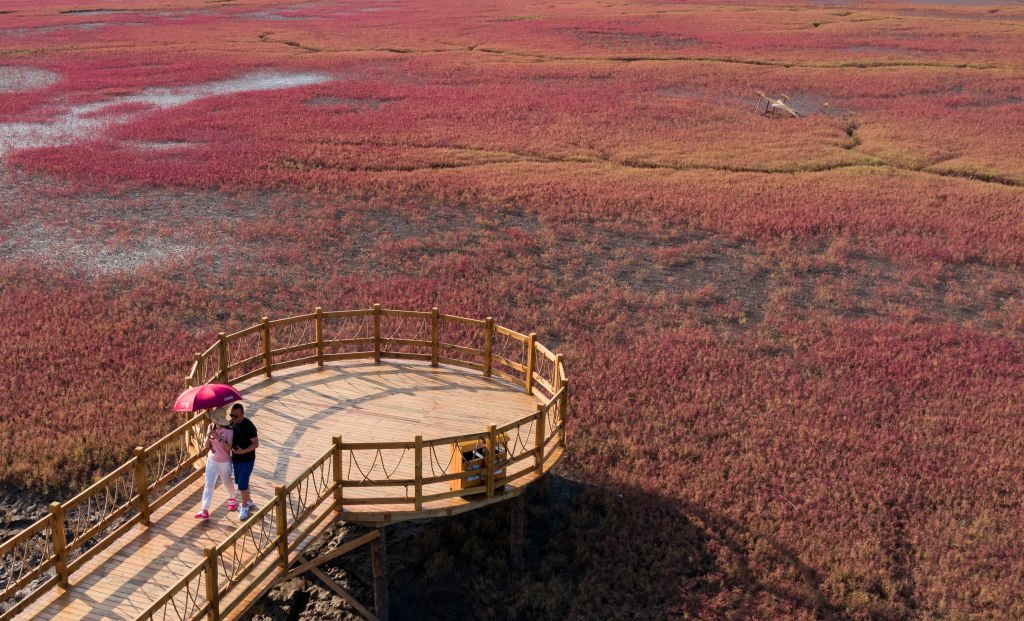 If you are used to white sandy beaches like the rest of us, this Red Beach in China might be a little bit unusual. Completely covered in seepweed, the landscape of the beach is extraordinary and changes hues according to the seasons. It's green in spring, jade in early summer, and arrestingly crimson red in the high season of late summer and autumn! It is also the world's largest marsh area, and it surely is stunning!
The Sailing Stones of Racetrack Playa, USA
We know we should not be scared of natural sights, but this one just gives us the creeps. The Sailing Stones in California are so haunting because we simply have no idea how they got there, and more importantly, who dragged them there to leave such a mark. It truly is a place of wonder, but we won't be the ones to say it was aliens.
Sea of Stars, Maldives
This is an unbelievable natural phenomenon that happens in the summer in the Maldives. The waters are filled with a shining kind of plankton known as Lingulodinium polyedrum. They glow bright thanks to the movement of the waves. That's what makes it seem like there are stars in the ocean. This picture is specifically from Vaadhoo Island.
Whale Bone Alley, Siberia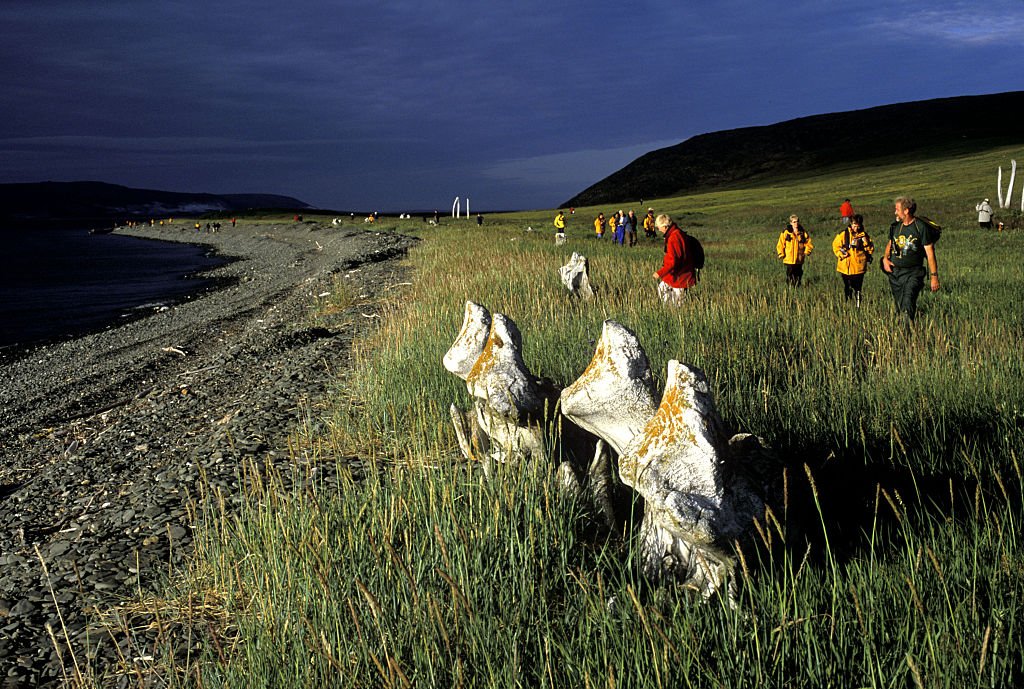 If you are brave enough to venture into the barren lands of Siberia, you might want to stop over at the Whale Bone Alley. The remote Yttygran Island is home to massive whale jawbones, ribs, and vertebrae, making for an arresting and eerie picture. No one knows the real reason why these many whale bones have been collected here, but it surely is one of the most unique places in the world!
Caño Cristales, Colombia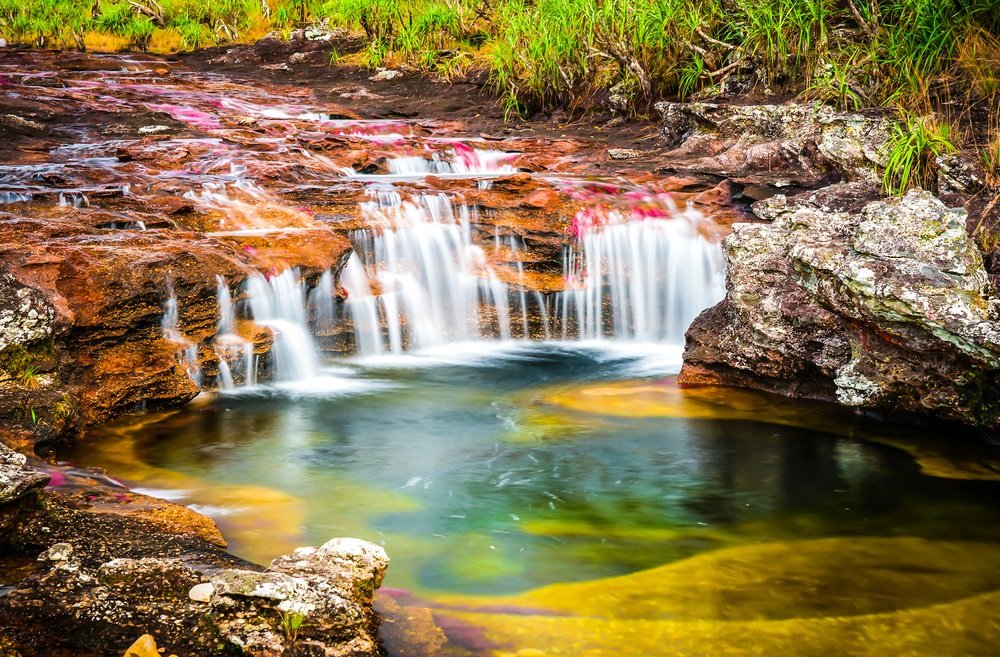 This beautiful place is also known as "the river of five colors". You can visit it at Serranía de la Macarena National Park. It's almost 100 kilometers of pure waterfalls and bright colors. It's also called "liquid rainbow", but you can only see these colors between May and December, although they are best from June to November.
Salar de Uyuni, Bolivia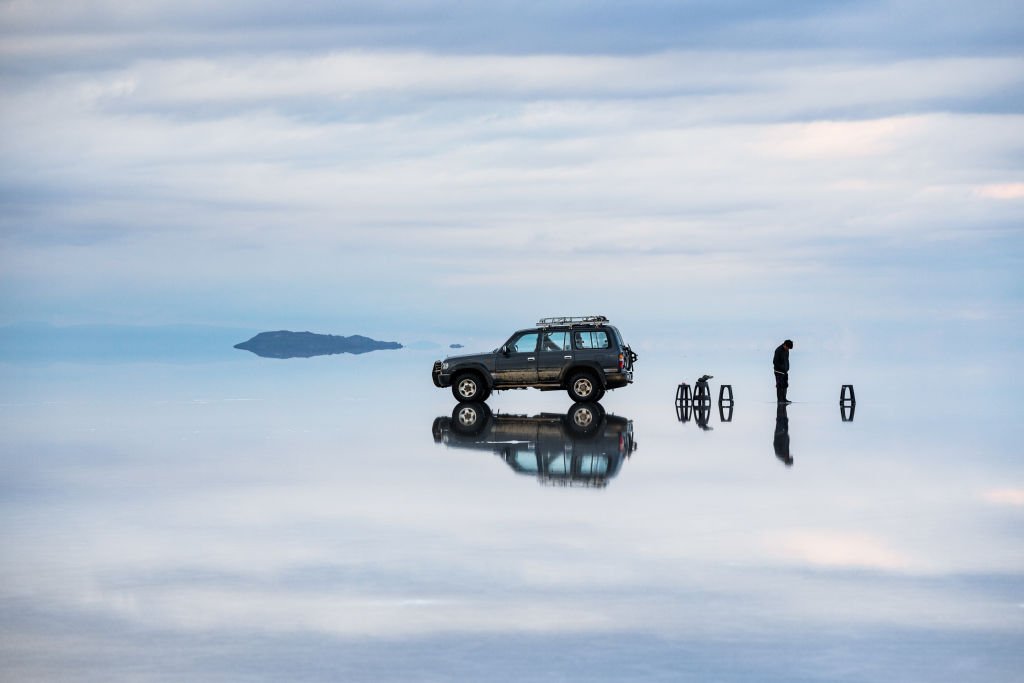 Bolivia has been getting some attention recently for its Salar de Uyuni salt flats and attracting travelers from all over the world. The previously pretty unknown landscape is now welcoming visitors who come to enjoy its beauty, and naturally, take some stunning photographs. The reflective waters of the salt flats lend itself beautifully to photography, creating a natural mirror effect, so no wonder everyone wants to see it for themselves.
Fingal's Cave, Scotland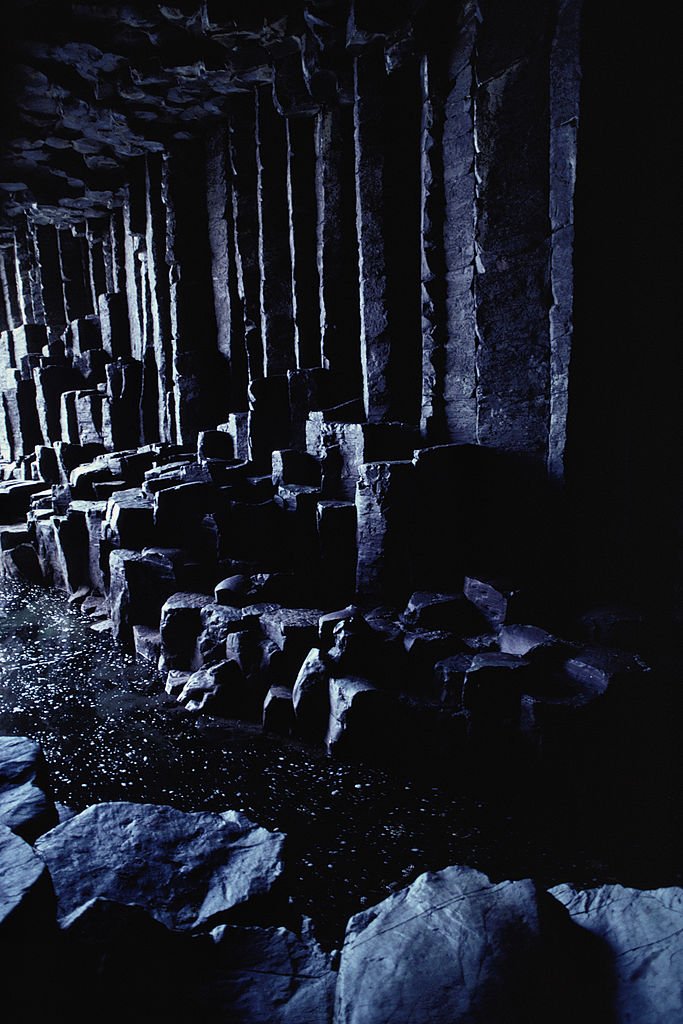 Scotland is not short of weird and unique places, and Fingal's Cave is one of them. This unbelievably geometrical cave seems more like a precisely designed building, rather than an entirely natural occurrence, and because of that, it has been attracting a lot of tourists who want to see it with their own eyes. Nature is the ultimate architect!
Pamukkale, Turkey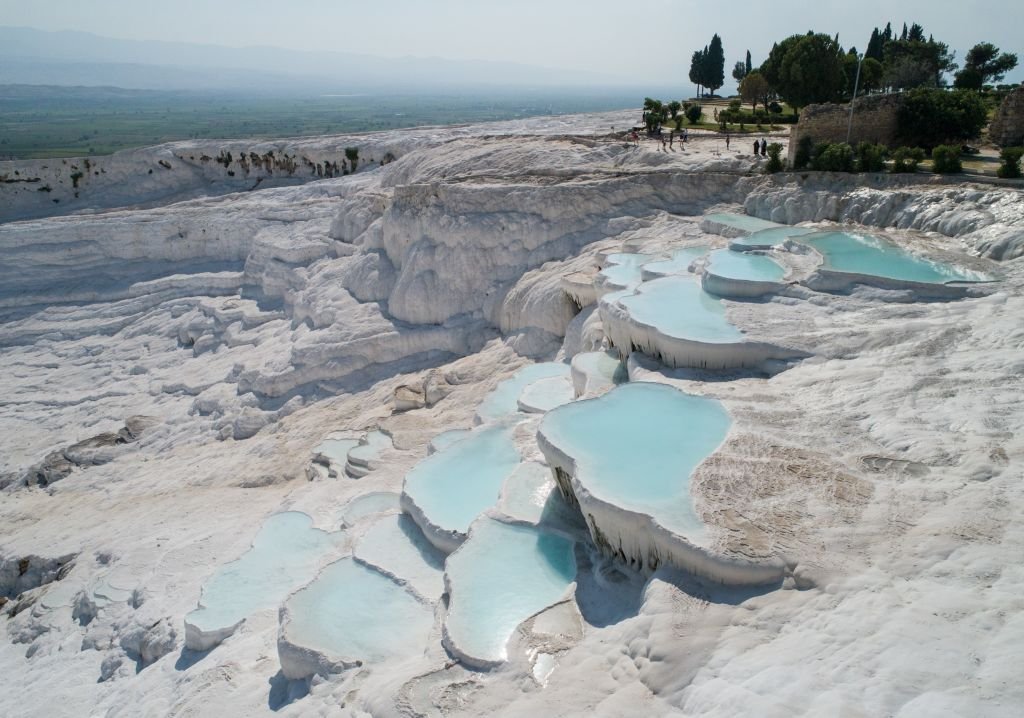 Pamukkale is a UNESCO World Heritage Site, and we are not surprised it received this honor. These thermal pools in Turkey create the most fairytale landscape imaginable and attract tourists from all over the world, who can still take a dip in them. However, the pools got extremely damaged by the masses streaming in, which is why it is important to travel responsibly, and not threaten the nature around us.     
Hidden Beach, Mexico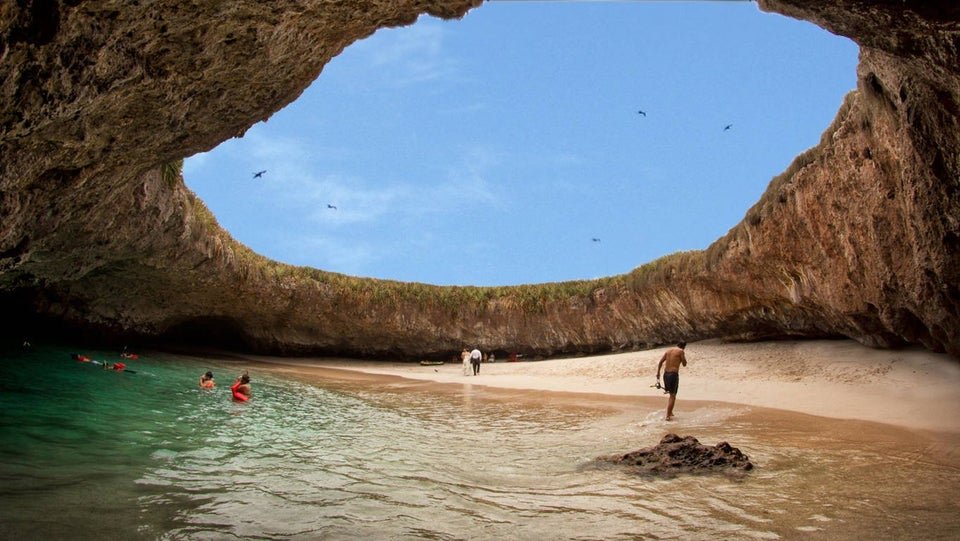 Ever dreamed of finding your own private beach paradise and setting up camp there for a while? Well, in Mexico, you might just be able to! The beautiful hidden beach appeared here because of the unique stone formation above, which essentially opened up a cave area to more sunlight. It not only looks stunning on photos but instantly gives you a feeling of being on another planet!
Plain of Jars, Laos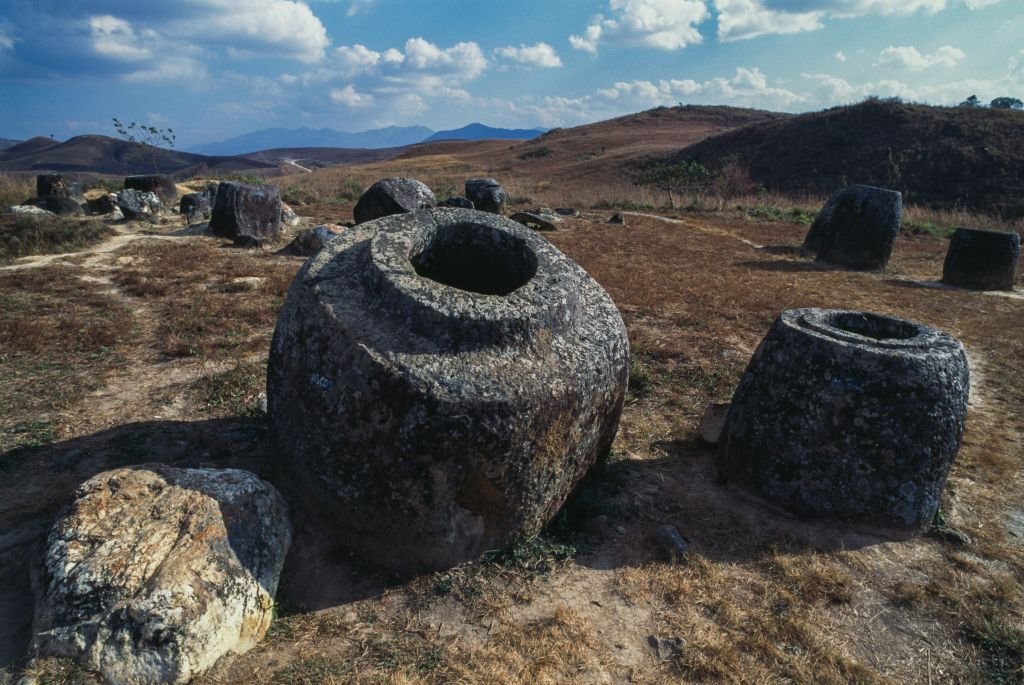 The mystical Plain of Jars in Laos has been inspiring many travelers throughout the ages to come here and marvel at the strange sight in front of them. The megalithic stone jars are all scattered across the plain, and they are huge! Legend has it that giants were living in this area, but we have a hint it might be something more reasonable. 
Crystal Cave, Mexico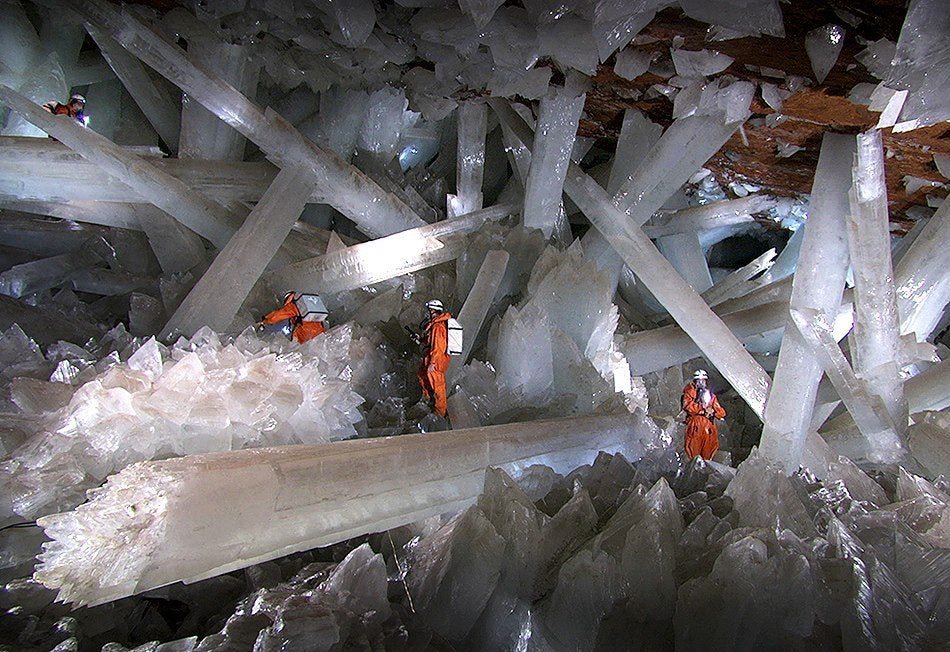 Dubbed the Sistine Chapel of Crystals, the Crystal Cave in Mexico has long tortured scientists who could not figure out how it came to be. The monumental crystal formations buried a thousand feet underground are a true natural marvel, and we now know why it exists. The crystals were able to form due to the unique combination of minerals and temperature of the location!
Spreepark, Germany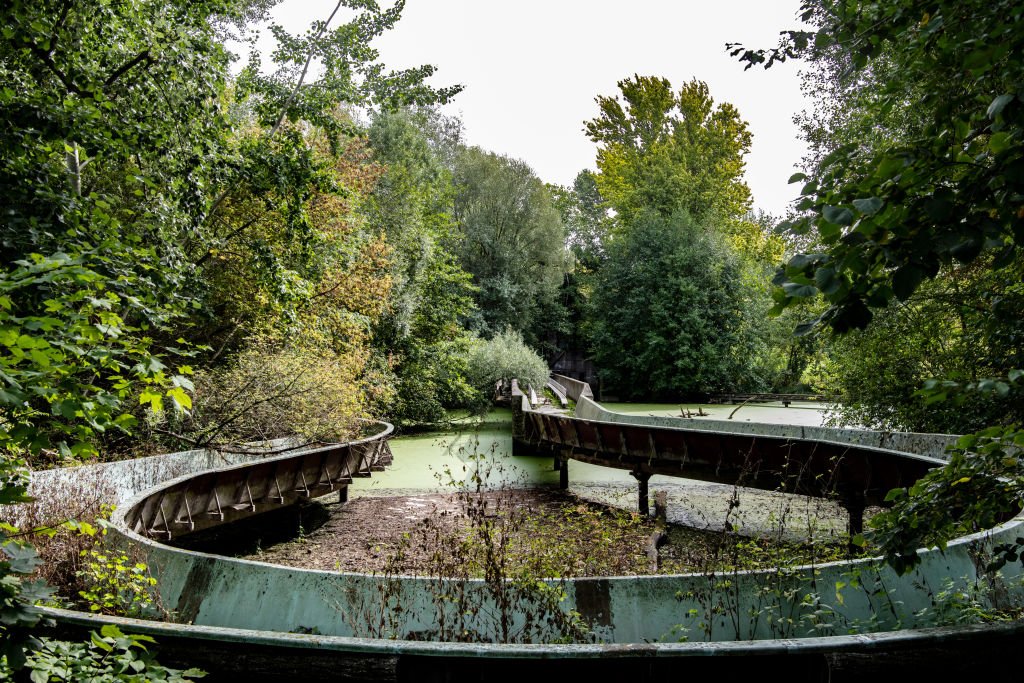 If you have a thing for abandoned places, Spreepark in Berlin should be on your list of destinations to visit. This old amusement park on the outskirts of town has been left to decay with time, and now serves as an eerie scene overgrown by greenery. Some of the colorful rides are still in good shape, so definitely take your camera and take some great pictures!
Eternal Flame Falls, USA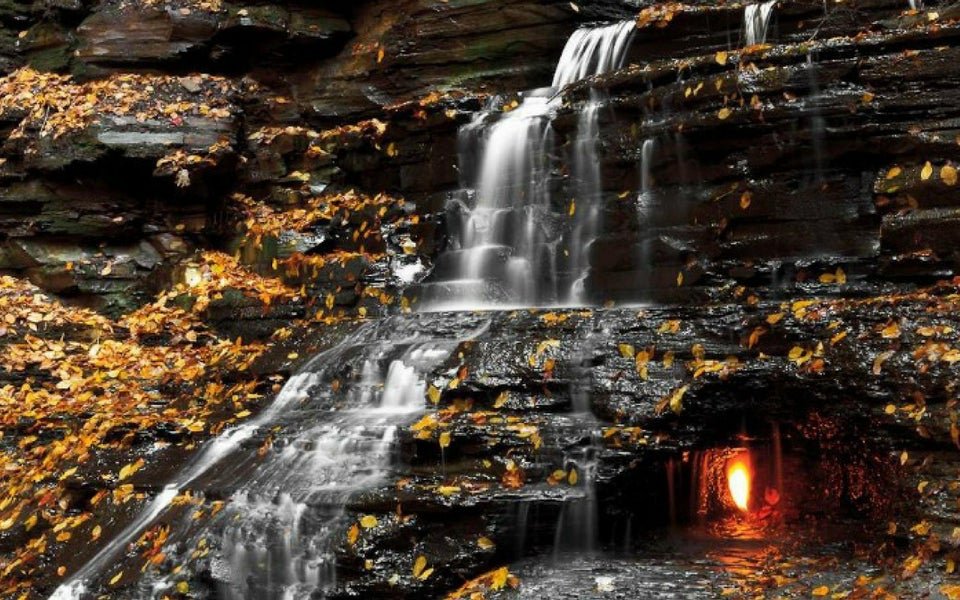 You wouldn't necessarily put water and fire together, but in this unique destination, they merge as naturally as ever. The Eternal Flame Falls are a beautiful waterfall that hides a little secret behind it. Yes, you guessed it! An eternal flame. Due to the methane-rich natural gas in the area, there seems to be a constant campfire going on behind the streaming water, and it is simply too exciting not to want to explore further! 
Glass Beach, USA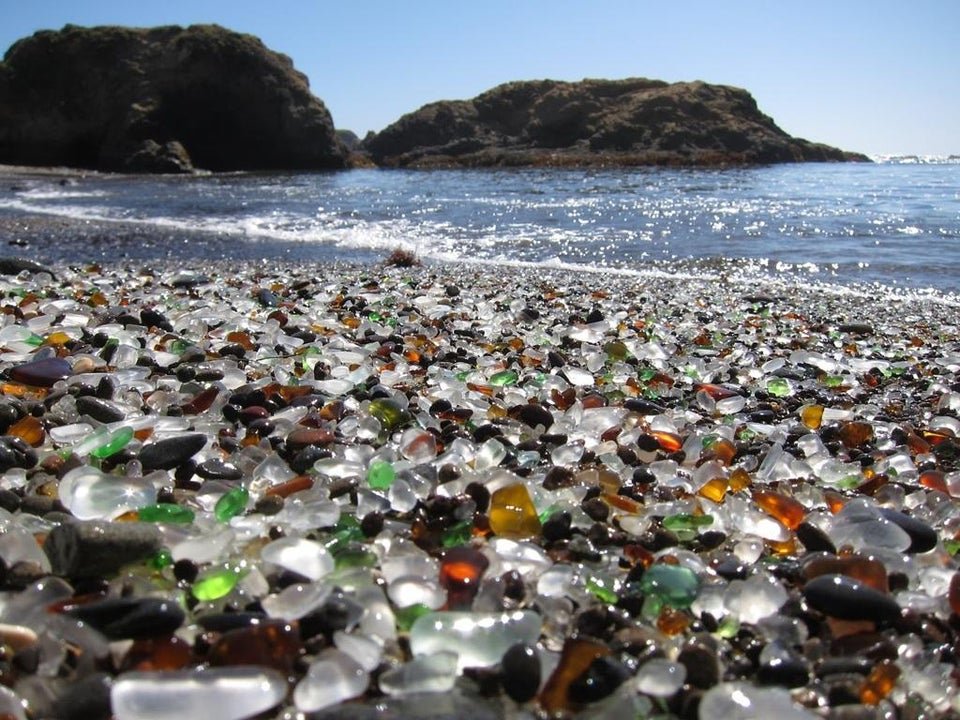 We get that going to a glass beach might not sound very appealing, but the natural wonder which you can find in California is worth a visit! For some reason, this beach is abundant in glass which has been rounded into perfection by hundreds of years in the ocean, and it looks stunning! While we may not agree with the dumping of glass garbage into the world's waters, we must say that nature sure has a way of making anything ugly look as pretty as ever.    
Crooked Forest, Poland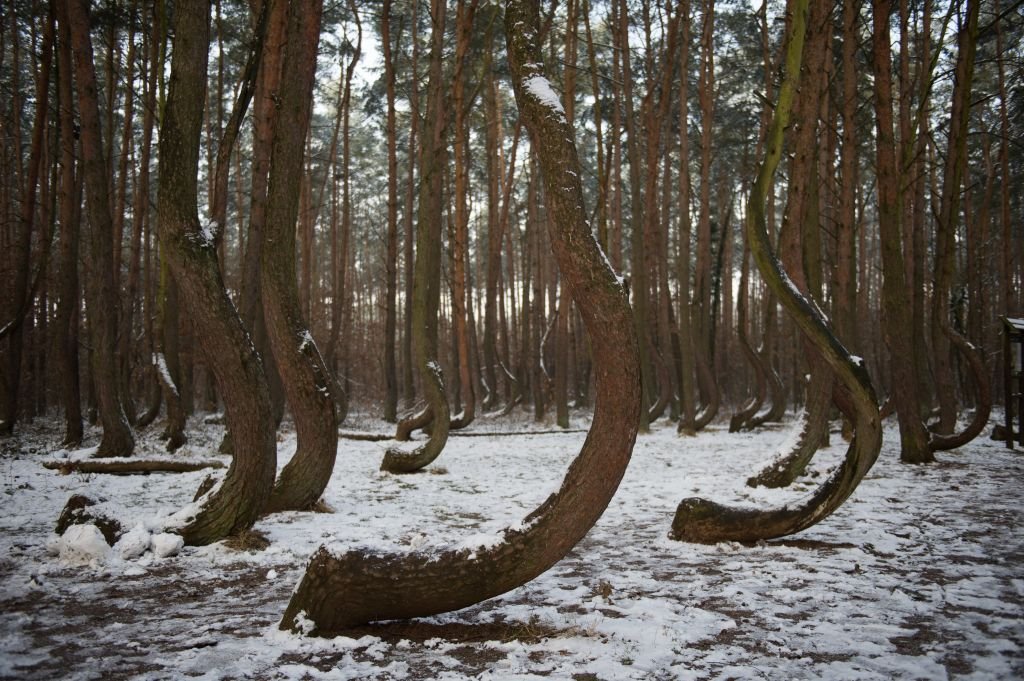 Not all forests are made equal, and this in Poland might just be the most unique of them all. With hundreds of trees shaped in a very strange way, the forest landscape reminds us of something magical straight out of fairytales. All trees here have a 90-degree bend at their base, and scientists are still trying to understand what force made them grow in this interesting fashion.
Fairy Circles, Namibia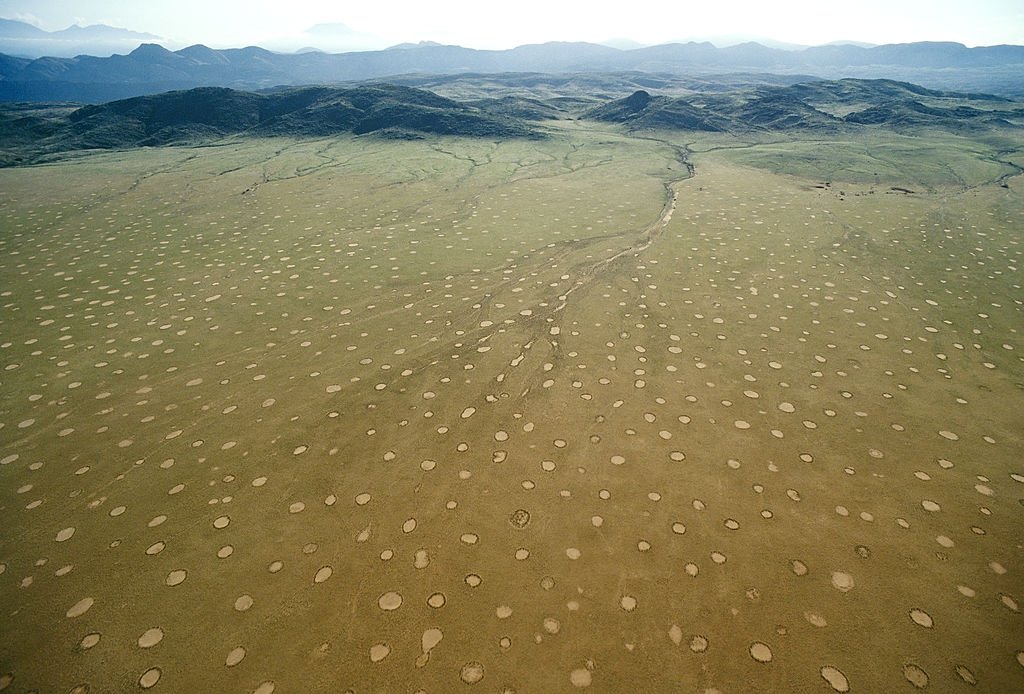 These millions of small circular patches on the earth of a part of Namibia continue to puzzle scientists trying to decipher their meaning. They certainly look very odd, and it is still unclear if they are a natural phenomenon of the soil here, or if they were man-made. Either way, this place is unique as can be!
Secret Tiled Staircase, USA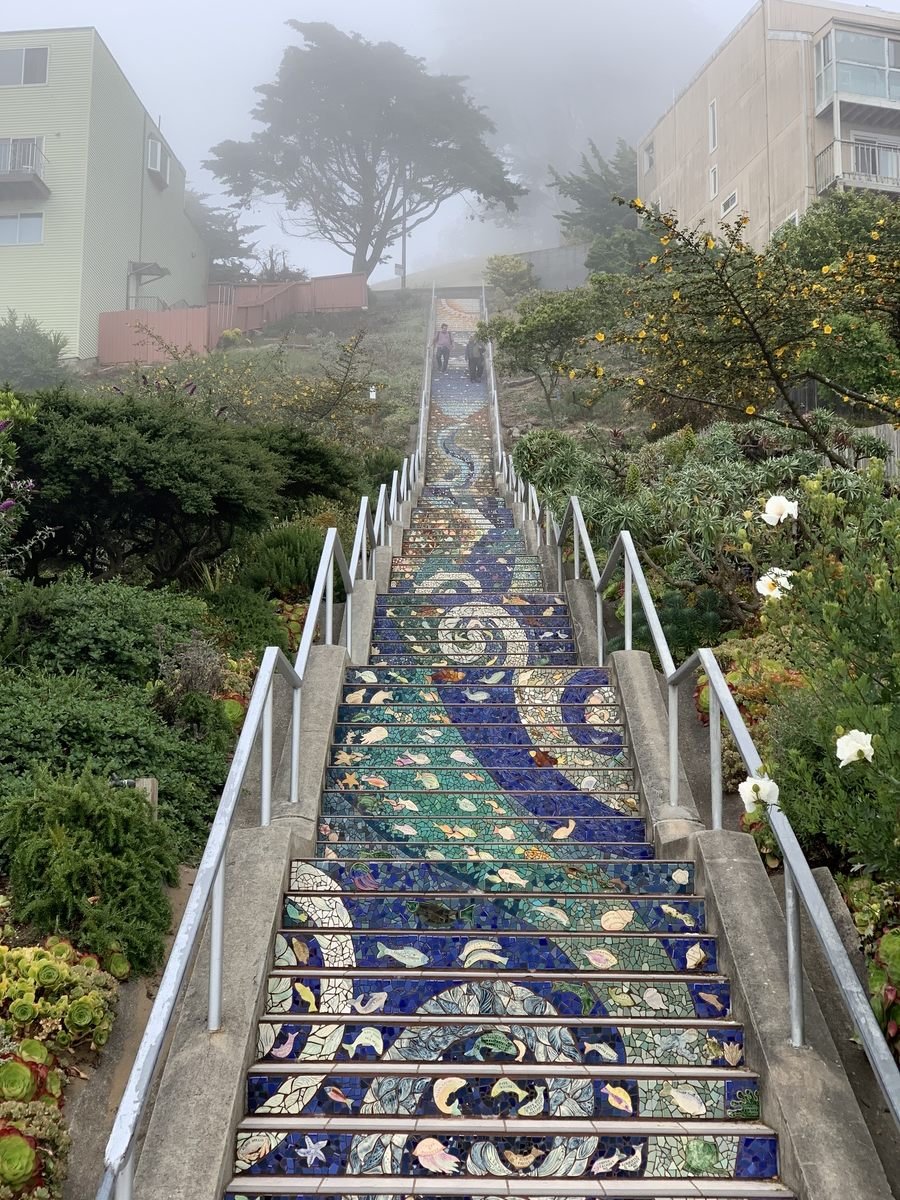 If you've ever wandered the streets of San Francisco, you might have spotted this gem. The Secret Tiled Staircase is a true piece of art made up of 163 steps of mosaic tiles, but the best thing awaits you at the top. Stunning views over the city are the cherry on top of this artsy unique place!
All these places inspire some serious wanderlust in us, and we are ready to pack our bags. When you are planning your next vacation, keep in mind our list of unique places in the world, and maybe even cross a few of them out of your personal list. Good luck with your adventures!
Sources: Curiosity, National Geographic, Atlas Obscura, Travel Triangle, World Atlas, Rough Guides, CN Traveler, Huffington Post, California Beaches, IFL Science