Interesting Backyard Finds People Have Made Accidentally
Backyards are normally reserved for a cold one and unmeasurable dad jokes - but for some people, their backyard is a bit different. Different kinds of things are found in the backyard, from animals to cars...and some even helped the finders strike a fortune. Finder keepers right? Well, sometimes it is true. Here we will show you what people have found in their backyards over the years - some of them are...very unexpected.
Striking Gold
California, particularly San Francisco, had its history closely related to the Gold Rush. Though the Gold Rush is over for a century already, apparently they could still be found - if you are lucky enough, that is. One lucky man in California struck rich by discovering a piece of a gold nugget in 2014.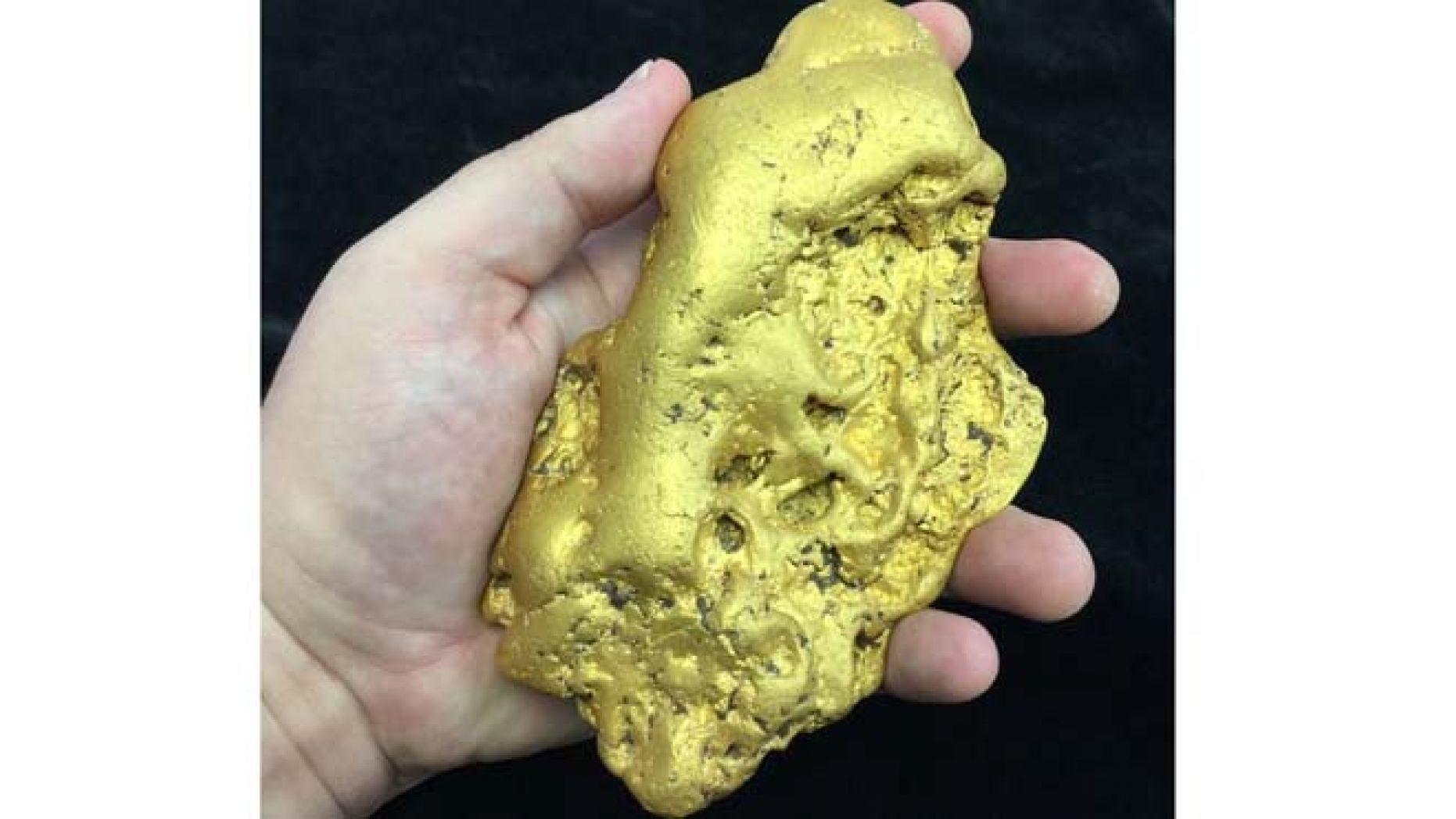 The man who discovered it remains unnamed, and the exact location undisclosed - though according to the broker who sold the gold, it was said to worth $400,000.Who knows, maybe there will be a new gold rush coming soon? Perhaps consider moving to sunny California sometime soon?
A Carrot Wedding Ring
Losing your wedding ring is frustrating, and I don't think anyone is going to say no to that. However, things that were lost might just return in a memorable way someday. Mary Grams, from Canada, lost her wedding ring in 2004 - she was devastated, but she kept a secret from others, except her son.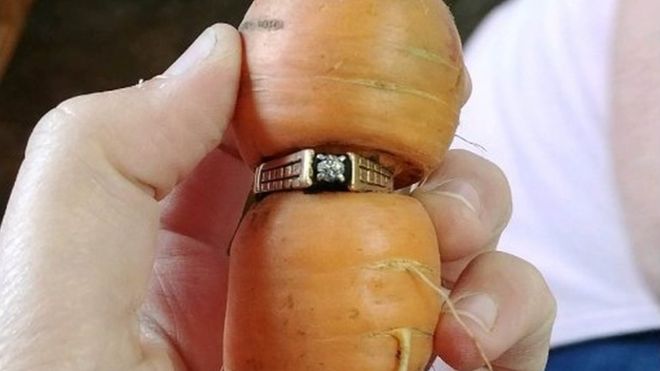 However, more than a decade later, her daughter-in-law had a pleasant surprise - as she pulled a carrot out from the ground, it came with a ring, with the carrot grown through the ring itself. The ring was returned to Mary - however, she also said that she wished she had told her husband, who died five years ago. But who knows? Maybe it was her husband's magical work after all.
A Rusty Treasure Trove
A more traditional story of finding treasure in the backyard...with a twist. For years, New York residents Matthew and Maria Colonna-Emanuel never paid attention to the rusty metal sticking out from the tree, believing that to be an old cable or electrical box anyway. However, after some time they noticed that it is actually an old safe, and upon opening it, they discovered hundreds of dollars, plus numerous jewelry. Finders keepers right?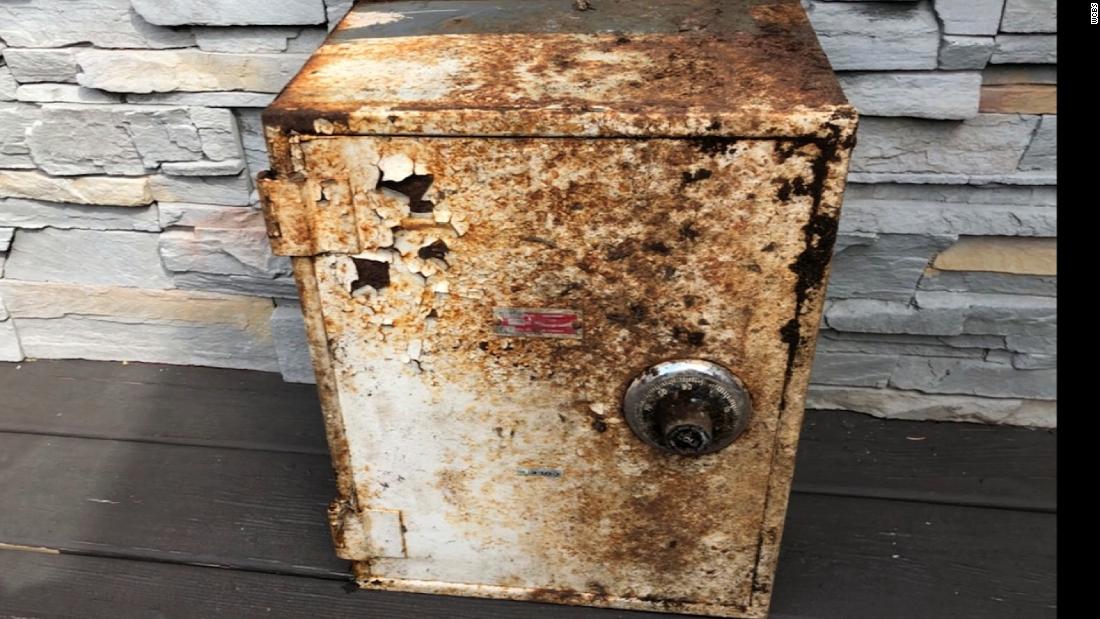 But they noticed something strange as they discovered a note inside - with an address, one of their neighbors. They then reached out to their neighbor - and found out that she reported a burglary in 2011, thinking that she will never see her stolen belongings again. Matthew and Maria then returned the stolen valuables to their rightful owner - a happy ending for everyone.
Asked For A Pool, Got Caskets Instead
At this point, you have probably seen enough bizarre stories of how a normal backyard project turned into a weird, eerie discovery. The same thing happened to Vincent Marcello, a man who lived in the historic French Quarter in New Orleans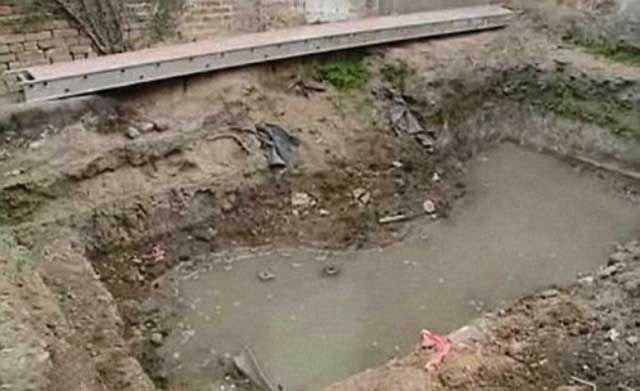 While commissioning a swimming pool construction in his backyard, the workers dug out 13 caskets instead. As the story goes, the property used to be called St. Peter Cemetery, which closed down a long time ago. Living on top of a cemetery sounds...rather intriguing.
A Villa? Well, a special villa.
Finding a villa in your backyard is strange enough - but what about an ancient Roman villa? And no, this is not another Indiana Jones sequel. In 2016, Luke Irwin, a resident from Wiltshire, England, uncovered a mosaic underground while laying electric cables in his barn. Within 24 hours, government personnel arrived, alongside a team of archaeologists.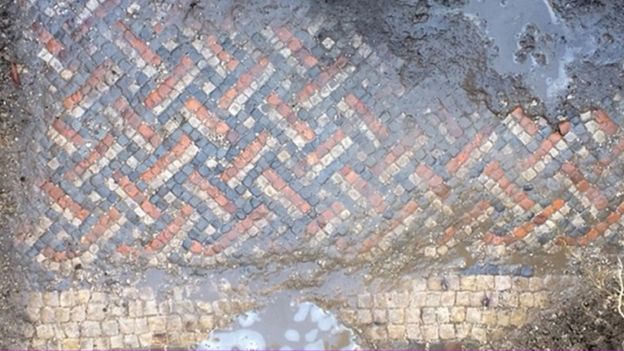 The structure he discovered turned out to be an ancient Roman villa, circa AD 175-220. Relics including "high-status potteries" were unearthed, suggesting that the villa might belong to a family of high importance. The villa was so well-preserved, it was hailed as the most significant discovery of its kind for the decade. If you think about it, his house is actually on top of another person's house. Romanes eunt domus…?
Cold War Shelter
Another underground structure - this time more recent. If you have played any games from the Fallout series before, you might be familiar with the concept - yes, we are talking about a bunker this time. In 2015, a man from Arizona discovered a nuclear bunker underneath his lawn - according to the information he received, the bunker appears to be built in 1961, by a company called Whitaker Pools.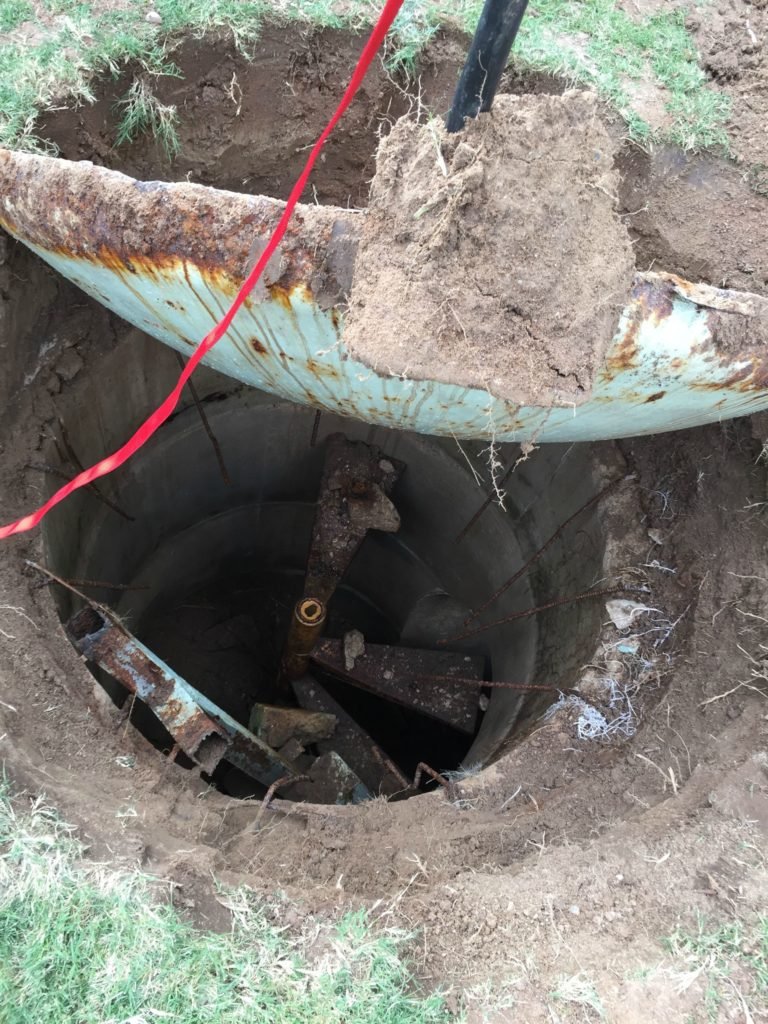 A bit of history here - the Cold War tension was at its height in the early 1960s, especially the period before the 1962 Cuban Missile Crisis. Both the United States and the Soviet Union have missile bases built, capable of launching intercontinental ballistic missiles across the globe - that also explains why this one was built in Arizona, as it was once the home of 18 intercontinental ballistic missiles armed with nuclear warheads. We are glad there wasn't a need to put the bunker to use.
An Underground Lair
This time we head westward, to neighboring California. In Portersville, California, a couple had an unexpected surprise while cleaning up their backyard - an underground lair. In 2009, James and Tessa Lindley started clearing out their backyard, when they stumbled across an abandoned, underground structure. The structure was very well built - fitted with electricity and a ventilation system with fans, and even running water.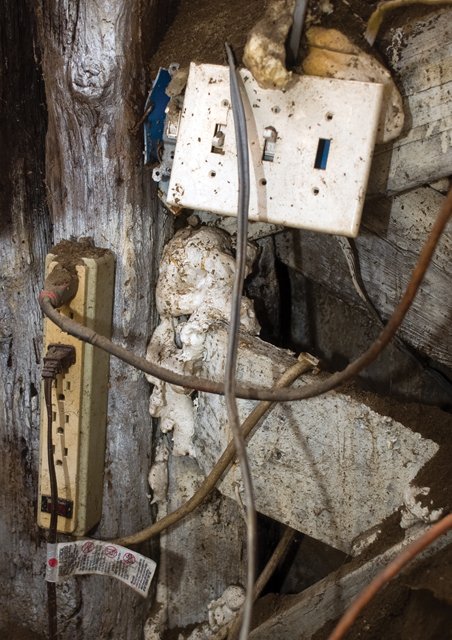 Despite all these, James and Tessa don't seem too pleased with the discovery - they had to check with their homeowner's insurance carrier to see if they'll cover the clean-up costs. "We have to tear up the whole yard to see how far it goes," Tessa said. Well, sometimes a discovery might not be that pleasant after all.
Car in your backyard?
This one is more peculiar - it is weird to see a car in your backyard already, well assuming you don't park your car in the backyard. And a car underneath your backyard? That's exactly what happened in 1978. It wasn't any other car either - it was a green 264 Dino Ferrari from 1974, a car worth at least $18,000 new in 70's money. In February 1978, few youngsters were digging in the backyard when they started hitting the roof of a car.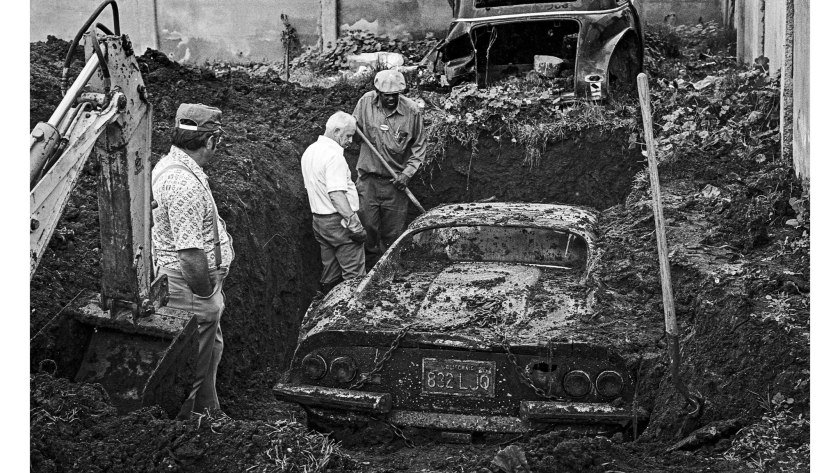 Police detectives then arrived at the scene, and with a few shovels and helpers, they unearthed the Ferrari. The car was reported stolen in 1974, and the owner was reimbursed by the insurance company. No one knows how the car was buried without people noticing, "It's not like planting cabbages," police sergeant Sabas jokes. Honestly, the burying of the car is a bigger mystery than finding it.
Egyptian Indiana Jones?
On the other side of the world, a more significant discovery was made - this time a secret passage to a pyramid. In 2015, a man from the village in Al-Harraniya, in Giza, Egypt, discovered a secret passage to the Khufu pyramid...by accident. The Khufu pyramid, nicknamed the Great Pyramid, is the oldest and largest of the three Giza Pyramids. While digging illegally in his backyard, the village local stumbled across a tunnel.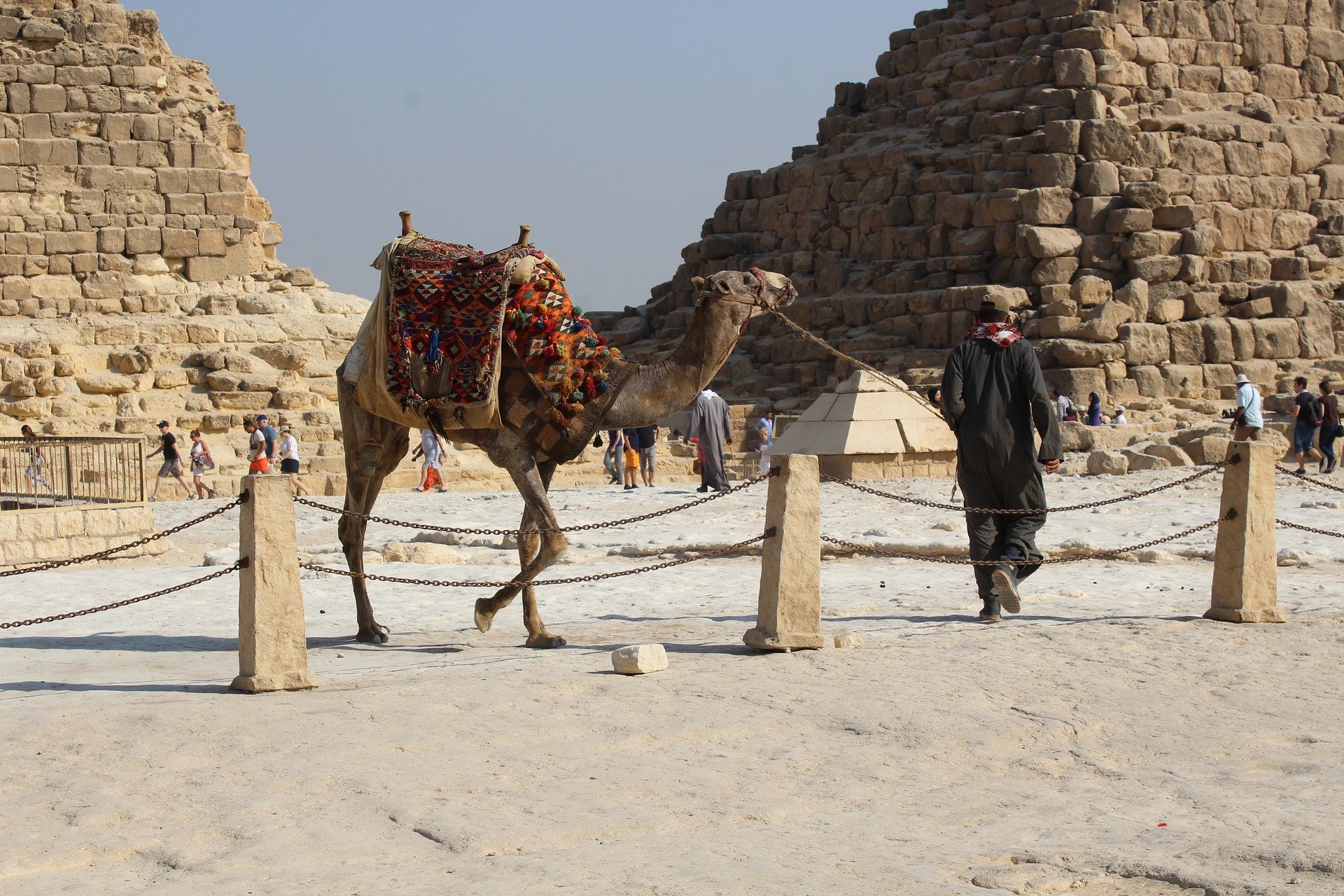 But unlike any other tunnel, it turns out to be a secret tunnel leading to the Khufu pyramid. Archaeologists have been searching for the passage to the pyramid for decades, to no avail. It's funny how important discoveries are sometimes made unintentionally.
Hippo New Year!
Further down south, on the African continent, another discovery was made, but this time it is both scary and funny. We have heard stories of people finding unwanted visitors in their backyard - a bear, a cat, an alligator… but what about a three-ton hippo? This is exactly what happened in Botswana, on New Year's Eve 2020.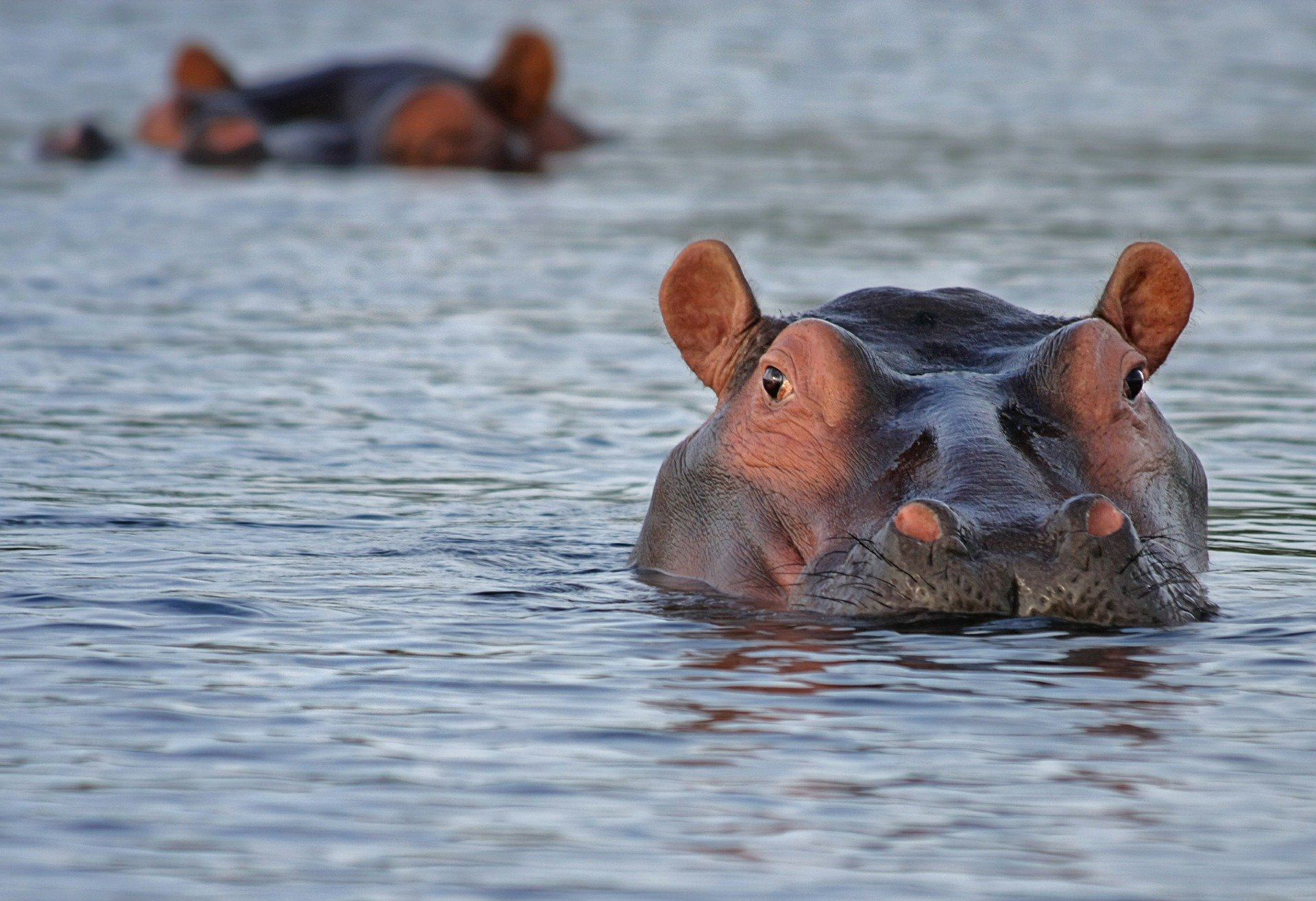 Apparently, a hippo decided to celebrate New Year by having a good time in a swimming pool, and it somehow sneaked into the house and bathed itself on the 30th of December, 2019. A night watchman then discovered the hippo by surprise, and luckily, no one was injured - as hippos are known to be the most dangerous animal in Africa. Why a swimming pool though? As it turned out, due to the drought in the area, the nearby river had dried up - and the swimming seems like a reasonable place for a hippo to go. Climate change, everyone.
Puppy from the Sky
And again, we are going to travel to a new destination, this time we are going to Australia, home of the kangaroos and koalas...and Australians. Unlike a big animal like hippos, this time our protagonist is cuter...and fluffier. In November 2019, a woman discovered a small puppy in the backyard, at her home in Victoria.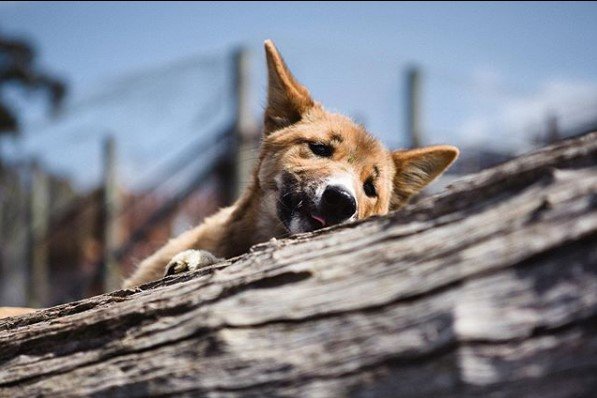 Due to the marks on the puppy's back, it was believed that an Eagle dropped it to the backyard. At first, the woman could not determine whether it is a dog or fox - DNA tests later found out that it is actually an Alpine dingo, the only dingo subspecies in Australia that's at risk of extinction. Australia really is a land of wonder...
Alligator...no, not Florida
Normally when we talk about alligators, we instantly make a connection to Florida...for various reasons. But this time it actually happened in Texas. In 2018, San Benito man woke up to his dog barking all night long, something usual from her. When he checked on the situation… surprise surprise, an alligator in his backyard.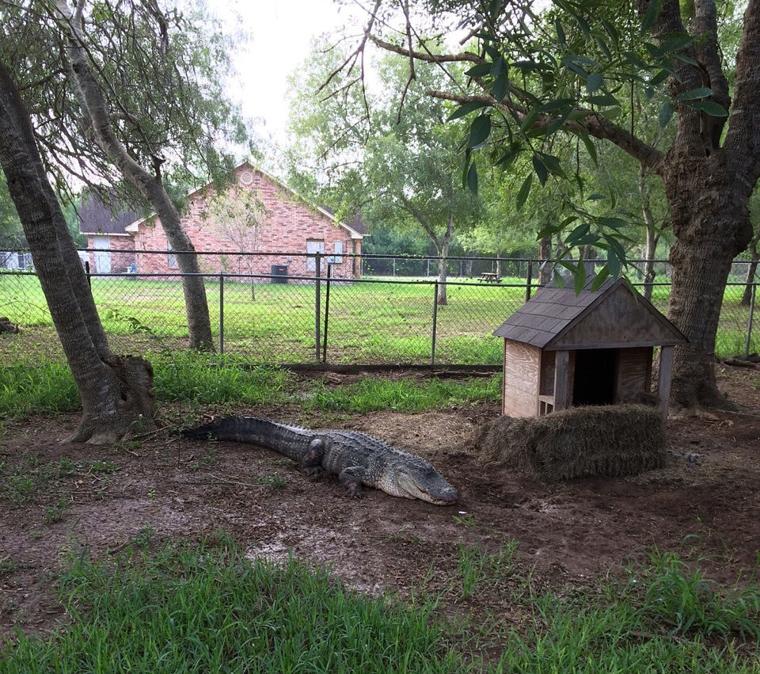 It was also a relatively large alligator, at 10 feet long. The man called Texas Parks and Wildlife to report the sighting, and the first game warden showed up, who was amazed by the size, thus requesting backup from more game wardens. And luckily, no one was injured in the end. They said everything is bigger in Texas, but I did not realize it could be applied to alligators as well.
Striking a Pot of Gold...Literally 
Now, on the other side of the country, in sunny California, another couple also struck upon some decent fortune...very decent ones. California was known for the Gold Rush that took place in the 19th century - throughout which approximately 300,000 people came to California, trying to strike a fortune.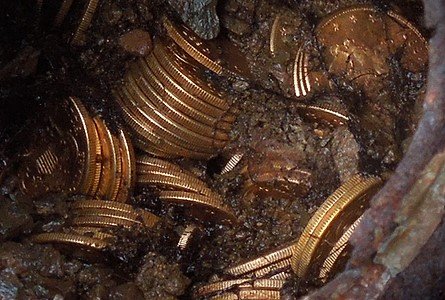 And in 2013, a couple struck their fortune in California in a similar fashion… more than a century after the Gold Rush. They discovered a stash of gold coins in their backyard, dated from 1847-1894, with an estimated worth of $10m! It was believed to be the largest haul of buried treasure in US history. This was later known as the Saddle Ridge Hoard. I don't know why fortune smiles on some and lets the rest go free...
The Austrian Discovery
Some discoveries are worth a lot of money...but some are worth more than money. In Austria, a named identified as Andreas K discovered some ornaments while digging a pond in his backyard. He did not pay much attention to it at first, as the findings were all covered in dirt. Fast forward a few years, when he was packing up, he came across a basement box, at which point the fallen dirt revealed metal and jewels underneath.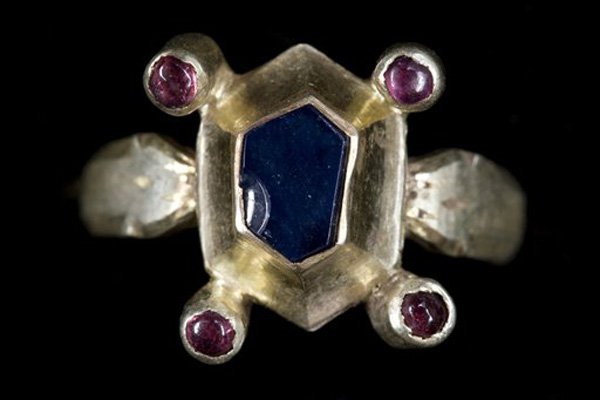 After posting the photos of his discovery on the internet, he was suggested to bring them to the memorials office - it was then that he knew he found something big. They are precious jewelry about 650 years old, and the memorials office claims the finding to be "one of the qualitatively most significant discoveries of medieval treasure in Austria." A fairy tale indeed.
Fallout Shelter...Another One
Can you imagine walking back into a room and going back to the 1960s? Yes, you can - with a catch. The Zwick family from Wisconsin was aware of the old nuclear bunker that comes with the property when they purchased it. However, it had been quite a few years before they decided to have a look inside.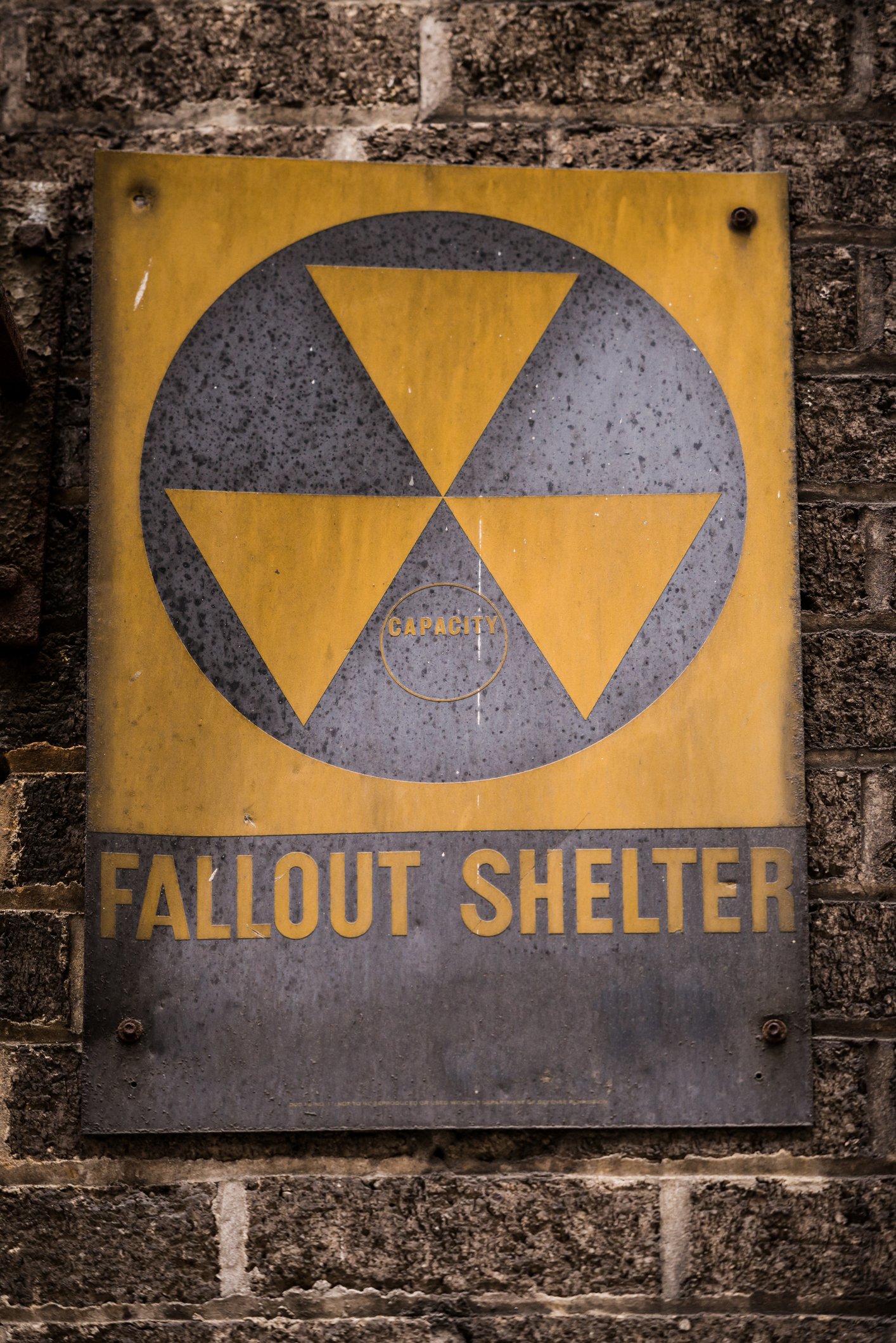 What they did not know was that it was actually fully operational - and comes along with all the necessities to survive a nuclear blast, straight from the 1960s. In the 50s, at the height of the cold war, citizens were encouraged to build their bunkers should the Soviets attack - and we are glad it never happened. 
Dinosaur Bones? 
Oftentimes we do not know the value of the things we possess - and I do not just mean it in a philosophical way, this also applies to physical things you might find. This happened to John Lambert, a man who found some fossil while digging a fence in 1997 - who did not pay much attention to it and left it in a shed.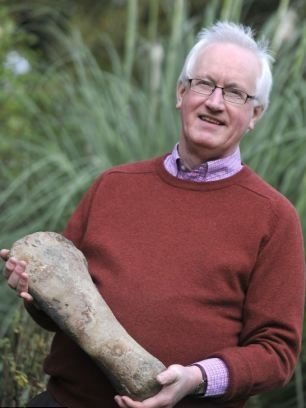 It was only years later, in 2013, that he decided to bring it to Ipswich Museum and have it examined. And what do you know? It came from 250 million years ago! It was said to be a fossil of a pliosaur, a sea predator at the time. If you found anything interesting at home, maybe you can consider asking an expert about it.
Just Another Car In The Ground
We have already covered the story where some teenagers discovered a Ferrari buried in the ground - but this is not the only time when someone discovered a buried car. This time, it happened in the UK. So which car did they discover this time? Seeing it is in the UK, an Aston Martin I hope?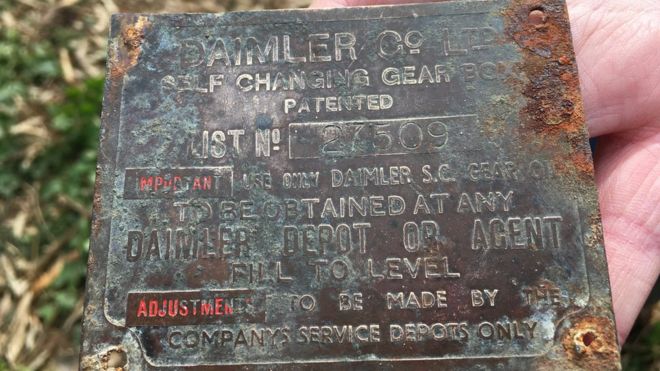 Tracy Ward, from Guernsey, and her father Brian Russell, discovered pieces of metal while digging in their backyard - after unearthing more of it, it was discovered that a car was buried there. After some examinations, it was believed that the car was a Daimler, probably from the 1940s or 1950s. Perhaps someone would love to restore it?
Yes, Another Car In The Ground
Yes, someone else also discovered a car buried in their backyard - but this time, it's a relatively new (not anymore) SUV, wrapped in plastic. While making alterations to their homemade motocross course, Freddie Green and his son Cody discovered something in the ground after digging up with a tractor.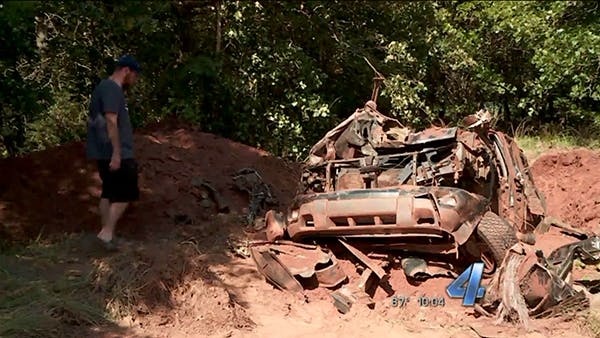 They then called the police soon after, and after much work, a 2003 Chevrolet Trailblazer was unearthed. Police traced the records of the car and found out that it belonged to the owner of the property at the time, where the owner filed an insurance claim - possibly an insurance fraud.
In A Bombshell…
The Second World War was a dreadful tragedy, with millions of lives lost in a span of 6 years. Though more than 70 years have passed after the end of the war, remnants from the war remain. From Europe to Asia, there are regular reports of WWII era bombs being discovered.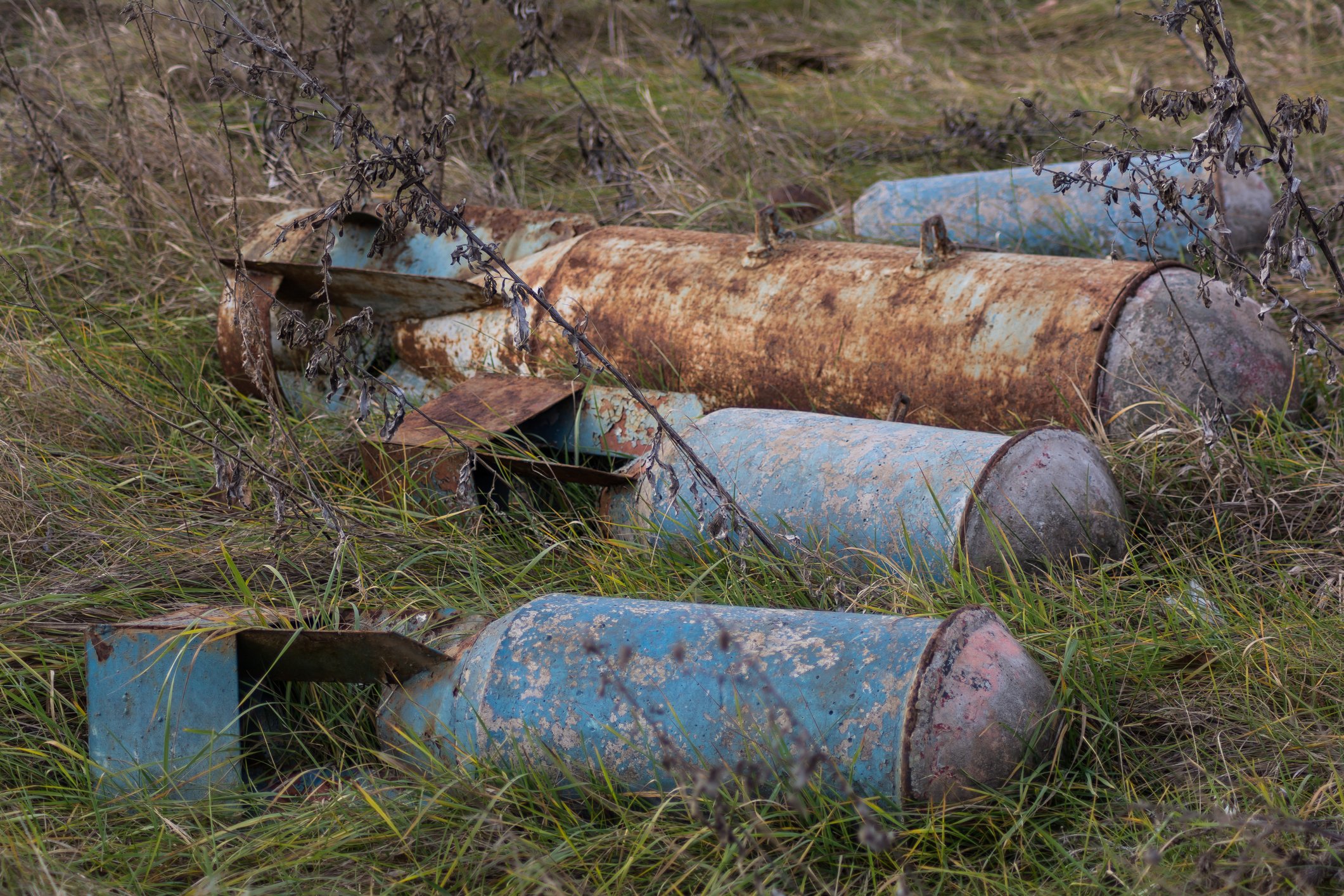 In 2019, a group of children discovered a bomb in Boca Raton, in Florida - authorities arrived at the scene and discovered that the bomb was an AN MK-43 practice bomb, likely from a former airfield that was used during the war. Luckily no one got hurt.
Remnants Of War
Finding a bomb from WWII is not a good thing - considering it was already more than 70 years ago. What about a bomb from a century ago? Well, that also happens. A man from Ontario, Canada, hopped over the fence on one ordinary day in 2019 - and landed on what appeared to be a giant bullet.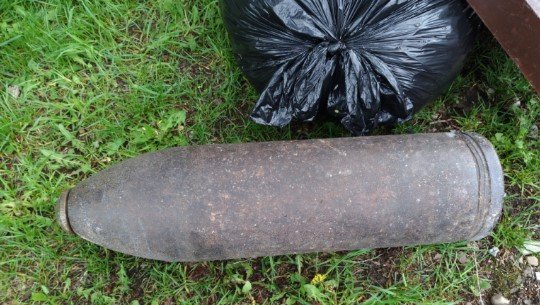 After notifying the authorities, the police arrived at the scene - and the giant bullet turns out to be a bomb from WWI. Though it might be common to find unexploded ordinances in Europe, finding one in Canada is a rare sight, since no fighting took place there. It was suspected that the bombs were simply passed from one generation to another, as collectibles - which is something we found very scary, honestly.
Maybe I should also consider digging in my backyard - though I suppose I can only find old candy wraps or maybe a pizza box or two. Have you tried looking at your backyard? Did you find anything interesting there? If you enjoyed reading this, why not share it with your friends who are into treasure hunting?
Source: Independent, CNN, Daily Mail, BBC, CBS News, Los Angeles Times, Magic Valley, Ahram, 7news, Fox News, The Porterville Recorder, The Brownsville Herald, Windsor Star, Aqua Magazine, Tuscon.com, Live Science, CBC, Saddle Ridge Hoard