Vintage Photos Of School From The Year You Were Born
You might have stumbled upon your parent's yearbook while looking through their old stuff and been amazed at how different their school years were. Do you remember your first day of school? What about your senior year? You might be surprised by the old uniforms and the kinds of computers some students had to use. Let's take a trip down memory lane to see the school life of past years! 
2000: THE NEW MILLENIUM
This is a special Saturday class at Escuela Argentina. They are dedicated to teaching Spanish and Latin American culture to children of all ages. The image was taken in November 2000 and shows teacher Silvina Paykovzki with students Danae Ellison as well as Victoria Calix. They have students from all kinds of backgrounds.
1999: LEARNING HOW TO TYPE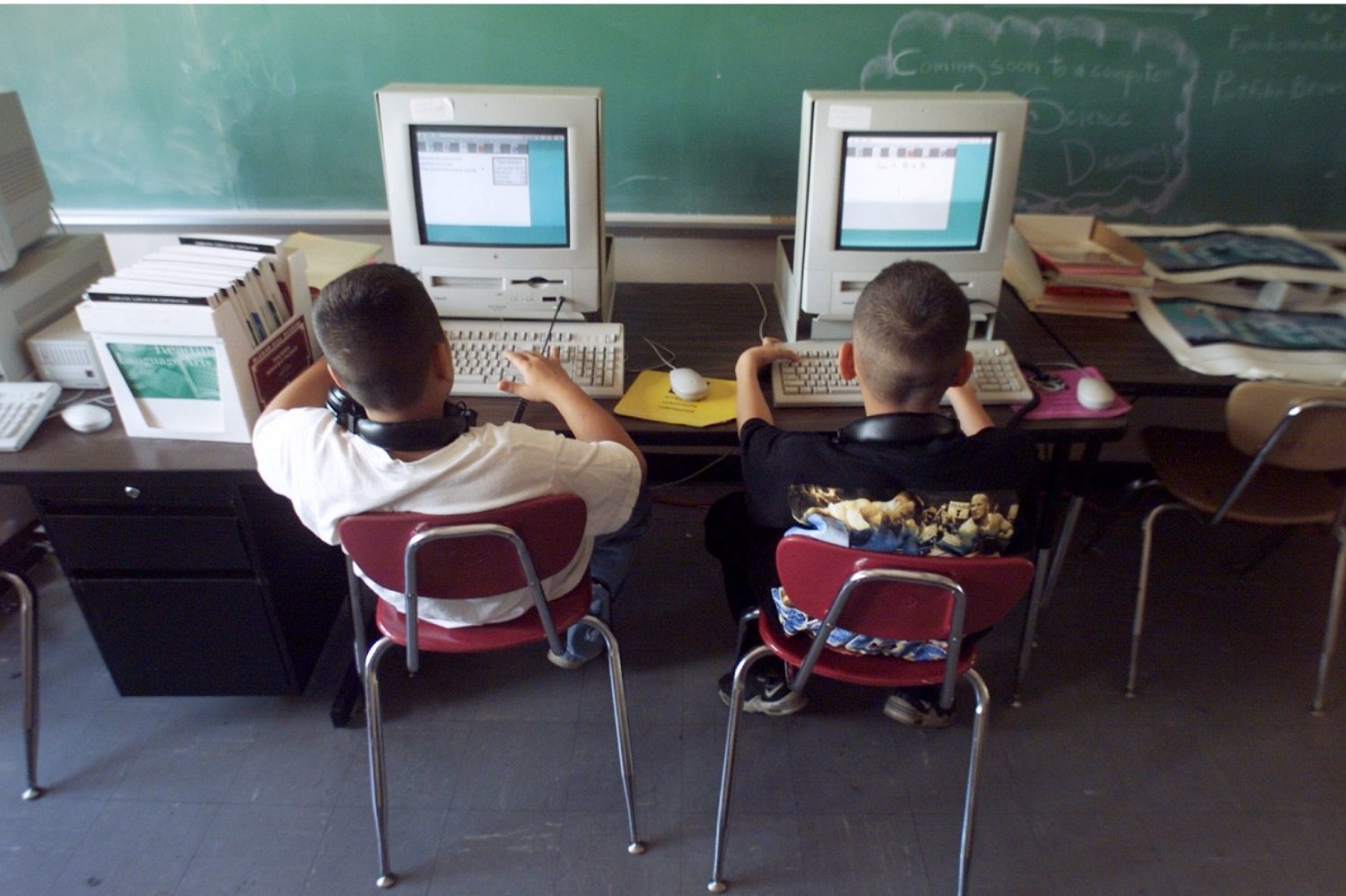 The final year of the decade came with many changes and computers were almost ubiquitous around the world by then. However, do you remember using those old, wide monitors? Did you ever practice typing correctly in class? The fifth-graders at school in Brooklyn were taking computer classes. Where you in school in 1999?
1998: LEARNING ABOUT SCIENCE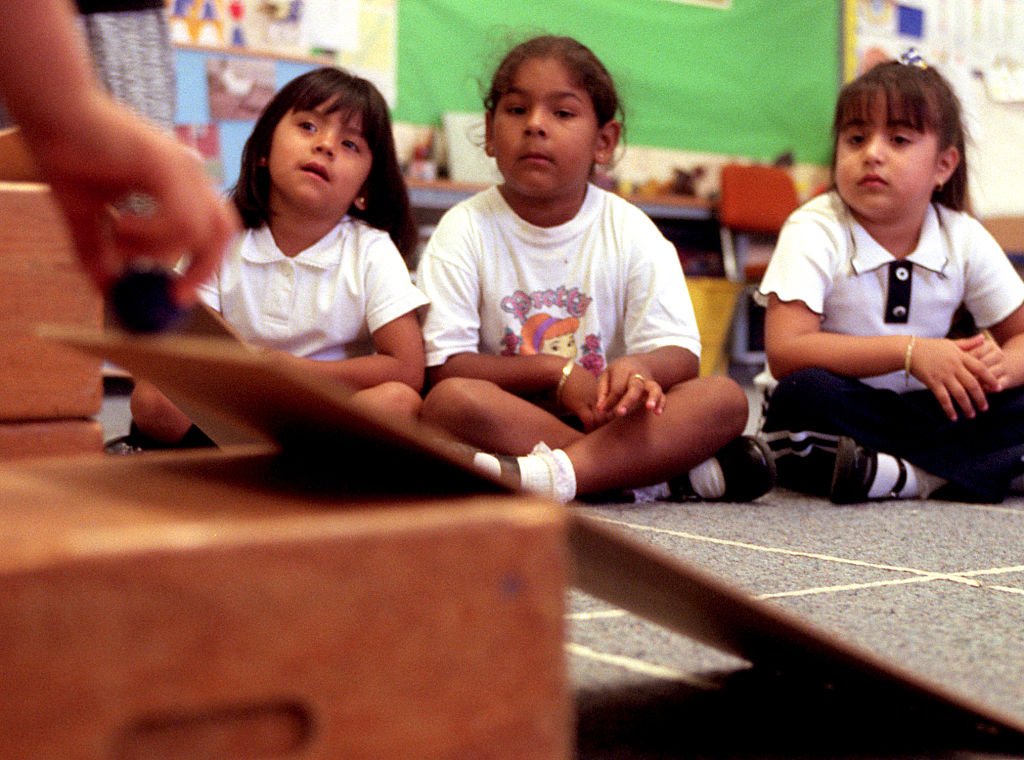 While our schools today have all kinds of advanced materials, we have to remember that more than 20 years have gone by. Luckily, the importance of science has never wavered. These 5-year-old girls were watching an experiment at their school in Santa Ana, California. It apparently involved a bell and a ramp.
1997: SCIENCE LESSONS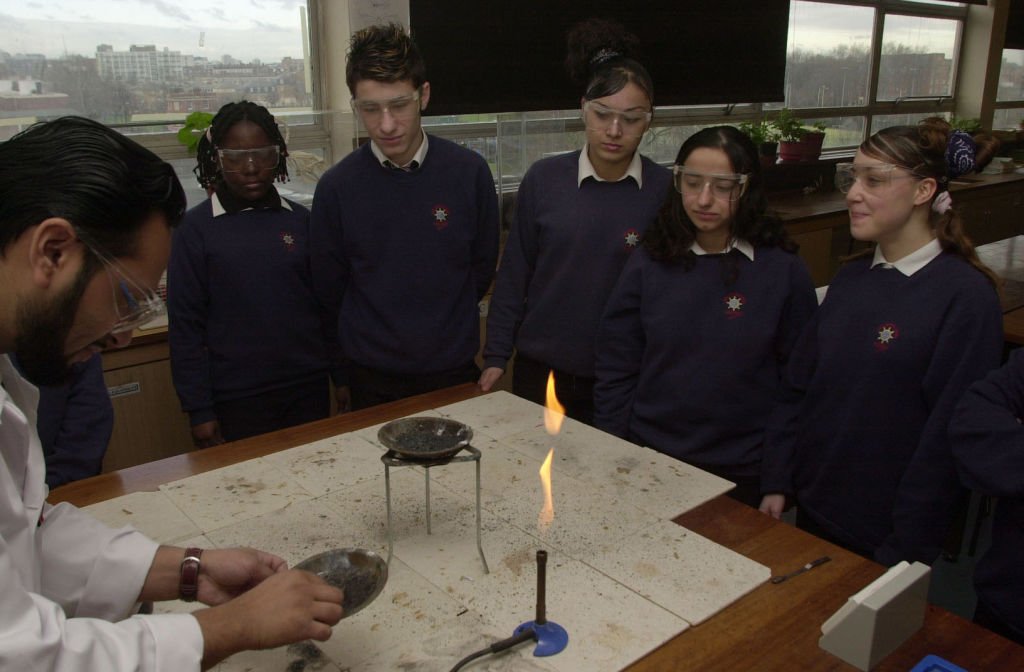 Some things just remain unchanged. Science classes are still boring and thrilling at the same time. Well, the good part is that the equipment nowadays is much more sophisticated. The bad part is that homework and tests are still way too complicated. Teacher Abdul Alim is showing his Year 10 how to work with the Bunsen burner.
1996: STRETCHING FOR GYM CLASS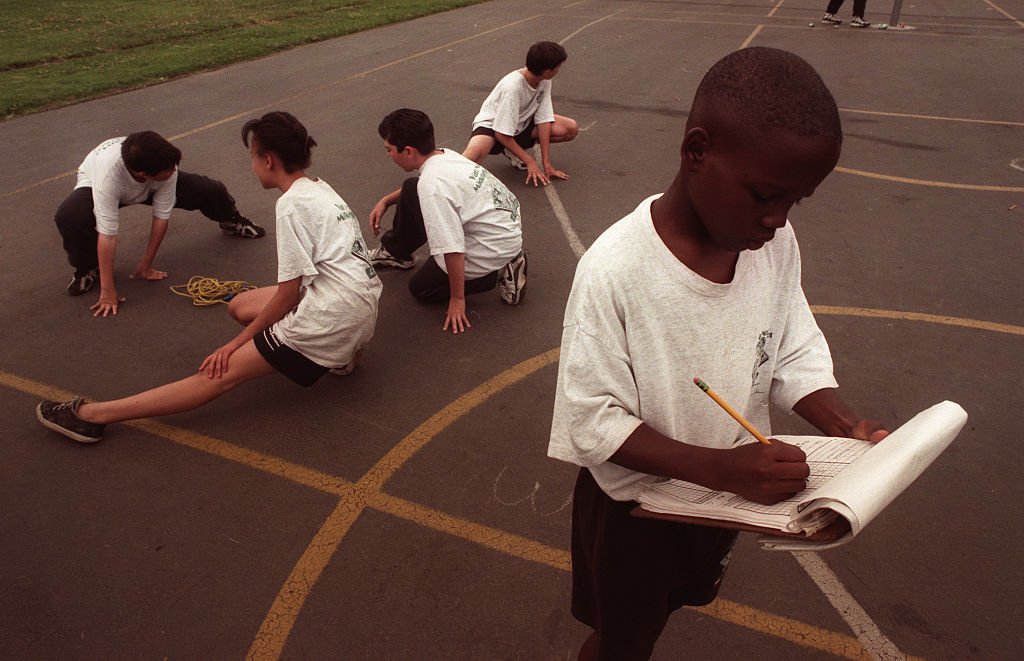 These kids are about to have their regular gym class, and you can tell because they have the same uniform. That might be the only time children in a public school wear the same thing. This truly reminds us of the simpler times, even if some of us did not enjoy having to climb the rope or running around the field for ten minutes.
1995: CLASS FOR SPECIAL STUDENTS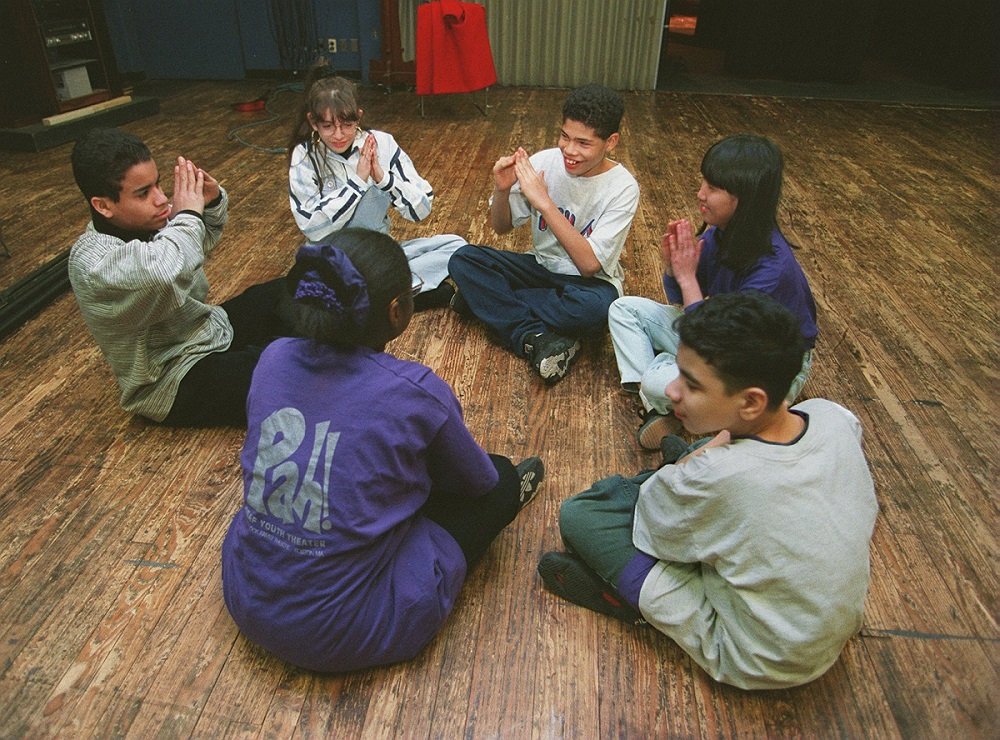 Some of the best teachers in the world work with special-needs students. The way they help their students overcome some disabilities to learn new skills is remarkable. These kids from Horace Mann School in Brighton are learning movement techniques at Wheelock College. They are also proving that learning has all kinds of fascets. 
1994: A REGULAR SCHOOL CAFETERIA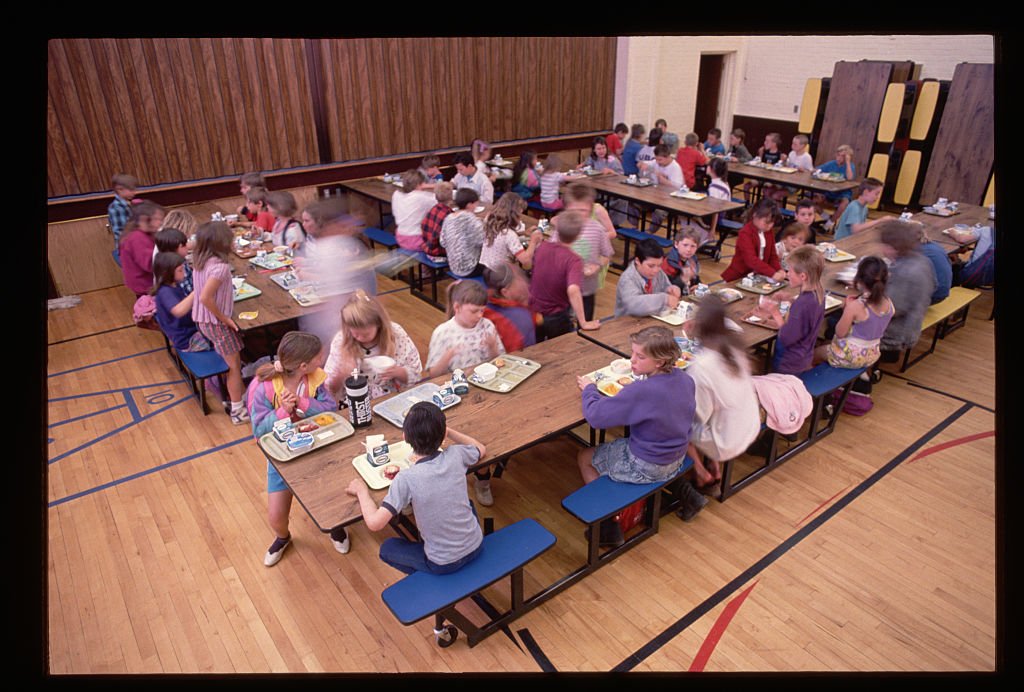 It's safe to say that most kids spend a lot of time at the school cafeteria. Sometimes, even more than in their own classrooms. This is the typical setup of an American school lunchroom. Sustenance is extremely important for learning, and people are fighting every day so that cafeterias are always available.
1993: THE MOST DREADED CLASS OF ALL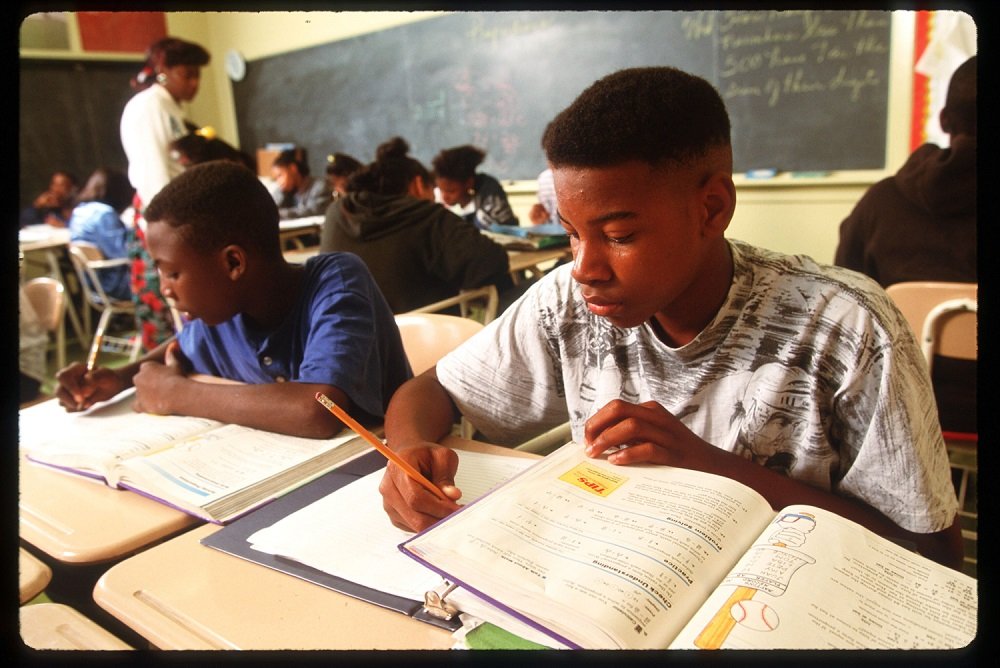 Although not every kid hated Math, most people would say that it was one of the hardest subjects taught at every school. Some students were natural, while others struggled a bit more. These kids from James D. Ryan Middle School in Houston, Texas are learning that math is used in everyday life, and that's why it's so important.  
1992: THE CLASSIC COLLEGE DORM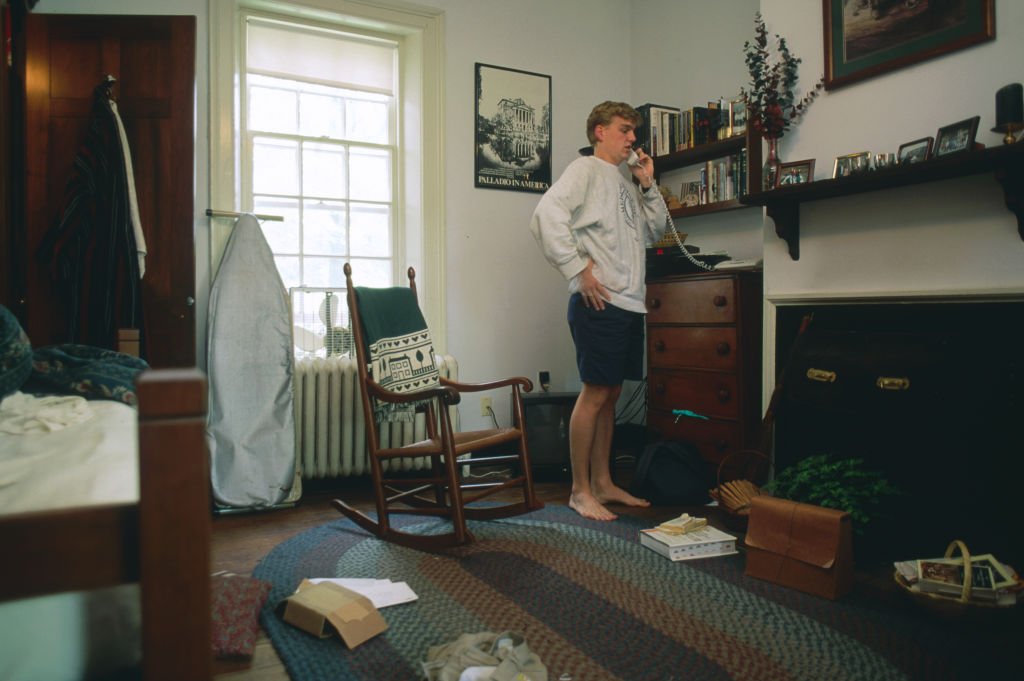 A big part of college-life is your dorm room. You might be pleased to know that they really haven't changed much in the past several decades. Although, we will probably guess that most students don't have a rocking chair, and you should also note the lack of technology. Computers were still not that accessible.
1991: ENJOYING SCIENCE CLASS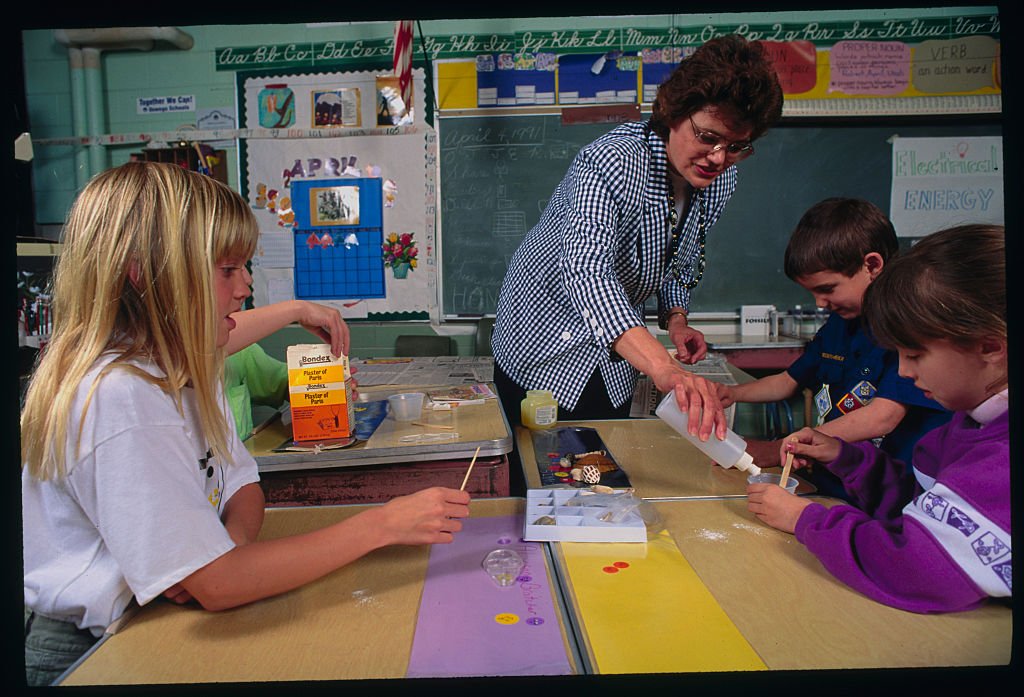 There's no reason why Science Class has to be boring. When you have a good teacher, anything can be interesting. Here is a professor from Boulder Hill Elementary School in Illinois. The best part is that students can learn about important scientific principles while being creative with their hands 
1990: GOOFING IN THE SCHOOL BUS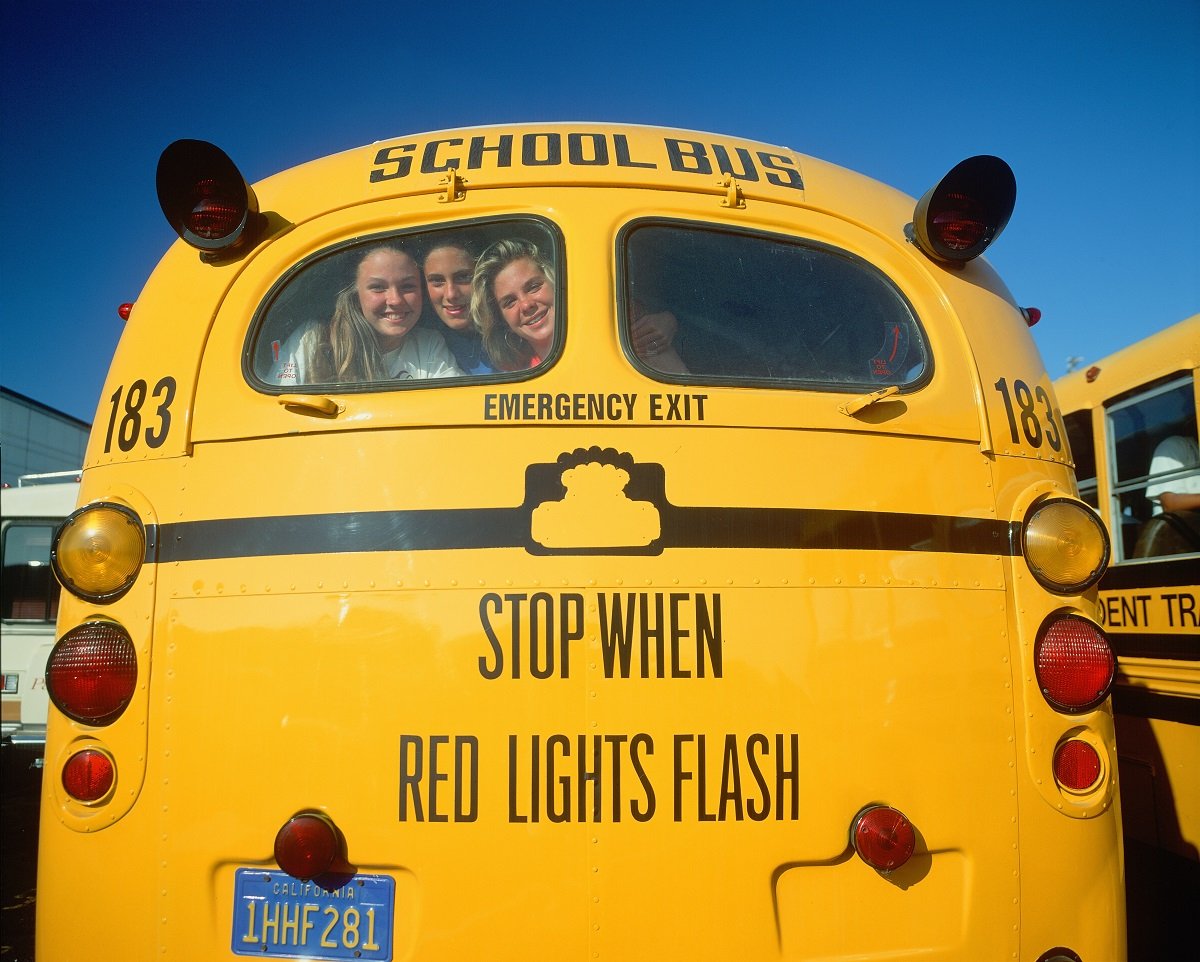 While not all students liked taking the bus, it was almost mandatory when you were in middle school. It was a great time to play around with your friends or to read a book. These girls are posing for the camera from the back seats of the bus. Seeing this image is a great way to remember the best days of high school. 
1989: SOME OF THE FIRST LAPTOPS
Believe it or not, there were laptops are far back as 1989. However, you can tell that these are some of the first versions of them. Isn't it amazing how far our technology has come is just around 30 years? Think of what could happen in the future! These students from Ravenswood School for Girls had been using them for a few months, and their homework was so much better. 
1988: THE STRICTEST PRINCIPAL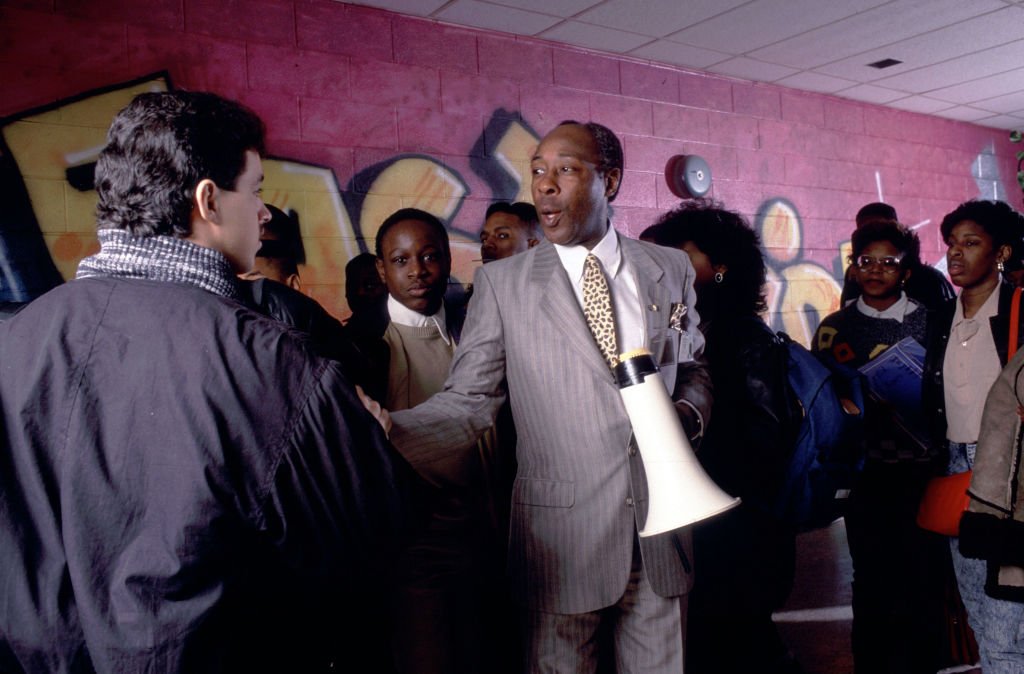 This would definitely be frowned upon today, but teachers had some questionable methods back in the day. This is Joe Clark who was the principal of Eastside High School in Patterson, New Jersey. This school had only minorities as well as low-income families. Unfortunately, it had many problematic kids, and this teacher tried to keep them in line.
1987: THE VISIT FROM AN OFFICER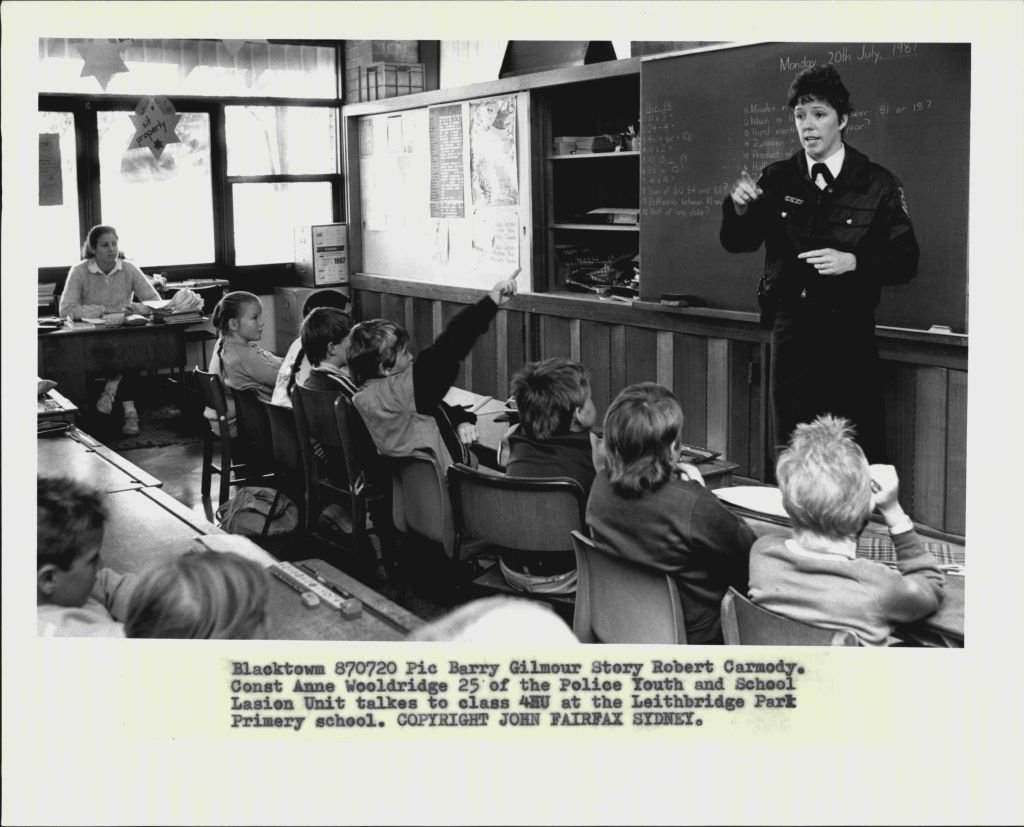 The kids of Lethbridge Park Primary received a special visit from Officer Anne Wooldridge. She belonged to the Police youth and School Liaison. It's always a good idea to have a special guest at school. That way, students can learn about the real world from someone other than their teacher. Sometimes, they remember these moments better than most classes. 
1986: CELEBRATING BASTILLE DAY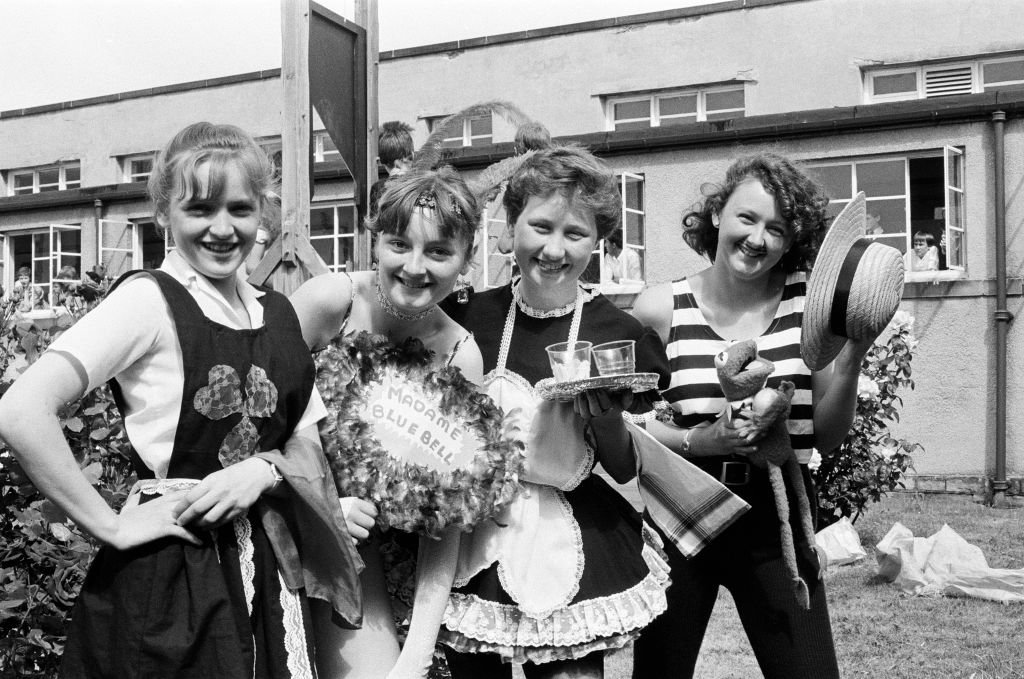 Another important part of school is learning all about History and world culture. This image shows students Paula Hardcastle, Sharon Senior, Clare Hardy, and Michelle Lee dressed in French attire to recreate the storming of Bastille from 1789 for a special school event. Do you remember what was the most important event at your school?
These pictures definitely made us nostalgic! Did you find the one from your birth year exciting? Let us know what you think of these images. If you liked this article, share it with your friends who love seeing things from the past. See you next time!
Source: Insider, Getty Images, MSN, Insider, Bob's Hideout