Pro Wrestlers Then And Now
Even though the results of professional wrestling are pre-determined, it's still a sport that is very hard on the body. According to Nick Jackson, a wrestler who is one-half the tag team The Young Bucks, "Falling on the mat from any type of impact is like a small car crash." After taking years of "bumps", some guys get beat up with injuries and some guys look great. Everyone had their favorite wrestlers growing up, but what do they look like today? Let's find out!
Hulk Hogan
Hulk Hogan is one of two wrestlers who practically defined 80s wrestling. (Ric Flair is the other, and you'll read about him later.) Hogan was the biggest attraction for the WWF in the mid-1980s. He was everywhere and even had his own cartoon show.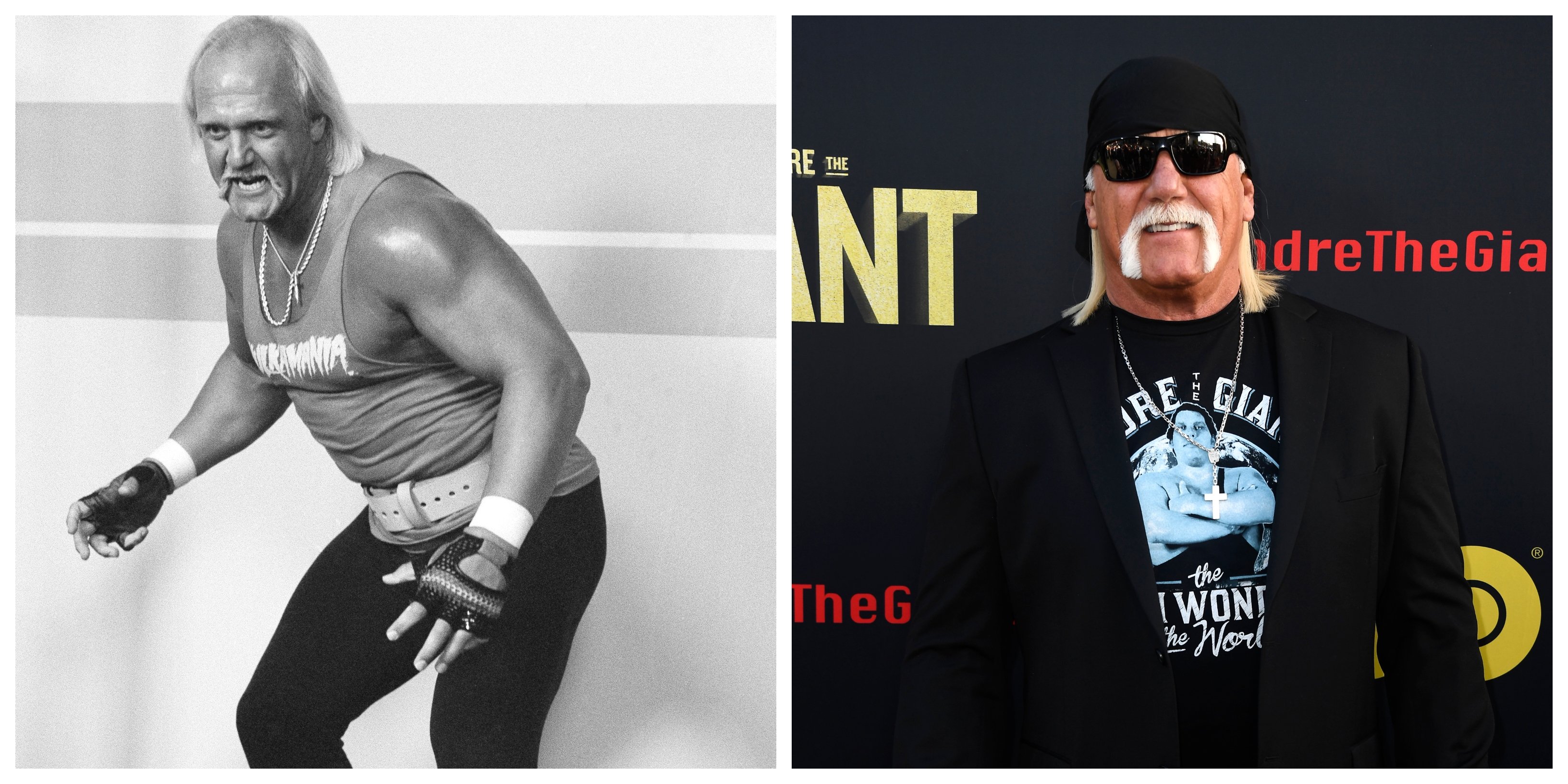 Today, Hulk runs his own beach shop in Tampa, Florida, and continues to make sporadic appearances on WWE TV. He's had many, many back and hip problems, so don't look for "The Hulkster" to be back in a ring anytime soon. Whatcha gonna do when Hulkamania runs wild on you, brother?!
Barry Horowitz
Barry Horowitz was one of the most legendary enhancement talents of all-time. His job was to make other wrestlers look good by losing, and Barry had a way of doing it that made the big stars look like a million bucks. He's fondly remembered for his trademark pat on the back!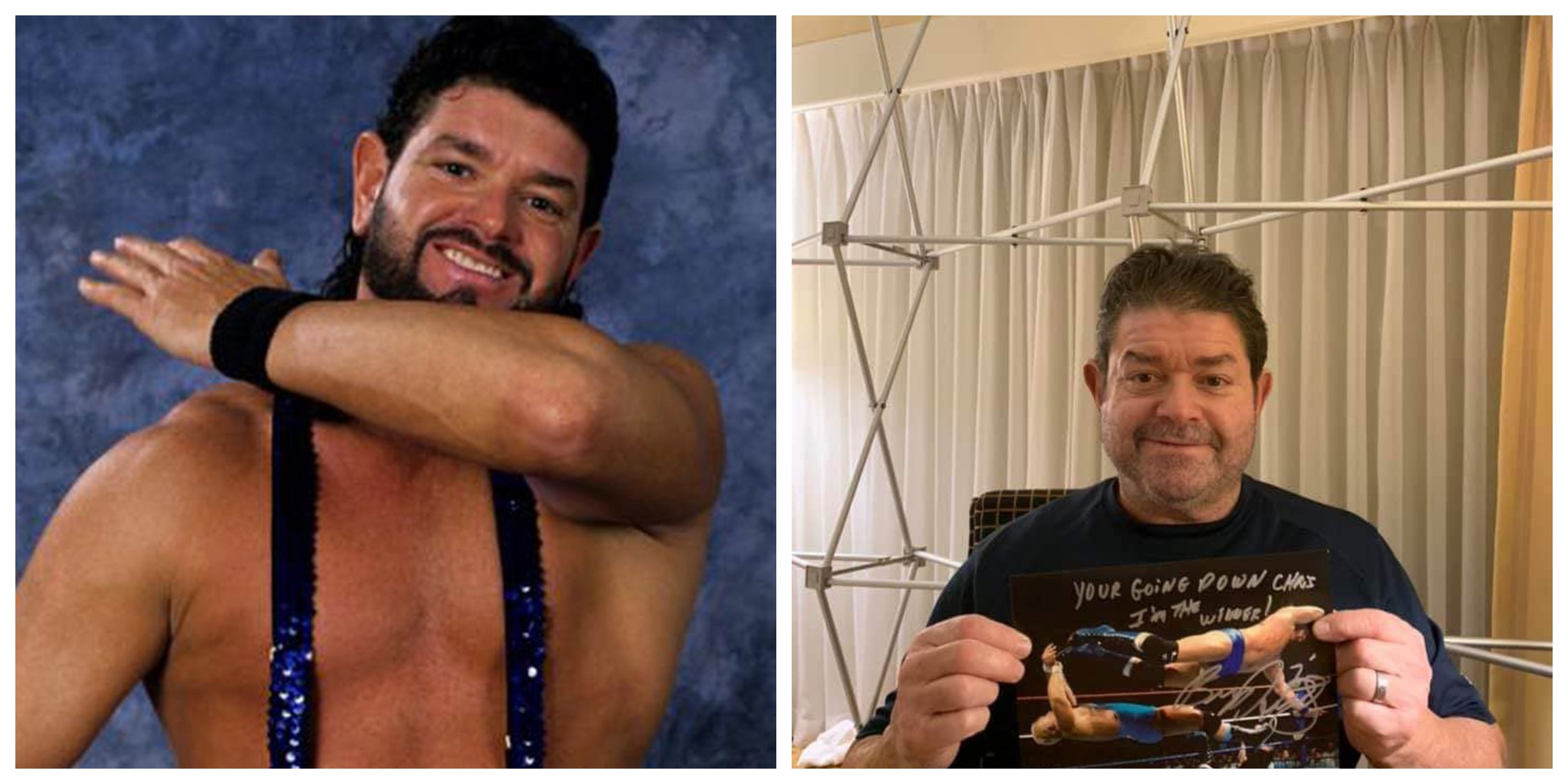 Barry mostly works the convention circuit now, and he's hoping for a WWE Hall Of Fame bid this year. He deserves it! No one made more wrestlers look great than Barry Horowitz, and for that, he really deserves a pat on the back!
Sting
The face of the WCW promotion was the man called Sting. Starting from 1988 until the end of WCW in 2001, Sting was the biggest babyface (good guy) wrestler in the promotion. He successfully battled Hulk Hogan at Starrcade 1997 and is one of the few wrestlers to feud with both the New World Order and the original Four Horsemen.
Sting retired in April of 2016 due to a mistimed move by fellow WWE wrestler Seth Rollins. He works a lot of conventions and gives interviews about his Christian faith. There are also persistent rumors that he is going to sign with All Elite Wrestling, 
Bret Hart
Bret Hart had a storied career in which he won both the WWE and WCW championships, one of only 12 wrestlers to do so. He's a member of the famous Hart family of wrestlers and the best technical wrestler of his generation. His nickname, "The Excellence of Execution" wasn't for nothing!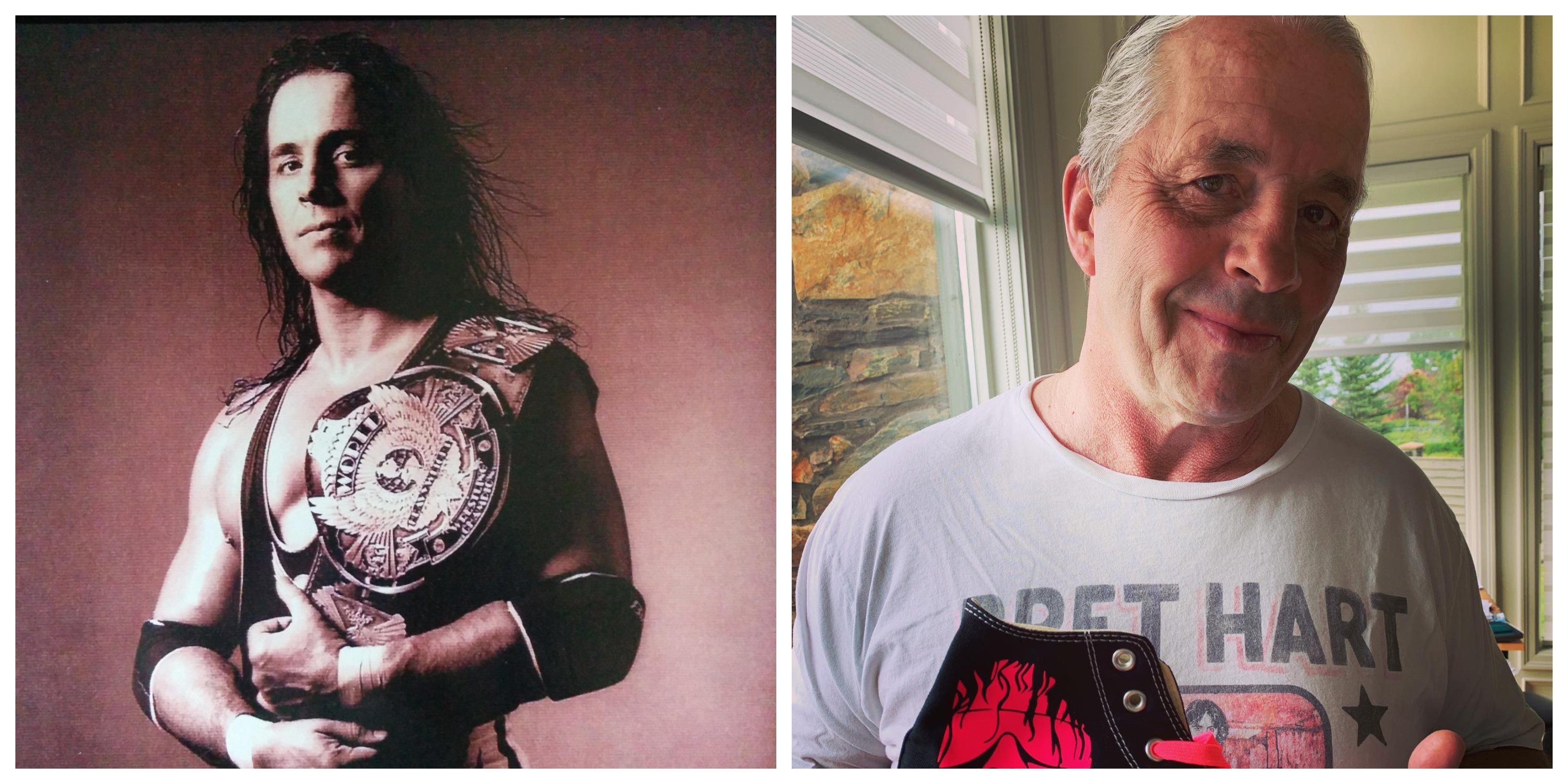 Bret has done quite a bit after wrestling. Like a lot of retired wrestlers, he works the convention circuit, signing autographs and pictures to adoring fans. He has also worked with WWE to help produce documentaries about him and his family, and is considered to be a national hero in his native Canada.
Shawn Michaels
Bret Hart and Shawn Michaels are inextricably linked because of the Montreal Incident in 1997. Shawn was also a great champion in the WWF and will forever be remembered as the leader of the original line up of the faction Degeneration X.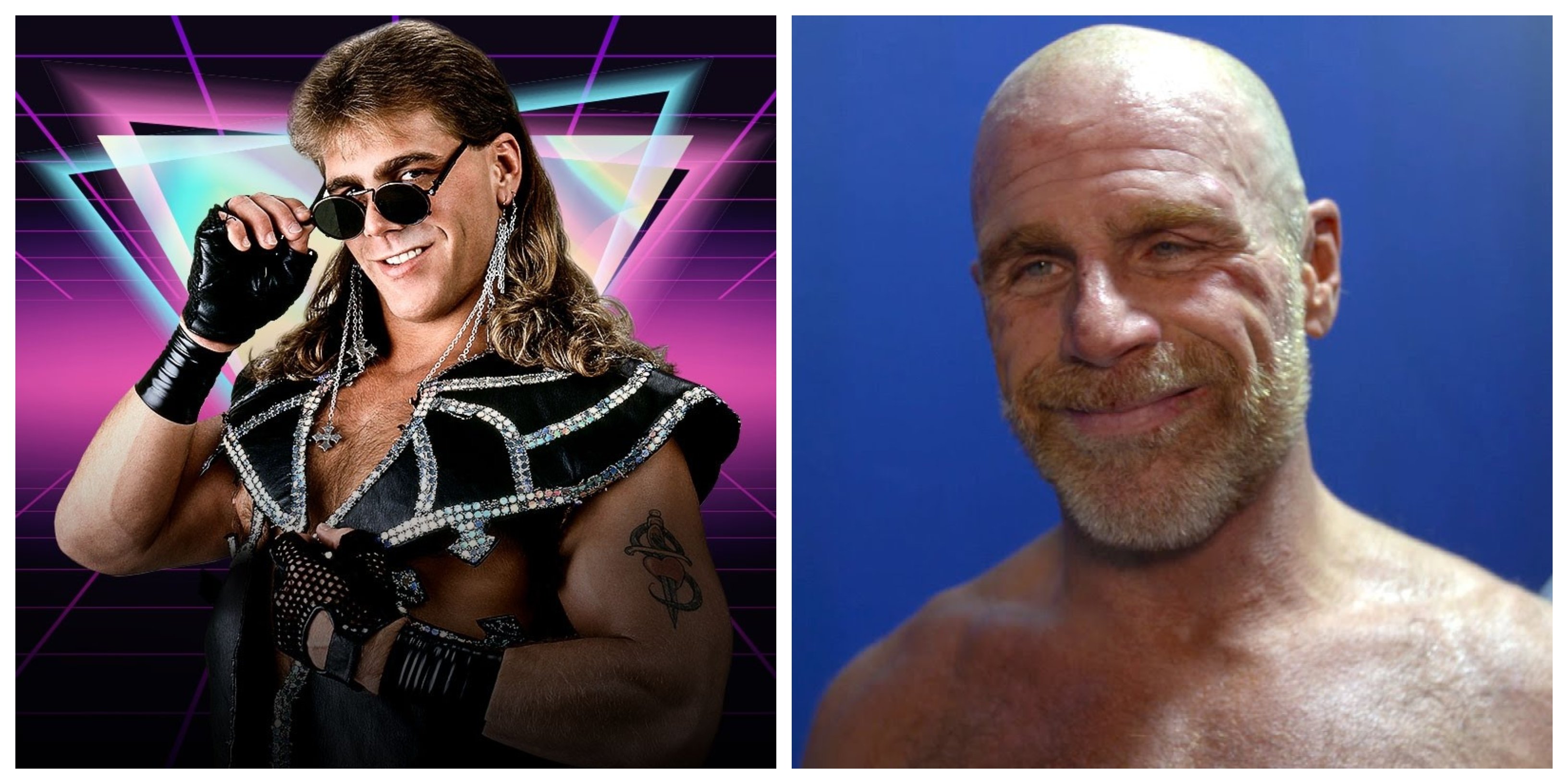 Shawn has also done quite a bit in his post-wrestling career. After losing to The Undertaker at Wrestlemania 26, he appeared in a few movies and television shows. He has made one in-ring appearance when he teamed with long-time friend HHH at WWE's Crown Jewel event in Saudi Arabia. He currently works as a producer for WWE NXT.
Duke "The Dumpster" Droese
"It's Time To Take Out The Trash!" Mike Droese had a memorable career in WWE as Duke "The Dumpster" Droese. The wrestling garbage man was one of the most famous characters of the New Generation Era. He famously lost a match to HHH on Monday Night Raw, but he did it in style!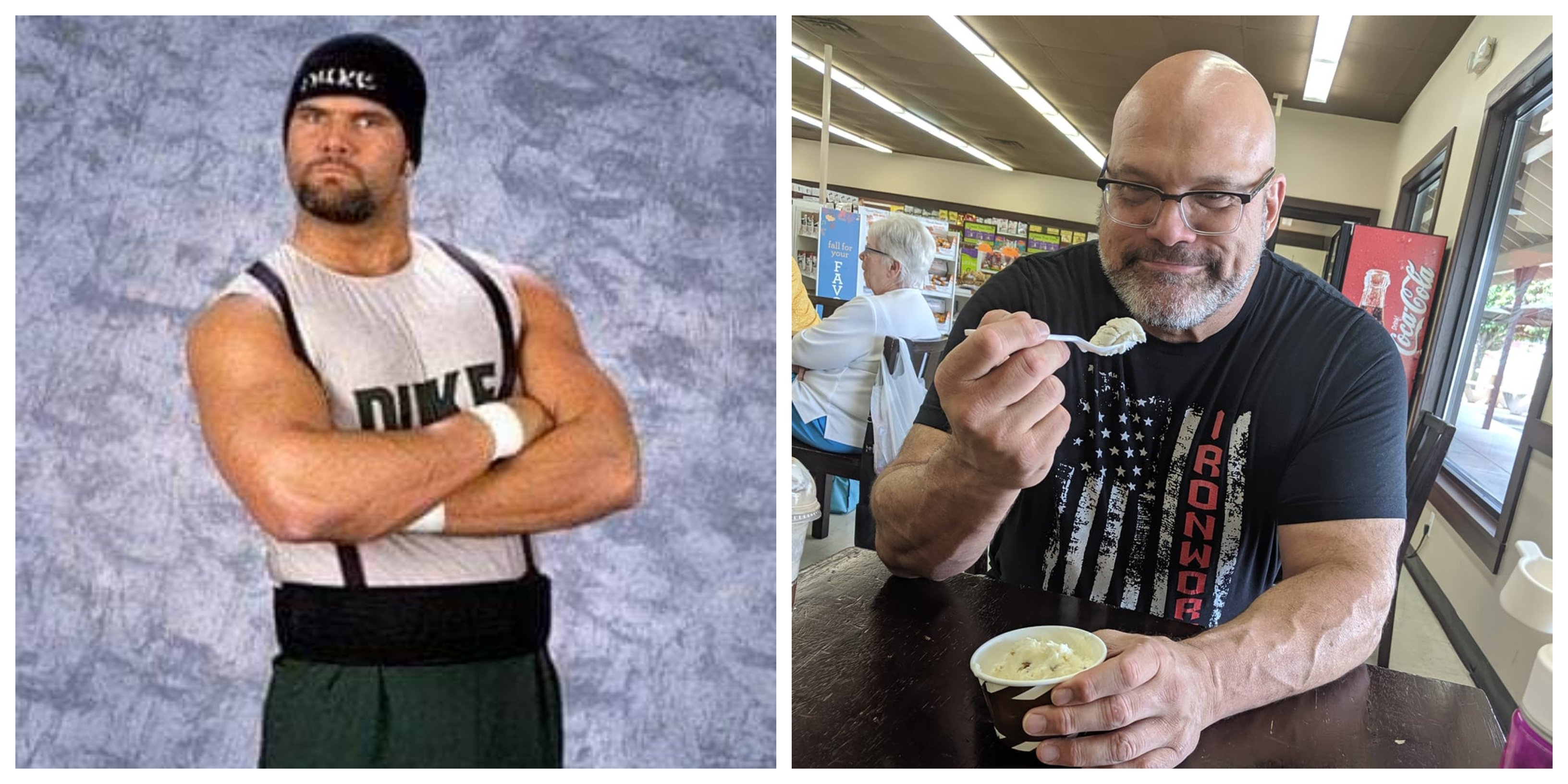 These days, Duke works for the Warren County Recovery Court, and makes sporadic appearances on the independent circuit. He also does conventions, usually alongside fellow WWE superstar, Virgil. Duke's most memorable recent feud was against the jabroni named Scene Nick in the Revive Pro Wrestling promotion.
The Rock
Is there anyone on the planet who doesn't know who Dwayne "The Rock" Johnson is? Before he was the biggest movie star on Earth, Dwayne Johnson was The Rock. One of the biggest stars of the Attitude Era of WWE, The Rock main evented Wrestlemania no less than 7 times.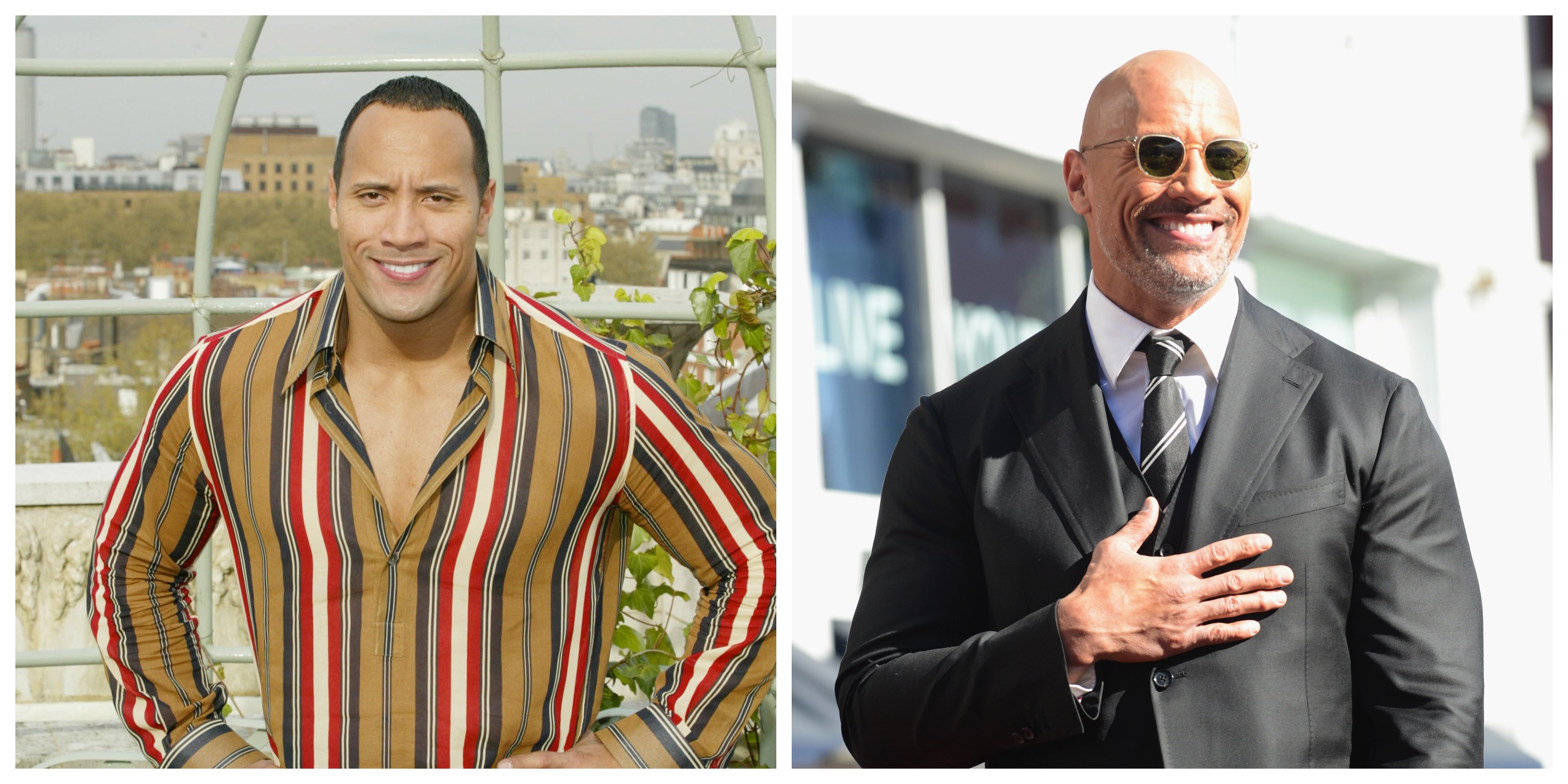 Now, he's arguably the biggest action movie star in the world and has topped the Forbes "Highest Paid Movie Actors" list in 2019. If you think that the Rock isn't great...IT DOESN'T MATTER WHAT YOU THINK! His millions and millions of fans can smell what the Rock is cooking!
Nikita Koloff
Nikita Koloff was one of the first "Russian" wrestlers to be portrayed as a babyface rather than a heel(bad guy). He had a memorable career in Jim Crockett Promotions in the 1980s, winning the US Championship and the Crockett Cup with Dusty Rhodes.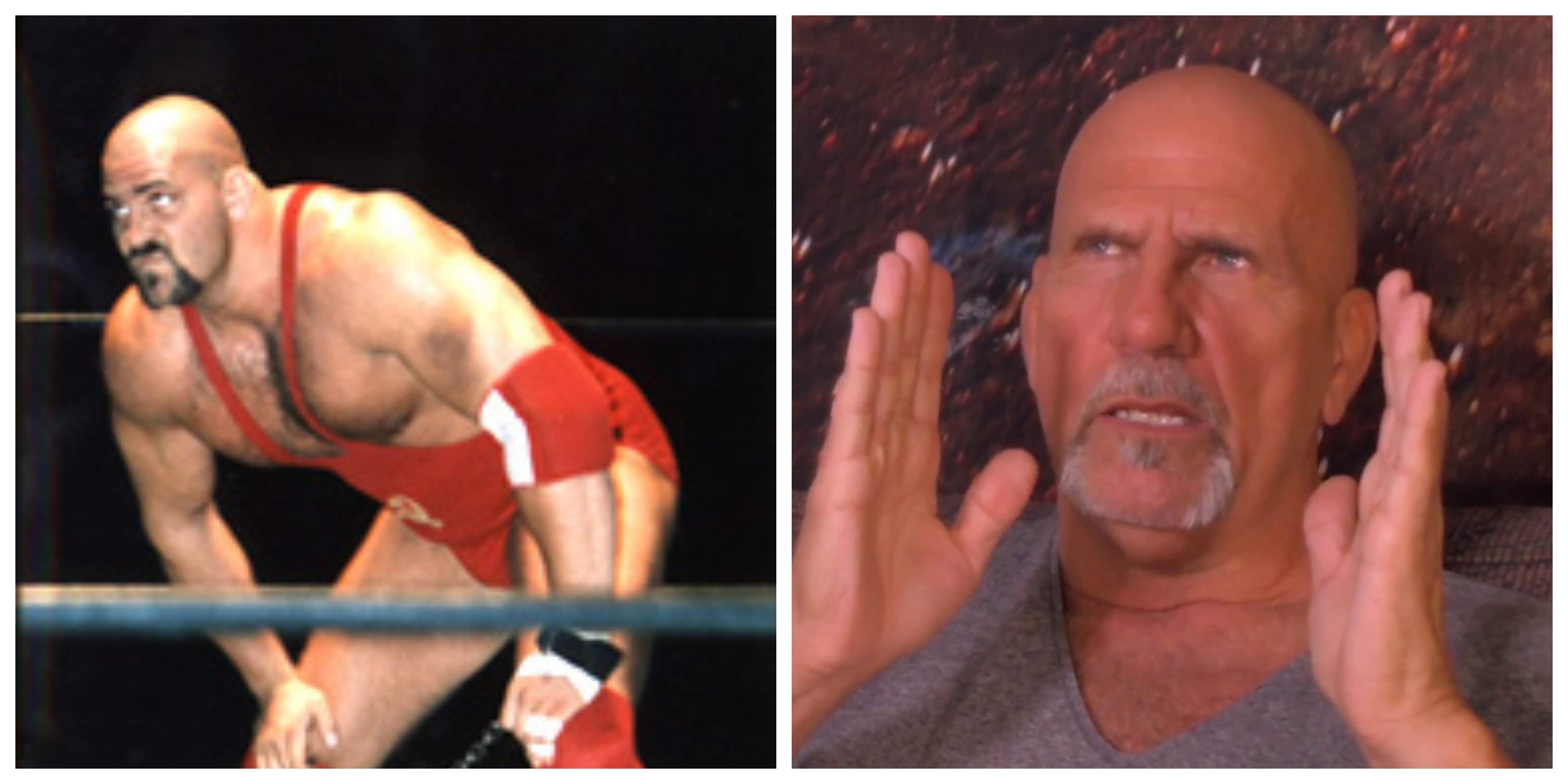 Nikita was actually born in Minnesota as Scott Simpson, but he legally changed his name to Nikita Koloff in 1988. He became a born-again Christian that year and has his own ministry. His most recent appearance on TV was for the reality TV show Preacher's Daughters.
Lex Luger
Lex Luger had one of the all-time great physiques in professional wrestling. He had a great career in WCW, where he was a three-time world champion. His most memorable run was probably in WWE in the early 1990s as the All-American Lex Luger. His July 4th, 1993 bodyslam of Yokozuna onboard the USS Nimitz was especially memorable.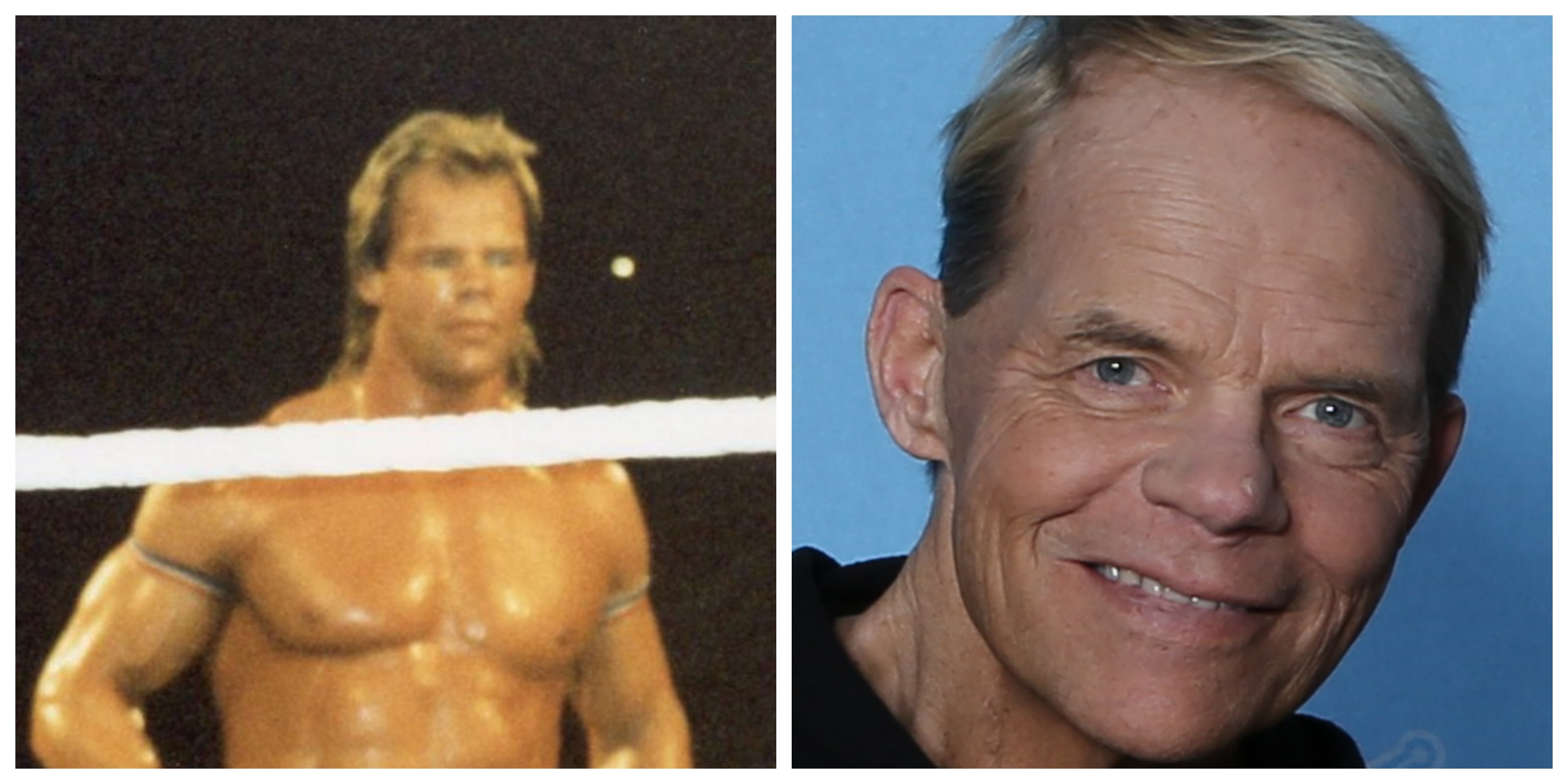 After a freak accident left him outside of the sport in 2008, Lex took to recovery. He now goes around the country giving motivational speeches and speaking out about the dangers of illegal substances use. Lex is also a born-again Christian and gives many interviews discussing his faith.
Virgil
You might know him as Vincent, Soul Train Jones, or the Breadstick King, but he's usually known by his most famous moniker, Virgil. Virgil was the bodyguard of Ted Dibiase in the WWF in the mid-1980s, and later was a part of the NWO faction in WCW.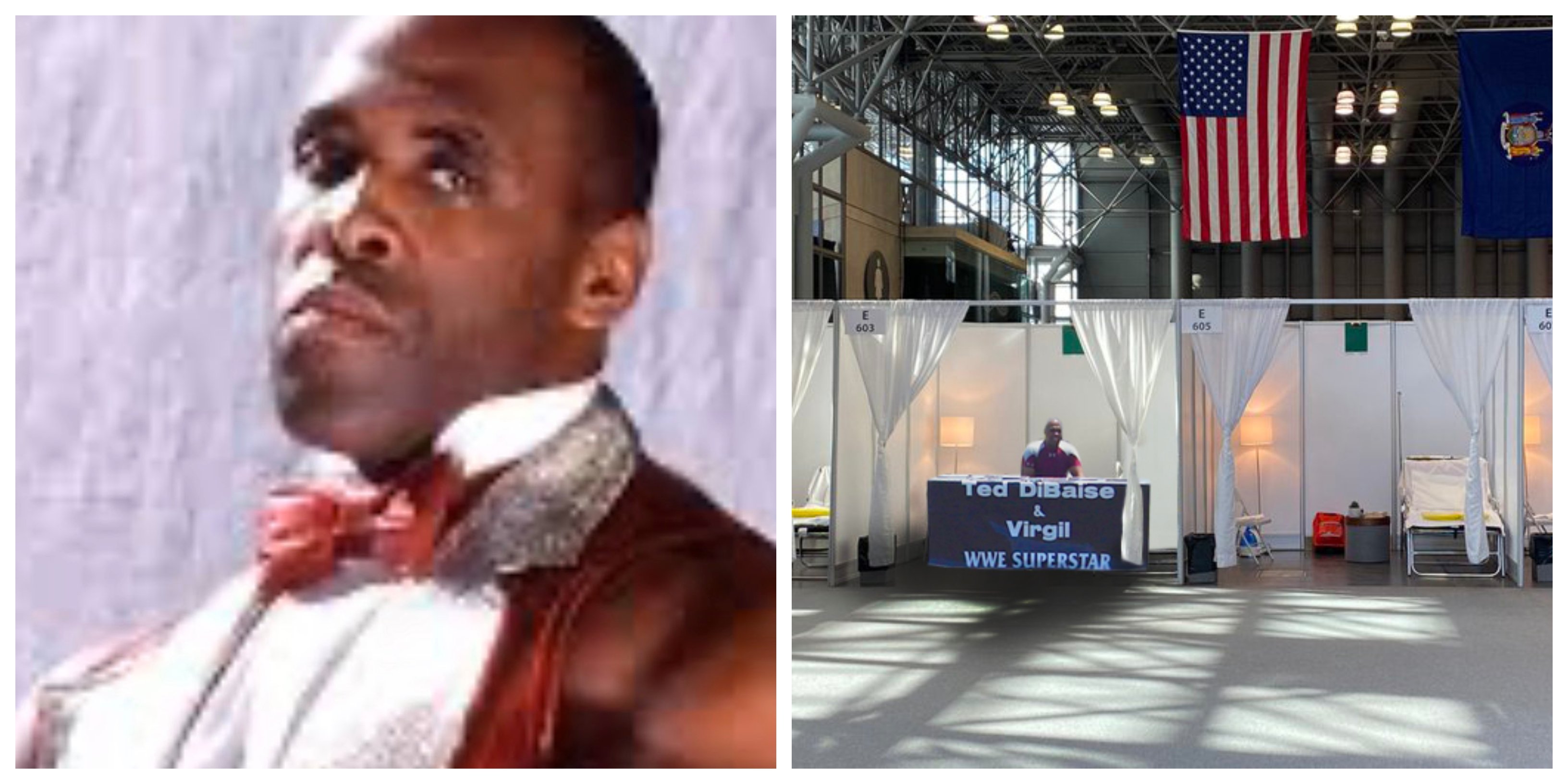 After he left wrestling, Virgil became an internet phenomenon for his bizarre antics. His nonsensical promos and odd musings on Twitter led his career to have a rebirth. The lack of fans at his autograph signings led to the internet meme called Lonely Virgil, and WWE even made a "Lonely Virgil" action figure.
The Iron Shiek
One of the best career reinventions was by Khosrow Daivari, also known as the Iron Shiek. The Iron Shiek was the WWE champion in 1984 before losing it to Hulk Hogan. Prior to that, the Iron Shiek was a bodyguard for the Shah of Iran and also a coach for the US Men's Olympic Wrestling team.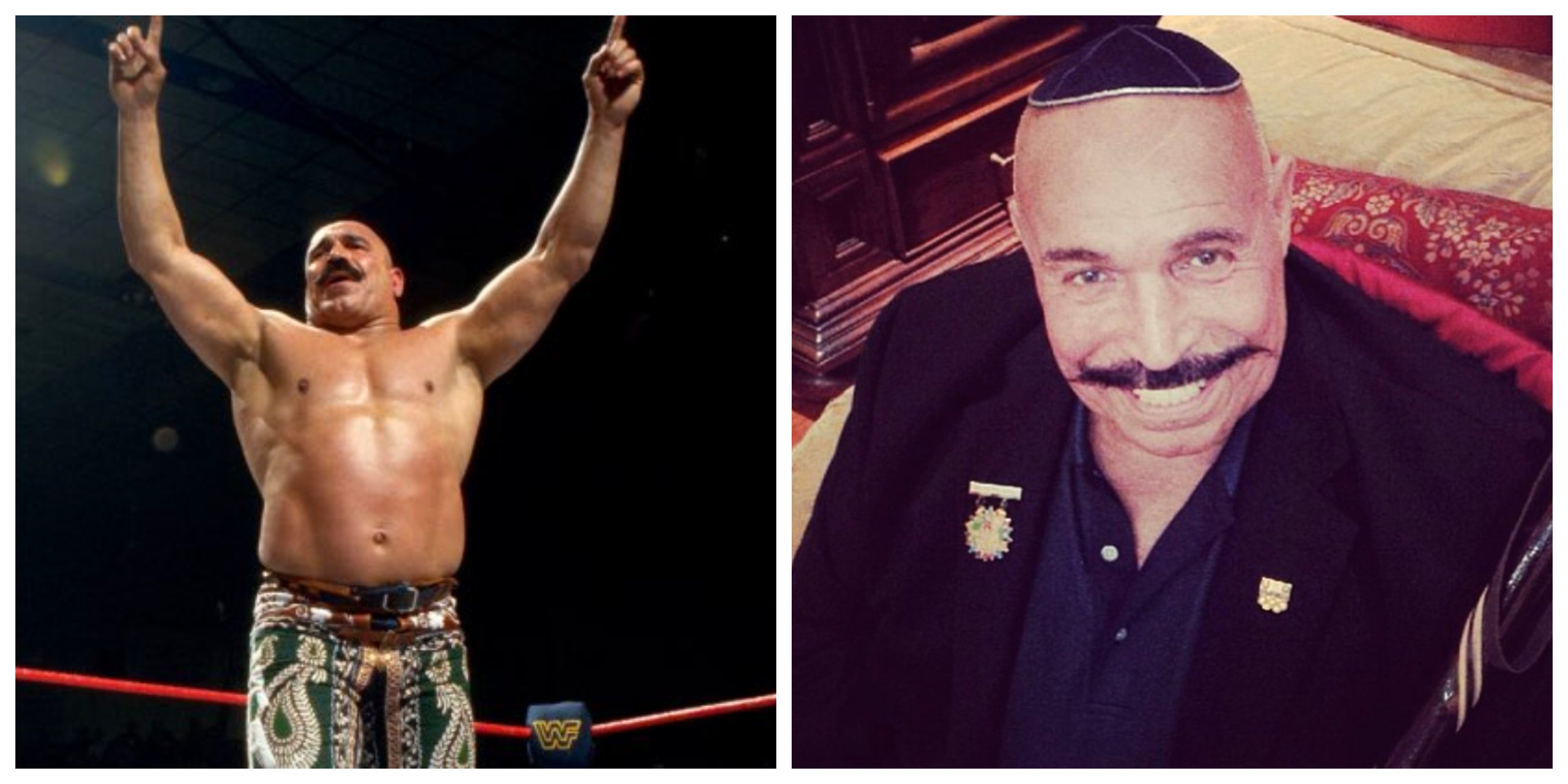 After his retirement, the Iron Shiek became notable for his appearances on the Howard Stern Show. Now he's mainly. known for his rants about B. Brian Blair, Hulk Hogan, and others. A movie was made about his life called The Shiek in 2016. If you see "Shieky-Baby" at a convention, he might give his autograph, but he's a very humbling guy.
Tito Santana
Arriba! Tito Santana was one of the best "pure" babyfaces of the 1980s. He was the WWE Intercontinental Champion and wrestled in the very first match of Wrestlemania I in 1985. Tito later came back as "El Matador" and wrestled Shawn Michaels in his first Wrestlemania singles match.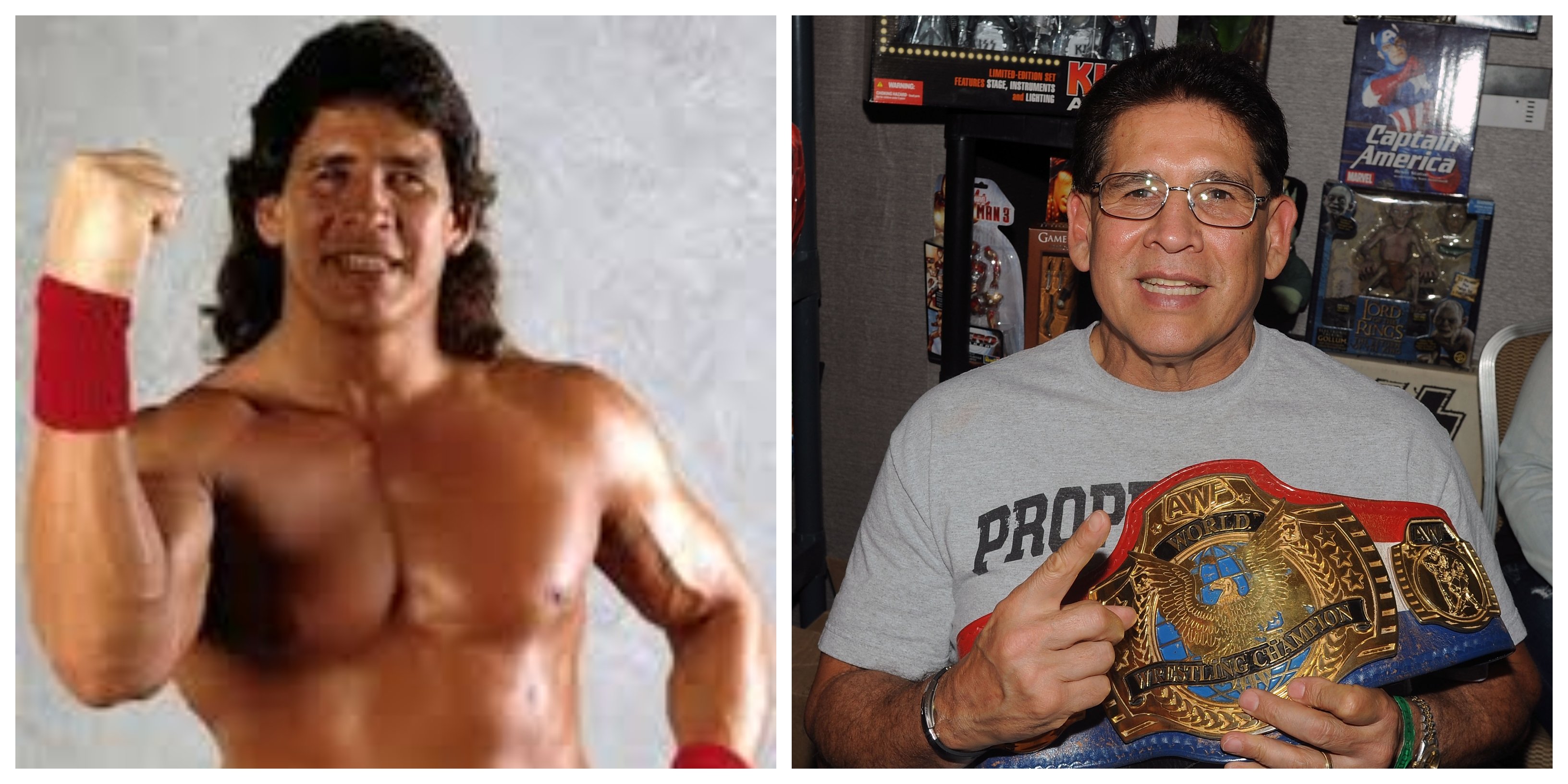 Tito has one of the better stories after wrestling. Not only was he a great babyface inside the ring, but he also was one outside of it. Under his real name, Merced Solis, he became a high school Spanish teacher in New Jersey. He still makes the occasional convention or independent appearance too.
Kevin Nash
At nearly 7 feet tall and over 300 pounds, Kevin Nash was an imposing figure. As one of the founding members of the New World Order in WCW, he was a key player in the Monday Night Wars Era in wrestling. As Diesel, he was WWE Champion in 1994, and later on, he became WCW champion 3 times.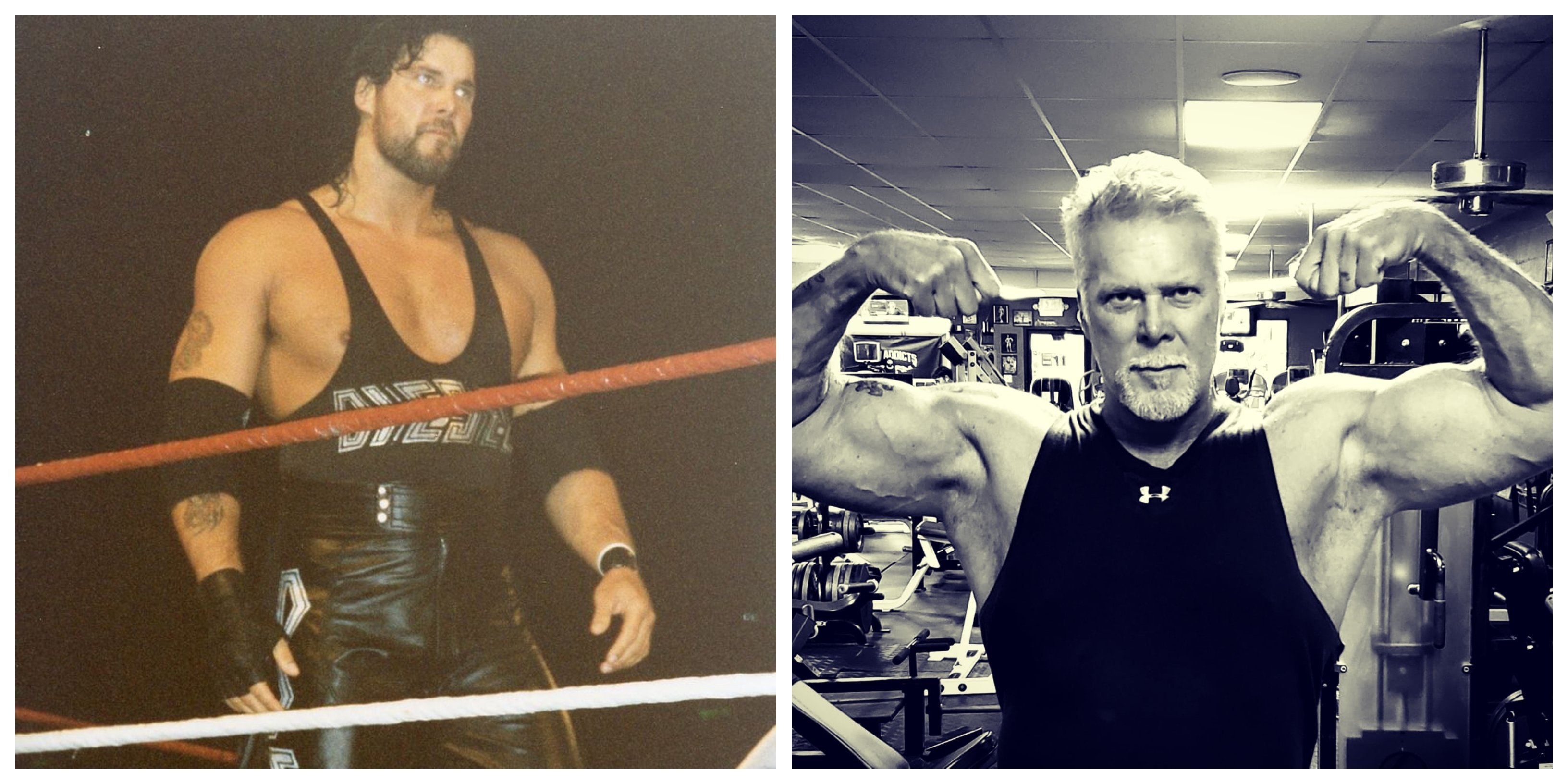 Kevin Nas has appeared in several movie roles, including parts in The Expendables, The Punisher, and Teenage Mutant Ninja Turtles, where he played Super Shredder. He has been inducted into the WWE Hall Of Fame twice, once under his Diesel moniker, and once as a member of the NWO.
Scott Hall
The second founding member of the NWO was Scott Hall. He had previously worked as Razor Ramon in WWE, and his famous promo of "You know who I am but you don't know why I'm here", kicked off the golden age of WCW Nitro.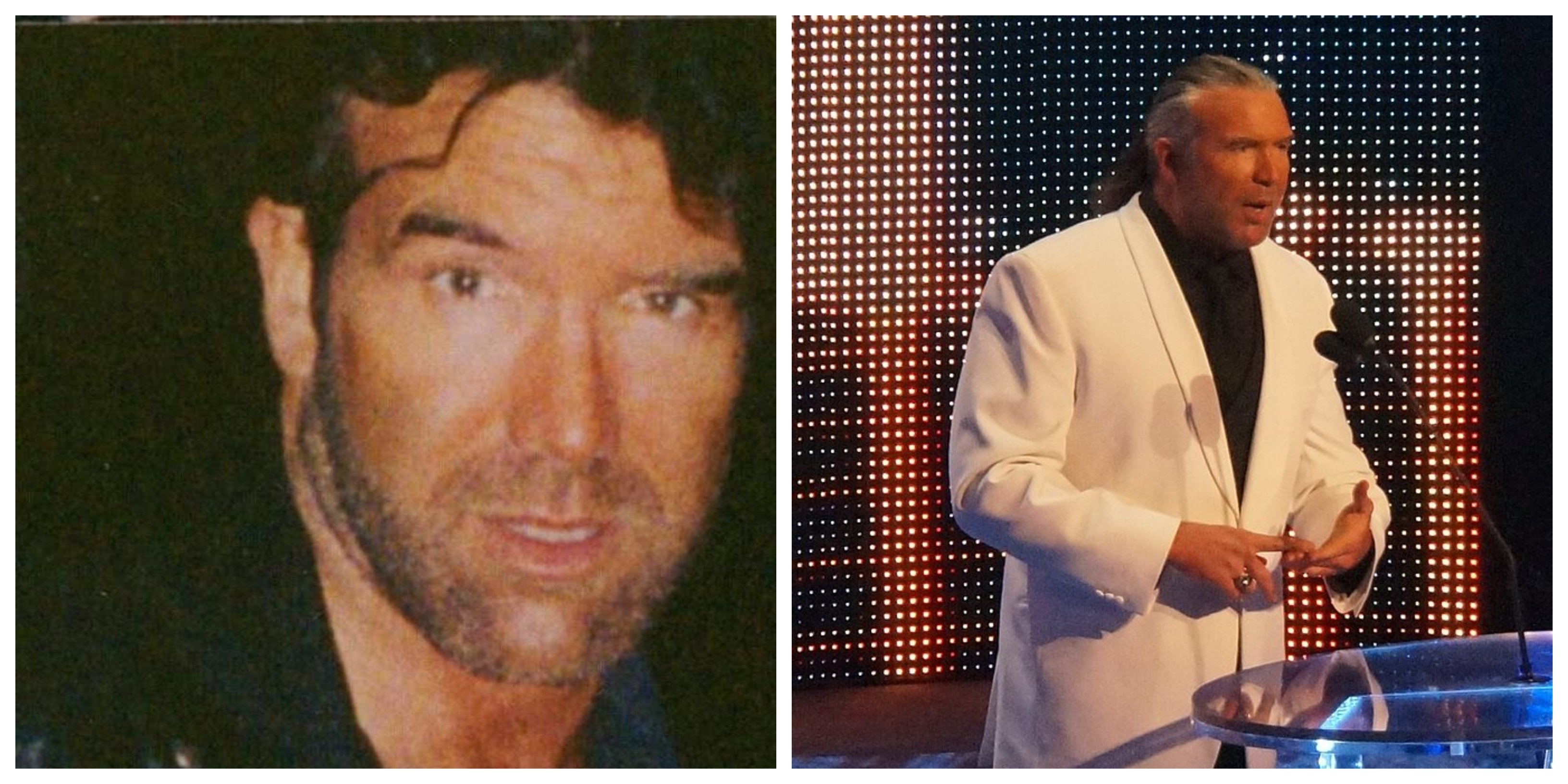 After a few personal problems, Hall moved in with fellow wrestler Diamond Dallas Page, who helped Hall to clean up his act. He now does the convention circuits and has a shop on ProWrestlingTees. Hall's son Cody was also a wrestler who worked for New Japan Pro Wrestling.
Ric Flair
Ric Flair is perhaps the greatest wrestler of all time. He was the other wrestler who defined and epitomized professional wrestling in the 1980s and 1990s. Flair is a 22-time World Champion (although WWE only recognizes 16 of them) and was the first man to win the WCW and WWE World titles.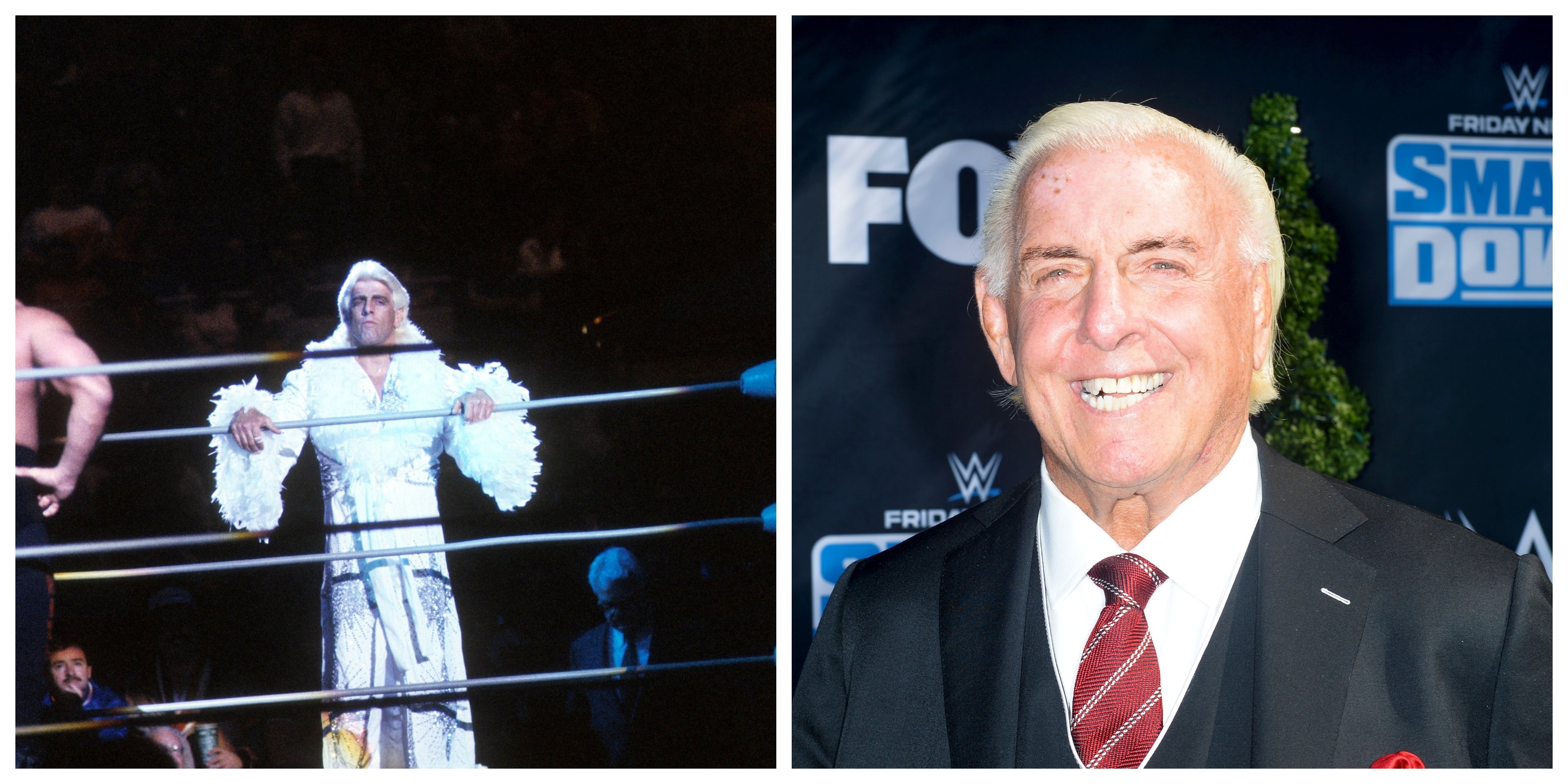 There is no one quite like "The Nature Boy". He continues to manage his daughter Charlotte Flair in WWE and has had several podcasts. Flair recently re-signed with WWE as a brand ambassador. You can like him or you hate him, but learn to live with him! He's the best thing going today! WHOO!
That's a list of professional wrestlers, then and now. Some of them are still going strong! Wrestling is a tough business, and these wrestlers are even tougher! If you enjoyed this article, please share it with your friends! Thanks for reading!
Sources: WWE, Facebook, Twitter, Bleacher Report, Lonely Virgil, PWInsider, F4WOnline