The Cast Of The Iconic Mrs. Doubtfire - Then vs. Now?
Landing in movie screens in November 1993. Mrs. Doubtfire is a bona fide classic that we'll never forget. This is not only thanks to the electrifying iconic performance delivered by the late great Robin Williams but also the efforts of the cast as well. 1993 may have been a different time for the cast and a lot has changed over the last 27 years. From Oscars to Bond missions, the cast has come a long way. See what the cast looks like then vs. now since the release of the AFI-certified classic was released.
Sally Field

With 2 Oscars, 2 Emmys, 2 Golden Globes, and 2 Screen Actors Guilds Awards, it's safe to say that Sally Field has followed a successful career worth some considerable praise. The scene-stealer's career stretches across 7-decades, and she's aged as graceful as her acting through them all.
Pierce Brosnan

Pierce Brosnan experienced ten years of trial and moderate error before landing a role in Mrs. Doubtfire. Born and partly raised in the UK, the former Bond Brit is one of the recognizable exports from across the pond thanks to his ageless silver fox features.
Mara Wilson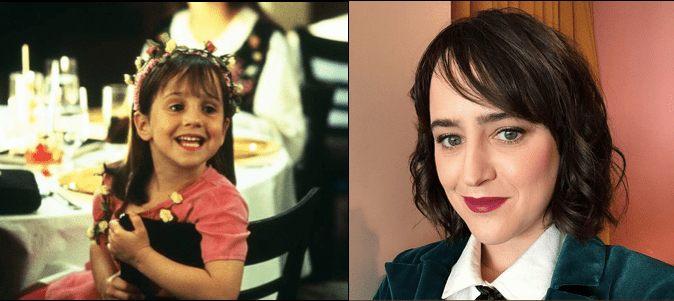 Not many actors can claim that they were the template of successful child stardom. However, Mara Wilson may have a claim to that throne, and I doubt the Lindsey Lohan's of this world would disagree. Wilson rose to fame in Mrs. Doubtfire as youngest sibling Nattie Hillard. She went on to play the titular character in the cult classic Matilda. Much more mature in her looks now, she carried a mature mentality when she chose to quit acting in the 2000s to become a writer.
Lisa Jakub

It seems as though the writing bug ran in the family as Lisa Jakub also chose to quit her acting career early to pursue writing and yoga instruction. Lisa played Lydia,  the first-born of the Hillard sibling. Even as the eldest, she's kept her youthful through the actor-free years.
Matthew Lawrence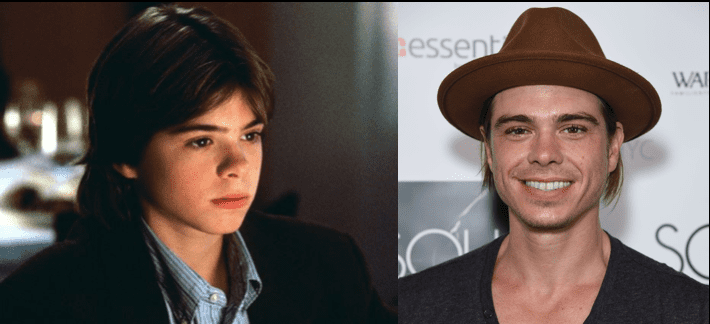 With eyes filled with life and potential, Matthew Lawrence played Chris Hillard, the middle child. Lawrence found considerable success in the iconic teen sitcom Boy Meets World. In 2018 he got engaged to 'Dancing With The Stars' Cheryl Burke, and later, the two got their happily ever after.
Harvey Fierstein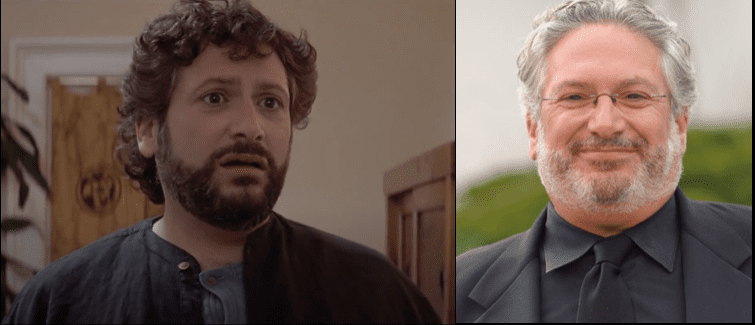 Boasting arguably the most decorated career, bar Sally Field, is Harvey Fierstein. Harvey played Frank, brother to Mrs. Doubtfire. A screen, stage, voice actor, Harvey's talents have expanded to every medium. His brilliance onscreen includes work such as The Good Wife and Nurse Jackie. His voice works on television and video gaming is noticeable, lending his talents to films the likes of Mulan and video games such as Kingdom Hearts. 
Robin Williams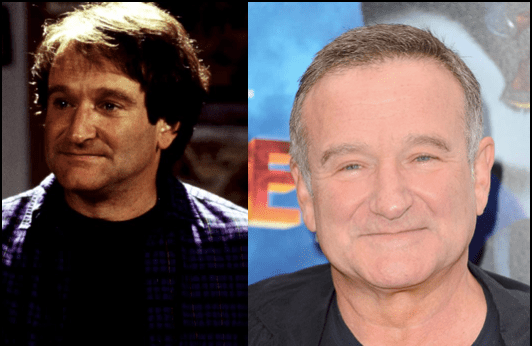 Gone but certainly never forgotten. Much like any other role in the great Robin Williams' filmography, this was another that could only be portrayed by the legend himself. It's hard to pick his most memorable performance, this one stands high on the list of an unparalleled career. We all miss his genius every day.
Polly Holliday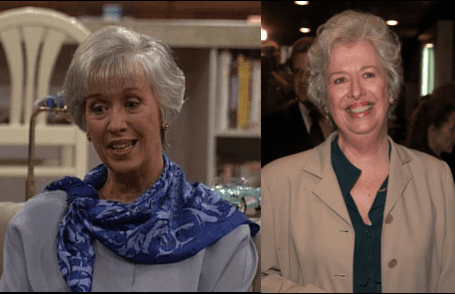 Distinctly talented and always memorable on-screen, Polly Holliday owned wonderful moments as Gloria Cheney in Mrs.Doubtfire. More famously known for her roles in Alice and gremlins, the greying veteran continues to grace our screens now and then, and have decades of service; she doesn't miss a step.
Anne Haney 

Proving that it's never too late to chase your dreams as her achievements on screen and stage came when the actress was in her golden 40s. Anne Haney played the diligent social worker of the film, matching William's energy with her calculated calm demeanor as Mrs. Sellner. She still managed to deliver some truly inspiring work that's still referenced today. May she rest in peace, we'll forever be thankful for her brilliance.
Scott Capurro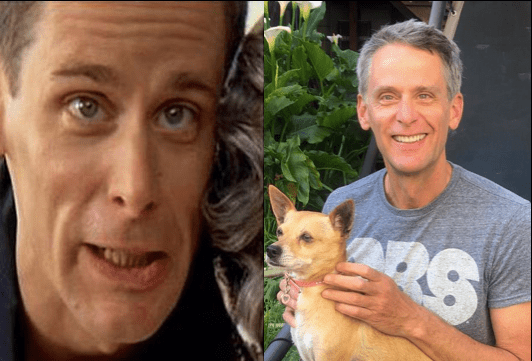 Scott played the sassy make-up stylist who gave us the eternally stunning Mrs. Doubtfire disguise. Capurro's scene-stealing ways continue today as a comedian and actor. The years have been kind to him, but what else would you expect from the man who did the make-up for Doubtfire him/herself?
Robert Prosky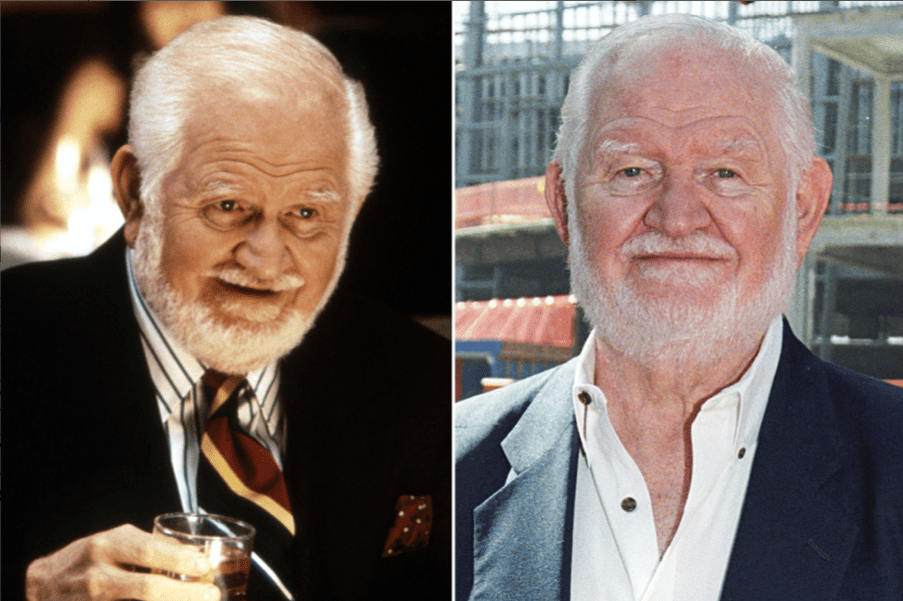 Robert Prosky expertly plays Jonathan Lundy, the CEO of a TV station at which Daniel applies for a job. With a legacy career that many could only dream of, Prosky starred in films such as Christine, The Natural, Gremlins 2: The New Batch, Dead Man Walking, and Miracle on 34th Street before his untimely passing.
Sydney Walker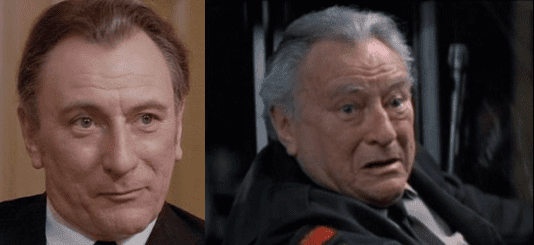 With a career that spanned over five decades, the wonderful and eclectic Sydney Walker was a voice and character actor who embodied every role he played no matter how big or small. Nothing but a bus driver who fancied Mrs. Doubtful in this film, he manages to give off timeless, memorable lines with hysterical ease.
Martin Mull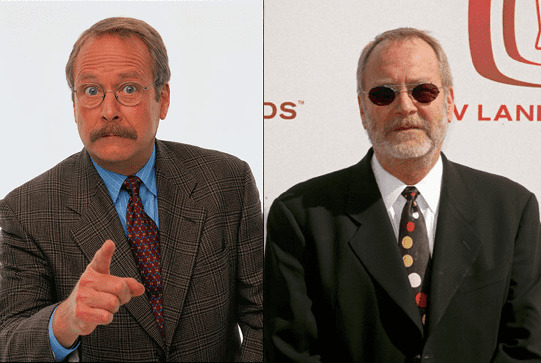 Following a role unjustifiably cursed with brevity, Martin Mull rode his small roll in Mrs. Doubtfire and extended it into a long career. His alluring offbeat humor became his brand and has since led him to Grammy-nominated comedy albums he became famous for. With some work on CBS' Two And A Half Men, the man's adapted to the times and continues to be a loveable, dry and quirky staple of network TV.
Terrance McGovern

Actor, voice actor, television broadcaster, radio personality, and acting instructor. Terrance saw the beauty in being a multi-hyphenate artist with longevity in this game. Elected into the Bay Area Radio Hall of Fame, his great opening scene as an audio director in the film was less a gimmick and more a hint at what the actor loved most, and he continues years later.
William Newman

Very few members of this cast have a career that spans across genre films, sitcoms, and soap operas as populated as William Newman's. Living a full life until the year 2015, Newman relished every role across several decades that won't soon be forgotten.
Not that any of them hold a candle to the gorgeous features of Mrs. Doubtfire herself, but it seems many have maintained they're iconic features to their last days and even the latest day. Now that you're all caught up with the Doubtfire gang, who do you think aged the best career out of the entire cast?
Sources: Positive Psychology, Variety, Anomama, Forbes, BBC News, Research Library, Chicago Tribune, Emmys.com