Meghan Markle's Most Expensive Looks
There's so much to envy about Meghan Markle. From her stunning career to her lifestyle, and even her love life to a man with royalty running through his veins. The stunning former princess has spent a bulk of the last ten years in the public eye, from her time in Suits and her time in royal dresses. Since her tenure in the public eye of the royal family out in London, she sported a plethora of dresses, skirts, and outfits that had the world gawking at her style. But of all her prestigious looks, which ones were her most expensive? Let's take a look!
Meghan The Marvel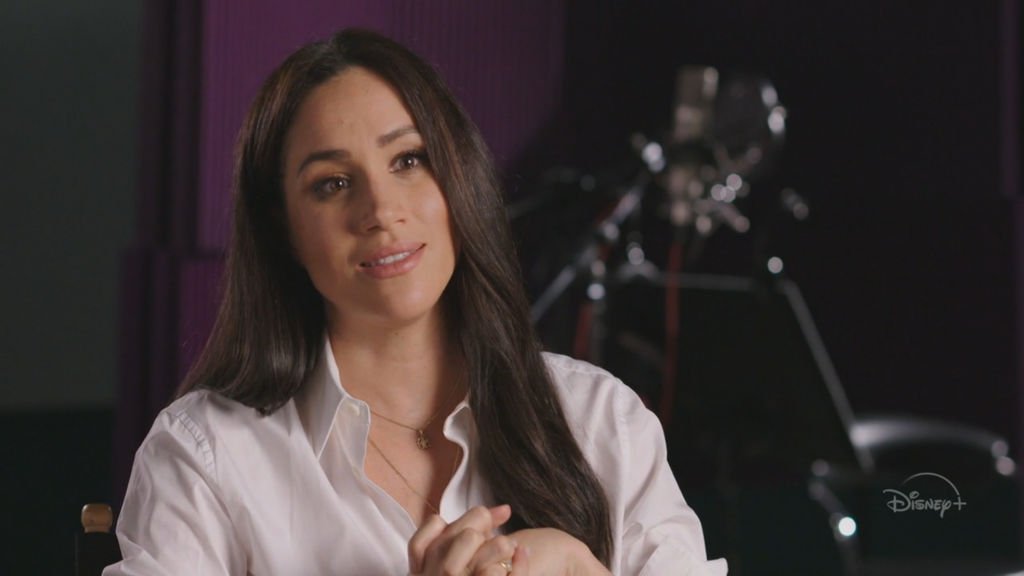 She has a phenomenal dress sense on her own, but her royal team of stylists definitely played a massive role in her stunning looks. Of course, this is due to ensure that she was always meeting the royal dress code that all members young and old had to adhere to. She did adhere, and she did so in some of the most incredible ways we've ever seen.
The Infamous White Wrap Coat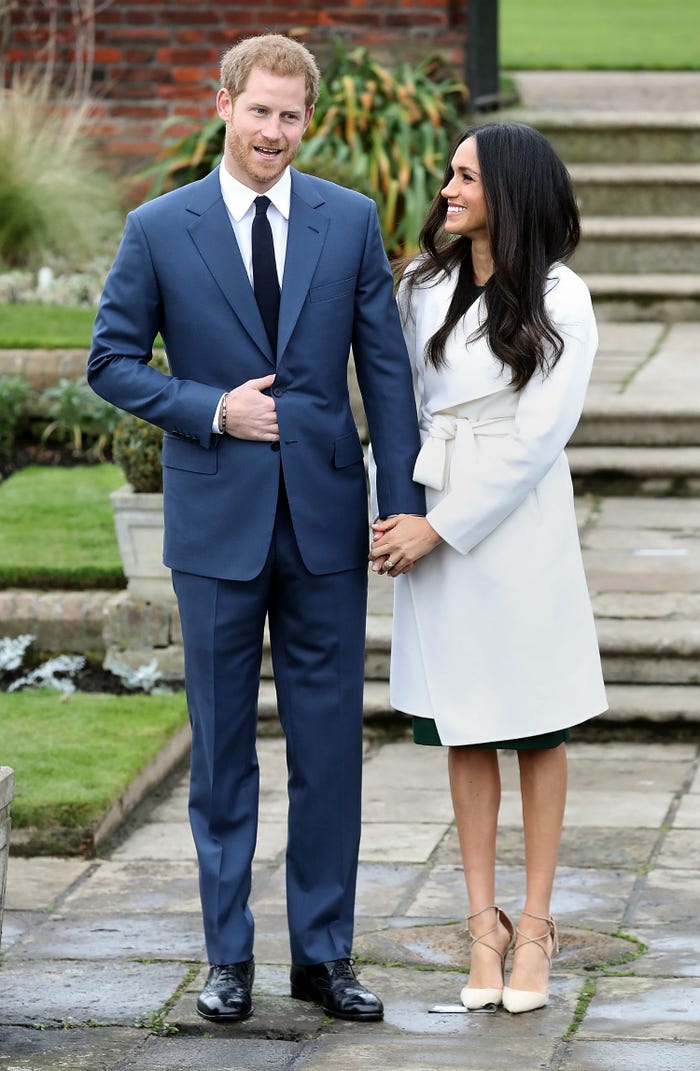 Megan was a sensation from the moment she became a public figure who was engaged and married to Harry. So, the moment she would step out in public, a craze started over her outfits. One of the many crazes was caused by this white wrap coat she wore for her engagement announcement designed by Canadian fashion brand LINE, which retails for $750. The premiere of the coat was so popular it ended up crashing the brand's website when she debuted it in November 2017.
The Flawless Flavia
Every single time we saw her in public, she exuded a Diana-Esque essence about her that made you wonder how she made a beautiful dress look perfect. Here she's rocking a custom version of the $790 Flavia dress by Goat Fashion. She also fitted the look with tights (a royal tradition), which she paired with some $450 Tamara Mellon heels—shooting the total into the $1240 region.
The Great Canadian Coat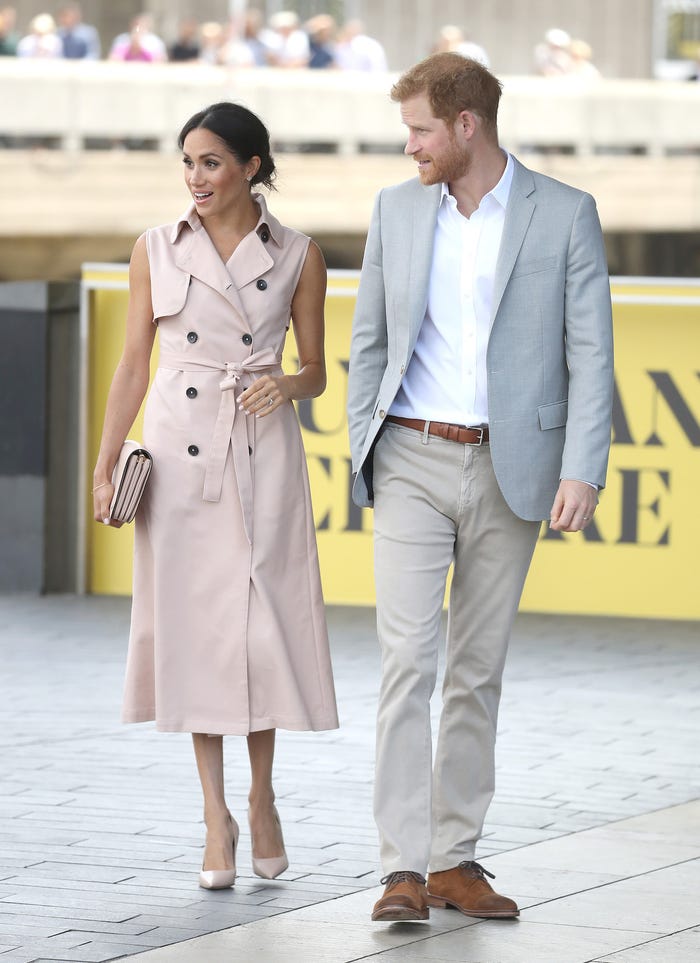 Whatever the weather, she always makes sure that she's dressed to the nines. She managed to rock a coat in the summer and still made it work. She stepped her game up at the opening of the Nelson Mandela Centenary Exhibition in an $824 trench coat dress by the Canadian brand House of Nonie.
Devine In The Sunshine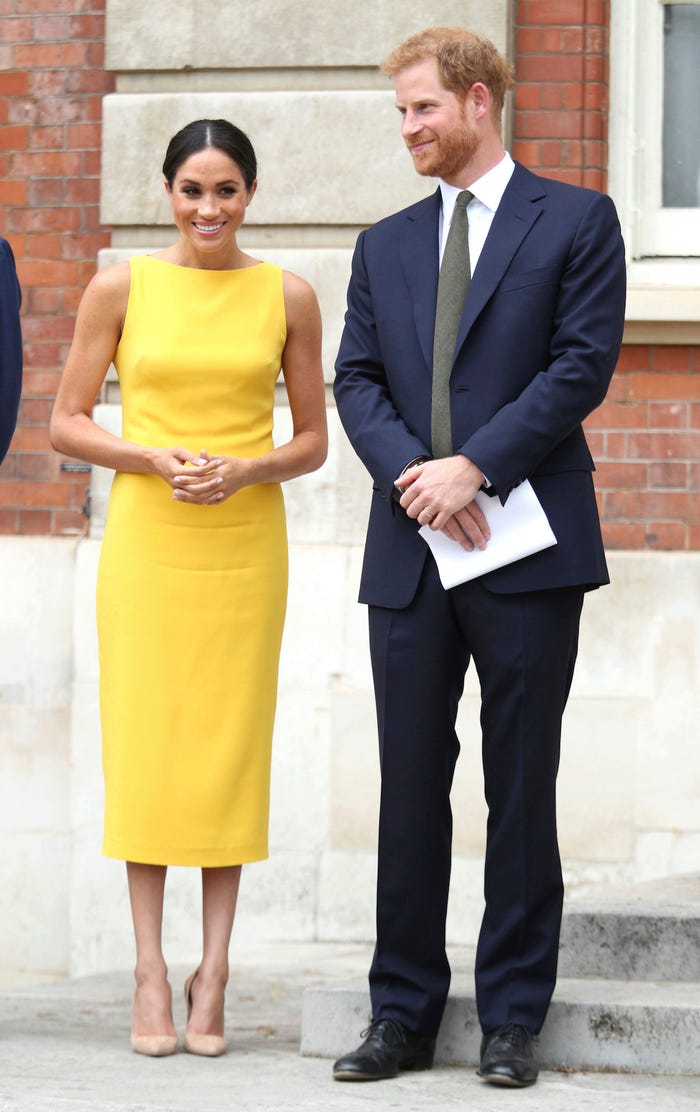 She didn't have to be associated with the royal family to be the standout that she is. Her talent was enough to score her a role on Suits, so she was always destined to shine no matter what. With that, she was simply unmissable in this bright yellow Brandon Maxwell that retails for $1,495. This, too, erupted the retail sale of the dress, which still stands as one of her most visually striking looks amongst her catalog.
The Birthday Blues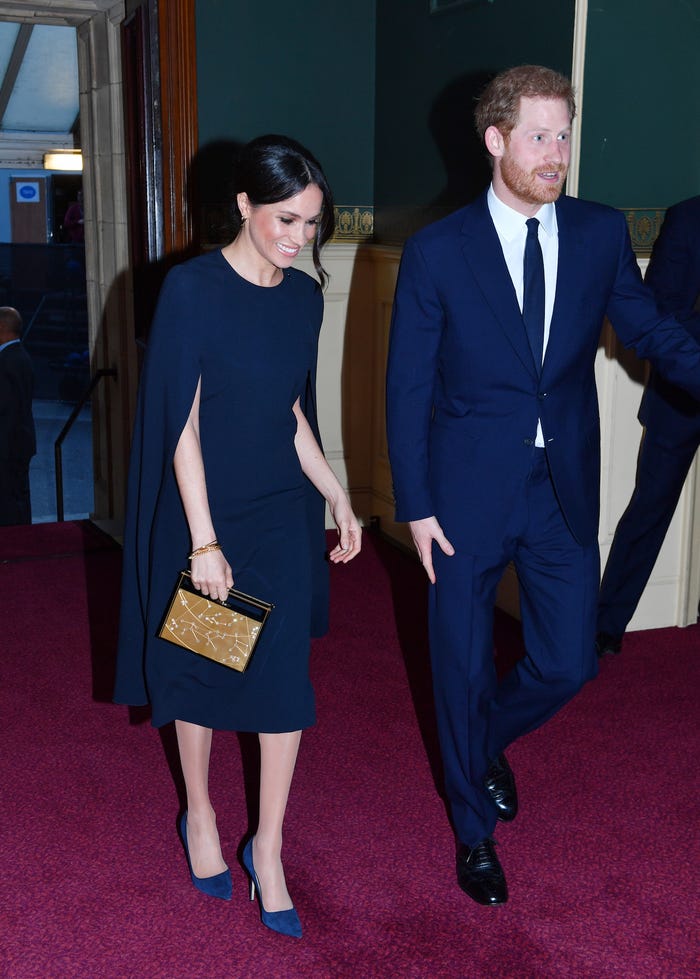 Even when she toned down the colors, she was still somehow as striking as anything else in the room. On the Queen's birthday concert in 2018, she stole the show in this $1,625 Stella McCartney cape dress. That wasn't enough, of course, as she throttled the class of the look with a $625 pair of navy-blue Manolo Blahnik pumps and the $3,390 gold Armory Zodiac Clutch that completed an electric navy ensemble.
Wu-ing The Crowd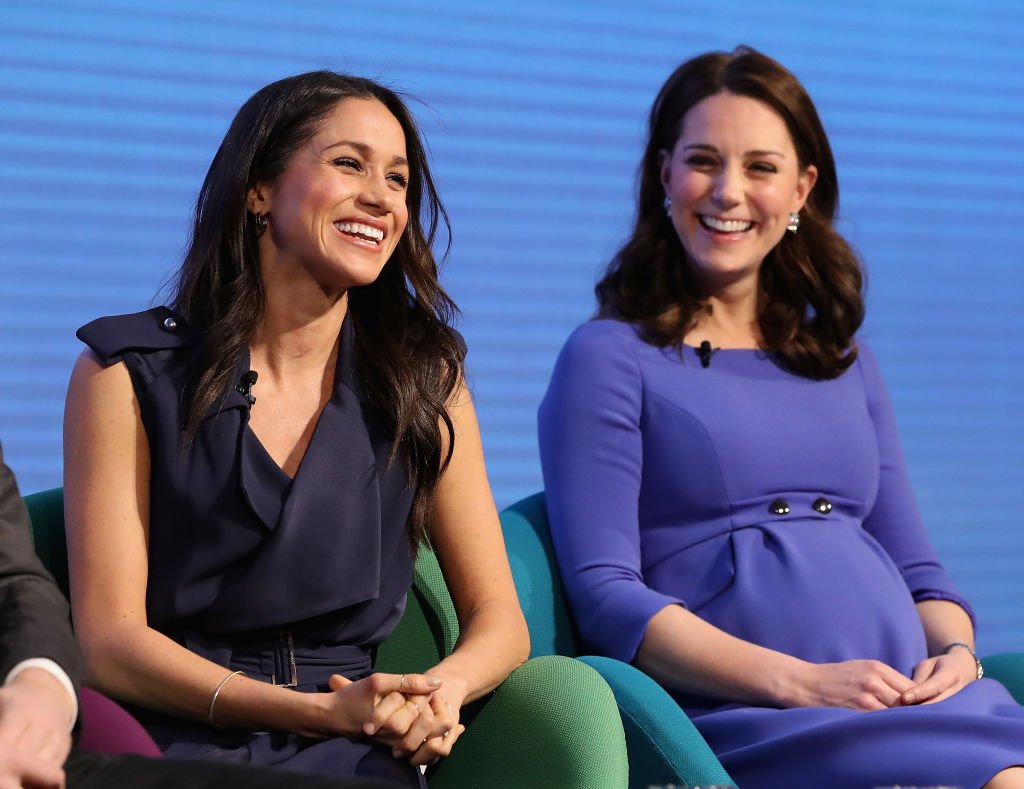 She was ready and set on any occasion, and no matter who stood beside her, she was always the showstopper amongst them. In her very first public appearance alongside Kate Middleton, she showed up and showed out in a $1,795 wrap dress expertly designed and crafted by Jason Wu.
Amazing In Altuzarra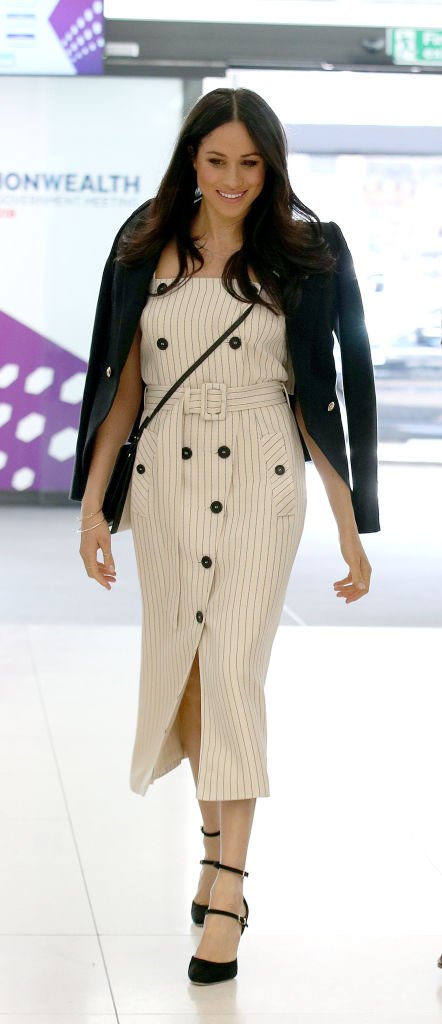 Whether it was sequence, checks, or stripes, she managed to bring every look together with ease and brilliance that we seriously believe you have to be born with. She once strutted out in a pinstriped belted Altuzarra dress that worked wonders with her $700 Camilla and Marc blazer over her shoulders and donned $475 strappy heels by Tamara Mellon. It shouldn't work this well. But when you carry yourself to a Commonwealth event like she did here, the results can only be resounding.
Royal To Be In Roland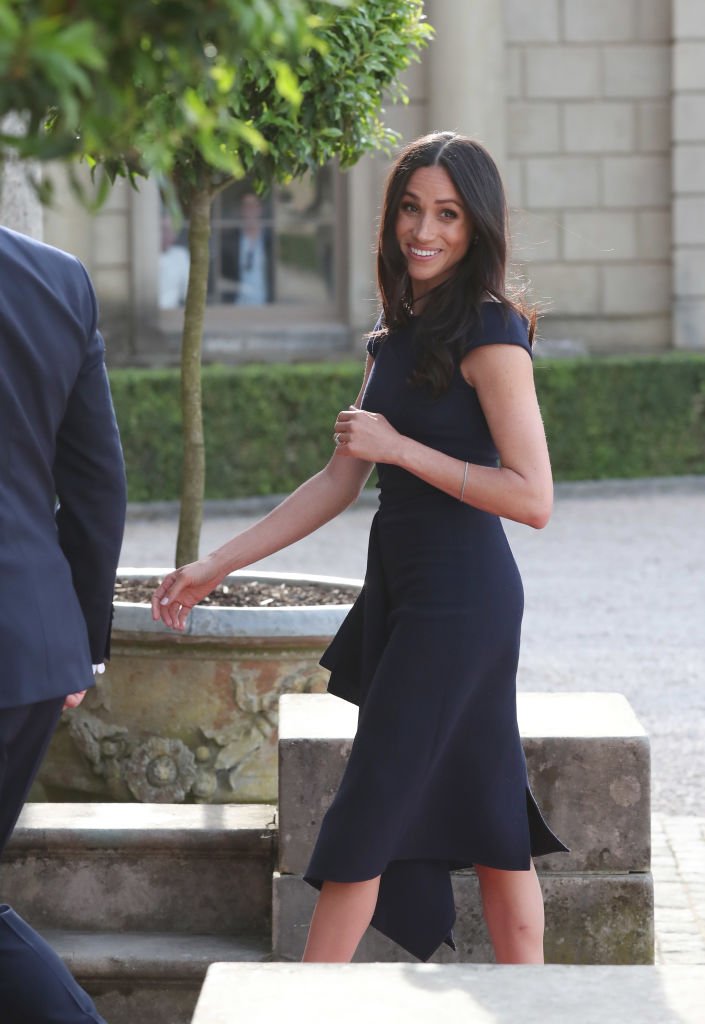 No one will ever forget how she looked on her phenomenally scaled wedding day. Ms. Markle truly shocked the world with her dress. But, the day before her very public nuptials, she wasn't really holding back on her stunning style. On the eve of her wedding day, she rocked this $2,165 navy blue Roland Mouret design that was just another pretty dress in her pantheon of amazing princess-to-be dress code catalog.
Dashing In Denim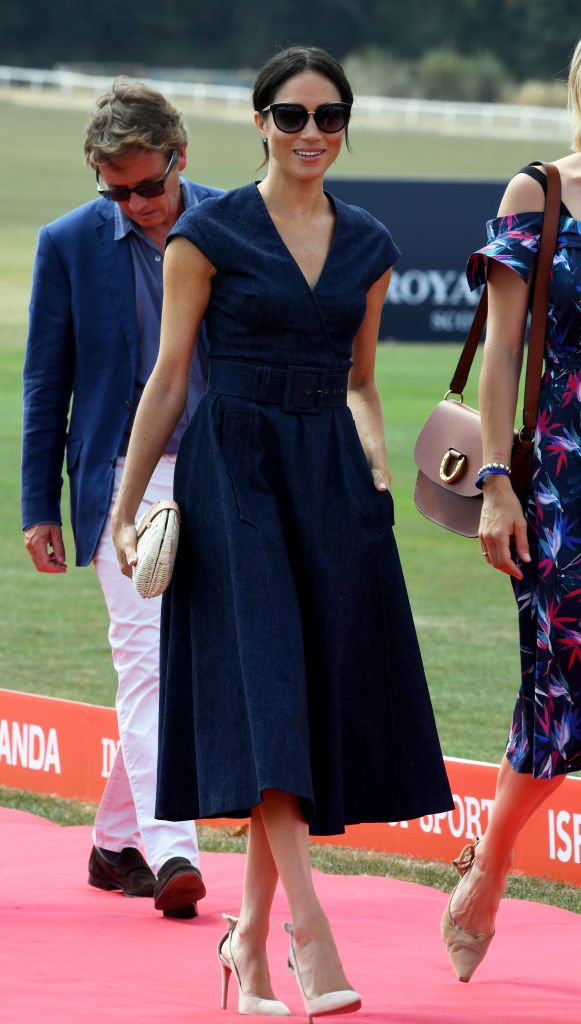 Of course, denim was also on her hit list of hit looks that she just had to cross off. In some prime casual-chic, she made an appearance at a charity polo match dressed in a $2,190 Carolina Herrera that caused another fashion frenzy. She was always at the top of her own game in some $587 Aquazzura pumps and an $88 woven clutch by J. Crew that topped off another outfit that we love her and remember her for.
From Suits To...More Suits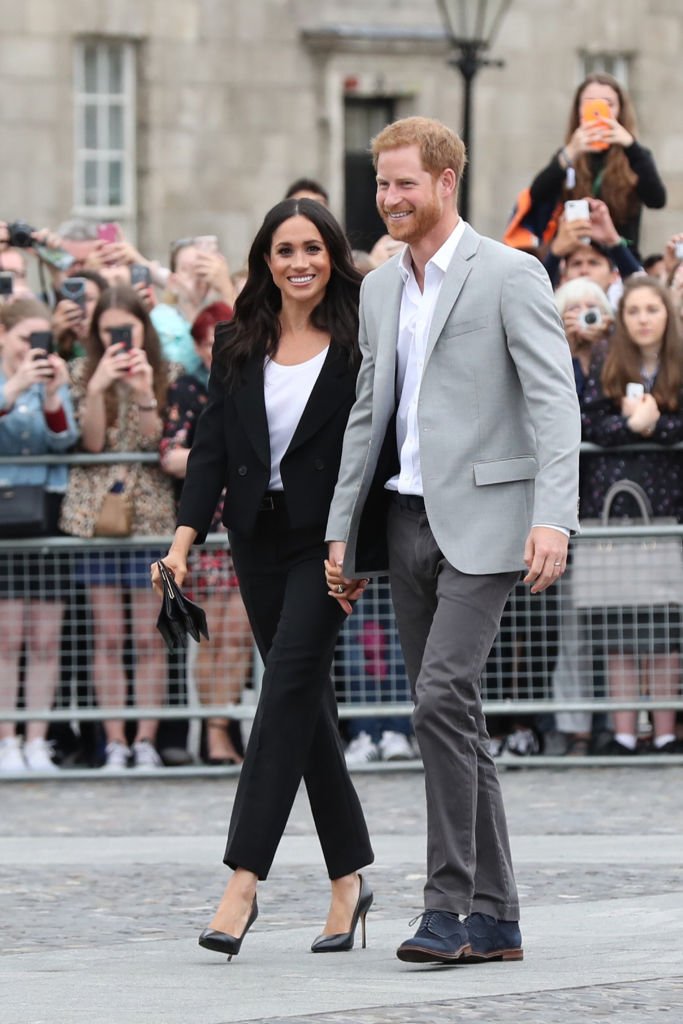 Many of us tv-lovers first met Markle on the USA Network show Suits where she played character Rachel. It was there that her perfect features and wonderful flowing brown hair caught eyes and stole ours and Mike Ross' heart. So, when she was captured in a $1,995 Alexander McQueen Leaf Crepe Jacket and some matching $795 pants, a suit look, she nailed another outfit that we were waiting for her to pull off. She did so along with some $625 black suede pumps by Manolo Blahnik to complete the anticipated look.
Graceful In Givenchy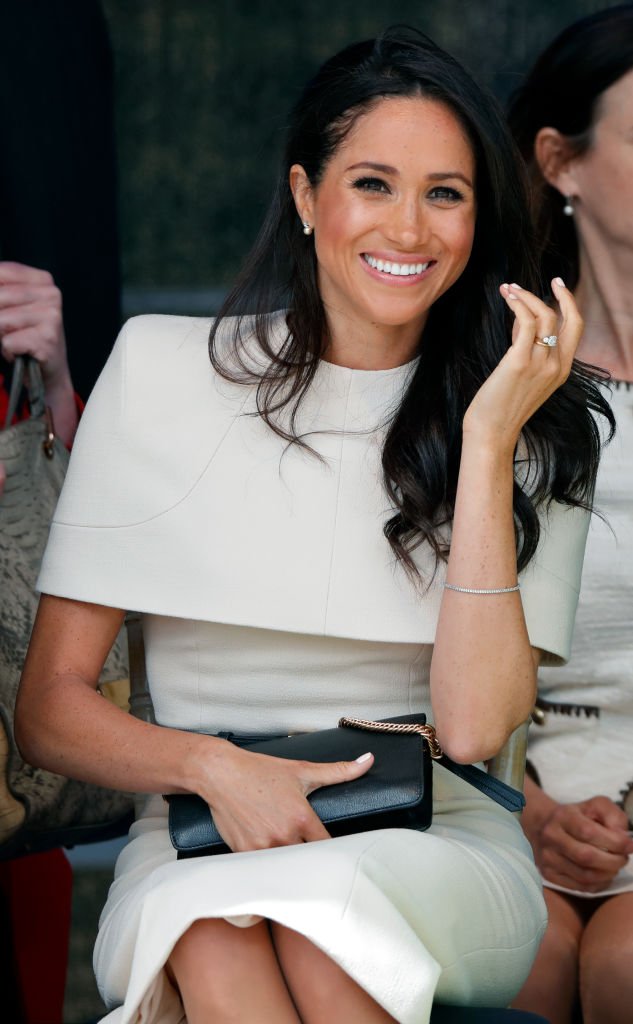 It's time to take a look at her heavy-hitting outfits that you just don't get off any rack. In order to stand beside the Queen for their first joint-engagement, Markle wore a custom Givenchy dress that cost a reported $18,000 that could make the rest of us have a double-take at the price tag. She rocked it characteristically flawlessly beside her mighty mother-in-law, and it's safe to say that her style was more than worthy.
Her Engagement Ensemble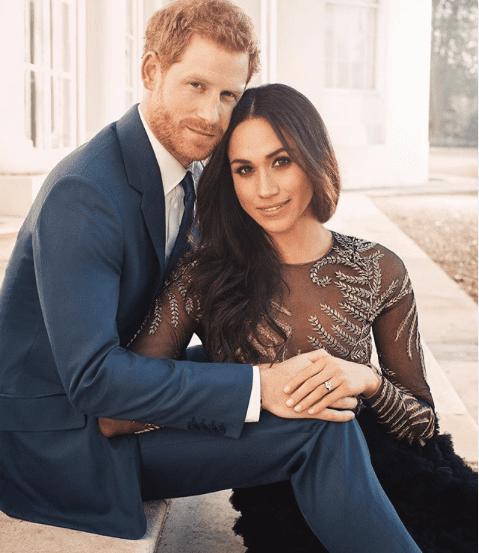 When it came to her engagement photo, Meghan was at the peak of fashion's prominence. Several public appearances were a lead up to her photoshoot look. She was photographed next to her husband in a Ralph & Russo that reportedly cost $75,000. This still stands as one of her most iconic looks. Not just because of the cost, but the custom controversy surrounding the edginess of the dress. In all her Diana-essence, Meghan always made the bold table-shaking choices that did what they needed to keep people on the edge of their seats regarding her life and fashion decisions.
Her Royal Reception Masterpiece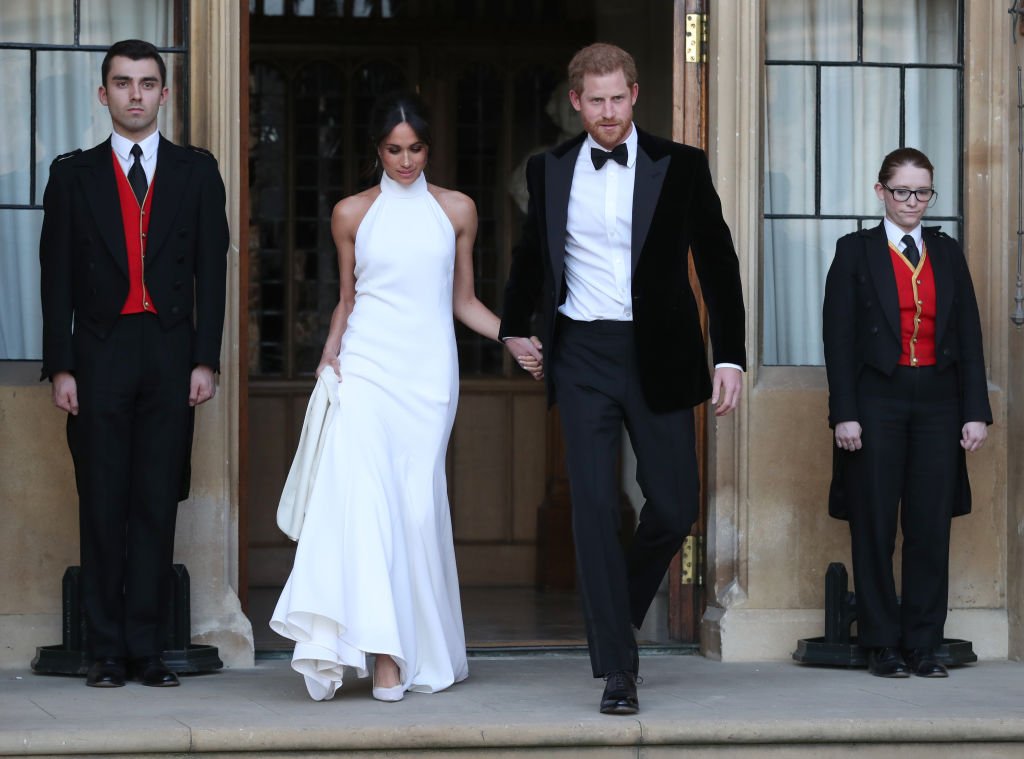 It seems that the bigger the occasion was, the pricier the cost of her dresses became. And is there really any other way to do it when you're on the verge of the most extravagant wedding in modern history? Doubt it. For her reception, she was unprecedented, unparalleled, and looked priceless in a stellar Stella McCartney reception dress worth more than $157,000. 
The Worldwide Wedding Dress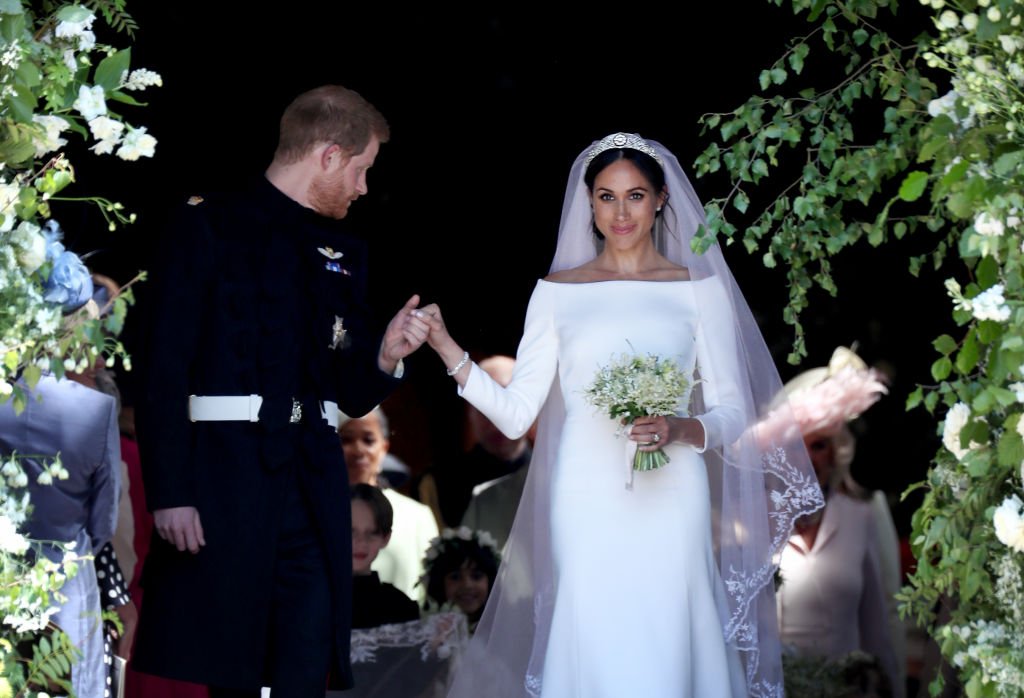 When it came to the most glorious wedding dress in history, there was simply no way Meghan would fumble the iconic fashion moment. On what was the biggest day of her life, she walked up the aisle in a jaw-dropping internet-breaking and heart-stopping $265,000 Givenchy wedding dress. It's her most expensive and most famous item in her wardrobe that simply becomes more stunning every single time you look at it. Was there a more beautiful princess on the planet? We highly doubt it. And we'll put money on that.
Which one of her most iconic looks do you love the most? Meghan has a near endless list of outstanding outfits that she has effortlessly (or seems like it) pulled off wherever she goes. How much would you be willing to pay for some of these dresses? Or is there simply no price you could possibly use to look like the marvelous Meghan Markle?
Sources: Insider, Variety Fair, Harper Bazaar, Entertainment Tonight