Funny British Royal Family Moments
We know the British royal family to be a prim and proper establishment more than an actual family like any other. With a regal formality to them, it's impossible to separate them from their always firm family persona. But, every once in a while, the British family has unscripted moments of humor that have us bursting out laughing at their hilariously unfortunate moments. Keep reading to see more of the funniest British royal moments that will have you rolling on the floor.
The Regal Royals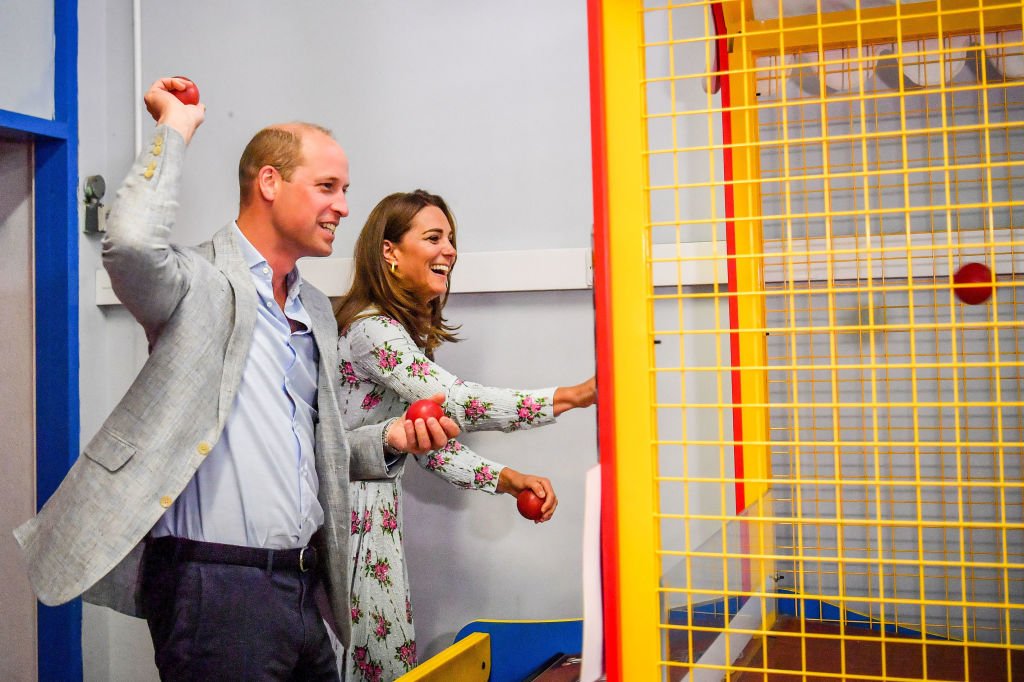 The British family thrives on its formality. From its public persona, presentation, and appearance, they are tasked to carry themselves incredibly seriously and upright at all times. But they tend to have sudden moments that are hilarious and thankfully caught on camera, which gives us some fun and seriously funny results to relish in.
All The Funny In The Family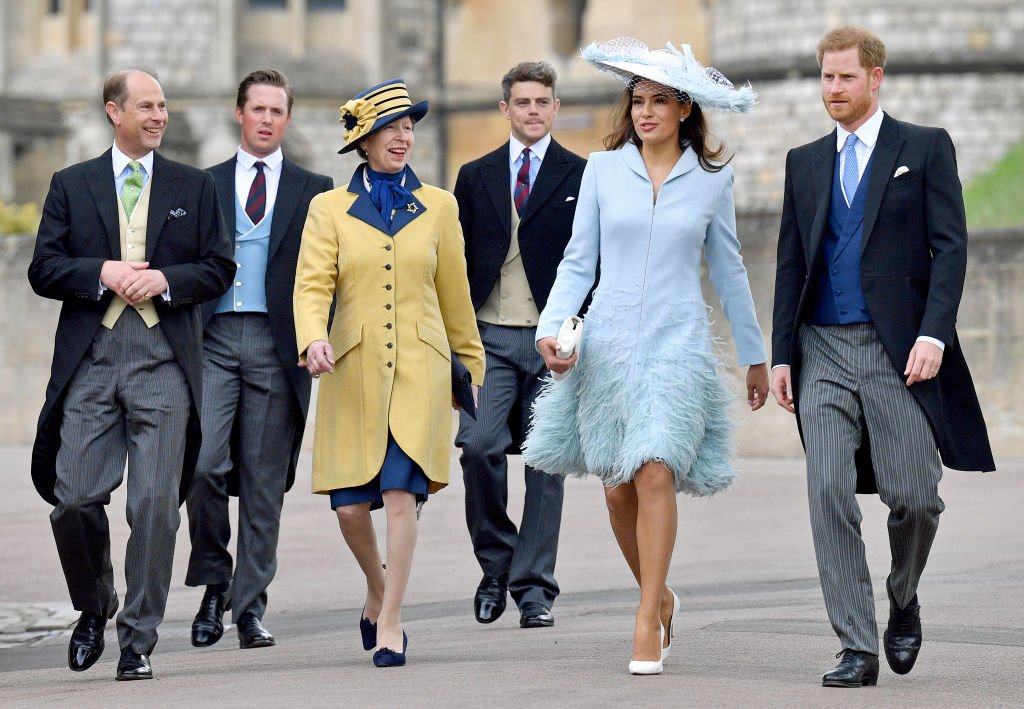 From the duchess' to the queen, all of them have been caught in candid moments that are full of comedy. A lot of these moments are truly unintentional, and that truly brings the charm of these moments. Whether it's seeing the queen driving or seeing a bee crack Harry's formal cool, it's always fun and funny to see them break character once in a while, and it makes for some great entertainment as well.
Silliness From Charlotte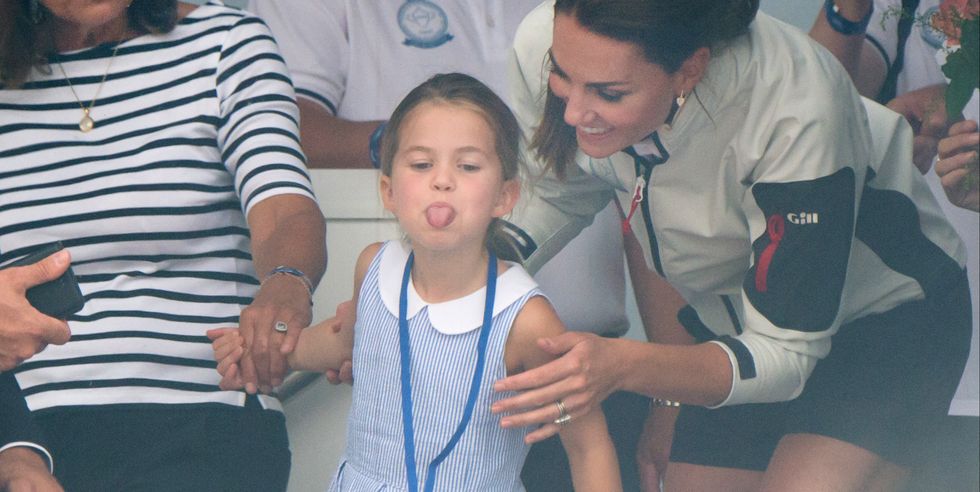 Charlotte is still young, so that means her innocence hasn't fully been replaced by maturity just yet, and that's just fine. While her mother, Kate Middleton, hoped she would do what she was told, to wave, Charlotte opted to stick her tongue out to the gazing crowd while at the inaugural King's Cup Regatta. It's funny to see that the princess has a bit of mischief up her royal sleeve.
The Squint From Offspring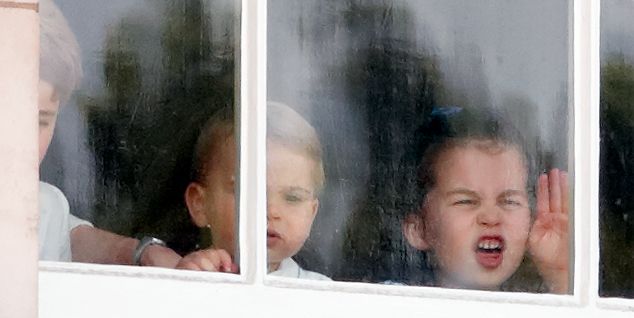 Charlotte has a number of comedic camera moments that make her box-office for photographers. During the Trooping The Colour, the Queen's annual birthday parade celebration, Charlotte gave the cameras another unexpected entertaining gem as she tries to squint through the window. It seems as though she was actually attempting a wave this time, but knowing that she's full of silliness, we can't say for sure, but we can admit that it's definitely funny.
George Gazing Out Of A Window
It's not just the royal Charlotte that gets caught in candid moments by the cameras. George, much like his little sister, has a thing for gazing out the window in the most unexpectedly funny ways that we're so happy to have seen.
The Queen Behind The Wheel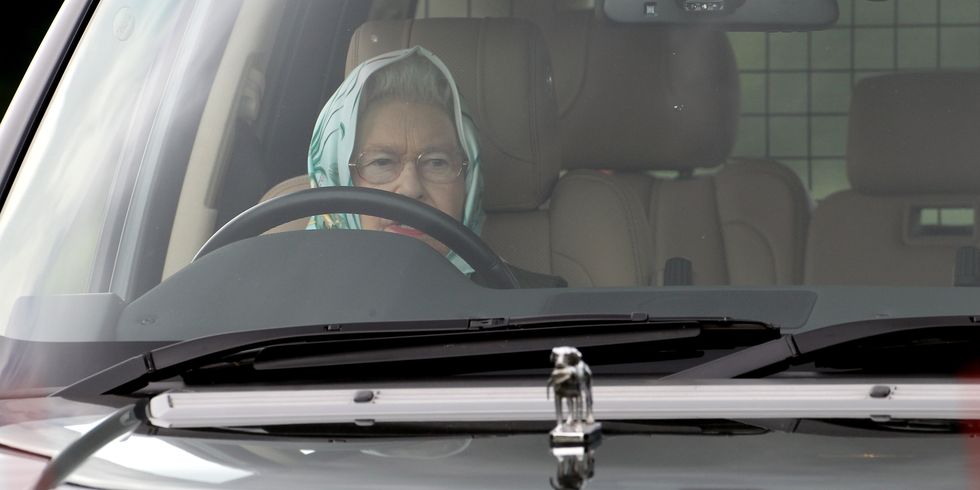 Then there's this famous image that was an immediate hit on social media. The Queen behind the wheel of a Range Rover reminded us that the most famous royal figure on the planet is an actual person who has normal human skills. This didn't take away for the comedy gold that came from this moment she gifted us. Barely seeing over the wheel, there so much to enjoy and laugh at here.
Kate Cools Down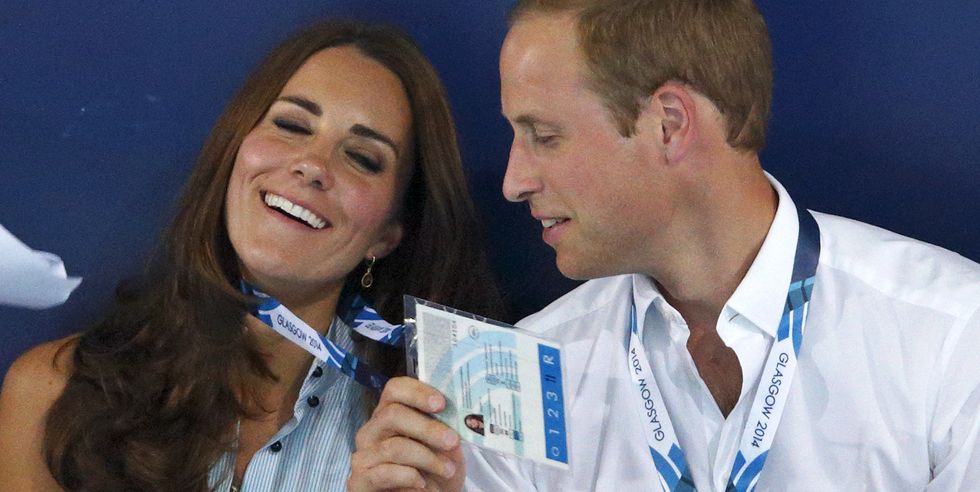 When there's no servants or helpers around, Kate still has her trusted husband around to help her when she needs it the most. Here you see William fanning the Duchess Of Cambridge at the 20th Commonwealth Games in Scotland. Williams is right there to keep Kate cool, and by the looks of things, it's doing wonders.
Harry Pulls A Face
We've always gotten the sense that Prince Harry might've been the funnier and less serious of the offspring of Princess Diana, and this image further pushes that narrative. Here, he's either seeing something disturbing, or he's telling his grandmother an incredibly cringy story that makes him pull this funny face. Either way, Elizabeth seems rather amused by it, regardless.
Kate Slurping An Oyster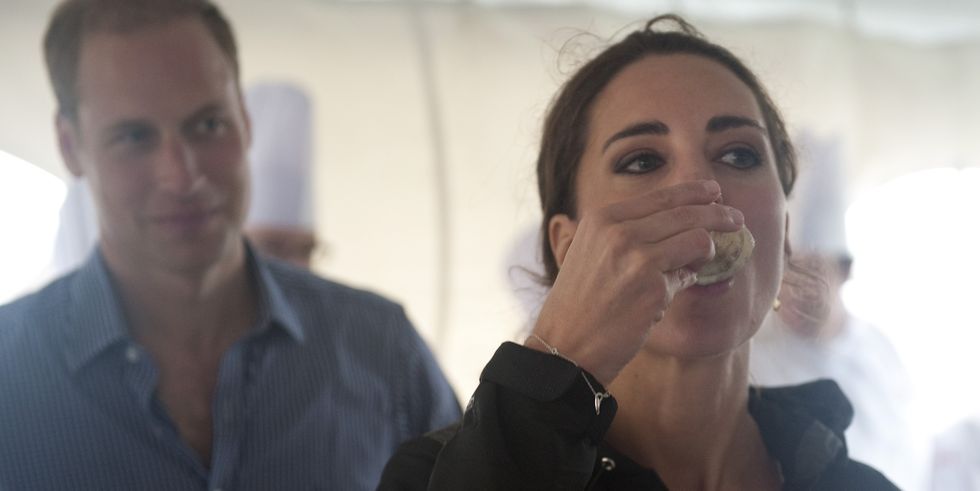 Kate Middleton is many things, but a commoner is certainly not one of them. So, it makes it far more fascinating to see her slurp down an oyster the same way the rest of us un-royals do. Nobody can deny the sea-found delicacy, and it seems the same for the Duchess of Cambridge as well.
The Duchess Of Cornwall Loves Ice Cream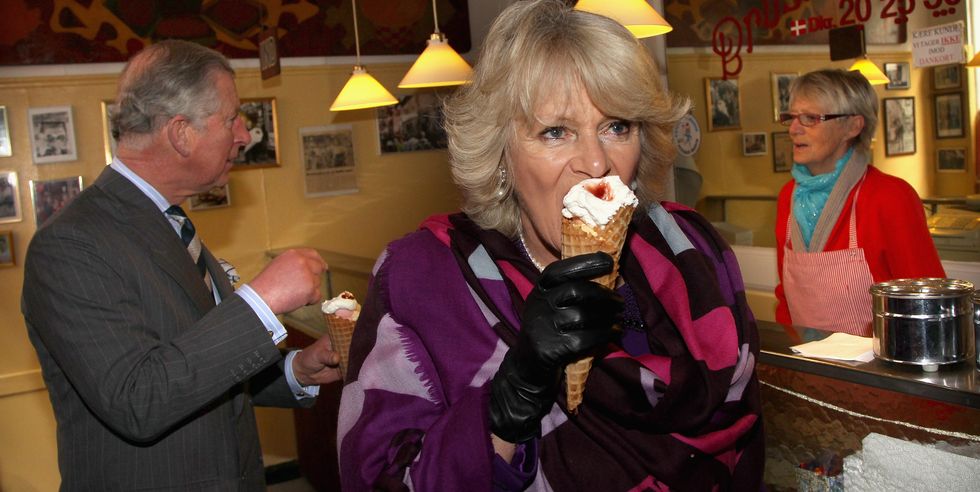 Much like Kate with her oysters, there's certainly little to no number of ways that one can look regal when munching down on the meals or the snacks that they love. Case in point, Camilla gave cameras this unforgettable foodie moment that completely compromises her signature formality. And does it even seem like she's bothered by the cameras? You be the judge.
Kate Casts A Spell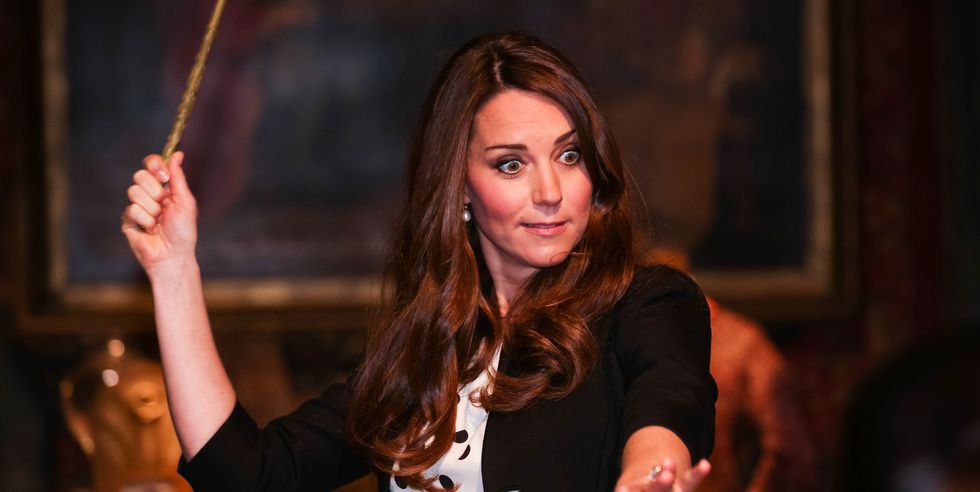 Who isn't a fan of Harry Potter in this day and age? And once again, the wonderful and charismatic Kate gave cameras a glimpse into her far more quirkier side that is obviously rubbing off on her kids. Here, she's intently casting a spell with a wand in hand, and not even Hermione wasn't this enthusiastic as Middleton, who clearly loves magic.
William Channels Inner Wellness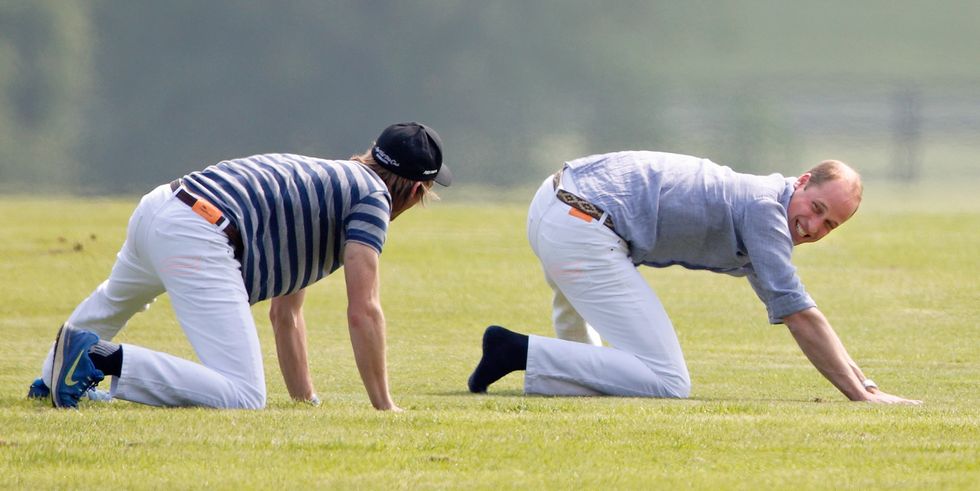 There's always room and time for yoga, and William clearly knows that. Right before the Audi Polo Challenge charity match in 2016, The Duke of Cambridge decided to center himself before game time with a little bit of yoga. And the early arriving photographers caught this gem for all the world to see William getting ready in the weirdest way possible.
Frightened By The Bald Eagle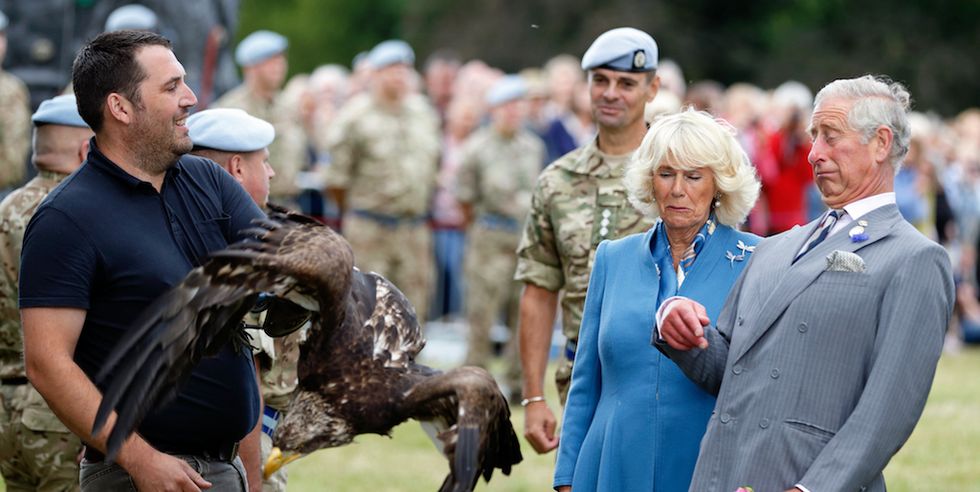 Charles and Camila have several phenomenal and formal images together, but this one takes the Charles and Camila cake. Freaked out by a bald eagle, this photo belongs in the hall of fame of incredibly funny British family moments that will always be impossible top.
The Duke and Duchess Courtside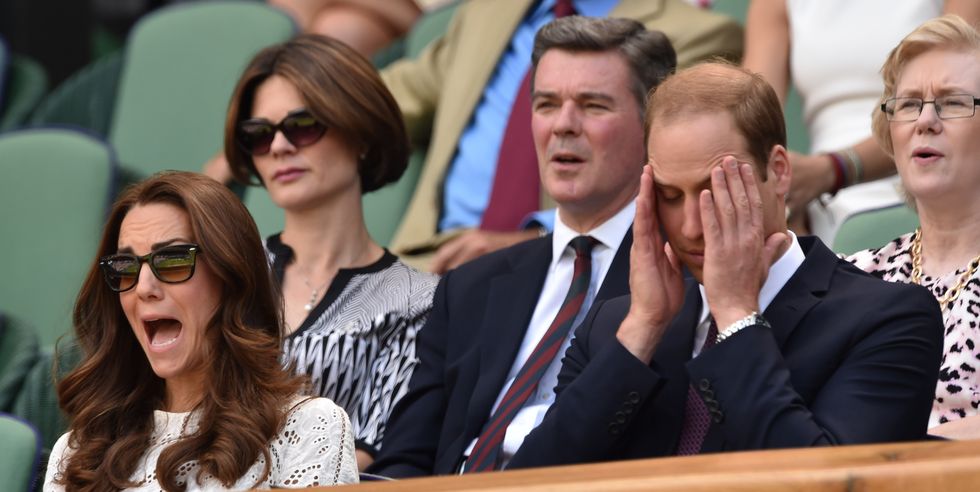 Tennis is a highly entertaining and emotionally enthralling sport that gets everyone riled up. It's clear to see here, between the Duke and Duchess Cambridge, that something during the Simona Halep vs. Sabine Lisicki match didn't go their way, and cameras caught that moment as they sat mortified courtside.
Royals In Kits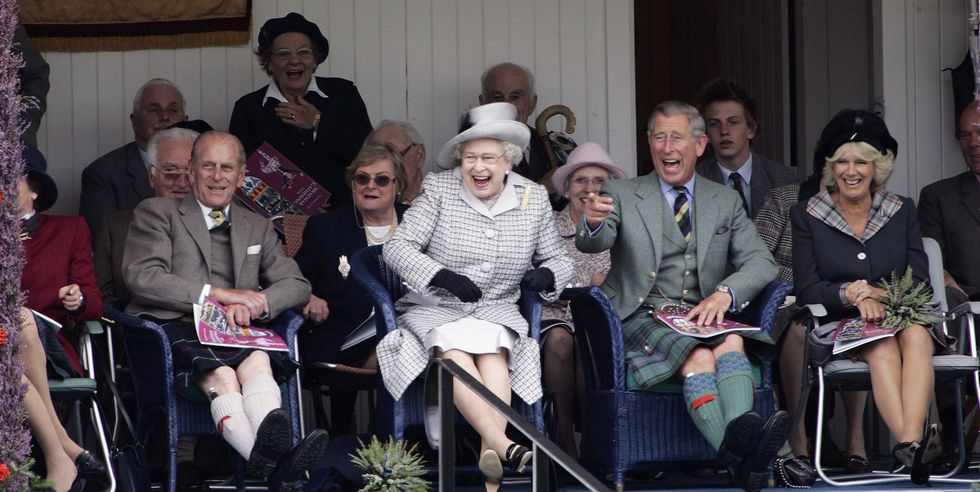 There are a lot of picture-perfect royal family moments that the members pose for that add to their photo profile. But, with the most prestigious people on the planet in kilts laughing together, we don't see enough of this side of the royal family, and it's a shame too. Not many images have the Brits showing this much bliss, and it would be refreshing to see them like this more often.
The British royals, as we mentioned, are an incredibly formal group of people who have a presentation and prestige to uphold. However, it's always nice to see them in some comedic moments on camera to show the world a different side of themselves. Which image is your favorite and which one do you think is the funniest?