Famous Actors Who Have Celebrity Relatives
It seems that entertainment talent runs in people's genes because several major Hollywood stars have relatives in the business. Some of them enter the same field, such as acting, but others venture into music, theater, and more. Most of Stellan Skargaard's children are actors you know as well. Katherine Waterston is the daughter of a veteran actor. Let's find out more!
JONAH HILL AND BEANIE FELDSTEIN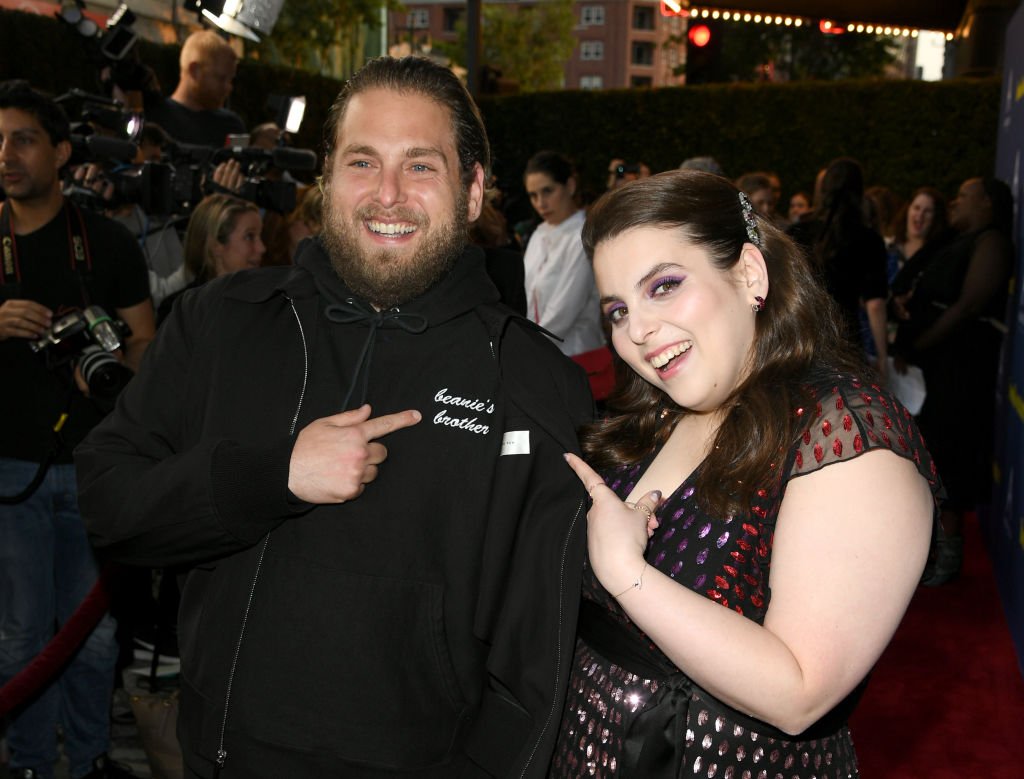 Jonah Hill became a huge sensation with teen films like 'Superbad.' But thanks to his amazing talent in movies such as 'Wolf of Wallstreet,' he is considered an important actor in the business. Meanwhile, his sister, Beanie Feldstein, is making her own name in the business with projects like 'Booksmart' and 'How to Build a Girl.' Due to their different last names, many fans did not know they were related.
DOLLY PARTON AND MILEY CYRUS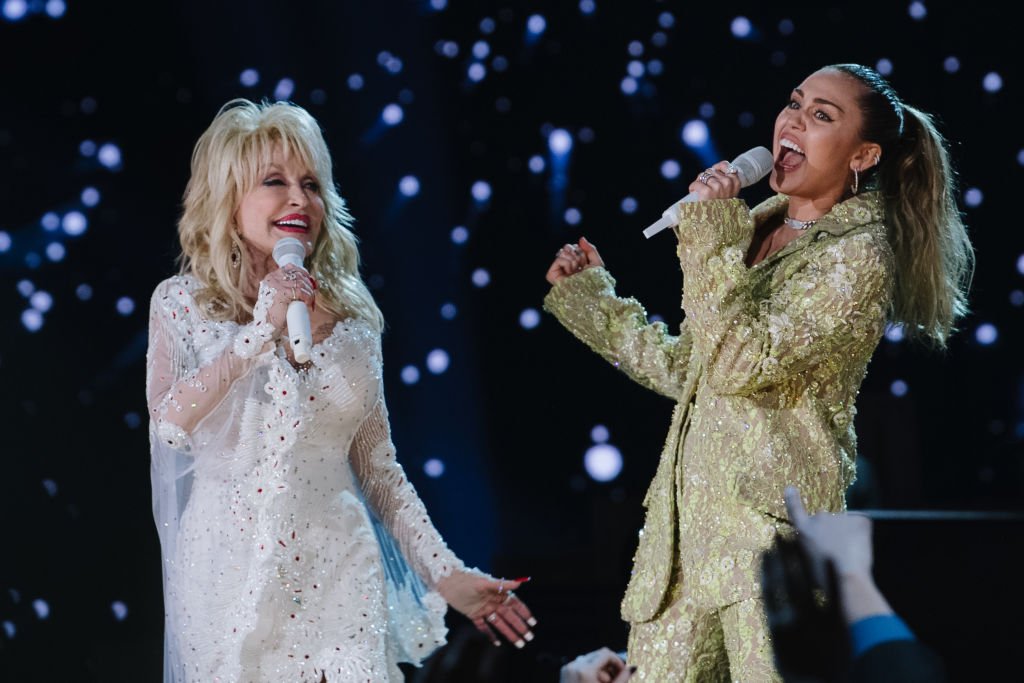 You might remember seeing Miley Cyrus and Dolly Parton performing together at the 61st Grammy Awards. Of course, other artists also joined them in the tribute to the 'Jolene' singer, but Cyrus was a special part of the evening because Parton is her godmother. Dolly and Billy Ray Cyrus have been friends for so long that it was only natural for her to be a godparent to his kid.
BARBRA STREISAND AND JOSH BROLIN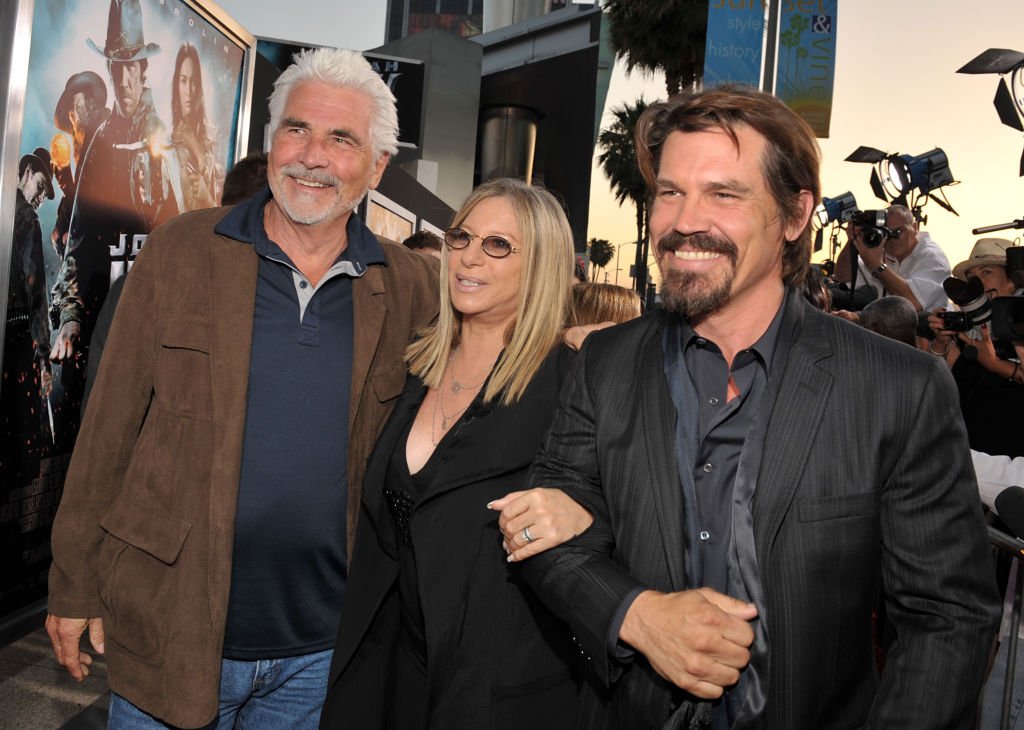 Barbra Streisand is a Hollywood legend, and most of her fans know that she has been with James Brolin since 1998. However, not that many people know that James' son is Josh Brolin, who recently played Thanos in the Marvel Cinematic Universe. Therefore, Streisand is his stepmother. It's pretty great when you gain famous relatives through marriage!
KATE BURTON AND RICHARD BURTON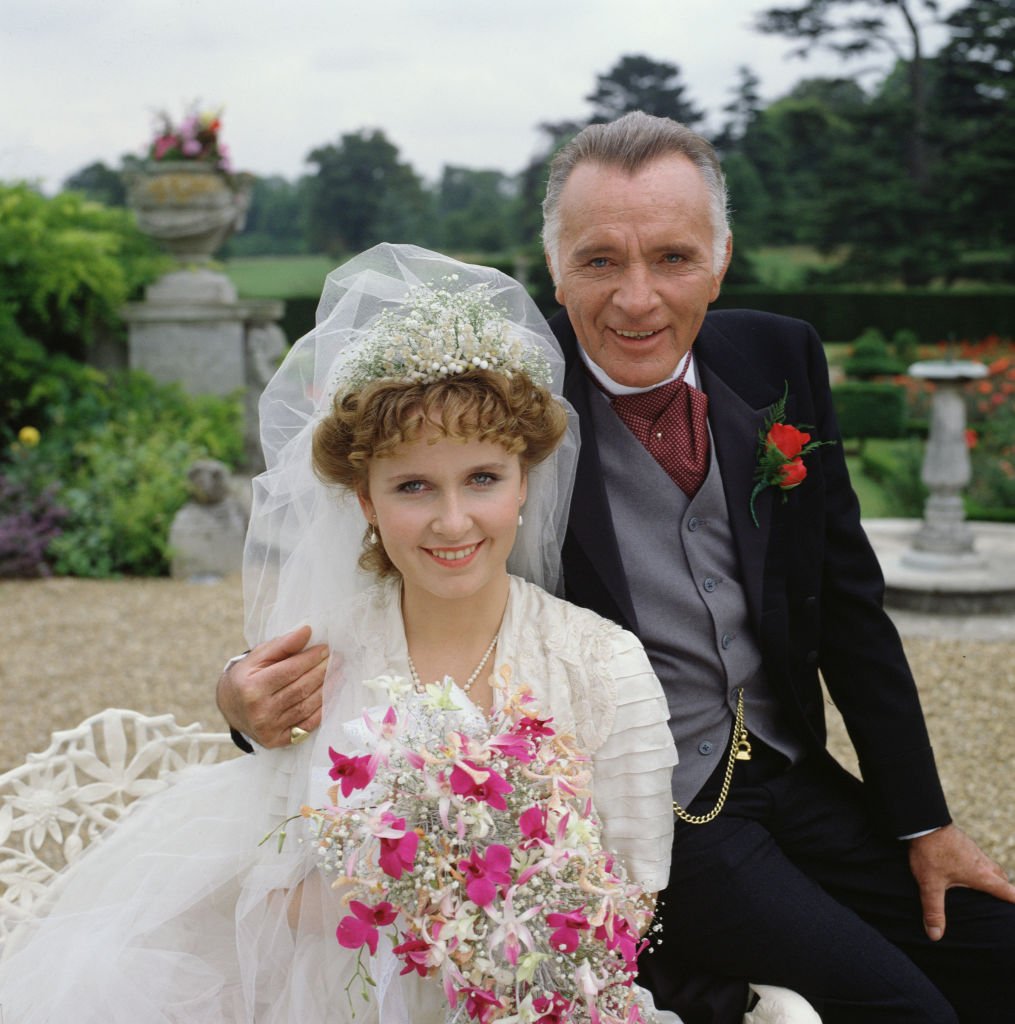 Kate Burton has appeared in several Shonda Rhimes series like 'Scandal' and 'Grey's Anatomy.' However, her father is almost a legend in Hollywood. Richard Burton is best known for the film 'Who's Afraid of Virginia Woolf' and for marrying Elizabeth Taylor twice. He worked alongside Taylor in 'Cleopatra.'
BERRY GORDY AND REDFOO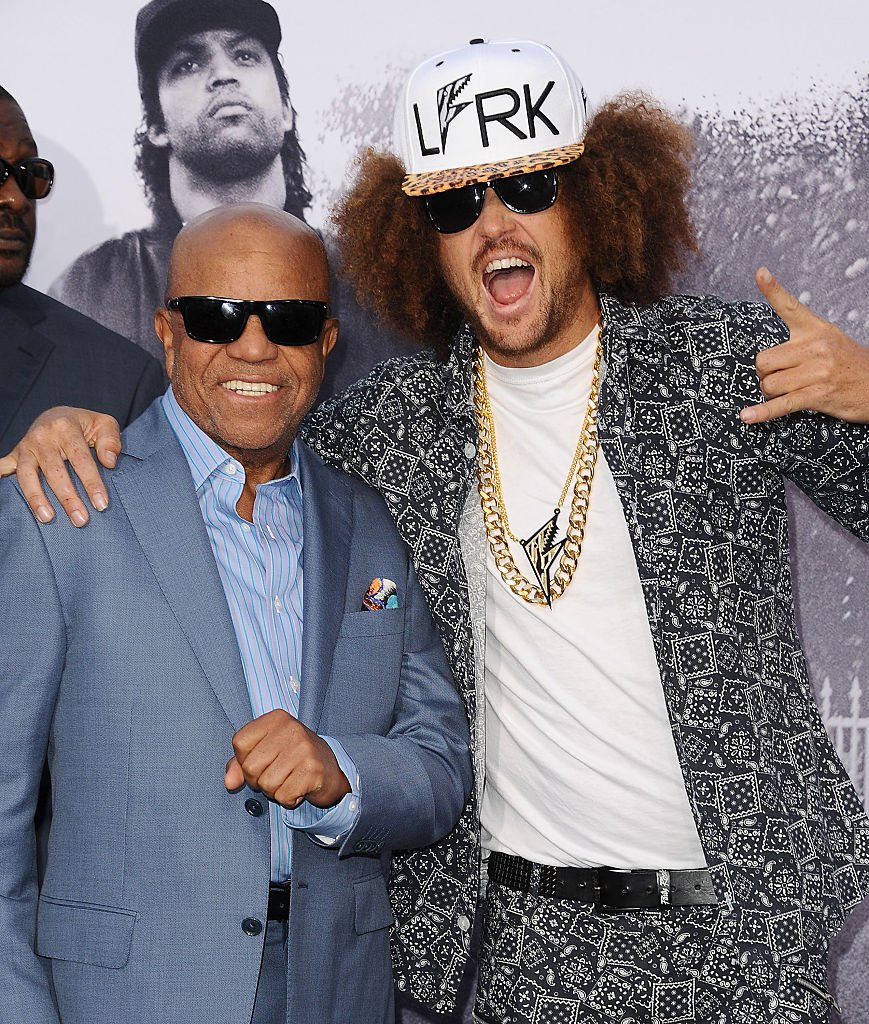 Berry Gordy is a major businessman in the music industry, as he founded the Motown record label. His son is Stefan Kendal Gordy, aka Redfoo from LMFAO, who went viral in the early 2010s with their songs 'Party Rock Anthem' and 'Sexy and I Know It.' It seems easier to become an artist with such an amazing connection, but it's still hard work.
LUDACRIS AND MONICA BROWN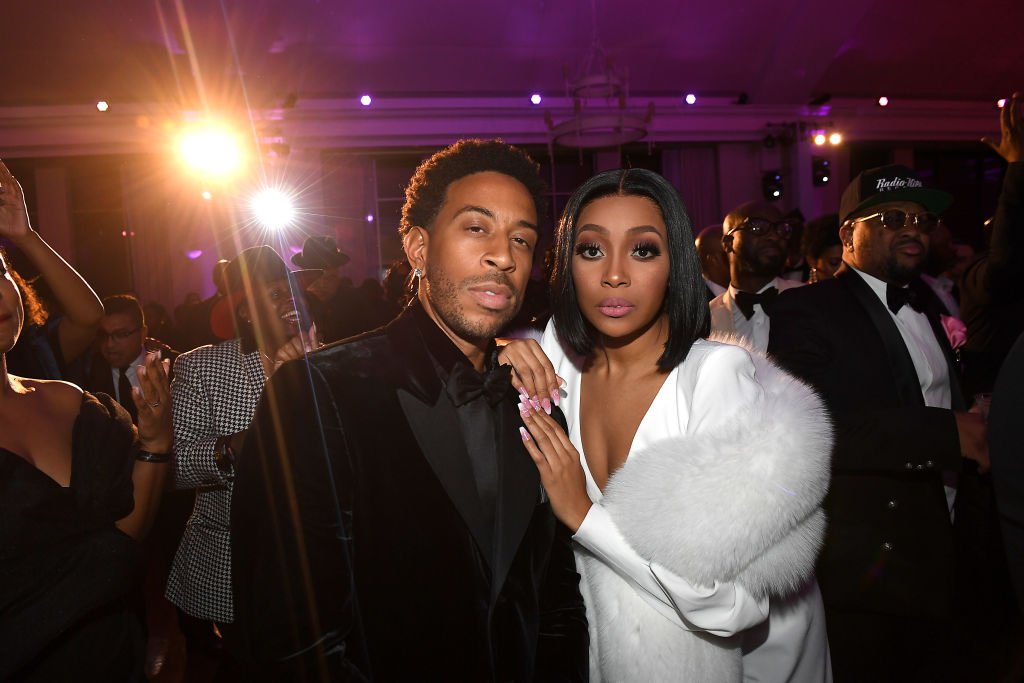 Christopher Bridges, better known as Ludacris, and Monica Brown are cousins. They were both born in Atlanta, and they are related thanks to Brown's stepfather, Reverend Edward Best, who is the rapper's uncle. You might also remember that they worked together on the 2015's song 'Ocean Skies.' Isn't it cool?
ALEXANDER SKARSGÅRD AND STELLAN SKARSGÅRD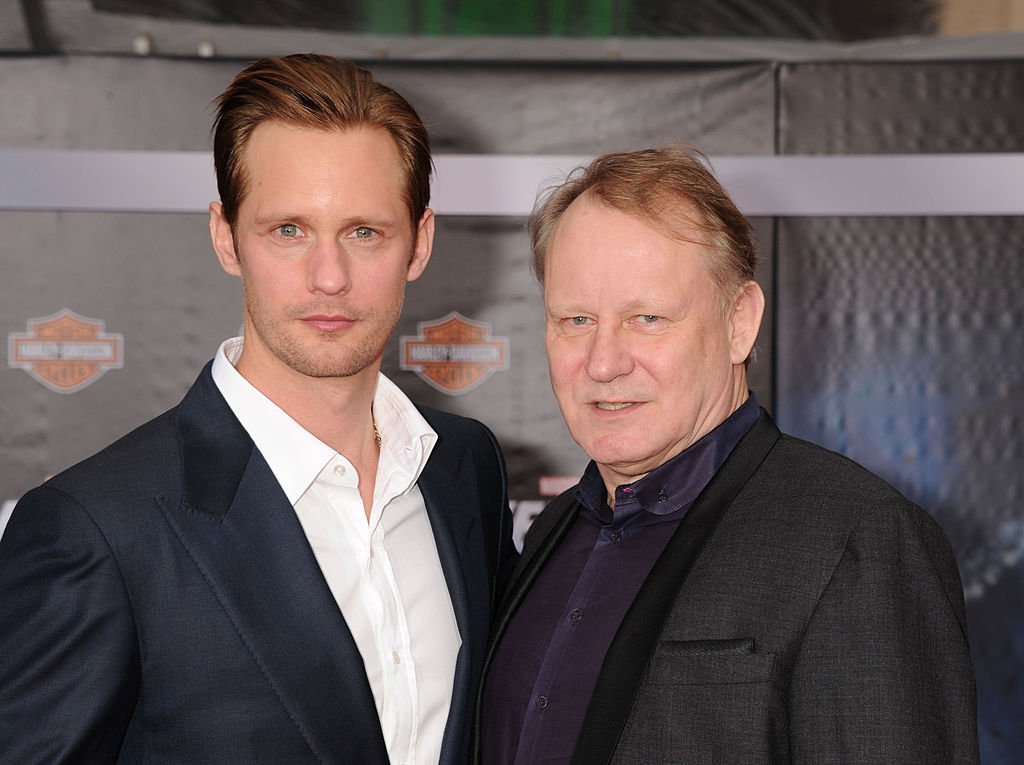 Stellan Skarsgård is a big name in Hollywood with many blockbuster movies such as 'Pirates of the Caribbean' and 'Mamma Mia'. You might also remember him from HBO's 'Chernobyl.' Meanwhile, his son Alexander is best known for HBO's 'True Blood.' Additionally, his other sons are also actors. Bill played Pennywise in 'IT,' while Gustaf was in 'Vikings' and Netflix's 'Cursed.'  
KIEFER SUTHERLAND AND SARAH SUTHERLAND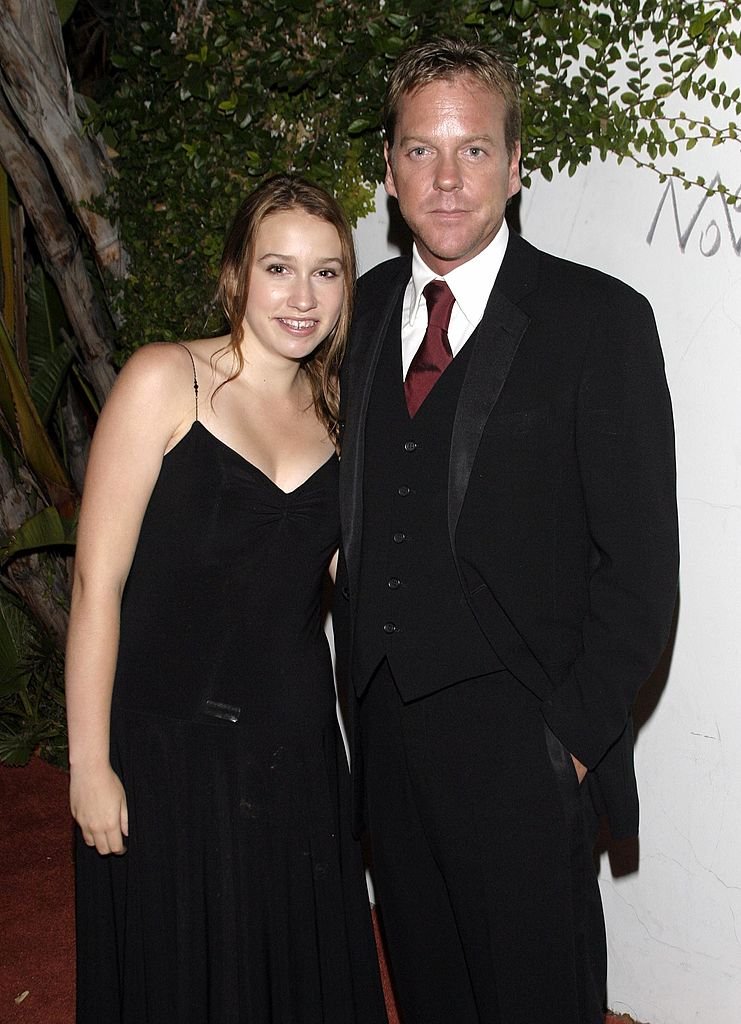 Most people are familiar with Kiefer Sutherland, especially due to his role in the series '24'.  Additionally, he is the son of Donald Sutherland, a legend in the acting business. It seems that talent is dominant in their genes because Kiefer's daughter, Sarah, is an actress as well. Most people remember her from 'Veep.'
OWEN WILSON, LUKE WILSON, AND ANDREW WILSON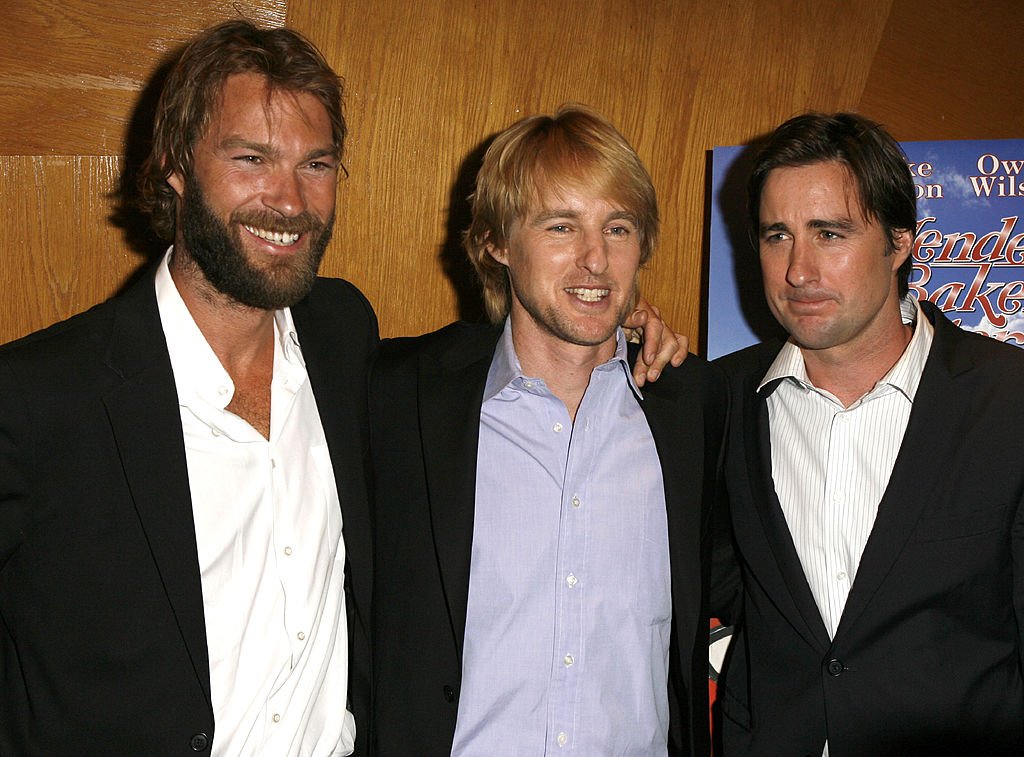 Anyone familiar with many 2000s movies knows that Luke and Owen are related. However, most fans don't know that they have a third sibling called Andrew. Despite not being as mainstream famous as his brothers, Andrew is a director and actor as well. In fact, the three of them worked in movies like 'Zoolander' and 'Hall Pass.'
WHITNEY HOUSTON AND DIONNE WARWICK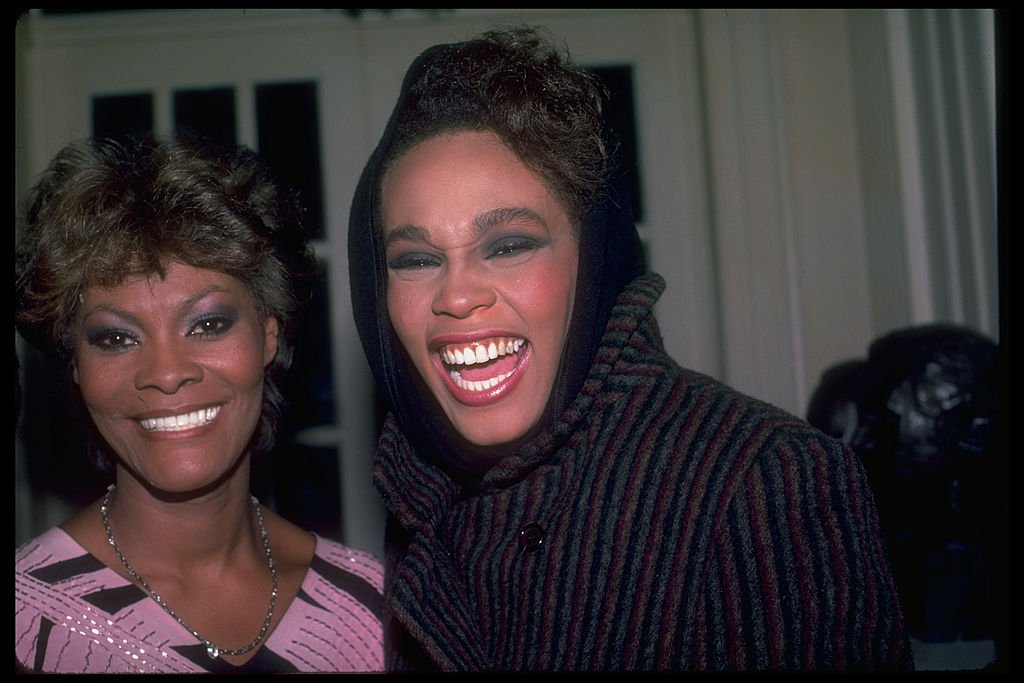 Whitney Houston was one of the greatest female singers the world will ever see, and everyone still misses her talent every day. That voice runs in their DNA as well because Dionne Warwick, a legendary artist, is her cousin. The singers performed several times together before Houston's untimely demise in 2012
NICOLAS CAGE AND SOFIA COPPOLA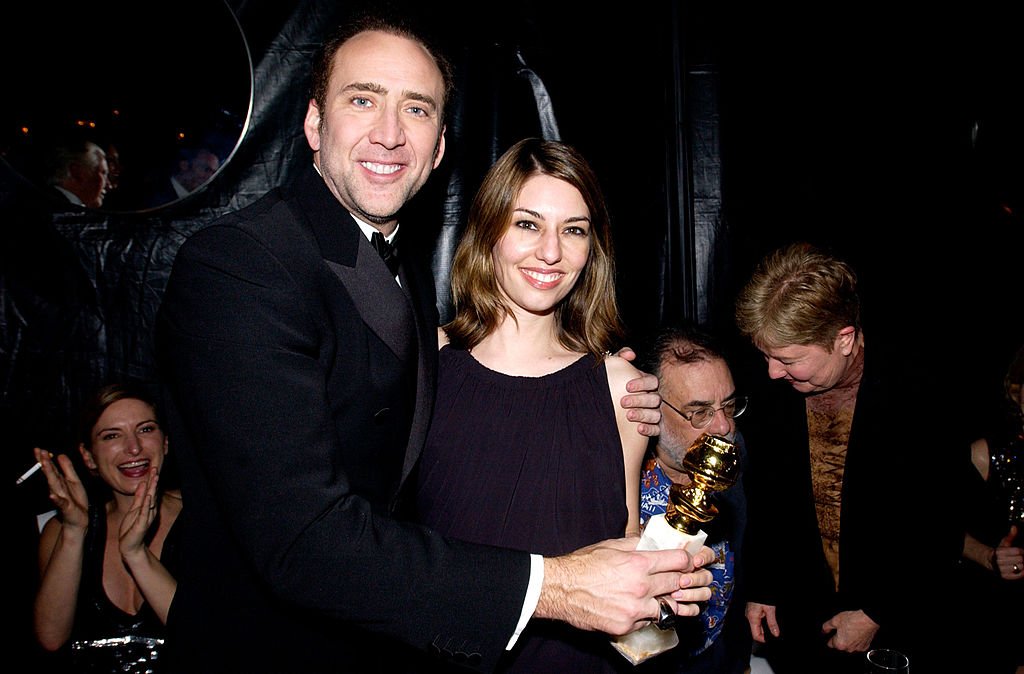 The Coppola family has a lot of members in Hollywood, and you might be surprised. Naturally, people know that Sofia Coppola is Francis Ford Coppola's daughter. However, most of them don't know that his brother, August Coppola, is Nicolas Cage's father. Therefore, Cage and Sofia are cousins. Additionally, Jason Schwartzman is their cousin as well due to Talia Shire, Francis' sister.
ZOË KRAVITZ AND AL ROKER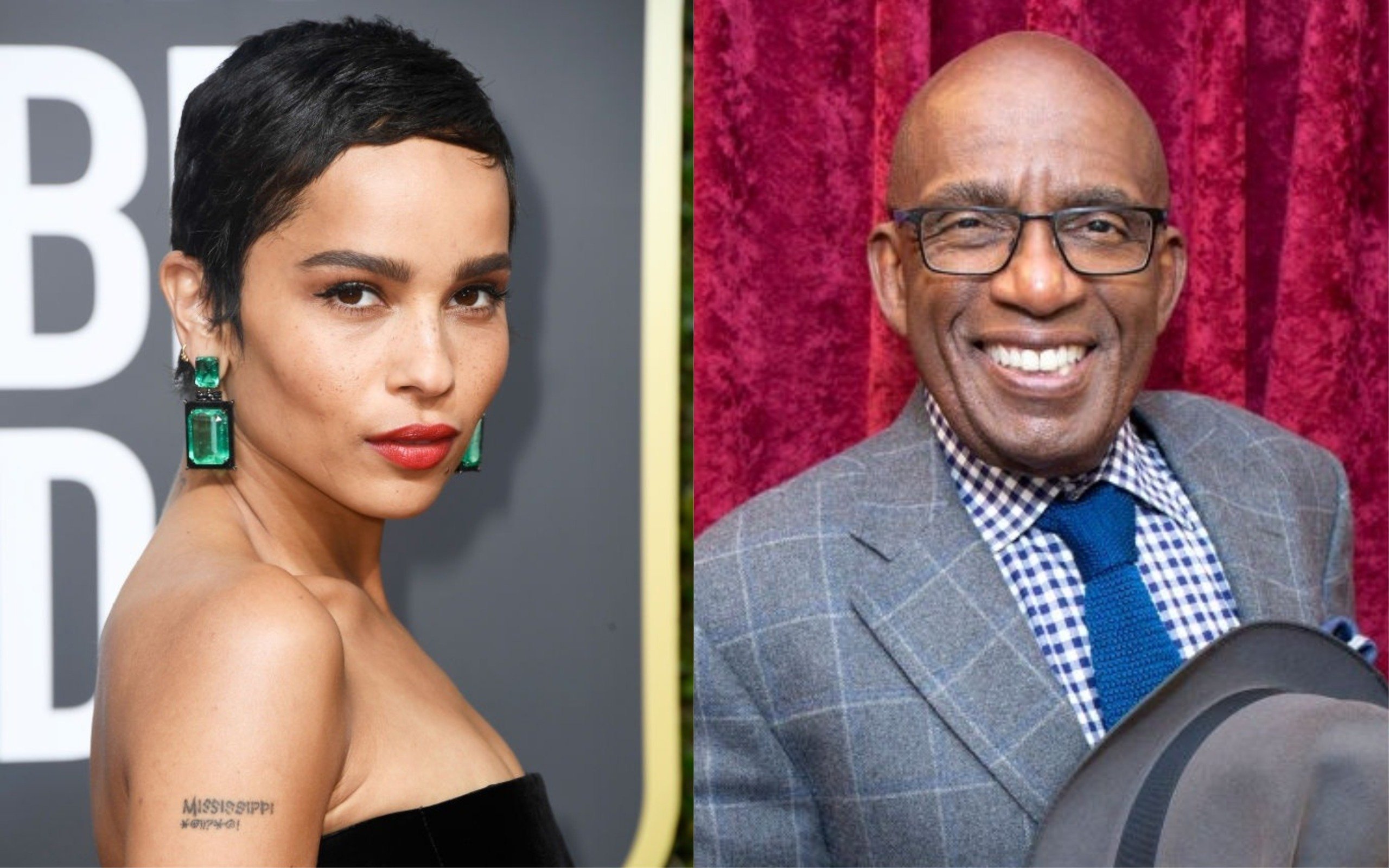 Due to her last name, you can probably guess that Zoë is Lenny Kravitz's daughter. Her mother is actress Lisa Bonet, which also means that she is Jason Momoa's stepdaughter. But that's not all! The 'Big Little Lies' star's grandmother was Roxy Roker. Therefore, she is related to Al Roker, the famous TV personality.
KATHERINE WATERSTON AND SAM WATERSTON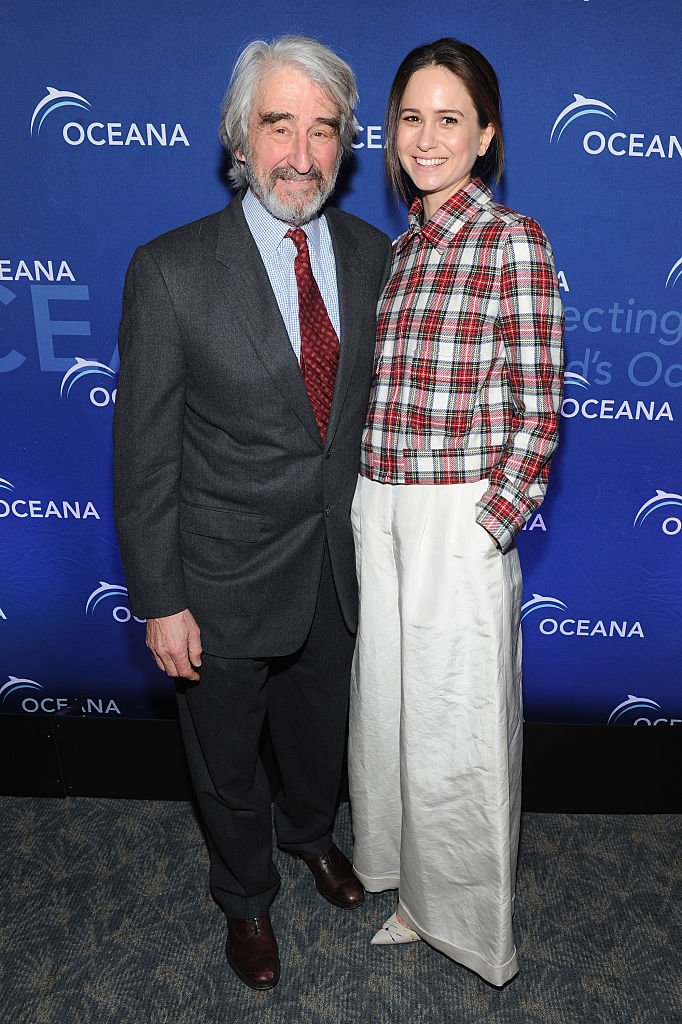 You might remember Katherine Waterston best from her role in the 'Fantastic Beasts' franchise. However, many people know her as Sam Waterston's daughter. Waterston is a legendary actor in Hollywood with credits in 'Law & Order,' 'Grace & Frankie,' 'Capricorn One,' 'The Killing Fields', and countless others.
GWYNETH PALTROW AND KATHERINE MOENNIG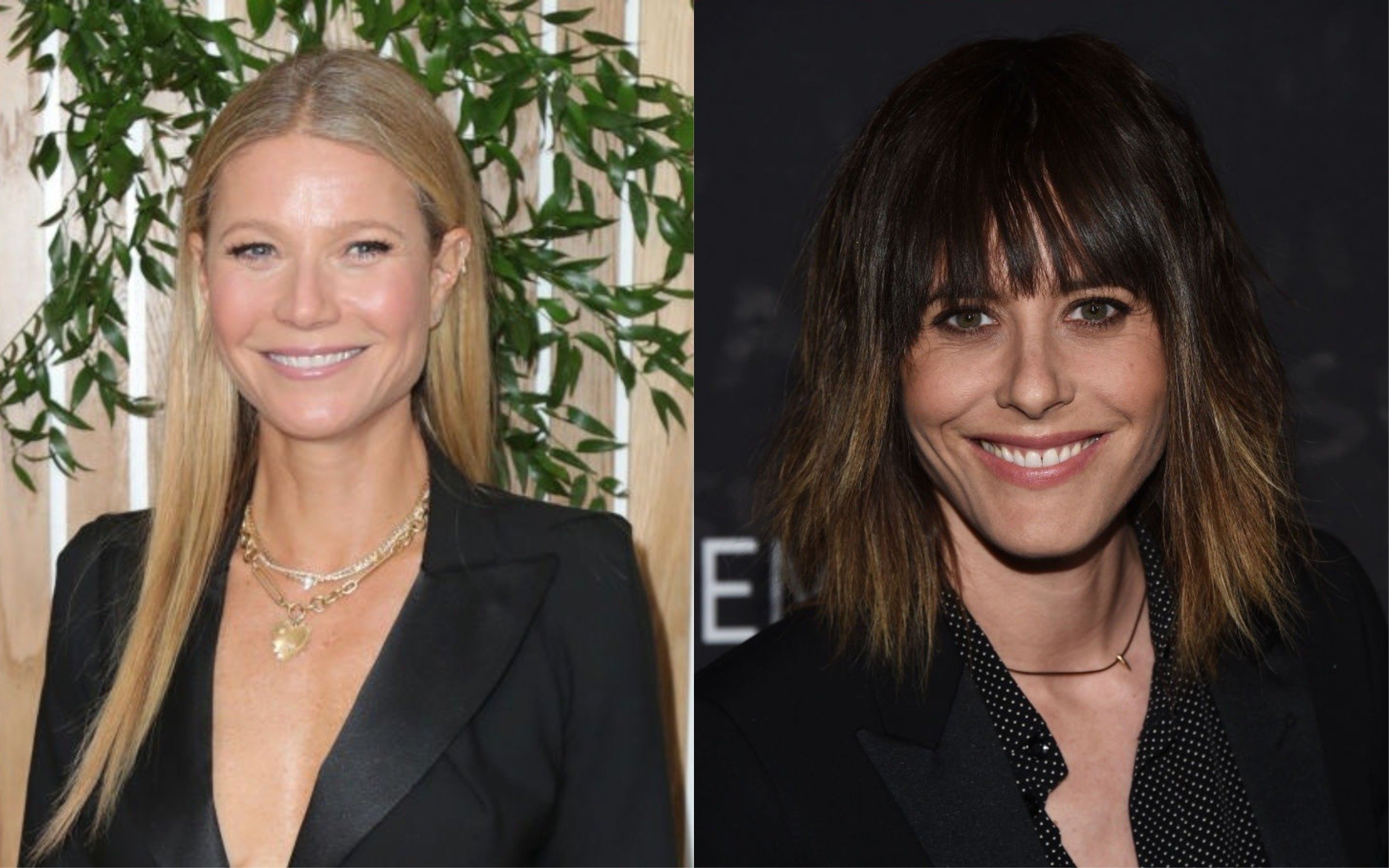 It's not a secret that Gwyneth Paltrow's mother is actress Blythe Danner. However, Danner's niece is Katherine Moennig, which makes them cousins. Interestingly, the actress is almost the complete opposite of Paltrow and loves that. "We're totally different people. We look very different, too. No one's judging me solely on the fact that I am her cousin," she said.
QUINCY JONES AND RASHIDA JONES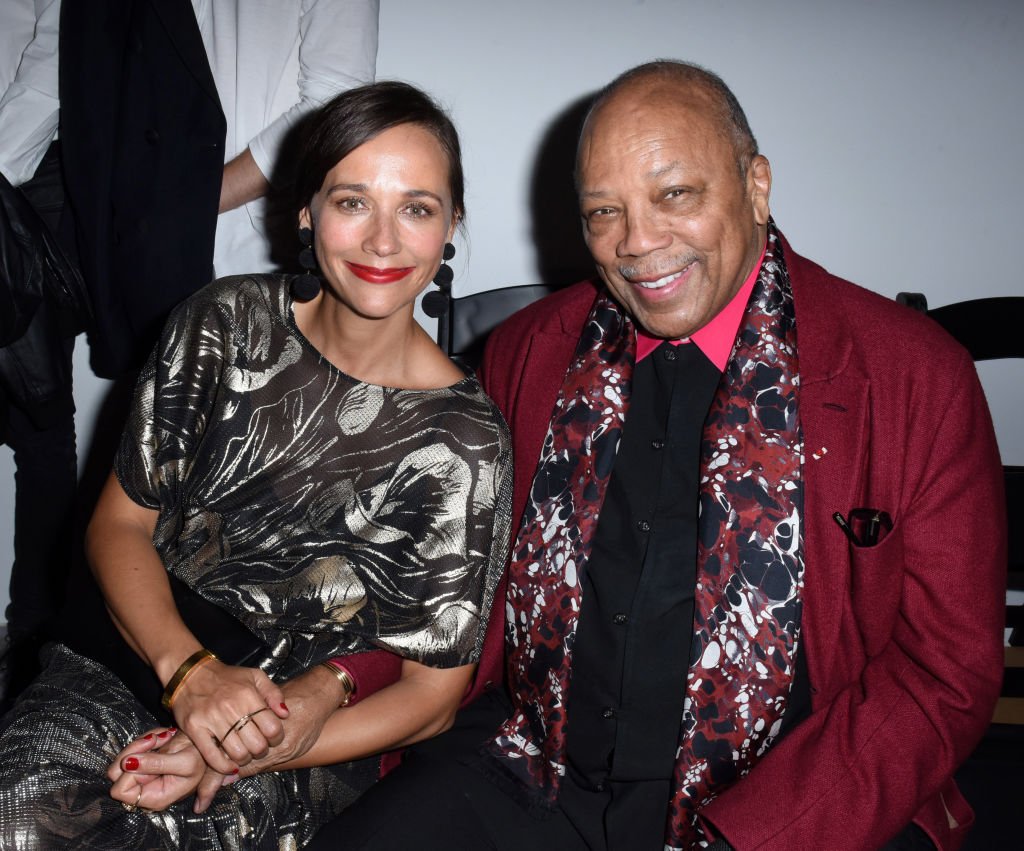 It's easier to tell when artists are related if they have the same last name (although there are exceptions for common names). In this case, however, Rashida Jones from 'Black AF' is the daughter of Quincy Jones, the big-time music producer. Additionally, her mother is Peggy Lipton from 'Mod Squad.' Furthermore, Rashida recently directed 'Quincy,' a Netflix documentary about her father.
Connections are important in the entertainment business, and it seems that having relatives in Hollywood can help get you started. Let us know which familial relation was the most surprising. If you liked this article, share it with your friends that love stars. See you next time!