The Most Popular Hairstyle From The Year You Were Born
Hairstyles go hand and hand with fashion trends when it comes to defining what an era was like and what it was all about. And every year, there's one defining hairstyle that takes over that causes a craze and an ongoing sensation that people feverishly follow. Each hairstyle is different from the next, and depending on how old you may be, here are some of the most popular hairstyles that were everywhere the year that you were born.
1970: Long and Center-Parted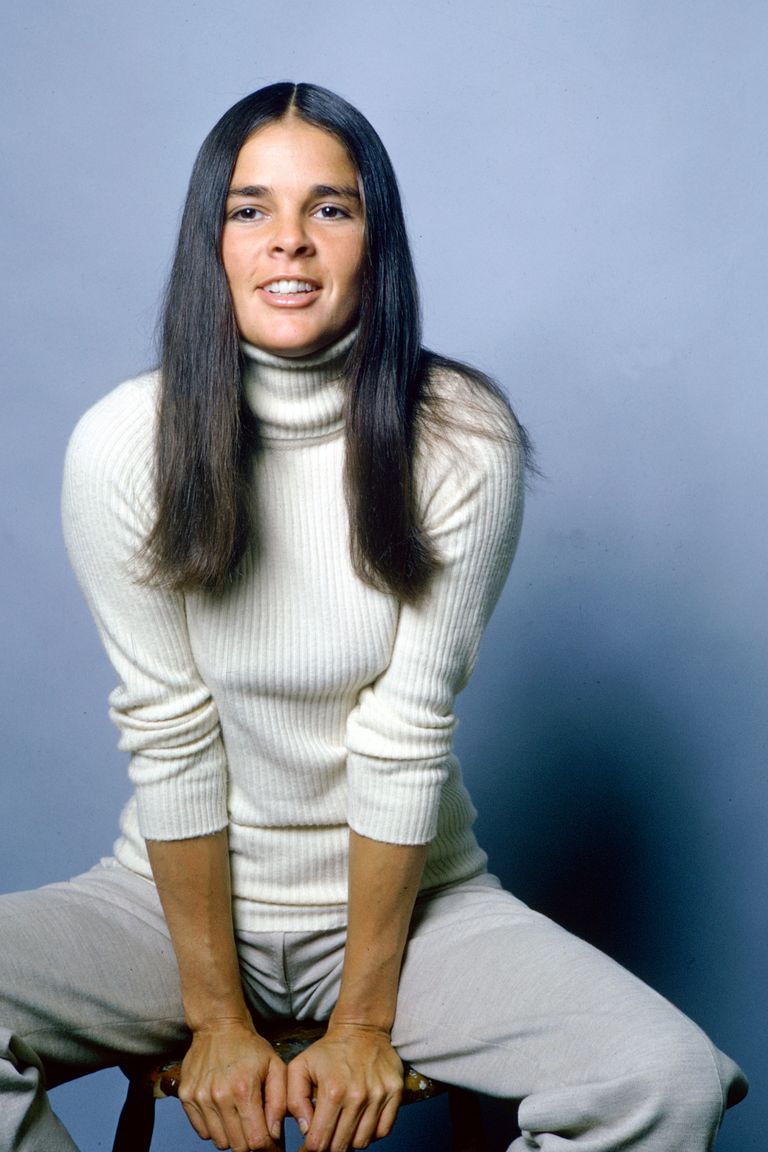 The long parted look was far more famous when it came to the hipster demographic that, like their life, was as simple and laid back as the hair that they proudly rocked. When Love Story starring Ali MacGraw and Ryan O'Neal became the box office of the year, women started rocking that same straight center-parted style that has still lived on decades later.
1971: The Shag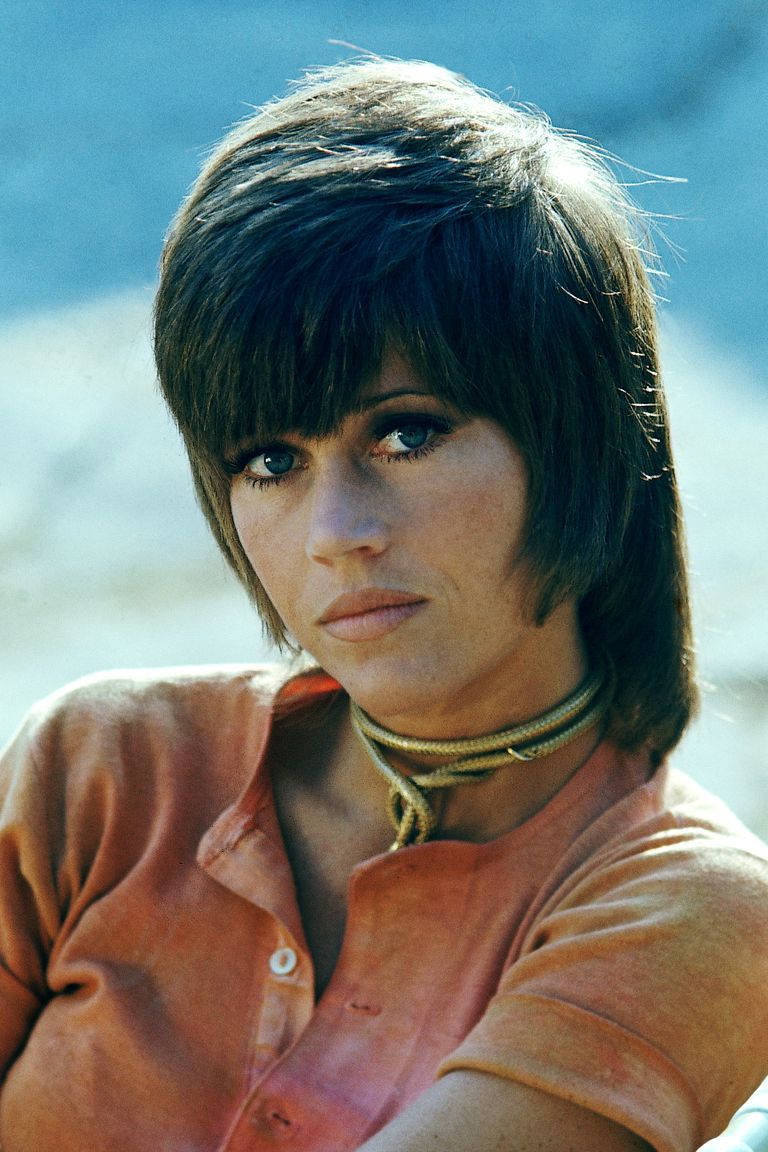 After hairstylist Paul McGregor cut Jane Fonda's hair into this funky short-and-long style for the 1971's Klute, women began requesting their hairdressers and stylists for this unisex look that took the world by a stylish storm. Fonda was a maverick in fashion and funk, and when the world saw her on the screen, everyone wanted the same style as her with immediate effect.
1972: Afro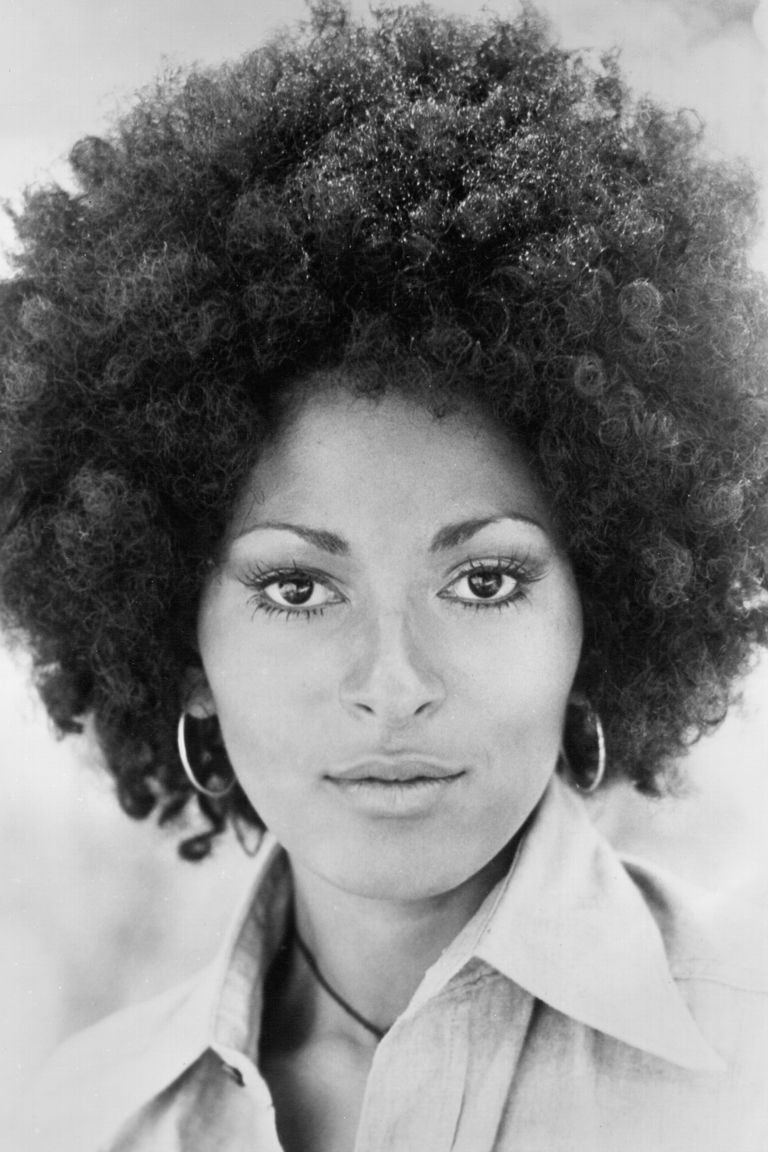 Not many hairstyles, if any, are a statement of a fashion and a political stance all in one, and none were made for African-Americans of any gender could proudly rock and be proud of. As more black women began wearing their hair in natural styles (as opposed to relaxed or wig-covered), Pam Grier stepped up in her gorgeous curls and became one of the decade's most iconic looks that still has a place in society today.
1973: Cornrows
Iconic actress Cicely Tyson is many things amongst being one of the most brilliant and necessary screen legends of our time. But, beyond being a phenomenal figure of film and television, she was also an inspiration of beauty and boldness in the way she conquered in cornrows for her role in Sounder. She essentially ushered the braided style into pop culture, giving black women another thing to praise her for.
1974: Loose Waves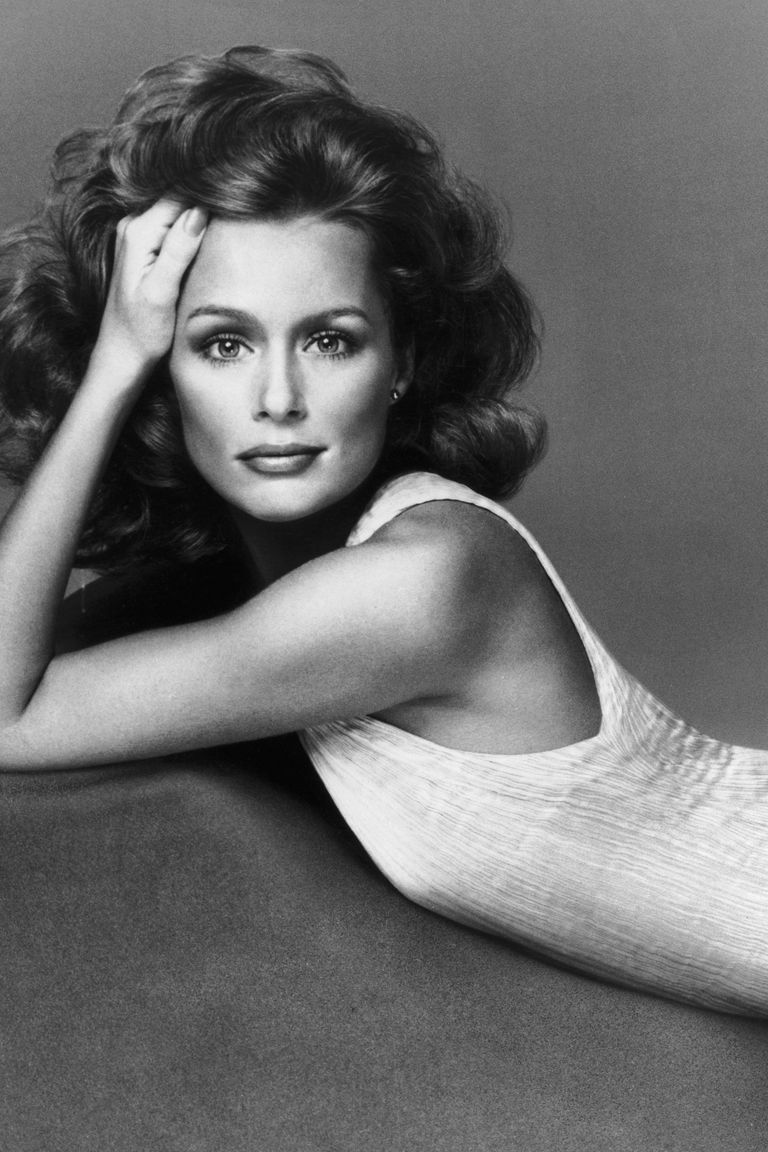 As one of the decade's most recognized models, Lauren Hutton's glamorous waves made an already gorgeous woman even more glowing. The wavy locks were iconic and immortalized in the 1970s, and made the trendiest decade still desirable all these years later.
1975: Voluminous Curls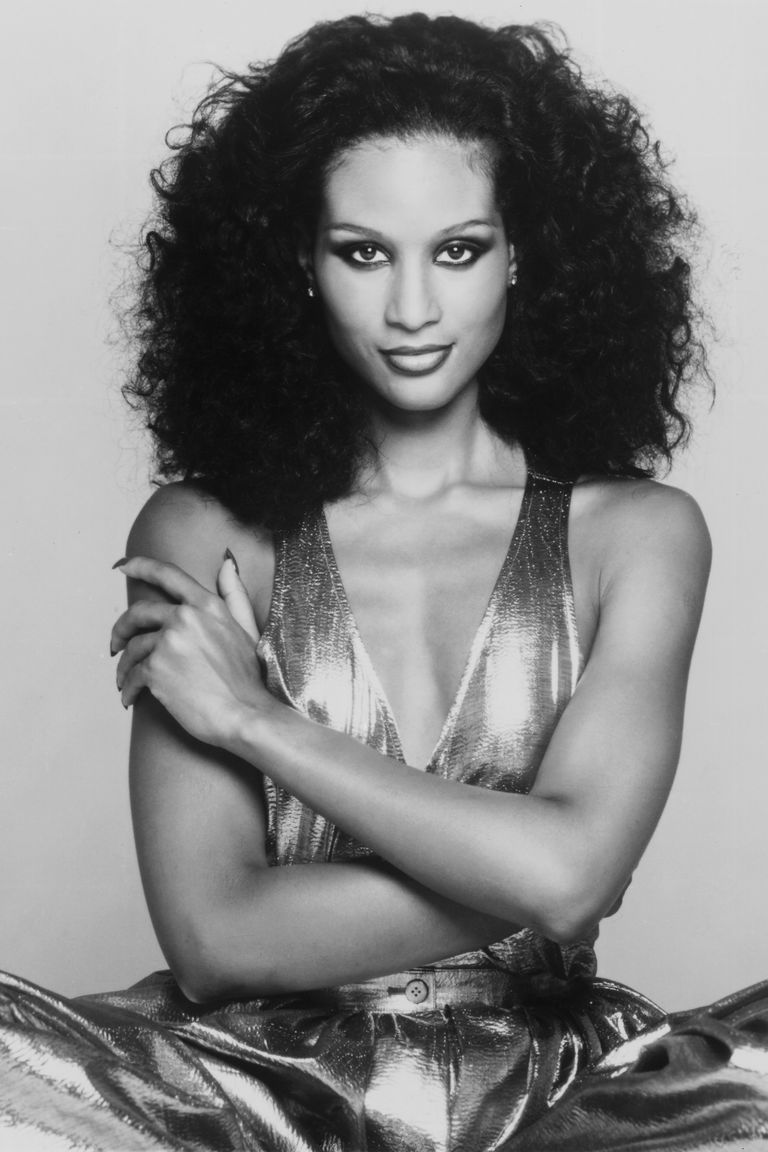 The voluminous curled look was iconic in a time that was full of life and vigor that needed the style to match it. While some women preferred defined waves, many women desired a curlier and more voluminous style like that of supermodel Beverly Johnson. 1975 was head over heels in love with the look, but it was Johnson's essence that made them look so desirable all those decades ago.
1976: Wedge Haircut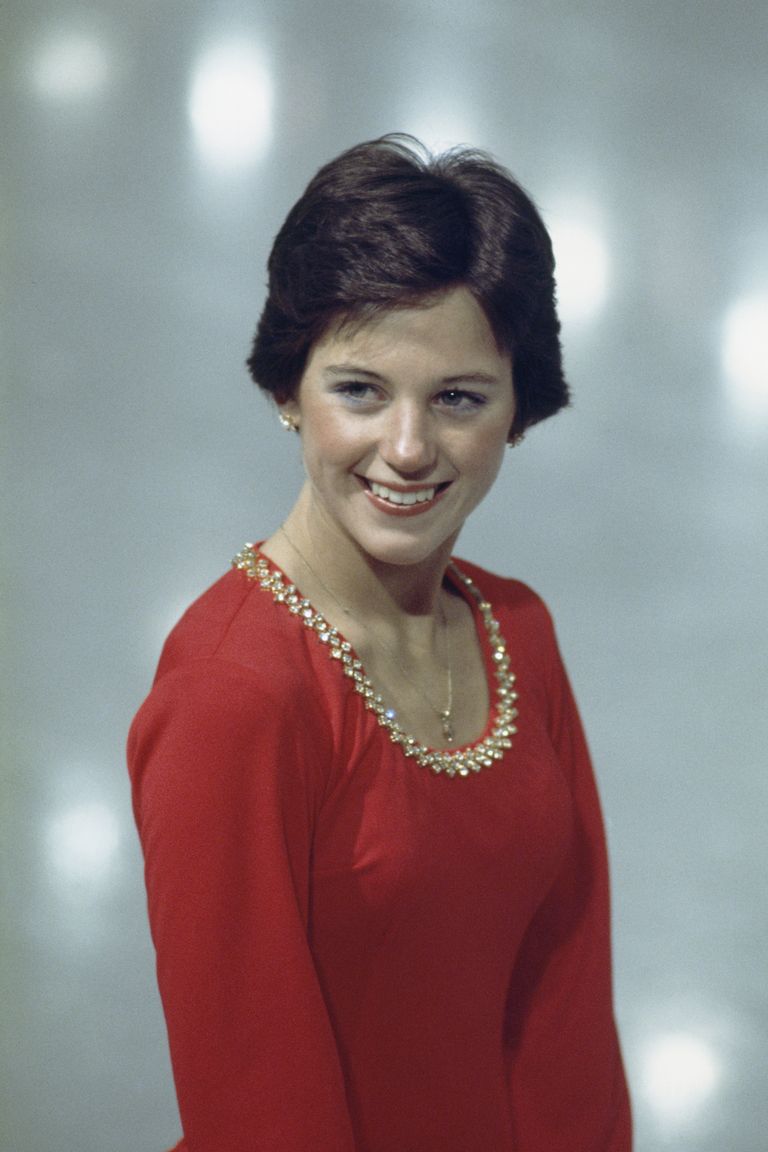 The wedge was about as clean as any popular hairstyle that you'll ever see. Why several people followed this trend comes down to the person that made it so famous. The style had a distinct design as it featured a triangular silhouette that cut off right around the ears. It was further popularized by Olympic figure skater Dorothy Hamill after winning the gold medal in 1976, and made fans out of spectators who adored her and her iconic hair on the ice rink.
1977: Bleach Blonde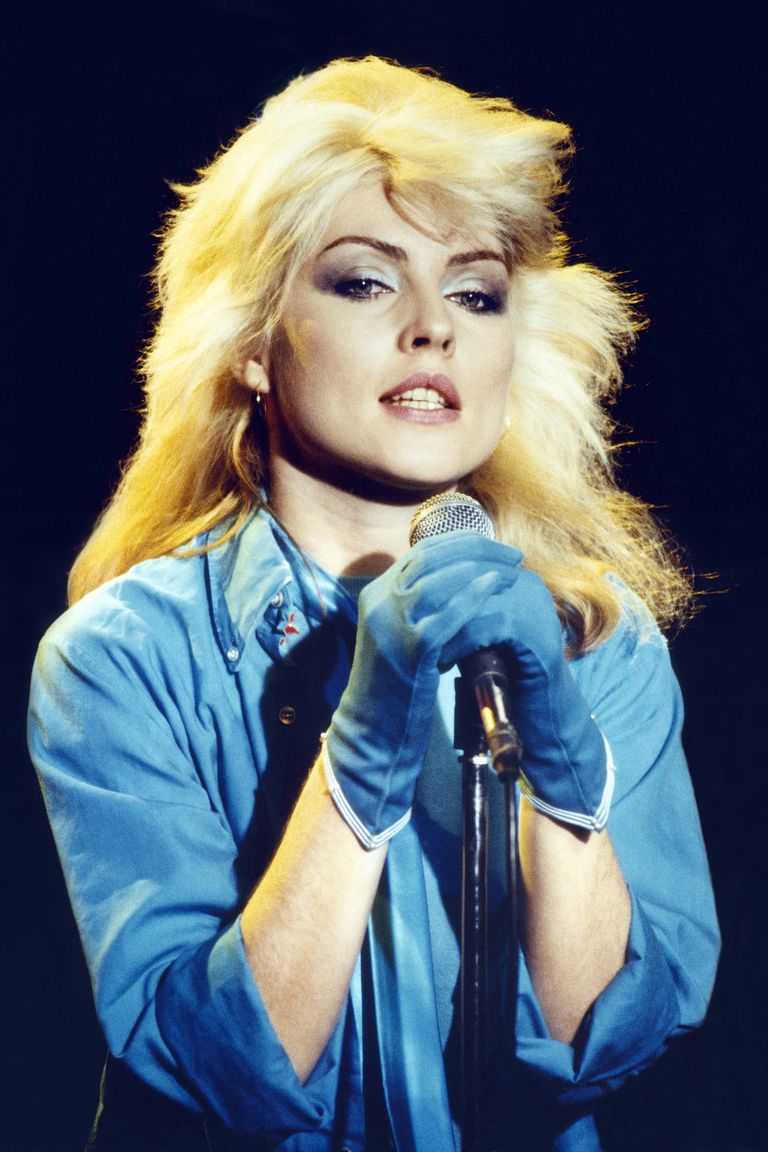 This blond hair was more than a trend, it was a historic reset in the hairstyle department that changed the trajectory of the hair trend for the future. No look speaks more volumes about an era quite like the punky hairstyle that stormed the mainstream. Blondie singer Debbie Harry rocked a shaggy, bleached/platinum look that everyone loved and mimicked for its marvelous appearance.
1978: Farrah Waves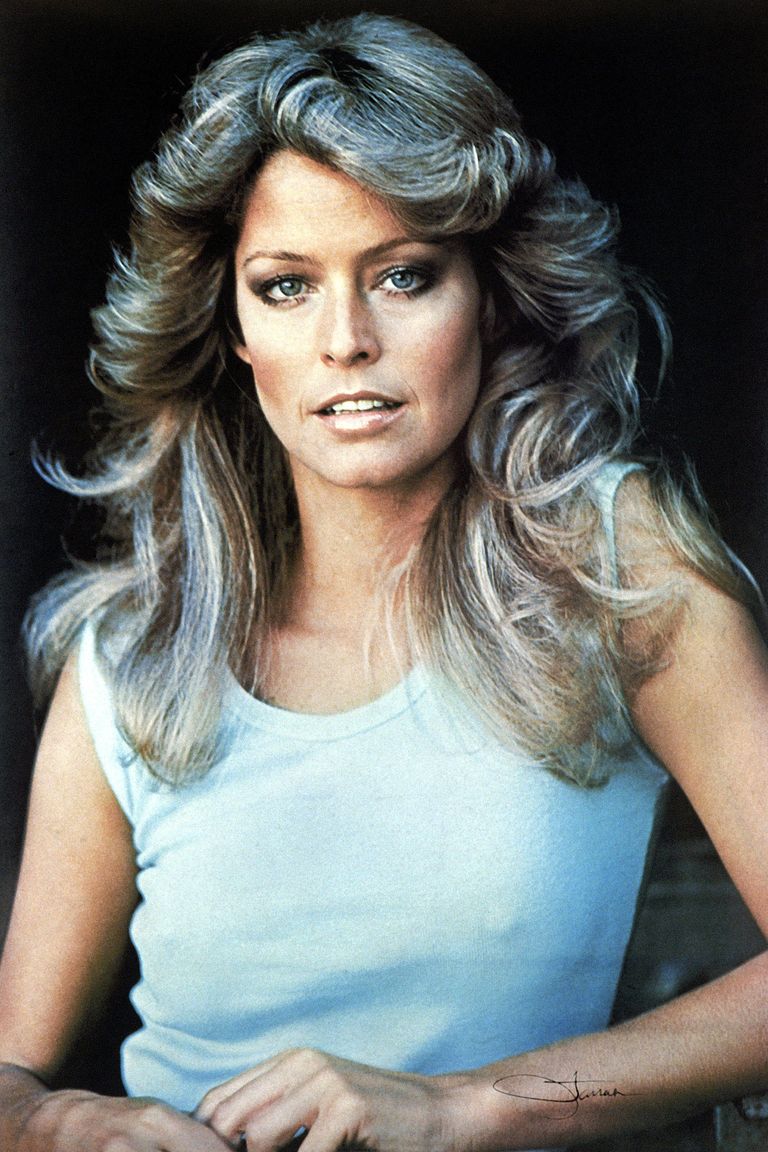 Farrah Fawcett was iconic for more reasons than we can ever be able to count, and it was more than the record-breaking red swimsuit shoot that made the world fall in love with her. But Fawcett was a beloved sweetheart that unintentionally started trends that went viral, and that started with the blonde hair that she rocked so flawlessly. It was the Charlie's Angels curls that inspired countless women to highlight their own locks and blow it out into full, sweeping waves.
1979: Spiky Punk Hair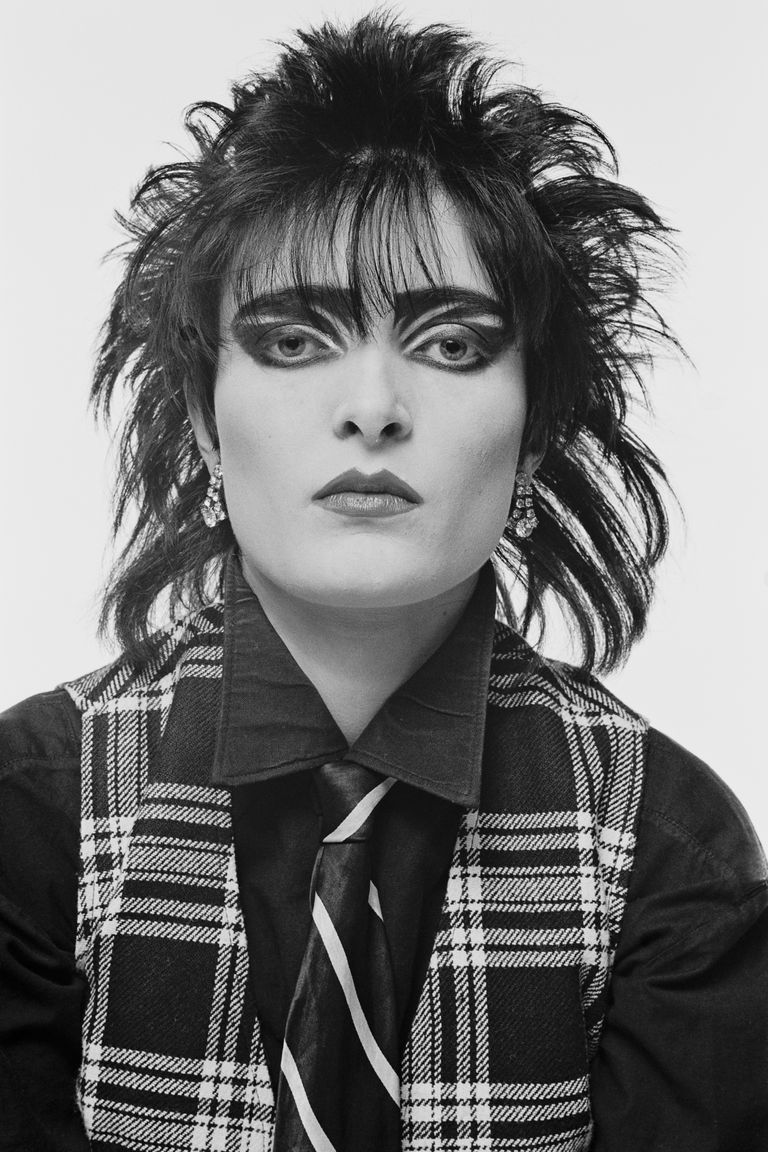 The Spike hairstyle was a wild and untamed moment in time, that was as rebellious as it was raucous. Spikes lasted longer than anyone had anticipated, and you can't say that for a lot of hairstyles that came into the game. The punk look was popularized by musician Siouxsie Sioux and her goth-meets-punk style brought wispy, all-over-the-place hair into the forefront of famed and followed hair do's. 
1980: Edgy Shag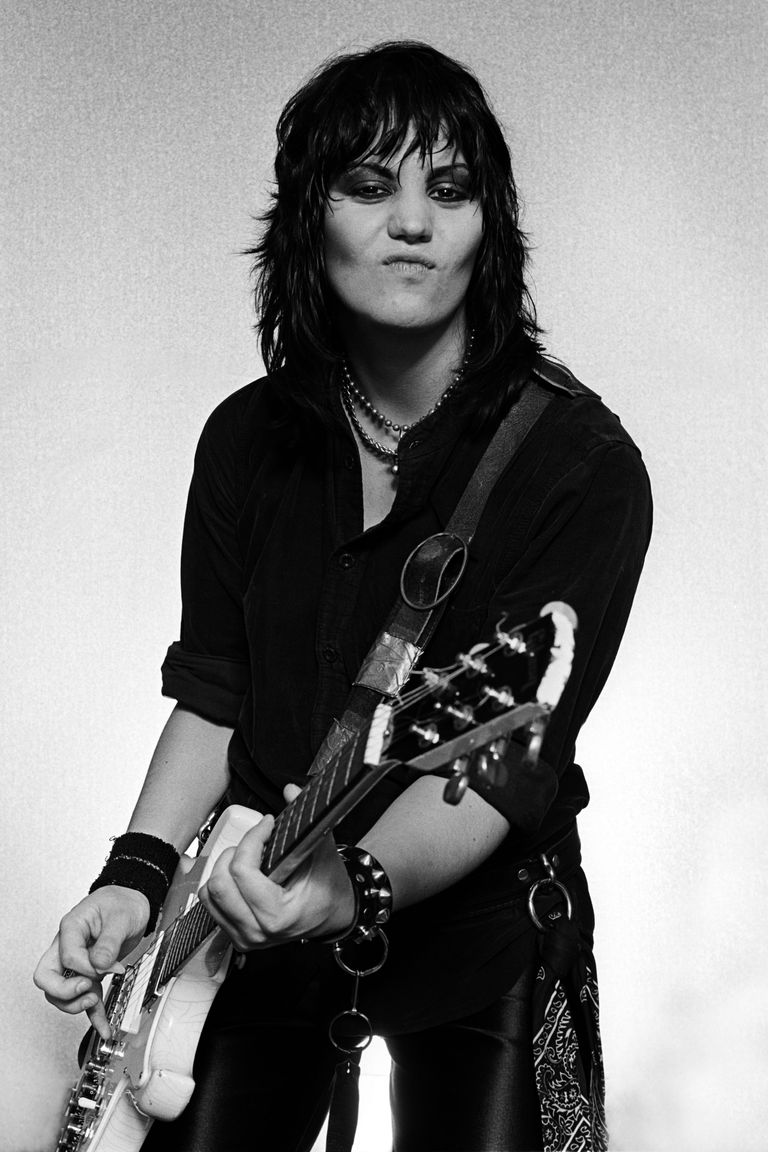 The 80s ushered in the iconic shag look which was the direct opposite of the spiky punk hair that capped off the 70s in sensational if not partly scary style. The laid down semi-long dark locks were perfect for the rock-out era that allowed listeners to aggressively rock their heads to the music that defined the 80s and their lives. It was Joan Jett's long, razored style that made it an electrifying trend that all men and women could pull off perfectly.
1981: Topknot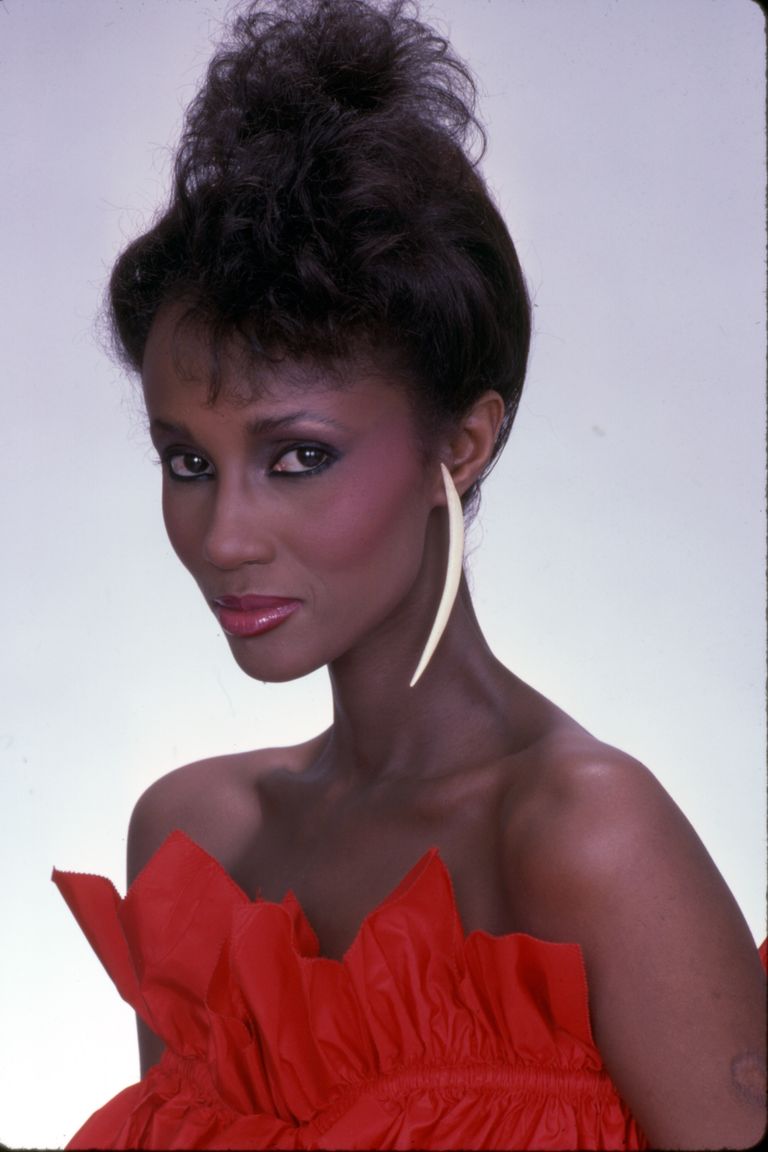 Not many hairstyles can pull off style with this much simplicity that it takes over for an entire year. Actresses and models like Iman helped bring this style to the beauty sphere. The top-notch topknot look made beauty look incredibly easy and elegant, and was an excellent addition in what the 80s was going to be all about.
1982: Asymmetrical Updo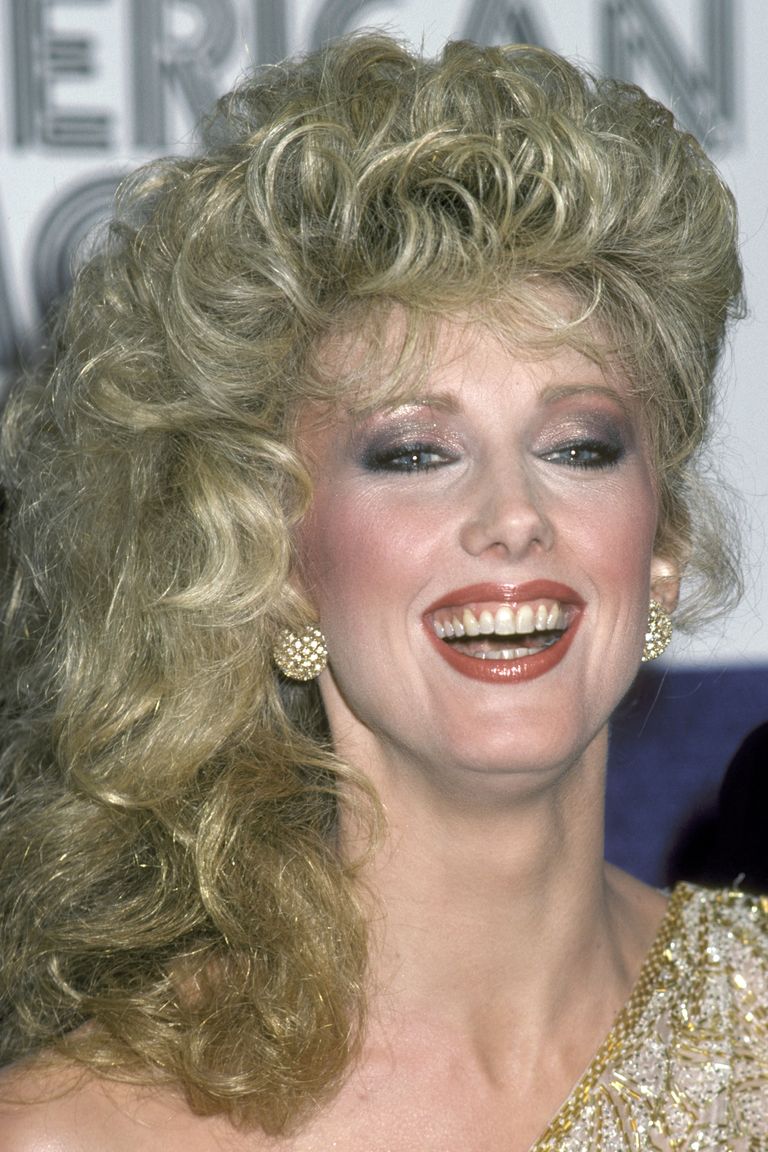 The 80s were also a time when the more dramatic a hairstyle was, the more extravagant the and accepted the overall look will be. If you hail from the 80s, you had to have had a gloriously unbalanced hairstyle that competed with equally glorious hairstyles in any room that demanded attention from anyone in the vicinity.
1983: Girl-Next-Door Hair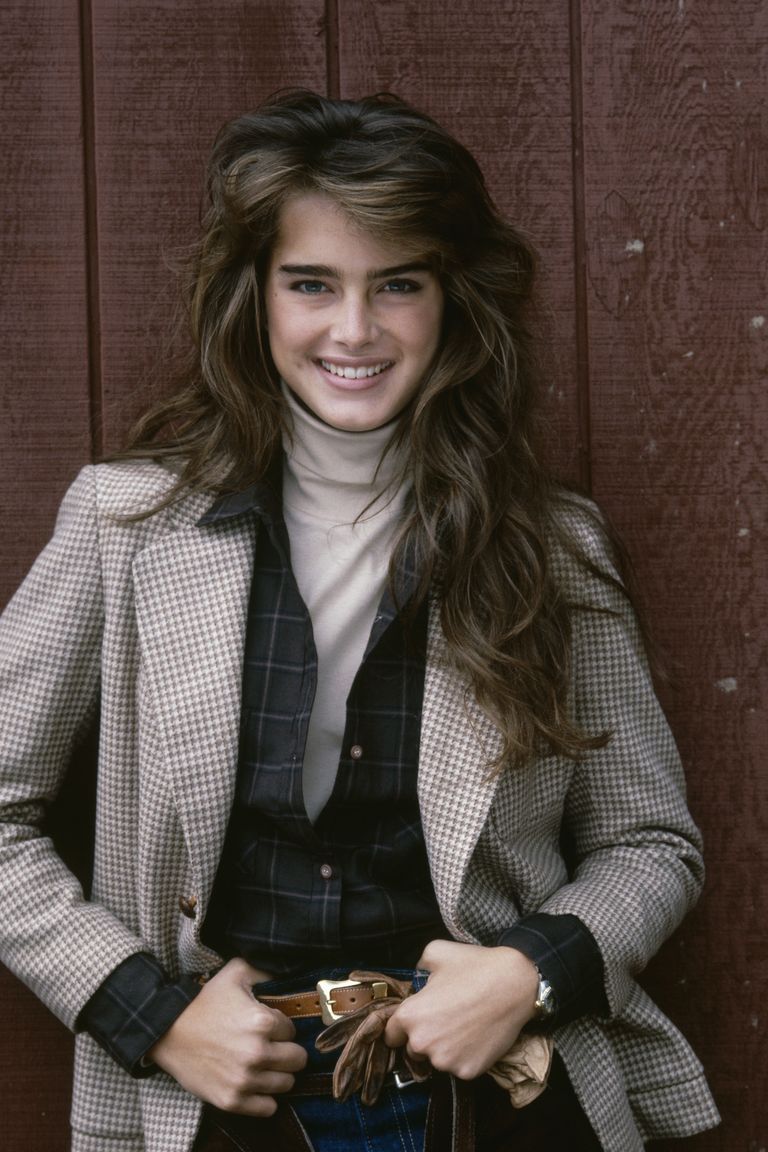 The world gravitated to whatever Brooke Shields did the moment the world fell in love with her in the 80s. Highly regarded as one of the most beautiful women to ever grace Hollywood, it's a no-brainer that she had the world at her feet and a world that also wanted to have hair like hers. The pretty 'girl next door' look with long locks that she endorsed was more than a trend, it was a tradition that never let up. And when Shields took to the style, everyone followed suit in 1983. Because Brooke wore it, the least the rest of the women of the world could do was try to mimic her hair if they couldn't be as beautiful as she was, and still is.
1984: The Mullet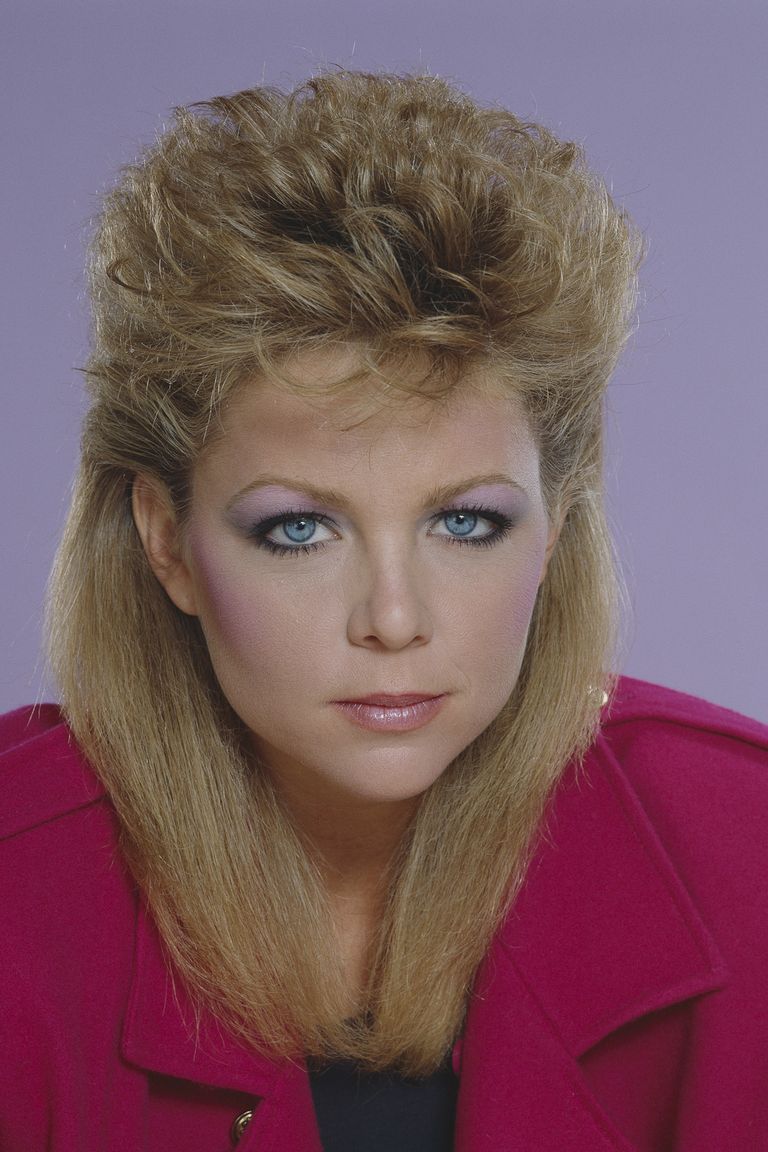 It's arguably the most iconic hairstyle of, not just of the 80s, but of all time, and that's with ridiculous reason. From its mix of aesthetic and absurdity, the mullet was a moment in the 80s that was as strange as it was stylish. It took country music by storm and swept up the continent as a whole too.
1985: Wrapped Up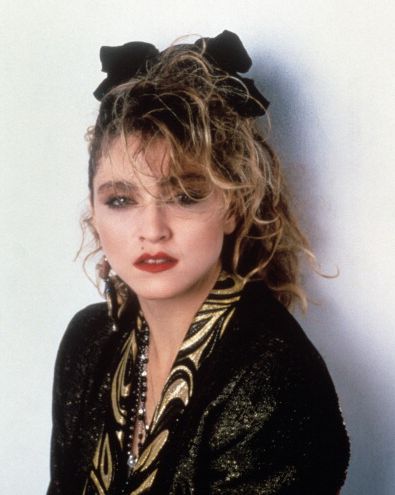 Madonna was the walking zeitgeist of the 80s and the 90s, and a lot of sensations drew the template from her. Unapologetic and uncompromising, Madonna was the blueprint that many people followed, and when Madonna dawned the wrapped up hairstyle, her fandom and the rest of the world followed feverishly to keep up with. Not many could, though.
1986: Crimped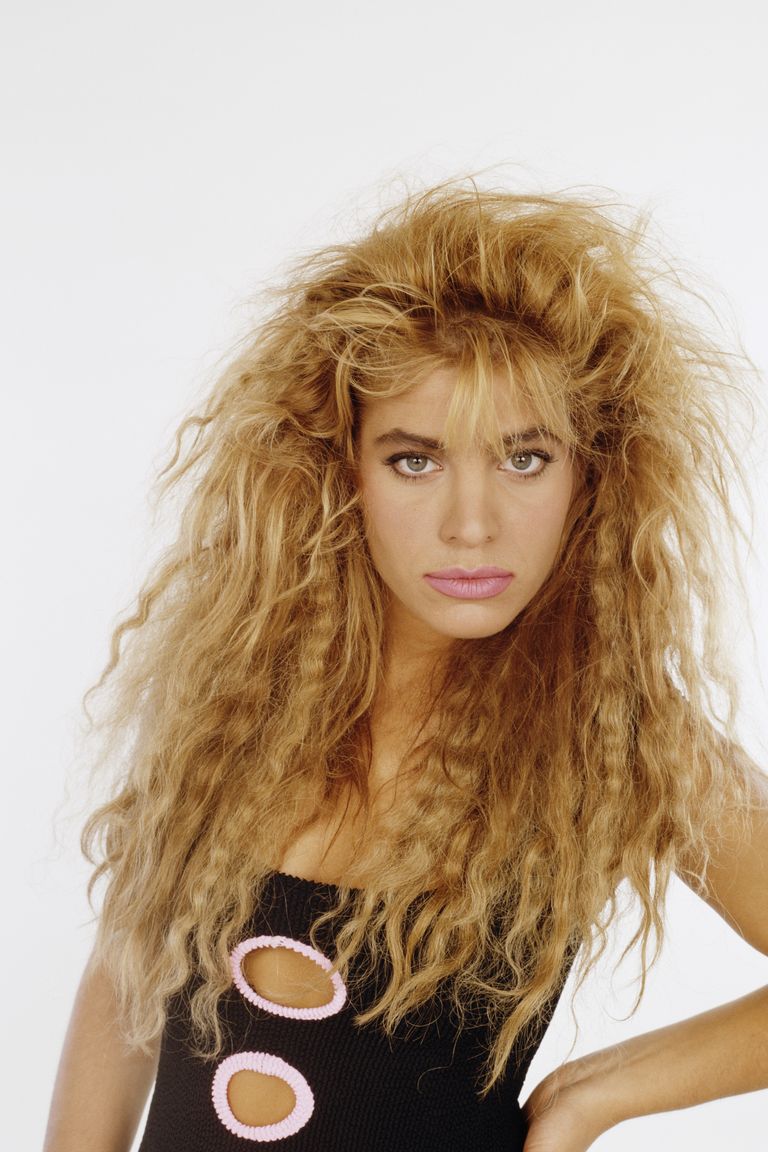 Not every hairstyle made complete sense at the time, and that's okay. Trends aren't meant to last forever, and this one certainly has no place in the contemporary world either. Another unfortunate trend of the '80s, crimped hair, found its place in society and stuck around on and off throughout the 1990s. 
1987: Red Ringlets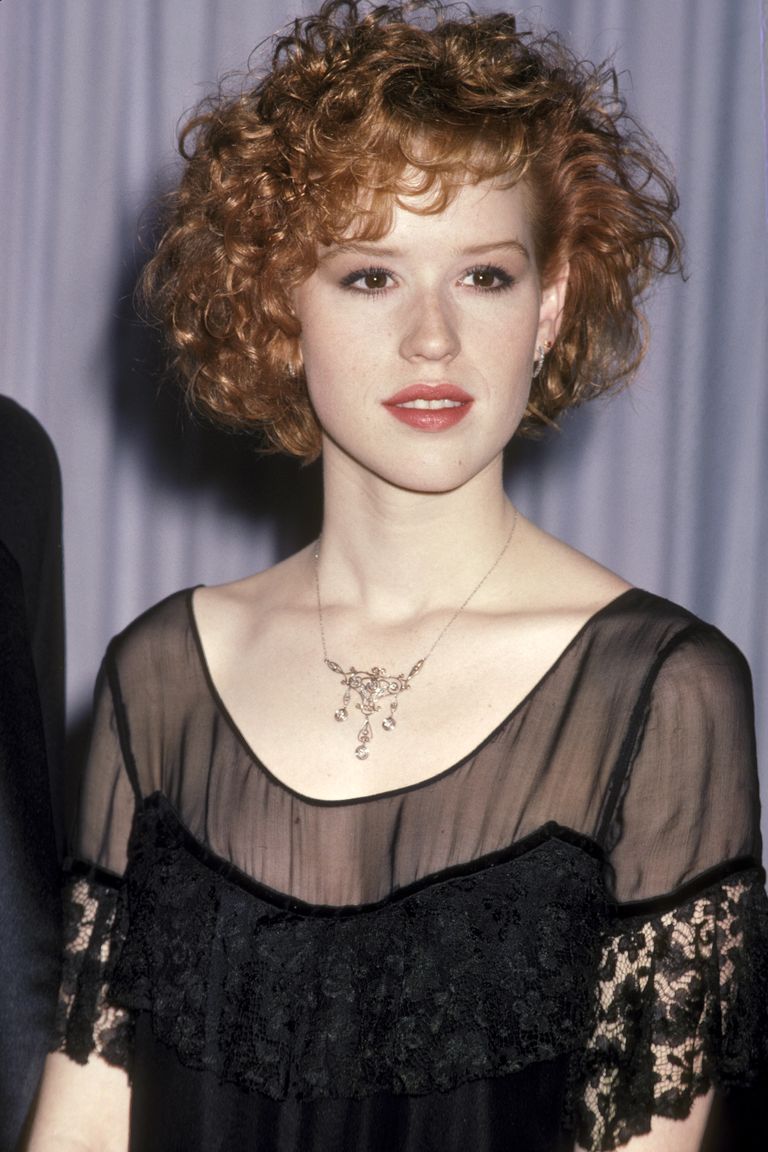 Not many people can pull off red hair and make it signature quite like Molly Ringwald. Then again, there was no one quite like Ms. Ringwald at the time, who was essentially the princess of romcom in the 80s and 90s. When Molly Ringwald showed up with her glorious mess of red curls, the world fell in love with it, more than they had already loved her in every film she had appeared in.
1988: Feathered Bangs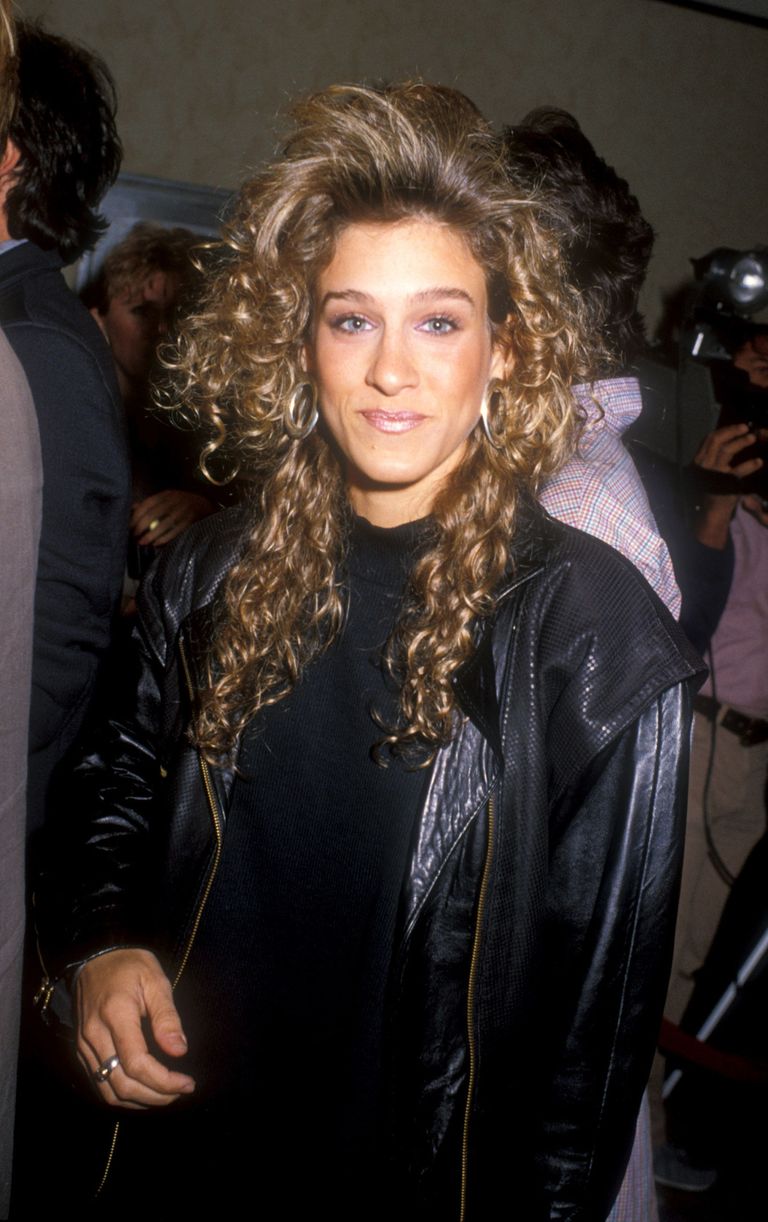 It wasn't HBO's Sex In The City that made Sarah Jessica Parker who she is. So, even before she stepped onto the New York scene as Carrie Bradshaw, a fashionable writer, SJP was ahead of her time when it came to any trend. That was true when she rocked this incredibly '80s do, inspiring American women to follow suit by teasing their bangs and perming their own locks to mimic hers.
1989: Gelled Curls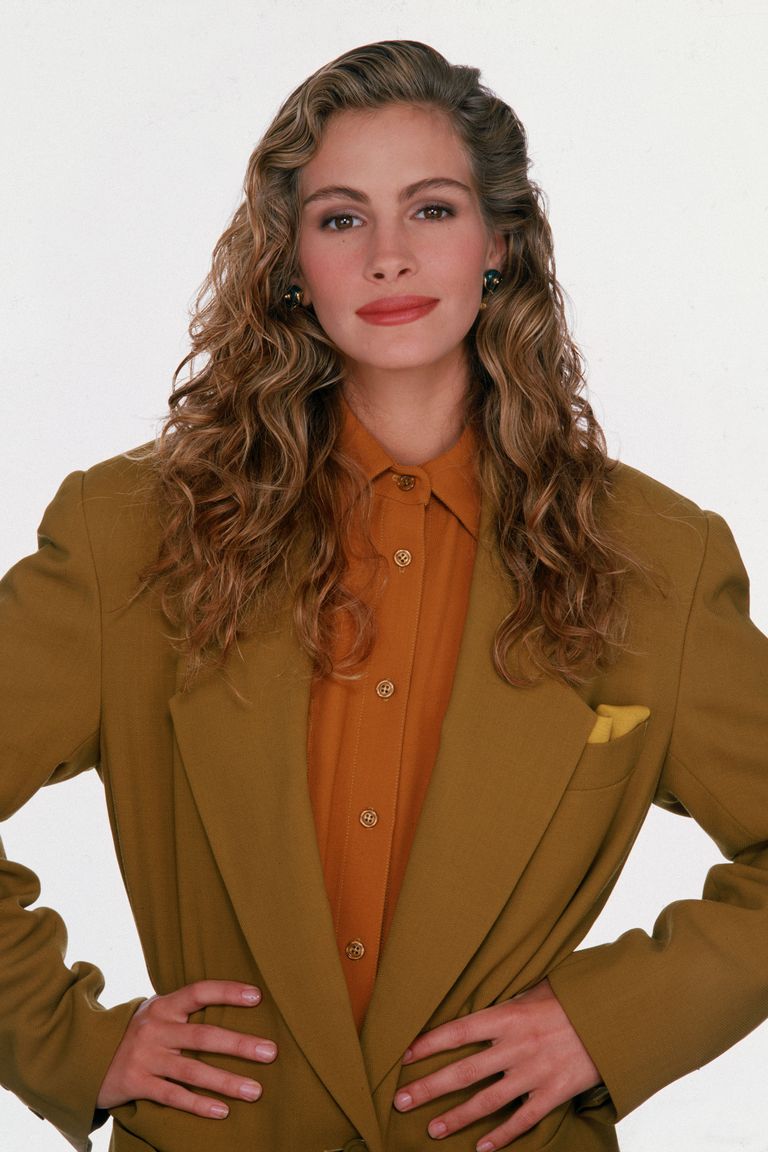 Iconic is the word to define the career of one Julia Roberts in the 80s and the 90s. A pretty woman indeed, she held the focus of the film industry and did wonders to build a legendary reputation that not many can ever replicate. Continuing the trend of heavy product use, Julia Roberts and other celebs gelled their curls for a slick-down style, and it was the look that closed out a very fashionable decade.
1990: Regal Short Cut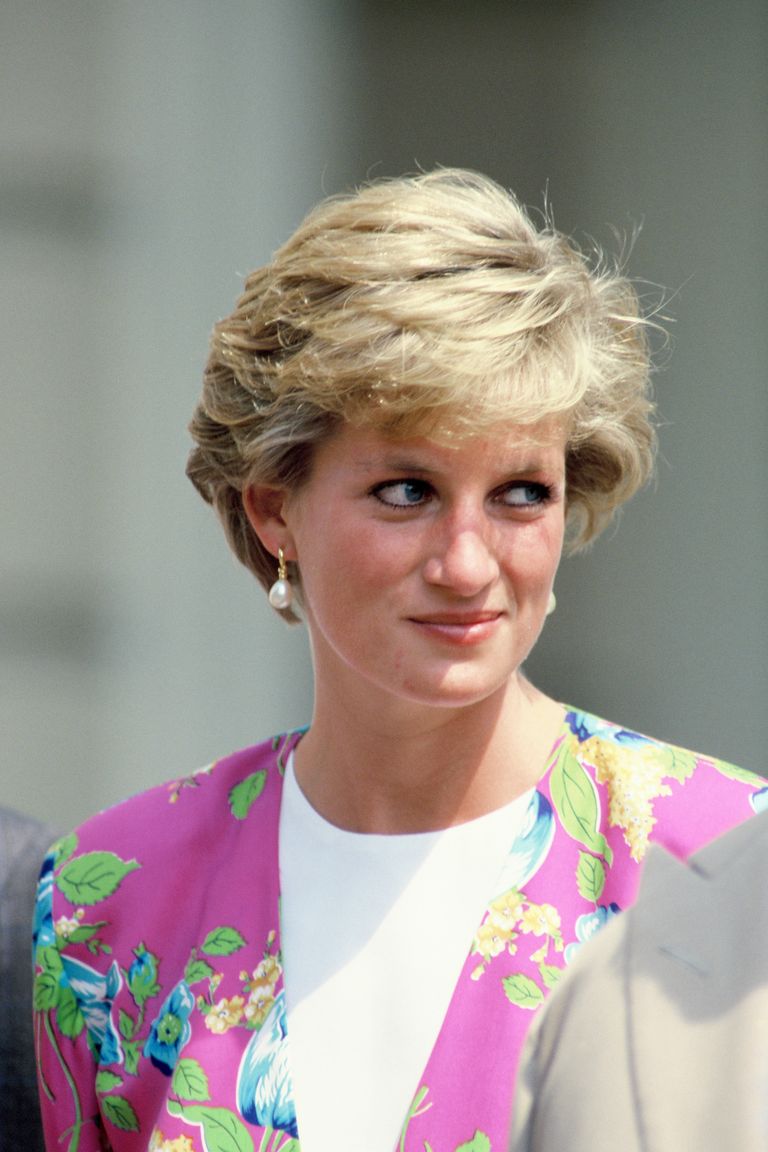 Whenever the peerless Princess Diana did anything, the world stopped to pay close attention. From what she wore to how she looked, many followed her moves, not just in her personal life, but in her looks and choices as well. Ever the trendsetter, the always flawless Princess influenced women of the world to crop their air the way she did with a famous look created by hairstylist Sam McKnight.
1991: Tumbling Updo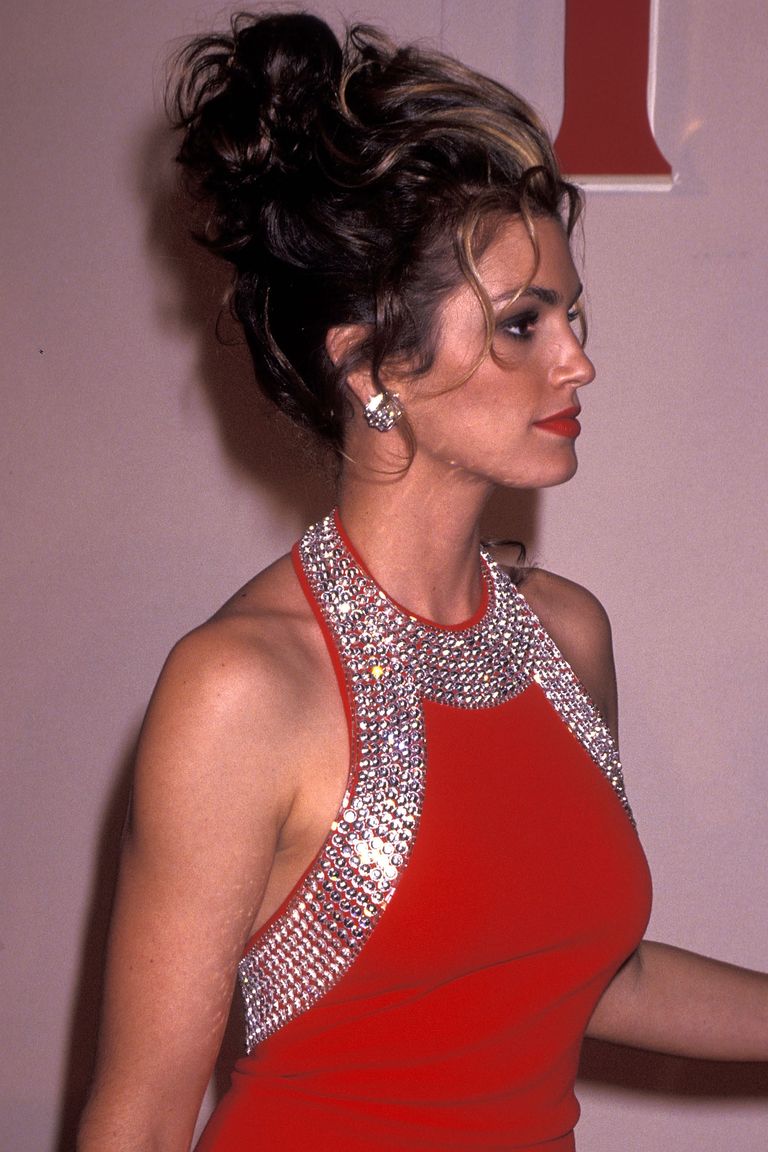 Some hairstyles, unlike the Crimped one, manage to be extremely stunning no matter how far back they date. Nearly 3 decades on, and the tumbling up hairdo still manages to transcend all trends. Glam supermodels, including Cindy Crawford, popularized over-the-top updos with face-framing pieces that perfected the looks.
1992: Grunge Hair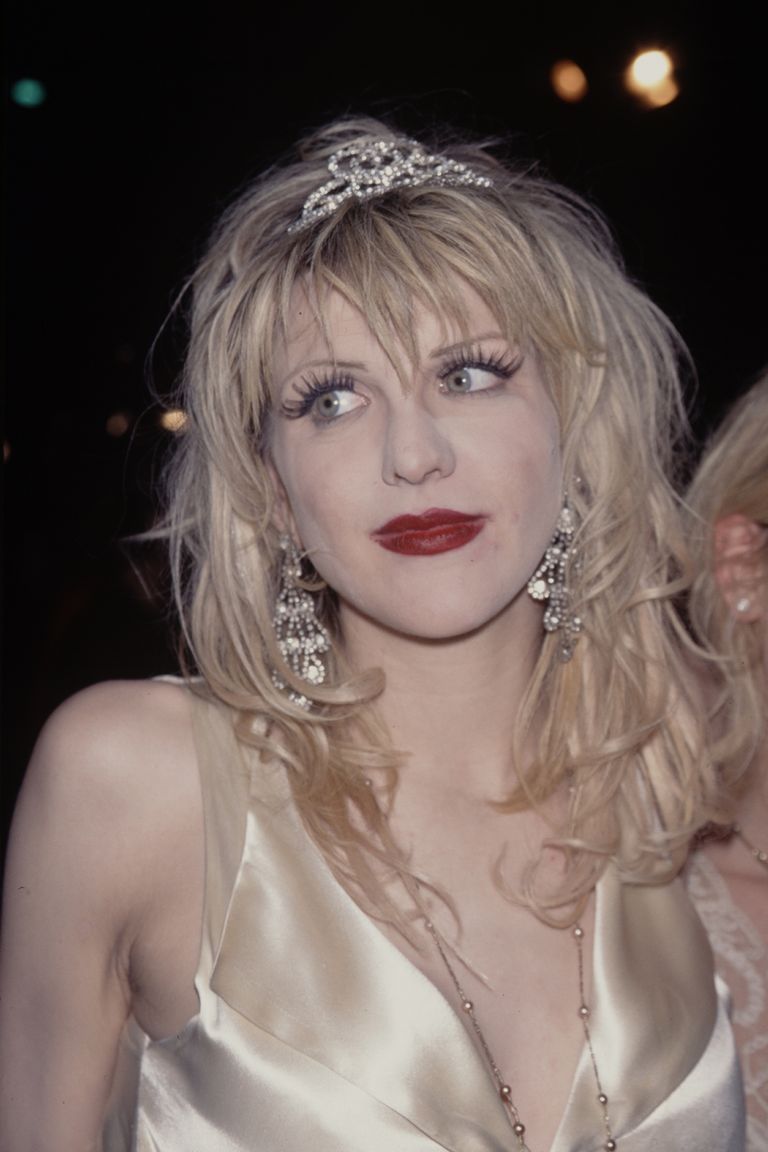 Always looking to explore the wild side of life, the 90s were the age of punk rock and a generation of rebels who were embracing new looks and looking for inspiration for free spirits. So, when Courtney Love broke the mundane, the world couldn't ignore the blinding white locks that she dawned on her head. As one of the biggest names in the early '90s grunge music scene, Love's messy bleached hair inspired several teens and twenty-somethings to try a wilder style that suited their punk persona.
1993: Box Braids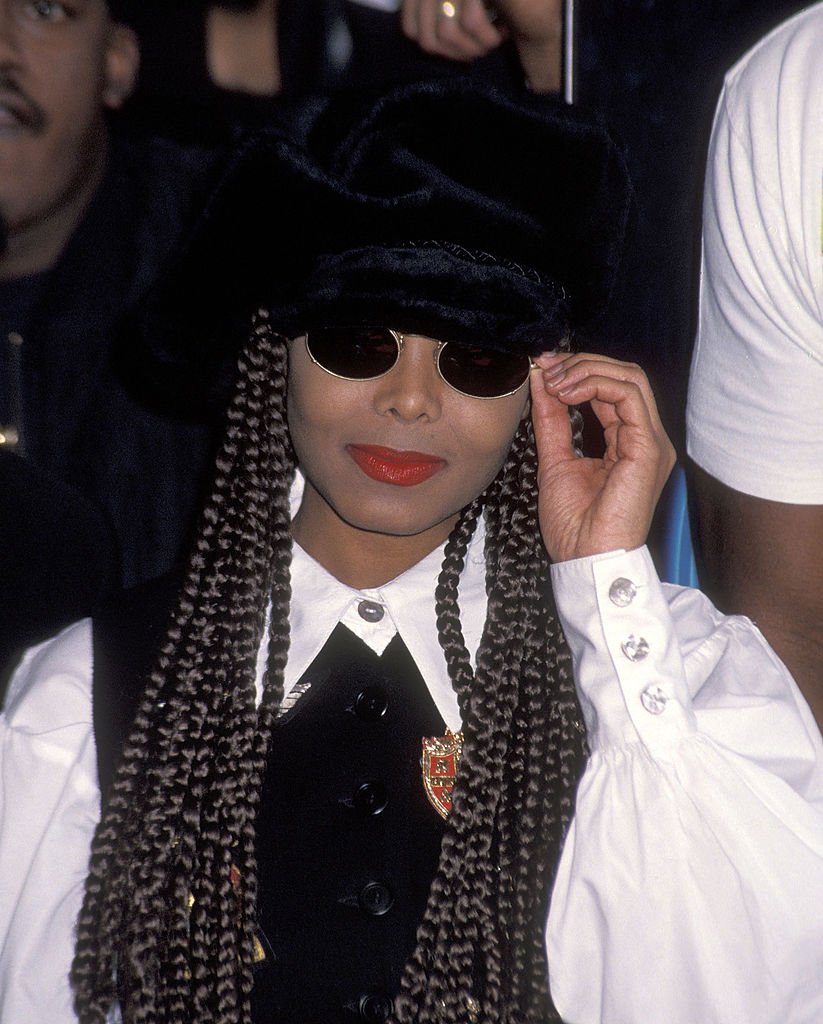 1993 was a time when all women could start to feel included in the trends that steadily took the world over. So, when a member of the infamous Jackson family appeared in a legendary hairstyle, a lot more people of color started to have something to aspire to from the big screen. As a result of her style as the starring role in 1993's Poetic Justice, Janet Jackson inspired women to wear their hair in long box braids that still lives with black women today.
1994: The Rachel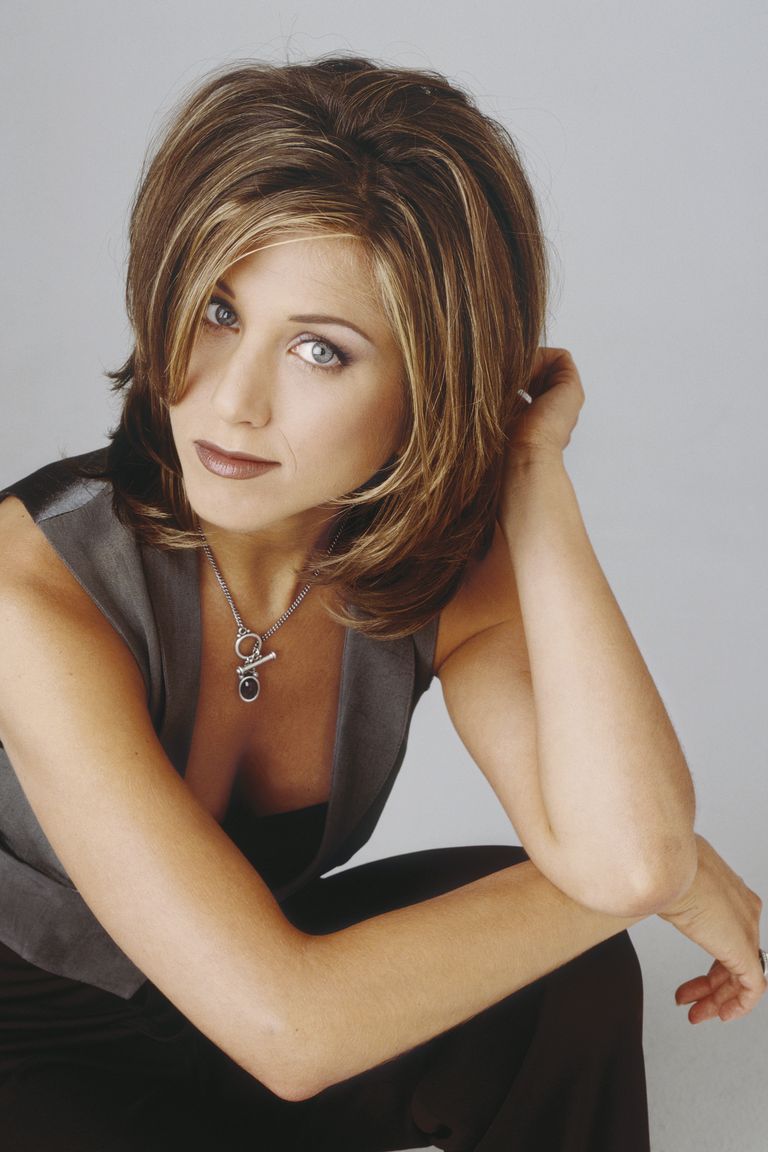 Friends was a phenom of network television that wasn't quite like anything else (outside of Seinfeld, of course). Along with the show came a cast of 6 that took the world by storm. One of the cast members in question (arguably the most famous to come from the cast) was Jennifer Aniston. She burst onto the scene and immediately had fandom that obsessed over her, how she looked, and what her hair looked too. By now, we all know that Jennifer Aniston secretly hated the style that launched a thousand (or a million) haircuts: "The Rachel." Still, it's impossible not to feel nostalgic over the Friends star's famous cut.
1995: Butterfly Clips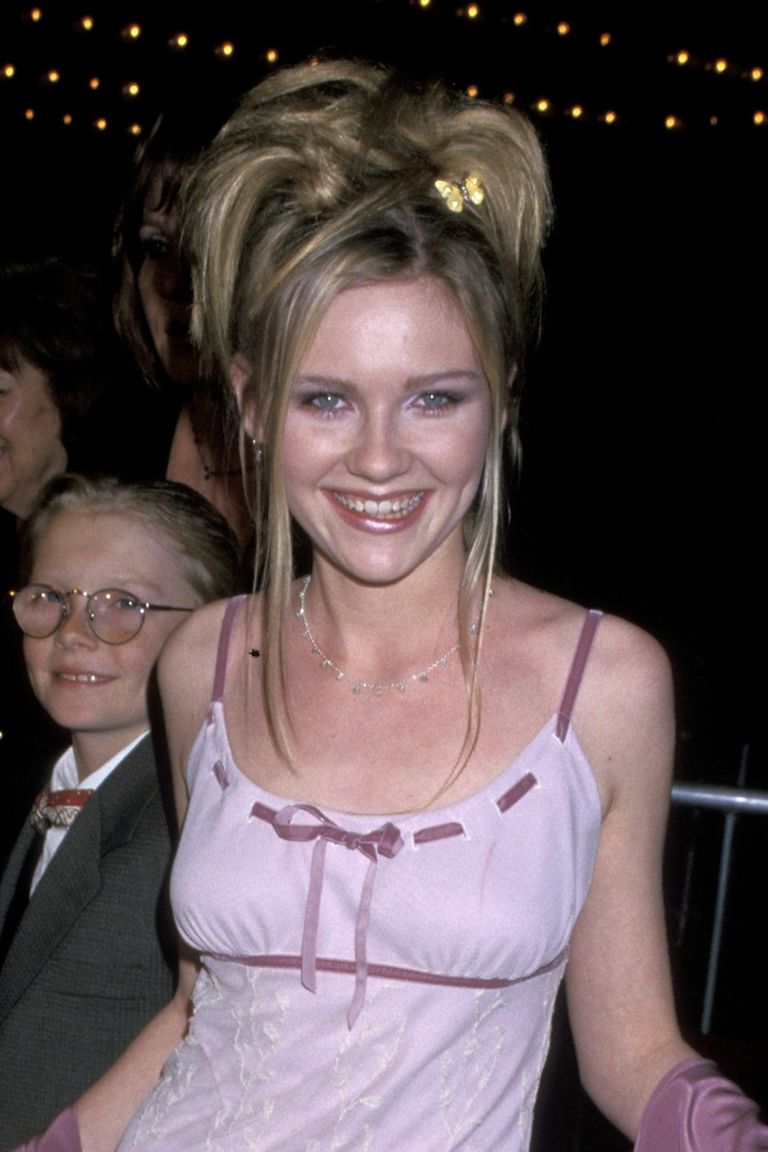 No era was erratic and rapidly changing as the 90s, and that's for a multitude of reasons. While technology surged, so did trends, and that led to a series of choices and styles that don't quite add up in retrospect. The butterfly clips are long gone now, but they were an incredibly cute moment of fashion that was still imaginative if it wasn't all that incredible.
1996: Wild Streaks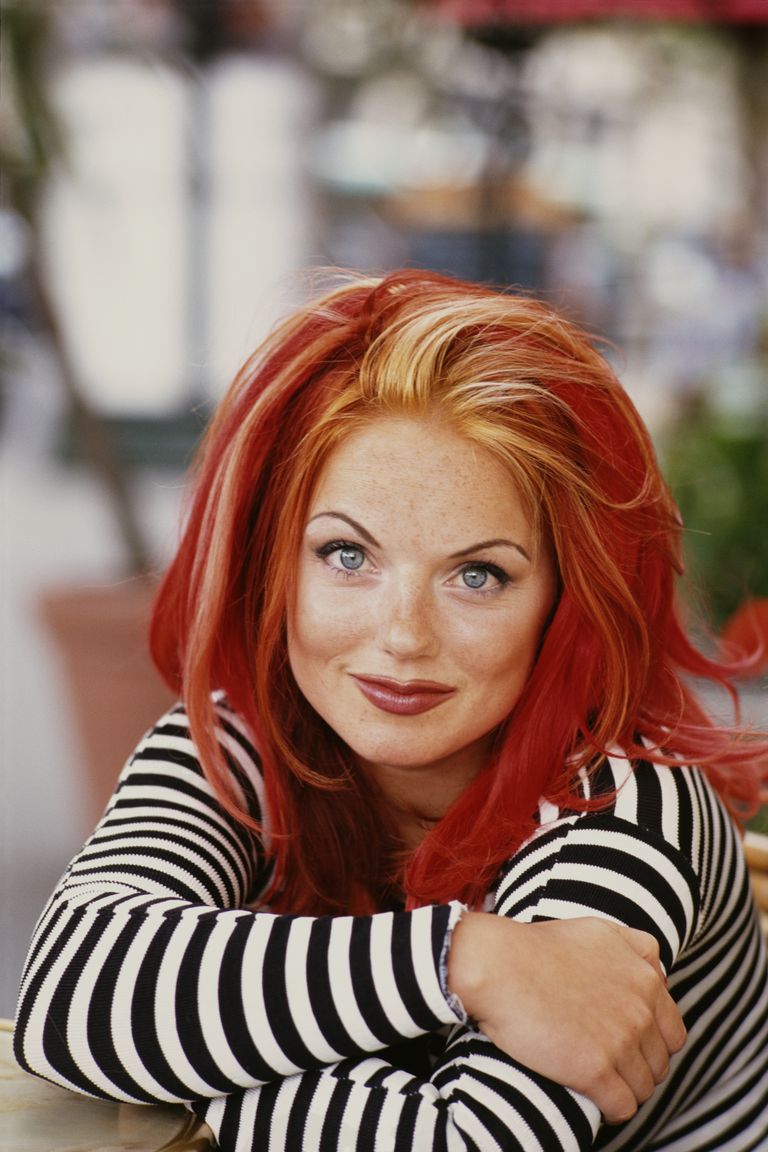 Give it up to the forever legendary Spice Girls for embracing color in more ways than just their outfits, but in their hair too. History books won't ever forget just how iconic the group's seemingly not-coordinated yet perfectly styled aesthetic took arenas around the world by storm. Ginger Spice certainly kicked off the inclusion of colorful streaks in the hair, this then led to millions of girls to beg their parents to let get the same look that stunned during the Summer of '96.
1997: Spiky Pixie
No era or decade was more interested in testing our several trends and looks like the 90s, and that's why there's so much nostalgia for a period in time that was so influential because it didn't follow any rules. The '90s also saw the birth of the chic, edgy birth of the pixie cut, a look ushered in by Wynona Ryder who was a sensation in her own right. So naturally, the world was willing to hang on every trend that she started, and that's how the pixie became so popular.
1998: Pigtails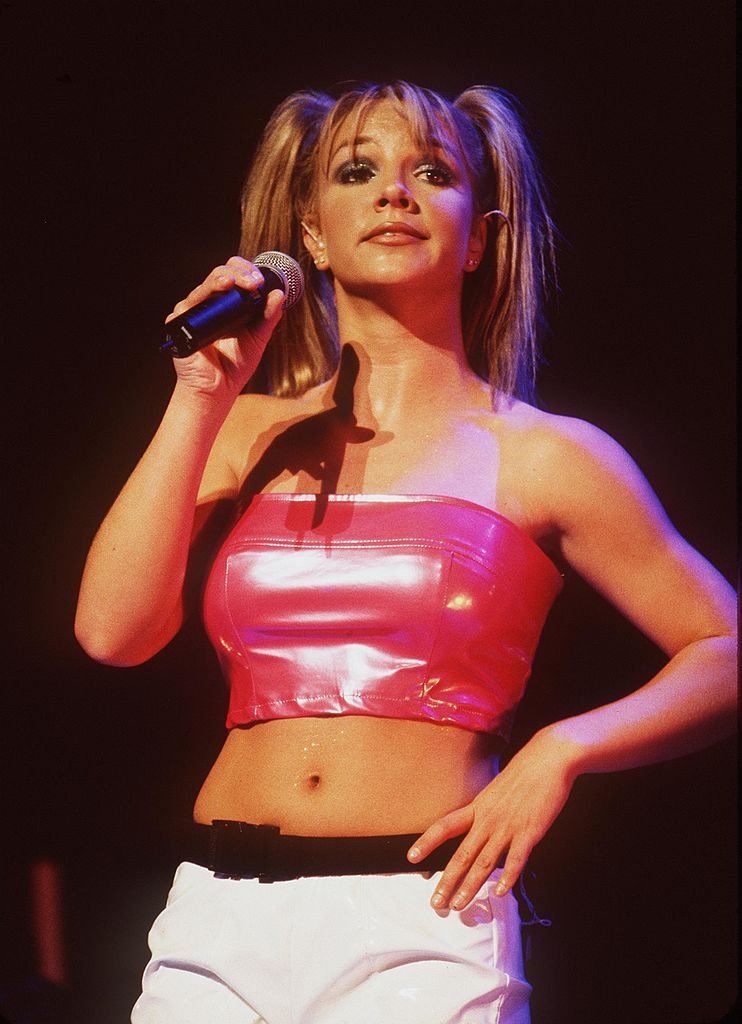 Ms. Britney had a run in the late 90s and early 2000s that will never be seen for some time in pop music. So, when she came out with pigtails in her breakout music videos, a legion began following a future legend who graced us with years of culture, controversy, and classics that we're grateful for. When she rocked pigtails all over MTV and TRL, her fanatics followed her looks that took over the US and other parts of the world that enjoyed their time in the limelight.
1999: Two Front Strands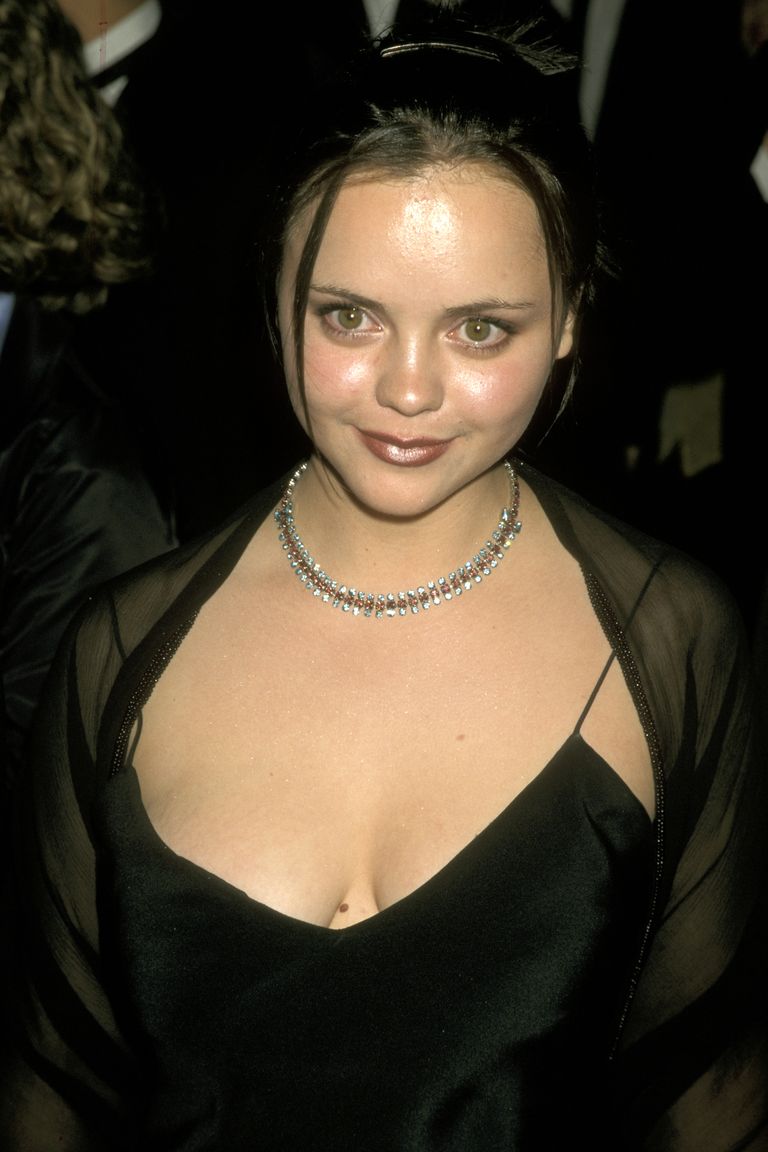 Towards the end of the 90s, the rebellious period slowly decreased into far more cleaner and pristine hairstyles that were far more innocent and little corporate, to say the least. When the two front strands came into play, they were ushering in a tamed era that had finally found its balance and identity after several years of mistakes and experimentation.
2000: Face-Framing Highlights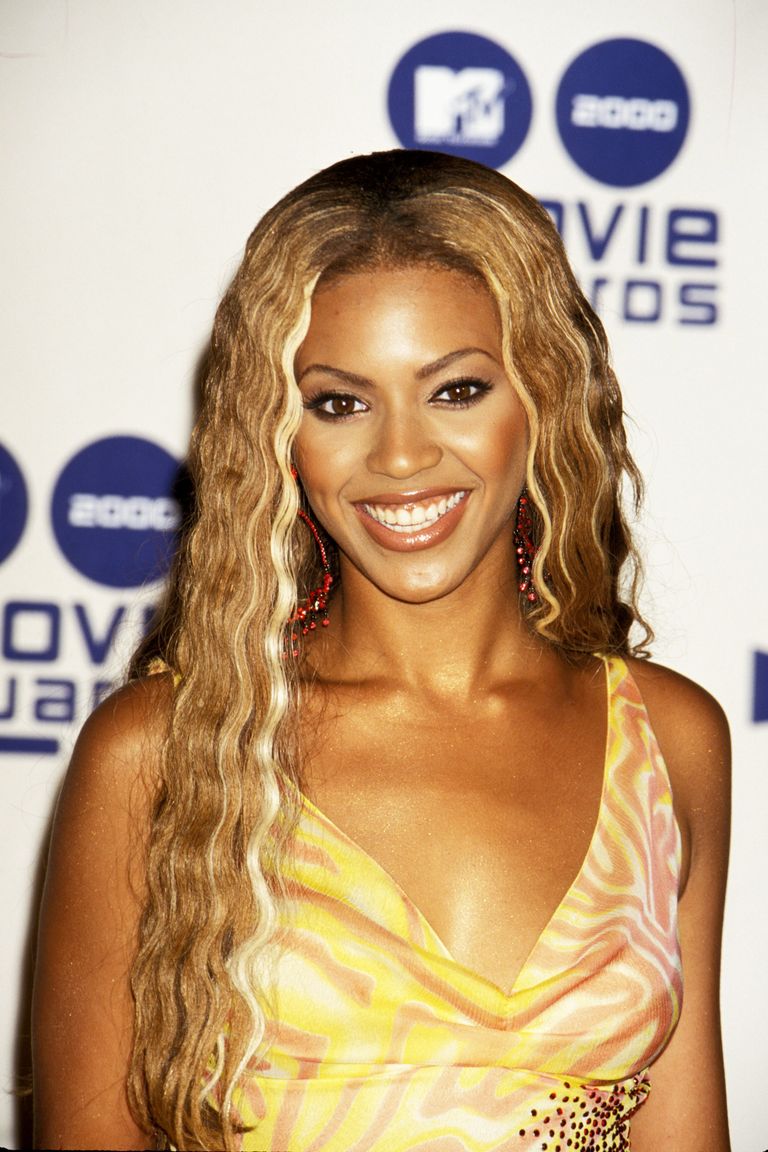 The 90s came and gradually went, and with its exit came the entrance of a new millennium that was full of surprises. The 2000s saw the inclusion of far more wearable colors. While the Spice Girls brought wild colorful streaks to the forefront, it was looks and cuts such as Beyoncé's wavy, honey blonde hair that kicked off the millennium that was about to redefine the rest of the time.
These were the hairstyles that were booming and popular during the years where many of us were born. Out of all the looks and styles, which looks have transcended time? And more so, which looks do you think can or should definitely make a comeback?