What Famous TV Commercial Actors Reportedly Get Paid
Acting, by no stretch of the imagination, is an easy feat. Anyone who thinks it is doesn't quite get what it takes to pull off a performance, no matter how brief or bloated a role is. The "I could do that!" mentality is supplemented by thinking that acting is all about fame, making massive money, and getting to spending workdays with a makeup artist and an assistant who waits on you hand and foot until it's time for the cameras to start rolling. But, that's not the reality for most if not any actors, and there are more niggly little details assigned to the lifestyle that many people need to know about.
The Cost Of Commercial Acting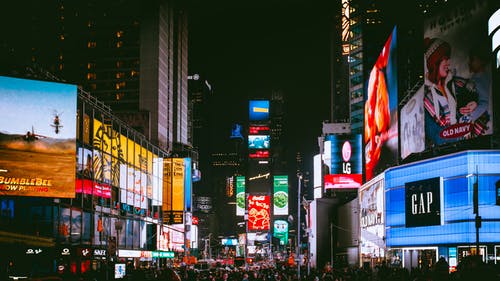 This fact remains true not just for Hollywood actors, but for commercial actors too. Commercials are where many screen actors get their big break. They often begin to appear on short and memorable television spots that initially get them noticed, and this gives them access to the industry that's already tough to break. It's often a thankless job that pays out a fraction of the entire budget. But, there are, of course, exceptions to the rule. And while not all actors who appear in commercials make a pretty penny, it's shockingly profitable to some.
The Brands Who Have Massive Commercial Budgets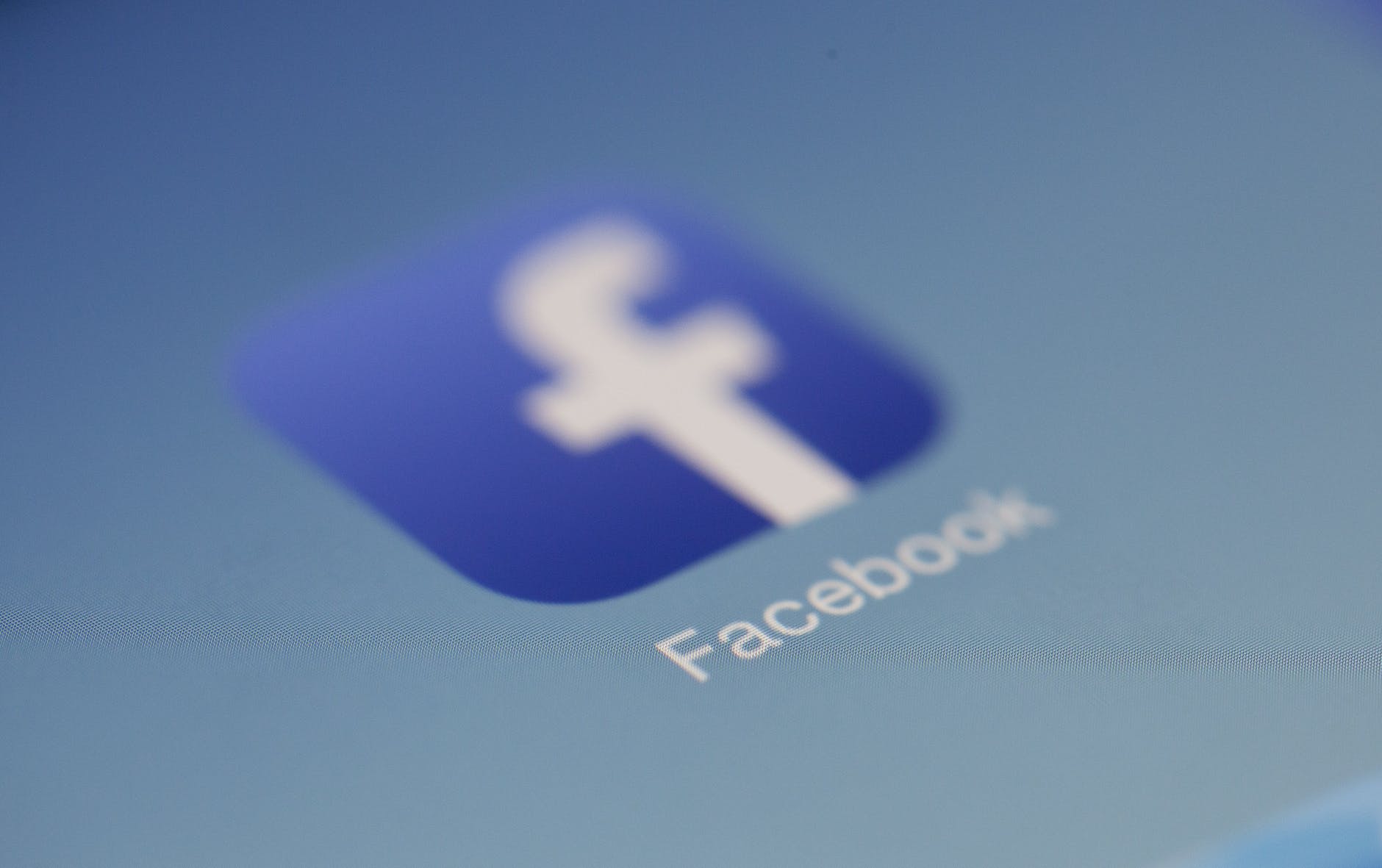 As we just mentioned, the budget of a commercial is quite bloated. Not movie set bloated, but when you consider that millions can be spent to create a 60 or 30-second piece, then you realize that it's quite costly to make a commercial. A bulk of the budget is thrown at social media, and the big spenders in that sphere are massive brands such as Comcast, AT&T, and Facebook, who all contribute to the billions spent towards the advertising and commercial industry. But, some other heavy hitters break the bank to make commercials that famed actors appeared in.
Commercials With Iconic Characters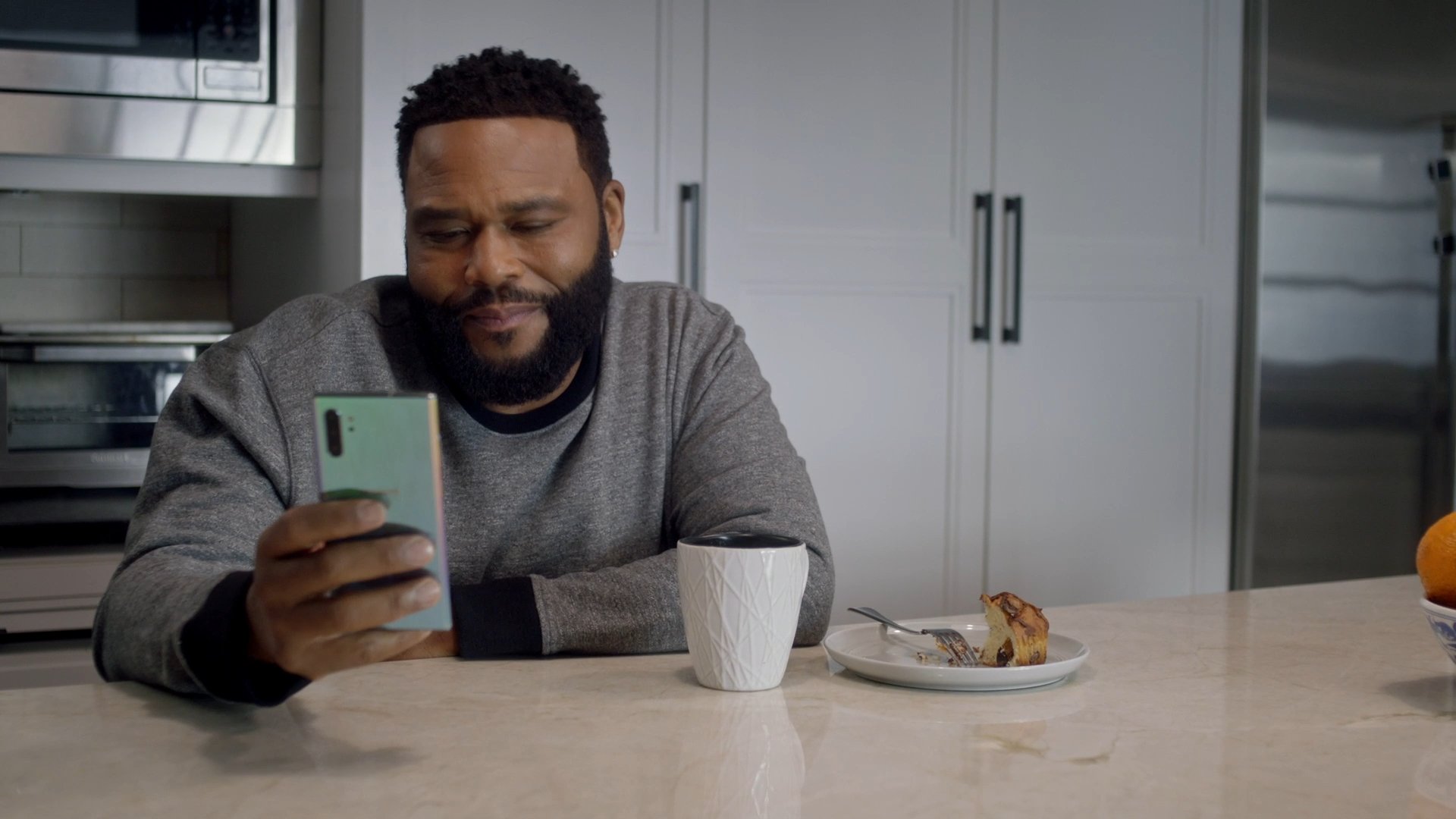 After all these years, TV commercials still make more money than anyone can fathom. Even in the age of streaming, the world still loses its mind when Superbowl Sunday rolls around. The TV ads trend when they run throughout one of the world's most widely watched broadcasted events. Companies like Geico, T-Mobile, and State Farm spend millions when it comes to the audacious ads they want their target market to see.
The Earnings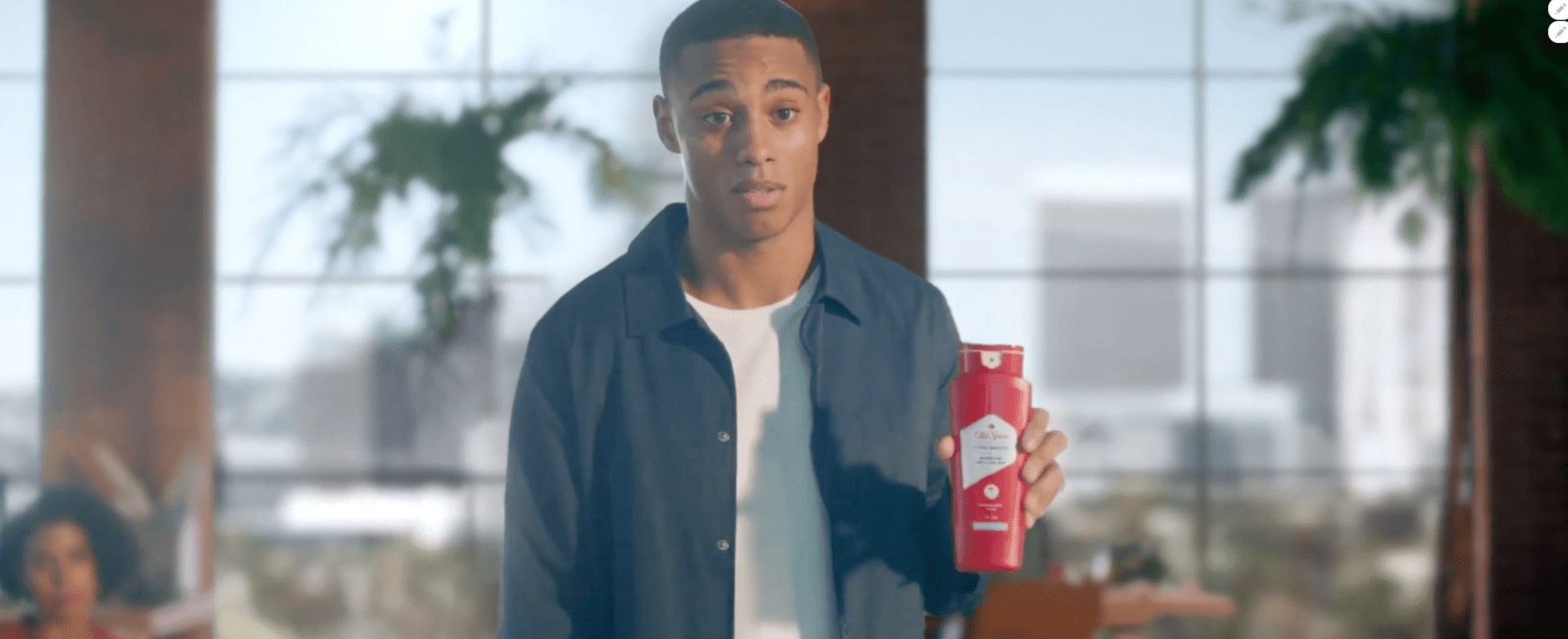 In 2020, SAG-AFTRA set the minimum wage for principal actors in a commercial at $89 per hour they are on set. Along with that, they also receive a usage fee once the commercial airs. For actors only just getting their big golden break as leads, this is a good deal that introduces them to the industry, if it is a one-off agreement rather than an on-going campaign. This averages to about $57,000 and $85,000 per year, which is a great takehome for their talents.
The Surge Of Commercial Stars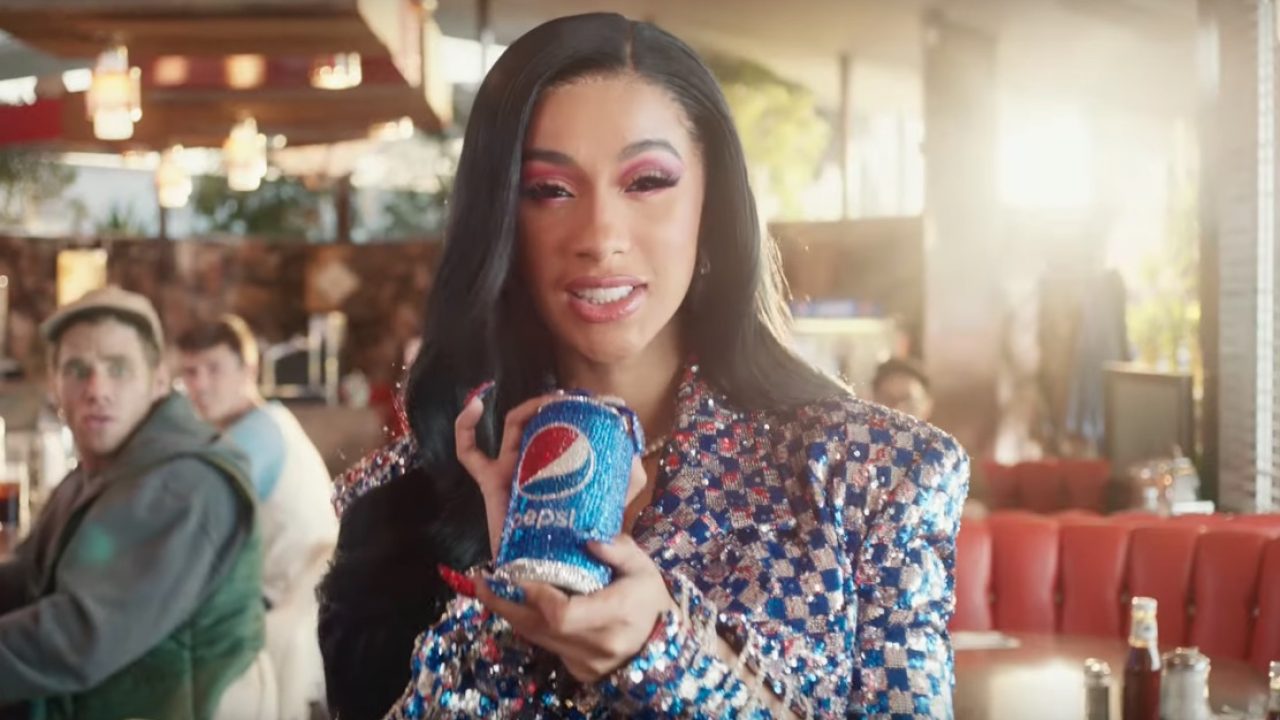 While you may think the rates have gone down in recent times (due to the rise in non-commercial airing content streaming platforms), that's not the case at all. The surge of social media marketing over the last decade has only made commercials more accessible than ever before. And whenever we see any tv-type ad cross-pollinated from tv and onto our touch screens, it means the usage fees are hiking up, and the cost to retain a star on a commercial is going up too. Which explains the numbers that they make for each commercial they appear in.
The Stars Making Salaries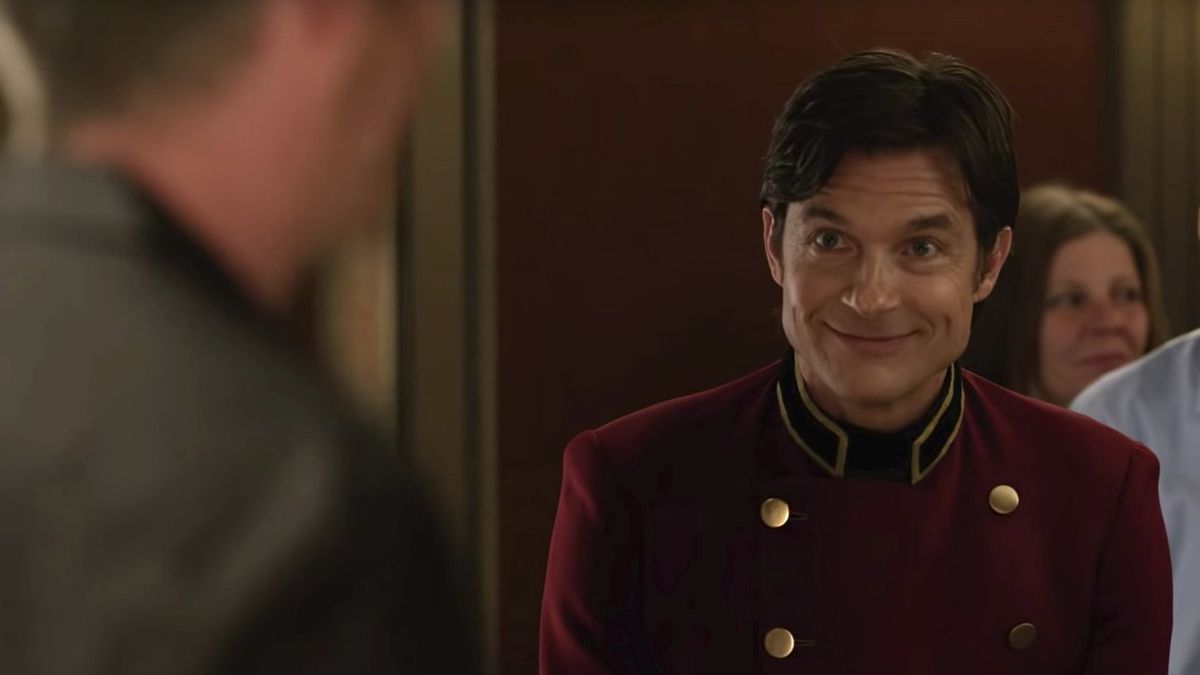 If you've ever wondered how much the bigger commercial stars make with each appearance, then look no further. From Superbowl spots to primetime pop-ups, see how much money actors make from appearing in 30-second ads that literally go on to pay their bills for years to come.
Morgan Smith-Goodwin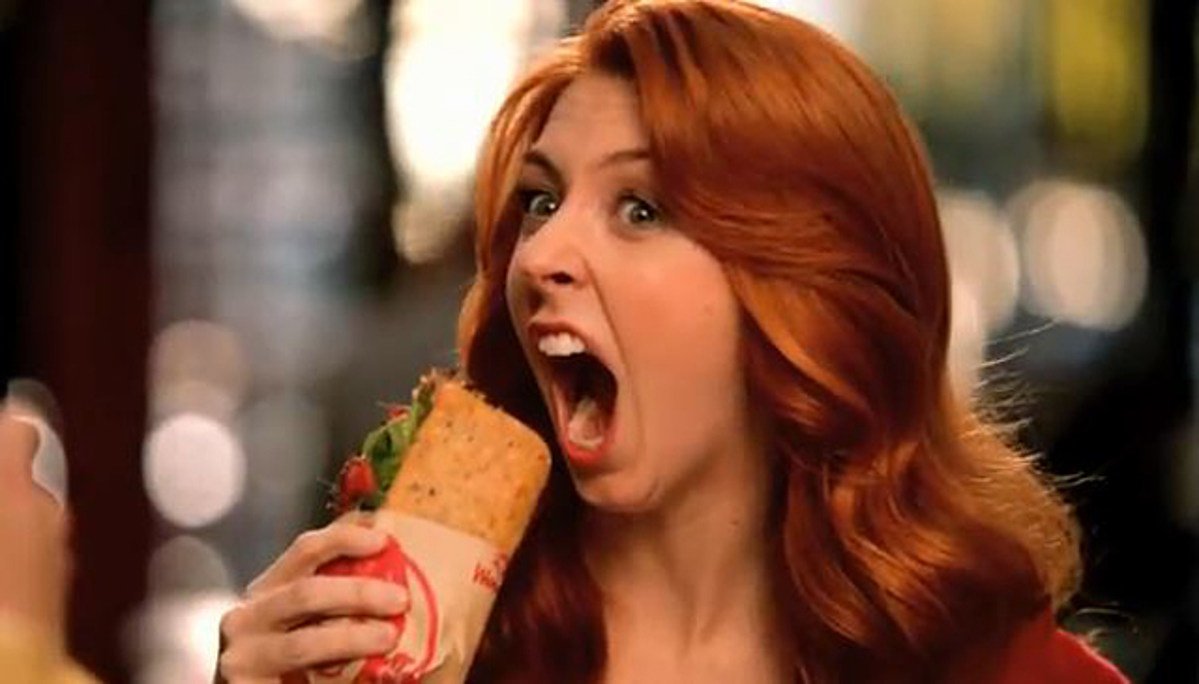 Morgan Smith-Goodwin has come a long way via a drive-through lane. But, before that, however, she starred in TV commercials for a little fast-food joint that you may or may not know as Wendy's. Morgan is indeed the unforgettable Red, "The Wendy's Girl." She was selected to be the face for the "Now That's Better" advertising campaign, which began airing in April of 2012. She pulls red off so well you'd be remiss to remember that she's actually a blonde, but she dyed her hair for the role. Today, she is worth a cool $3 million thanks to her work with Wendy's. 
Jonathan Goldsmith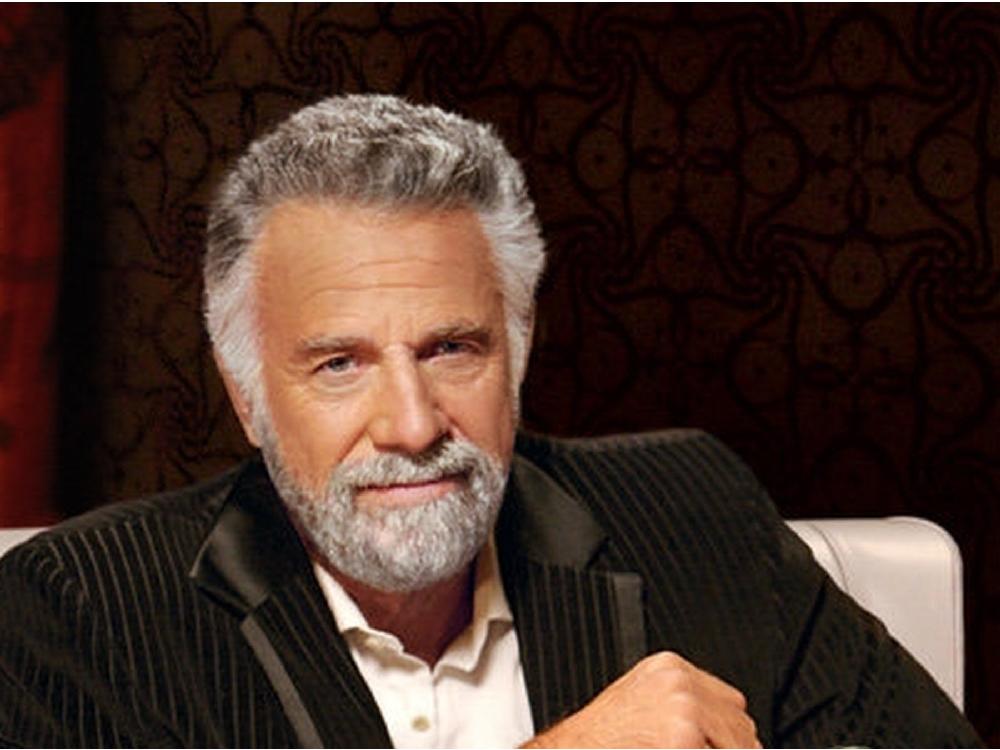 Jonathan Goldsmith, the man, the myth, the meme, is now an elite eighty-one-year-old who kick-started his life in the sixties. Since then, it was more than the Dos Equis commercials that kept him busy thanks to a series of movies and tv show appearances that built an accredited career. The entertainment industry called him back because he was always bitten by the performance bug. Upon return, it wasn't long until he appeared in "The Most Interesting Man in the World" for the Dos Equis beverage commercials. Goldsmith landed a goldmine, which has since earned him an easy $8 million for that part.
Stephanie Courtney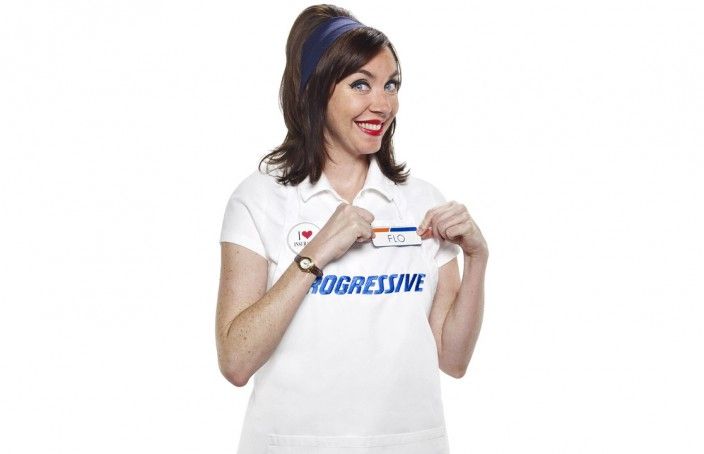 Any American with a tv set knows Flo from the Progressive Insurance commercials that were infectious and fun to watch. The bubbly car insurance representative is played by Stephanie Courtney, who perfected the commercial role. Before that broadcast breakout, Stephanie was involved in heavy stage work, which led her to the stand-up sets where she honed her comedic skills that would help her in the commercial sphere. Her nifty net worth translates to $5 million thanks to other work on TV in small roles in cable shows like Mad Men and The Comeback.
Carly Foulkes
In 2010, a 22-year-old Canadian-born Carly Foulkes took over for as T-Mobile's spokeswoman. Who was her predecessor, you ask? Nonother than Catherine Zeta-Jones. But, Carly is so perfect in the role; you might not even need to know or even remember that fact. Foulkes began modeling in Toronto at age 13 when she signed up for the T-Mobile role that made her career. Before the breakthrough, she had print campaigns for brands including Abercrombie & Fitch, Express, Macy's, Ralph Lauren, Tommy Hilfiger, and somehow, the list goes on. She's since surfed to a cool $3 million of net-worth money.
Diane Amos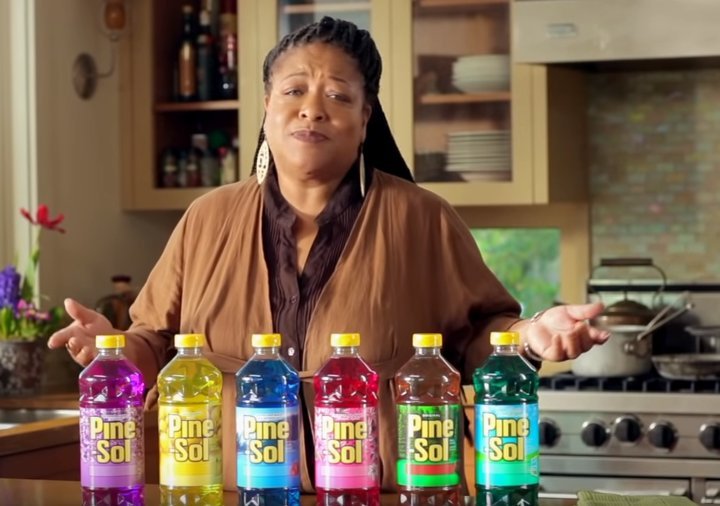 Diane Amos is a multi-talented actress, a stand-up comedian who stands as the adored Pine-Sol lady. Her resume also includes credits in films such as Patch Adams, and she's even experienced a side of television in shows such as The Wheel Of Fortune. It took until the year 1993 for her to make appearances in print and TV for Pine-Sol, and a legend was born to cleanse the commercial world. Amos accumulated something around the $250,000 area since she started appearing in those iconic spots.
Dean Winters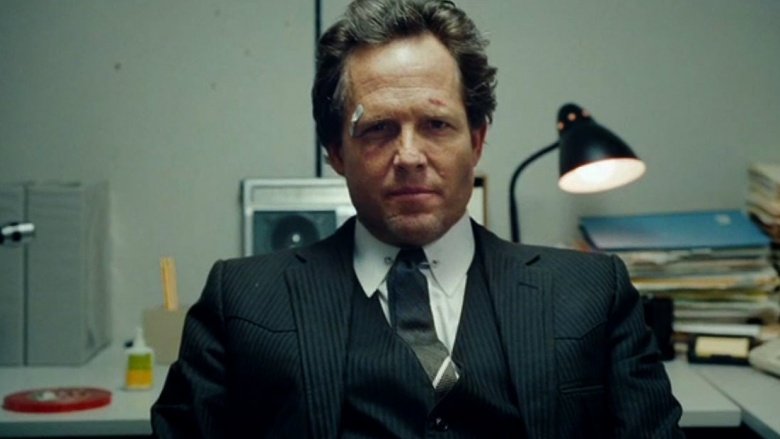 More renowned for his roles in work the likes of Oz and Law and Order: SVU, Dean Winters has been a staple in the entertainment industry since the mid-nineties. In wasn't until 2009 when tragedy struck after he was diagnosed with an infection and pronounced dead in an ambulance that his fate somehow changed his life. Luckily, his vitals were restored, and he was reserved for three weeks in ICU. Allstate then stepped up and offered Winters the Mayhem campaign that made him $4 million in the wake of the worst period of his life.
Isaiah Mustafa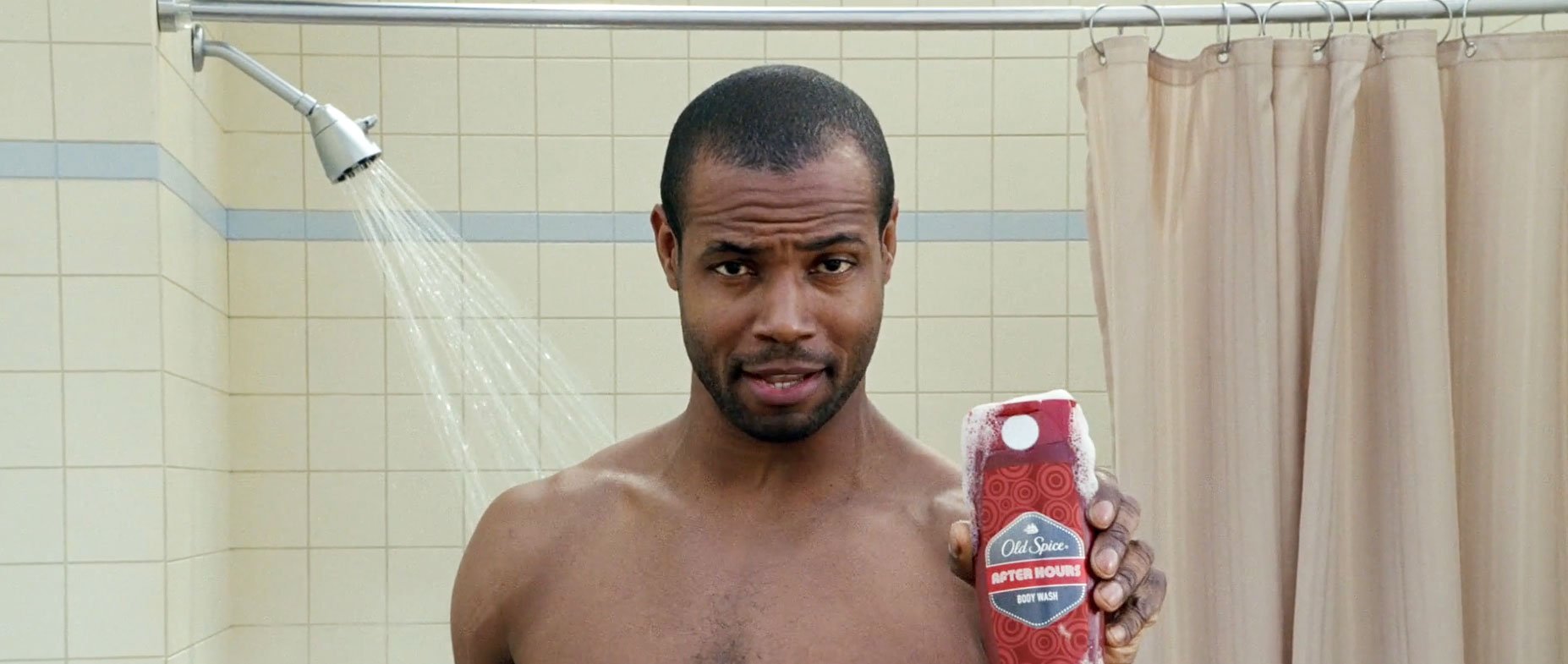 Of course, "The Man Your Man Could Smell Like" would make a memorable appearance on a list of this nature. He featured in an Old Spice campaign in 2010, and the style of commercial and product pushing was changed for the better. With one-take humor and live-changing backgrounds and set designs, it started with deodorant and ended on a horse. Star Isaiah Mustafa has since strode into $5 million big ones since he set the commercial world alight.
Dennis Haysbert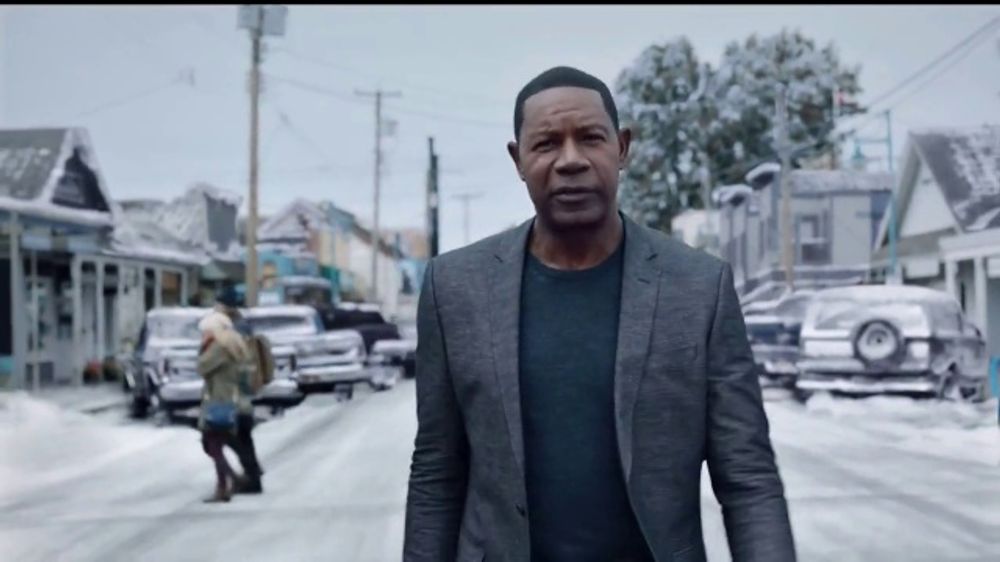 Dennis Haysbert is most notably known for his deep and powerfully booming voice matched with a presence that simply generates profits. The Allstate Insurance Company commercials have made him a staple of television, and that's due to the gravitas he still brings to the forefront of the campaigns since '04. Thanks to his insurance selling skills, the man has walked away with a $14 million fortune from it.
Beck Bennett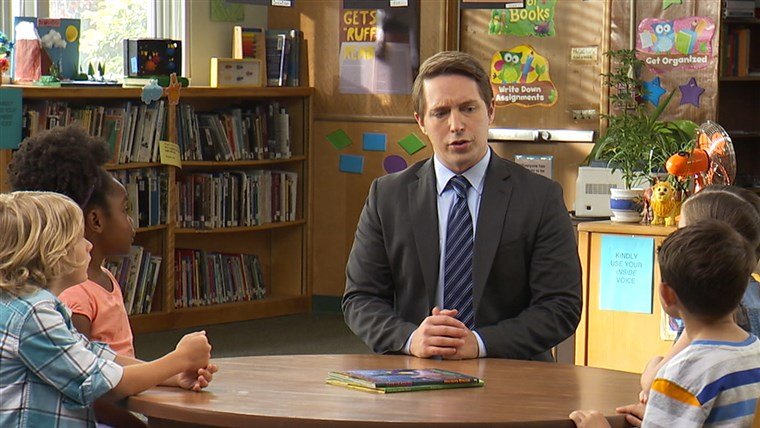 The SNL stable of stars only hires the greatest comedic and eclectic personalities and potentials that are in the performance game. And for a studious cast member like Beck Bennett who has been on Lorne Michael's legendary stage for seven years now, he's certainly proven his worth over and over when the cameras are on him. He was first recognized for AT&T's "It's Not Complicated" commercial campaign where he interviewed children, and that kicked off his career that's generated $4 million to his name.
Colin Ferguson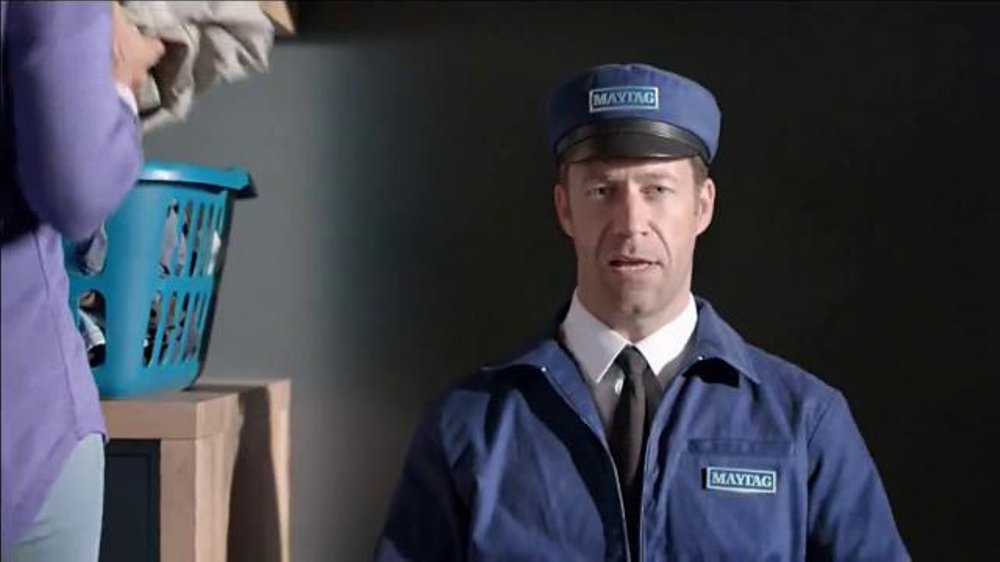 Canada's Colin Ferguson became the newest "Maytag Man" in January 2014, and he hasn't looked back ever since. The clinical appliance campaign has since led Mr. Ferguson to a phenomenal $8 million fortune. It was just the work there that made up his wealth. Before leading in commercials, Colin was also a leader in Eureka, a Syfy original series, which ran for five seasons.
These are just some of the most iconic commercial personalities that have made a serious living from the brief commercials that have dominated television at what point or another. Which commercial is your favorite? And which actor do you think should have earned more for their legendary spots?
ⓘ The information in this article is not intended or implied to be a substitute for professional medical advice, diagnosis or treatment. All content, including text, and images contained on, or available through this RETROTREAT.COM is for general information purposes only. RETROTREAT.COM does not take responsibility for any action taken as a result of reading this article. Before undertaking any course of treatment please consult with your healthcare provider.