Serious Concerns About What Happens In America
In Europe and Asia, the United States is a confusing place! Almost everything is upside down and backward from across the pond and a couple of international residents have some questions. Using Twitter or Reddit we've got the answers but it may surprise you to find out the truth!
Casual Fashion In Public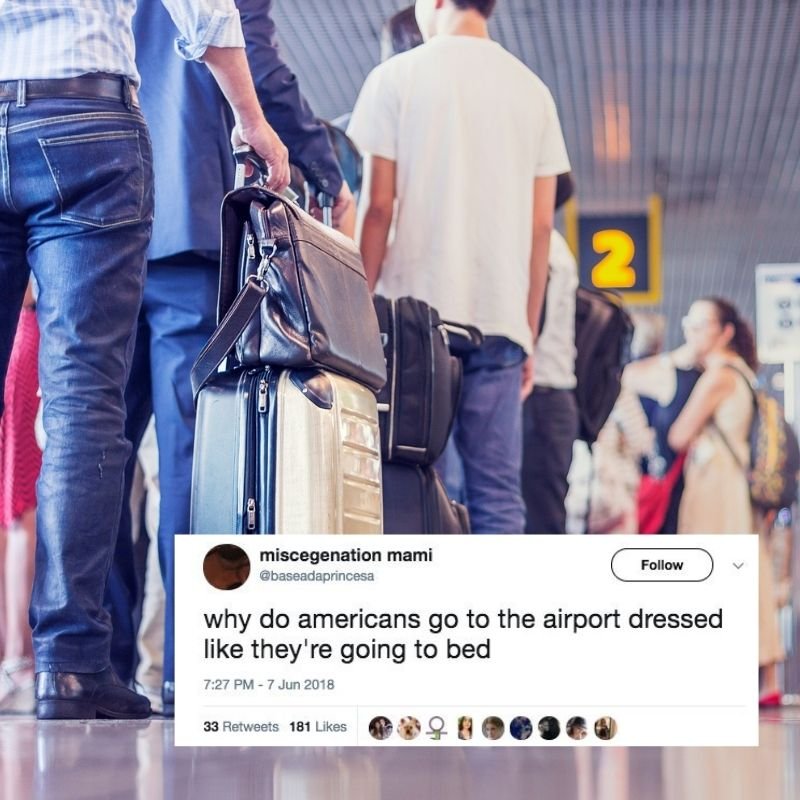 In their defense, we want to be comfortable for long flights. When Americans travel abroad they are used to a minimum of ten hours sitting. We all know how uncomfortable airplanes can be so bring on the sweatpants but please leave your shoes on. 
Prom Royalty
The high school prom event is relatively new but it's origins date back to the late 1800s. At the time proms were held at universities to prepare young women for their debutante ball. The word comes from the word promenade which means the formal, introductory parading of guests at a party. Unfortunately, proms have gotten quite pricy and a lot of students are rebelling against this event.
Taxes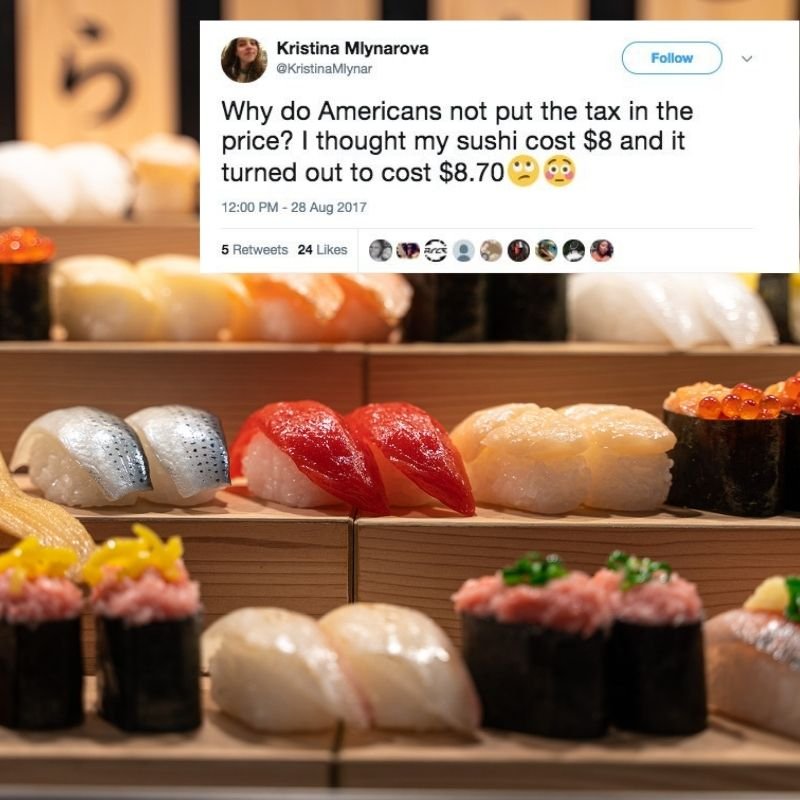 This one is confusing even to residents. Depending on which state and even which city taxes vary from 0-13%. The tax system or lack thereof has come under scrutiny lately with many advisors saying having equal taxes would also help with racial inequality. 
Temperature Check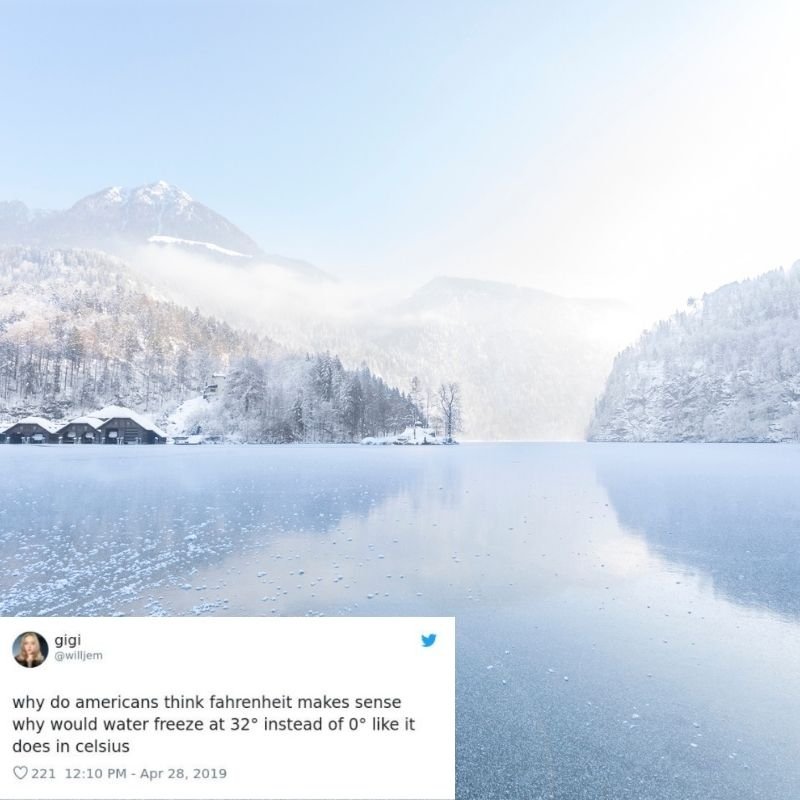 The simple answer is that when America was a British colony that was what was introduced. However, when they became their own country, they refused to change and stayed behind as the rest of the world used celsius. Today it is just easier to keep things the same then change, which unfortunately is an answer for a few more questions.
Where Is The Toilet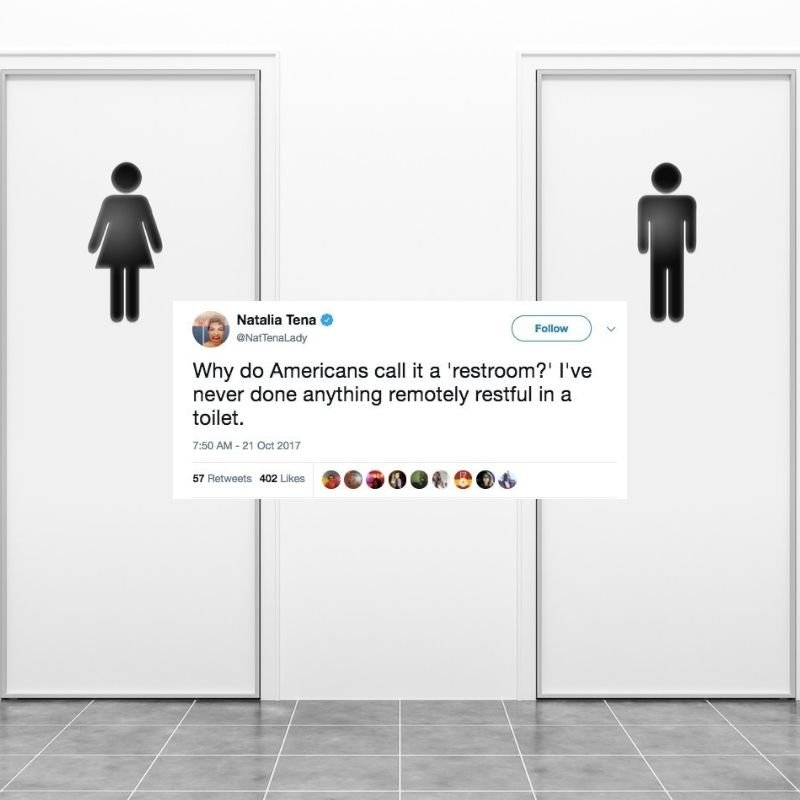 American's commonly refer to public toilets as the bathroom. This comes from before public toilets were easily accessible. In the early days of constructing houses, the toilet would be in the same room as the tub or the bathroom. Now that you have access to public toilets everywhere in the United States, the term has stuck but it's understood if you need a toilet where to go!
Pronunciation Woes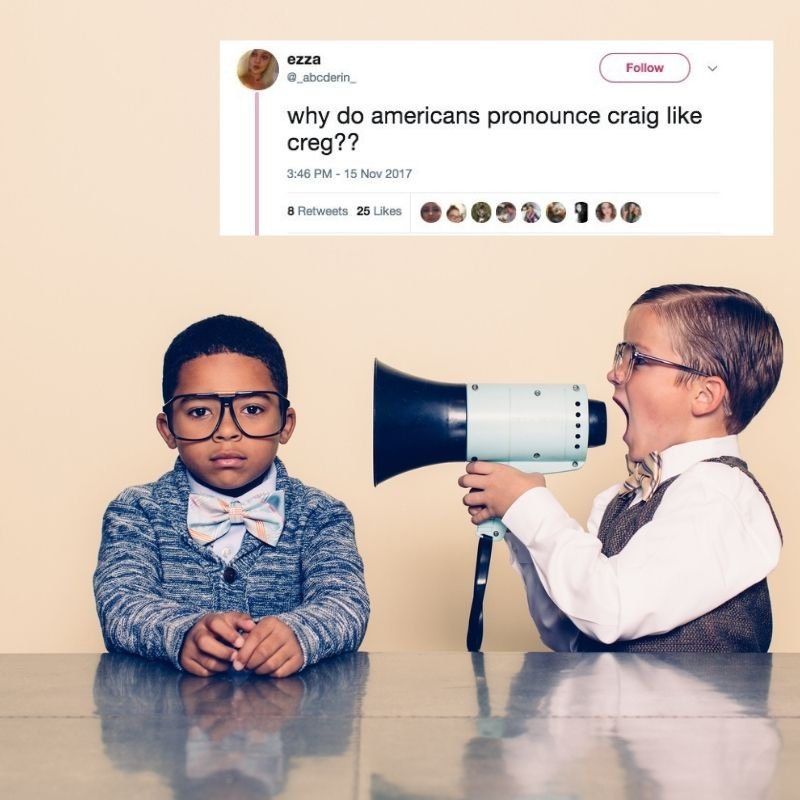 This comes down accents. Even in one country depending on where you are, you might hear a word spoken in three different tones! Internationally, we all say things a bit differently and think our country says it best. This just requires a bit of patience from everyone when meeting new nationalities and consideration.
Automatic VS Standard Cars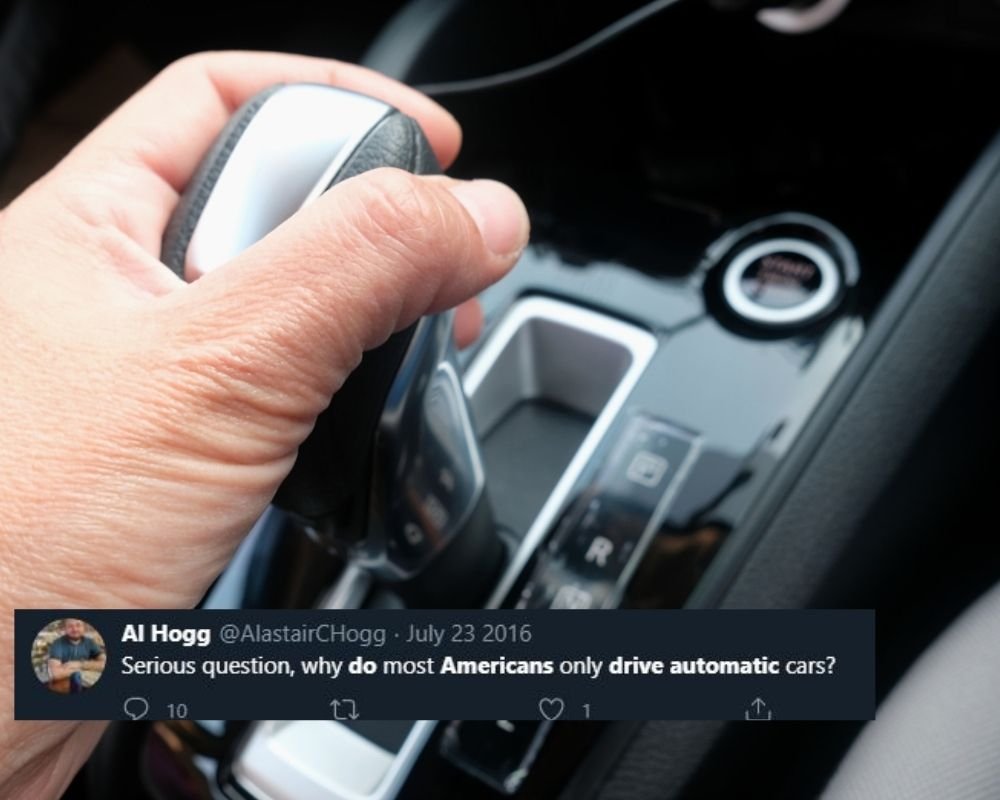 This is super simple- it's easier. Most cars are imported and it's more expensive to get an automatic car than standard manual driving. Since most Americans learn on automatic it isn't viewed as necessary to learn manual unless you are a car enthusiast.
Metric Vs Imperial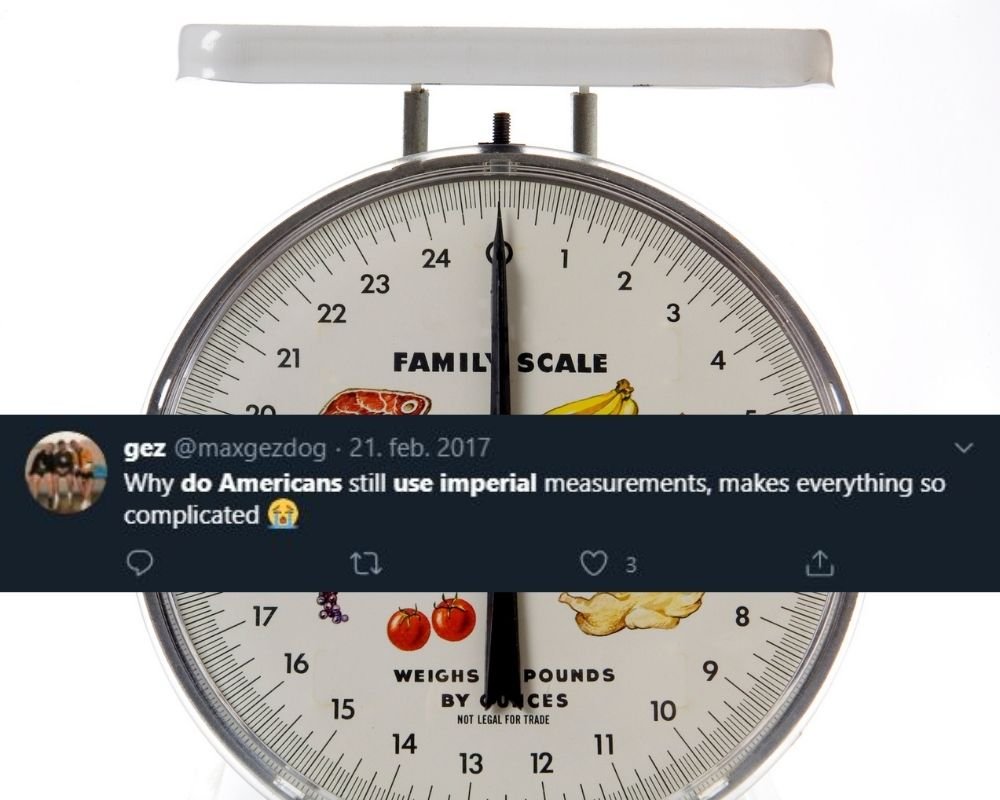 The United States is one of three countries that still use the Imperial system. The other two are Liberia and Myanmar. The cost to change is too expensive so once, again this is just easier and simple for the nation to continue with. 
Football Or Soccer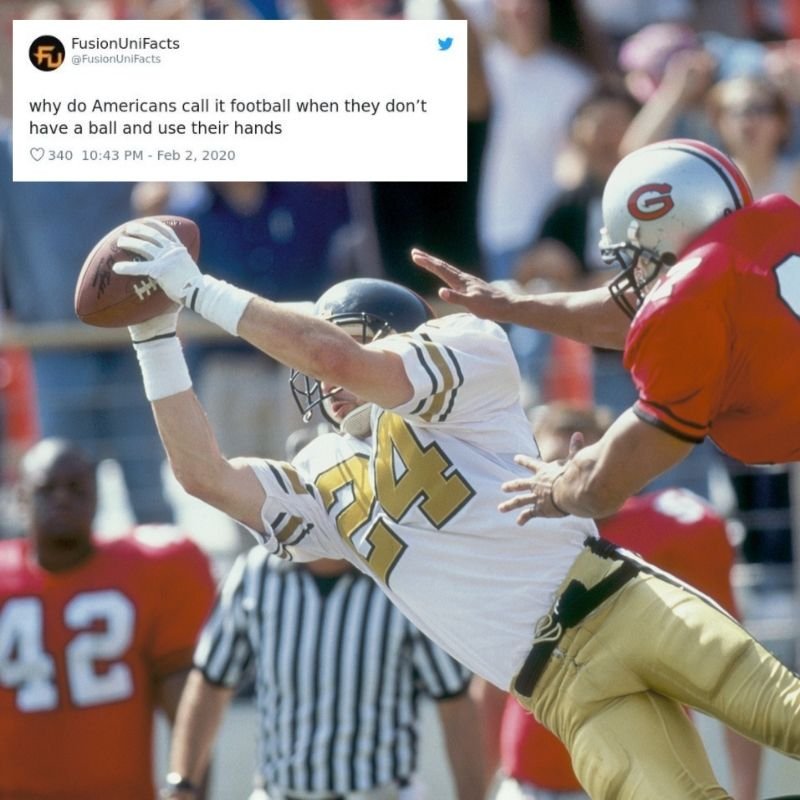 You may not like this reason, but up until 30 years ago, England called it soccer too 30 years ago. Football is a medieval sport that became popular again in the 1800s but there were so many different variations they called the dominant foot one 'soccer' and the dominant hand version 'rugby'. Randomly in 1980, 'soccer' became the American term for football and it disappeared from the British & European press.
Why Are There Two Dakotas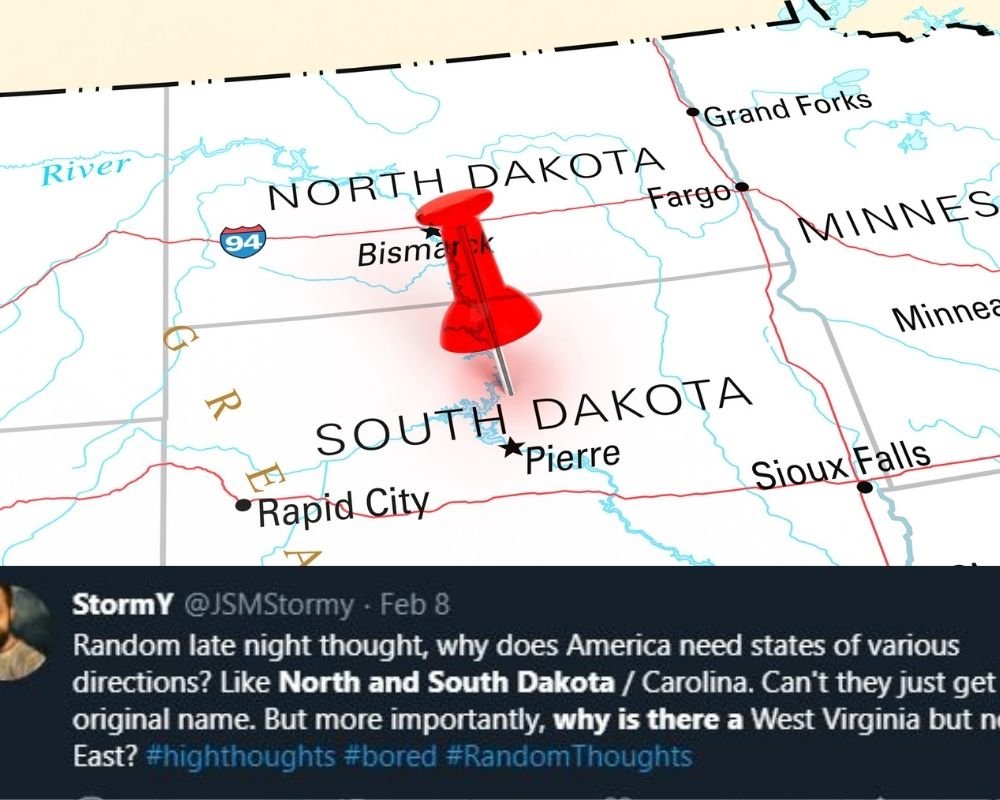 When America first became a country, eight Native American Tribes were populating the land. One was called Dakota or Santee Sioux. When the country became independent hundreds of years later this land could not be divided equally and therefore it was split into two states. 
Maternity/Paternity Leave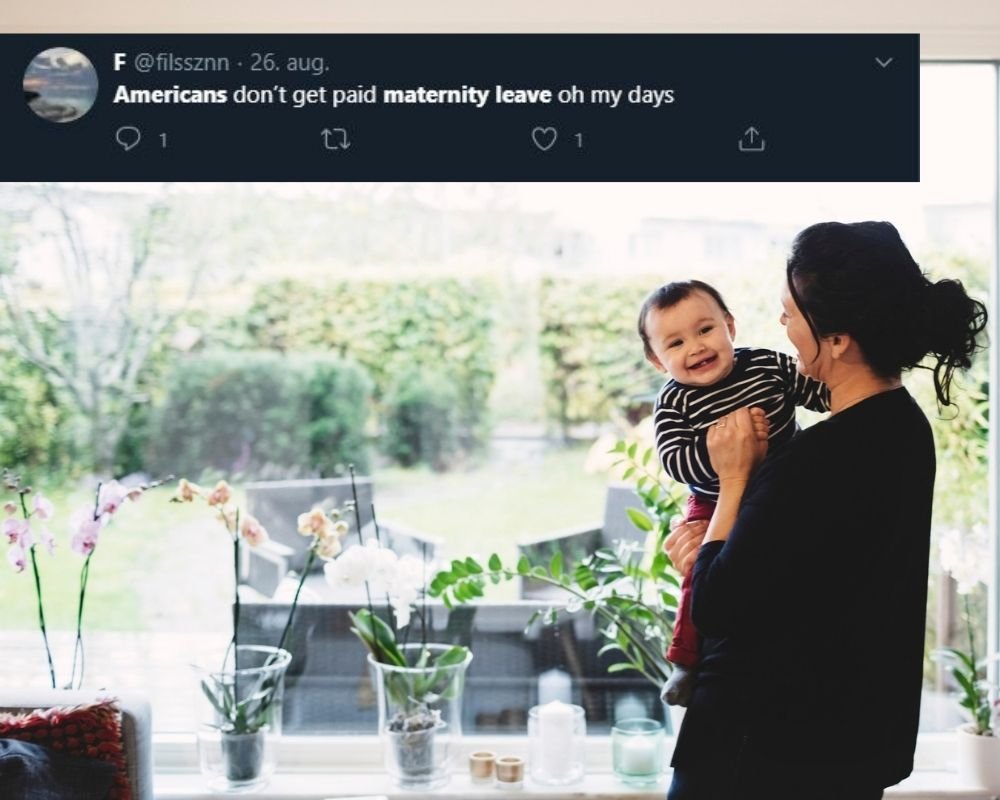 This is something American's want to change and don't understand either. Healthcare in general is very complex in the United States but it is the only country to offer no national paid leave. It is up to the employers and many will only allow 6 weeks for new mothers or they will have to quit their jobs. 
Obsession With Kardashians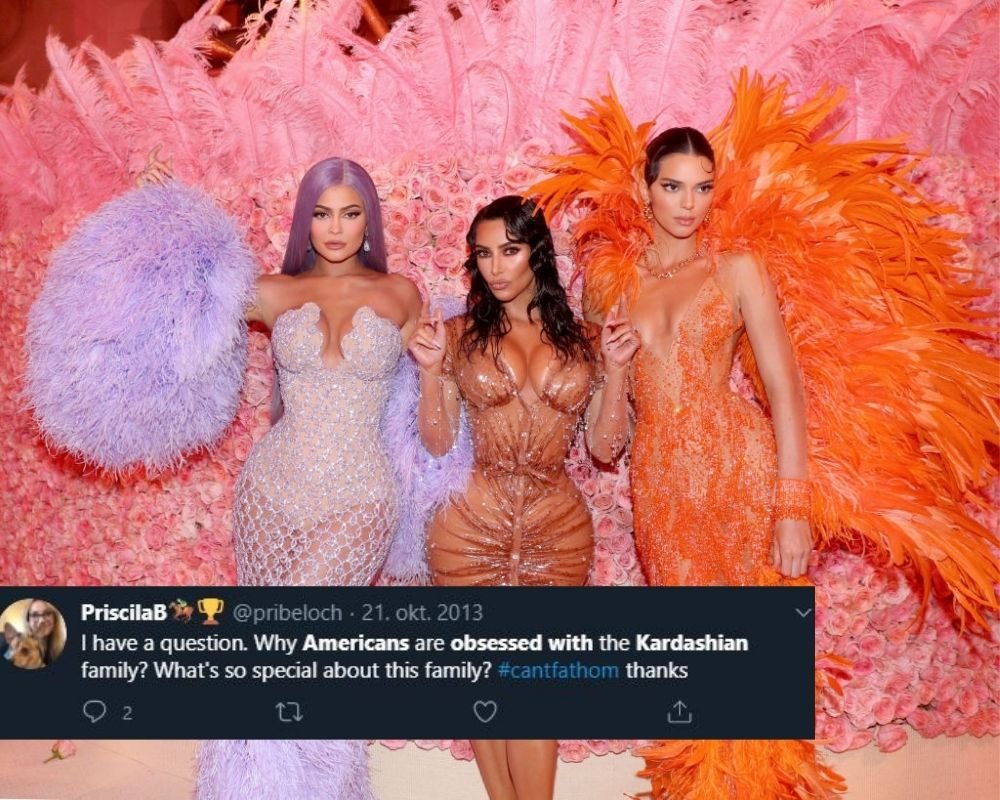 Simply put - The American Dream. Ironically, Kardashian's father was an immigrant to the United States and the family has simply worked hard to be famous for being famous. Folks love to watch them and get a thrill from their lavish lifestyle and narcissistic ways. Who's your favorite?
Focus On Teeth
This comes from another simple solution- because it's available. In the 1990s cosmetic dentistry and plastic surgery became a sign of wealth and it has become more available to other classes but still represents an elitist opinion. Are you on team braces or do you embrace the natural imperfections? As long it doesn't stop us from eating a hamburger we're happy!
Lemonade Or Sprite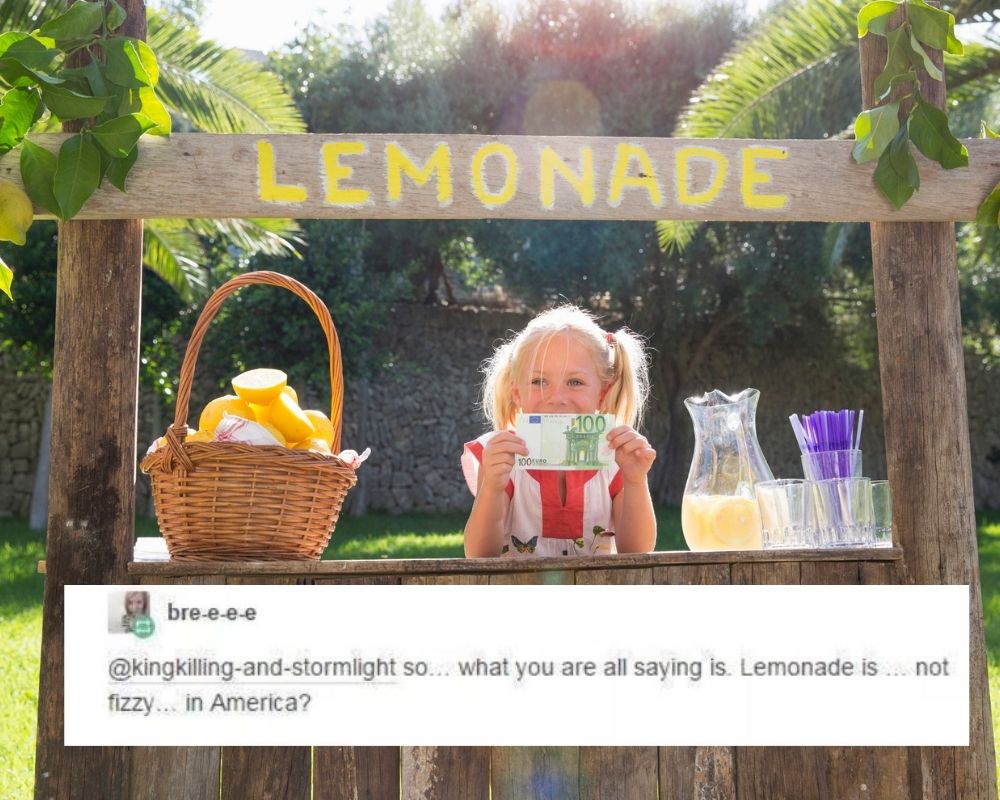 This is a simple misunderstanding. In the United States lemonade refers to a beverage made from lemons, sugar, and water. It is usually sold at lemonade stands or made at home during the summer. In Europe, lemonade is another word for Sprite and used as such for mixed beverages.
Tipping Culture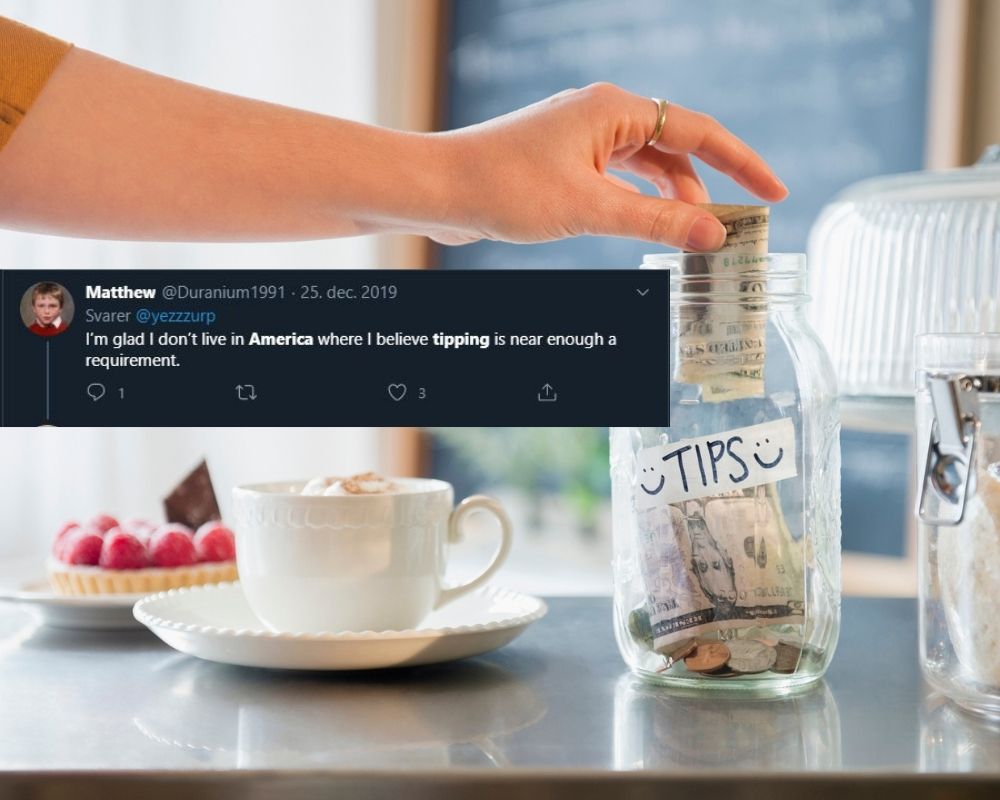 Unlike other countries, American servers and hospitality staff don't get paid minimum wage forcing them to rely on tips. This has generated a tipping culture that many travelers are not familiar with. It is by popular opinion that you tip a minimum of 15% for good service and as high as 25% in certain establishments.
Seasonal Differences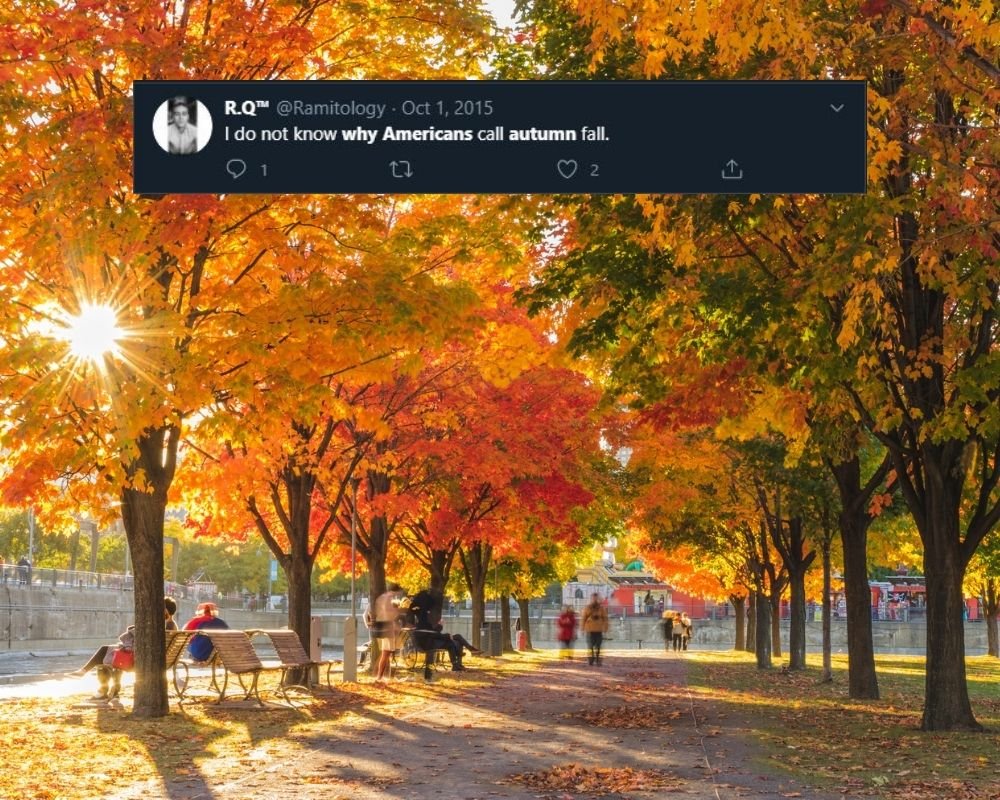 When we looked into this question, it turns out the two words are interchangeable for the third season. Originally referred to as the Harvest season, it really is the person's choice for how they recognize and refer to the season. Both terms began to be said around the same time in the 1500s and I guess Americans couldn't decide on a preference!
Why Are Americans So Loud?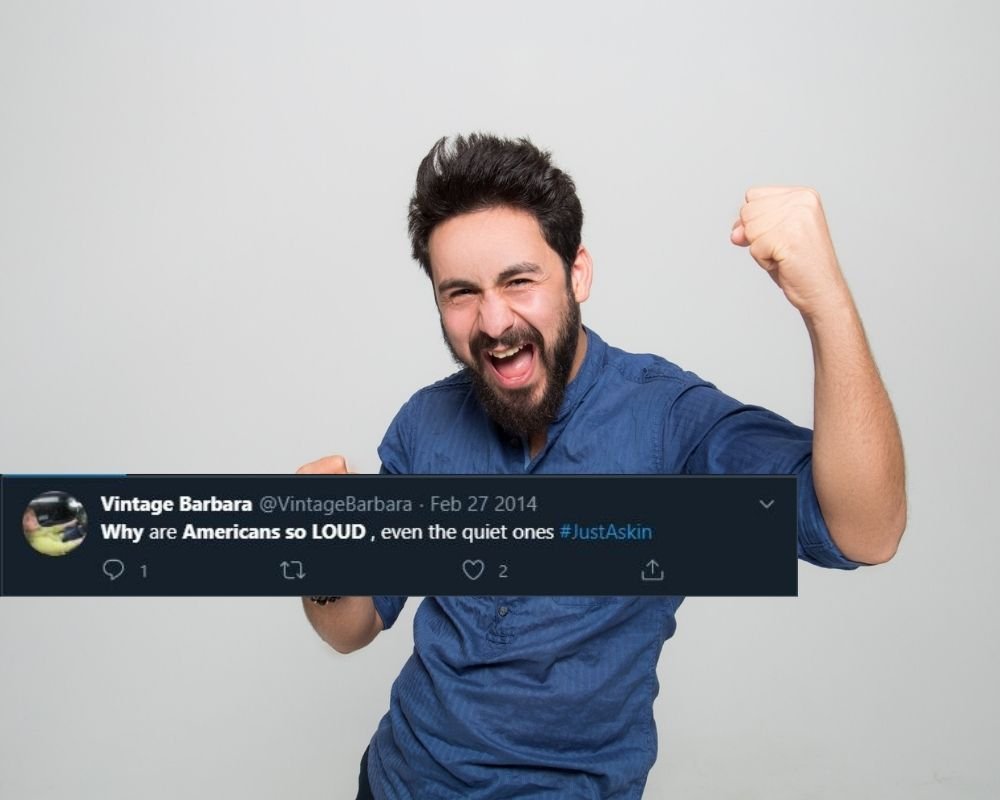 This is a product of Americans traveling and speaking loudly to be heard or more comfortable with speaking loudly in crowds. Overseas it is regarded as a rude and sometimes cocky trait. Another reason for this might be because on television main characters normally speak louder on shows, and people have begun to mimic what they watch.
What are your most popular questions about Americans? Have you found yourself asking any of the ones we've mentioned? We stand by putting cheese on everything but can't believe the history behind North & South Dakota! Have you been to either? Where have you traveled in the United States? Weigh in your thoughts and opinions and share with your friends to see what they think about this big North American nation.