20+ Unbelievably Awkward Hollywood Blockbuster Costume Mistakes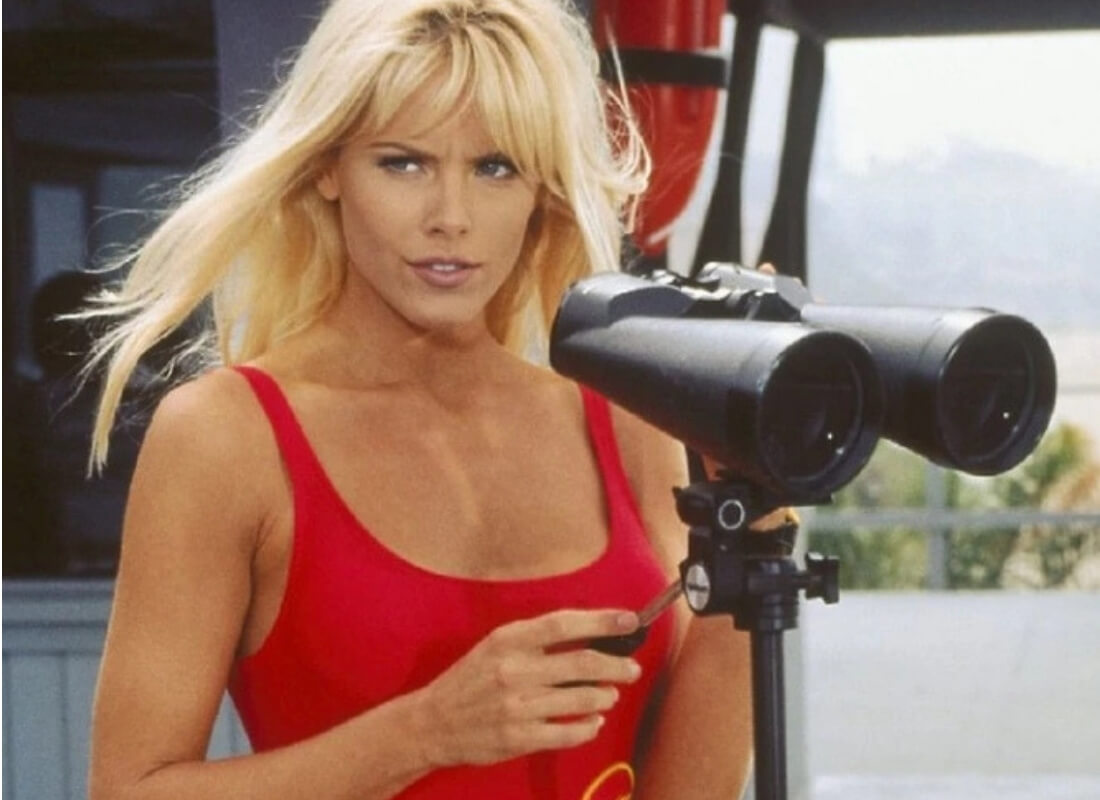 Have you ever thought about how much work goes into a major Hollywood production? First, there's the screenwriters and the pre-production, then the directors, actors, and producers. But there's one important group of people that moviemakers couldn't make films without the costume department. And after taking a look at some of these incredible 'oops!' moments, you'll never watch another film again without thinking twice about the
costuming
. 
Dirty Dancing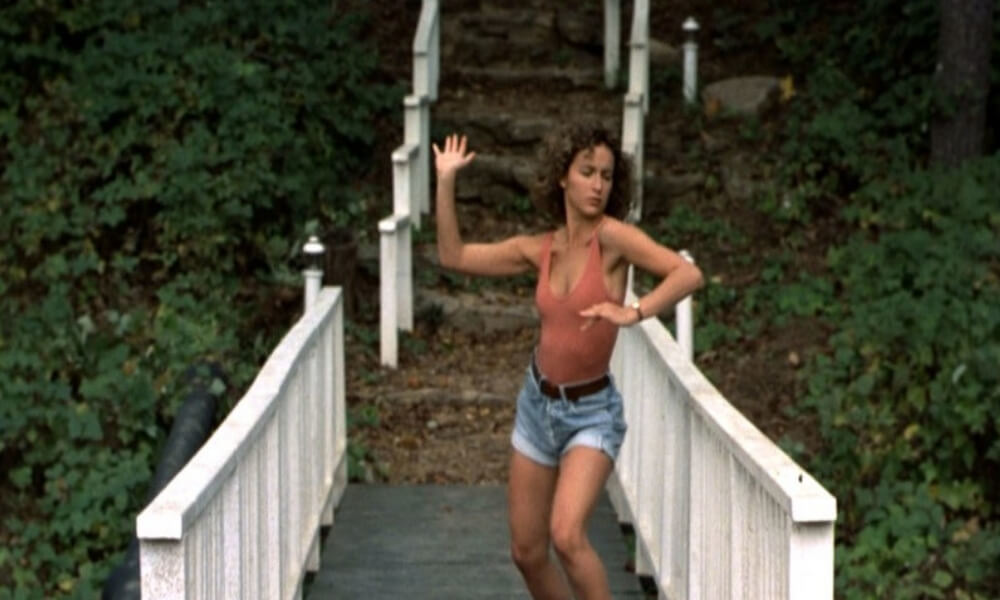 Dirty Dancing was shot in the Catskills in the 80s when jean shorts would have definitely been in style. But do you remember when the film was set? It's a wonder that no one put Baby in the corner with an outfit like this! Back in the 1960s, jean shorts were absolutely not in fashion. Unless, of course, the costume department was trying to emphasize how daggy Baby's outfit was? We're not quite sure… At any rate, it just goes to show how big the role of costuming is in film production.
Legends of the Fall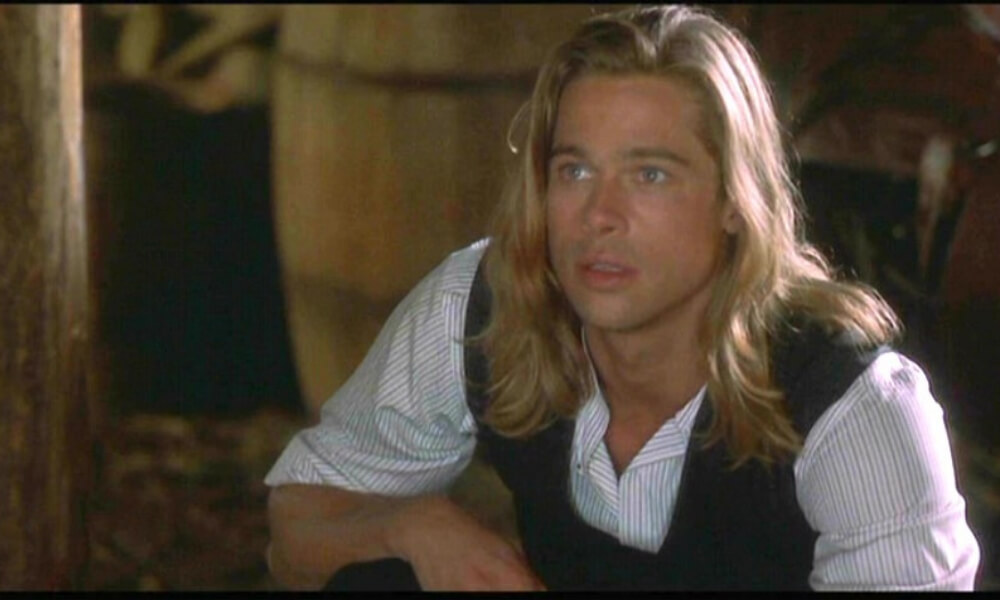 Whenever anyone mentions Brad Pitt, someone starts swooning. This prolific actor needs no introduction and has many accolades and film credits under his belt. Despite this, there was a hair and makeup mistake that even he missed when he played Tristan Ludlow in Legends of the Fall. The movie is a classic coming-of-age film set in the early 1900s. But it seems that hair and makeup chose style over substance because there's no way that this dodgy shave and his glam rock hairdo would have been in style for a farmhand! 
Raiders of the Lost Ark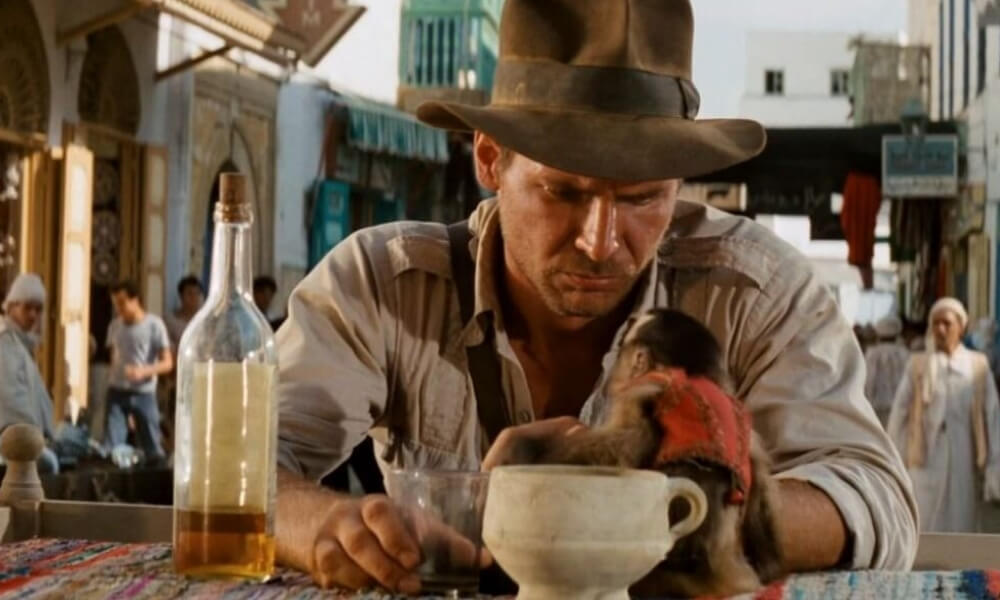 What kind of film buff doesn't love Indiana Jones? In this blockbuster film, Harrison Ford plays the rough-and-ready 'Indie,' an archaeologist who goes on an action-packed adventure. While this big-budget film has some very impressive special effects and scenes, we couldn't help but spot that this extra just so happens to be wearing a pair of blue jeans. It's true that they existed in the 1930s, but they would not have been popular garb! Thank goodness that Ford's incredible performance distracted us from this one!
Captain America: The First Avenger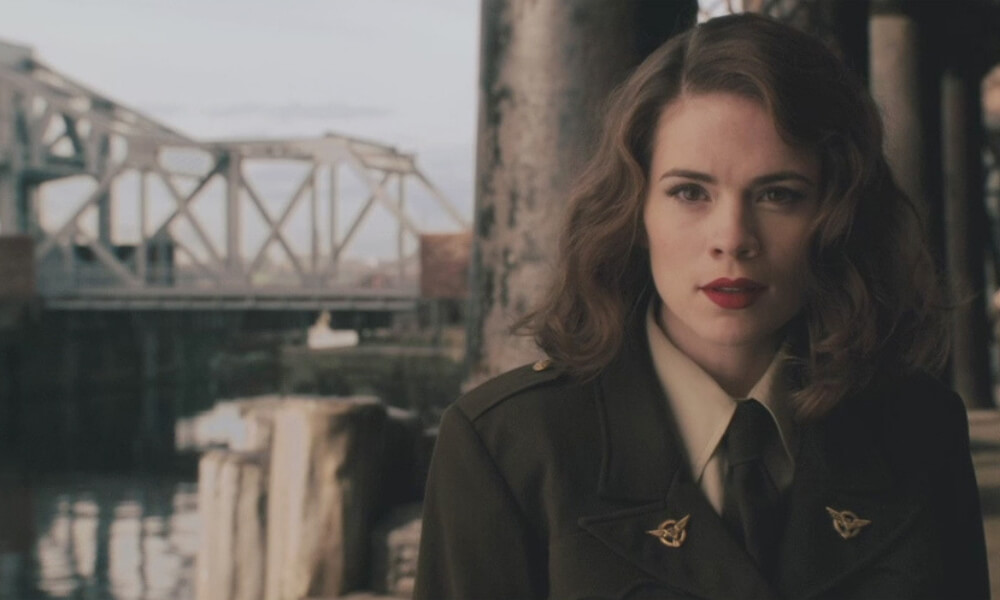 Do you consider yourself a bit of a Marvel geek? If so, you'll instantly recognize the gorgeous Hayley Atwell, who played Peggy Carter in the Captain America films. She was also in Avengers: Age of Ultron, Ant-Man, and Avengers: Endgame. In the Captain America films, her gorgeous wartime pinup style combined with her awesome performance had audiences captivated. The only problem is that back during the war, there is no way that women would have worn their hair down like this. Don't tell anyone, but we love her so much that we don't even mind.
The Ten Commandments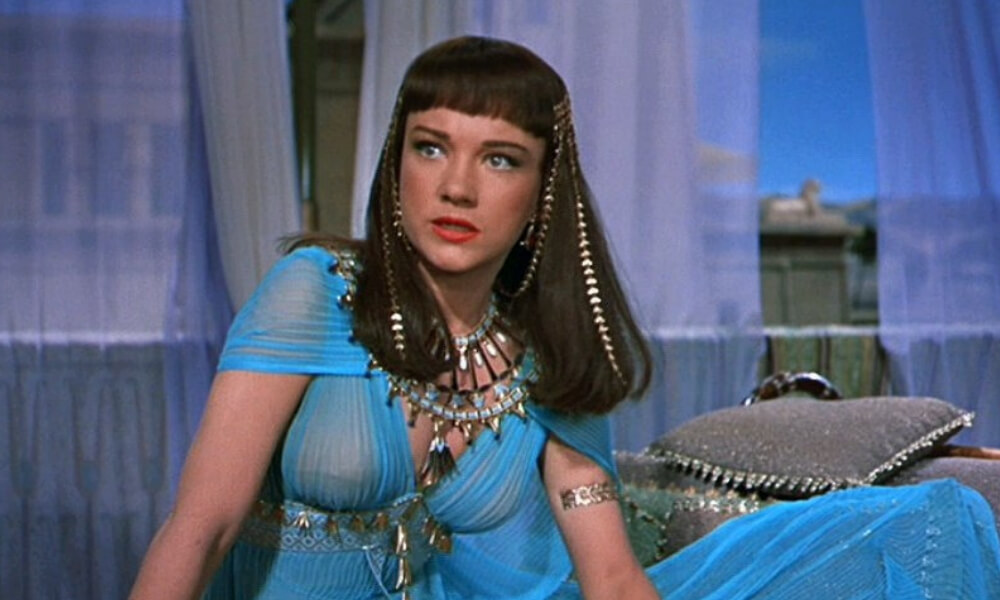 This one's an oldie but a goodie for sure! The Ten Commandments was marketed as 'The Greatest Event in Motion Picture History!' and we'll be honest, it's pretty damn good. With a budget of $13 million back in 1956, this huge film grossed $122.7 million at the box office. If you factor in inflation, that's a mind-blowing sum in today's figures. At any rate, it seems that maybe the costume department splashed out a little bit too hard. Nefertiri's dress is a little too ahead of its time, as blue dye was very difficult to find during biblical times. She still looks stunning though!
Robin Hood: Prince of Thieves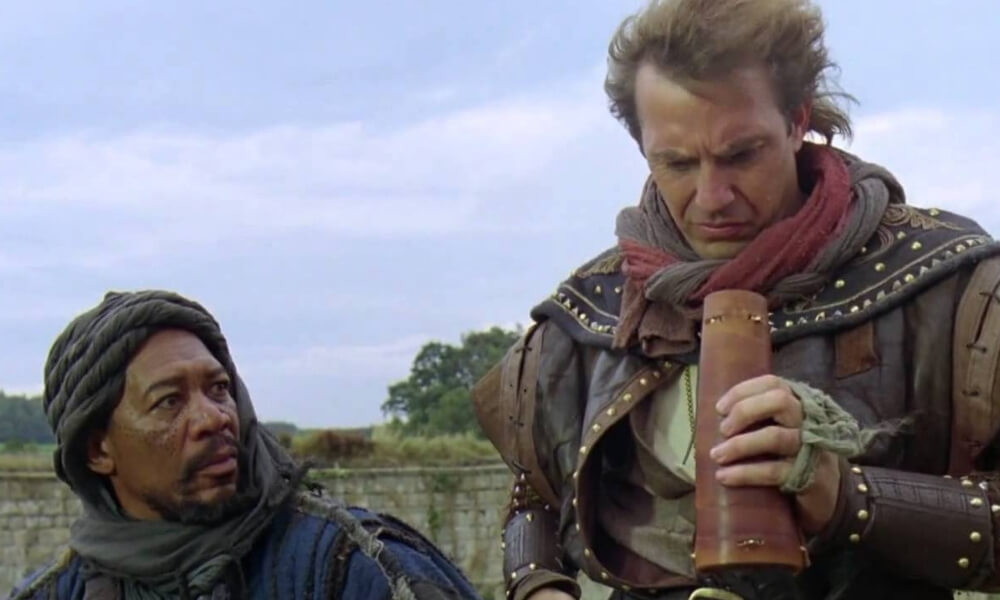 In this 1991 action-adventure film, Kevin Costner plays everyone's favorite rascal, Robin Hood. Unfortunately for Costner, however, his performance left something to be desired, and he ended up winning a Golden Raspberry Award for Worst Actor! Yikes. What's more, there was something a little odd about this one scene with Morgan Freeman. Do you know what it is? It's the telescope! Back in the 12th century, telescopes hadn't actually been invented yet. Oh dear...
Captain America (The First Avenger)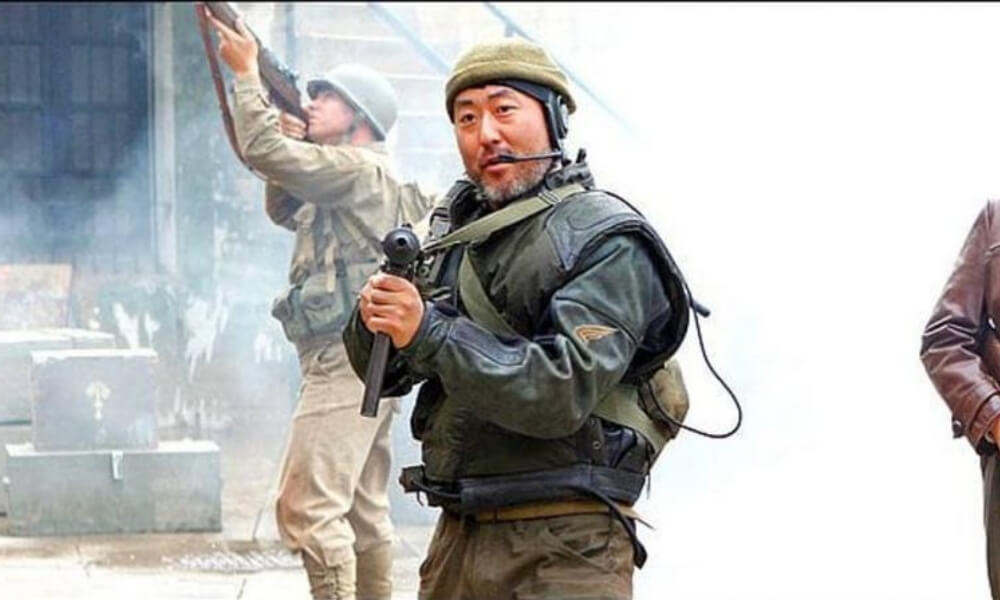 These Captain America films had yet another little mistake… or perhaps they just took a few liberties with the time period? After all, Captain America's superhuman powers exceeded what we might reasonably expect for any actual person, regardless of the time period. At any rate, Jim Mortia is pictured here with an earpiece. These were invented at the turn of the new millennium, so there's absolutely no way that they would have had these back during wartime. Oh, Marvel!
Almost Famous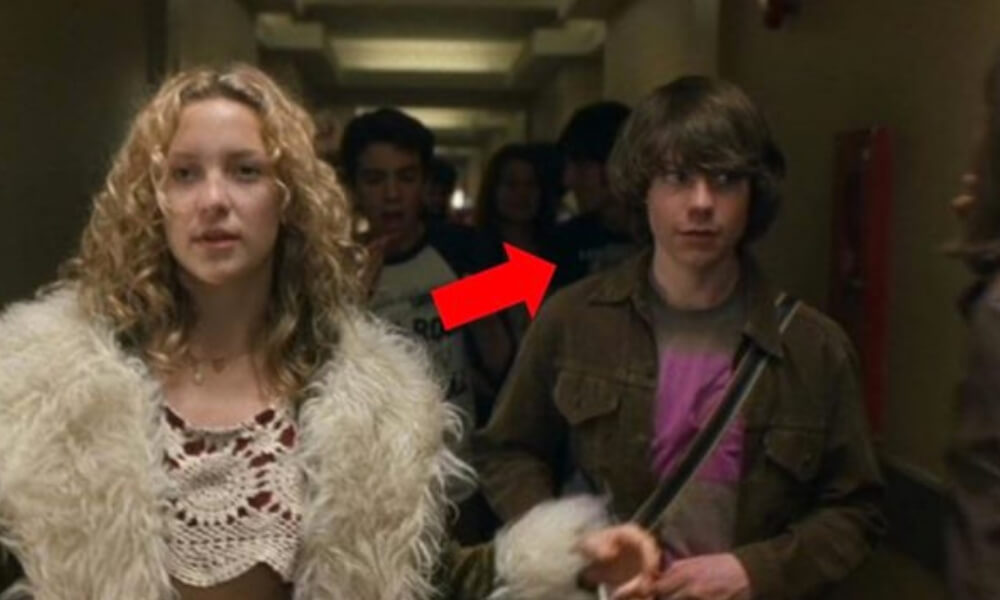 You will remember Almost Famous as the badass rock-and-roll story which follows a young journalist as he tours with his favorite band. Can you imagine? That would be a dream for any teenager, let alone an emerging journalist. But there was one little mistake that superfans of Black Sabbath picked up on. The movie is of course set in the early 1970s, but one of the cast members in this shot is wearing an unusual shirt. Can you see it? This particular one wasn't even made until 1997!
Django Unchained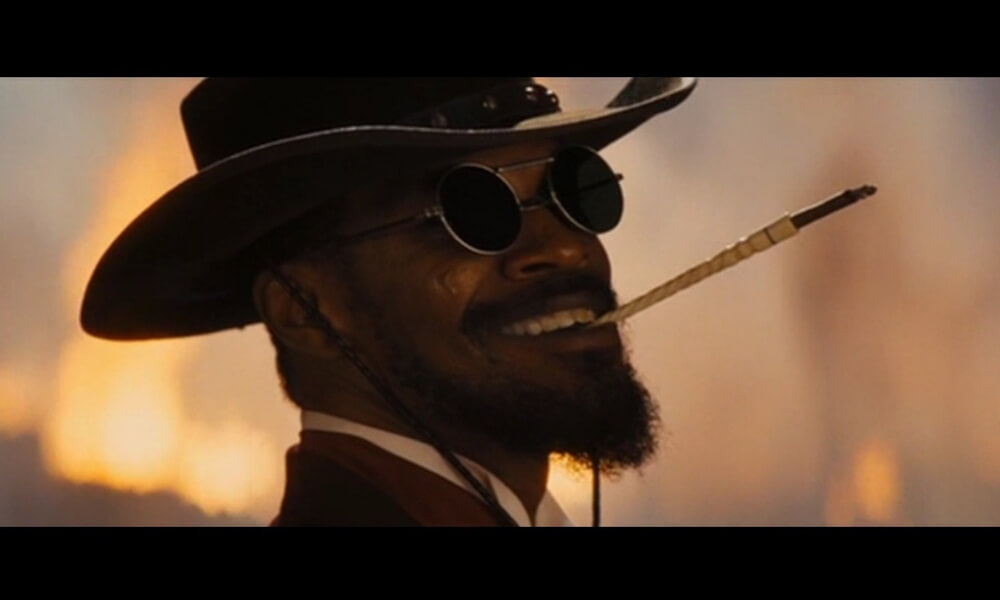 Quentin Tarantino's films have never been particularly conventional, but in Django Unchained, Jamie Foxx was wearing something quite different indeed. We're pretty sure that the famous director would have been well aware of this little error. Can you spot it? It's those sunglasses! The ones that Django is wearing weren't even invented until 1929. And of course, the film is set during the time of slavery in America. We don't blame Foxx for wearing sunnies. Life would have sucked back then without them!
Saving Private Ryan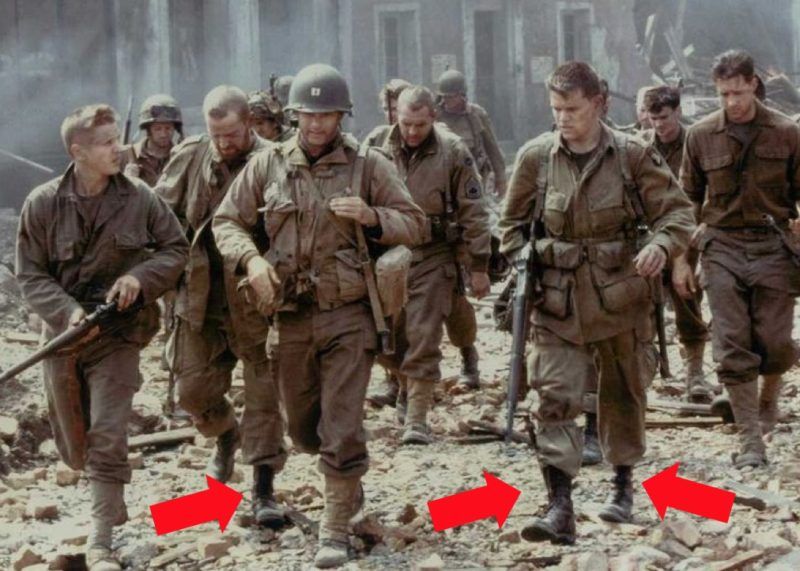 Which high school kid didn't watch this classic World War Two film? It's a classic rainy day history lesson. But there's something that isn't quite right, and it just so happens to be on Matt Damon's feet. The boots that he is wearing weren't actually around during the Battle of Normandy. They didn't start being made until the 1950s! Even so, Steven Spielberg's direction and the intense graphic war scenes mean that most of us forgot about this tiny little fact as soon as the film started.
American Hustle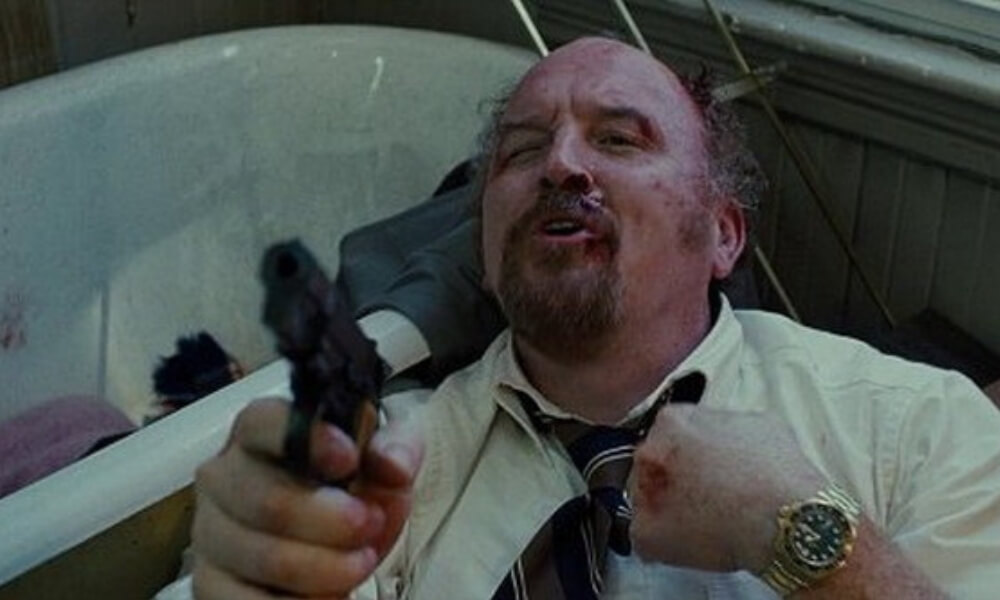 Do you consider yourself a bit of a cinephile? Well, this is a real test for you. Ever seen American Hustle? We were totally enamored by the beautiful and hilarious characters, so most of us didn't see this one. Louis CK sports a pretty fancy watch and plays the character of Stoddard Thorsen. But what's odd about his wrist piece is that the Rolex on his arm didn't exist until 2010. And American Hustle was set in the 1970s, so it seems that Louis CK's character has figured out time travel!
Gangs of New York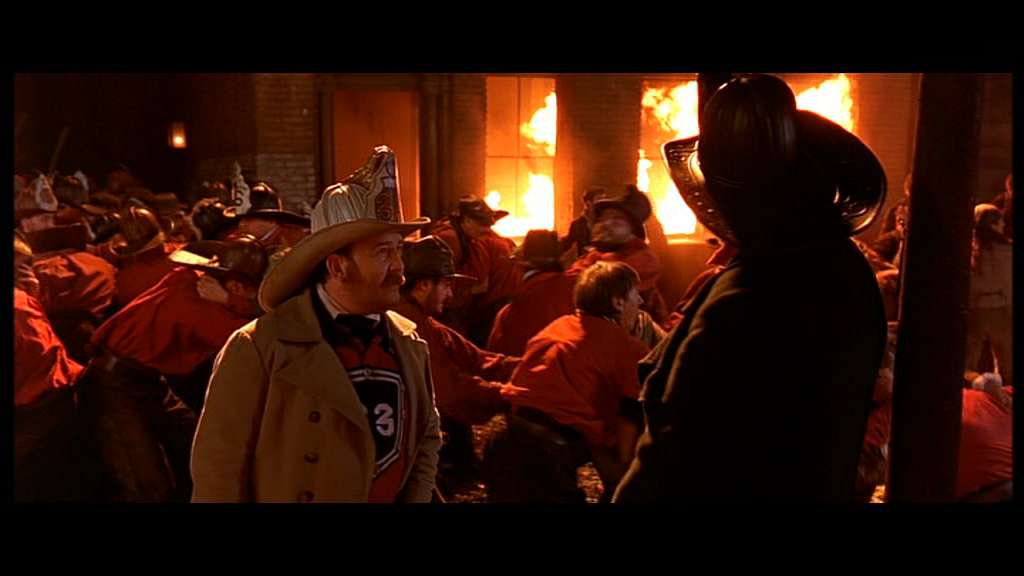 Another Martin Scorsese blockbuster, Gangs of New York is a period drama set in the 1860s. Usually, if Scorsese films have a costuming error, it's only a minor one, like the previous Louis CK watch in American Hustle. But Gangs of New York had a much bigger costume problem, and that was that the firefighters were dressed in 20th-century fire suits! Considering the film isn't just a modern-day retelling but a full-on period drama, this is one mistake that we can't overlook.
Amadeus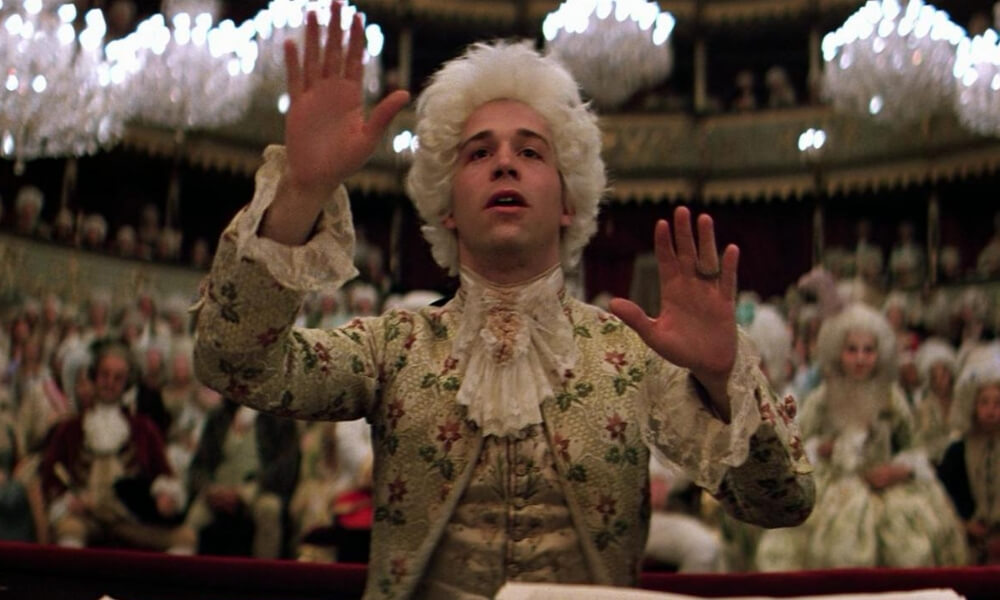 Do you know when zippers were invented? It was quite some time ago, but maybe not quite as far back as the costume department from Amadeus predicted. The film is set in Austria in the late 18th century and follows Wolfgang Amadeus Mozart's rivalry with Antonio Salieri. There are quite a few zips on costumes in this movie, which of course makes very little sense considering that the zip only came into mass production in the 1920s. Maybe they were just on a tight schedule for filming and wanted to get in and out of costumes quickly!
The Tudors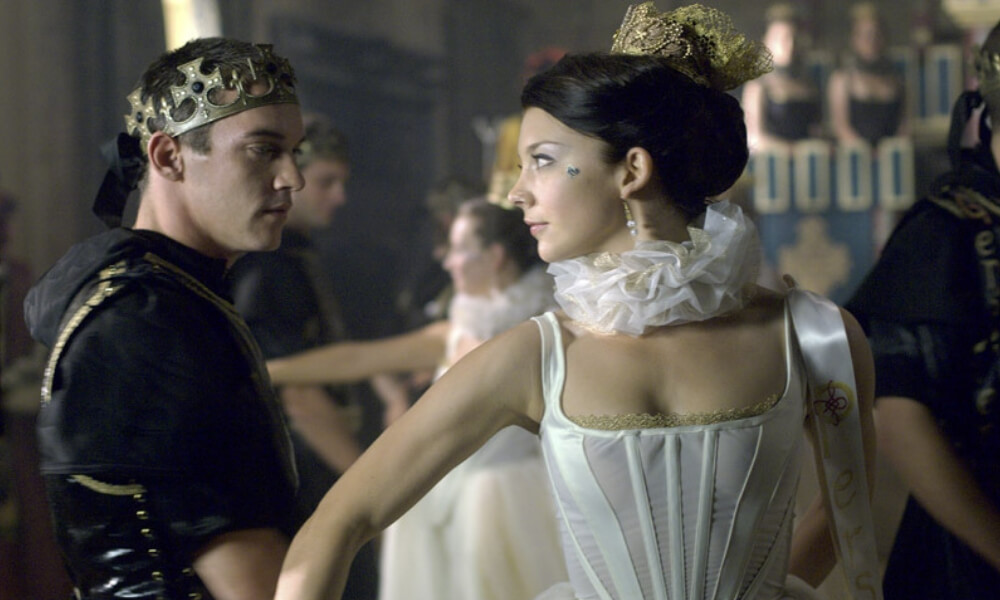 This little mistake is sure to ruffle a few feathers. Especially the feathers of history nerds! You know those concertina things that people wear around their necks in period dramas? Ruffs were in style throughout the 1550s right up until the 1750s, and are still worn today by some members of religious institutions. While they would have been in style during the time of the Tudors, there's no way someone would have worn one without an undershirt. For starters, it's not a great look even today! Uh oh. 
The Other Boleyn Girl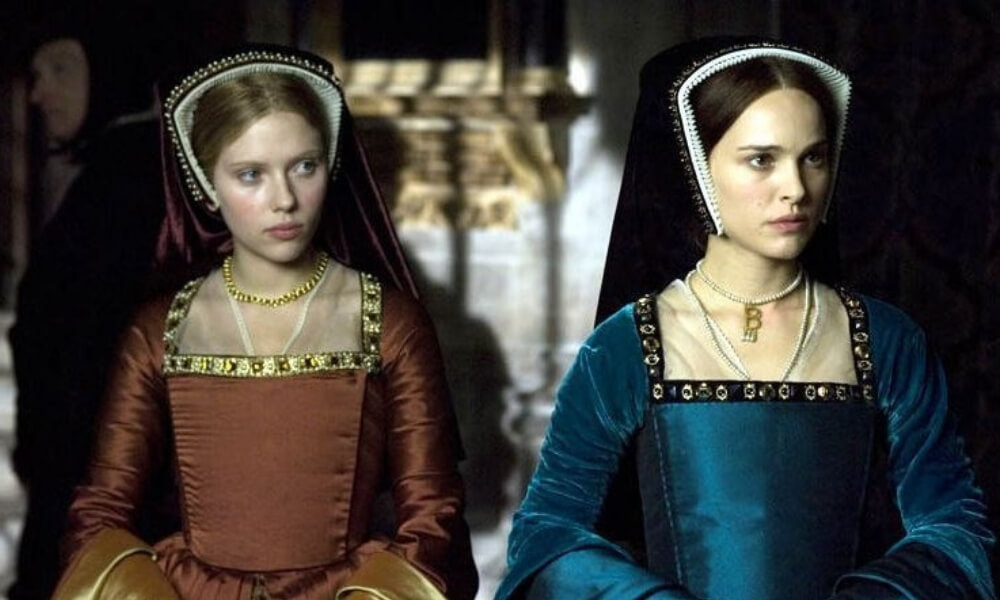 Everyone talks about Anne Boleyn, but no one seems to remember her sister Mary. The other Boleyn girl, as the film title refers to, is played by Natalie Portman, and it's said that the filmmakers wanted us to be able to distinguish between the two sisters easily. We could plainly see both Scarlett and Natalie's hair, but there's just one problem. During the time of the Tudors, French hoods were not worn in this way. It would have even been scandalous for a woman of such status to be seen in public with her hair uncovered!
Back to the Future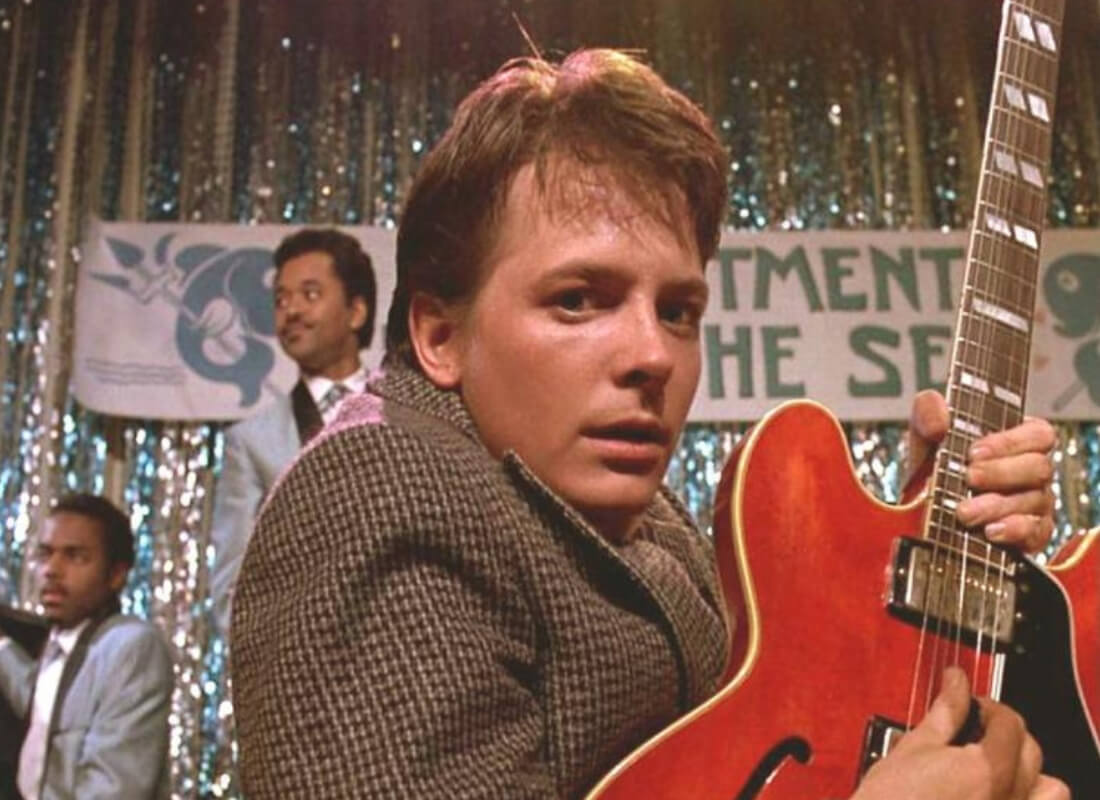 Everyone remembers that scene from Back to the Future where Marty McFly gets up on stage and wows everyone back in 1955. Can you recall? He picks up that beautiful red Gibson guitar and plays a rockin' tune on it, much to the surprise of the 1950s crowd. Of course, this is not the strangest part of Back to the Future, but it's definitely up there. Want to know why it's problematic? The Gibson ES-345 TDC wasn't actually released until three or four years after McFly's famous rockstar scene.
Public Enemies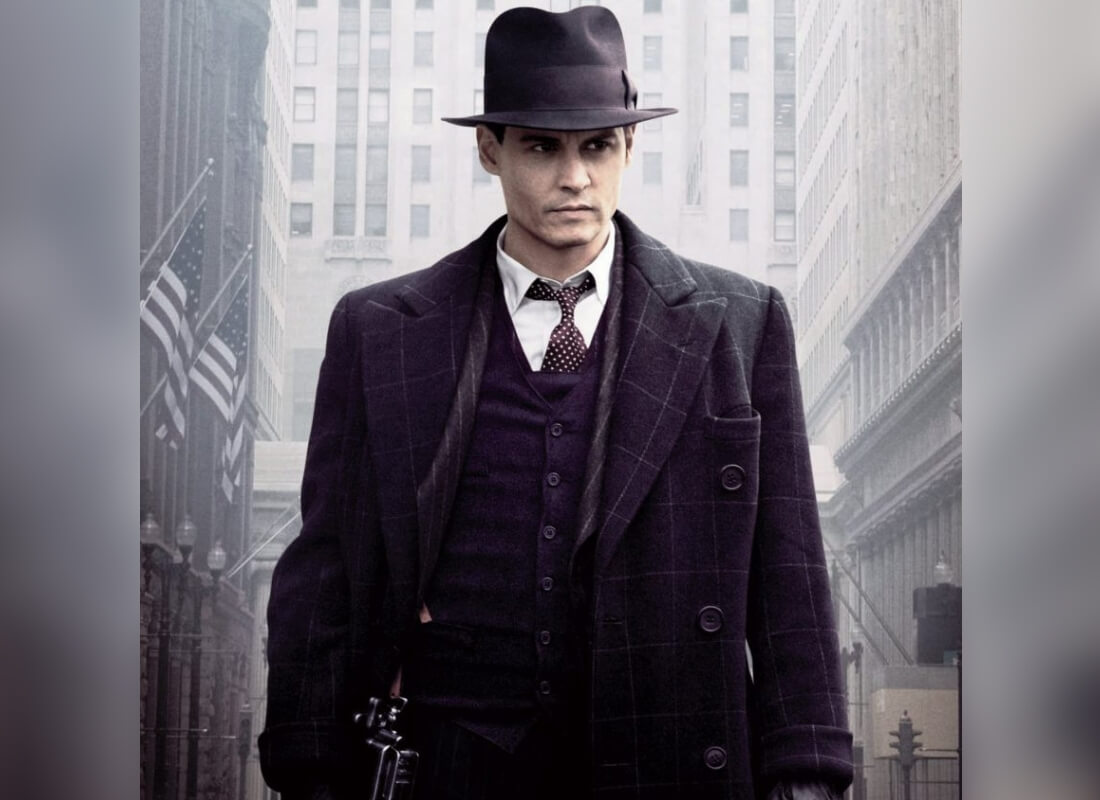 This 2009 film follows Johnny Depp through America during the great depression in the late 1920s and early 1930s. Depp might have done his job thoroughly, but it seems that the costume department may not have. The 1930s bank robber wore a huge coat, which everyone will remember from the film. But unfortunately, the light, high-quality coats that we have today weren't being produced back in the 1930s. It may have been much more practical for Depp to film in a lighter coat, but it isn't quite correct considering the time period.
The King's Speech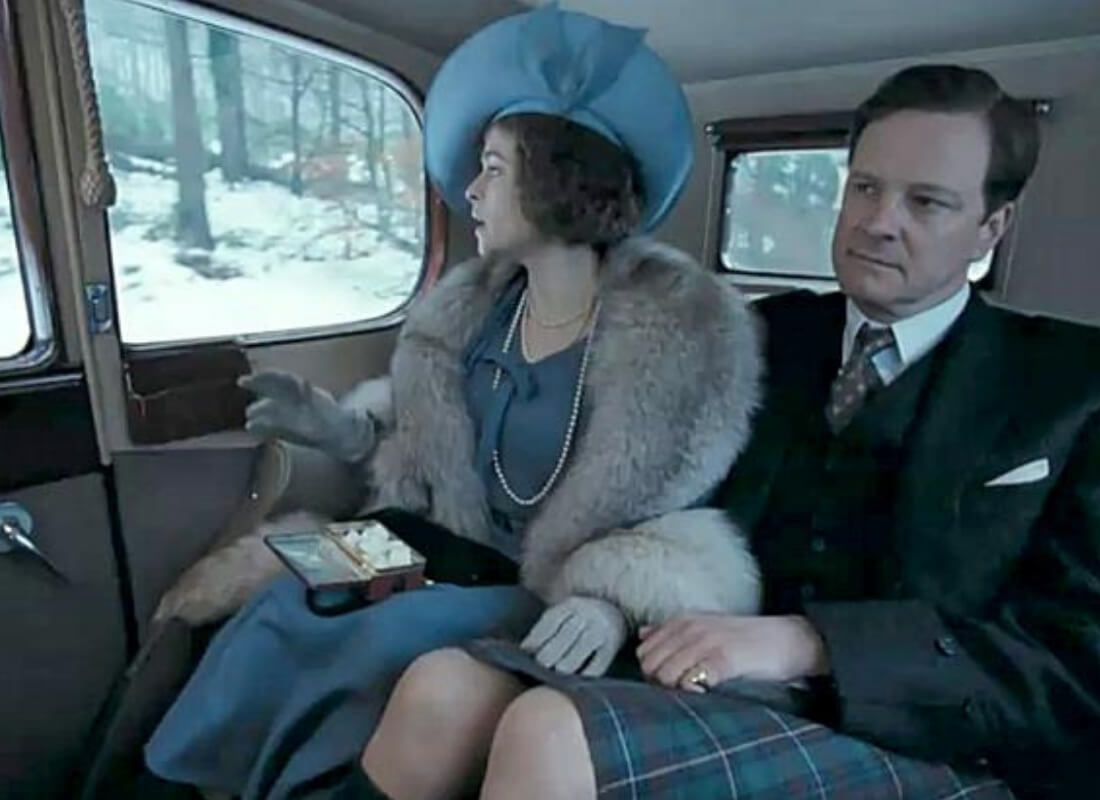 Colin Firth and Geoffrey Rush are incredible in yet another period drama that captivated audiences the world over. Of course, Firth plays George VI, who found himself King unexpectedly when his brother abdicated the throne. Rush plays his Australian speech therapist, who helps the young King get over his speech impediment. The film was very realistic, and we have to commend the costume department on this one. However, there's just one little thing that they missed: the kilt. In this scene, the King sports a 1997 Irish Balmoral kilt, which is particularly awkward because it's meant to be Scottish! 
Glory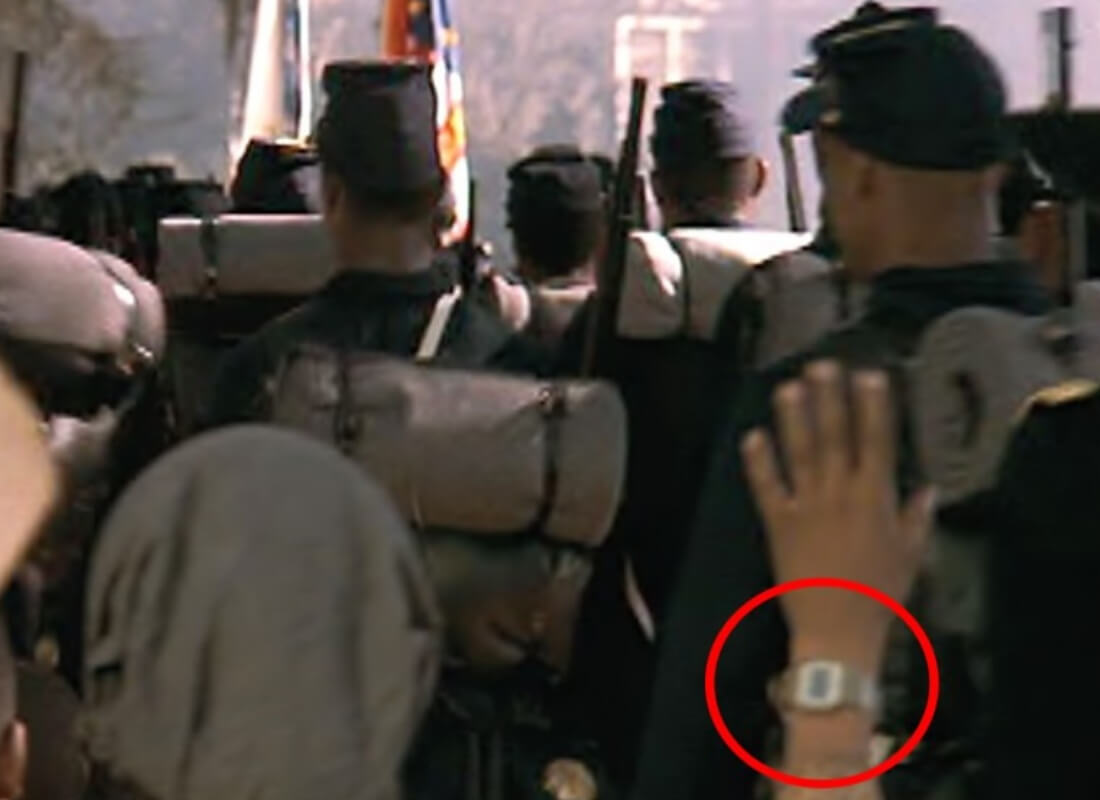 OK, this one is a really glaring mistake. Edward Zwick's 1989 civil war drama might have been an incredible watch, but there's another incredible watch in the film itself! If you can see it in the shot above, one extra seems to be wearing a wristwatch. Not only were wristwatches not invented then, but this one also happens to be a digital one. For real? The American Civil war was many years before watches, way back in the 1800s!
Troy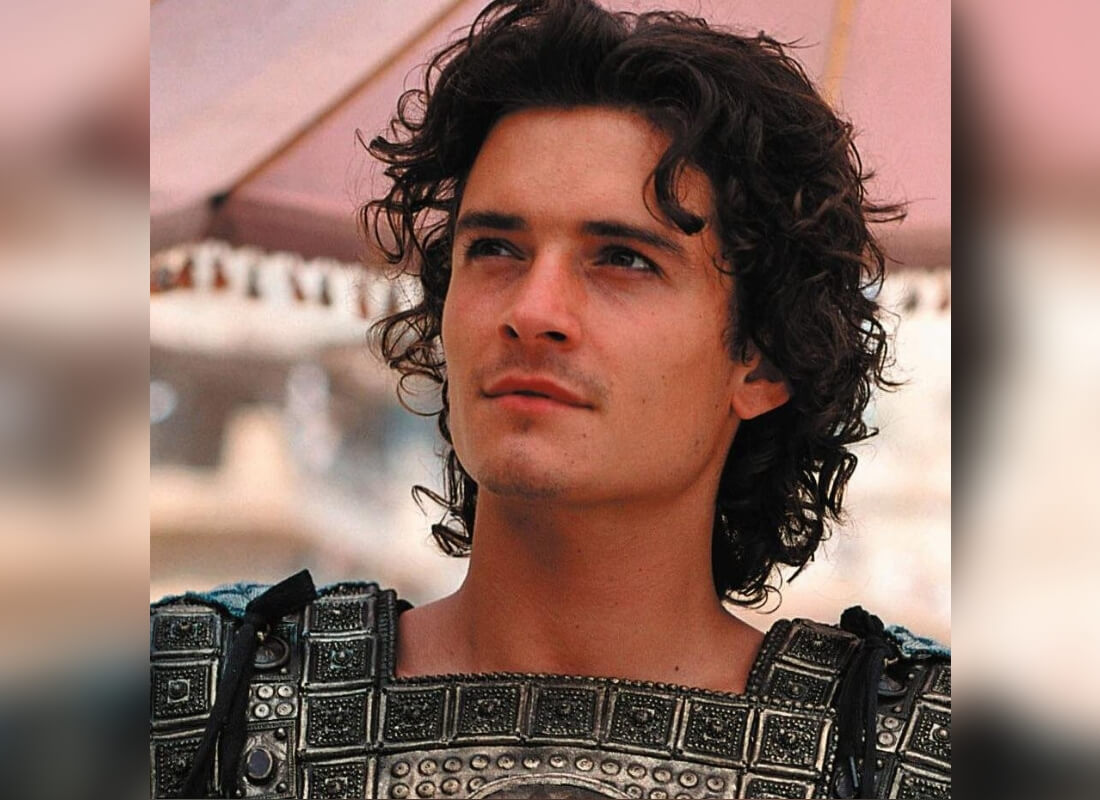 This 2004 historical war film about the Trojan War stars Orlando Bloom, Brad Pitt, and Eric Bana. So you'd think it'd be a pretty solid film, right? While the big-budget spectacle featured magnificent costumes and even more impressive fight scenes, it didn't quite live up to the expectations that many people had for it. What's more, is that the film featured a few things that weren't quite right. One glaring mistake is that they didn't actually have umbrellas until 5th Century BCE. So Orlando's umbrella is way ahead of its time!
Pride and Prejudice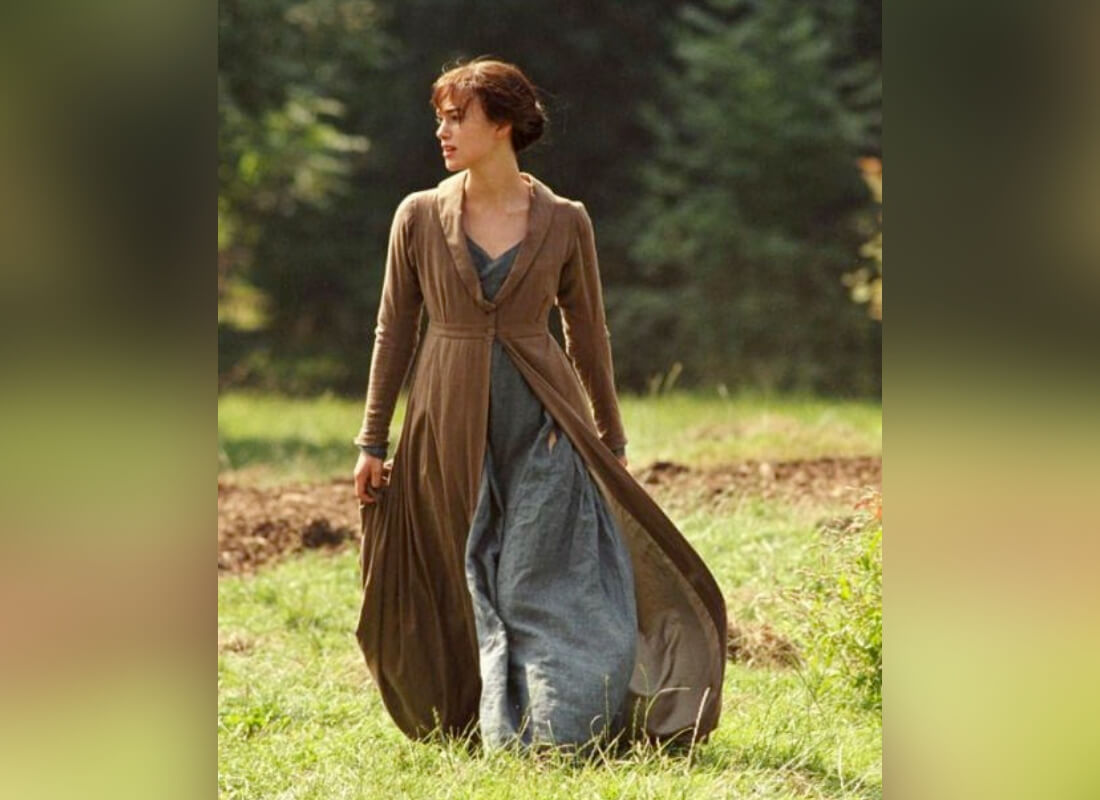 Pride and Prejudice is an absolutely classic tale. Elizabeth Bennet and Mr. Darcy might have had the romance of the century, but that doesn't mean that they get to jump forward twenty years and wear things that weren't invented yet! But Bennet and Darcy just so happen to have done just that, when they wore rubber boots in the hit film. These boots weren't even invented until the Georgian era, which of course came years after the time period in which the famous film is set.
Good Night and Good Luck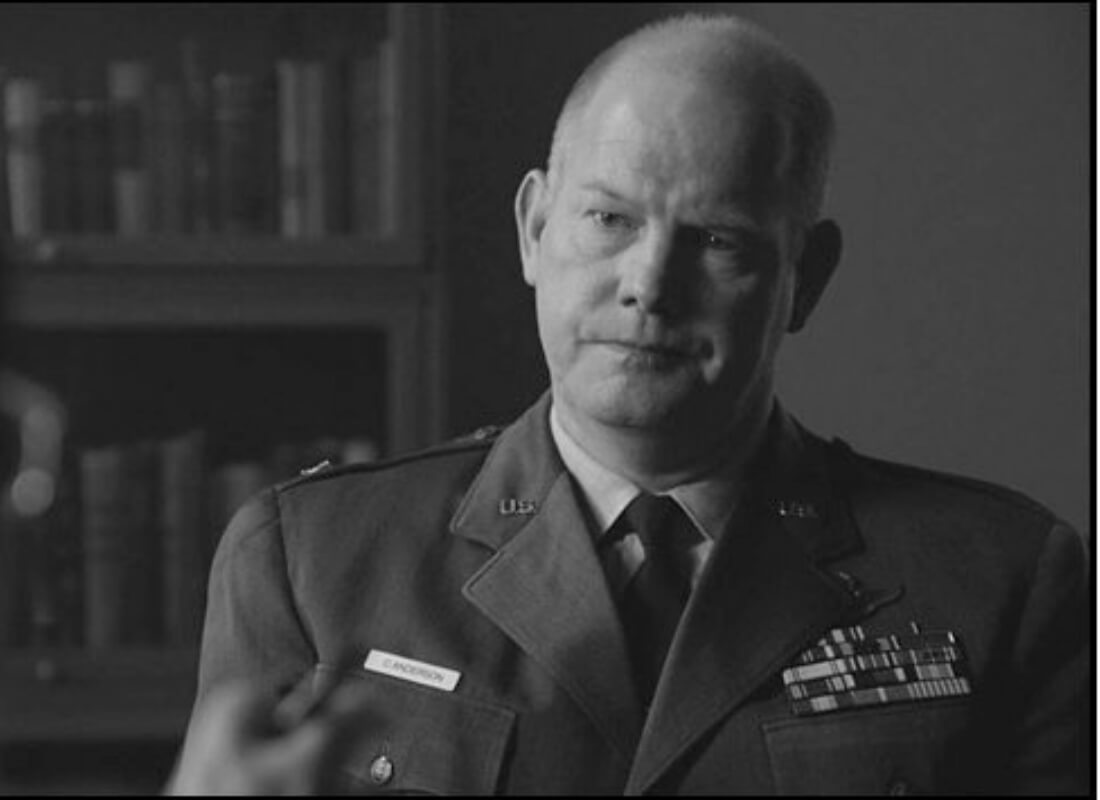 If you've seen this 2005 historical drama, you know that it was pretty mind-blowing. It was nominated for not one, not two, but SIX Academy Awards. These included Best Director and Best Picture for George Clooney, who directed and starred in the 1953 drama. Military uniform in the contemporary era is already strictly regulated, and back in the 1950s, it may have even been even more strict! So it's quite strange that the military officers are wearing name tags from the late 1960s. Hmmm…
Braveheart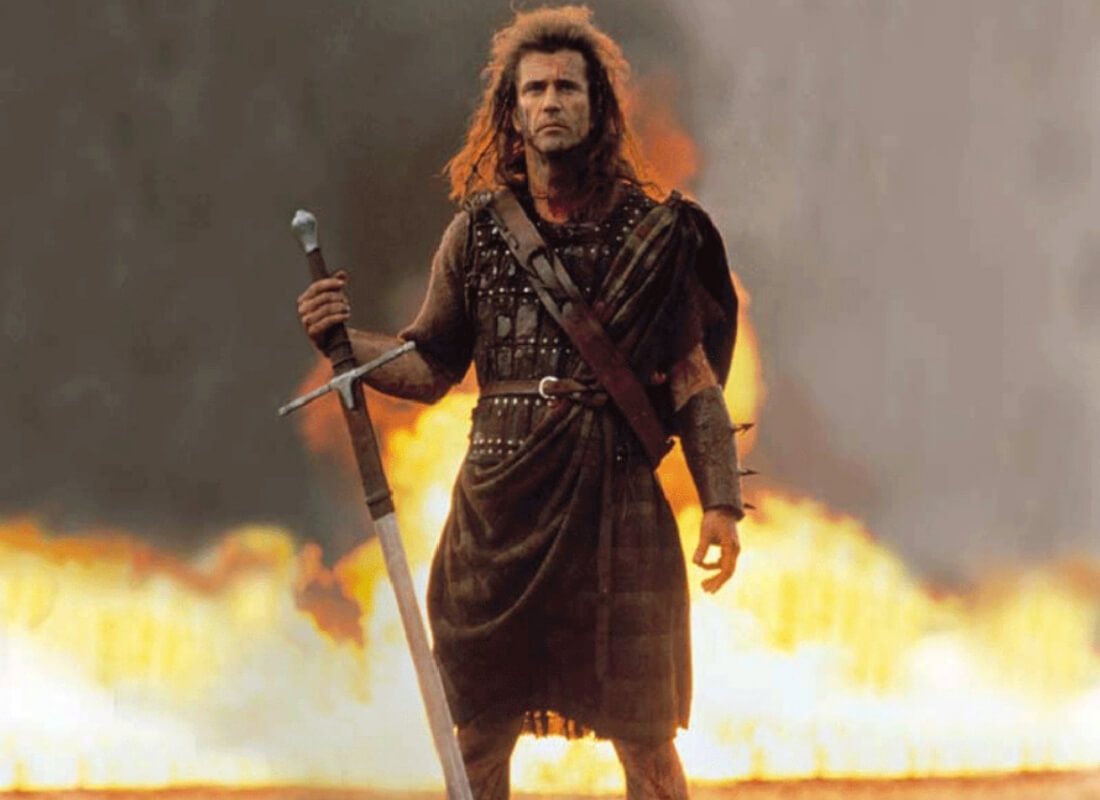 'They may take our lives, but they'll never take our freedom!' You know how it goes. William Wallace stands up and throws a sword around while yelling to motivate the Scots. It is set right back in the 13th century. And what could be more Scottish than a kilt? Well, it turns out that the Scots only started wearing kilts in the 16th century, a full 300 years after William Wallace was alive. At the same time, we probably would have thought it odd if there weren't kilts in this incredible historical drama! 
The Color Purple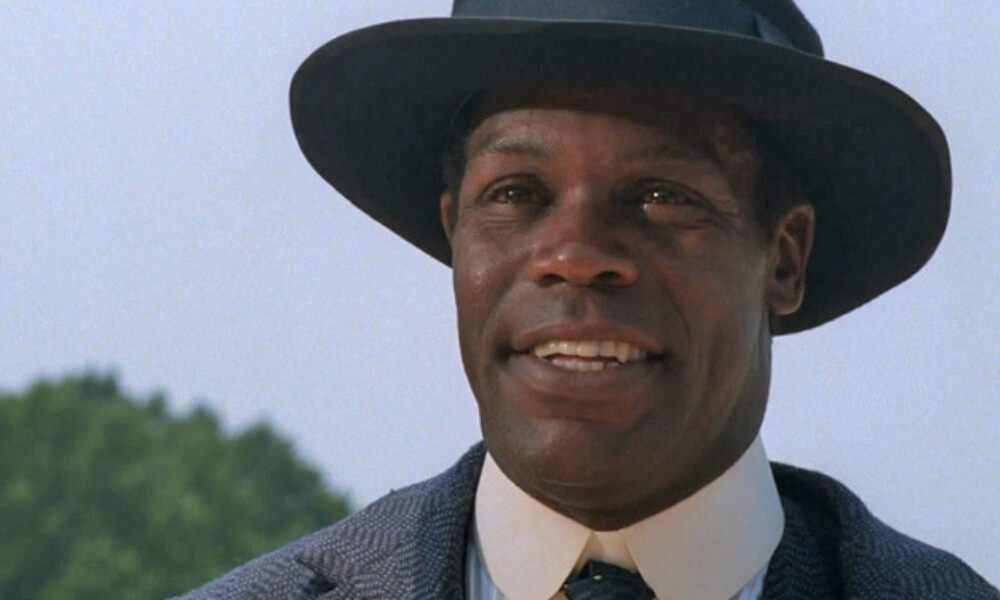 Steven Spielberg isn't exactly known for his big movie mistakes, so it's surprising that this 1985 film features a costume problem. The Color Purple is the famous story by Alice Walker, and the film adaptation tells of African American woman Celie Harris, who has already had a heart-wrenching life before the film even gets going. To be honest, given the film's intense storyline, we barely noticed this one. Danny Glover's clip-on-tie is what caught our eye in this film. These ties weren't mass-produced until the late 1920s. 
Gladiator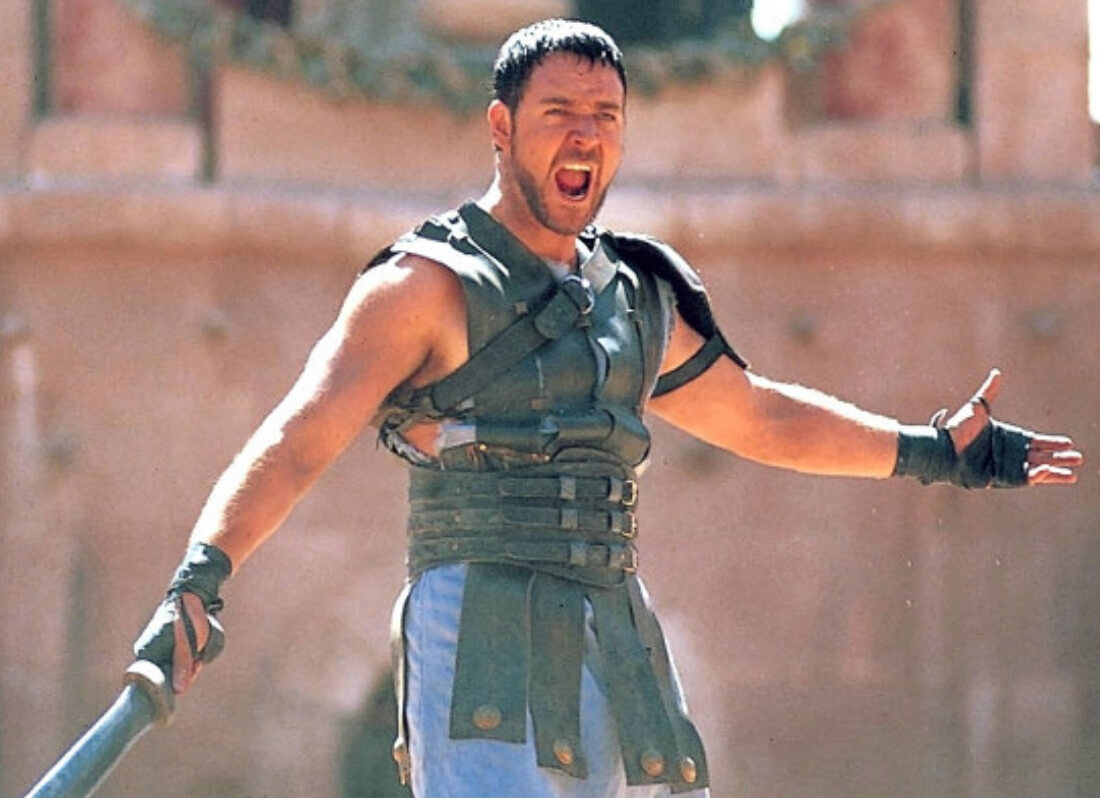 So this one is a pretty understandable mistake. There are quite a few battle scenes in Gladiator, which Russel Crowe is famous for. His armor is epic and fits the time period perfectly. However, in a few scenes you can see his spandex underneath, which we're pretty sure they didn't have back in ancient Rome… nonetheless, many of us were pretty glad to see that Crowe was wearing those little shorts, because if he hadn't… well, you get the gist!
The Curious Case Of Benjamin Button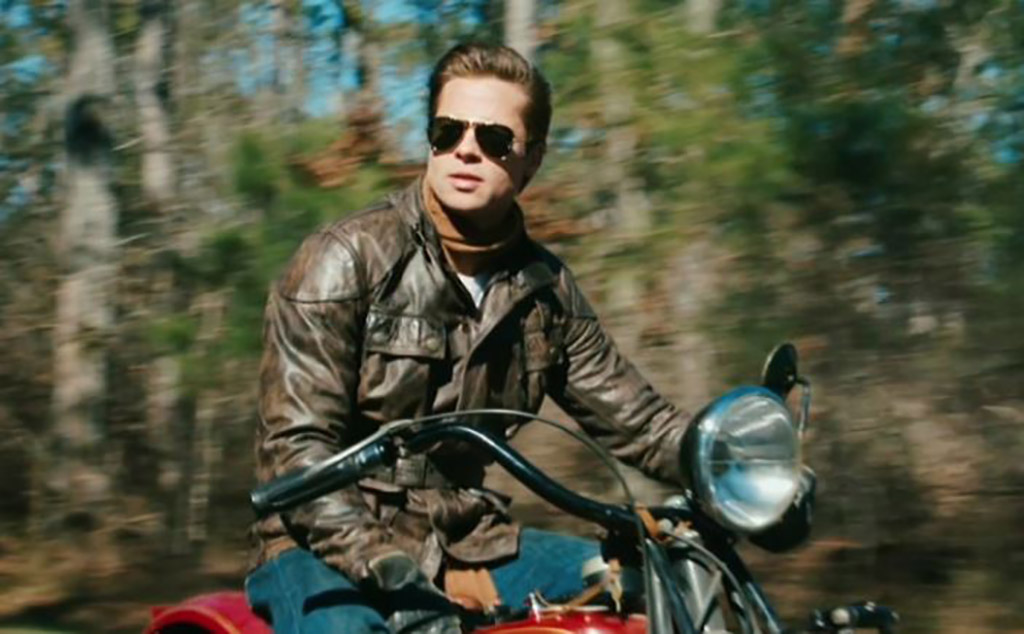 Brad Pitt is a pretty cool guy. He's so cool, even, that he gets to wear his hair any way he likes on-screen, it would seem. What's more, is that he's wearing the classic Rayban Aviators in this Benjamin Button scene. Of course, he looks pretty badass, but is it historically accurate? We have to ask! This is a movie mistakes compilation, after all. At any rate, this particular model of aviators wasn't invented until seven years after the year that this scene is meant to have occurred. Eek!
Cinderella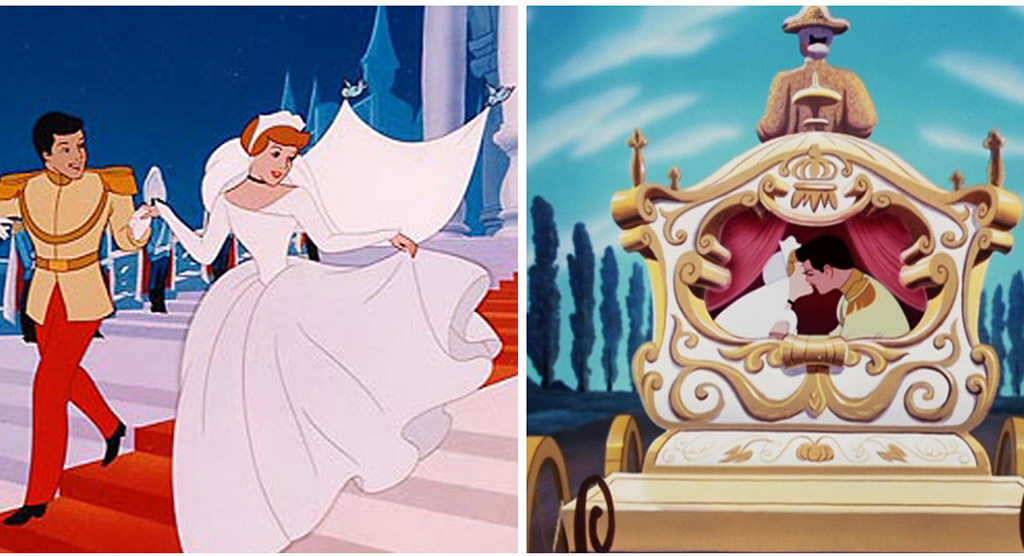 This is one particularly novel continuity error. Have you ever spotted one in an animated film? Well, you're about to. In the 1950 Disney classic, Cinderella, of course, dons an absolutely stunning white meringue wedding dress. You'd think that because someone had to literally draw the costumes, that they would be on point. Turns out that the dress suddenly goes from being long-sleeved to being short-sleeved after the ceremony! Maybe she just rolled up her sleeves? Doesn't seem likely...
Catch Me If You Can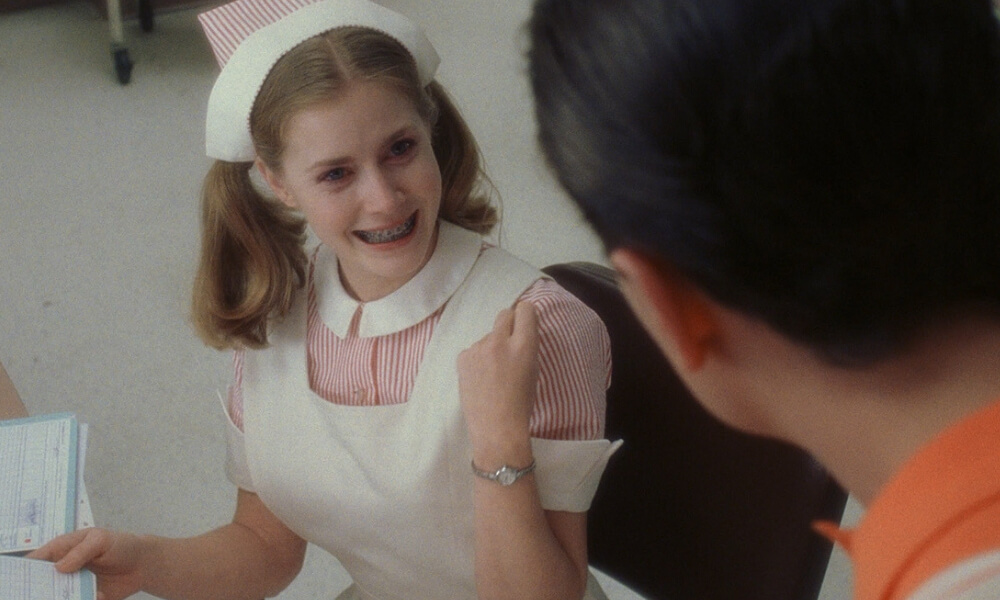 Tom Hanks and Leonardo Dicaprio are totally incredible in this most excellent 2002 biographical crime film directed by - you guessed it - Steven Spielberg. Christopher Walken and Amy Adams star alongside these two prolific actors, and the result is nothing short of spectacular. However, the film is set in the 1960s. Amy Adams has braces in this film. While few people will look twice at her teeth, most braces were wrapped around the teeth, and were made out of gold, rather than glued and wired with stainless steel instead. Oh dear. Still a great film though!
The Wizard Of Oz
Everyone knows what happens to Dorothy when she clicks her magical red shoes together. 'There's no place like home!' This musical is loved by so many people, it's easy to overlook the mistakes that the costume department made. When Dorothy and the Scarecrow have that big fight with the tree, you should definitely check out her shoes. Would you know it? Those famous red slippers are nowhere to be seen. Instead, Dorothy dons black leather shoes. Oh man!
Sadly, this brings us to the end of our mega movie costume countdown. Were there many of these mistakes that you've already spotted? Maybe you've got a friend who's also good at spotting little continuity and costume eras in movies.