40+ Photos From Extraordinary Moments In History
Prepare yourself for some intriguing and great historical nuggets; forty-four in total. These are all photos that depict extraordinary, fascinating, and strange moments in history. You will see Marilyn Monroe working in a factory, the face of the statue of liberty arriving by boat, Bea Arthur's military ID, a handsome 21-year old Winston Churchill, and baseball legend Lou Gehrig auditioning to play the role of Tarzan. Let's delve into a wild world of imagery intrigue, with photos that will leave you with some great facts to tell your friends. 
Stella Grassman Being Tattooed In The Early 1900s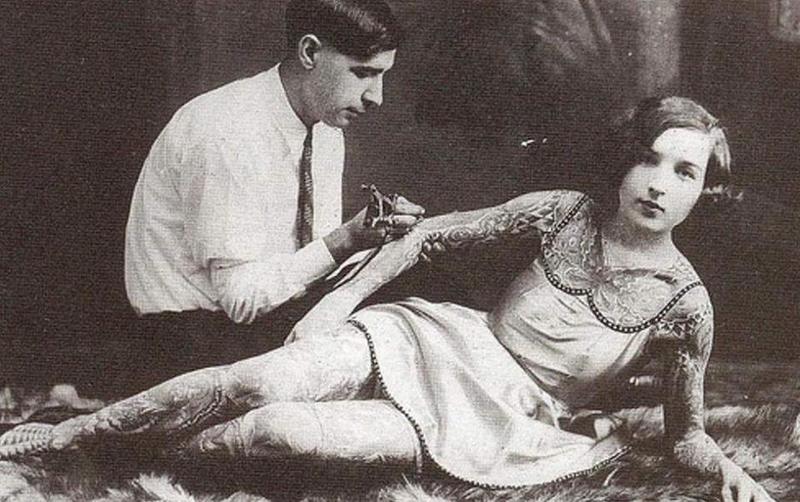 As mentioned earlier, Maud Stevens Wagner was the first female tattoo artist in America. Back in the early 1900s, a woman in tattoos was a sideshow oddity, and Stella's moniker was "Tattooed Lady." She rose to fame in the 1920s working for the Ringling Bros. Barnum & Bailey Circus.
Click "Next Page" for more fascinating photos from the past!