These Movies Received The Lowest Possible Rating on Rotten Tomatoes
Before going to the cinema or watching a movie, you would probably first want to know if it's worth a watch and to do so, many of us like to check out popular movie review websites such as Rotten Tomatoes. With its "Tomatometer," Rotten Tomatoes takes all the existing reviews and places them into two categories: "Rotten" or "Fresh." Read on to see which movies have been rated the worst of the worst.
Dark Crimes (2018) – 0%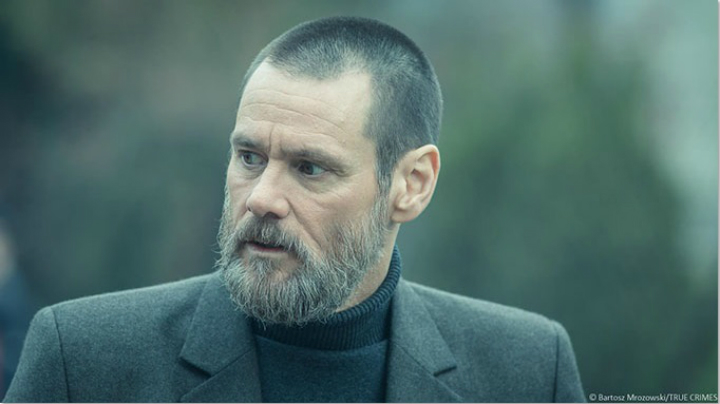 Jim Carrey might be known for his great comedic roles, but he also knows how to play serious parts, as he did in Dark Crimes, where he was an obsessed police detective. Unfortunately, his performance wasn't enough to win over Rotten Tomatoes critics as they called the movie an "unpleasant thriller."
Jaws: The Revenge (1987) – 0%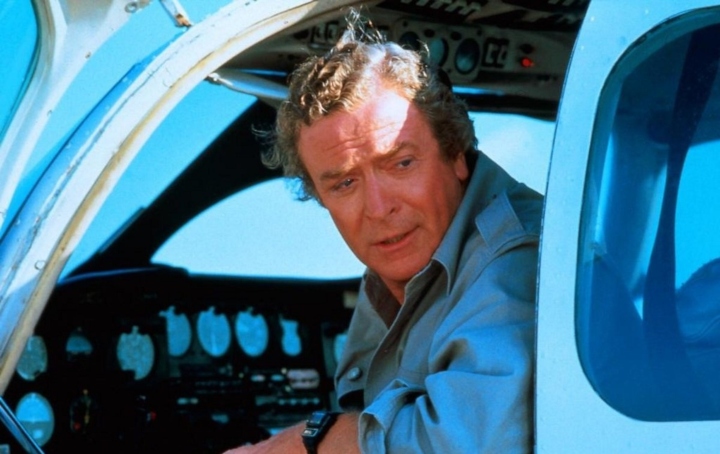 Jaws: The Revenge was released with the tagline "Time time, it's personal," and it does seem like things did get personal when the film was given a score of zero by Rotten Tomatoes critics. The movie was accused of being "Illogical" and "tension-free," which you don't want for a horror thriller. In addition, it was put on Entertainment Weekly's list of worst movie sequels ever.
Police Academy 4: Citizens On Patrol (1987) – 0%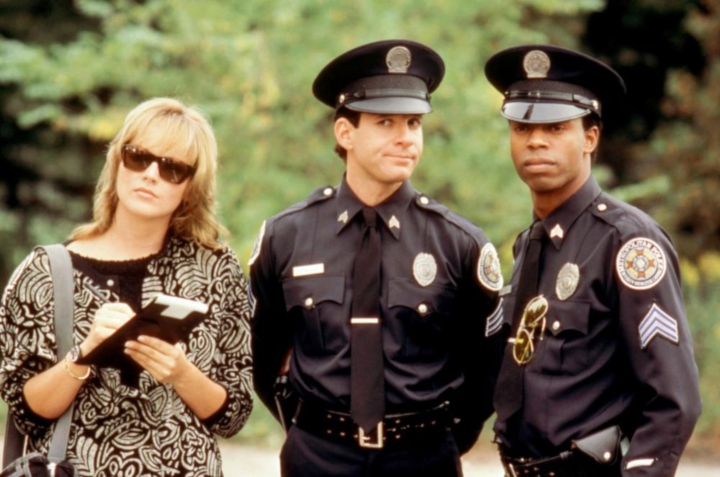 In the fourth round of Police Academy, the Police Academy graduates are tasked with training new recruits. With a score of zero percent on Rotten Tomatoes, the movie could not live up the glory of the popular franchise. Critics called the film "utterly, completely, thoroughly, and astonishingly unfunny." 
Staying Alive (1983) – 0%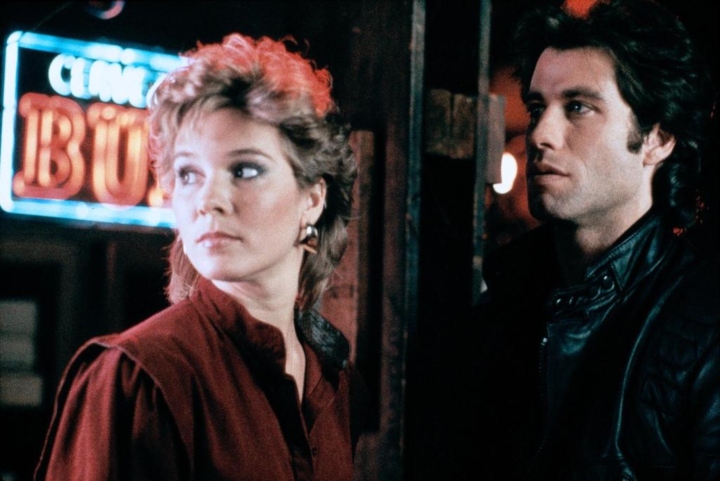 Staying Alive stars the legendary John Travolta, and it is co-written and directed by none other than Sylvester Stallone. It seemed like the movie would become an instant classic, but it sadly didn't. Critics on Rotten Tomatoes called the movie one of the worst sequels ever made, but despite the bad reviews, it still performed quite well at the box office, earning $127 million with a $22 million budget.
Bolero (1984) – 0%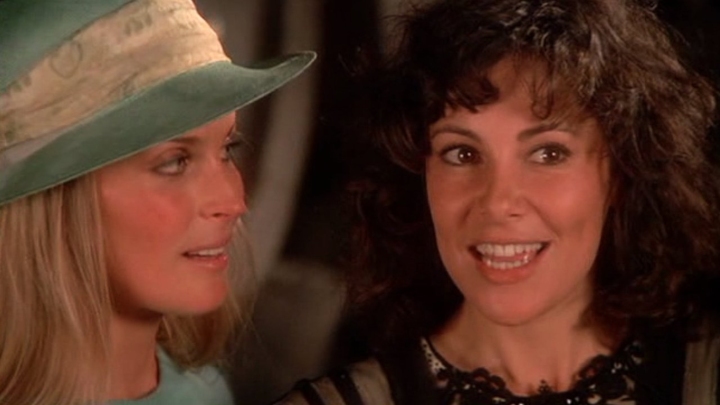 Bo Derek, who rose to stardom with her 1979 film 10, stars in Bolero, a film written and produced by her husband at the time, John Derek. In this romantic drama, a lady sets out to find the "right man" for her first romantic encounter. Unfortunately, the chemistry between the film producer and the leading actress just wasn't there.
Precious Cargo (2016) – 0%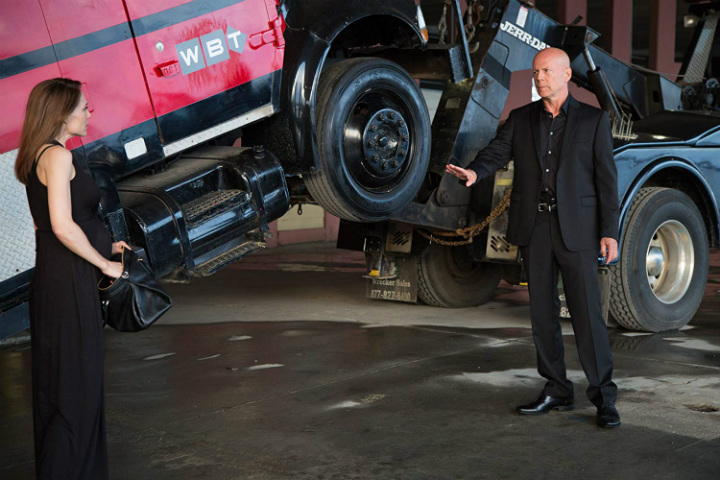 Bruce Willis has been impressing fans and critics for a long time, but this movie did just the opposite. The movie tells the story of three thieves who double-cross each other and switch allegiances due to greed, and although the story sounds fun and full of action, most Rotten Tomatoes critics called it a lazy rip-off and rerun.
The Slugger's Wife (1985) – 0%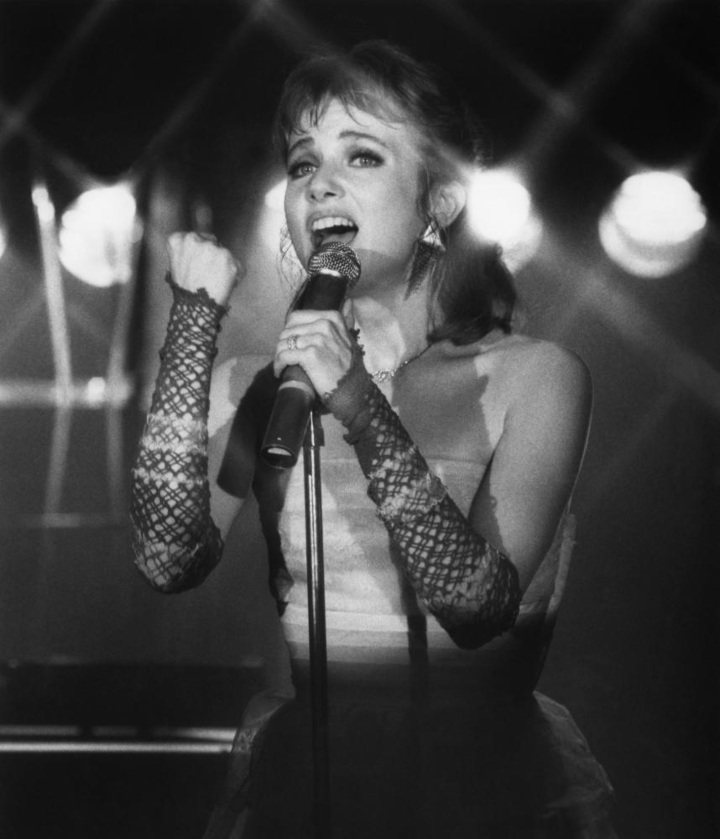 This 1985 rom-com tells the story of a baseball player who falls in love with a singer, only to find out that their goals in life are very different. Written by the legendary Neil Simon, the movie looked like it was going to be a huge hit, but audiences just weren't into it.
Return To The Blue Lagoon (1991) – 0%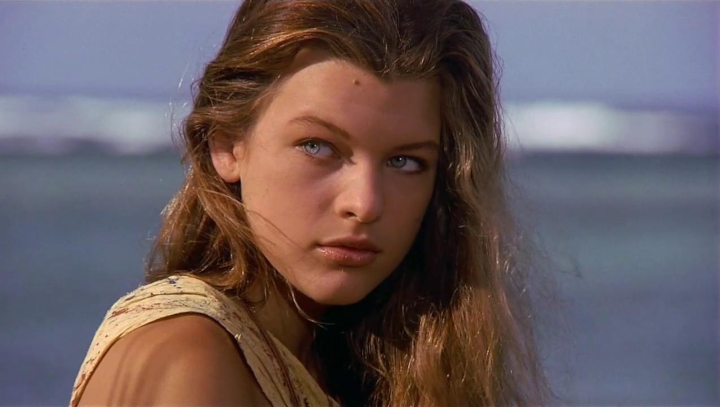 In the sequel to the famous 1980 hit "The Blue Lagoon" that kickstarted Brooke Shield's career, young children are stuck on a tropical island, and they have to try to make it out on their own. Unfortunately, the film received an abysmal score of zero percent, with critics calling it "a textbook example of a disaster." 
Pinocchio (2002) – 0%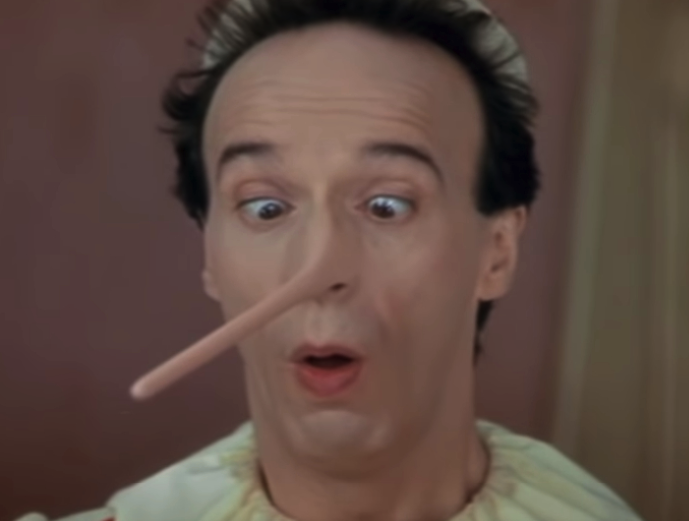 Roberto Benigni starred in the amazing 2-time Oscar-winning Life is Beautiful in 1997, winning over critics and award committees alike. Sadly, five years later, he starred in Pinocchio, a movie that didn't quite win audiences the same way. It got a score of zero on Rotten Tomatoes, with critics calling it "rather pathetic" and "grating".
Dream A Little Dream (1989) – 0%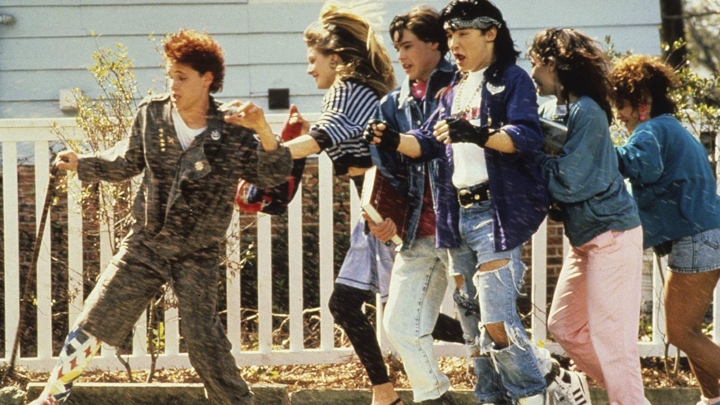 In Dream a Little Dream, an elderly couple transport themselves into the bodies of two kids from high school. Although the movie made $2,500,000 in the first week of its release, it was deemed rotten by critics, with Washington Post critic Richard Harrington claiming that after watching it, people wondered "what the heck they just saw."
Homecoming (2009) – 0%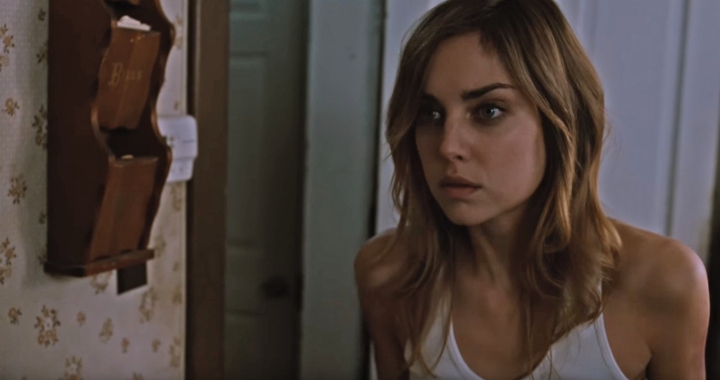 Homecoming tells the story of Mike, a man who goes back to his hometown along with his new girlfriend. His ex, Shelby, is far from happy with this idea and decides to do whatever it takes to get her out of the picture. The movie was considered coldly efficient by Rotten Tomato critics, but it wasn't "thrilling enough or cheesy enough to make it worth the trip."
Police Academy 6: City Under Siege (1989) – 0%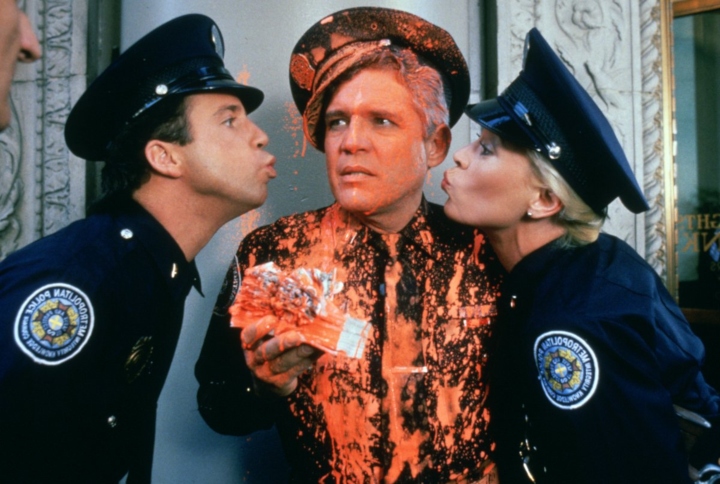 Police Academy makes the list again with its sixth sequel, getting a rating of zero percent on Rotten Tomatoes. This one tells the story of brave but clumsy cadets on the hunt for the infamous Wilson Heights Gang. Unfortunately, judging by the critical reception, the movie failed to capture the spirit and life of the previous films.
Madhouse (1990) – 0%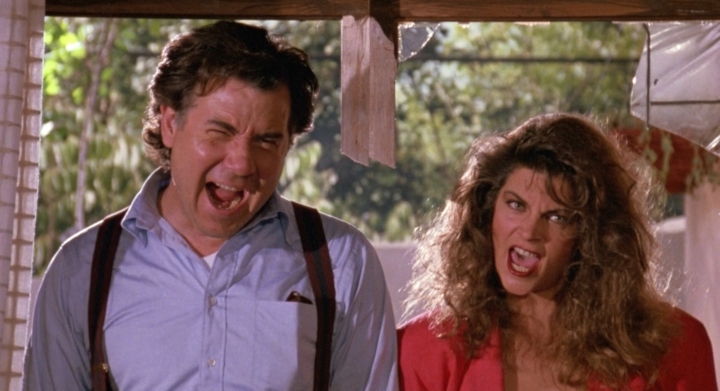 This chaotic 90s comedy tells the story of a newly married couple whose home gets taken over by unwanted guests that end up turning both their lives and houses upside down. It turns out that reviews also turned out to be a bit of a Madhouse, with a score of zero percent on Rotten Tomatoes. 
Highlander II: The Quickening (1991) – 0%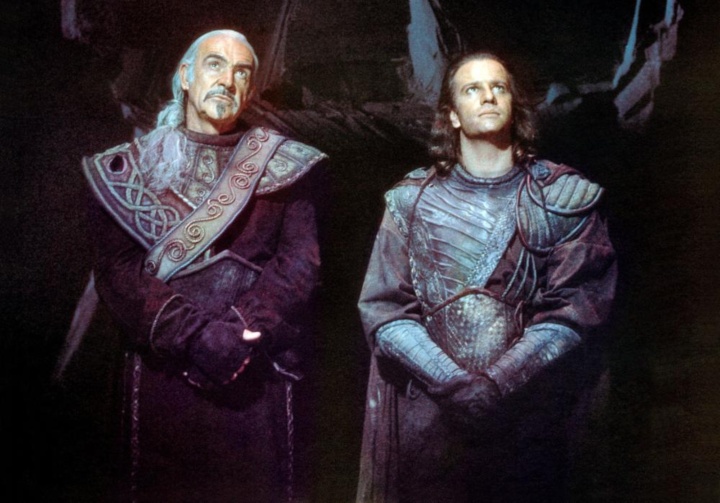 Although the original Highlander film was neither a critical or commercial success, a sequel was still made, and like with most movies, it was worse than the original. Even with great stars such as Sean Connery and Christopher Lambert, the audiences found the film disappointing.
Dark Tide (2012) – 0%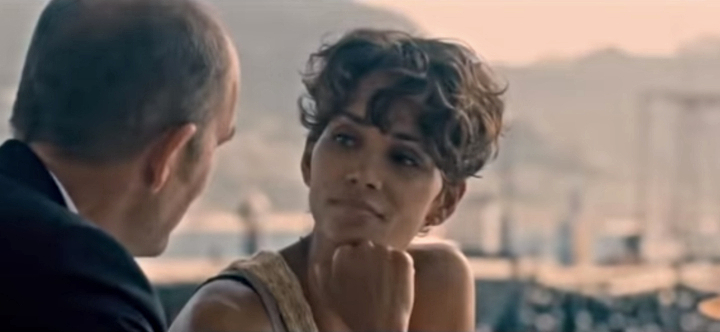 Dark Tide starring Halle berry tells the story of a marine biologist who is having difficulties keeping her business afloat after one of her crew members dies in a shark attack. The biologist becomes scarred by this, making her unable to get back into the water. The movie sadly scored zero percent on Rotten Tomatoes, with the guardian's Peter Bradshaw calling it "oddly tiresome."
Megaforce (1982) – 0%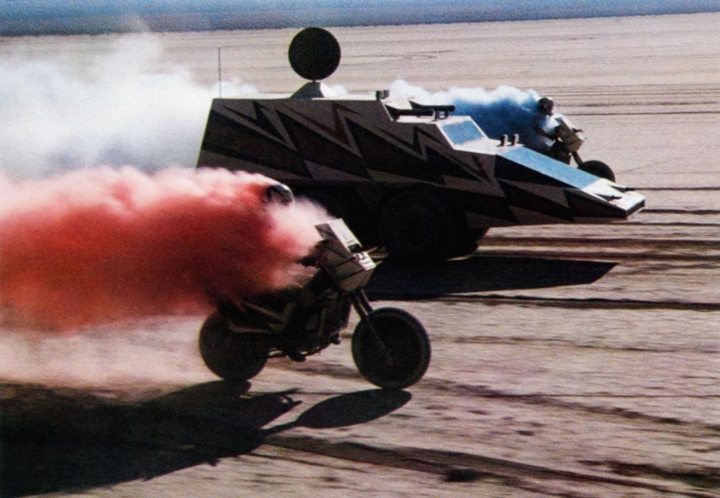 Megaforce tells the story of the Sardum army, who are equipped with high-tech weaponry, laser guns, and a bunch of other spacey things. This army is called upon to protect the peace whenever freedom feels threatened. Although the movie is full of cool special effects and thrilling action sequences, this couldn't help it overcome its score of zero percent on Rotten Tomatoes.
The Layover (2017) – 0%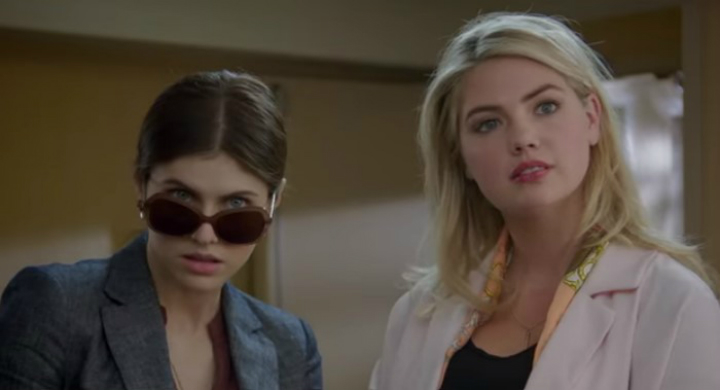 Any movie starring Kate Upton should be enough to leave viewers mesmerized, right? How about if Alexandra Daddario is playing her best friend, too? Well, unfortunately, this wasn't enough to salvage this movie, as it scored a zero percent on the Tomatometer.
Deadfall (1993) – 0%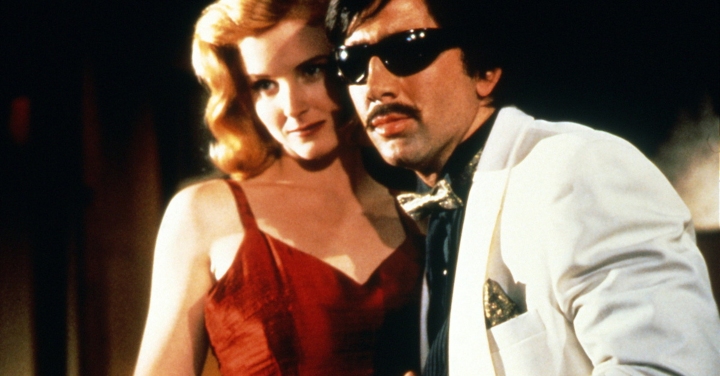 Deadfall tells the story of a con artist who kills his own father by accident. Although it boasted an impressive cast, including Nicolas Cage and Charlie Sheen, this couldn't help it overcome a score of zero percent on the Tomatometer. Meanwhile, the remake starring Eric Bana managed to do a little better, with a score of 35 percent on Rotten Tomatoes.
One Missed Call (2008) – 0%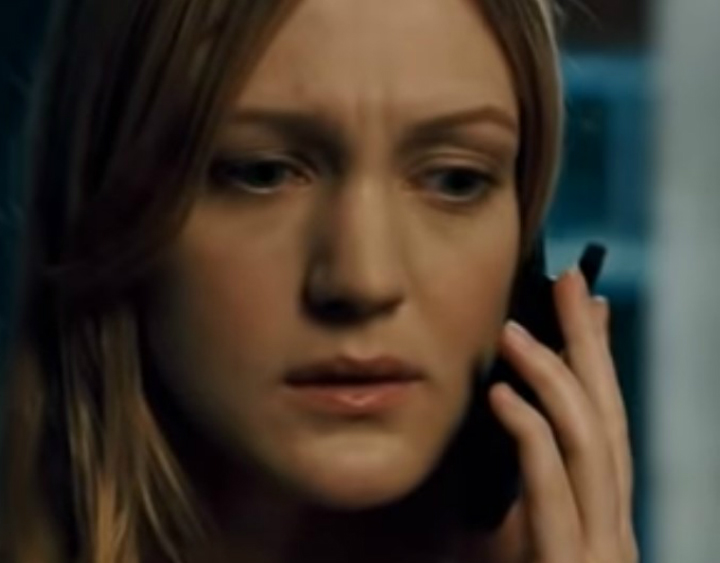 The revival of the horror genre may have lead to some questionable choices, and One Missed Call may have been one of them. The movie tells the story of victims getting phone calls from the future that predict the exact date and time of their deaths. The movie itself wasn't truly terrifying, but the reviews were.
National Lampoon's Gold Diggers (2003) – 0%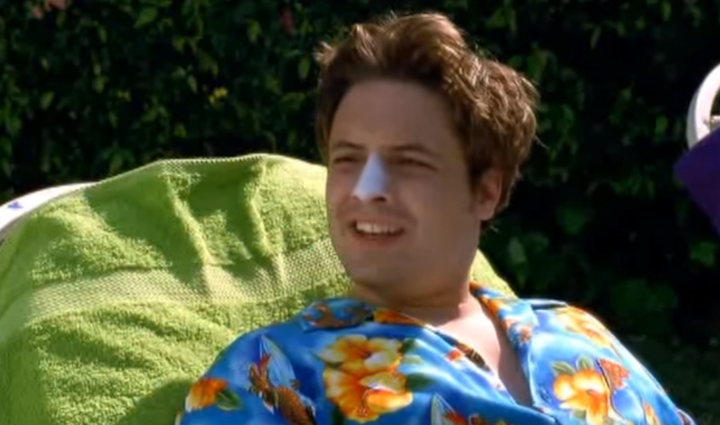 Originally called Lady Killers, this film tells the story of two young men who marry sisters for their wealth and Beverly Hills mansion. The two end up realizing that the good life is much harder to achieve than they thought. The movie only made $400,000 in its opening weekend at the box office, and it holds a score of zero percent on Rotten Tomato's Tomatometer.
The Bad News Bears Go to Japan (1978) – 0%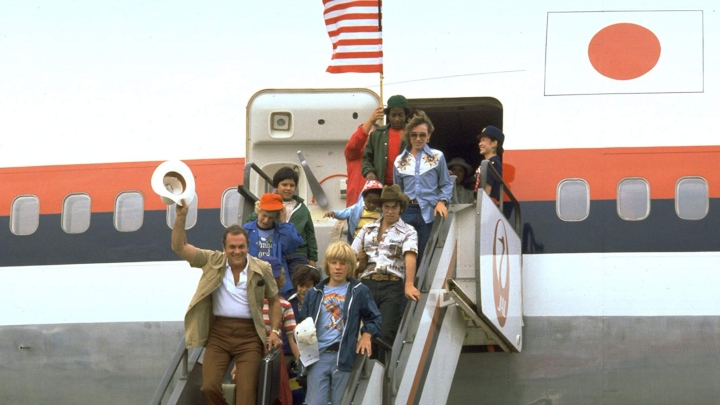 Sometimes, a sequel can turn out to be better than the original, but in most cases, it isn't. In the third part of the Bad News Bears, the little league team heads to Japan for some new competition. Just like its title, the movie received "bad news" by critics everywhere.
American Anthem (1986) – 0%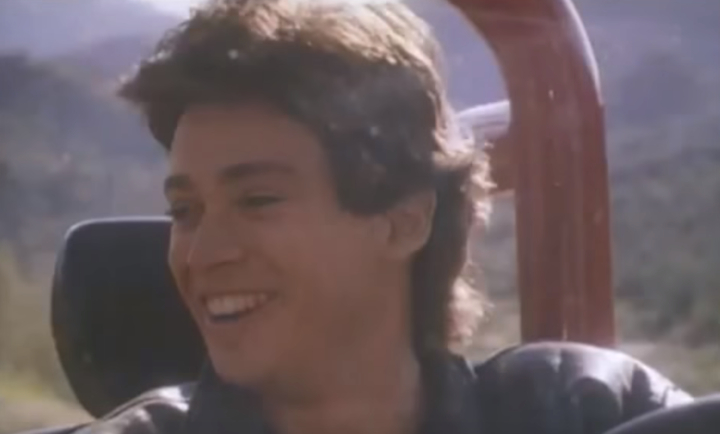 You would think that a movie about gymnastics with a real-life champion gymnast would be great, right? In this film, gold medallist Mitchell Gaylord plays the role of Steve Tevere, a retired football hero who gives up gymnastics to become a motorcycle mechanic. However, Steve returns to training after being inspired by a new girl he meets at the gym. Unfortunately, American Anthem scored zero percent on the Tomatometer, with critics calling the movie, "dim-witted."
Superbabies: Baby Geniuses 2 (2004) – 0%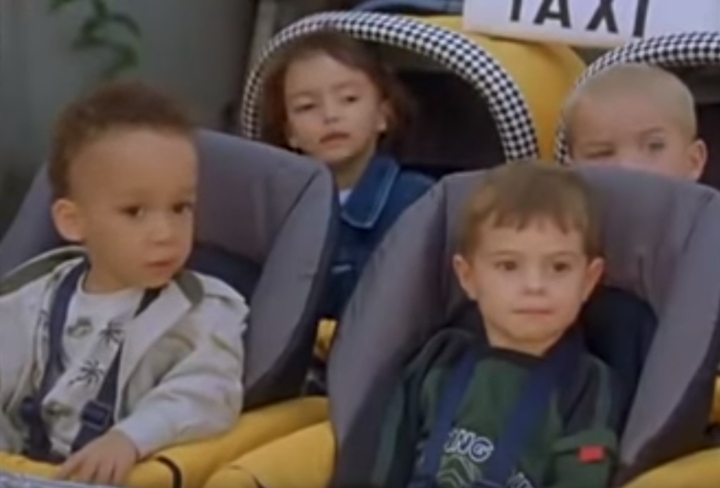 After Baby Geniuses got a score of two percent on the Tomatometer and grossed only $27,000, the last thing anyone would expect is a sequel. Well, Hollywood is full of surprises. Just like its predecessor, the film was a complete bomb at the box office, and it only managed to make half of its $20 million budget back.
Gotti (2018) – 0%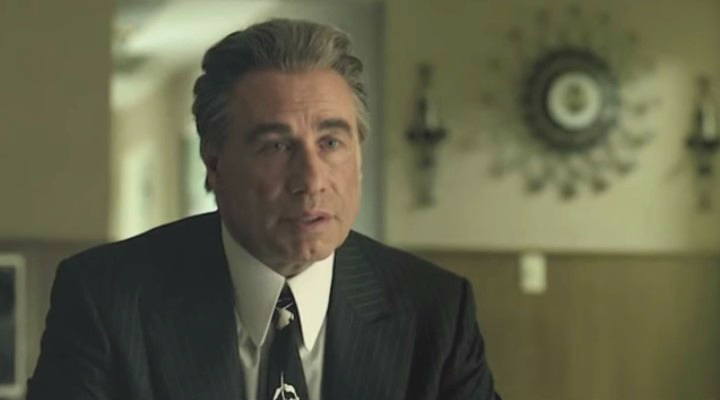 Called the "worst mob movie of all time," Gotti is sure not to go down as a Hollywood classic. Many critics on Rotten Tomatoes have called the movie boring and very hard to follow, with very badly edited scenes just put one after the other.
Surfer, Dude (2008) – 0%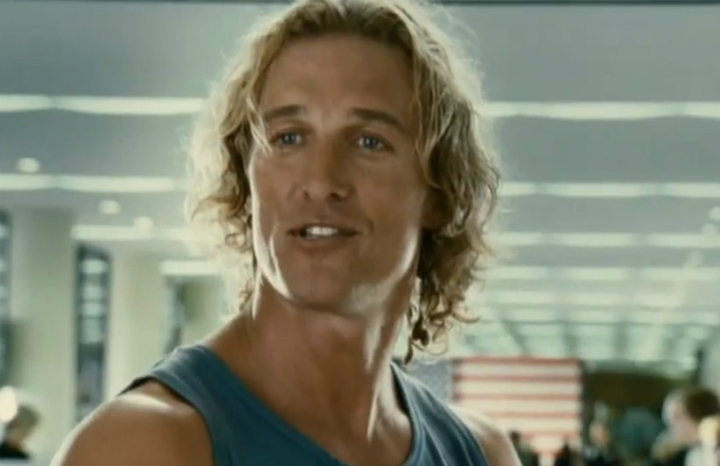 In this film, Matthew McConaughey plays the role of a soul-searching surfer riding the waves of life, both figuratively and literally. The movie didn't manage to win over critics, scoring zero percent on Rotten Tomatoes. The film was deemed a "hapless, laughless movie" full of clichés.
A Thousand Words (2012) – 0%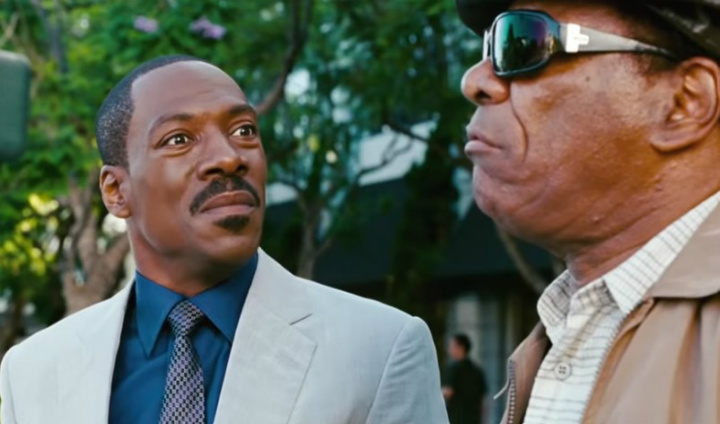 Although this movie took four years to make, it was a devastating failure at the box office. Many Rotten Tomato critics claim that the movie put them to sleep, so we don't want to bore you to death with this movie's plot. Critic Owen Gleiberman prayed that Eddie Murphy would do "anything but star in another movie like this one."
Look Who's Talking Now (1993) – 0%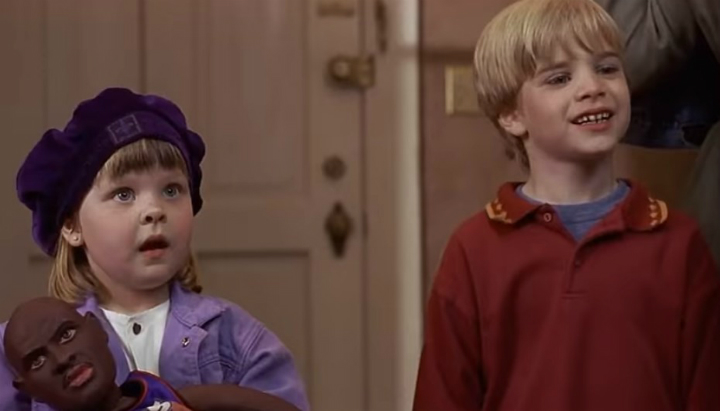 Before Travolta's legendary performance in Pulp Fiction, he also starred in the surprise smash hit Look Whos Talking, directed by Amy Heckerling. Four years later, he and Kirstie Alley returned for the third part of the series, which was considered an embarrassing end to the popular franchise, according to many critics.
Manos: The Hands of Fate (1966) – 0%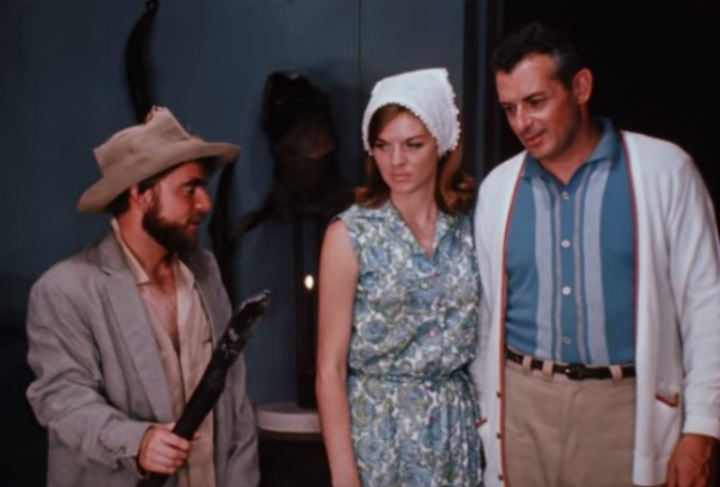 Manos: The Hands of Fate may just be one of the weirdest movies of all time. To make the movie, Warren managed to raise $19,000 from friends and family, but the film's complicated plot required much more than that. The final product was a complete flop, with Rotten Tomato critics awarding the movie a big fat zero.
Bucky Larson: Born To Be A Star (2011) – 0%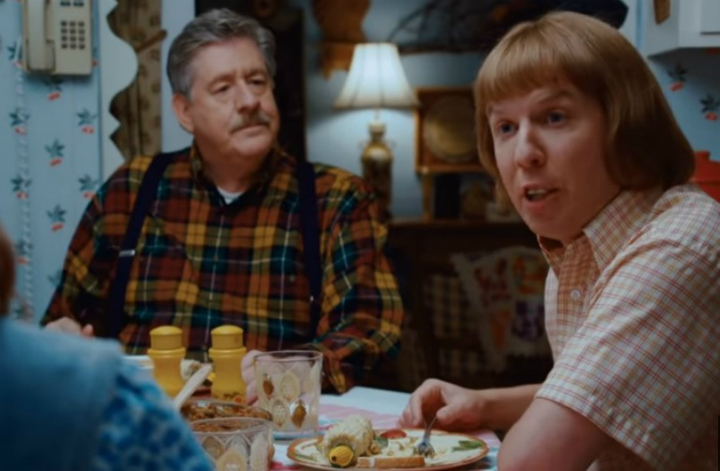 Sometimes, you think of movies that should never have been released, and Bucky Larson: Born to Be A Star is just that. The movie tells the story of a simple grocery bragger who moves to LA to star in stag films, following in his parents' footsteps. The movie received some of the worst critics ever, with Matt singer writing that "the movie is dire, soul-crushing, stuff."
The Silence Of The Hams (1994) – 0%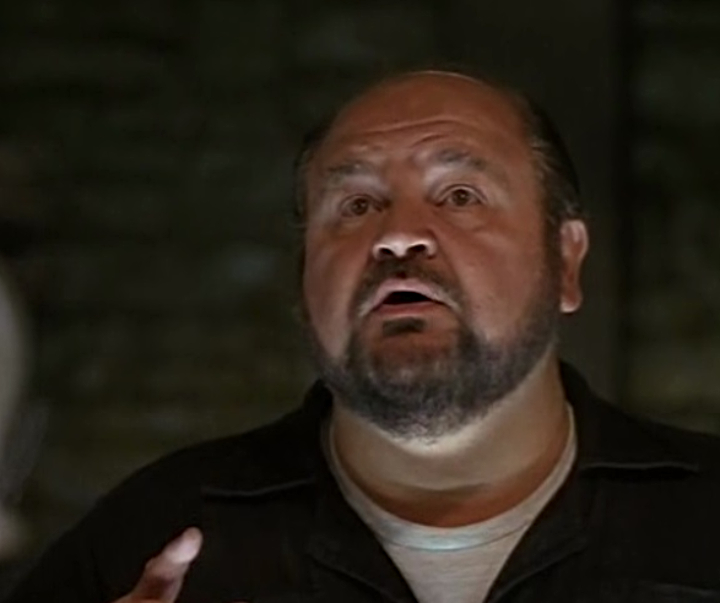 The silence Of The Hams, a movie featuring comedian Ezio Greggio, is a questionable satirical comedy rendition of Silence of The Lambs. With random cameos from Mel Brooks, Joe Dante, and others, the film scored zero percent on Rotten Tomatoes, with critics calling the movie "just painful beyond words."
The Leisure Class (2015) – 0%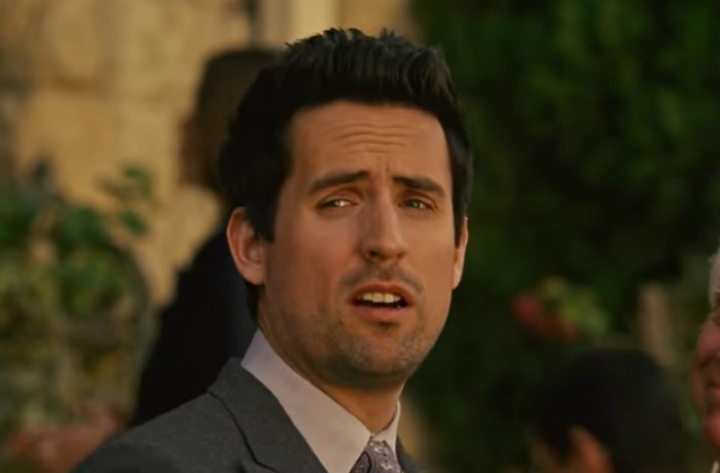 A comedy can't be successful if it makes you cry instead of laugh. In The Leisure Class, nothing funny ever happens, and it is full of plotholes. The film tells the story of a man plotting to marry into a rich family, but that is suddenly threatened by his brother's sudden arrival. The film is full of confusion, so Rotten Tomato critics could do nothing but score it a big fat zero.
The Ridiculous 6 (2015) – 0%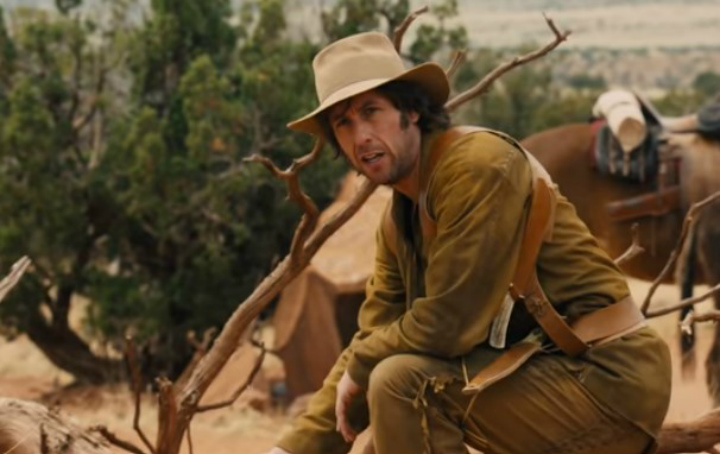 Adam Sandler fans will surely not want to hear this, but this film was called nothing but a "lazy and offensive" attempt at a movie, according to Rotten Tomato critics. The idea itself is very bizarre; the film tells the story of six strangers that unite in the wild west after they find out that they have the same father. Richard Roeper only had a few words for whoever produced this movie: "Thanks for nothing, Netflix."
Stratton (2017) – 0%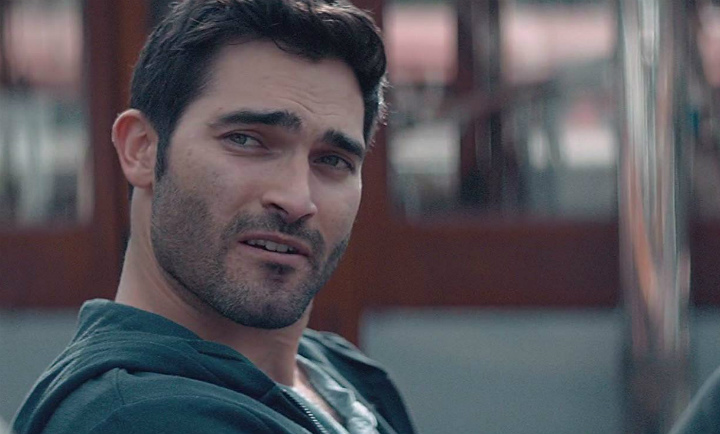 When the unforgivable Rotten Tomatoes gives a movie a score of zero percent, it doesn't always mean that it's unwatchable. Sometimes, it's just plain average, and this film falls right into that category. The movie was full of typical clichés of an action movie, which may be why it scored zero percent on the Tomatometer.
Source: DirectExpose