Rare Historical Pictures And The Story Behind Them
Photography has been around for many years now, and it's exciting that we can remember old times with just a piece of paper that was influenced by the light. Some pictures have not been shared with the world that widely, but thanks to the internet, we can see some of the most marvelous images from all eras and know the story behind them. You might discover what George Clooney looked like at the beginning of his career, find out a secret about Eleanor Roosevelt, or see an exotic animal that can only be found in certain countries. Let's discover more!
YOUNG PRINCE CHARLES WITH THE QUEEN MOTHER AND PRINCESS MARGARET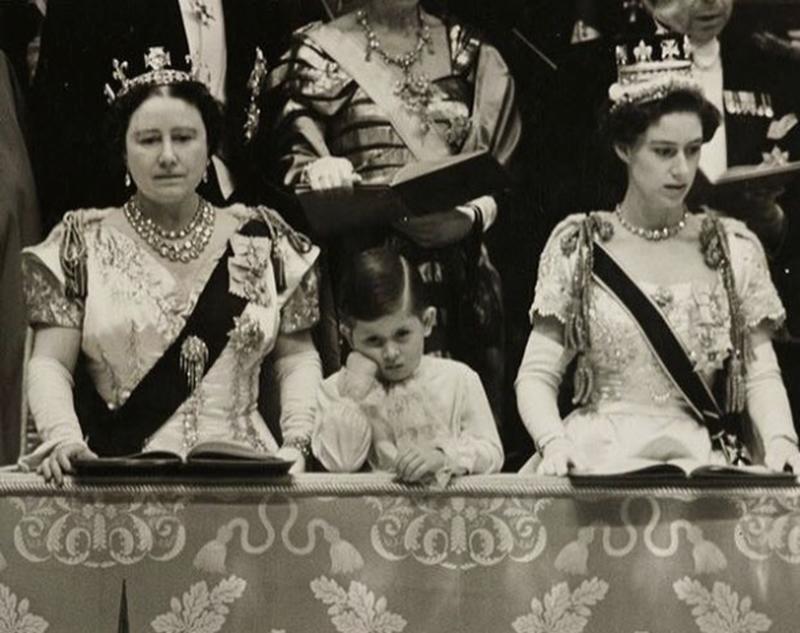 This picture took place at Queen Elizabeth II's coronation in 1953. The future king was born in 1948, and his life has been one of the most exciting in modern monarchy. At such a young age, he became heir apparent and Duke of Cornwall right after his mother was crowned. That's a lot of pressure to put on such small shoulders. Furthermore, the public was shocked when it was announced that Prince Charles would be attending school rather than having a private tutor like other royals. Regarding his studies, he said, "I am lucky in that I believe it taught me a great deal about myself and my own abilities and disabilities. It taught me to accept challenges and take the initiative."
POLE-CLIMBING CLASS FOR ELECTRICIANS IN 1918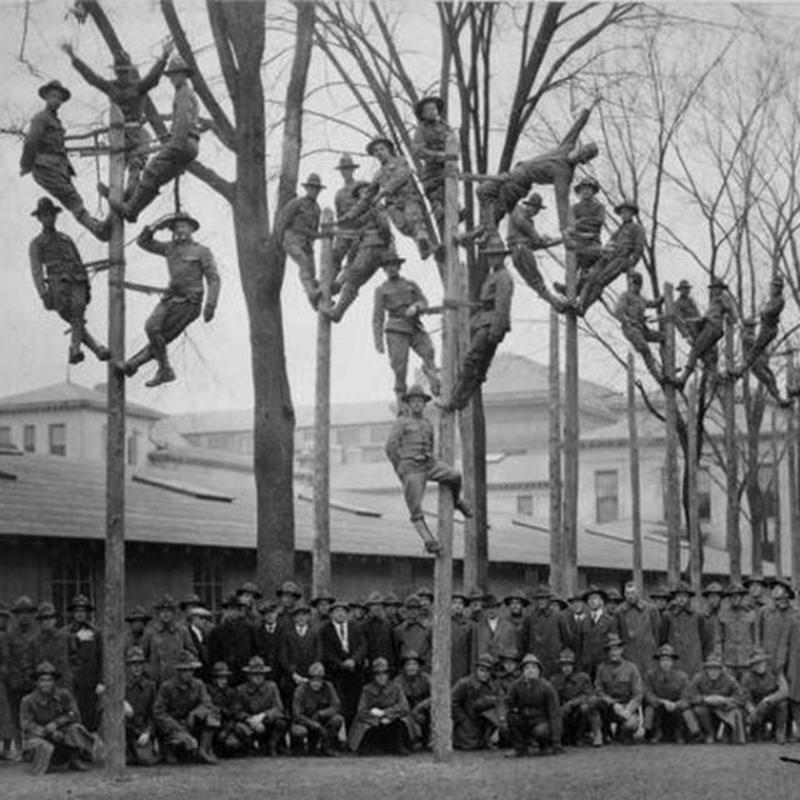 These young people from the Army Training Corps at the University of Michigan were being taught how to safely climb poles to fix telephones. Could you have imagined that such a class existed? The image was taken right around the end of World War I, a time when people really needed their phone lines to stay in touch. Communication was vital!
THIS SIKKIMESE WOMAN CARRIES A BRITISH MAN IN 1900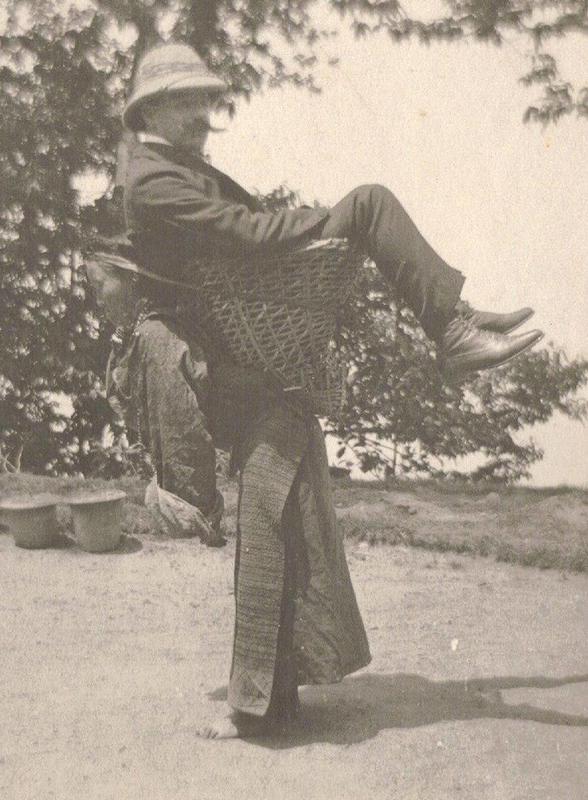 This happened in West Bengal, India, at the beginning of the 20th century. England governed India from 1858 to 1947, as the country was part of the British Kingdom. Some people moved to the subcontinent and made a life there. A lot of them actually stayed long after India separated from England. Although most British people thought that they were spreading freedom, Victorian-era men were known for being unkind to natives. Both countries still have tense relationships as a result today.
PASTA DRIES OUT ON A SHOP IN PALERMO, ITALY in 1865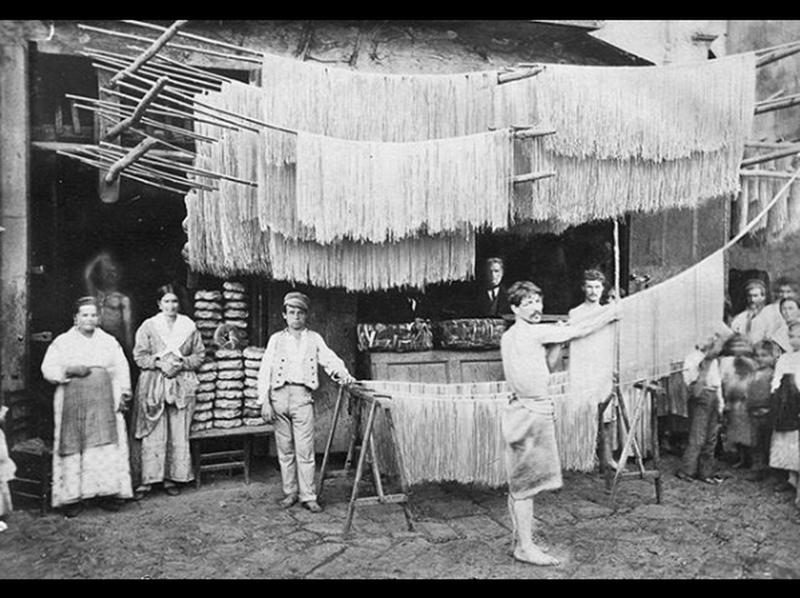 Pasta is a key ingredient for many cultures, and before there were factories, people made it by hand and dried it in the open. It's one of the easiest foods to manufacture and part of most people's weekly diet. One of the reasons why pasta was so associated with Italy goes back to their Catholic beliefs. They were forbidden from eating meat on certain days, and this was the best alternative.
MELANIE GRIFFITH AT THE AGE OF 13 WITH HER PET LION IN 1971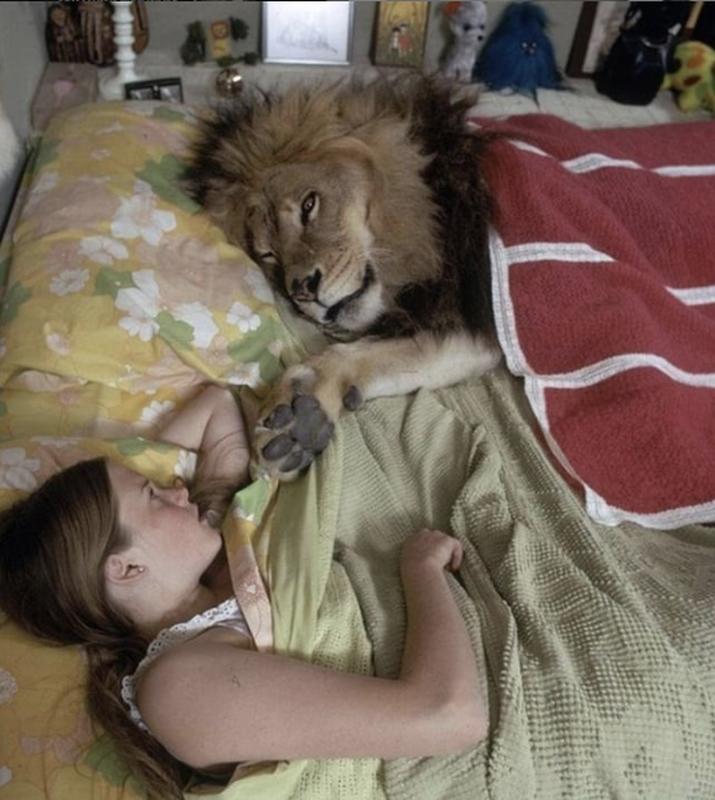 Before she became a famous actress, Melanie was living with her mother, Tippi Hedren, who was also a thespian. Hedren made a movie about big cats in the 1970s, and so, she adopted a lion named Neil. The giant cat lived like a normal pet in the family, which is absolutely crazy. He even slept with Melanie! After she grew up, Melanie was forced to admit that having a pet lion was stupid.
THE HOUSE WHERE THE 'THE RAVEN' WAS WRITTEN IN 1844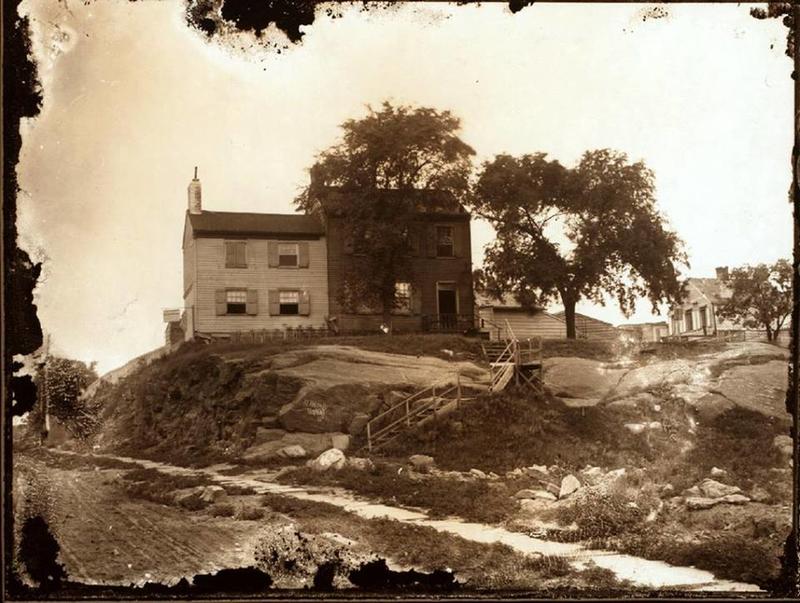 This is the home where author Edgar Allan Poe wrote his most famous work, 'The Raven'. It was located where the intersection of West 84th Street and Broadway in New York City is these days. The structure had a spooky appeal, which was quintessential Poe. At the time, his wife and mother-in-law lived in a farmhouse that Patrick Brennan owned. Therefore, he really needed his own space to write his poems. Although the house is no longer there, there is a plaque so that people can remember it.
MARY WALLACE BECAME THE FIRST FEMALE BUS DRIVER IN 1974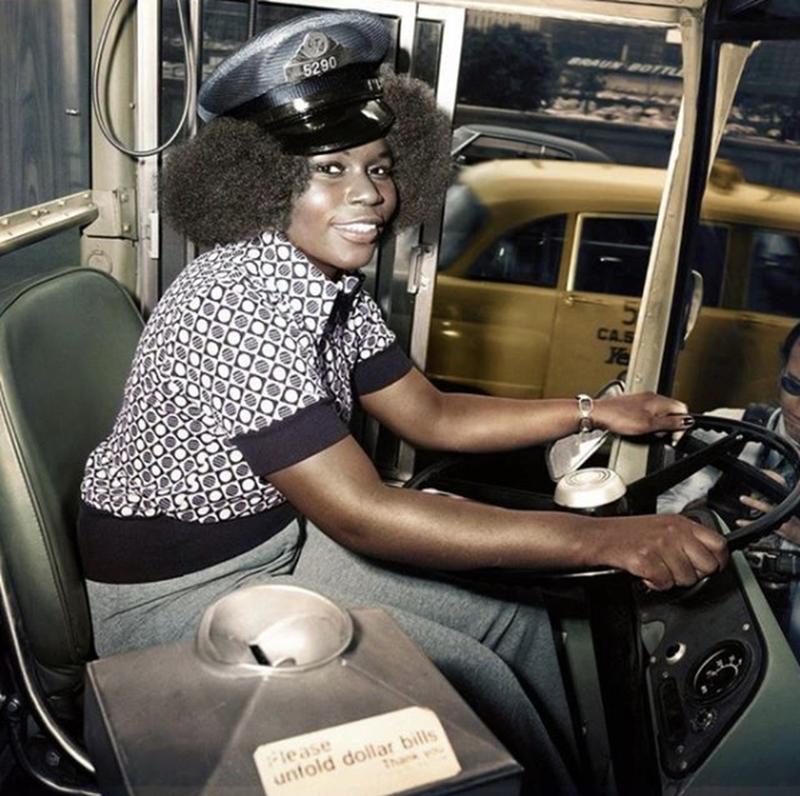 She worked for the Chicago Transit Authority, but it was incredibly hard to get that job. She said, "I used to work for the Planning & Placement Center when I was going to college, and we had job orders for CTA bus drivers. So I decided I wanted to check this out for myself, and I did. I went for three years, and they kept saying no, we can't hire women, we don't have facilities for women, so you have to do something else. I said I don't want to do something else. I want to drive a bus. After three years of harassing them, they finally sent me a letter saying they would consider (not saying hire) me. They wanted me to come down and take some test, and I did not hear from them for about three or four months, and then I got another letter saying I would be hired as a driver. After that, the rest is history."
MICHELLE OBAMA AT THE AGE OF 6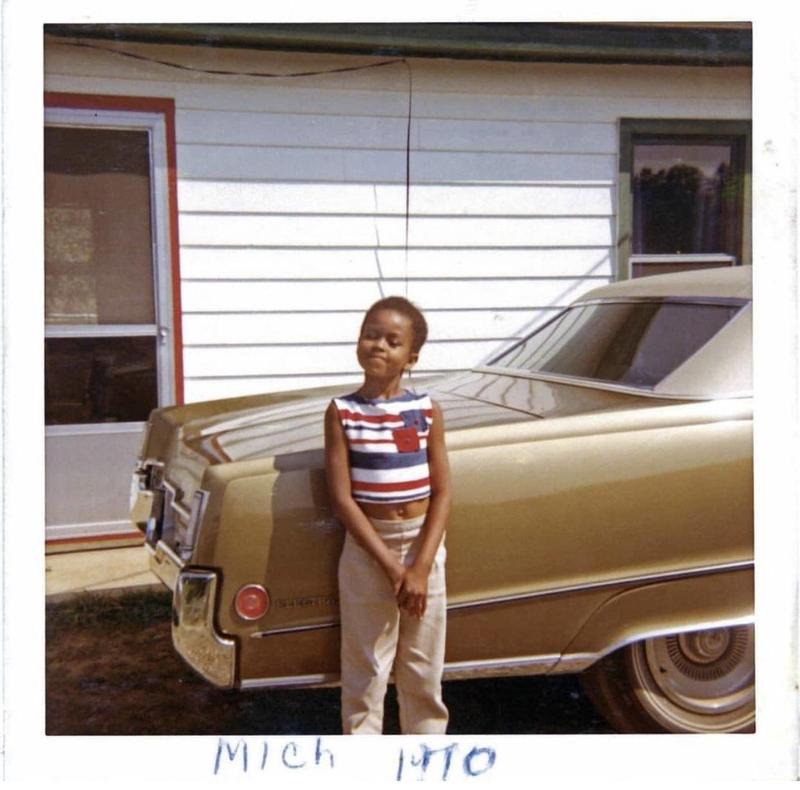 The time was 1970, and before marrying her husband, Michelle's last name was Robinson. She grew up in Chicago, Illinois. Her father worked as a pump operator, and they were a humble family. Luckily, everyone was incredibly smart, including Michelle. She even skipped the second grade and studied French, as well as biology. Sadly, her father suffered from multiple sclerosis, which only made her focus more on succeeding.
A COUPLE FROM THE 1860S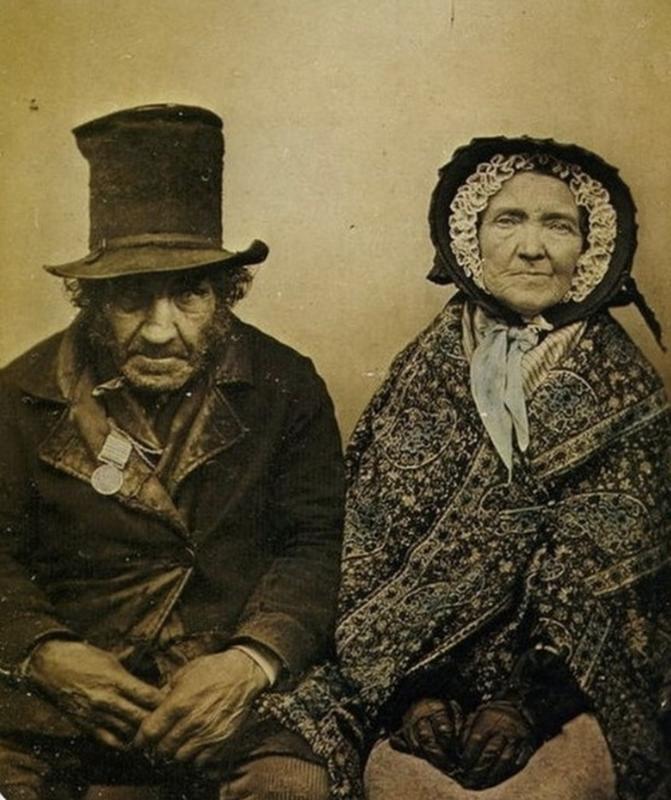 Back in the 19th century, they didn't have the kind of access to cameras that we do today. Even photographers couldn't take their cameras and start shooting all kinds of pictures. Cameras had to be properly set up and took some time to capture the light. That's why people in old photos are never smiling. It was impossible to keep a smile going for that long. Also, any movement could ruin the image. Therefore, people were told to sit still and do nothing.
DIVORCED COUPLE DIVIDES THE BEANIE BABIES COLLECTION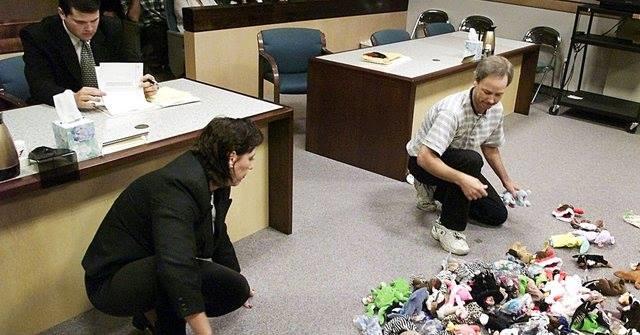 You might think it's silly, but their stuff toys were valued between $2,500 and $5,000. Anyone who grew up in the 90s was crazy for Beanie Babies, especially avid collectors. This couple from Las Vegas had to go to court to decide who would get each toy, as they couldn't decide which one would get the entire collection. Unfortunately, it was probably a lot less valuable without all the pieces.
A HIMALAYAN TAHR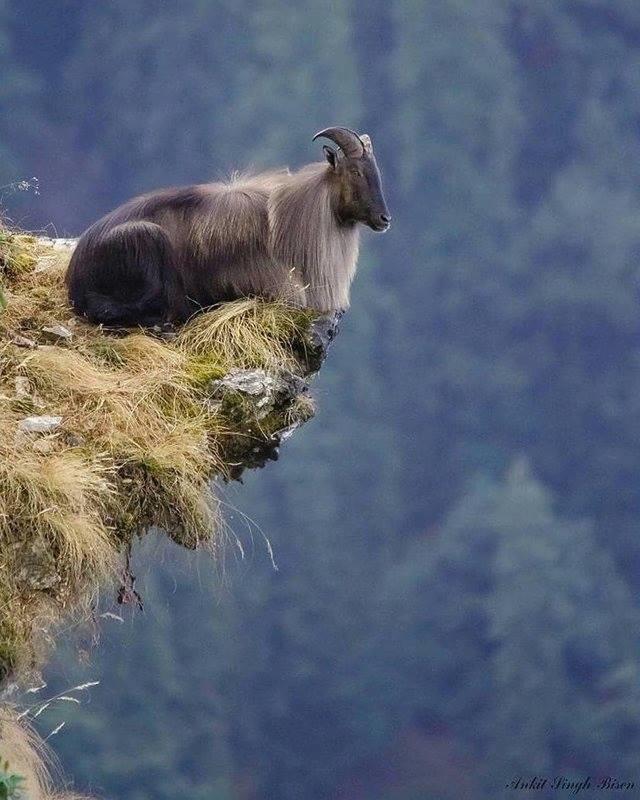 This is a kind of wild goat that can be seen in the Himalayas around Tibet, India, and Nepal. People traveling through the countryside alpines have definitely spotted these creatures. In America, there is a similar animal, but they have shorter legs. Also, they live in high altitudes to avoid becoming prey to other fierce creatures. Meanwhile, the tahr can weigh around 200 pounds, but they are peaceful.
FRENCH LADIES IN 1908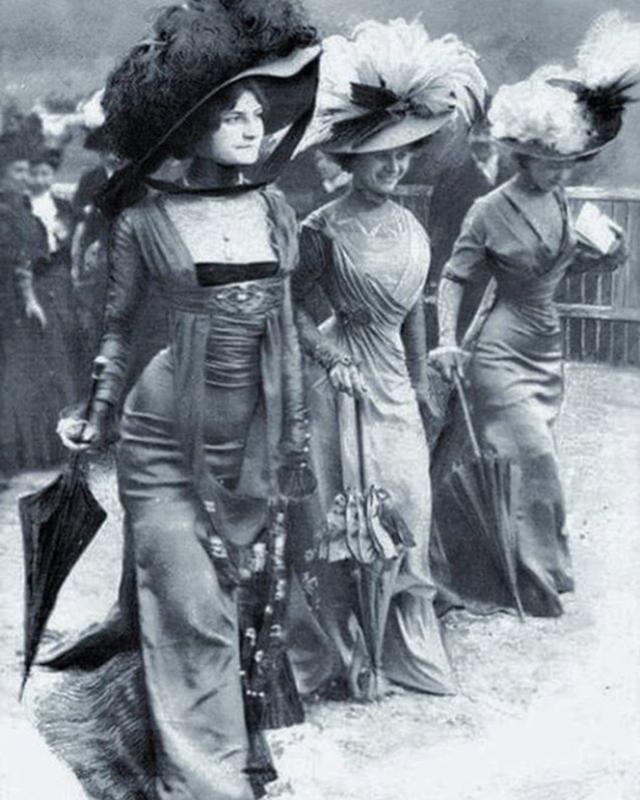 France has always been known as a fashionable country, and these women from the early 20th century prove it. The time was known as the "Belle Epoch," which means "the beautiful era." Every girl wanted to be the most beautiful dame walking around the Sienne, and they wore a lot of frills to do it. Everything that would make them stand out. However, a lot of them had to travel to Paris in March and September to get the best outfits from the shops.
DEBBIE REYNOLDS AND CARRIE FISHER IN 1959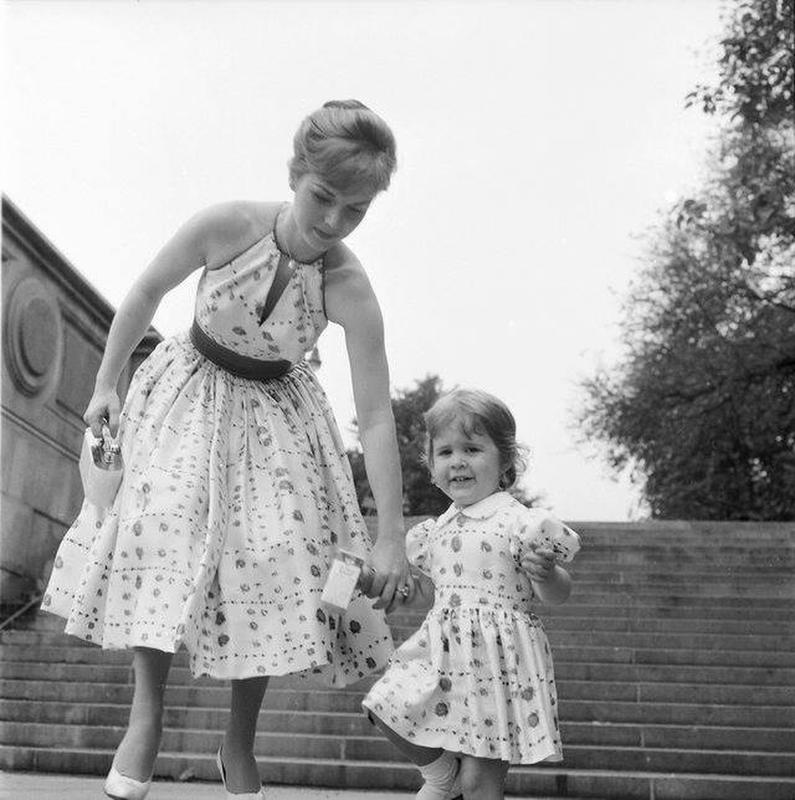 One of the closest mother-daughter relationships in Hollywood was definitely Reynolds and Fisher, although they had some pretty tense moments, which played out in the public eye. Fisher once told Oprah, "The family is organized [around] the parents, [whereas] normally the family is organized around raising the child." Meanwhile, in 2011, Reynolds talked about loving her child through her bipolar disorder, "My lowest point in Carrie and my relationship was probably when we discovered that she was ill, or that she had this mental health problem, and that it was going to be with her forever. That was very hard. How is she going to get along in life? How can I help her in life? All I could do is love her and always shall."
A LION, A BEAR, AND A TIGER ARE BEST FRIENDS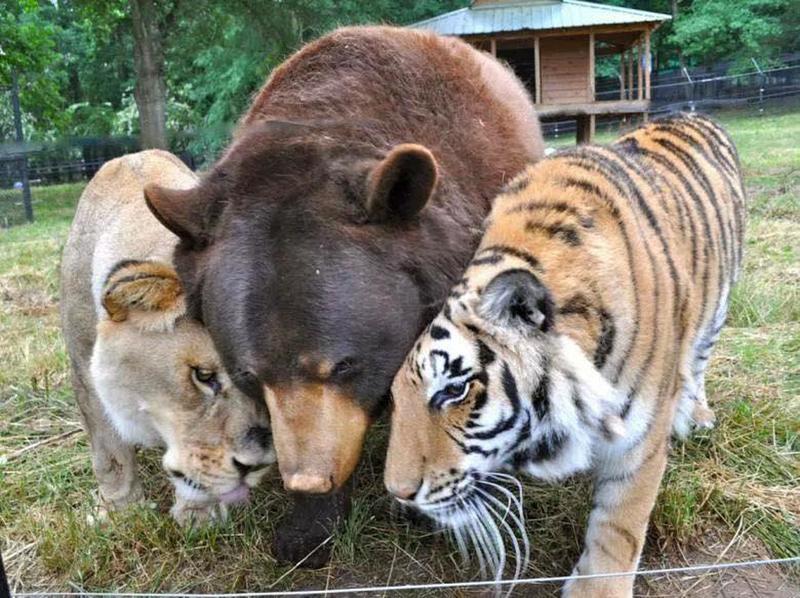 These three very different creatures were rescued and raised together years ago. They lived at Noah's Ark Sanctuary in Locust Grove, Georgia. The bear was named Georgia Baloo, the lion was Leo, and the tiger was called Shere Khan. They were saved from a drug baron in Atlanta in a horrible state of malnutrition. Officials said that they might not make it, but luckily they did. Sadly, Leo died in 2016, while Shere Khan passed in 2018. Fortunately, Baloo still has a lot of friends at the sanctuary to keep him company.
COAL MINERS IN BELGIUM IN THE 1920s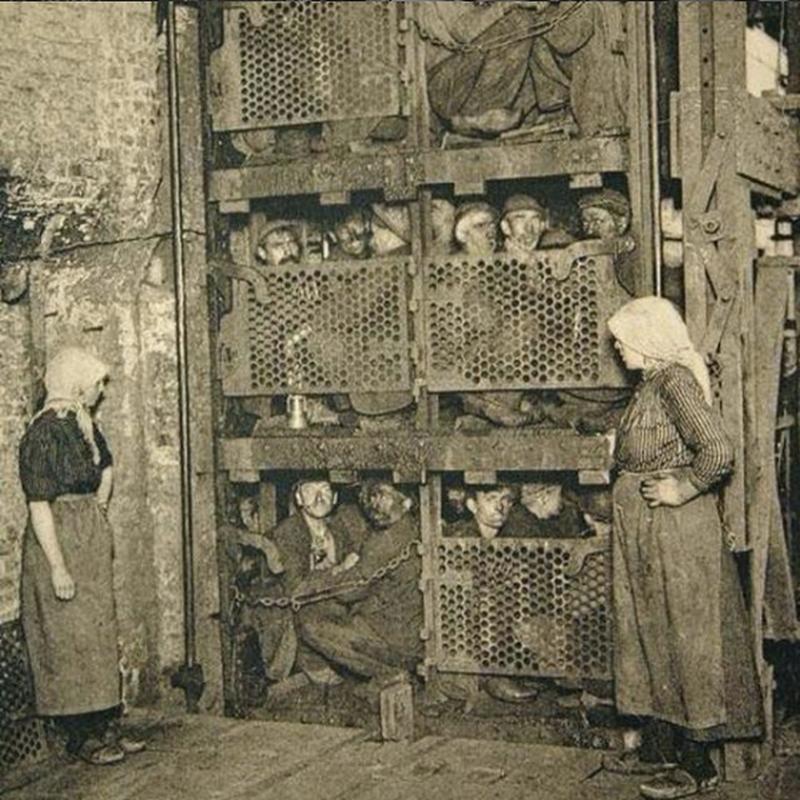 America is definitely not the only country that is deeply dependent on coal. In the late 19th century and early 20th century, Belgium's economy was completely focused on mining, and these men needed to excavate a lot of ore every day. Most of the mining took place at the industrial valley close to Wallonia. Just like the miners from West Virginia, these workers had to go underground to labor for long hours.
COCO CHANEL IN 1910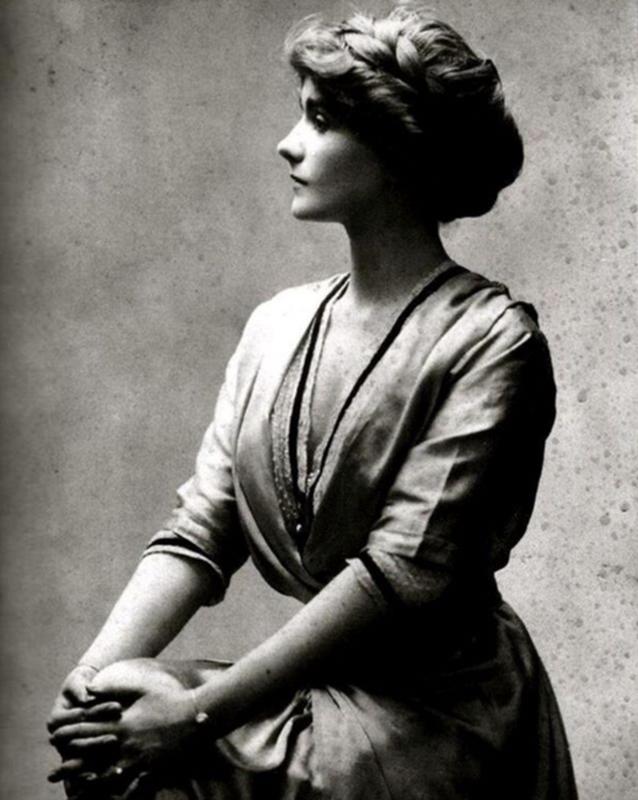 Chanel was born in France in 1883. The fashion icon was raised in an orphanage after the death of her mother when she was 12. Her father didn't want her when that happened. She was taught how to make clothes by the nuns, and it was one of the most important pieces of knowledge Coco ever received. Her nickname "Coco" developed when she worked as a night club singer in Vichy and Moulins. Her first hat shop opened in Rue Cambon in 1910. A decade later, she was a star.
A LITTLE GIRL IS FOLLOWED BY PENGUINS IN 1950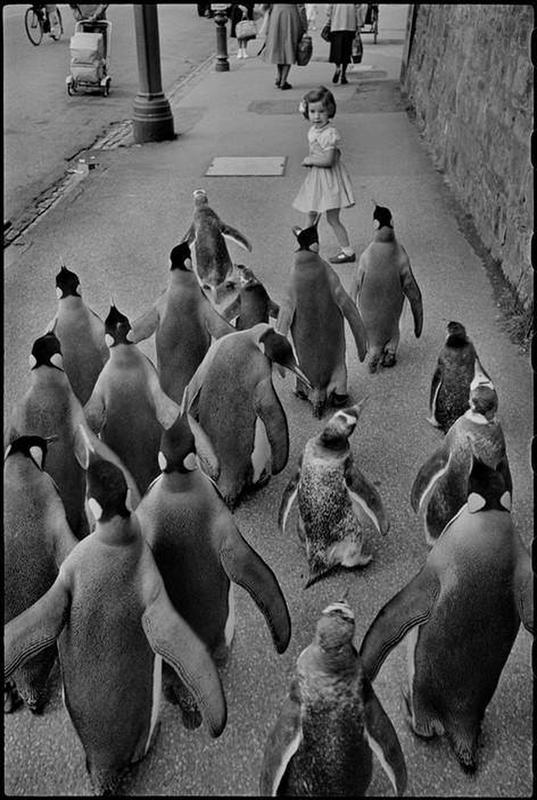 The zoo director in Edinburgh, Scotland, let penguins walk in the city to attract people to his establishment. However, according to Lynda Burrill, who was an Animal registrar at the zoo, the "penguin escape" wasn't really planned. Once the animals got out, the zoo didn't do much to stop them again. This occurrence might have been the inspiration for the penguins of 'Madagascar'! Later on, they were escorted through the street by police so that people wouldn't feed them something bad.
SOPHIA LOREN IN ROME, ITALY. 1955
Very few people on the planet can say they don't know who Sophia Loren was. David Seymour took this image, and he said that it was a very different experience from his previous works. "I photographed Sophia in 1955, a budding actress, we talked over the phone and I explained what I wanted. She invited me over for a Sunday morning early meeting, I found her in bed in a dark blue negligee although she was talking on the phone. She got up and changed costume, we went to a covered balcony of her apartment and I had nothing else to do but record a stream of poses which somehow met my memory of wartime pin-ups," David said.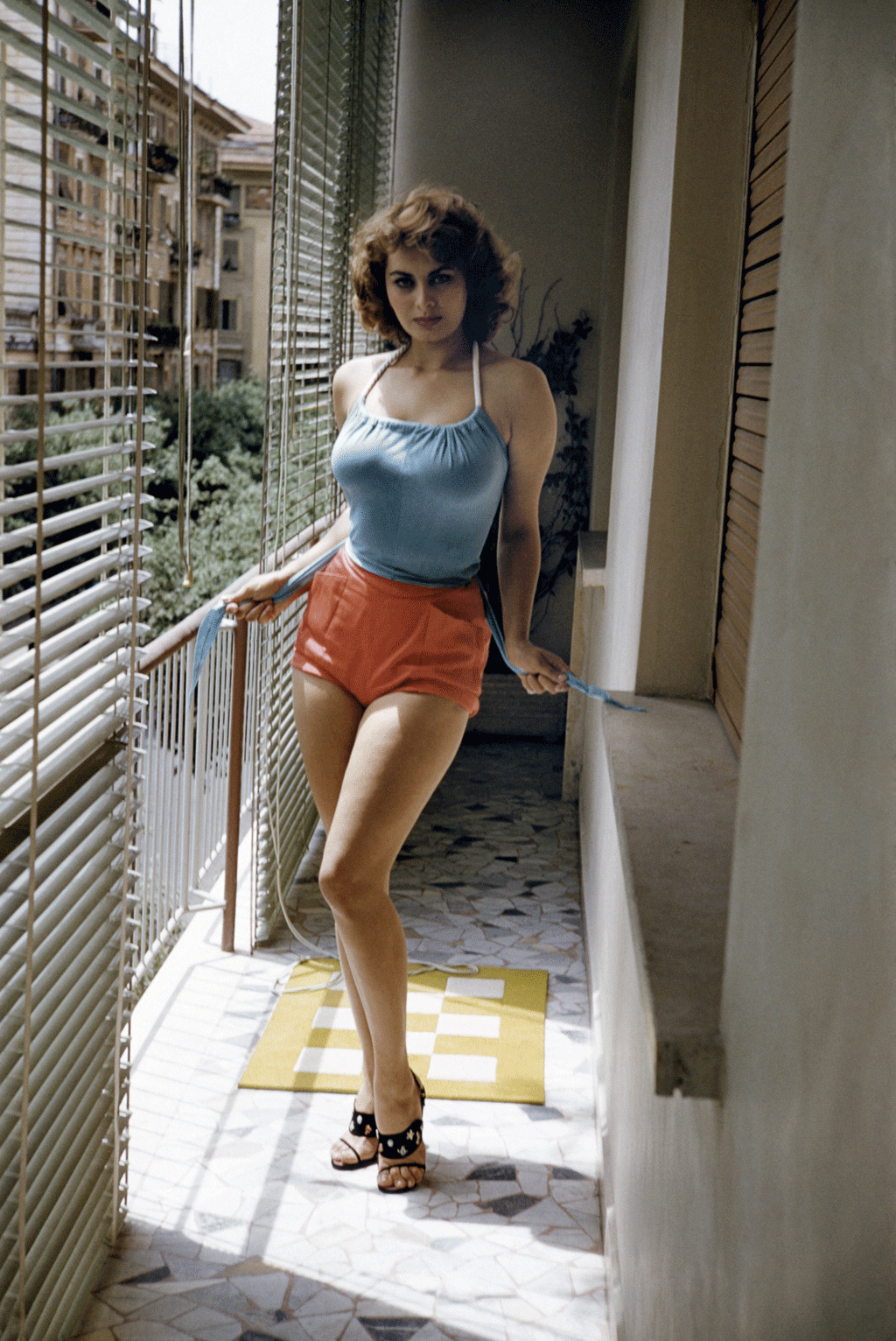 Very few people on the planet can say they don't know who Sophia Loren was. David Seymour took this image, and he said that it was a very different experience from his previous works. "I photographed Sophia in 1955, a budding actress, we talked over the phone and I explained what I wanted. She invited me over for a Sunday morning early meeting, I found her in bed in a dark blue negligee although she was talking on the phone. She got up and changed costume, we went to a covered balcony of her apartment and I had nothing else to do but record a stream of poses which somehow met my memory of wartime pin-ups," David said.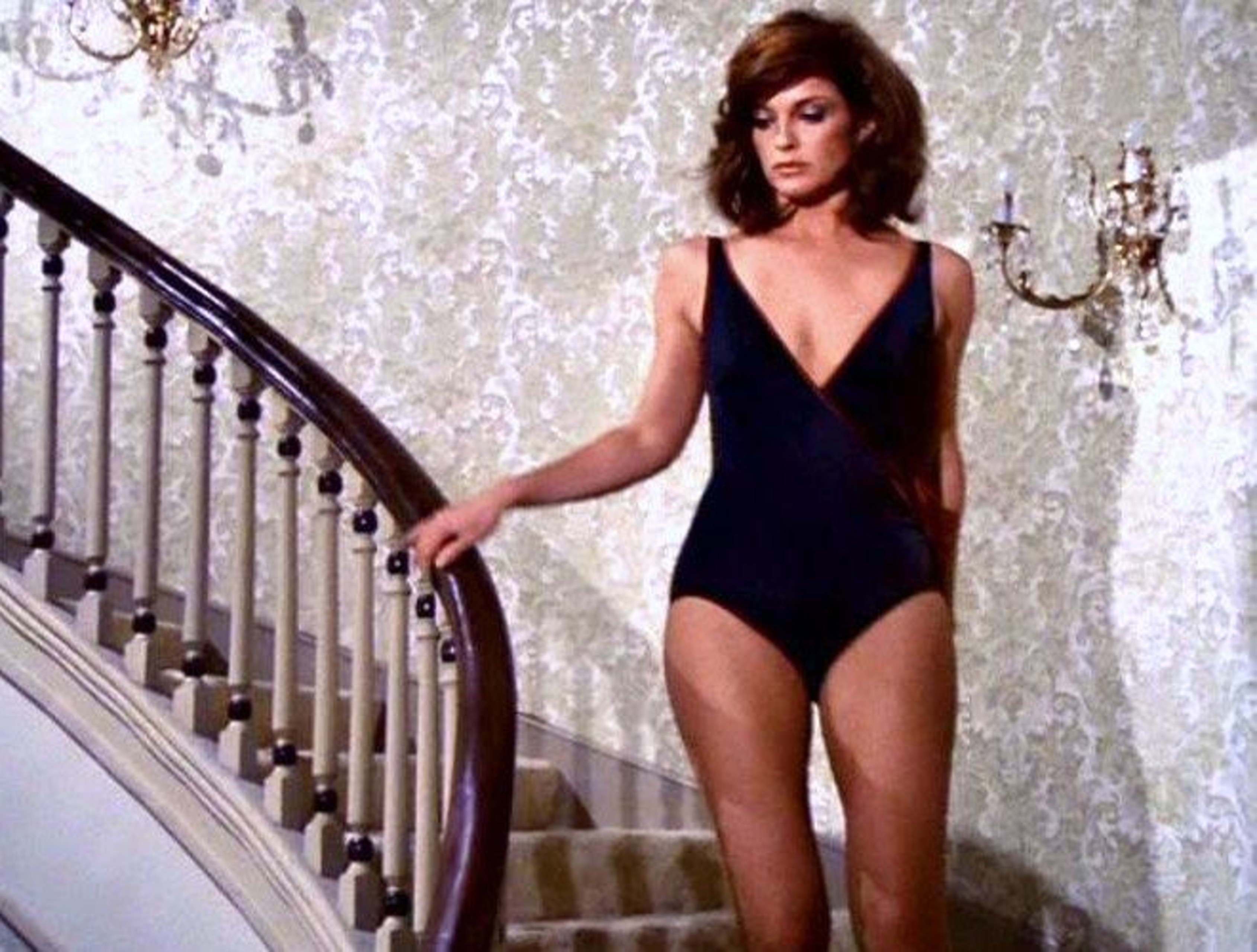 GENE SIMMONS AND FANS IN THE 1970s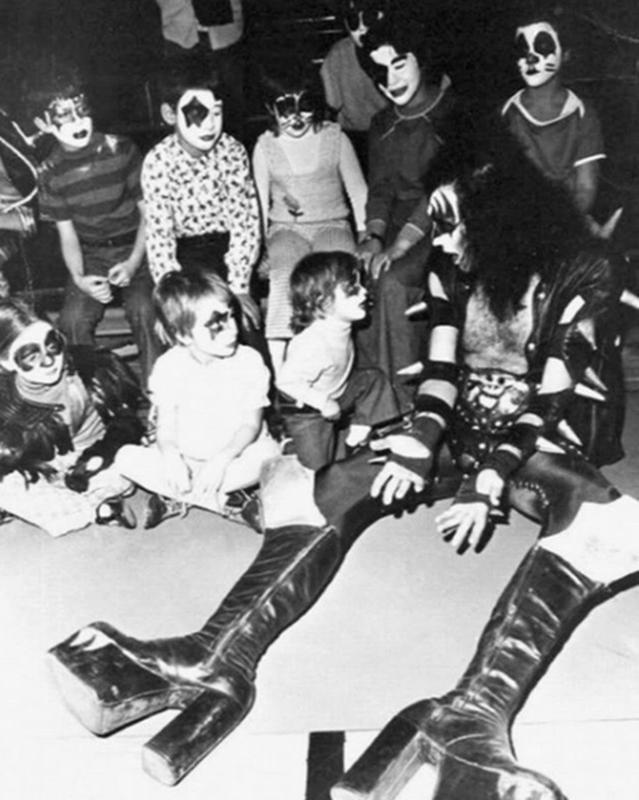 KISS was one of the biggest bands of the 70s in New York, although they didn't reach ultimate fame until 1975 with 'Alive!'. The album sent them to the chart stratosphere, making them one a worldwide sensation. Their songs were mostly about partying and rock, but their looks were a huge part of their fame among fans. Being able to meet Gene Simmons in his full makeup must have been a great thrill for these young kids.
SHOPPING IN LOS ANGELES IN 1960
This picture was taken by Allan Grant and colorized by Kostas Fiev. It truly shows what life was like in LA in the 60s, where women walked around in shorts, enjoying the sunny days. Los Angeles was going through a huge growth at the time. The Dodgers had been moved there, and the city was evolving. Would you have liked to live in this fashionable era? Things seemed so groovy!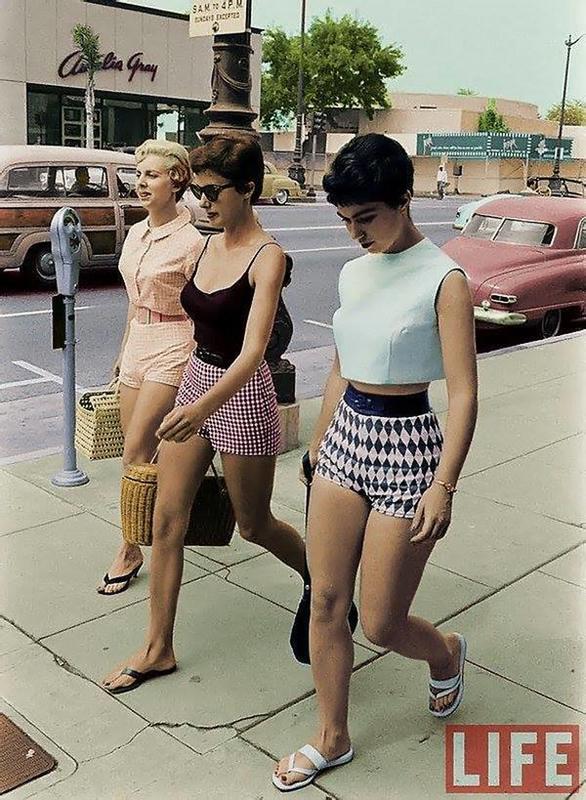 A GIANT TIBETAN MASTIFF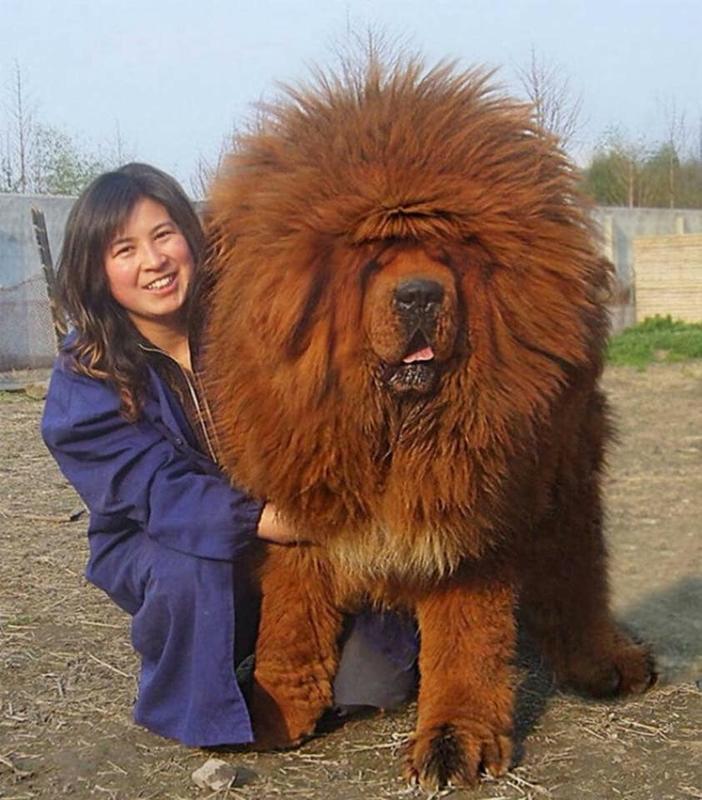 These dogs were originally bred to become livestock guardians, but they have been known to be incredibly loyal and docile. The breed was created in Tibet hundreds of years ago, and the males can grow to be three feet in height. They would weigh around 160 pounds. They can still be found today and are actually pretty great at protecting livestock. Fortunately, they are also awesome pets.
MCDONALD'S IN 1974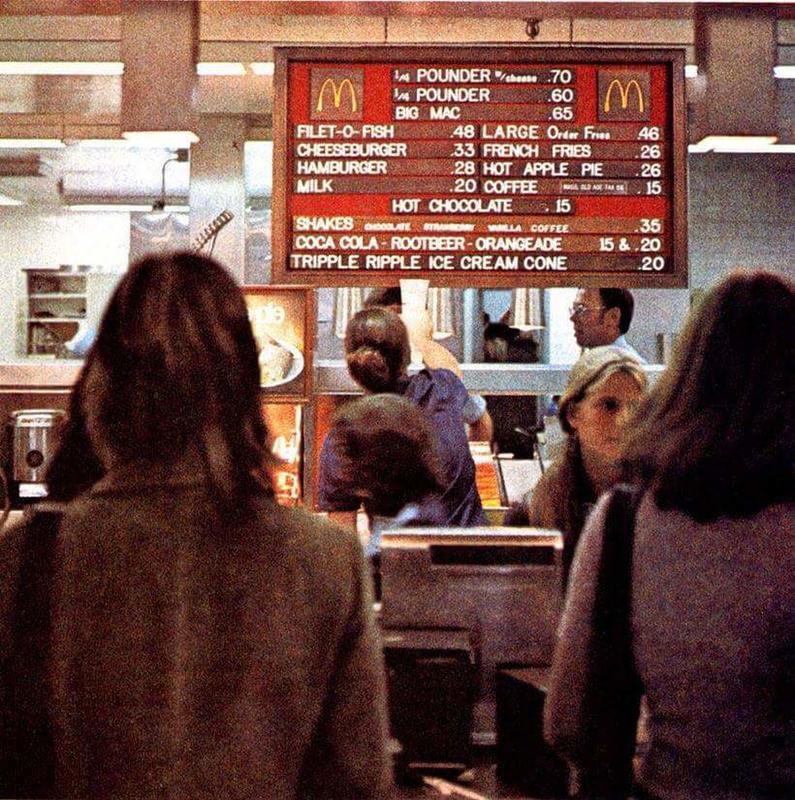 If we could take a time machine and have such a cheap meal at McDonald's, we would rejoice. Back in 1974, you could have a whole meal for less than $5. With just a bit of change, people were able to eat a lot. The company started in the 40s and was created by two brothers. After they bought Ray Krock in 1961, McDonald's became a huge success. By the 70s, they had more than 40,000 stores all over the world. Interestingly, they were mostly dedicated to lunch and dinner, but in 1975, they launched the Egg McMuffin to enter the breakfast business.
KIOWA GIRL SMILES IN 1894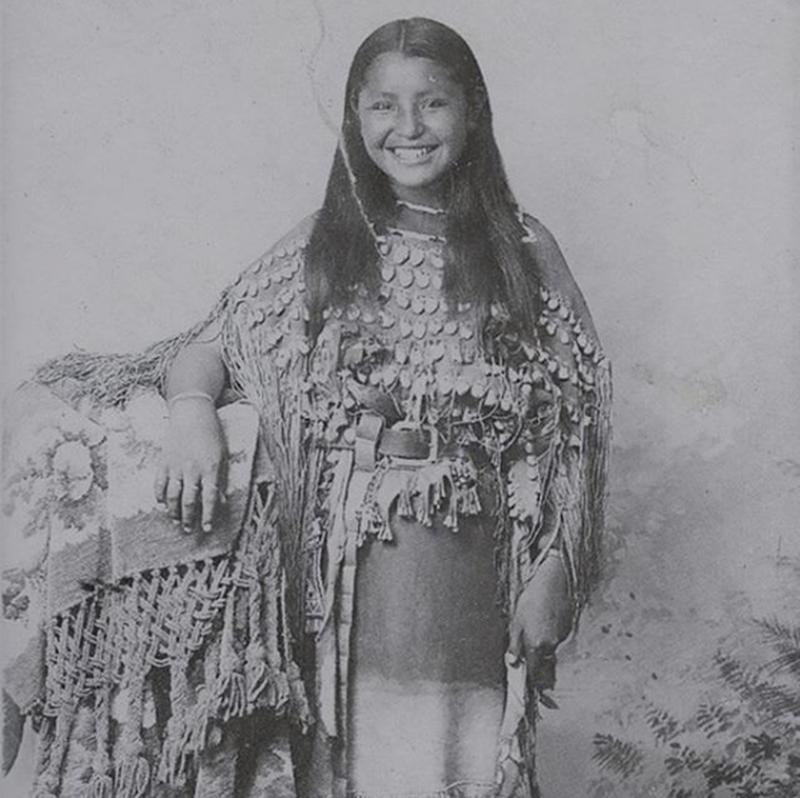 The common image of Native Americans describes them in teepees and eating bison. That's actually related to the Kiowa. In the early 19th century, they lived in the Great Plains after moving through different states like Colorado and Montana. Their name apparently comes from "Kai-i-gwu," which means "principal people". They were important in the social structure of natives because they could form relationships with aggressive tribes. They were close with the Comanche, Arapaho, and the Southern Cheyenne.
JACKIE TAKING A SELFIE WITH ETHEL AND JOHN KENNEDY IN 1954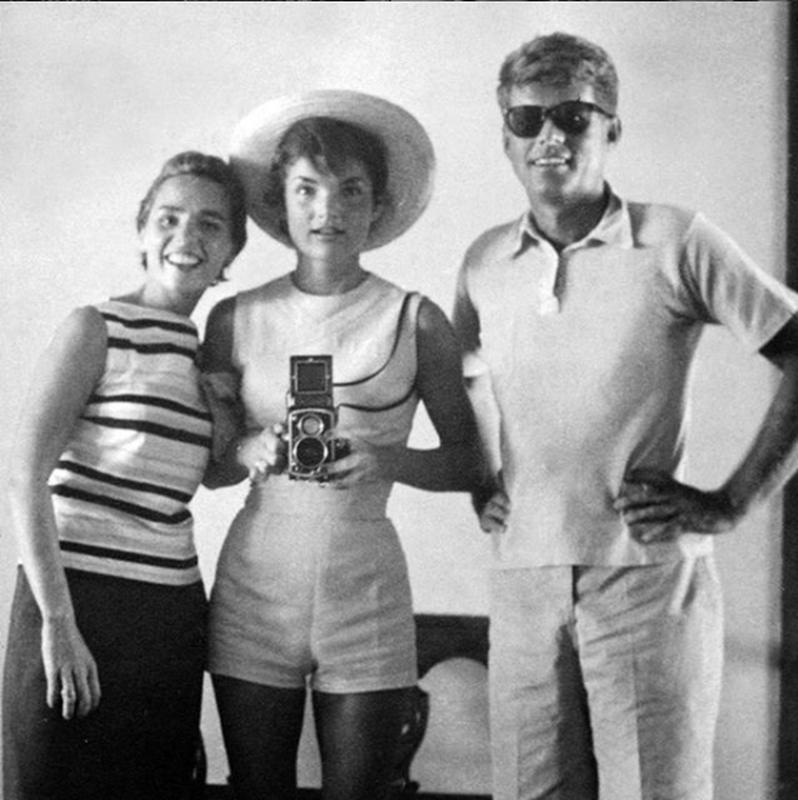 Ethel and Jackie married the Kennedys just a couple of years apart, but they could have been long-lost sisters. They met at one of Ethel's Saint Patrick's Day parties in 1953, and it's said that Ethel served as a host at the White House whenever Jackie didn't want to. This picture was taken a year after Jackie's wedding, and it shows how normal they truly were in real life.
A GIANT GOLDEN-CROWNED FLYING FOX BAT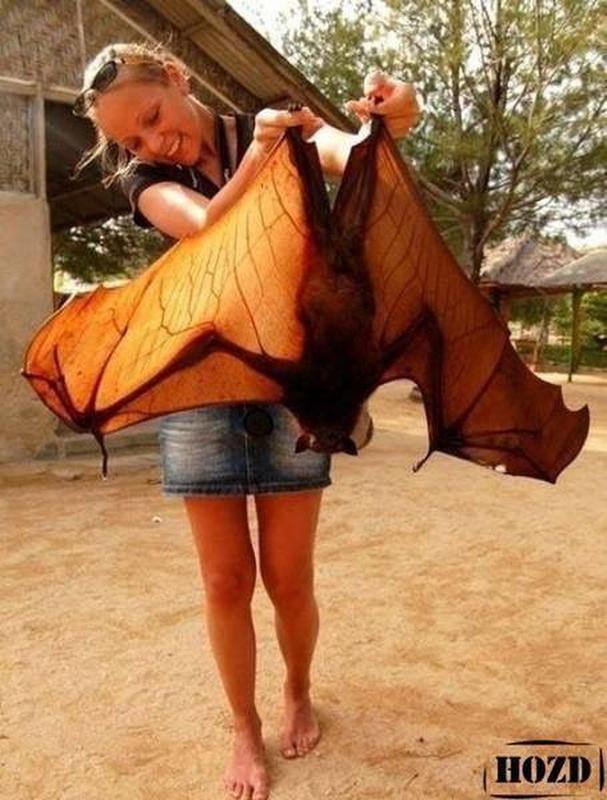 This species is found in the Philippines, and it's considered one of the largest bats in the world. It's hard to imagine encountering these huge creatures, especially because it seems truly scary. Don't worry, though, because they are fruit bats. Sadly, they are also endangered. Their wingspan can be as wide as 4 feet 10 inches, and some have reached 5 feet 7 inches. Furthermore, they are nocturnal, and the natives rarely see them because they don't like humans.
A COUPLE PROTEST SO THAT HUSBAND WON'T BE DEPORTED IN 1936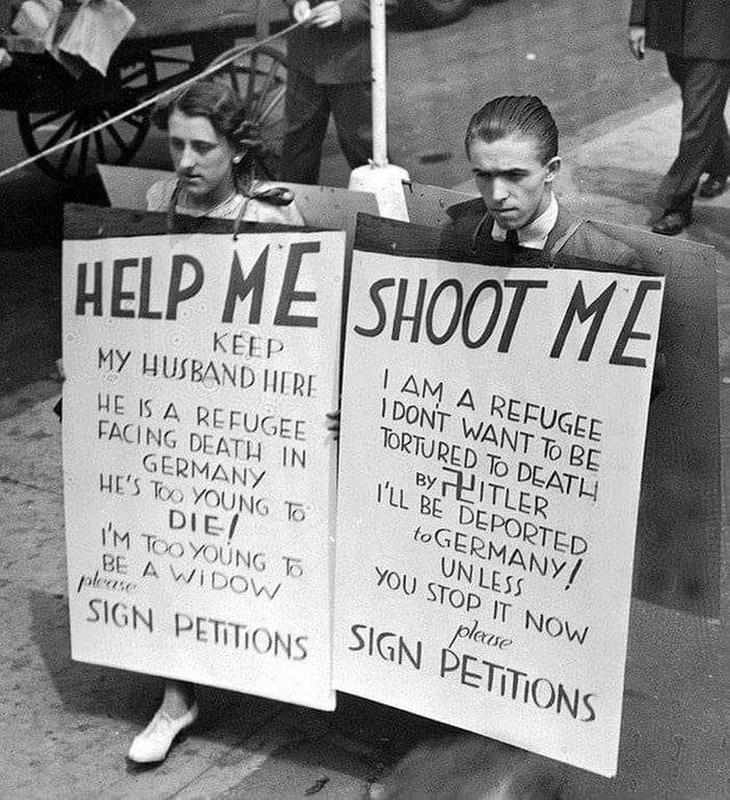 Before World War II began, Jewish people started fleeing Germany and the countries around it. At the time, the rest of the world had no idea what a monster Hitler was, and many nations didn't want to welcome refugees. In 1936, America was going through the Great Depression, and people believed that foreigners would come to steal the few jobs still available. Philosopher Hannah Arendt said, "The refugees were welcomed nowhere and could be assimilated nowhere. Once they had left their homeland, they remained homeless, once they had left their state, they remained stateless; once they had been deprived of their human rights they were rightless, the scum of the earth."
FOUR GENERATIONS IN A FAMILY FROM NEW GUINEA IN 1970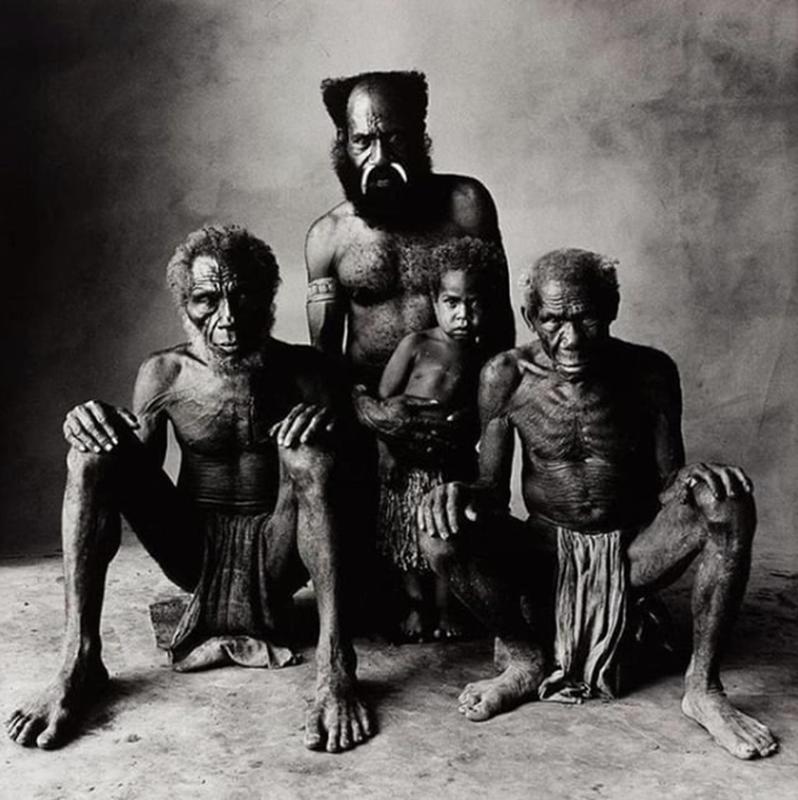 This is one of the most recent pictures in the bunch, but you would think that it actually goes back to prehistoric times. Westerners had traveled to Papua New Guinea since the 19th century, but the tribes in the land were still such a mystery. Most people there believe that outsiders bring evil. Therefore, this picture is actually a huge anomaly. They still hunt with arrows and pass their traditions to their children.
MARK TWAIN WITH HIS DOG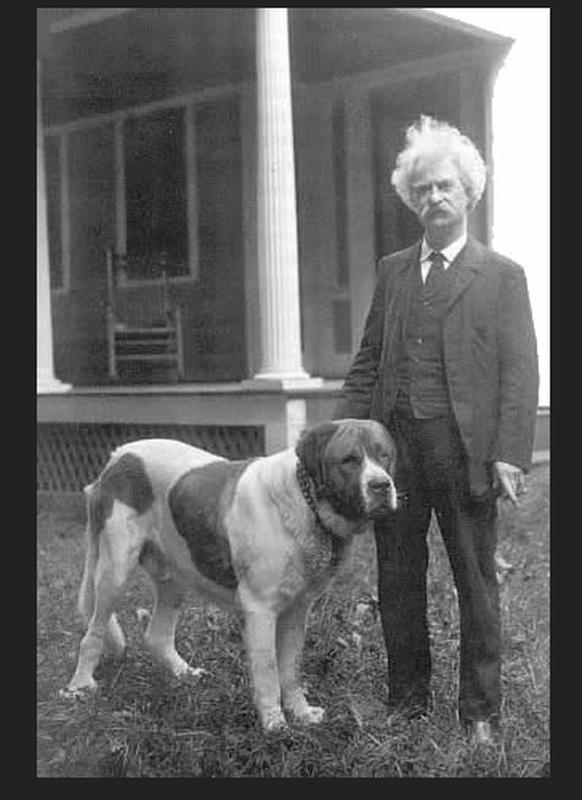 Mark Twain famously said, "The more I know about people, the more I love my dog." He was one of the most respected authors in America. His books still compel readers all over the world, and he was an advocate for animal domestication. Only a few of his poems actually talked about his late dog, Burns. When his beloved pet died, he wrote, "She lived a quiet harmless life in Hartford far from madding strife." Meanwhile, some of his other pets had crazy names like Pestilence, Famine, Sackcloth, Billiards, and Prosper.
TOM PETTY'S PICTURE AT JIM MORRISON'S GRAVE IN 1997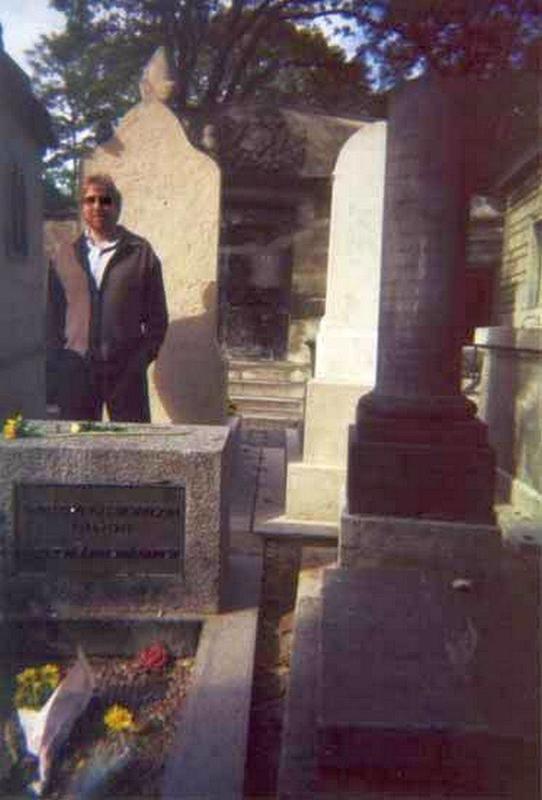 Jim Morrison was the famous lead singer of the band The Doors, and many artists have actually visited his grave in Paris. However, in the 90s, Tom Petty, who was the lead singer of Tom Petty and the Heartbreakers, took a picture at the site of journalist Brett Meisner, and it looked like there was a ghostly figure behind him. After developing the photo, Meisner said, "What I uncovered tonight has made me rethink my theory about 'the monster in the closet.' I didn't believe in ghosts or other 'super-natural' things before tonight. While compiling my photo archives for some upcoming projects, my assistant produced a photo of me at Jim Morrison's gravesite in France that was taken several years ago. I looked at this photo before, but I never noticed what I noticed tonight. In short, I am now very confused and possibly scared..."
A VIEW OF THE NIAGARA FALLS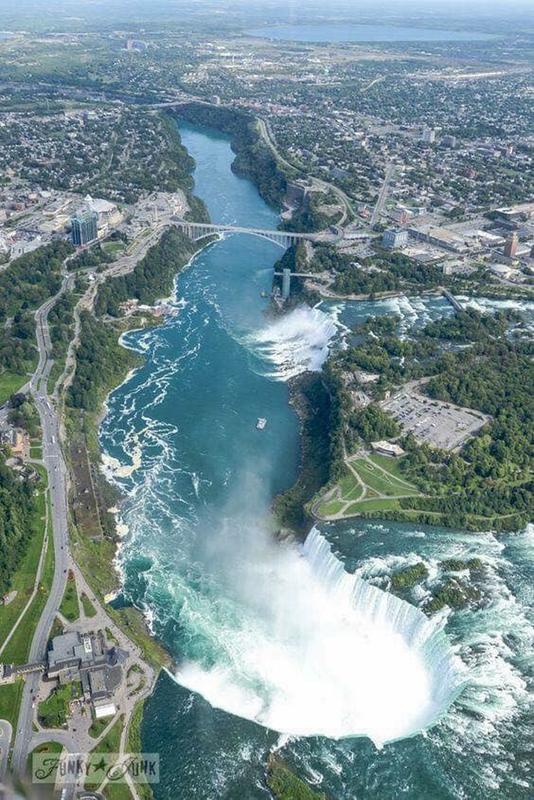 It's hard to deny that the Niagara Falls are a beautiful sight to behold. They are located at the American-Canadian border, and the State Park also includes other cool things to see. You might even be able to hike through the trails, although not over the cliffs anymore. Aside from their beauty, they also provide hydroelectric power to Canada as they move at 2,400 cubic meters per second.
WINSTON CHURCHILL AT THE AGE OF 21 IN 1895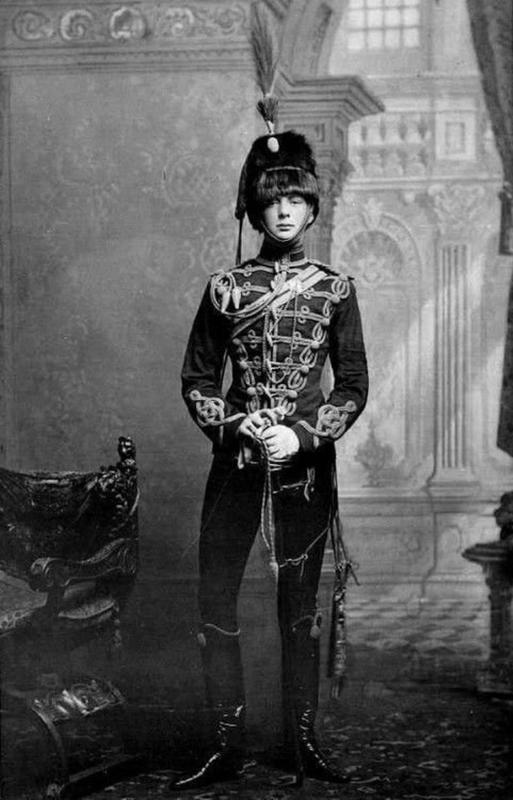 By 21, Churchill was a military man deeply tied to the Army, but he didn't agree with many things in the country. He joined the 4th Hussars to go to India, but before going, he wrote his mother a letter. It read, "I look upon going to India as a useless and unprofitable exile. I feel that I am guilty of an indolent folly that I shall regret all my life. It is useless to preach the gospel of patience to me. Others as young are making the running now and what chance have I of ever catching up."
A POLE WORKER GIVES CPR TO CO-WORKER AFTER ELECTRIC SHOCK IN 1967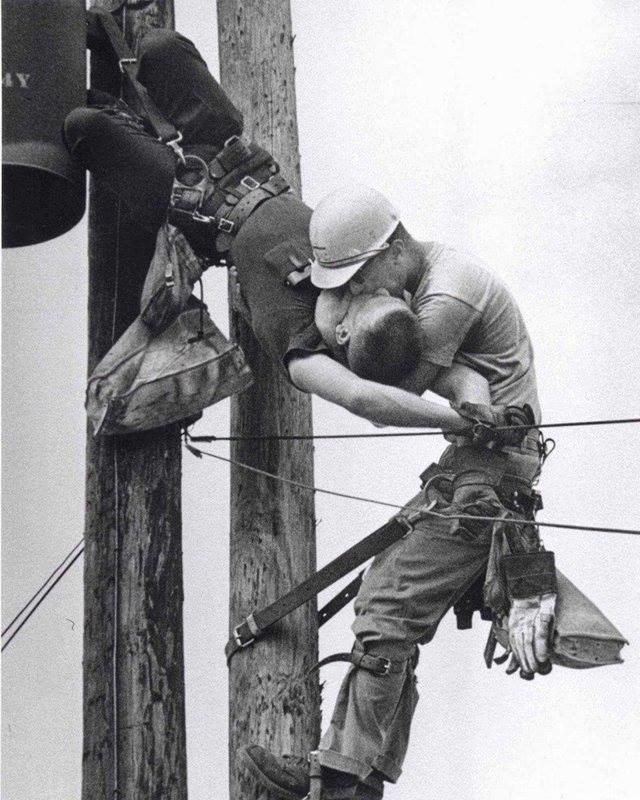 We might be used to having electricity in every part of our lives, but it can still be pretty dangerous. This image shows J.D. Thompson, a utility worker, while he performs mouth-to-mouth on a co-worker. Randall G. Champion had suffered an electric shock, and this picture was captured by Rocco Morabito on July 17, 1967. It was known as the "Kiss of Life." Thompson told NBC at the time, "He got a hold of the hot wire with his four fingers and [the electrical current] came out his – I think it was the left foot. And it blew a hole where it came out his foot." The photographer won a Pulitzer for this shot.
THE USS ARIZONA SINKING ON DECEMBER 7, 1941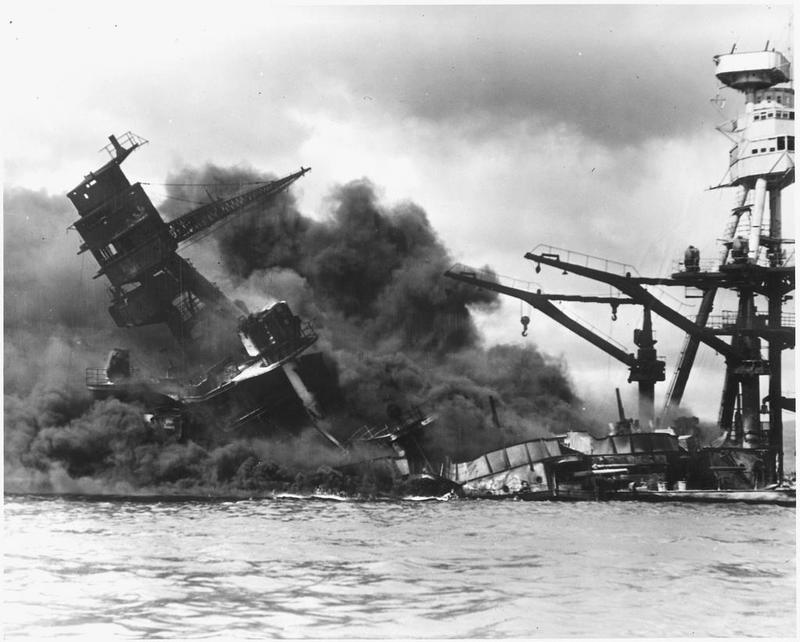 The battleship was built in 1916 and was hit during Japan's attack on Pearl Harbor, Hawaii. However, before then, the USS Arizona was one of the few oil-burning ships at the time, and in 1929, it was updated with armor, boilers, turbines, and fire-control. The bomb that hit Arizona exploded a powder magazine, and the whole structure caught on fire. More than 1,000 people died, and the wreckage is still at the bottom of that sea.
A MAIL CARRIER WITH WINTER UNIFORM IN SWEDEN, 1900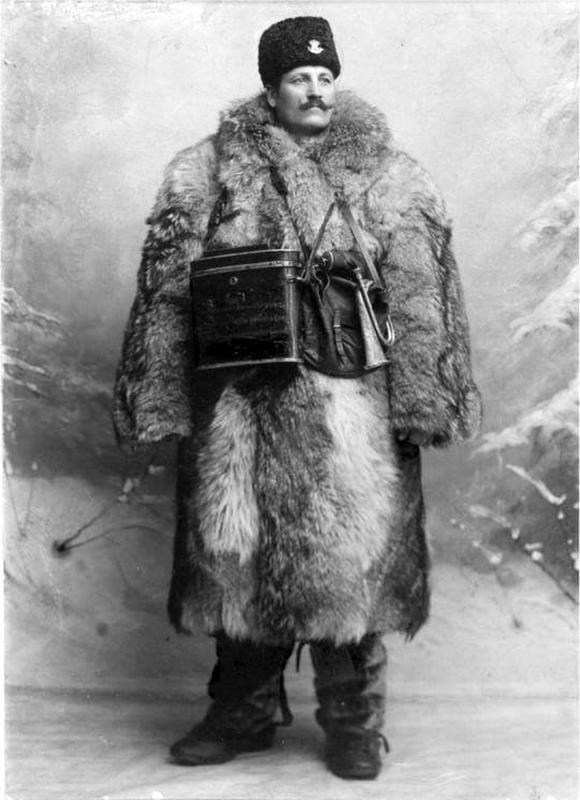 Mail is so easy to obtain nowadays, and we always get our stuff delivered. However, in Sweden, before 1861, people had to go to the post office for their mail. This could mean that so many envelopes and packages stayed at the Royal Mail if people couldn't travel there. Luckily, the job of Rural Mailman was established, and they had to deliver stuff to people who lived far away. Furthermore, they had to do it on foot because if you wanted to use a horse or a cart, you had to pay yourself.
BUNDA CLIFFS, AUSTRALIA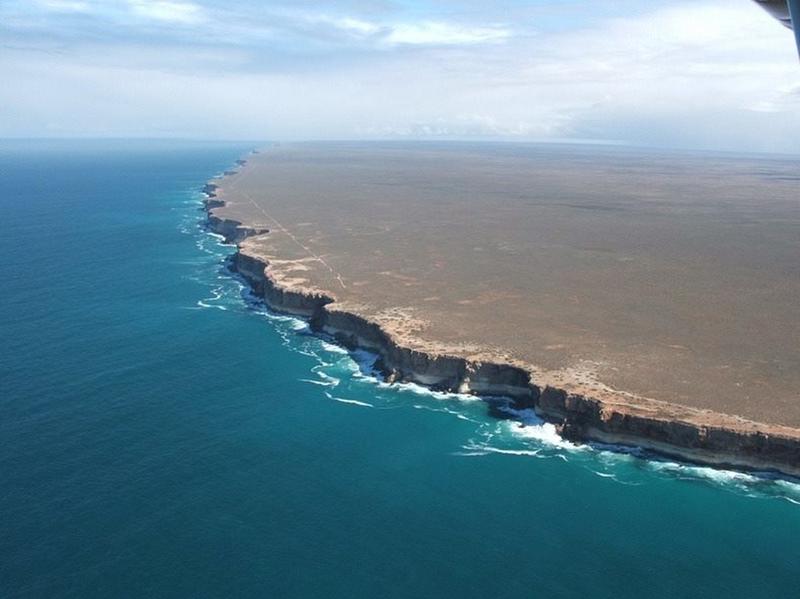 This beautiful site is nicknamed "the end of the world," and it's located in an obscure place in Australia. The cliffs have the world's biggest reserve of natural limestone, as there are 77,000 square miles to witness. Additionally, they formed millions of years ago when Australia was separated from Antartica. It's definitely one of the best views in the world.
AMERICAN TREAT A DOG IN GUAM IN 1944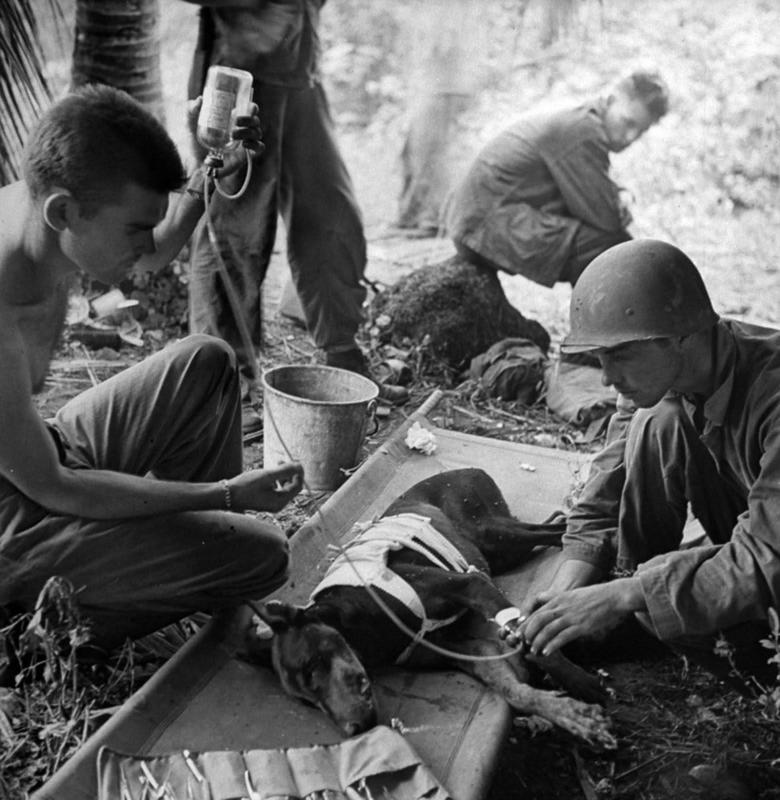 The soldiers serving in Guam during World War II fought against the Japanese for 20 days to get the island back when it was invaded in 1941. They also had dogs with them. First Lieutenant William R. Putney was in charge of the Dog Platoon, as well as the veterinarian for these brave animals. The canines were used to discover hidden snipers and traps. They also searched for foxholes and delivered messages. During that confrontation, they brought 350 war dogs. Twenty-five passed away, and another 20 were injured by the end.
ARNOLD SCHWARZENEGGER AND GEORGE H.W. BUSH AT CAMP DAVID IN 1991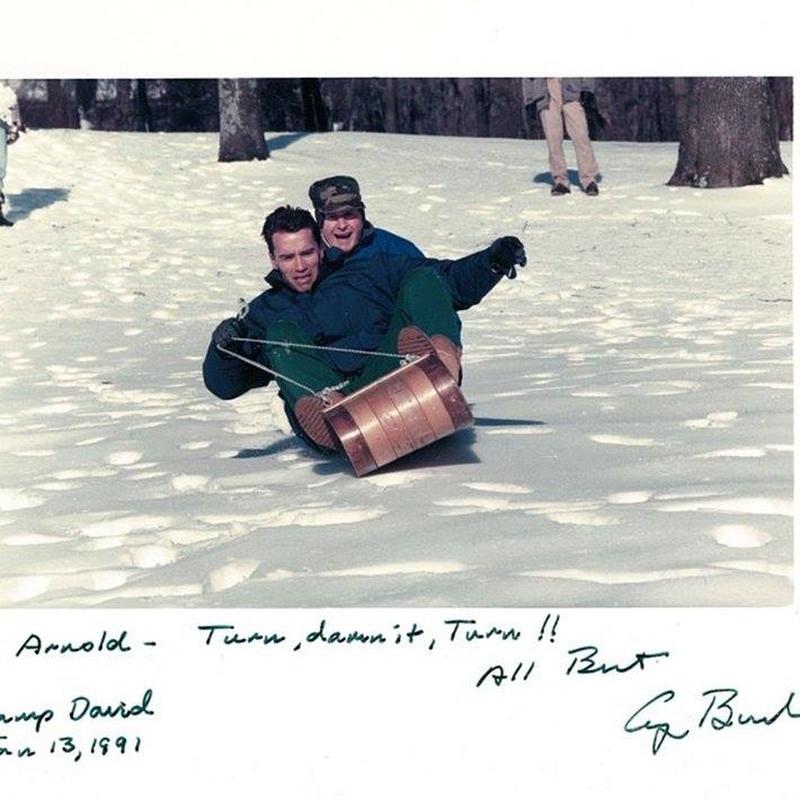 Schwarzenegger was the superstar of the time. He was one of the highest-paid actors in Hollywood, and he got to meet the President of the United States. However, it seems that he wasn't that good at sledding. "I was only used to sledding down with Austrian sleds, which you direct kind of with your feet. So we went down totally out of control, " he said. They ended up crashing against Barbara Bush, who broke her leg as a result.
SOLDIER READS SIGN AT THE BERGEN-BELSEN CONCENTRATION CAMP
By the end of World War II, the British put up signs at the entrances of concentration camps to depict how truly awful the Germans had been. The soldiers who came to Bergen-Belsen on April 15, 1945, would discover some horrible things. They found 38,000 prisoners who had no food, water, or bathrooms. In another camp nearby, there were 15,000 more prisoners. The liberation of this camp was a great success for the British Army.
THE VALLEY OF THE TEN PEAKS IN THE CANADIAN ROCKIES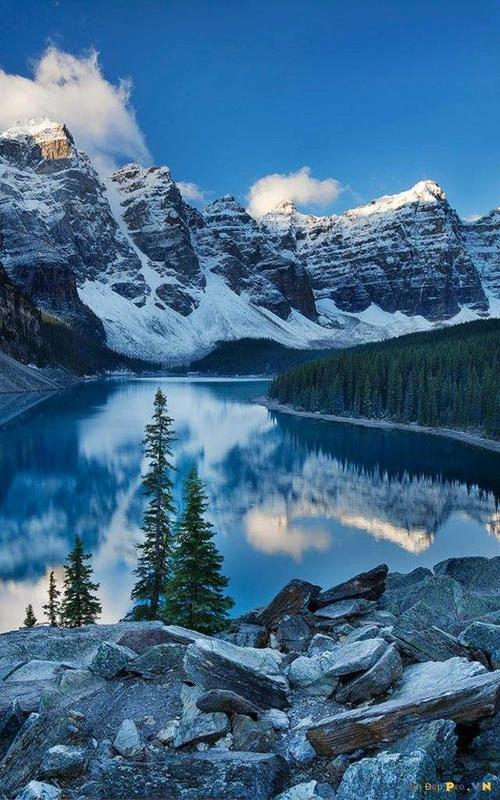 This incredible place is located in the Banff National Park in Alberta, Canada. The ten peaks overlook Moraine Lake, and there are even glaciers nearby. The highest peak in the Rocky Mountains is one of those ten, and climbers, as well as hikers from all over the world want to visit this place. However, if you don't want to scale, you can still take pictures and enjoy the sights.
SHOPPING IN LOS ANGELES IN 1960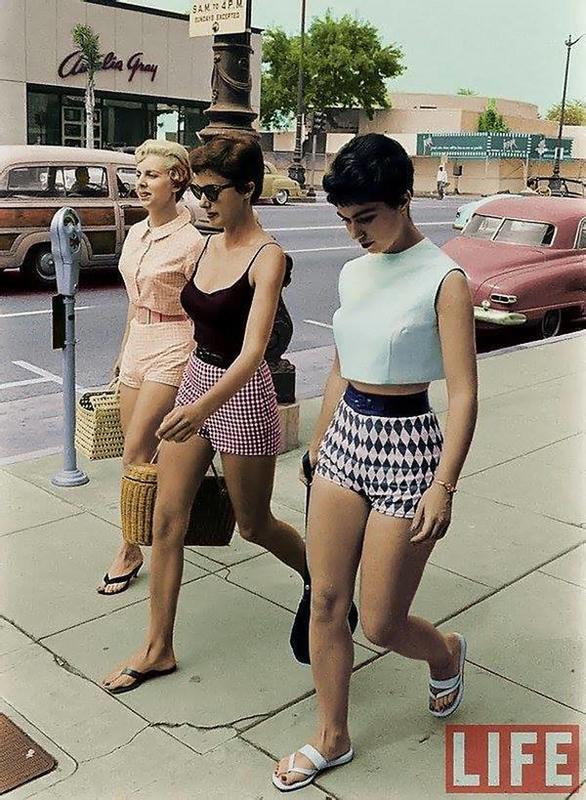 This picture was taken by Allan Grant and colorized by Kostas Fiev. It truly shows what life was like in LA in the 60s, where women walked around in shorts, enjoying the sunny days. Los Angeles was going through a huge growth at the time. The Dodgers had been moved there, and the city was evolving. Would you have liked to live in this fashionable era? Things seemed so groovy!
SAMURAI IN FRONT OF THE SPHINX IN 1863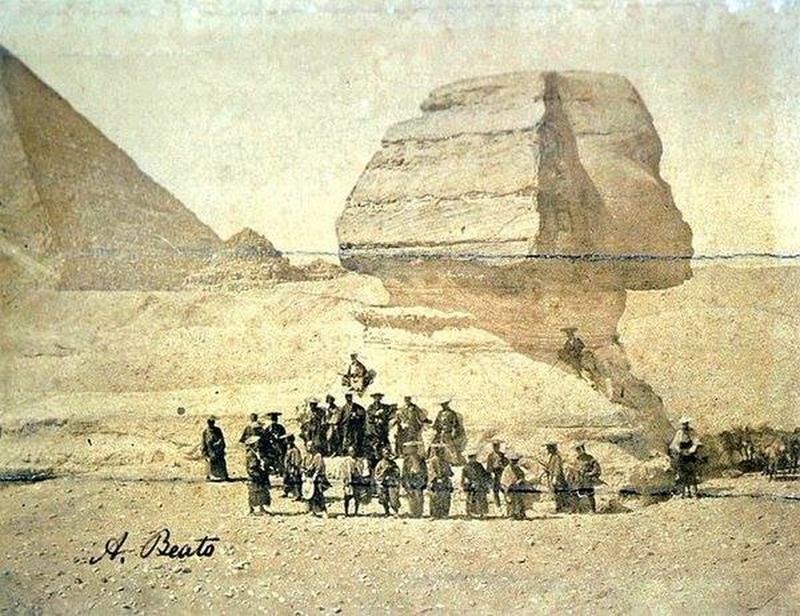 34 Samurai set on a journey to trade with France in 1863, but they stopped in Egypt to do a little touring. The team was called the Second Japanese Embassy to Europe, and we definitely don't blame them for making that stop. They were taking full advantage of the trip because Japanese ports during the 19th century had been closed for a long time. When they opened, they needed to trade with other nations, and therefore, foreigner trade groups were created.
ELEANOR ROOSEVELT WITH A .22 SMITH AND WESSON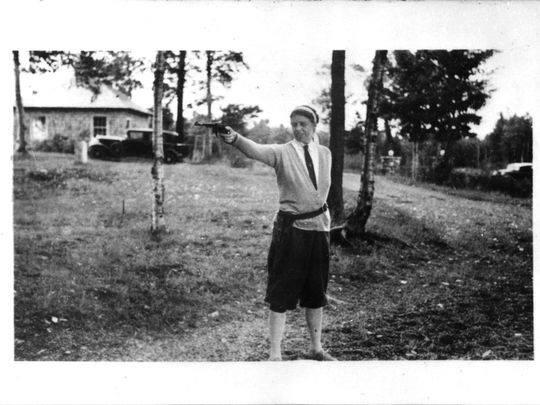 She was the First Lady of the United States for a while, but she hated being followed by the Secret Service. Eleanor was known for her wise words and outspoken nature. Also, it seems like she was one tough lady. In fact, the Secret Service didn't know what to do with her. She even insisted on driving and having her own gun. TIME wrote, "She spoke fiercely and freely about racism, poverty, and sexism in a way that would have been impossible for a sitting president at the time."
A LIBRARY IN A VICTORIAN MANSION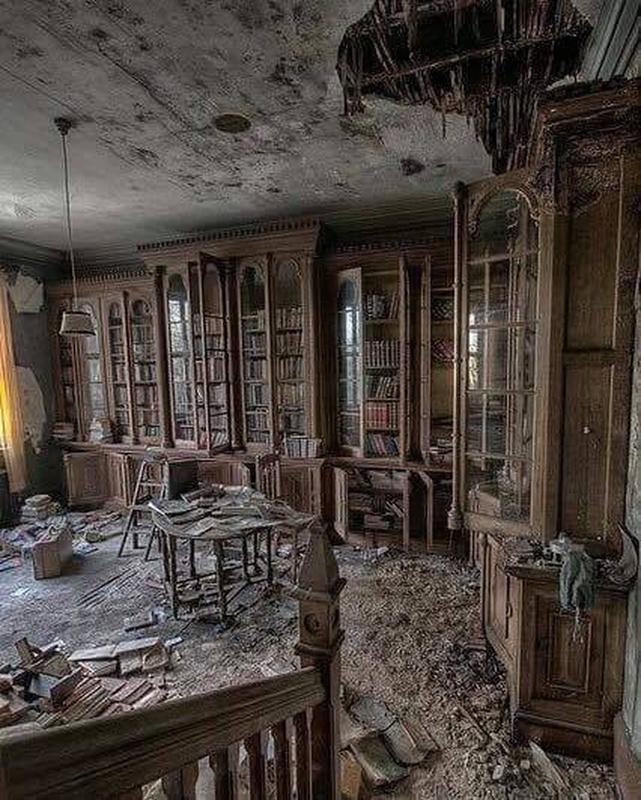 During the 19th century, a lot of people were becoming rich due to growth in England. Not everyone was earning a lot, but those who had become "nouveau riche" decided to build their homes in the Victorian style. The richest people made huge homes that could have as many rooms as a country estate. Victorian libraries had bookshelves made from carving the walls, or they might be made out of light material.
STEVE IRWIN WITH HIS DAUGHTER, BINDI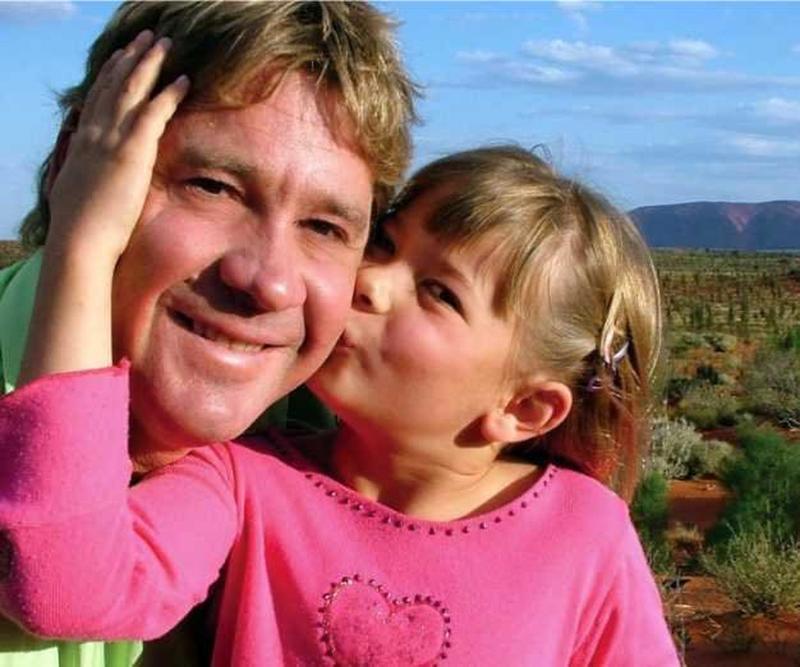 Irwin died in September 2006 from a freak stingray accident in Queensland, Australia, and it came as a shock to the world. He was beloved for showing people that nature was beautiful. His family understandably took it pretty hard, especially his daughter. Bindi was just 8 years old at the time, but she, as well as her brother, have become animal conservationists to honor their father. She talked about her father's passing in 2018, "It was devastating for us as a family to lose our superhero. We are so blessed to get to carry on his footsteps, and make sure that everything he loved carries on into the future."
THE ATLAS MOTH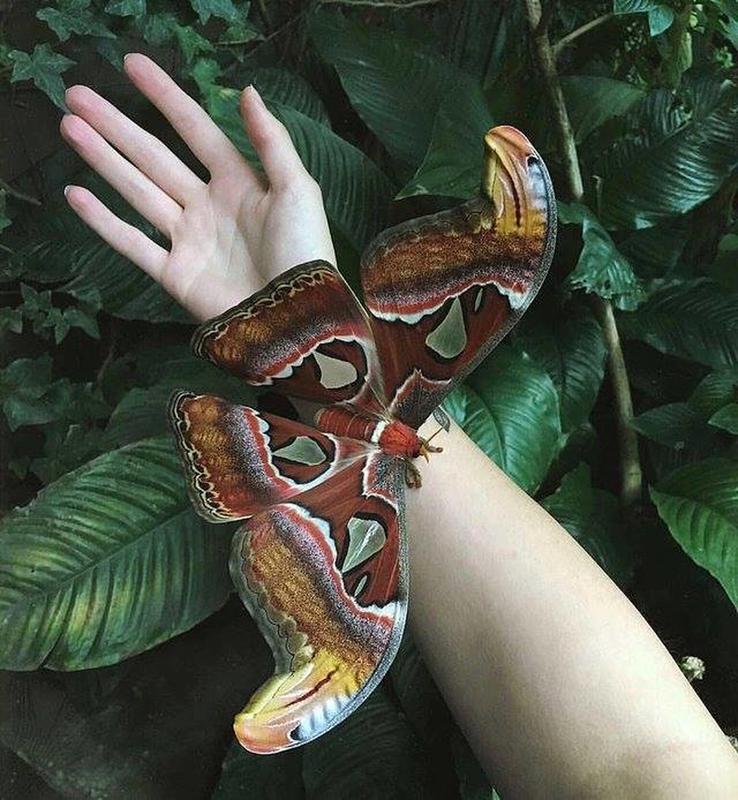 This is one of the biggest insects on Earth, and its wingspan can reach 27 centimeters. However, don't be scared by its massive size. They mostly like to spend their days relaxing and rarely fly around anywhere. They don't eat either. They survive out of the food they ate when they were caterpillars, which is pretty strange. Usually, their caterpillars eat cinnamon leaves, citrus, guava, and Jamaican cherry trees before changing into this form.
OZZY OSBOURNE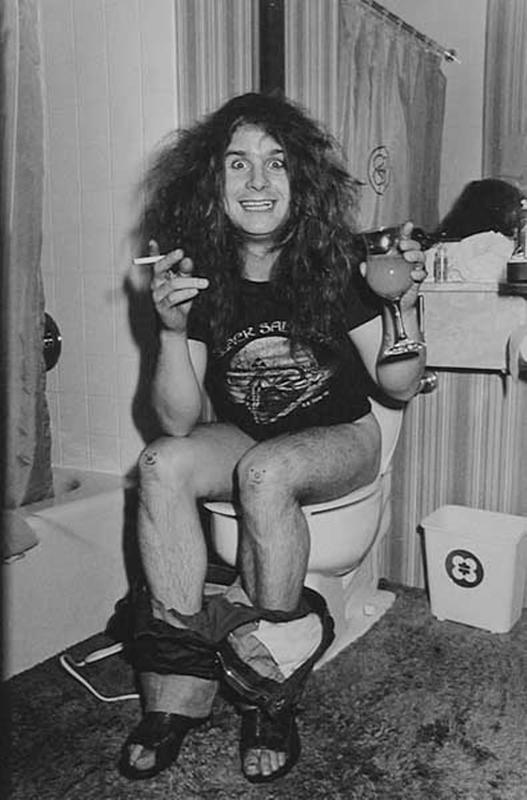 Also known as the Prince of Darkness, Osbourne was born on December 3, 1948. He was the frontman of Black Sabbath, and his rock music, as well as his crazy antics, entertained the world for a long time. He got his start, however, in Birmingham, England, in 1948. His father was a toolmaker who worked nights, while his mother worked days. He was alone a lot. His childhood wasn't the best, and he dropped out of school at 15.
A SNOWMAN IN ISTANBUL IN 1929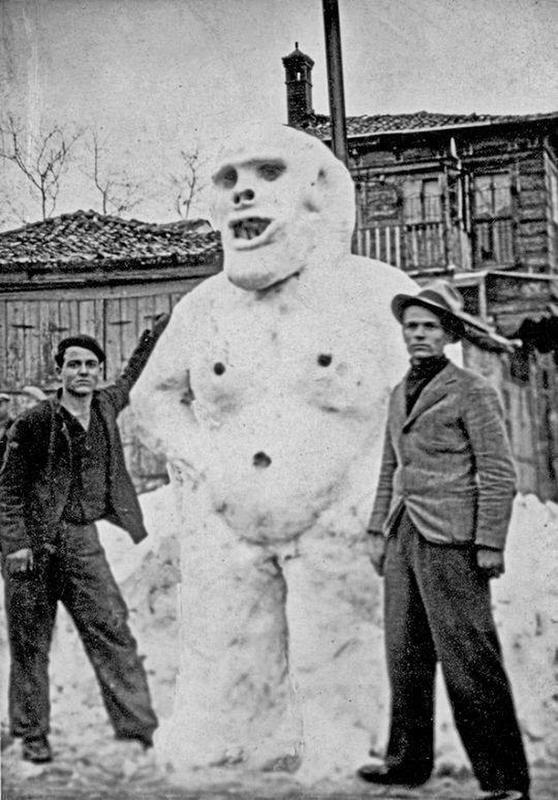 That's the scariest snowman we have ever seen! When most people think about Istanbul, we imagine sunny days, but their winters can be brutal, and the locals gathered in the city for a warm cup of coffee on cold nights. After snowfalls, people play in the snow just like everyone does, but these two men built a weird snow-monster. It looks like the giants from 'The Hobbit.'
PUNCHED CARDS WITH 4.5 MEGABYTES IN 1955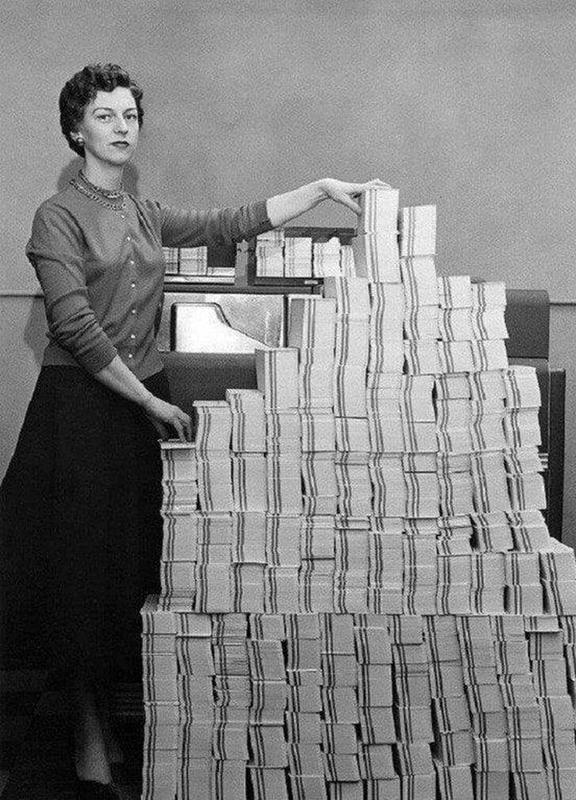 The world has definitely changed a lot. Now, we can have tons of storage space in a tiny little device, but long ago, that was impossible. This image shows 62,500 punched cards that hold 4.5 megabytes of data, which is nothing nowadays. Interestingly, Herman Hollerith invented punch cards for computing in 1890, and the system only saw a few updates through the mid-20th century.
BELGIAN BEER IN 1971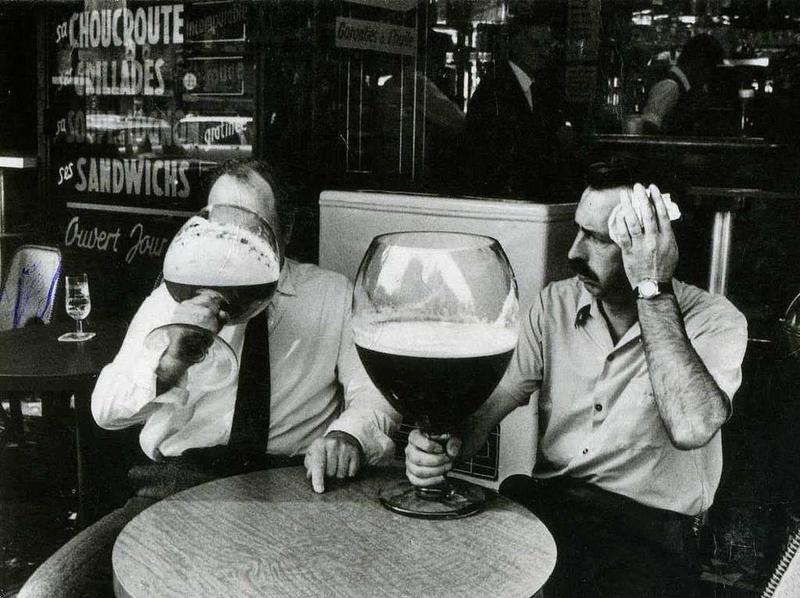 They say that one glass of wine a day will keep the doctor away, but this might be taking too far. Of course, these men were drinking beer, and there are more than 1,000 kinds in Belgium alone. How exactly are you supposed to choose from so many options? We imagine that that huge glass might be expensive, and you don't want to drink a bad brew.
BARBERSHOP SIGN IN 1890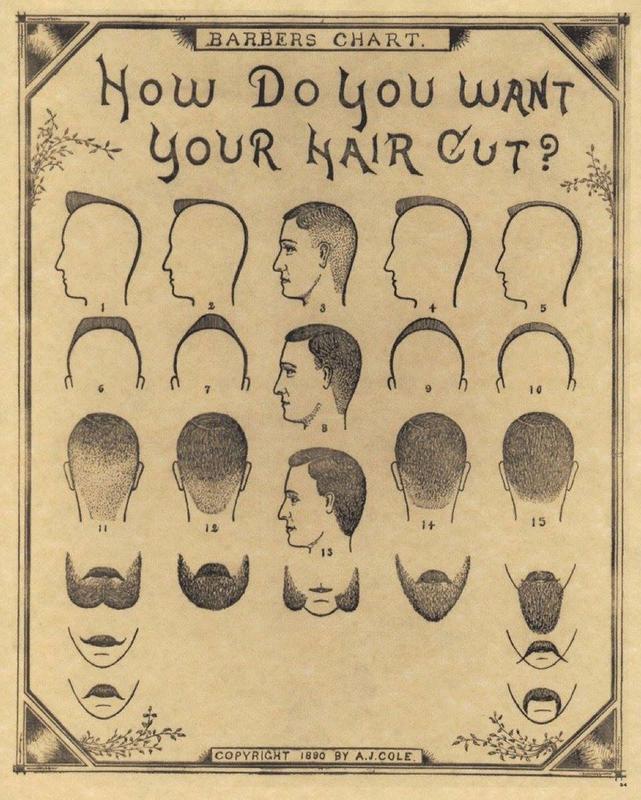 Men's haircuts have never been a huge problem, and it was just as simple in the 19th century. There might be a few more options today, but it's almost the same idea. The first school for barbers opened in Chicago in the late 1800s, and for the first time in history, there was a detailed way of cutting hair that was just getting the job done to move on.
RIDING AN OSTRICH IN PARIS IN 1910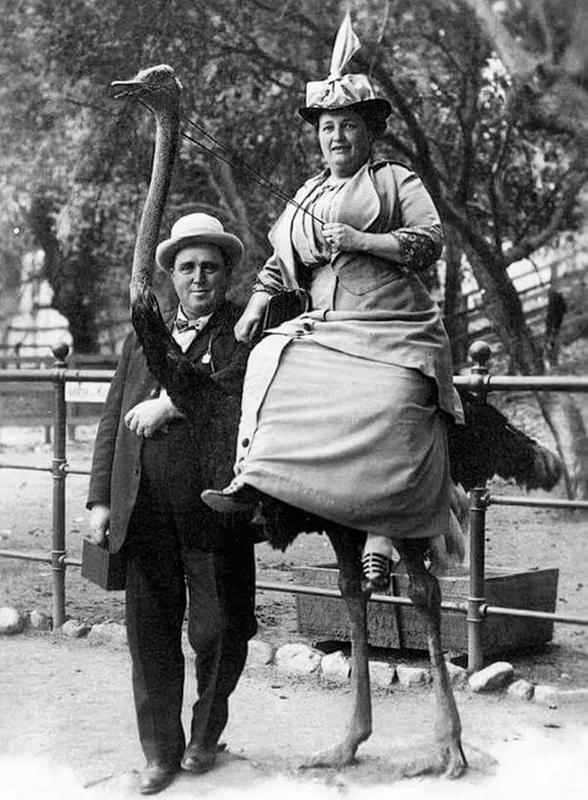 The Ménagerie opened in 1794, and it's considered one of the oldest zoos in the world. It houses all kinds of animals, including ostriches and elephants. It's only been a few years since humanity has questioned some zoo's practices. In 1910, it was all about Edwardian frivolity, and it seems that people would do anything to stand out if they had the money. However, we cannot imagine how this poor animal was treated to be so well-behaved. Ostriches are known for being aggressive. 
LOGGERS IN FRONT OF 1,300-YEAR-OLD TREE IN 1892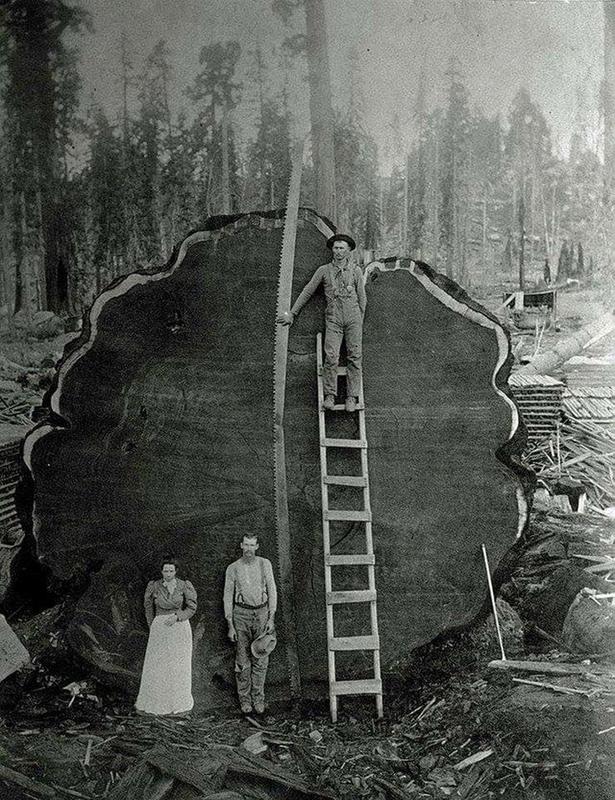 This image shows what was once a 330 foot-tall sequoia tree. It was known as "Mark Twain" and located at the Big Stump Grove, Kings of Canyon National Park. It took eight days for loggers to finally bring it down. Additionally, the workers had to dig trenches around the tree to make sure that it would fall evenly. Parts of the tree were taken to the American Museum of Natural History in New York City as well as the British Museum in London, where people can still see the pieces today.
AN APSAROKE MOTHER WITH CHILD IN 1908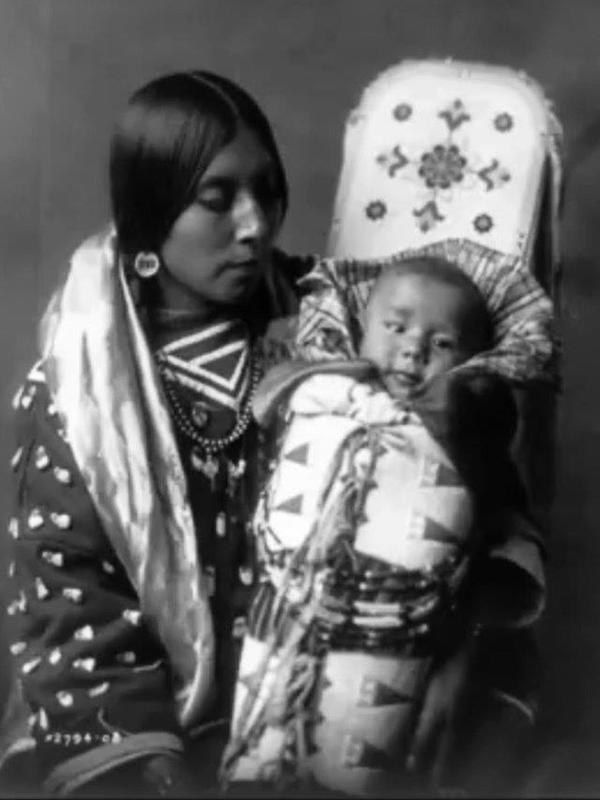 The Apsaroke, also known as Crow People, the Apsáalooke, and Absaroka, were some of the best horsemen in North America. They moved all over the Midwest through Yellowstone to the Mississippi River, as well as the Devil's Lake in North Dakota. They finally built their home in Montana with teepees from buffalo skins. The men were great hunters, and the women made clothing.
BOB ROSS IN 1983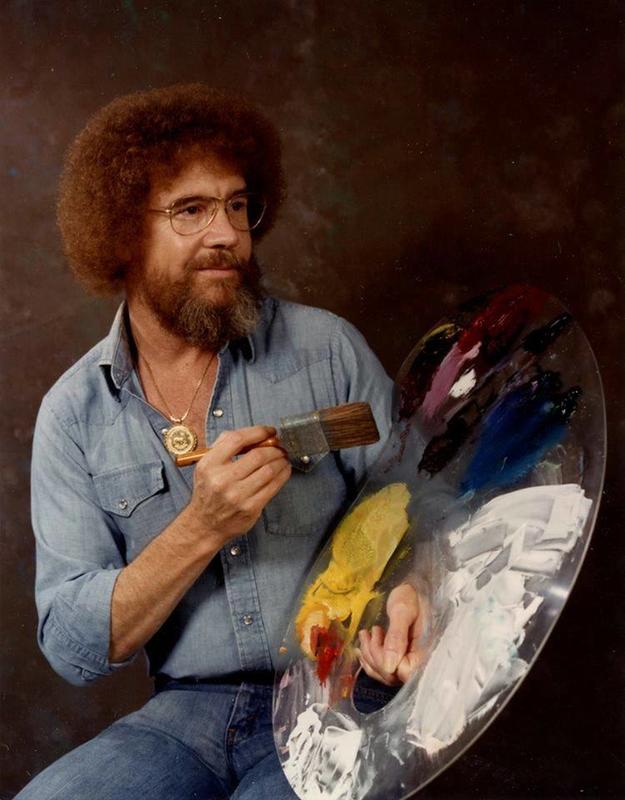 There might be a lot of bigger names in the world of art, but one important painter was Bob Ross. He definitely made the world feel better about our own creative skills. He hosted 'The Joy of Painting' on PBS from 1983 to 1994, and the show was watched by many families all over the country. The artist grew up in Orlando, Florida, and dropped out of high school to join the Air Force. During his time stationed in Alaska in the 60s, he started painting.
GEORGE CLOONEY IN 1990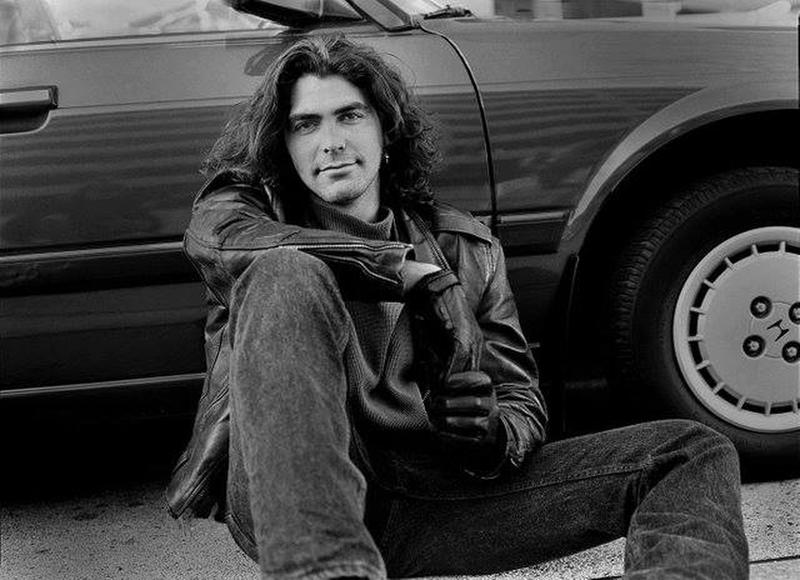 Clooney was considered the Sexiest Man Alive for a long time, and he was also the world's most eligible bachelor before marrying Amal. At the time of this image, he was working on 'Sunset Beat,' where he played a cop called Chic Chesbro. He would stop criminals while weather a leather jacket and being gorgeous in general. No wonder everyone fell quickly in love with him! His character also played the guitar, but most people don't know about the show as it was canceled with just two episodes.
BRYCE CANYON NATIONAL PARK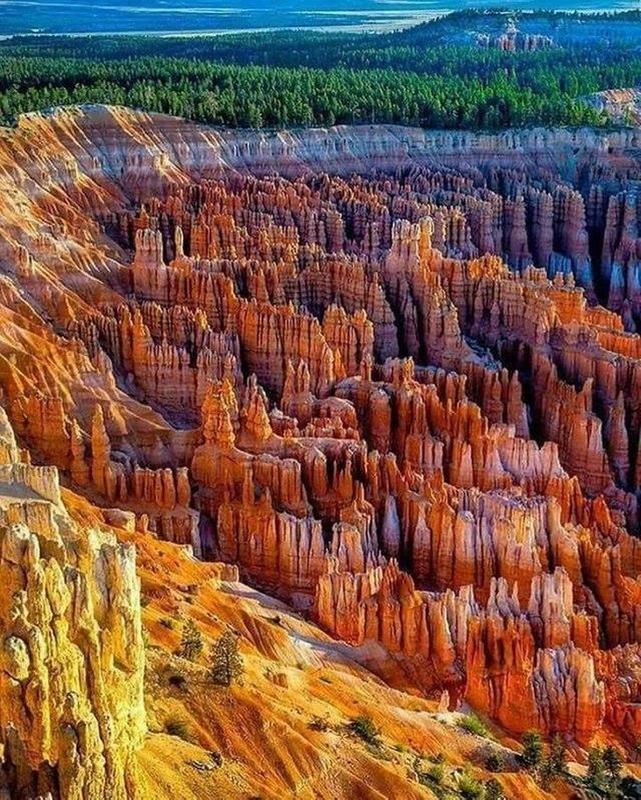 This amazing place is located in southwestern Utah and has the largest, as well as the most unique, formation of rocks in the world. Anyone visiting Bryce Canyon will be shocked by the formations known as hoodoos, and there are many all over Earth, but Bryce has more than anywhere else. The national park was formed on June 8, 1923, as a way to perverse the "unusual scenic beauty, scientific interest, and importance."
A CAVALRYMAN AT CAMP WHEELER, GEORGIA IN 1918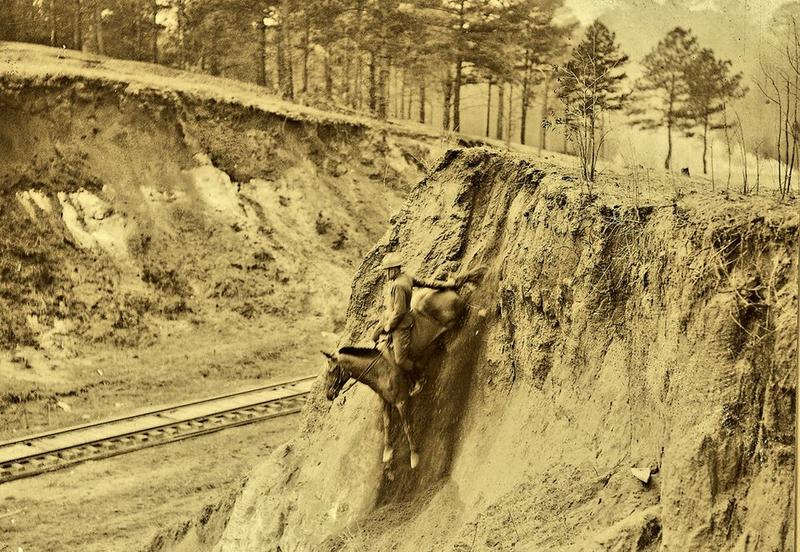 This location was where the National Guard mobilized in 1917 as the U.S. joined World War I. Camp Wheeler was where soldiers were trained before joining the Army and going on the journey to Europe. The country had to invest $4 million to renovate the 21,480 acres of land. After the war, it was a demobilization center, and the site was closed down for good in January 1946.
A CAR CRASH IN WASHINGTON D.C. IN 1921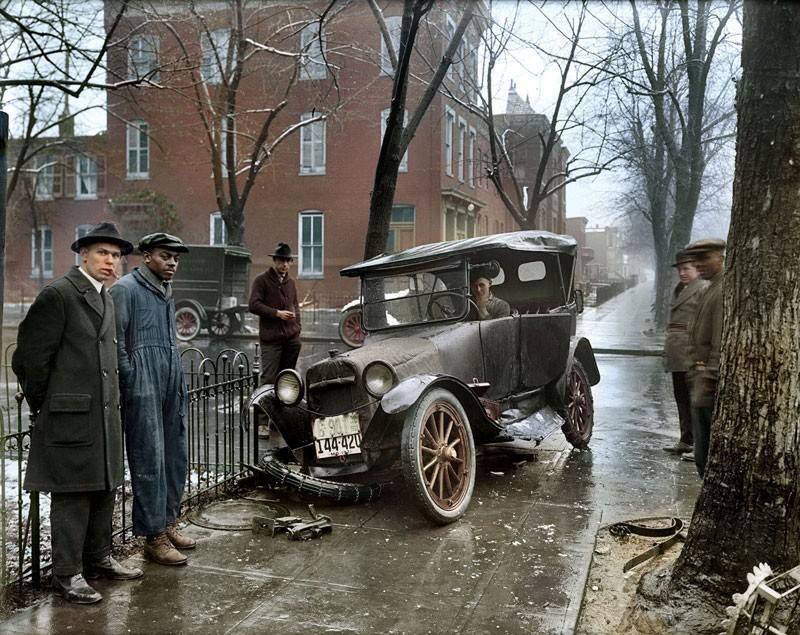 Car crashes actually kill a lot of people every day, but this amazing picture from the 20s, only shows a small accident, luckily. However, at the time, not everyone had a car, and we have to wonder what people thought during those situations. Of course, there weren't a lot of road signs either, and it's almost a miracle that more people were not injured when more drivers started emerging.
SKETCHES OF THE MOON MADE BY GALILEO IN 1610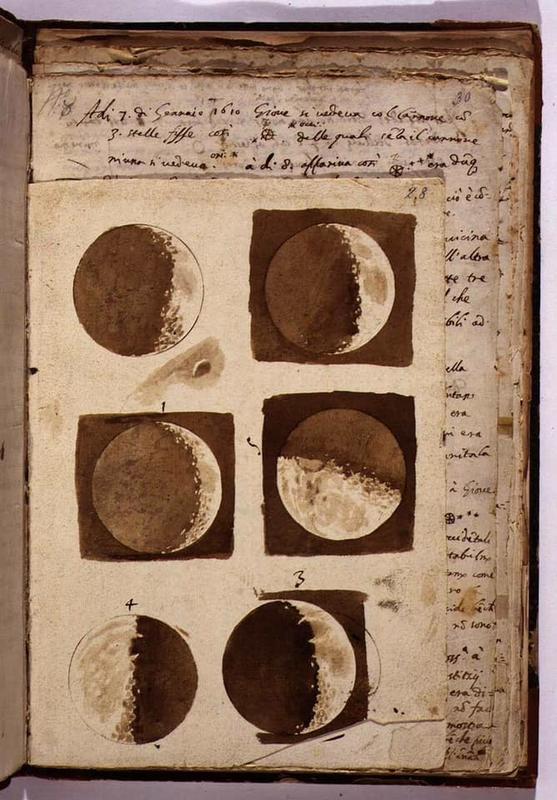 It's incredible that the geniuses of the past were able to deduct such things using their naked eyes while looking at the stars. They definitely didn't have the technology we do now. Galileo was able to draw the moon is such great detail, as well as its phases, and it's incredible. He painted this while teaching geometry, mechanics, and astronomy at the University of Padua. There was a simple telescope he used, but the rest was his calculations.
THE CAVE OF KAMEYA IN CHIBA, JAPAN
These amazing colors of this image remind us of autumn, and it's almost like a Van Gogh painting. This place is located east of Tokyo, and it's not hard to get there. The busiest airport at the island nation is at Chiba. Therefore, tourists can easily reach the area to get the best pictures of their lives. The landscape always changes with the seasons and the generations of flowing water.
A LAMPLIGHTER IN LONDON IN THE 1930s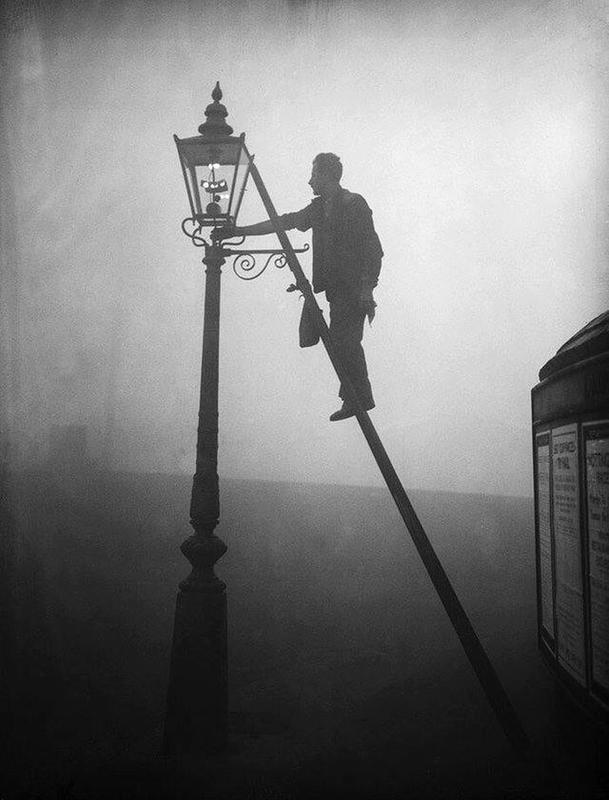 This image definitely reminds us of 'Mary Poppins Returns,' as Lin Manuel Miranda played the role of a lamplighter. This was a real job that started in the 18th century in Victorian London. The lamps were filled with fish oil and wicks, but they couldn't light themselves. Every night these workers had to maintain the lights and make sure streets were illuminated. They were probably not dancing, though.
CLINT EASTWOOD AT THE SET OF 'COOGAN'S BLUFF' IN 1968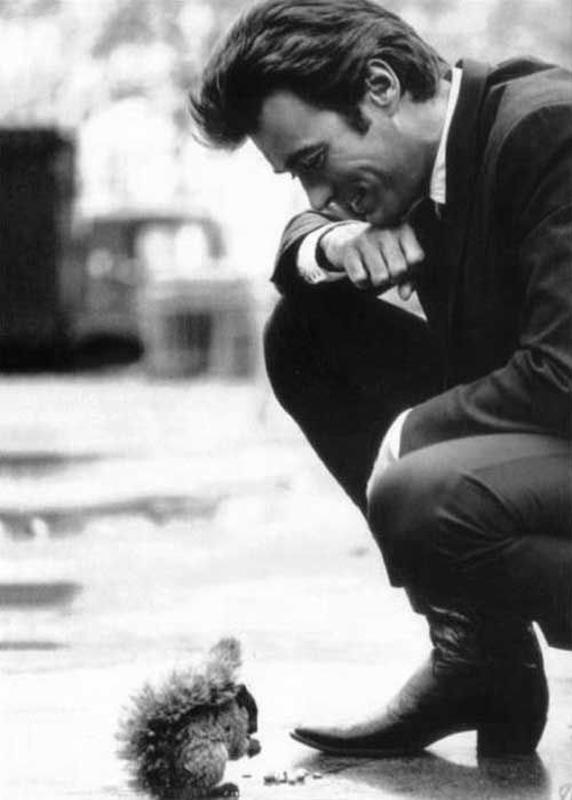 The actor was feeding a squirrel on the set of the film where he played Walt Coogan, a sheriff from Arizona who finds a murderer in New York City Eastwood made $1 million for the movie, which was a big portion of the budget for the whole thing. The action in the story takes place at Manhattan's Fort Tryon Park, where you can see the Hudson River in its majestic form. The actor continued working with director Don Siegel for a long time after that.
GIRLS ON MARKEN ISLAND, HOLLAND IN 1890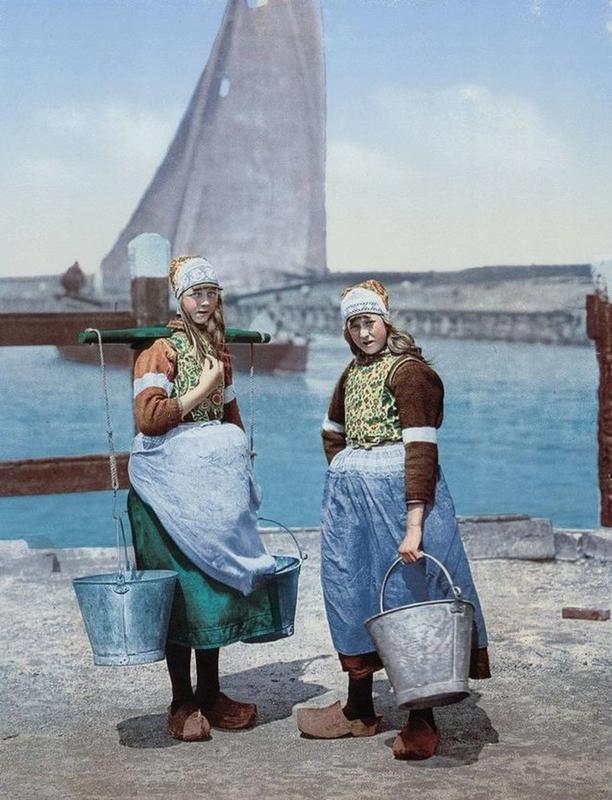 This is a Photochrom image, which is the process of colorizing images from black-and-white negatives through the direct photographic transfer of a negative on lithographic printing plates. The technique was developed in the 1880s by Hans Jakob Schmidt. This photo is part of a collection that depicts life in Holland in the late 19th century. The girls are obviously milkmaids, who are commonly associated with Holland.
SØRVÁGSVATN IN THE FAROE ISLANDS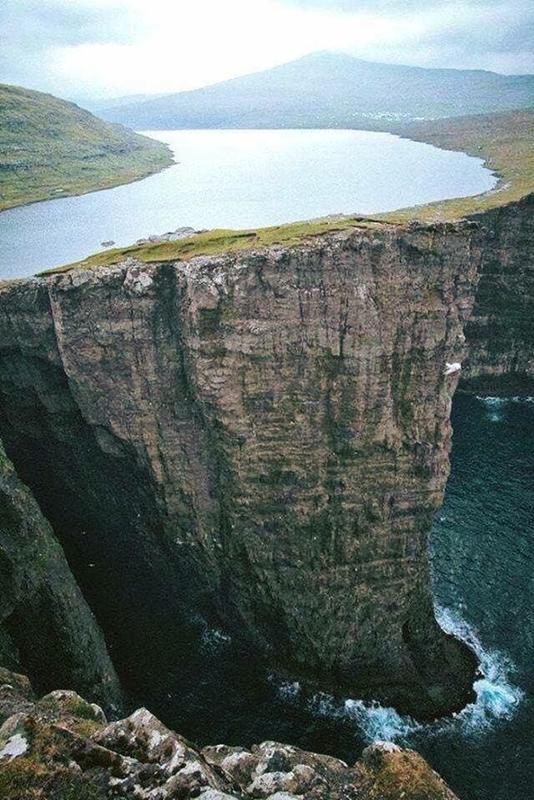 Also known as the lake above the ocean, this location is an amazing optical illusion because the lake seems to be miles away from the sea. Additionally, it seems that the lake could even overflow after a huge rainfall. However, Sørvágsvatn is only 98 miles above ocean level, but the elevation of the hills around it creates the illusion of something even crazier.
THE STAIRCASE TO THE ROOF OF THE TEMPLE OF GODDESS HATHOR
This temple is located in Dendera, Egypt, and Egyptian relics are an amazing way to look at the past. There are many places that have been destroyed by time and modern involvement, the Temple of Hathor is still intact. It's one of the best places to visit in Egypt, but you might have not heard about it. There are several room and hallways in tribute to Hathor, who was the goddess of the sky. She watched over lovers, moms, and babies.
ALFRED HITCHCOCK IN 1920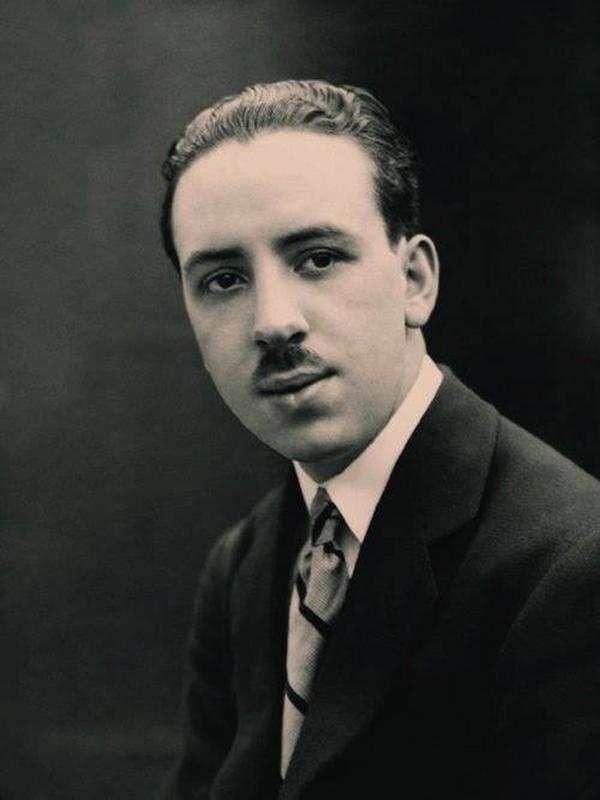 In 1920, Hitchcock was yet to become the amazing horror filmmaker we all remember. Back then, she was title-card – which were used in the silent movie era – designer for Islington Studios in Poole Street, Hoxton. However, his job did let him discover what part of the film industry he loved. He tried writing, art directing, managing, and more. Seven years later, Hitchcock was able to make his debut motion picture, 'The Lodger: A Story of the London Fog'.
A SKULL POCKET WATCH FROM THE 17TH CENTURY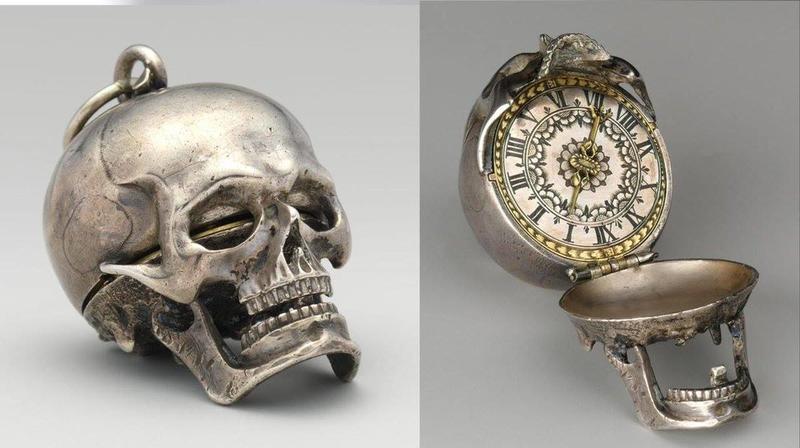 Most people nowadays don't even use a watch anymore because we have our phones, or they always go for digital versions. However, pocket watches were huge once upon a time, and this 17th-century version was designed by Jean Rousseau, who was the grandfather of philosopher Jean-Jacques Rousseau. To see the original watch, you have to visit the Louvre in Paris.
JIMI HENDRIX WITH HIS ALBUM IN 1967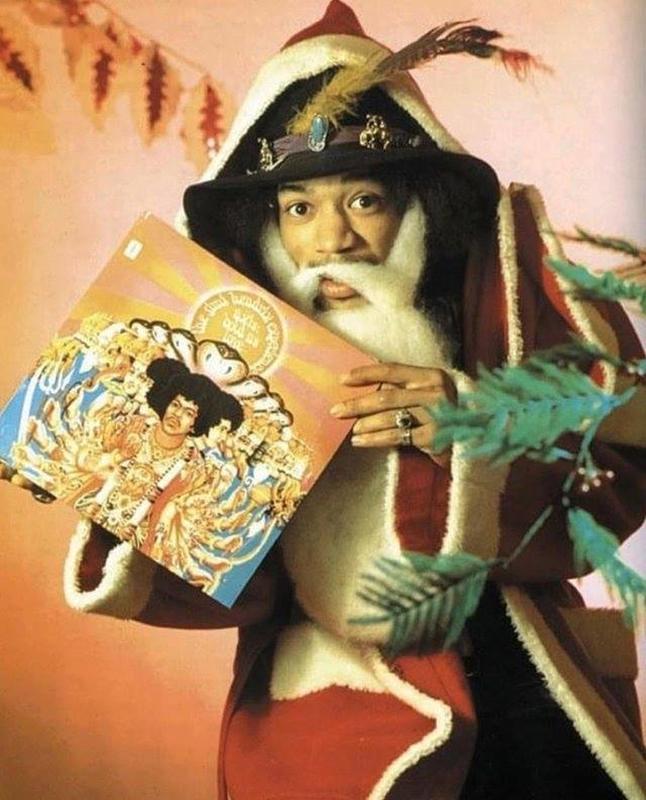 Hendrix was one of the best guitarists in music history, and he definitely redefined being cool. If he can dress up as weird Santa Claus to promote his album, then other artists can also be crazy. His album was 'Axis: Bold As Love', and this ad was published in the December 23, 1967 issue of Record Mirror. It's clear that Jimi was a little freer than other rockers at the time.
Finding out about history through these pictures was an amazing experience. There something for every taste. Let us know which one was your favorite. If you liked this article, share it with your friends who love new trivia. See you next time!
Source: History Daily