Funny Sports Photos
The mind is a funny thing. Sometimes you can see things that just shouldn't be possible. Most of the time these images are manipulated in some way to try and fool you. Not always though. This is a collection of real photos of sports moments that just shouldn't be possible. Whether it's because of impeccable timing by the photographer, or clever stunt work by the subject, all of these are 100% real. They are also 100% unbelievably awesome! Want to see them? Let's start!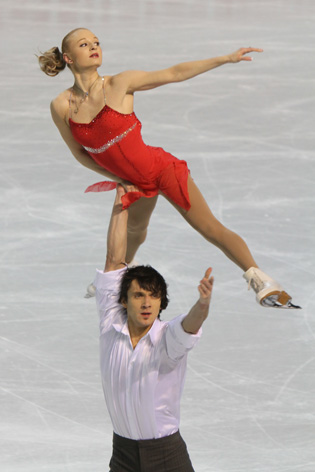 A Dirt Bike On Water
Robbie Maddison is a professional stunt rider who is also an avid surfer. He decided it would be a good idea to combine his two passions. This photo is completely real, no Photoshop shenanigans necessary. Just a man, his bike, and a tasty wave! He is riding really fast though, so the photographer timed this perfectly.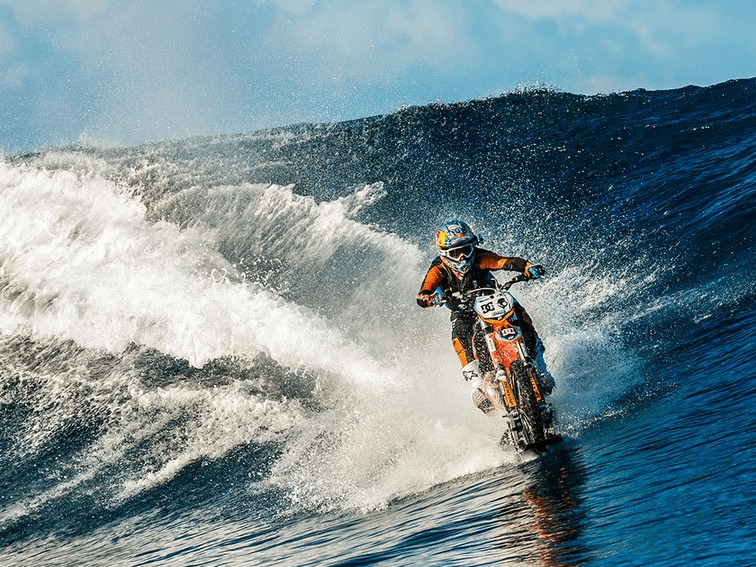 Nothing Over Heels
This is a good example of a timed shot too. In this case, gymnast Katherine Coronel is performing a rhythmic gymnastics routine. At the apex of a jump, she flipped her head back. The photographer took a picture and voila! She looks totally headless!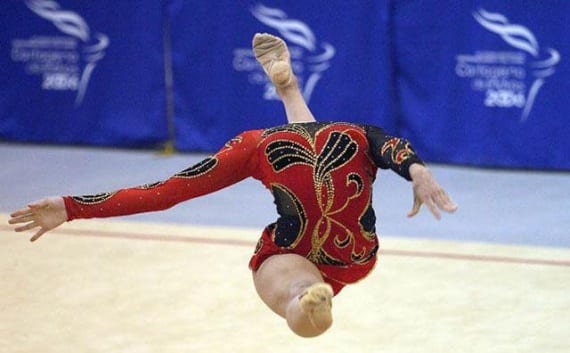 Rodman's Rebounds
The 1996 Chicago Bulls featured three players that were often compared to superheros: Michael Jordan (Superman), Scottie Pippen (Batman), and Dennis Rodman (uh, Rodman). Here's an amazing shot where Rodman really does look like he's flying. In reality, he fell to the ground shortly after, but he really does look like a superhero here.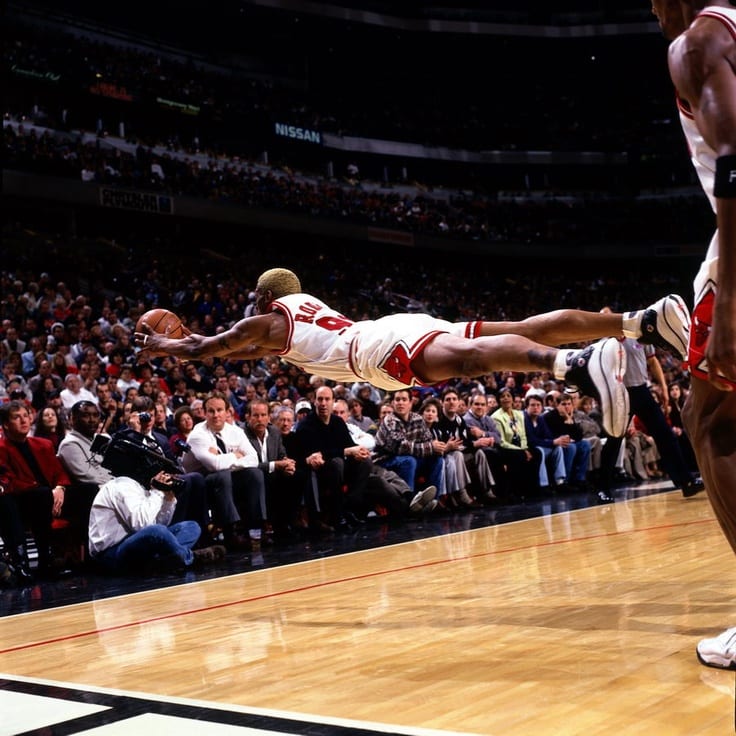 Double Image
Some water is crystal clear. Other water is so pristine that you can see your reflection in it. The latter is what is happening here, of course. This water is so reflective that it looks like there are two wakeboarders. He's also ridiculously strong because he should have fallen over being that close to the water.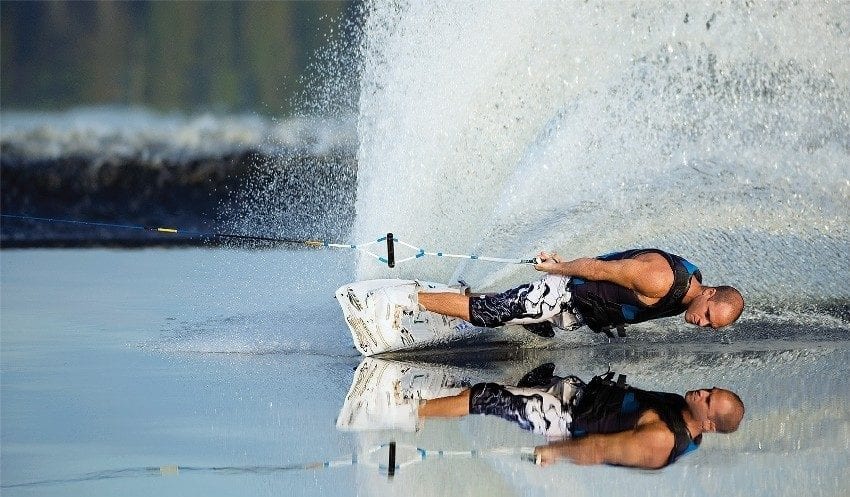 Dad Takes One For His Little Boy
Shaun Cunningham decided to partake in the all-American tradition of taking his son Landon to an Atlanta Braves baseball game. It should have just been a fun father/son outing. When slugger Danny Ortiz lost control of his bat, it almost turned tragic. Fortunately, Cunningham got his hand up in front of Landon's face just in time, and it was captured on film.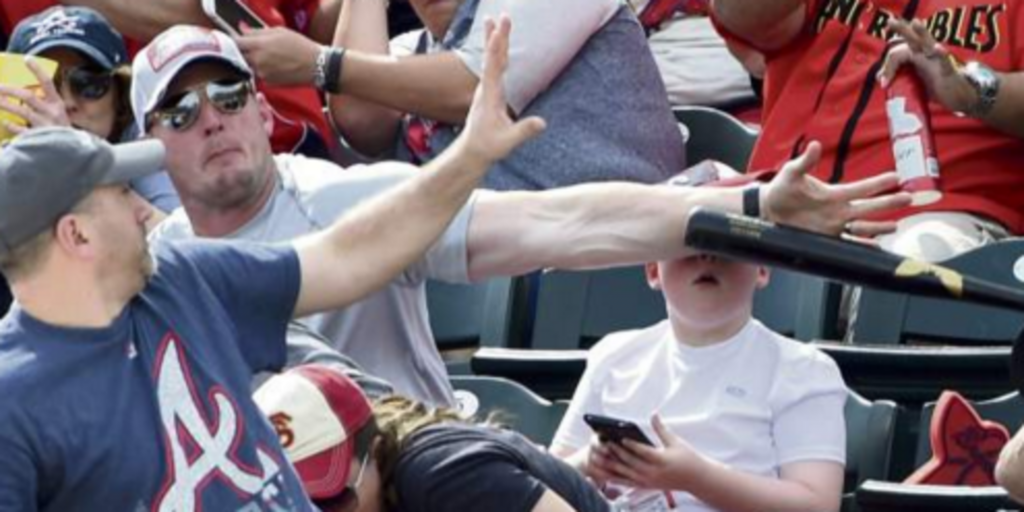 The Milky Way
Shutter speed is important on a camera. This photo was taken so quickly that the photographer was able to capture the path of water droplets from the ball. Looking at the distribution, they look exactly like a spiral galaxy. Pretty cool, and not something you can just see on TV.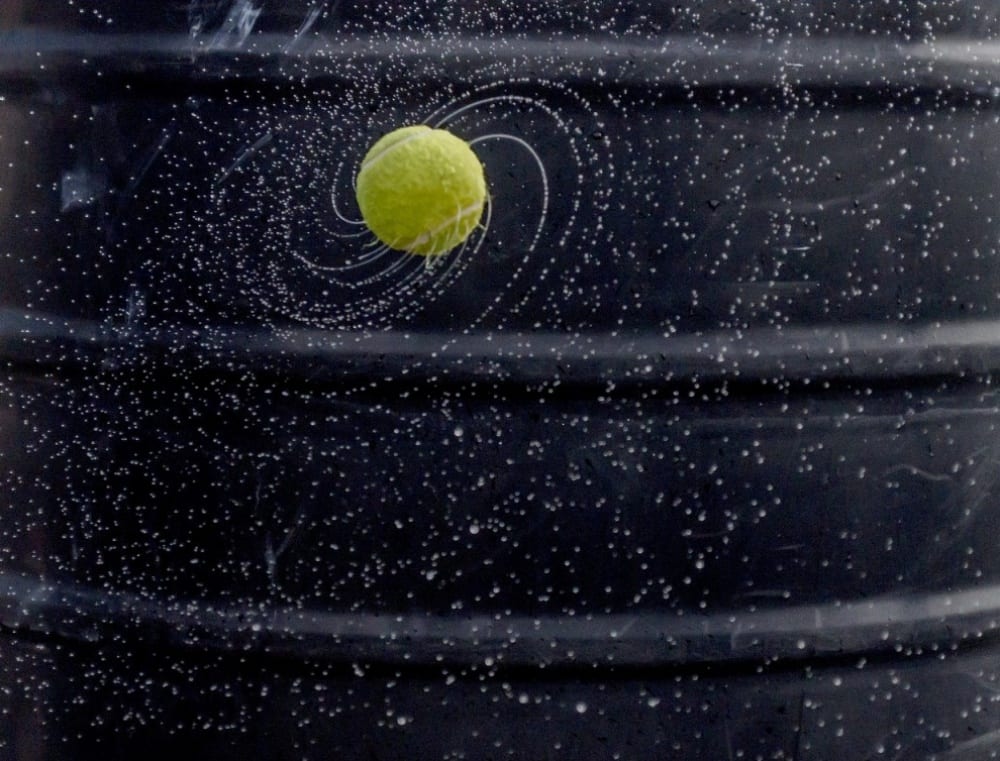 The Ledge
This climber, Alex Honnold, managed to climb 2500 feet on to the "Thank God Ledge" at Yosemite National Park. That's nearly half a mile of climbing, and he did it without a rope. Very few people have ever done this, and it's a good thing there was a photographer close by to capture it. Not sure even he would want to do it twice.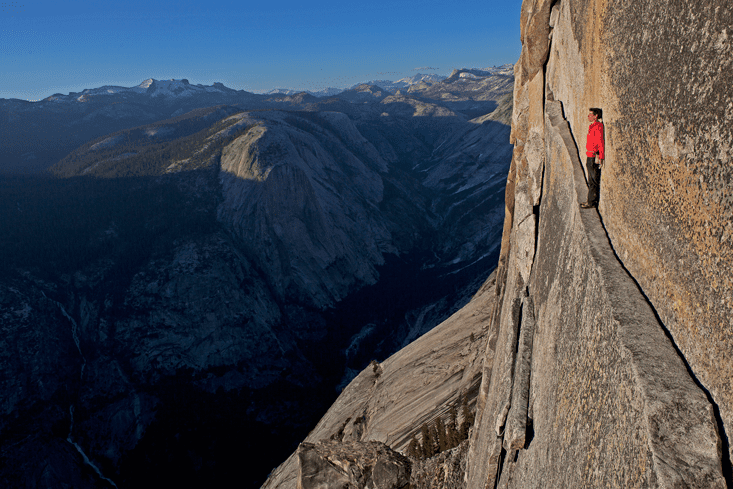 The Crazy Wave
This is a picture of a 100 foot tall tsunami wave taken off of the coast of Portugal. Look VERY closely at the picture. Dead center in at the top of the wave is a man surfing! That man is Garet McNamara, pro surfer. This was a world record attempt at riding the biggest wave ever. Looks like he succeeded!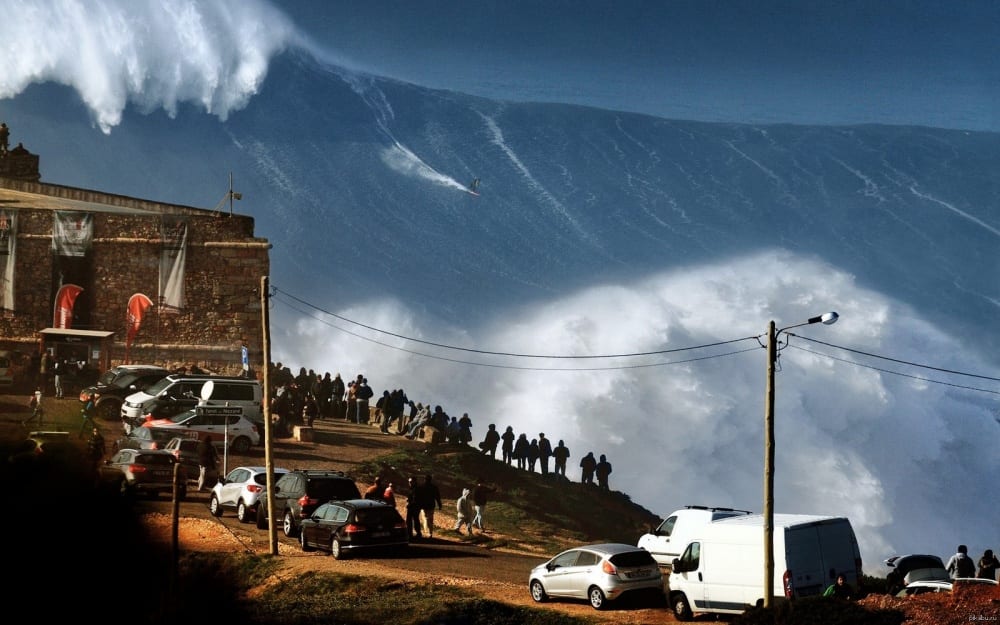 The New Ring
Everyone can picture the five Olympic rings in their mind's eye. This picture was taken at the 2012 London Games, and it appears that the moon is making a play to be the sixth ring. It's a really cool image and it was timed and exposed perfectly.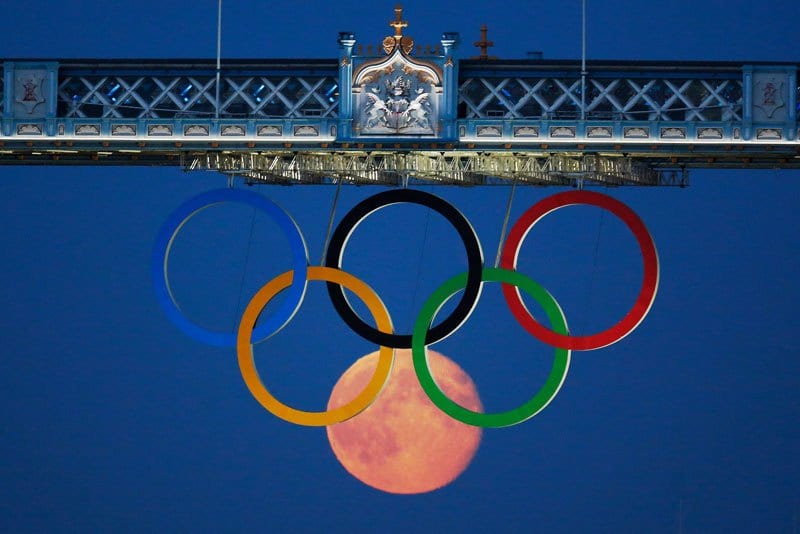 Threading The Needle
There's just something about surfing photos. This one shows a professional surfer inside the tunnel of the wave. This is a very difficult maneuver because the surfer has to ride in just as the wave is cresting. So it's great for her that this moment was captured on film!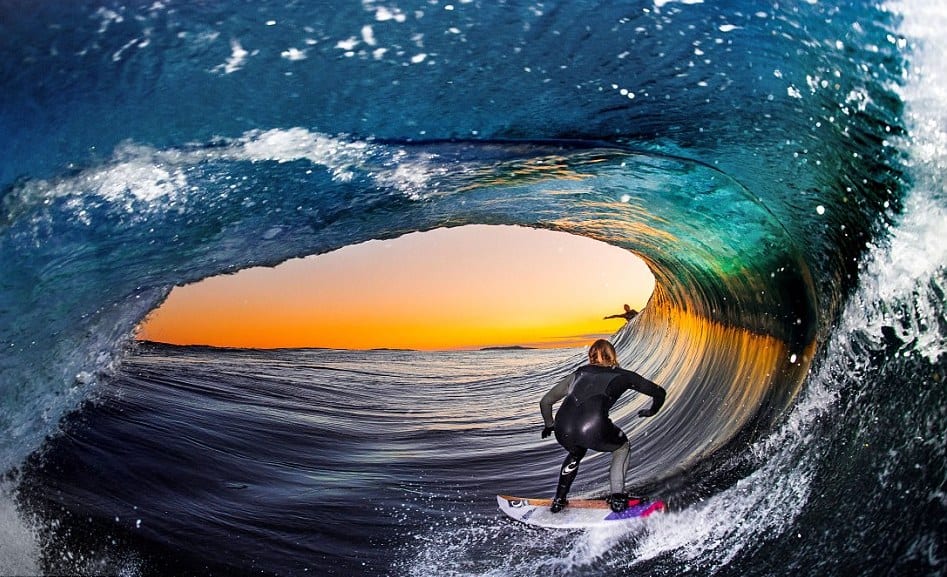 The Statue
Judging by the size of it, this statue has been overlooking this basketball court for a long time. Can you blame him if he finally wants to show off his skills? I wonder if the shot went in. If it did, do you supposed the statue jumped for joy? Eh, probably not.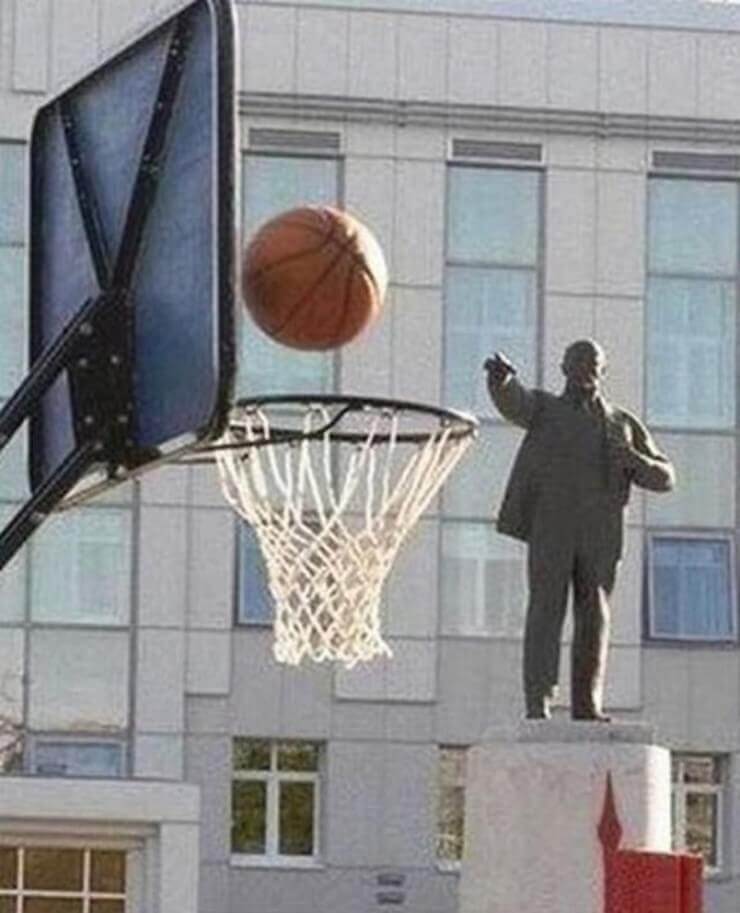 Playing Hacky Sack With the Ultimate Bag
Sure, it's a trick photograph. It's still a really cool image though. This beanbag enthusiast really does look like he's juggling the sun. The red background and perfect black silhouette just add to the atmosphere. It almost looks like a digital creation, but it's 100% real.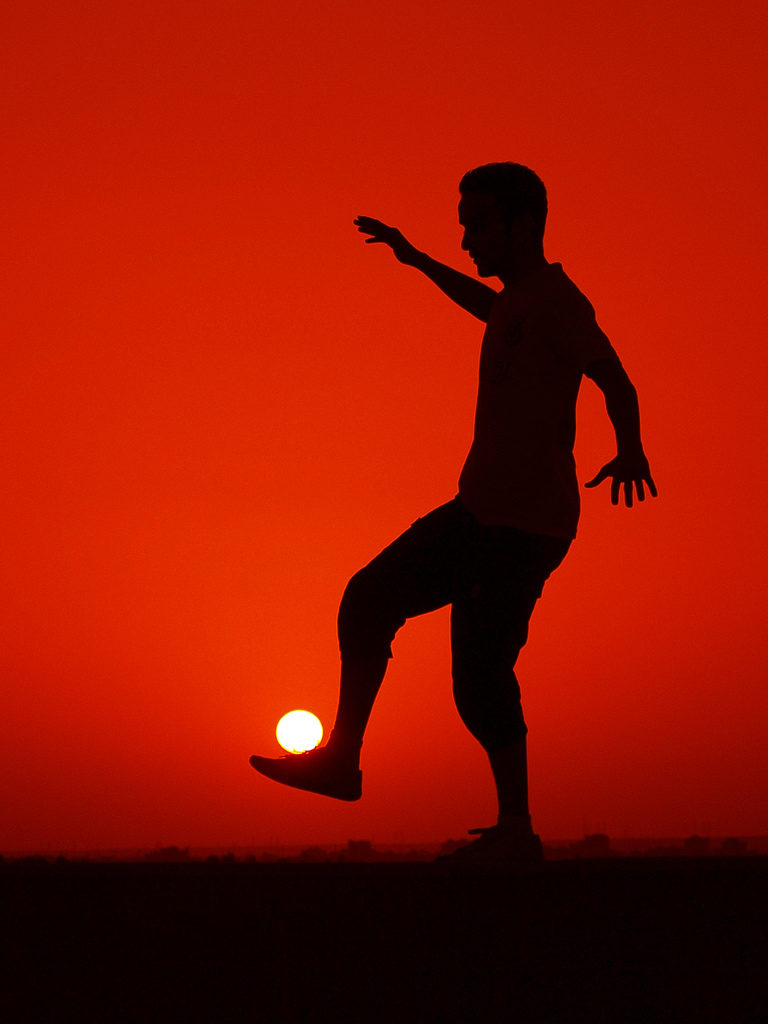 Horseface
Sort of a juvenile picture, but still funny. This dressage rider got off of her horse at just the right time. The horse decided to look over her shoulder and she stood right in place. It's a silly photo, so she shouldn't be sad. Why the long face?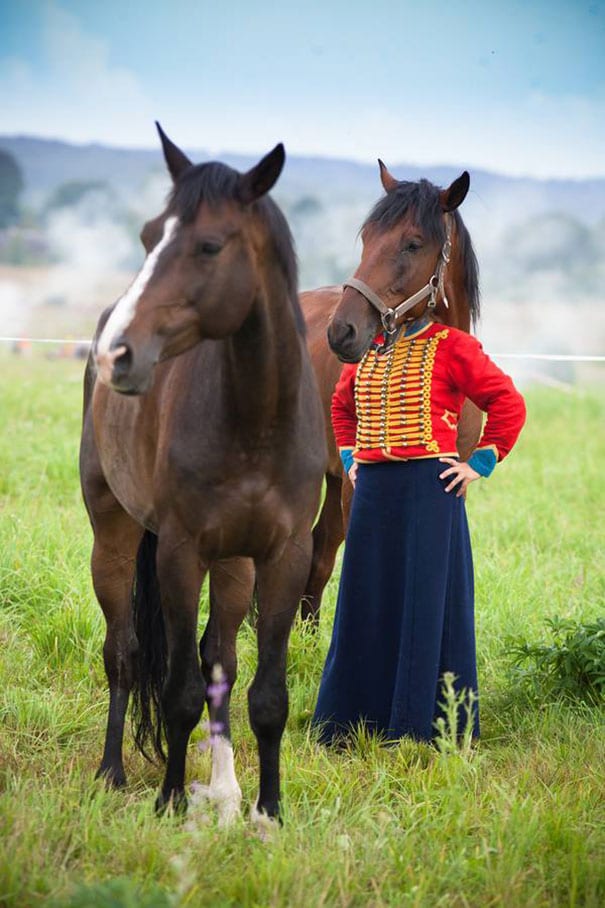 School Is In
This scuba picture looks like a scene from Finding Nemo. It is possible that the diver asked for directions to an Australian dentist's office. More likely is that the fish see him as a predator and are coming together to appear to be one giant fish. This is supposed to intimidate predators, and it looks like it's working in this photo.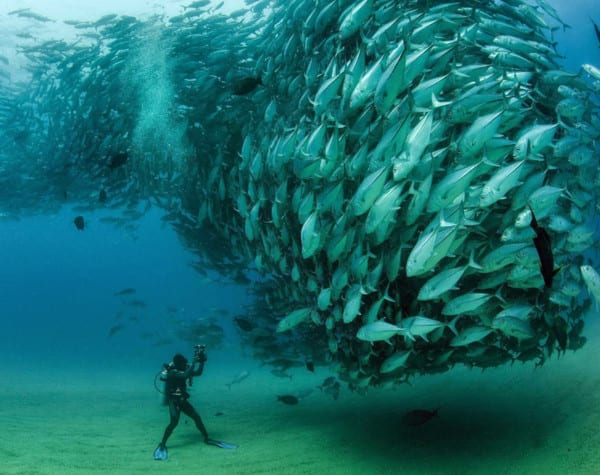 Strap Hangin'
Sky diving is just fun, right? Well, this diver seems to think so! He's going headfirst down, which is pretty common for skydivers. Many people like to flip around and do tricks in the air while they fall out of the air. This guy was having so much fun that he had someone else take a picture!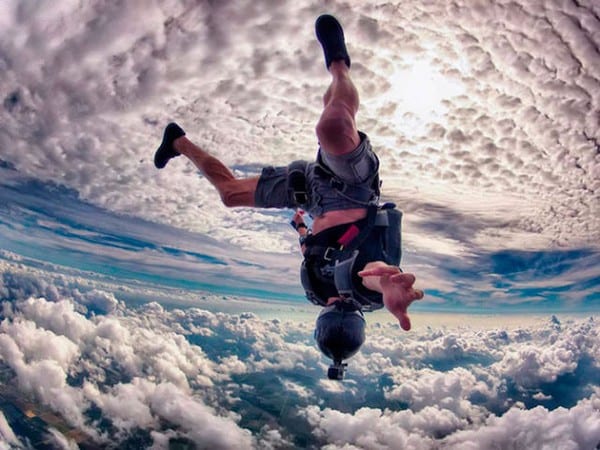 High Five!
Another cool scuba photo. This diver is Eli Martinez, who is the editor of Shark Diving Magazine. He had apparently seen this shark before, and motioned for her to come over. He didn't know that she would reach her fin out at the last moment to give him a high five. The shark must have had something really big to celebrate!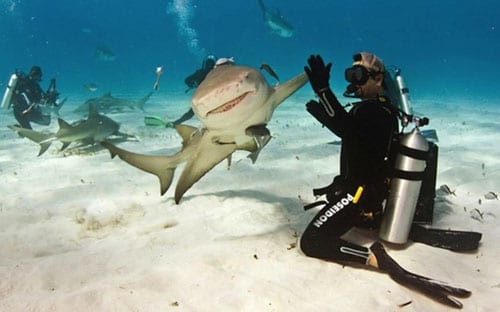 Now we can celebrate since it's the end of our list. Pretty cool what you can do with a camera and some good timing. Speaking of good timing, it's always a good time to share this story! Let your friends see these pictures and maybe they'll give you a high five too! Thanks for reading! (Source: Greeningz)