The Biggest Athletes In The World
Being an athlete is harder than anyone truly imagines. These people have to train almost every day for a long time before even dreaming of reaching a significant event. No matter what discipline, it takes a lot of work to reach the top of your field. However, some people are born with specials skills and advantages that make them better at a particular sport. The following sportsmen are some of the tallest and biggest in the world. From a character in 'The Princess Bride' to sumo wrestlers and even some impressive women, let's find about these tremendous athletes and how they influenced their particular industry.
TROY JACKSON
There something to say about the style of streetball in comparison to the NBA and the NCAA, and fans of it probably adore Troy Jackson, who was nicknamed "Escalade". He was considered the biggest player at the AND1 Mixtape Tour and was, in fact, just as big as an SUV. However, the great thing about Escalade was his movements.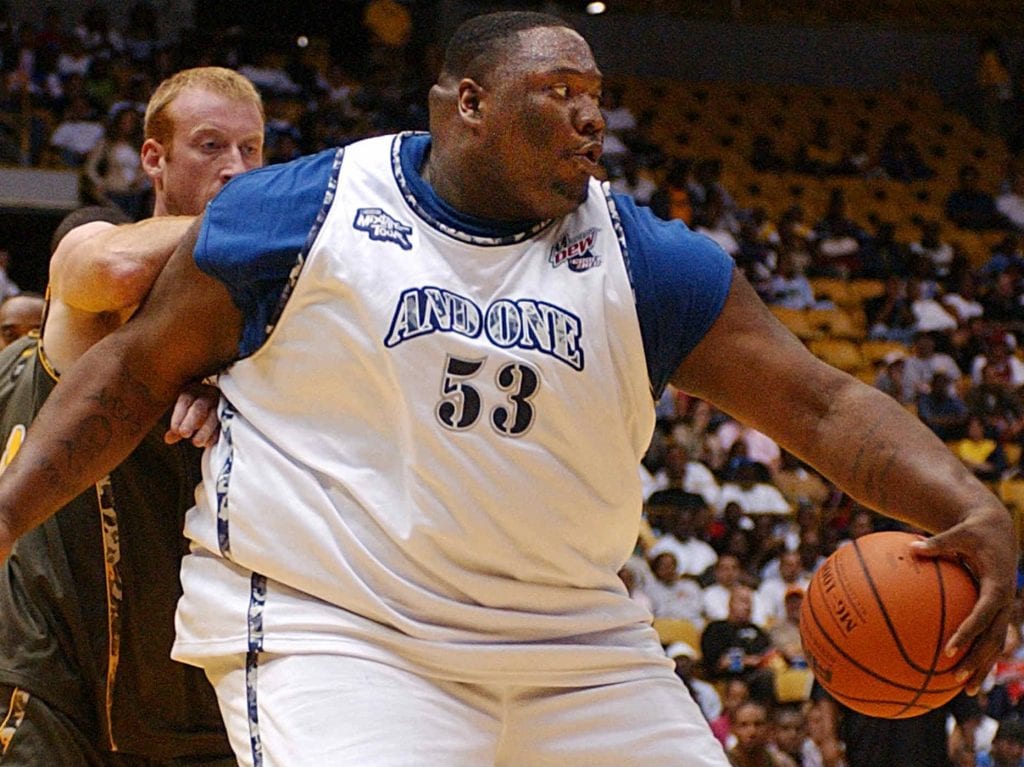 He was smooth as a racecar despite his car. At the height of 6'10", he weighed 500 lbs. in high school and Wallace Community College in Alabama. However, he had to drop a bit of weight to join the team at the University of Louisville. He might not have been in top shape, but don't let his size fool you. Jackson could move like no one else. Unfortunately, he passed away in 2011 at the age of 38 due to heart failure.
Click 'Next Page' to discover another big wrestler